When Halloween decorations start hitting the shelves, retailers start getting excited. The most important holiday of the retail year is just around the corner, and by that, I mean Black Friday and Cyber Monday (BFCM).
If you're an e-commerce retailer, you know that the BFCM holiday is the most lucrative of the year. In fact, TechCrunch found that in 2017, Black Friday alone brought in over $5 billion in online sales. Naturally, you want a piece of that action, but it's not as simple as just putting your products online and waiting for customers to come. If you're going to have a profitable BFCM holiday, then you need to put in the work necessary to drive sales.
Get Started As Soon As Possible
Did you know that many shoppers begin their holiday shopping in October? According to a study conducted by Prosper Insights & Analytics, about 40% of shoppers over 18 start their holiday shopping by the end of October. Similar surveys by SessionM and Alix Partners show that between 38% and 41% start their shopping in November before Black Friday.
What that means for you is that you must get started much earlier than Black Friday in attracting your customers. At worst, you should consider starting your Black Friday promotions sometime in October. You know how some stores are already putting out Christmas items in October? While it seems annoying to the Halloween lovers, early-bird shoppers and Christmas lovers can't get enough.
If you plan to start promoting Black Friday sales in October, then you need ample time to plan and prepare. You should consider beginning preparations as early as July. Companies start their plans well in advance of the holiday, and so should you. Once you start hearing "Christmas in July," that should be your cue to start planning your Black Friday sales.
Review What You Did Last Year
For those of you who've already been through the BFCM holiday in the past, one of the first things you must do in the planning process is evaluate the prior year. Start with basic analytics. Review your website in terms of traffic, link and item popularity, effective keywords, and more.
When you evaluate stats, look for the reasons behind what worked and what didn't. Were your hottest items popular because of increased demand, or was it merely that year's latest fad item? Did the higher traffic to your website cause performance issues?
Next, do some research into what's currently trending and may become hot this fall. Toy manufacturers usually know by late summer which toys are going to be hot sellers during the holiday, and you need to modify that approach to your business. If an item you're selling may be trending this fall, then consider spending some time promoting it.
Also, be sure to honestly evaluate what didn't work last year. Don't just assume that it was merely because of moody customers. Did certain items fail to sell because you didn't optimize them for SEO? Did slow traffic from your web host drive down sales on a particular day or even a particular hour of a day? Was your customer support a bit slow and customers got tired of waiting for you? Evaluating things that went wrong is the first step to correcting the problem and improving your website for this year.
Get Your Promotional Materials Together Well in Advance
As part of your initial planning phase, you need to create your promotional materials for your website well in advance. Make a plan that starts with determining what sales and discounts you're planning to offer during Black Friday. Next, go ahead and create your banners, online promotional ads, and any other promotional methods you plan to use such as live media ads.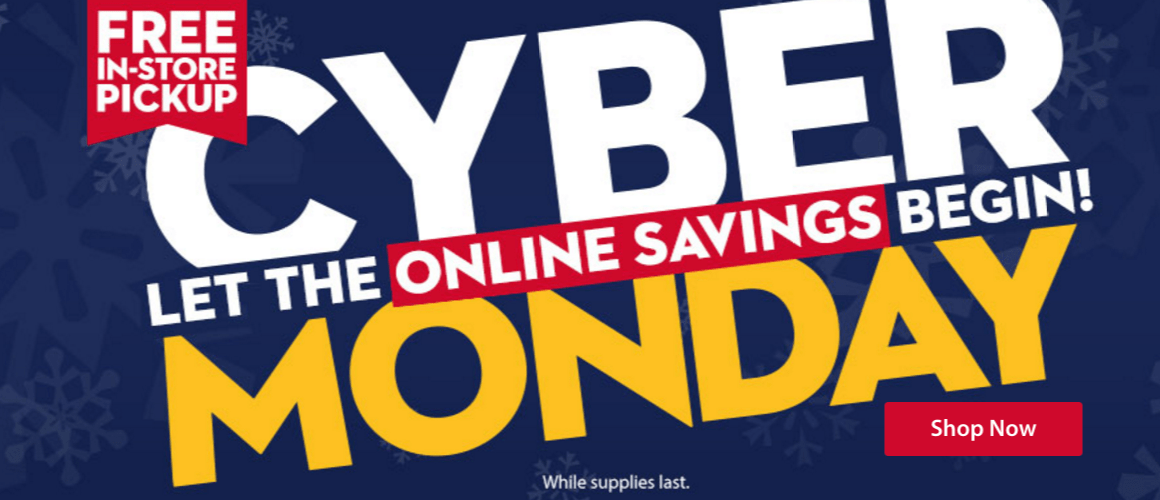 Something you may also want to consider is creating a BFCM landing page that's active all year. While that sounds like overkill, there are a couple advantages to having a default landing page for your BFCM sales:
First, it serves as a way to promote your sales year-round. Remember how I said to get started early? You can make minor updates around the year to let customers know what to expect in the upcoming year.
Second, by having a default page, your website has a chance to move up in Google rankings over companies that decide to do a seasonal landing page or those that change their page every year.
Prepare Your Store For Increased Demand
How confident are you that your website can handle the increased traffic load of Black Friday and Cyber Monday? To give you an idea of how much traffic can increase during Black Friday, Shopify reported that their stores processed over $1 million in sales per minute during the BFCM holiday.
I'm not saying that your website will experience that type of traffic surge, but you should definitely prepare for peak traffic. When you analyze your website from last year, you may find problem areas in its code or specific apps. If that's the case, your first task is to fix any physical website issues before moving forward with testing your host.
Next, go through and test the server load capacity of your website. There are multiple ways to do this. If you're comfortable doing things yourself, you can use a service such as Load Impact to test your website. Otherwise, consider having a third-party testing service like BlazeMeter or StarDust conduct the testing.
Two things you don't want are slow speeds and server crashes during Black Friday or Cyber Monday. Abstracta found that up to 46% of users will not return to your website if it's slow. Do you want to risk losing half of your potential customers?
If you find that your host can't handle the increased load, it's time to move to another host. One of the best e-commerce website builders is Shopify. If Shopify can handle $1 million in sales per minute, they surely can handle the load for your website.
To learn more about Shopify, check out our expert review .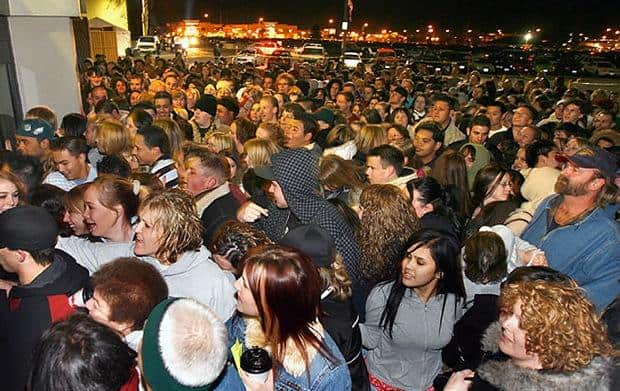 Step Up Your Email Marketing Game
Some of you are probably thinking that email is a bit too old-school to really be of benefit for BFCM, right? Wrong. Custora found that 25% of sales from BFCM start with email marketing. A 25% boost in sales is worth taking the time to market your sales via email.
Start by writing engaging email content that makes your customers want to click. Write engaging titles that grab attention. "Save 40% with Free Shipping on Black Friday" is much more engaging than "Check out these Black Friday Deals."
Next, make a plan for your campaign. A good rule of thumb is to start about a month early with weekly emails highlighting popular products, reminding customers of upcoming specials. You may even consider starting some of the deals early. Offer special discounts to email shoppers to get them to buy sooner rather than later. You can also give them an extra discount on the day of the sale. Offer an additional 5% or 10% off by using a special email coupon code.
The point of your campaign is to keep your website and deals fresh in your potential customers' minds. Give them a reason to shop in your website over others.
A great segment of the market to target your email campaigns is made up of millennials, known for their impressive purchasing power. Need some tips about how to do this effectively? Check our post about email marketing to millennials.
Find the Sweet Spots for Discounts — And Cross-Sell!
One of the biggest decisions you'll make is the types of discounts you'll offer during BFCM. People are coming to your website expecting a deal, and if your sale isn't at least on par with other companies', they'll look elsewhere. To prevent them from doing that, your best bet is to offer at least 20% off on items as this is the base discount offered on many sites.
Of course, the better the deal, the better odds you'll have of increasing sales. This is where you should try to find the sweet spot for sales. Obviously, you have to consider profit margins and how much of a discount you're willing to give, but it's important to establish a good baseline. Here are some tips for how to uncover that sweet spot:
Go back to last year's data and evaluate which discounts worked and which didn't. If you find that a particular sale worked really well (e.g., a 30% discount for buying three or more of a specific item), you can certainly consider recycling that promotion.
Check out your competitors. What deals are they offering? When possible, try to outdo them.
When setting up your promotions, don't be afraid to get creative. "Buy One Get One Free" sounds much more appealing than "Save 50% When You Buy 2 or More." It's the same deal really, but the first one sounds better. If you like, you can perform A/B tests to evaluate which appeals to customers more.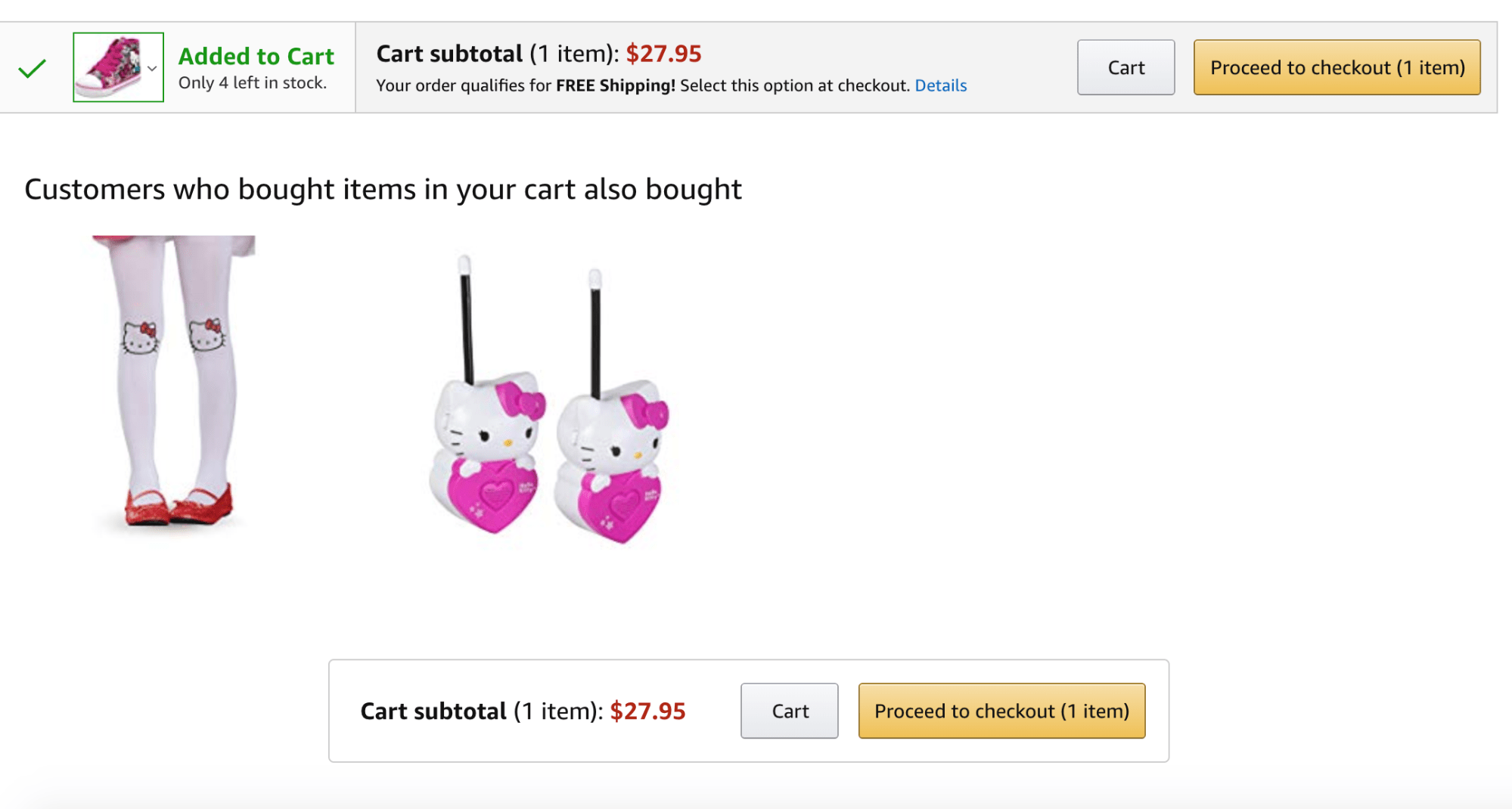 Next, don't miss out on the opportunity to cross-sell to your customers. If a customer came to your website to buy Hello Kitty shoes, why not suggest that he or she also buy Hello Kitty stockings? Websites such as Amazon and Walmart do a fantastic job in cross-selling to their customers. Whenever you buy something, they give you product recommendations.
When cross-selling, make sure that the item makes sense and is something that customers would reasonably buy with the original item they wanted to purchase. You can even take it a step further and offer an additional discount, such as "Save an additional 10% when you buy these together."
Some website builders such as Shopify and BigCommerce offer cross-selling apps that you can use for your website. Otherwise, you can set up your product listings with related items or sale items that will load automatically when customers are ready to purchase an item.
Want to learn more about BigCommerce's features? Check out our expert review .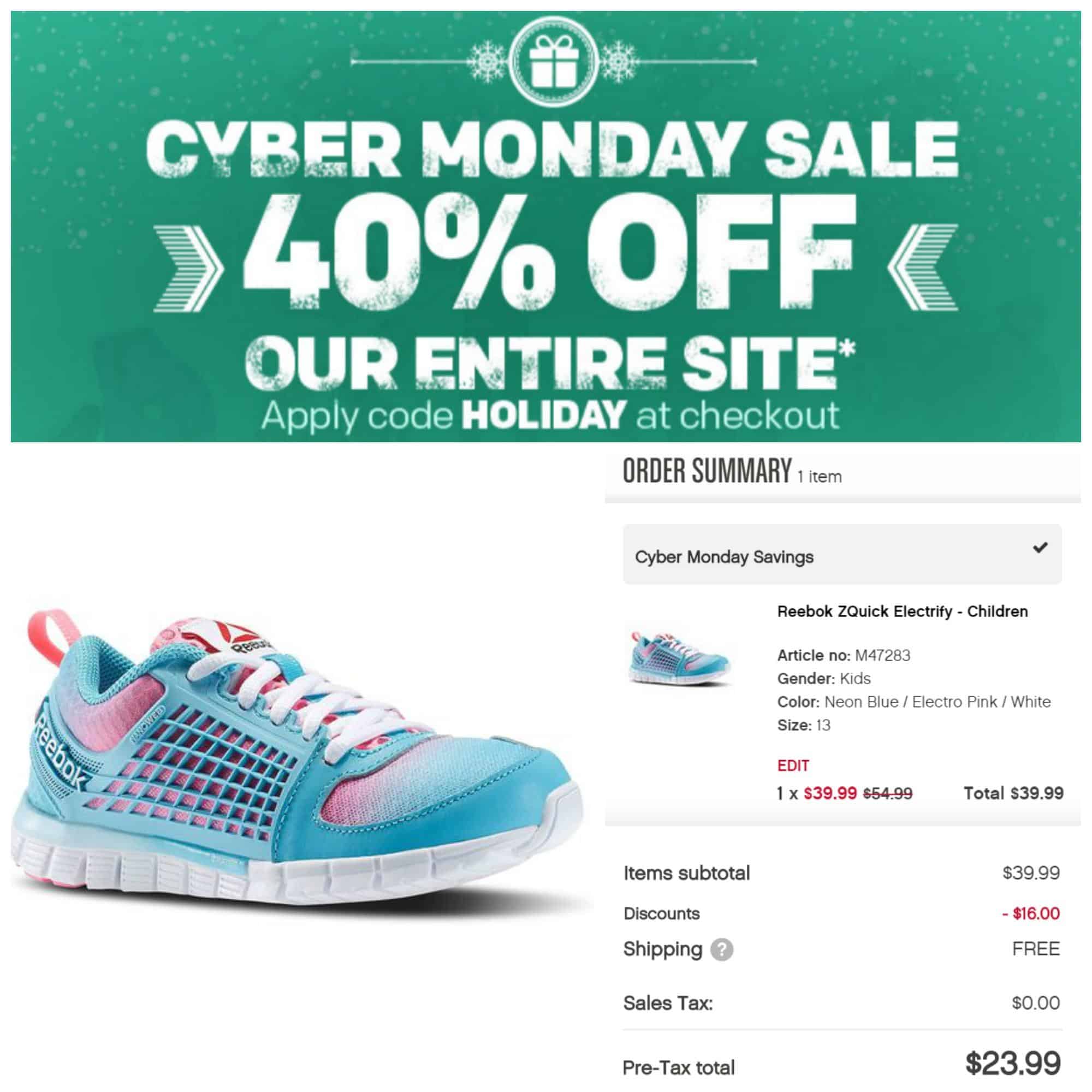 Strengthen Your SEO
Tweaking your SEO isn't exactly the most fun job in the world, but it's necessary if you wish to boost sales. It starts with evaluating the prior year's sales to see what keywords worked well, which items were popular in search engines, which links on the website received the most traffic, and more.
Next, do some research to see whether there are improvements you can make on your keywords for this year. If "Hello Kitty Glitter Dance" has suddenly become a popular search, then it's time to try to incorporate it into your website if appropriate.
Your next step is to go through your items, old and new, and ensure that they're properly optimized. Ensure that your descriptions for products are comprehensive, and that your meta descriptions include the proper target keywords. Make sure that you hit every part of your website and every product. While this can be a bit tedious, it's necessary if you want to keep your website relevant.
Optimize Your Website and Your Sales for Mobile Users
Want a quick way to lose 50% of your business? Don't optimize your website for mobile users. That's right, around 50% of your customers will be coming to you from mobile devices such as smartphones and tablets. Your website needs to be mobile-optimized to handle the increasing traffic.
What does that mean? For starters, you need to ensure that your website works correctly on all mobile platforms. Website builders such as Wix gives you the ability to create mobile versions of your website, while other providers such as Weebly give you responsive templates that automatically adjust for mobile.
Learn more about these platforms by checking out our Wix expert review , and our Weebly expert review .
Regardless of which method you're using for your mobile website, conduct extensive testing to ensure that it behaves correctly on all platforms. Don't just test your website with your personal mobile device, but test it over a broad range of devices. Be absolutely certain that your website loads properly and is easy for customers to find items, apply discounts, and make a purchase.
Step Up Your Social Media Game
You're promoting BFCM deals on your website and via email, so you should also be taking advantage of social media to promote your deals. Social media allows you to be creative with your promotions, and even interact with your customers and have a little fun. Build some holiday cheer and positive buzz for your business during the holiday season.
In addition to promoting upcoming Black Friday sales, you can offer special deals exclusive to social media followers. You can also set up contests, giveaways, and more. For example, hold a giveaway that requires your followers to share a post with their friends and followers. This gives you additional, nearly free advertising.
Best of all, you can post as often as you want, and it would not be seen as overkill as it would be if you were sending daily emails or other promotional offers.
It's the Most Lucrative Time of the Year — Unless You're Lazy
According to Adobe Digital Insights, online spending increased 16.9% on Black Friday in 2017, and that number is expected to go up. Cyber Monday saw a 16.8% increase in sales and was the largest online shopping day in history. And combined revenue for BFCM was up 23% year over year according to Rakuten Marketing.
What does all this mean for you? It means that you need to get started in fortifying your website for Black Friday. To give you a better idea of how important Black Friday and Cyber Monday can be to your business, the average order value grew by 24% according to Rakuten Marketing last year. Imagine a 24% boost in total sales compared with your totals last year.
If that isn't reason enough to get busy, then you're simply not going to be ready for Black Friday. Taking advantage of the Black Friday holiday requires planning and effort on your part to maximize the sales potential of your website. Get started ASAP, or risk missing out on what's sure to be the biggest sale days of the year.
---
Sources
TechCrunch: https://techcrunch.com/2017/11/24/black-friday-deals-net-640m-in-sales-so-far-mobile-60-of-all-traffic/
Abstracta: https://abstracta.us/blog/performance-testing/optimize-website-speed-black-friday-2017/
Custora mention: https://www.referralcandy.com/blog/how-to-prepare-for-black-friday-cyber-monday/
Adobe Digital Insights: https://www.cmo.com/adobe-digital-insights/articles/2018/1/10/mobile-revenues-hit-record-high-this-holiday-season.html#gs.RK3Fr2E
Rakuten Marketing: https://rakutenmarketing.com/press-articles/rakuten-marketing-reports-cyber-monday-outperforms-black-friday-68-percent-cyber-monday-revenue-12-percent-year-year
Prosper Insight & Analytics: https://www.businesswire.com/news/home/20171114006198/en/164-Million-Consumers-Plan-Shop-Thanksgiving-Weekend
SessionM: https://blog.sessionm.com/holiday-shopping-trends-2015-infographic?utm_campaign=Holiday%20Shopping%20Trends&utm_medium=social&utm_source=twitter
Alix Partners – https://legacy.alixpartners.com/en/LinkClick.aspx?fileticket=ewR0M-eKzsA%3D&tabid=635