One key aspect to maximizing your marketing strategy when using Instagram for your business is to build a strong follower base, helping to get your brand's message in front of as many eyes as possible. Fortunately, there are several effective methods for building followers that should all but guarantee your success in this rapidly growing platform.
#1: Use the Right Hashtags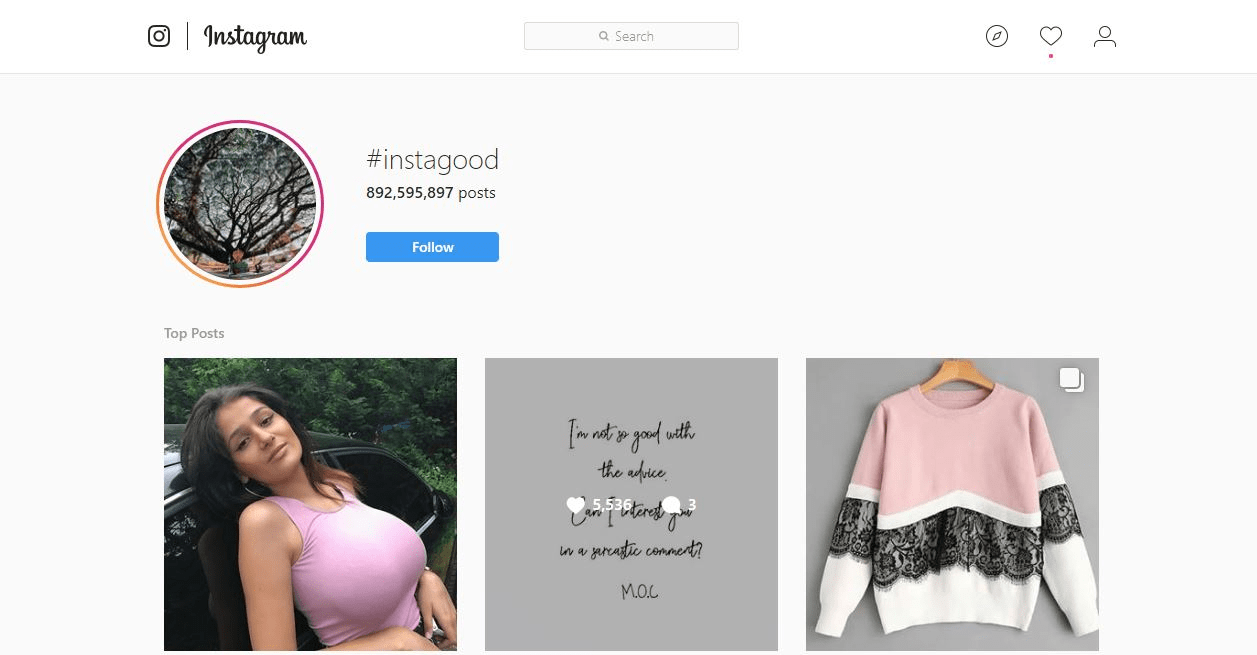 Instagram now allows users to follow specific hashtags. With this feature, it's possible for your content to appear in the feeds of individuals who aren't even following you simply by using a well-thought-out hashtag strategy. In fact, it has been shown that posts with hashtags enjoy a 12.6% higher level of engagement, which is key to getting your posts exposed to more users, and your brand ultimately recognized over time.
Use a combination of popular and niche hashtags to maximize their ability to reach new users—just make sure they are always relevant. Popular hashtags, including #follow, #love, #cute, and #instagood, will get your posts in front of more people. And, while niche hashtags won't get you as much visibility as popular ones, those who do encounter your posts through them are often more likely to follow you, as well as engage with and share your content. Relevant hashtags ensure that your content is seen by interested parties.
#2: Post Well Curated and Compelling Content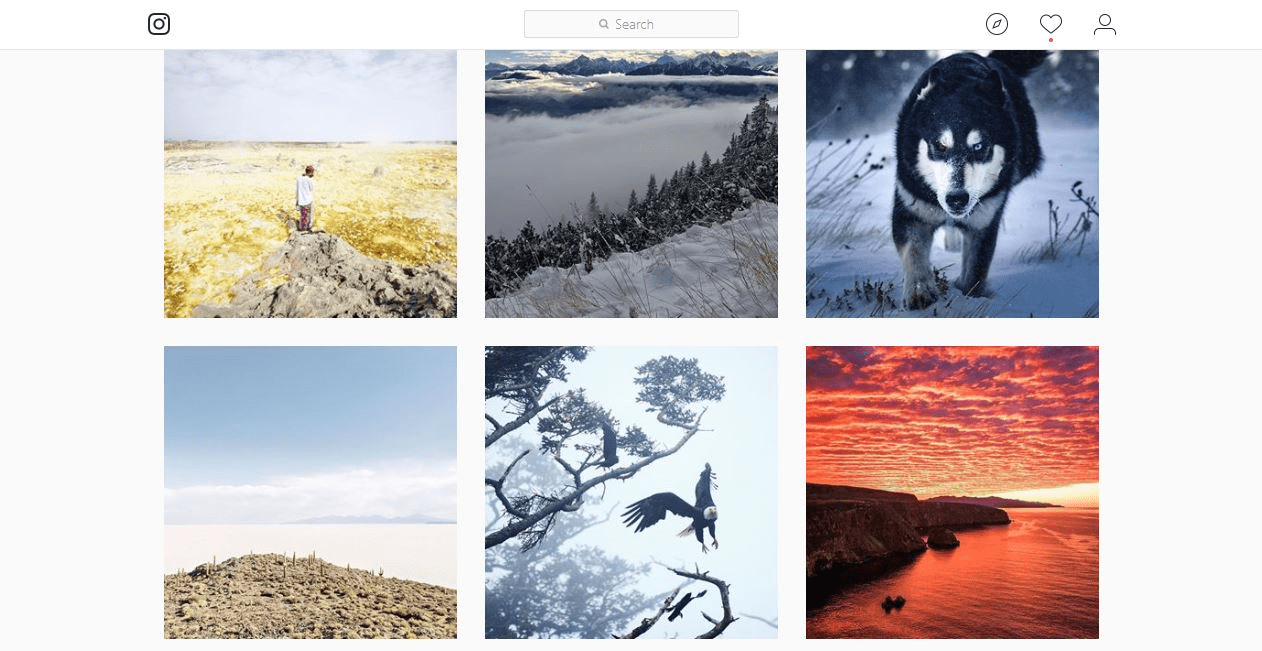 Creating a strong feed with well curated and relevant content is another method that's been successfully employed by many businesses to help grow their followings. Some have even reported up to a 68% increase in followers by simply using similar templates, styles of photography, and color palettes when designing their feeds. Doing so not only makes your feed look more professional, but it can also serve to increase your audience's ability to recognize your posts, helping to strengthen your brand recognition.
It's also not a bad idea to employ the services of a professional photographer when creating your content. In conjunction with other strategies, this method was successfully used by the company Bella Boutique to gain a 17% increase in their followers over a three-month timespan. You should also try and use energetic, optimistic, and colorful posts, as evidence suggests that some of the fastest growing Instagram accounts place an emphasis on this type of content.
#3: Maximize Your Engagement Levels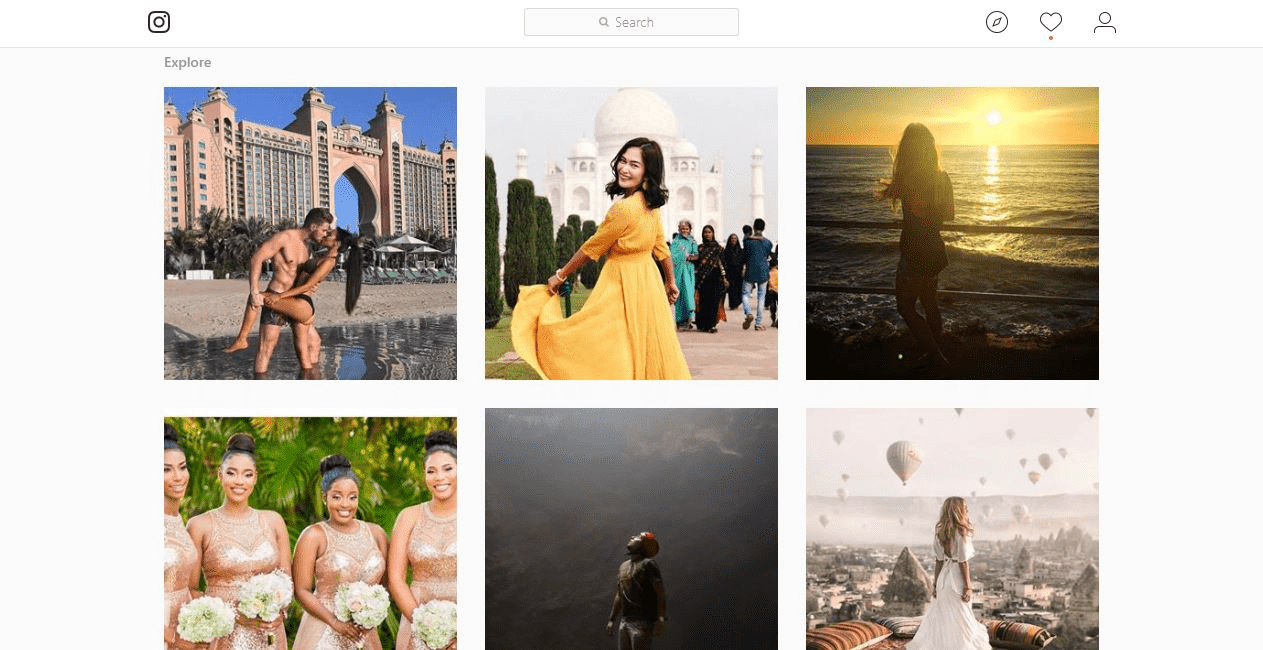 Doing everything in your power to keep your posts' engagement levels as high as possible is another great tactic for increasing your follower count. This is due to Instagram's algorithm, which rewards posts with high engagement levels by placing them at the top of the list under one of your hashtags, locations, or the "Explore" tab. High engagement levels will also increase the chances of being featured in your followers' feeds, leading to a greater likelihood of your content being seen and shared, which further expands your reach.
There are quite a few methods that can be used to maximize your engagement levels, some of the more popular ones include:
Attach a location to your posts, as posts with location tags receive, on average, 79% more engagement than those without
Use photos with faces, as these tend to get 38% more likes, a common form of engagement
Post at the ideal time, which may vary depending on your target audience; in general, Instagram users are more likely to engage with posts on weekday mornings and mid-afternoons, with Tuesday and Thursday showing the highest rates
#4: Post Frequently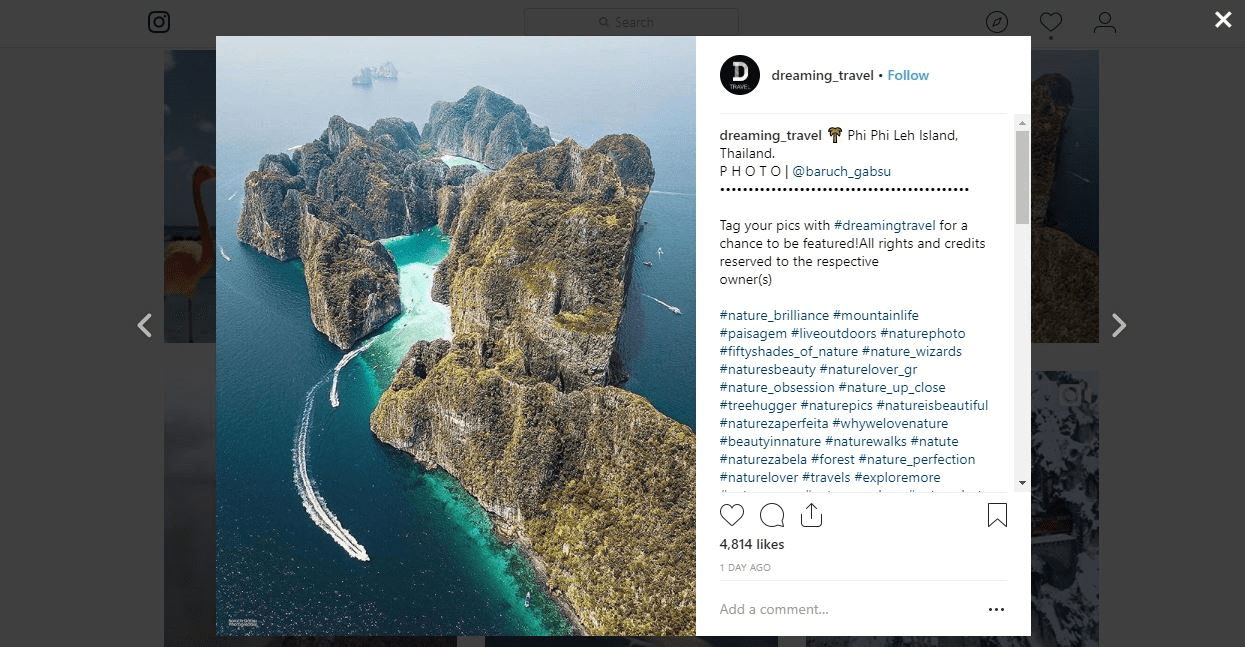 A recent study which analyzed 100,000 posts over a three-month period concluded that accounts that post one or more times a day tend to receive a much higher follower growth rate. The study tracked several different accounts during its course, watching as they increased their posting frequency over time. They found that when the accounts posted less than once a week, they had, on average, a 14% follower growth rate. Posting between one and six times a week gave them nearly twice that rate, with a 26% growth in followers. The Instagram accounts with the highest growth rates, at 56% over three months, were those that posted at least once a day, having seven or more posts each week.
Not only does posting regularly increase your follower count, but it can contribute to an increase in engagement as well. One type of engagement that was greatly affected was the number of likes per post. The study found that those posting once a week averaged 1,056 likes per week, while those posting daily enjoyed a massive increase, to an average of 13,667 likes within the same period of time, effectively doubling the number of likes received by each post! Adding new content to your feed each day will also give you a great advantage over the competition, as only 5% of accounts actually do so, with the majority (65%) only posting between one and six times weekly.
The best way to ensure that you're posting with enough frequency is by using one of the best social media management tools to schedule your posts. Two great tools that can assist with this are Sprout Social and Hootsuite. Not only can they help schedule your posts, but they also provide many other valuable functions and analytics that are essential for any social media marketer.
To learn more about Sprout Social, read our expert review or visit their pricing page. For more about Hootsuite, you can also check out our expert review, or look at their pricing page.
#5: Feature User Generated Content
Another successful tactic for many businesses on Instagram is to offer to feature other users' content. The best way to do this is to create a unique, branded hashtag, and encourage users to attach it to posts that they would like featured on your page. Then, regularly search your specialized hashtag, find the content that would best suit your brand, and feature it on your account. Just make certain that you always credit the original poster so it doesn't look like you're stealing content.
Simply by doing this, organizations have been able to show increases in their follower counts by as much as 400% in a year's time! This user created content has a high probability of resonating with your audience as well, as posts are likely created by those within your target demographic. In addition, it encourages more people to tag your account, which can greatly improve your reach and engagement, leading to even more followers.
Develop a Strategy that Works for Your Brand
While all of the above methods have proven effective when it comes to increasing your follower count, developing the ideal strategy for your brand won't happen overnight. Every target audience is different, and determining what works best for yours may take time and a bit of trial and error. By using a social media management tool, or even Instagram's built-in analytics, you can quickly determine the strategies that are working, and those that aren't. With practice, you'll be able to establish the most effective approach for your business, and grow a following that's worthy of your brand!
---
Sources
https ://www.omnicoreagency.com/instagram-statistics/
https ://blog.tailwindapp.com/how-to-grow-instagram-followers-for-small-businesses/
https ://blog.bufferapp.com/instagram-growth
https ://blog.tailwindapp.com/how-often-should-i-post-to-instagram-at-least-once-per-day/
Image Credits (screen grabs)
https ://www.instagram.com/explore/tags/instagood/
https ://www.instagram.com/natgeotravel/
https ://www.instagram.com/explore/
https ://www.instagram.com/p/BrAUKrJBs2N/
https ://www.instagram.com/discoverportrait/