By now, pretty much everyone has heard about Instagram's new "shoppable posts" and knows that this has the potential to be a real industry game changer. This feature transformed marketing on the social media platform by allowing companies to link to products and drive direct sales conversions.
This means a couple things: Firstly, brands continue to have more visibility and opportunity to engage with customers than ever before. It also means that companies need to make sure that their Instagram marketing strategies are firmly established so that they can effectively take advantage of this increased access to qualified leads.
Why Choose Instagram?
There's no denying that social media has become deeply ingrained in modern culture. It's how we discover, discern, and decide. It's how we communicate, not only with our friends and family, but how we tell the world who we are and what we care about. For all of these reasons, marketing on social media platforms is now an integral part of doing business today.
Instagram is a popular choice for brands because of how visual it is, requiring a picture, gif, or video for each post. This content type is proven to outperform other types of posts, with up to 650% higher engagement than text alone. Not to mention, there is a billion active monthly users on Instagram alone. That's an enormous audience with incredible buying power.
Instagram Marketing in 2018
Now that users can make purchases directly from Instagram posts, reach and engagement are more important than ever. Instagram is known for regularly updating their algorithm to provide a better user experience for their members. However, these changes also make it more difficult for businesses to retain long-term visibility using pragmatic methods.
Considering this, the best advice for Instagram marketing is to focus on creating a strong and positive user experience, rather than looking for ways to trick the algorithm. If a company wants to prompt conversions, it needs to get its followers to invest in its brand. Instagram looks upon this organic engagement favorably, so they won't penalize or restrict the account.

The following steps will help any company create a functional and effective Instagram marketing strategy that better promotes the brand to qualified audiences.  
  #1: Effectively Use Hashtags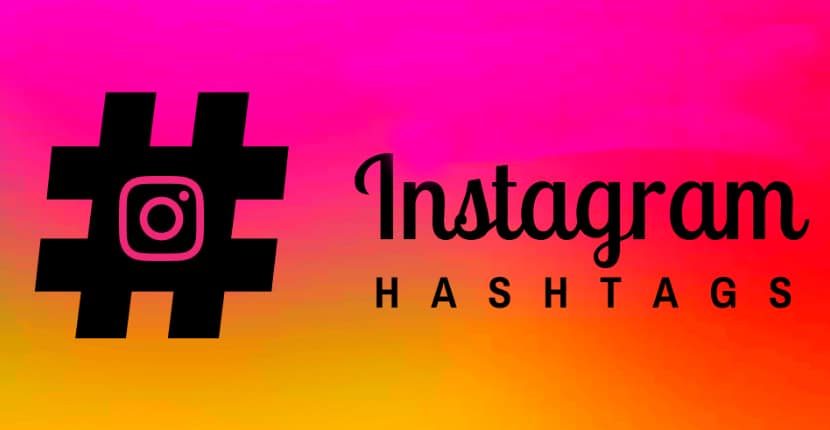 Hashtags are Instagram 101. They allow users to find content through searches, while granting businesses the opportunity to target specific demographics.
Keep in mind that the best way to use hashtags will vary from account to account. The platform allows up to 30 hashtags per post, which enables a company to target numerous niches. That said, long lists of hashtags can come across as spam, and actually deter people from engaging with the brand.
Similarly, certain words can supposedly decrease an account's visibility, due to the rumored "shadowban." Instagram imposes censorship on specific tags that may be deemed inappropriate. Penalized phrases can be seemingly innocent, such as "Asia" or "dogsofinstagram," but users have reported post blocks as a result of using them.
The best way for a company to determine its hashtag strategy is through trial and review. Switch it up every so often, and pay attention to engagement analytics, which will help determine which hashtags get the best response from specific audiences.
Some studies have shown that 11 could be the optimum number of hashtags, however, it really depends on the audience. Companies should vary between using one or two general tags, to opting for the full 30. Some customers are particularly receptive to tagging, in which case companies can also try the tactic of including an extra set of hashtags in the comments.

Best Hashtag Practices:
Quality Over Quantity

. Brands should look for the hashtags that result in the most traffic and engagement and stick with those.

Research Tags.

A quick hashtag search will unveil the frequency that phrase is used; target those with the most relevant audience size. (Remember, this doesn't always mean the biggest audience—sometimes it's more fruitful to target smaller demographics.)

Aim for Campaigns. Plenty of established hashtag campaigns already exist that companies can easily capitalize on, such as

#PicOfTheDay

or

#OOTD

(outfit of the day).

Start a Trend.

Many companies have successfully created their own hashtags, which can be a great way to get followers to invest in the brand; remember Always' #likeagirl campaign?
Are Instagrams new shoppable posts worth it? Find out here!
#2: Establish a Brand Personality

Establishing a clear, consistent, and relatable brand personality is essential for any company. The specific language a brand uses, the imagery and style, the spokespeople, hashtags and approach to customer engagement are all signifiers of who a brand is. The better established a company's brand, the more likely it is to reach the minds and hearts of customers.
Companies should invest time in determining what their brand needs to represent and communicate to its audiences. Every customer touchpoint—whether on social media or not—should amplify this same message. Brands that are consistent in their presentation increase their visibility by three to four times, subsequently leading to more conversions.
Instagram is the perfect venue for building and establishing a brand's personality. Look at posts as more than promotional pictures; they should be considered as an opportunity to tell a story and invite audiences to get to know the more personal side of a company.
#3: Create Suspense & Excitement
When it comes to conversions, suspense and excitement is what drives results. Industry expert, Neil Patel, cites "urgency psychology" as one of the best sales tactics available. Now that Instagram includes a shoppable feature for direct purchases, this method has shown to be even more effective.

One of the most productive ways to create excitement and suspense on social media is by holding contests. So why are only 2% of business accounts currently using this method? Recent figures show that the benefit of running sweepstake competitions can be massive. Accounts that engaged in contests were able to grow their followers 70% faster over three months. What's more, this tactic produced a dramatic rise in engagement, with 3.5 times as many likes and 64 times more comments than normal posts. In fact, 91% of all posts with over 1,000 comments on Instagram are contests.
Here's what it takes for a successful Instagram sweepstake:
Require optimum engagement for entries. For example, ask viewers to share, comment, and like a photo to gain entry.

Companies should not ask or encourage users to tag them in photos they aren't present in. This is against Instagram's terms of service and could result in penalties.

State that Instagram isn't involved in the giveaway, as required by the site's terms.

Businesses should find out local laws regarding sweepstakes and ensure they are in alignment.

Take advantage of apps, such as Instagram Sweepstakes, which make it easier to record entrants and choose a winner.

Don't offer too much on the prize; the excitement element isn't dictated by the worth, but rather the competition and engagement.
While Instagram contests are, statistically, the most effective way to use excitement and suspense to drive sales, they are not a brand's only option. The following all use urgency psychology, resulting in increased conversions.
Flash Sales:

Highly anticipated sales are great for fast conversions. Advertise the sale in advance to create the most suspense.

Giveaways: Like a sweepstake competition, giveaways allow companies to quickly encourage brand awareness and engagement.

Discounts: Remember that companies do not always need to give away actual products, even offering audiences exclusive discount codes will encourage them to act fast.

Free Postage: Ahead of even authenticity, financial incentives were noted as the most important element for brand loyalty. Even small discounts, such as free postage, will drum up interest in a company.
#4: Integrate Conversion Strategies
The new shoppable feature arguably does half of the work when it comes to conversions on Instagram. However, brands still need to inspire followers to engage in order to see a rise in sales. Companies should invest time in developing strong campaigns that are easily recognizable and relatable to customers, and which encourages them to engage at various touchpoints.
Consider the following when creating an Instagram campaign, in order to improve conversation rates:
Decide on a

color palette

that compliments the mood of your company (this goes back to the importance of developing a strong brand personality). By establishing and maintaining a mood board for each campaign, companies can increase brand recognition by up to 80%.

Spend time designing thoughtful and creative

product shoots

, which place the items in their natural habitat. Consider the lighting, models, any extra props and other elements before taking the pictures, to guarantee a professional and engaging finish.

Try instigating

user-generated content (UGC)

by asking customers to take pictures with the item and tag the brand page. This will increase the authenticity of the brand and show affinity, which is essential as 83% of consumers trust recommendations from their peers over advertising. Plus, UGC has a 4.5% higher conversion rate!

Always use a call-to-action in the post description to initiate interaction with the campaign. Ask people to comment with their thoughts on a new product, and capitalize on national holidays and global events to spark engagement and click-throughs.
Engage with the audience

to attract interest. Users are incentivized to interact with brands that continually engage. For example, don't just ask customers to tag their photos, repost the best ones. Someone have a funny or insightful comment on a post? Respond to them to keep the conversation going and keep them coming back to the post!
Long ago are the days when Instagram marketers had to encourage potential customers to visit their bio to then search through their site for a specific product. With the shoppable posts feature, brands only need to pique customer interest enough for them to click directly through. Be sure to set up campaigns that make conversion as easy as possible.
Find out if your Instagram (and other social media) posts are converting using the best social media management tools. 
#5: Continue to Innovate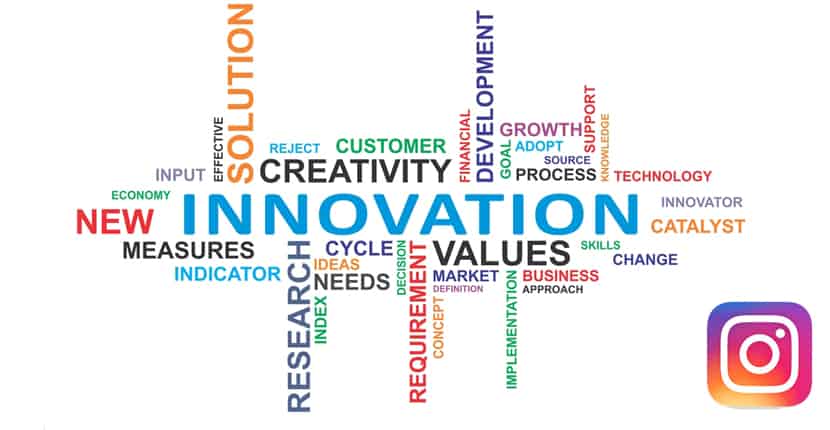 The companies that do the best on Instagram are the ones who continually innovate and come up with new and creative ways to engage their current and potential customers. With more than 200 million accounts visiting one or more business profiles daily, brands have a huge amount of potential on Instagram, and a plethora of tools at their disposal. Consider the following Instagram marketing trend setters:
Lokai is an accessories range that promotes travel and adventure. They inspire ongoing user-generated content by asking customers to photograph their now-famous bracelet when they go on trips around the world! In fact, the majority of Lokai's visually stunning feed is from posts that have been submitted by users.

Global clothing company, Asos, took influencer marketing to the next level when they started offering sponsored Instagram accounts. They partnered with famous influencers—such as Paris-based fashion blogger, Barbara Malewicz—and paid them to create an entirely new feed, dedicated to Asos clothing. This meant that traffic was diverted from their original, developed accounts, to ones that solely focus on their brand.

Don't just rely on existing hashtag strategies. In 2017, Ryu athletic-clothing brand started the #WhatsInYourBag campaign to promote their new line. It encouraged users to share the contents of their bags, with a winner chosen to receive a new one for free. As every tag led users back to the Ryu account, it inspired a whole new audience for their collection for no added cost.
Revolutionize Your Business with Instagram
Social media platforms offer an incredible amount of potential in terms of audience reach and conversion. Today, almost half of web users engage with Instagram on a regular basis for information as well as inspiration. For any company that hasn't already invested in this potential hotbed of customers, now is the time to start.
The key to success on Instagram is to forget about the algorithm and focus on the audience. By getting creative, initiating engagement, and devising a hashtag strategy, brands can boast a successful marketing strategy with room for exponential growth.