We put SocialPilot's refund policy to the test. We're happy to report we received our refund in full, even though we signed up for the cheapest plan.
SocialPilot is an affordable option with a rich feature set. That said, its strength lies in the publishing features, while the listening and engagement tools are not as advanced as some other tools, such as
Hootsuite
. If you've signed up for a SocialPilot account but realized it's not a good fit for your needs, this article will show you how to cancel your account and get a refund. I upgraded from my free trial with SocialPilot and paid for the Individual plan so that I could test the features.
Signing up was really easy. It took me just a couple of minutes to add my card details and pay
.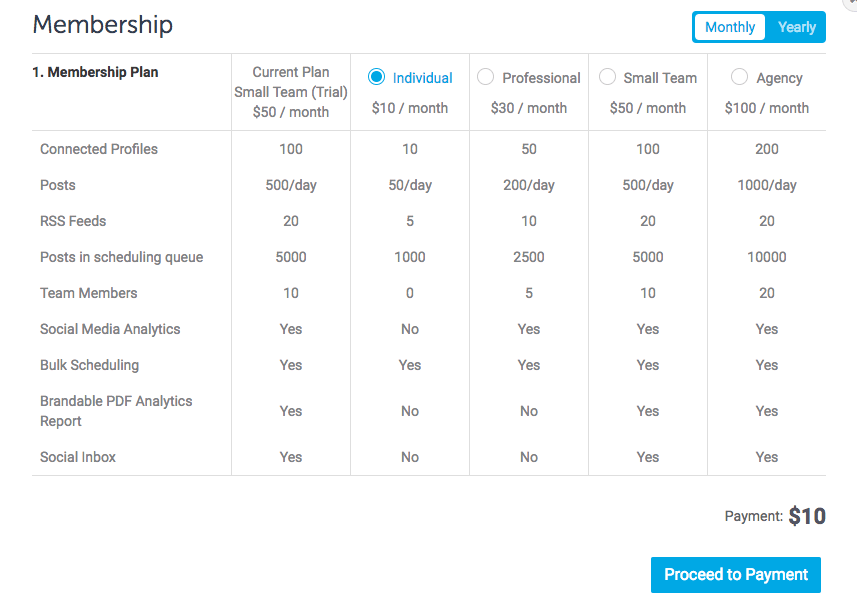 Once the payment had gone through, I received a couple of relatively bland welcome emails confirming my subscription details.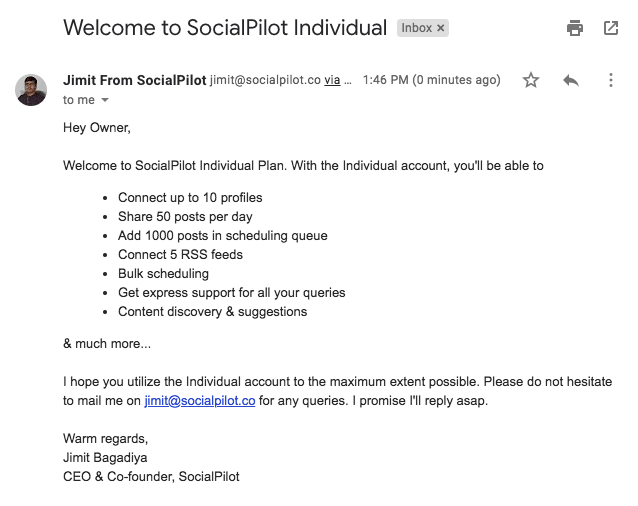 The plans come with a 14-day free trial
, although you can opt to move up to the paid plan earlier. You're free to cancel anytime (it can be done easily via the dashboard), but there is
a strict no-refund policy
.

This made me a little nervous about requesting a refund. However, I went ahead and contacted the team by email on February 19, 2019, to ask for a refund on my plan. I received a reply in three hours asking me a follow-up question and advising they would need to check with their manager.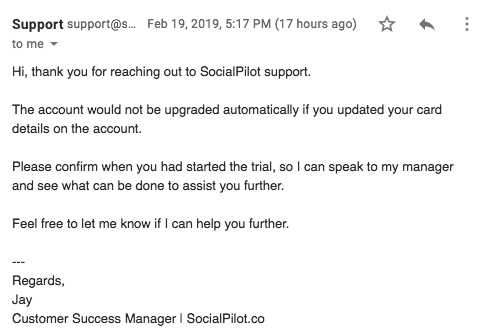 Immediately after I provided the information,
I received a notification that my payment had been refunded in full
.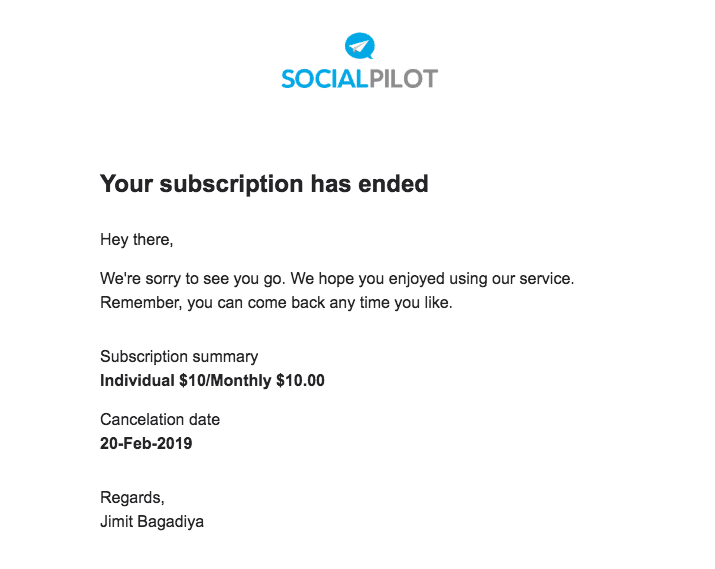 Certainly, this action goes against the terms and conditions of SocialPilot. Therefore, I was pleased to observe that the manager had assessed my situation and flexibly adjusted the rules to accommodate my case. On the whole, I found the customer service experience to be satisfactory.
Conclusion
The whole process from creating an account to the cancellation was smooth. The automated emails and process, in general, felt less automated and more personal than with, other companies such as
Sendible
. If you're looking for more of an all-in-one solution, I'd recommend reading this
Hootsuite review
.