We noticed that ever since Hostinger reduced their prices, many users are closing their accounts with Sendible.
Sendible is an all-in-one solution that's sometimes viewed as a better-looking alternative to
Hootsuite
. However, like all of the social media management tools, it's not without its faults. Perhaps you've created an account and found out you need to upgrade to one of the higher-tier plans to get the features you need, or maybe you've experienced bugs on the mobile app. Whatever your reason, if you need to cancel, this review will guide you through the step-by-step process to shut down your account.
Signing up with Sendible is easy.
As the website states, it takes
less than one minute to create an account and start the 30-day free trial.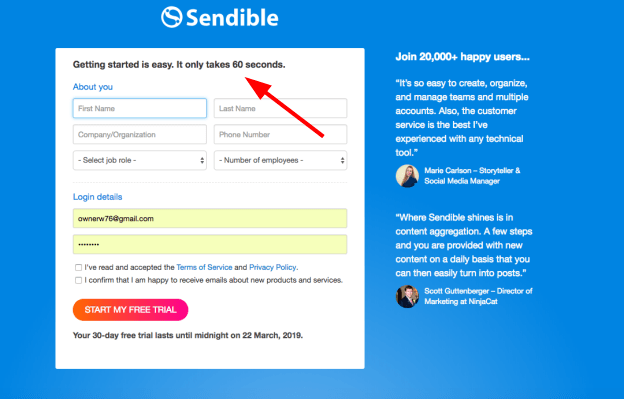 You do need to enter your credit card details
to access the trial, but you won't be billed until the end of the 30 days. Even if you want to pay earlier for some reason, you can't.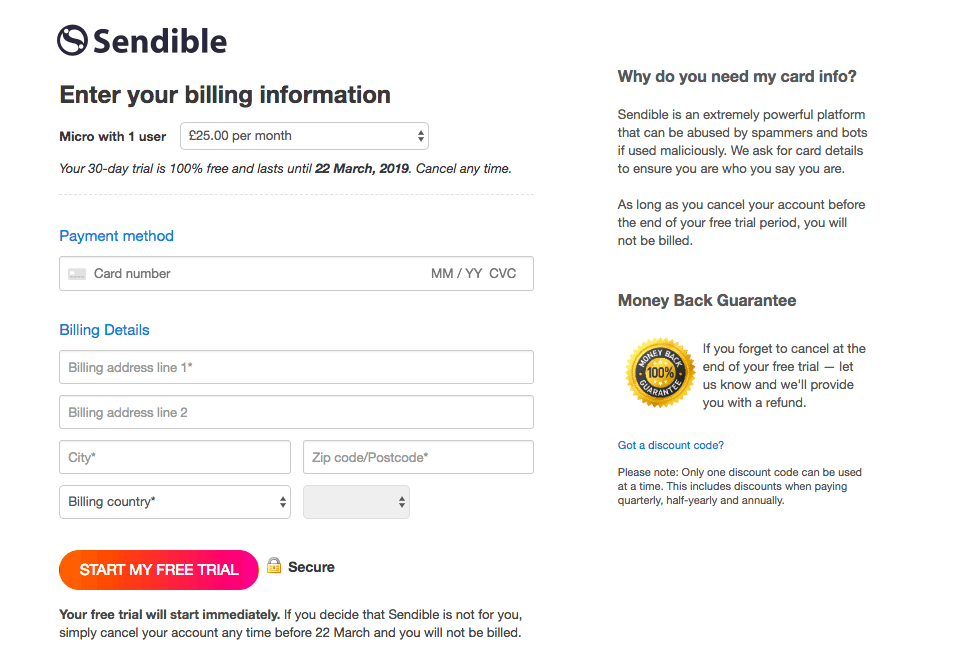 While I wasn't able to test this, if you forget to cancel at the end of the trial, apparently you can get a refund upon request. Upon creating an account, I received a
ton of onboarding emails
. The content varied from generic welcome messages to invitations to demos to tutorials. I understand why, but
it was a bit overwhelming
.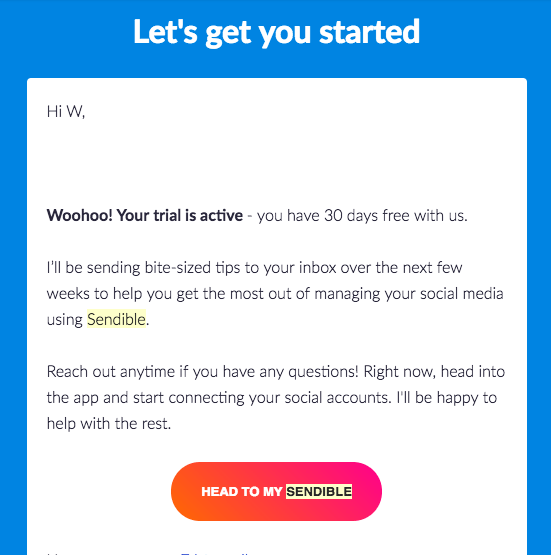 If you decide to cancel your account at any time (even after the trial has ended), simply log in to your dashboard and select Cancel Account from the membership tab. Immediately, after you leave some feedback,
the account is canceled and you won't be billed.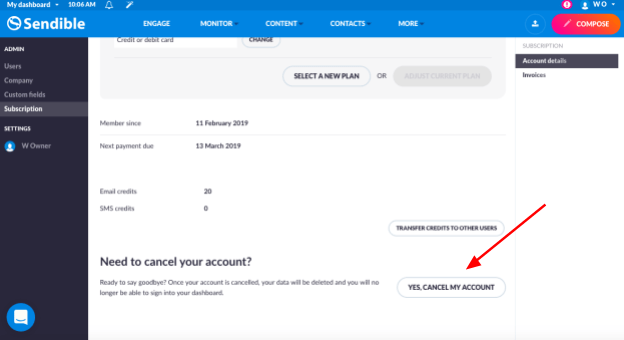 I typically assess refund policies by initiating a payment. However, in this instance, as Sendible did not charge me until the trial period concluded, I couldn't execute this test. I want to emphasize that I'm not lodging any complaints; it's indeed impressive to encounter such a generous free trial offering. While I can confirm that canceling my account was a straightforward process, I am unable to provide insights regarding the refund policy.
Conclusion
Everything about Sendible's user experience is straightforward; the website, the dashboard, and even the cancellation policy. However, if you're looking for a more affordable vendor, I'd recommend
eClincher
.