The easiest way in the world to increase the engagement on your LinkedIn company page is to self-promote on your website or blog. This is especially effective you have timely, informative posts.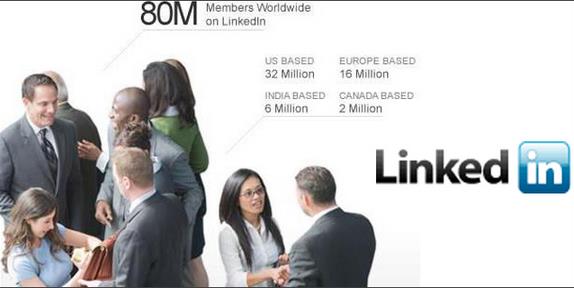 Attach your LinkedIn company page badge prominently on each page, post, and leave it on archived posts as well. The only bad self-promotion is no self-promotion at all. If you guest post, a link to a static LinkedIn promotional page or your LinkedIn company page is completely acceptable.
Get Involved Every Morning
Here is a very handy trick to get engagement and increase involvement on your LinkedIn company page. LinkedIn made this possible when they included the ability to add files and images to your updates. If you are not already doing so, it is important to update your page every morning. That uninteresting stream of updates comes to life when your picture and image filled updates pour through it like electricity.
Take the kids gloves off and hold a contest on your updates. Invite people to see your page and tell them why they will benefit from such a visit. A little imagination never hurt anyone. Do it in vibrant, character-filled living color. We have created an inorganic that explains the ecosystem of LinkedIn to help you get involved more efficient.
Recommendation Ads are like Velcro Tools
Now that you are into the swing of promoting your LinkedIn company page, use the LinkedIn Recommendation Ads to further your cause even more. The Recommendation Ads are like rolling snowballs downhill, they pick up more snow as they go.
As more people see your colorful ads and recommendations, they recommend your products and that automatically sends your information to their connections, and so on, and so forth. A person could build armies of support in such a fashion.
Give Your Company Stream Flavor
LinkedIn performed an internal study and found that half of the members asked would prefer to purchase from a member they were engaged with than from an outside source. This is one more of many reasons it makes good sense to optimize your LinkedIn company page.
The best way to do this is to add the kind of flavor to your LinkedIn company stream that other members eat up. It is almost the same as a blog catering to the general public with one huge exception. LinkedIn provides you with the tools to do it the right way.
Search For And Find Hot Topics
Enter any group where you have an active target market. When you click on the SEARCH tab, a second search opens on the left. Pop in a topic and the dialog box populates with a list of hot topics and other activity in your target market. Take notes and act quickly. This is your chance to shine. (You can also keep digging for month over month hot topic statistics within your groups.)
Know Your Target's Tastes
The activity link will help you to analyze trends so you will even know what is hot at what time of year for future reference. In this screen, you can scroll backwards to older hot topics and even enter the archives to see what people were responding to then. Now that you know what is hot and what will trend hot, you are ready to begin posting top content, hot and ready to your LinkedIn company stream.
Stay on Top with Hootsuite
With your LinkedIn company page in optimized condition, you can expect more traffic and ROI for your efforts. Remember to post early every day. If you are not an early riser, check out Hootsuite for automated updates, prewritten by you the night or week beforehand. Remember also to stay on top of your metrics.