I think that we are all well aware by now that social media is an important part of any business, and that a good social media strategy can help a company sell its products, drive customer service, and help engage with current and potential customers.
That is why we want to show you, why your blog content strategy and social media strategy need to meet in the middle. After all, you have taken time to write a compelling blog post so why not promote it.
#1 Can You Schedule Messages?
If you are looking to target a range of social media networks, whether that's:
Twitter
Facebook
Google+
Or, additional ones on top such as:
SlideShare
Pinterest
LinkedIn
YouTube
Then it is important to take advantage of message scheduling features that are present in social media tools.
For example, if I wanted to syndicate content from my blog to Twitter but didn't manually want to input a tweet every 2 hours, then a message scheduler would be a god send to me. It means that I will not miss a post and that every post I do make is published at the right intervals.
Most social networks now offer this kind of opportunity on their site, so you can use the likes of Facebook to push posts to your activity log for a certain date and time.
If you want everything in one place then a tool such as Hootsuite will bring together your social accounts to manage from a central dashboard.

Note: If you only post on piece of content on your blog each day but want to syndicate more content to your social networks then use other blogs to publish on-topic posts. If you are going to do this, just make sure you add a credit by doing "Read More at.." or by mentioning their handles in your messages.
#2 Are You Interacting With Your Users?
It is of vital importance that you don't blank out and ignore questions or users that are mentioning you directly in a post, regardless of how negative a comment is.
One of my favourite Twitter accounts at the moment is Virgin, who use a bit of humour in their replies to negative feedback or comments. This is an upbeat way of dealing with negativity and also makes the neutral shed a few smiles.

Even if you are asked a question you don't know the answer to, then it is important to still reply. Whether that is a simple "we aren't sure on the answer to this, so we will look into it now for you" or "sorry we are unable to answer that questions, you may find [EXAMPLE] useful".
This way, you aren't ignoring customers just because you don't know the answer to a question. Instead you are keeping them in the loop or directing them to another source that may be able to provide a helpful answer.
Note: If you have the resources available to reply to customers on weekend, or during the late night, then this will only propel you forward as a great brand. Think about it, if you sent a message to a company on Facebook at 10pm at night and then suddenly got a reply to your query, then you will think "wow, that is really great customer service".
#3 Do You Need To Optimize Your Posts?
This depends on what social platform you are using, if the social network allows this option, and if the reach to users is good enough then it can be very beneficial. Facebook is quite fenced off in this area so there is no point in optimizing a post there as your audience is very restricted, but for the likes of Twitter and Google+ you can maximize your reach by optimisation.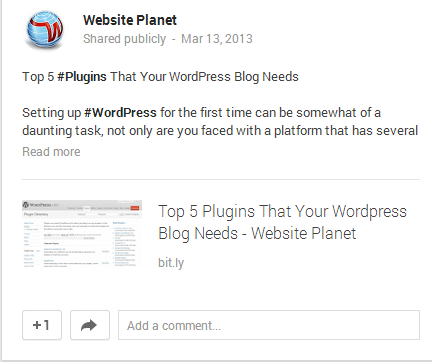 What do I mean by optimization?
I mean by adding a hashtag (#example) so anyone searching for that tag will see your post, or by simply amending your bio to incorporate a keyword. These two methods work well for Twitter and Google+.

Note: Optimizing is all well and good, but down go over the top. If a keyword fits in naturally then that is great but don't cram them in for the sake of it as it can put off users and you may see your follower count decrease overtime if you are targeting search engines rather than humans.
#4 Who Are You Writing For?
One of the biggest key factors of writing social media posts, and blog posts in fact. The question that every social media manager should ask themselves is "who am I writing for", "Who is my target audience?"
Data like this isn't hard to come by, and if you already have a fairly well established Facebook business page, you will be able to identify demographics through the insights feature.
This can be accessed through the Admin Panel -> Insights – > Reach
From here, you can see what percentage of your readership is:
Male or Female
Age Group They Fall Under
Location They Drop Into
You can then use this data to your advantage and create your posts towards a particular section of the community.

For example, if your demographics showed that the largest percentages of people were Male, in the age group of 25 – 34, who live in the United Kingdom, then you have a base on how you construct your future posts.
#5 Do You Have a Day Off?
By this, I wanted to touch on an area that not every business can do, but is ideal for smaller businesses.  Think of this as a community day where for one day a week you stop driving promotional material and on-topic content, and have a day where you talk with your users.
I often find that a "let your hair down Friday" by offering a small competition is the ideal way to drive community spirit. A competition that starts and ends on a Friday for a prize worth £20 is all it takes, and obviously the higher the prize the more interaction you are going to get.
This is not just about engaging with the community, as it secretly works as a brand promotion exercise at the same time (but for a small fee).

Note: If you have a specific niche, for example, you sell nuts and bolts, then you may not want to attract competition hunters who will have no interest in your product. However, if you run a mobile phone shop this could work in your favour as most people own a mobile, so it will appeal to the masses.
Just by making, a few changes here and there to your current social strategy, or using the above tips to start-off your social strategy, you will soon find a balance that works well with your industry type.