A strong and scalable online presence is an essential component for any small business today. You've probably heard the term "UX Design" when it comes to making apps or websites. That's because it's such a crucial element in making a platform that visitors can—and want to—use. Unfortunately, it's an element that too many websites do not invest enough time or energy in, often to their detriment.
So What Is UX, and Why Should You Care?
UX is short for "User Experience." This is the process of designing a website (or anything else for that matter) that allows the end-user to effectively engage with a brand and seamlessly leads them toward different actions, such as shopping, learning, sharing, or contacting. It's more than just the way a website looks; UX design means creating a certain customer experience.
Think about walking into a department store. If things are poorly marked, disorganized, and there is no one to help you, would you stay? Of course not. No one has time for that, and there are plenty of other places happy to cater to your needs. The same thing is true with a website. Poor design leads to poor experience and, likely, the loss of customers.
Every website has a user experience; some are done really well and others are done really poorly. The good ones make it look easy, but in fact it's a pretty laborious process. There are a lot of components that must be thought about to make the customer's experience as streamline as possible. Consider the following:
A well designed interface can increase conversion by up to 400%

86% of customers are willing to pay more for better user experience

Three-quarters of a website's credibility is tied to its overall design
Remember: It doesn't matter how good your product or service is. If your customers cannot effectively navigate your site and intuitively make a purchase, your sales will suffer.
UX design is a big investment, both in terms of time and money. But honestly, it's an investment that you need to make—if possible, during the initial stages of website design—otherwise your website will never see the type of traffic, conversions, or sales that it is capable of. Whether you are hiring a freelancer from Upwork or Guru with experience in UX design, or you decide to do it on your own, it pays to do it right from the beginning.
#1: Save More Money Over Time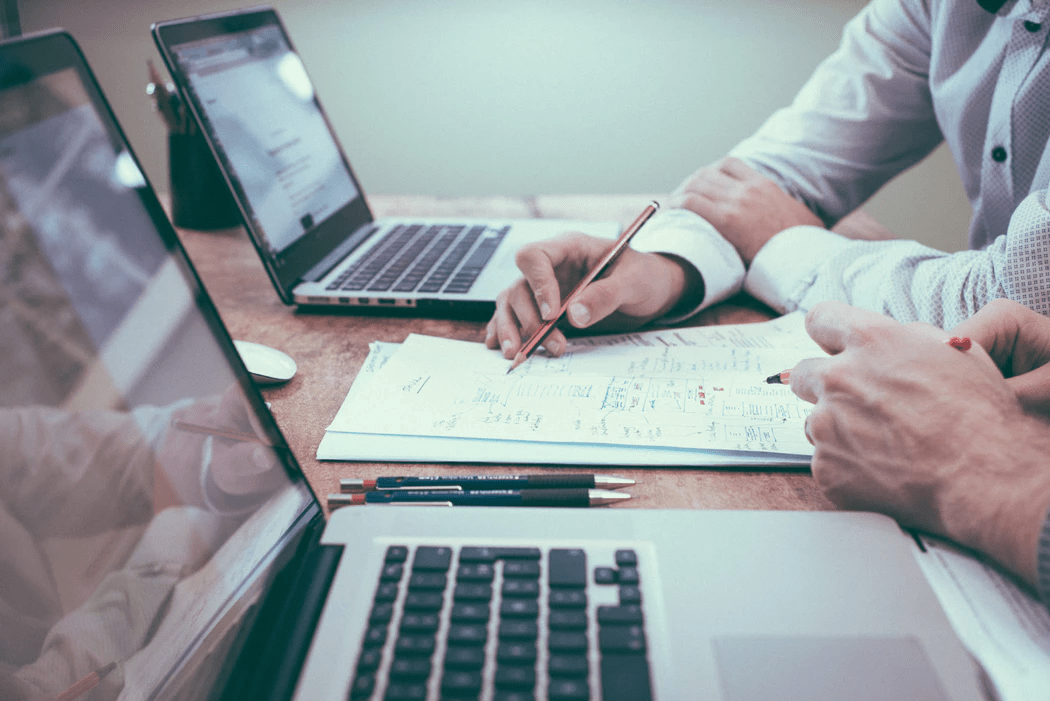 One of the main concerns when opting for professional UX design is the extra cost involved upfront. In fact, this is the main deterrent for small or personally owned businesses, especially when owners are focusing on getting their business up and running as soon as possible. However, proper ground-up UX design from the onset will save money over time: Forrester estimates a $100 return for every $1 invested in UX.
The reason for this is relatively straightforward. Professional UX designers know that if you do the basics right and have specific guidelines or standards in place, making changes in the future is a lot easier and goes a lot smoother. There is more to this initial setup than you may realize:
Information architecture

Interaction design

Usability testing

Prototyping

Visual design
Proper planning will decrease the likelihood of having to go back and make changes at a later stage of your website development. Research by the Systems Sciences Institute at IBM found that the cost of fixing a defect relevant to the Design Phase is 6.5x more expensive during the Implementation Phase, 15x for the Testing Phase, and up to 100x in the Maintenance Phase!
A haphazardly put together design structure has a dramatically higher chance of requiring touch-ups or changes later on. But that doesn't mean that you necessarily need a dedicated UX designer, depending on the complexity and size of your website. With website builders like Wix and WordPress, the design and development process is already streamlined for you, and the fact that you don't need to code decreases the complexity dramatically.
#2: Target the Right Audience
When it comes to anything—movies, music, food, websites—not all of us are drawn to or motivated by the same things. Our tastes can be guided by our age, gender, interests, and what we are accustomed to. The same goes for the visitors to your site, and your potential customers. How users in your target audience respond to your design is called "User Acceptance."
Different users will also interact with your site and its content differently. And this goes far beyond color preferences. For example, Millennials are more likely to interact with websites on their phones, so loading time and mobile optimization are incredibly important. Audiences will also go about searching for products or assistance in different ways, so it's important that you create an experience that is specifically designed for them.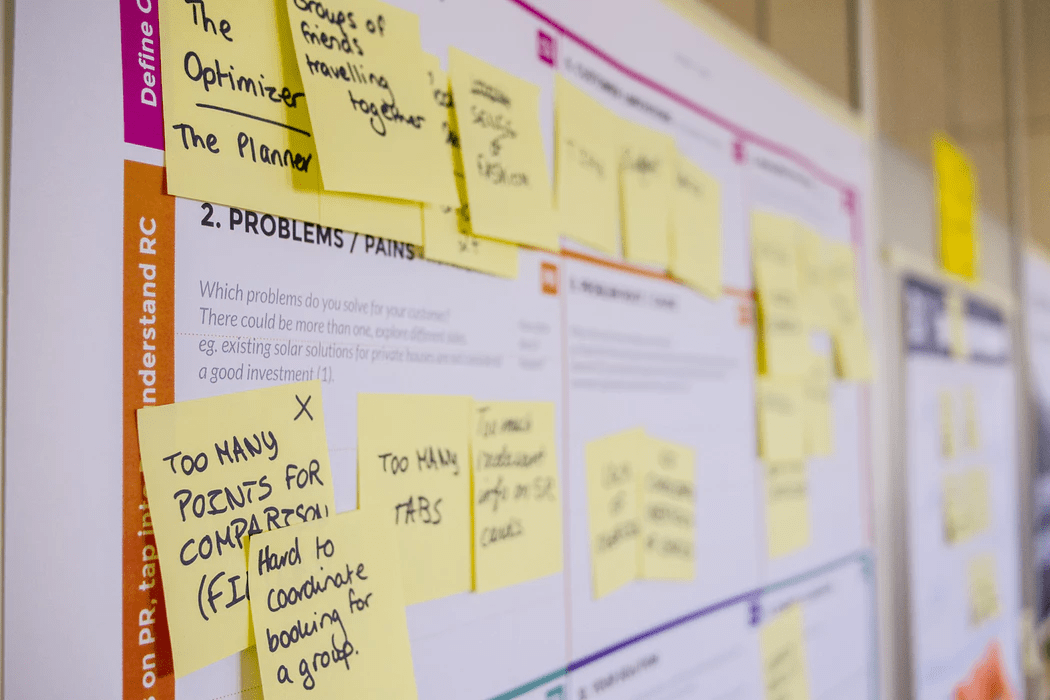 Doing this right will likely require user testing and multiple iterations of your design until you feel confident that the experience is as seamless as possible. In fact, studies have indicated that by 2020 user experience will be the most important brand differentiator—more so than price or even product.
If you're building a site by yourself with a website builder, once you have a strong understanding of your audience(s), you should carefully go through the available templates to determine which can best meet their needs. Sites like Wix and WordPress have hundreds of templates that are designed for different audiences, industries, niches, etc. They also have certain design defaults built-in to keep it consistent throughout your site.
#3: Decrease Bounce Rates and Increase Conversions
Simply put, you want users to stay on your site for as long as possible. Users that stay on your site and don't immediately head back to the search engine to go to the next site are more likely to be converted into paying customers. In fact, nearly 90% of customers end up giving their business to a competitor as a result of a poor user experience.
Great content, a compelling story, and enticing sales pitches are only effective if users read them. How you get them to begin doing that is by pulling them in with an effective design. First impressions matter, and 94% of which are design related. If your page doesn't look compelling from the moment your user lands on it, they aren't likely to spend much time there, no matter how good the navigation or product may be.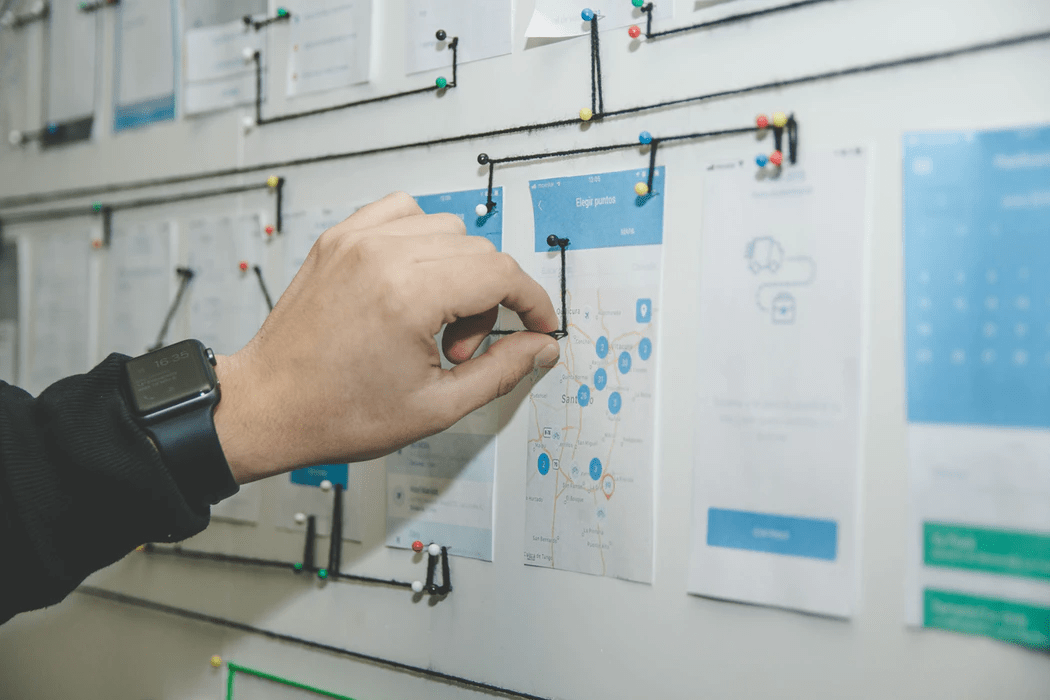 We call the rate at which users leave your site to go to a competitor's "bounce rate," and it's this figure you want to keep as low as possible. UX design that looks attractive, loads quickly, guides your visitors' attention to important information and CTAs, and highlights your products and services will help you decrease bounce rate.
This is probably the most direct way in which you can view UX design as an actual investment. At a higher upfront cost, you will almost certainly increase the number of sales you make in the future. In fact, according to UXdesign.cc, you can increase your conversion rate by up to 75% by just fixing minor issues such as the ones mentioned above.
Ready to Invest in the Online Future of Your Small Business?
Hopefully at this point you have a better understanding of the importance of user experience when it comes to developing your small business website. If so, you might now be wondering what practical steps you can take to make UX design a part of your website creation process. You have a few options:
Hire a web developer:

You can have your entire website custom made from scratch. Levels of experience and skill may vary in the UX department, so make sure the web developer you are talking to has excellent previous work samples that he or she can share.
Hire a designer: If you plan on building your site yourself, using

Wix

or WordPress for example, you could hire a designer to create the wireframes, mockups, layouts, and/or graphic assets for your site. Upwork, Guru, Freelancer.com, or Fiverr

are good places to find individuals with expertise in these areas.
DIY:

You don't need a degree to create a site with at least passable UX design. Depending on your specific needs, and whether you have the time, you could certainly do it on your own. However, it's recommended that you take a short course on an learning platform like Udemy or Lynda.com if you're completely new to web design.
User experience is one of the most—if not the most—important components of a website. Make sure that you give it the love and attention that it deserves, and you will benefit through traffic and sales in the future.