As a team, WooCommerce and WordPress make up the most popular e-commerce solution on the web. Together, they account for about
42% of online stores or e-commerce websites
. Despite this popularity,
WooCommerce
definitely is not for everyone, and this article will discuss why and present some other website builders to use as an alternative.
Why Use an Alternative to WooCommerce?
When looking at actual platforms that can be used as alternatives for WooCommerce, I'll point out the individual traits that make them better. As WooCommerce is a plugin made for self-hosted WordPress, there are a few "out-of-the-box" cons that might make you look for another platform:
WordPress-dependant. As a WordPress plugin, you'll need to install the WordPress software and create your website (or online store) using this content management system (CMS).
With self-hosted WordPress, you'll need to arrange your own hosting solution plus all the extras that go with it, such as a domain, SSL certificate, etc.
Yes, WordPress and WooCommerce are in fact free. However, to create a serious website, you'll need to undergo a few expenses (of which the hosting-related ones are just a start). For example, you'll need to pay for a premium theme, other plugins, etc. Most other platforms offer a single pricing plan that includes almost everything you need.
Shopify
Shopify
is one of the most popular website-building platforms to create
e-commerce websites or online stores
. It has over 1.2 million users and works with a good number of big-name online stores. Shopify provides some of the best point-of-sales (POS) and shipping integration features of all online store managers. Shopify is a solid option for anyone who sells online or in a physical store, regardless of size.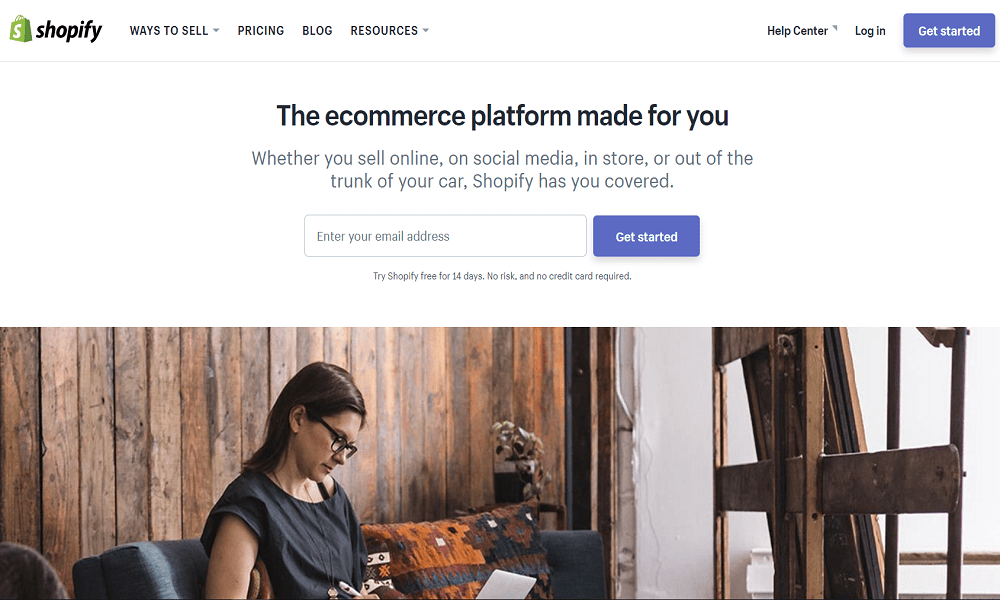 Why Shopify is a good alternative:
POS Retail. Shopify provides powerful built-in tools to manage your inventory, sales, and other business processes for both your physical and online store in one location. By contrast, with WooCommerce you need to integrate with Litespeed, which handles POS functions.
Shopify has over 100 templates that you can use. It boasts high-quality, strictly curated templates that are known as some of the best around. There are both free and premium templates. WooCommerce provides only around 14 Storefront templates that aren't the most spectacular. Your best option would be to find a premium template that seamlessly integrates with the WooCommerce plugin.
As Shopify is a premium service, it provides a much more professional support service with 24/7 live chat, email, and phone. With WooCommerce, you get only ticket support but will mostly have to rely on the community.
Want to learn more about Shopify?
Read our expert review.
Magento
Magento is an open-source e-commerce platform with a community edition that's available for free as well as feature-rich custom versions that you pay for. Magento is
mostly used by medium-sized and enterprise-level businesses
for powerful, all-encompassing e-commerce solutions. Why Magento is a good alternative:
Custom enterprise solutions. You can contact Magento to set up a custom e-commerce solution for your medium-sized or enterprise-level business which they will then hand over to you. WooCommerce doesn't really offer anything like this and you would need to set it up yourself.
Omnichannel commerce. Magento provides features to sell using almost any platform and to manage it all from a single dashboard. This includes your real-world sales. You can use most of the online channels with WooCommerce, but it will require installing and using multiple extensions, and it doesn't offer anything close to the Magento POS experience.
Business Intelligence Pro. Magento's in-house BI platform is one of the most extensive you can find. There isn't really anything close to it as far as analytics go in the WooCommerce extension store. If you want the ultimate level of governance and control over your data, it's a must.
BigCommerce
As you can guess from the name,
BigCommerce
is an e-commerce solutions provider mostly used to build online stores. It provides tools and resources powerful enough to run
medium- and large-sized online businesses
.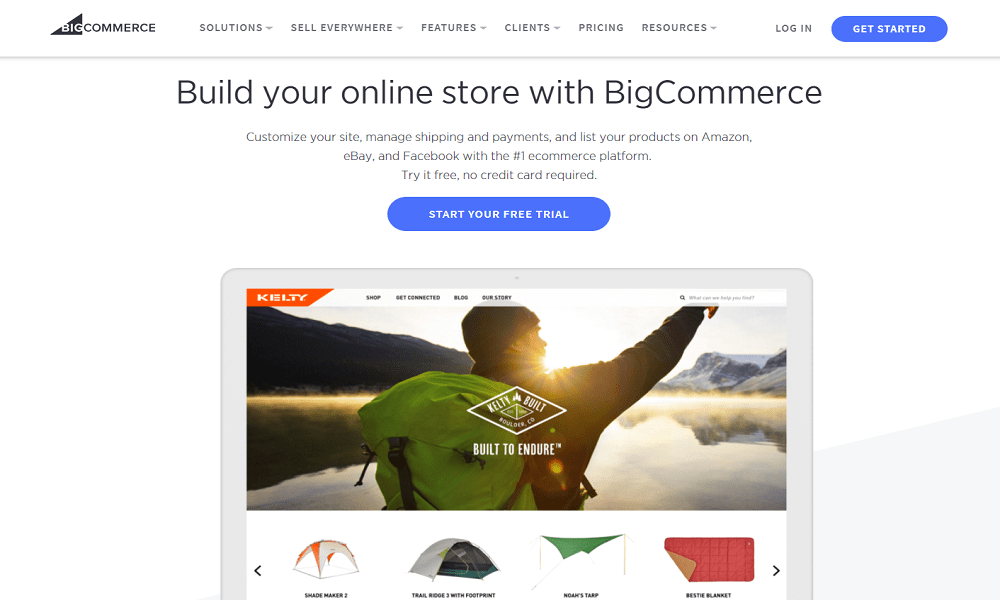 Why BigCommerce is a good alternative:
Fast page load speeds. BigCommerce comes with a content delivery network (CDN) to deliver your web pages and content quickly anywhere in the world. It's well known that speed plays a big factor in conversions, and that's why BigCommerce focuses on it. With WooCommerce, you'll need to optimize your website using other plugins and tools, as well as find excellent hosting.
BigCommerce's premium support services feature round-the-clock availability of technical support representatives. They are ready to assist you in various tasks such as domain migration and store setup. In contrast, WooCommerce provides basic support along with community-based assistance.
Ease of use. BigCommerce is exceptionally easy to use to build your website and store. Your whole site can be managed from an intuitive and easy-to-navigate dashboard. The whole process is in extreme contrast with setting up a WordPress and WooCommerce store.
Curious about BigCommerce?
Read our expert review.
Zen Cart
As the developers say in their own words, "Zen Cart truly is the art of e-commerce." It's an open-source and free e-commerce platform that was made and maintained to provide users with the capability to add
e-commerce functionality to their online store, regardless of their budget, and to create a community surrounding it
. This standalone software runs on its own and can be installed just like any other CMS. Why Zen Cart is a good alternative:
Zen Cart is distributed for free to anyone who wants to add e-commerce functionality to their website.
Independent software. Zen Cart is a fully functional standalone platform, and you don't need to use WordPress or any other CMS in order to install and run it.
Open-source. Because Zen Cart is open-source, new content, extensions, and tools are constantly being developed by the community that you can also access for free.
Jimdo
Jimdo
is still a very under-the-radar website building and hosting company that provides a simple and accessible way for
anyone with personal or small-business needs
to create a website. You'll need a Business plan to get access to the online store features, but the affordable pricing doesn't make that a big obstacle.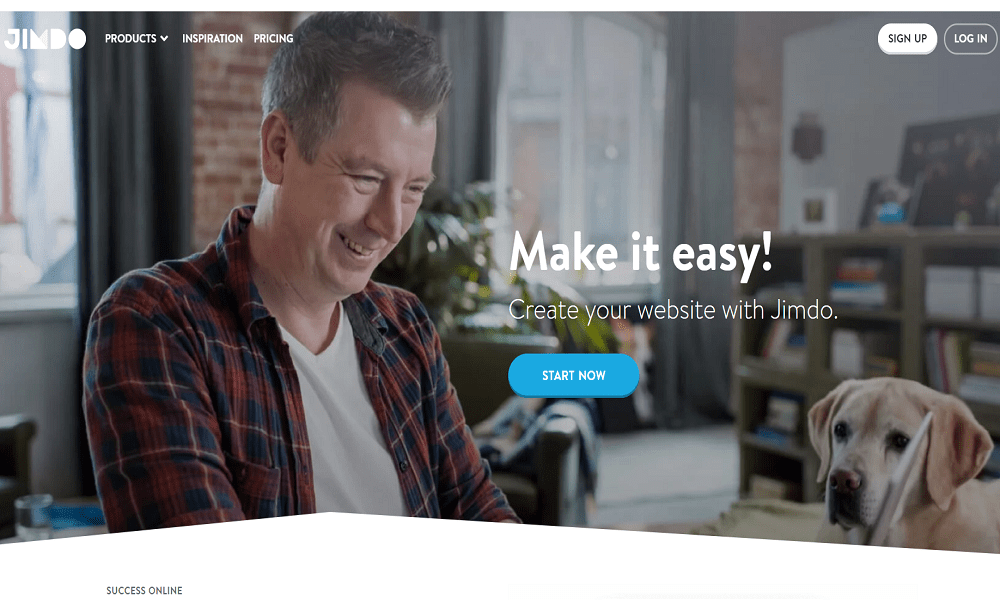 Why Jimdo is a good alternative:
Jimdo Dolphin. This is Jimdo's in-house website creator AI similar to the Wix ADI software. Based on a few questions and links to your social media profiles, it will build a complete website for you that should require only a few tweaks to be perfect. This is a much simpler and quicker way to start your online store than going through the whole WordPress installation and WooCommerce setup.
With everything that's included (SSL/HTTPS, domain, hosting, etc.), you'll struggle to build your own e-commerce website using WordPress and WooCommerce at the same cost. It also helps that there's a free plan with most features and that the plans are very straightforward, already inclusive of things you'd otherwise have to pay separately.
With the Business plan, you'll have access to premium support services which can help you with just about anything related to your website. WooCommerce support is less available and only offer a support request.
Read more about Jimdo in our
expert review
.
It Doesn't Need To Be Complicated To Sell Online!
With the exception of Zen Cart and Magento, which provide a different experience and more powerful features, the rest of the platforms are much more straightforward than a typical WordPress and 
WooCommerce
solution. The convenience of a
single bill to pay each month as well as a simplified user experience
is more than enough reason to choose one of these alternatives.