Wix has a tendency to change its pricing structure frequently.
Wix used to bundle plans by functionality, but now makes you choose between six different options with what seem to be only granular differences between them. I want to save you the trouble I went through, which is why I decided to plunge head-first into the depth of Wix's pricing secrets.
This way, you'll know exactly what you're paying for
(and, when possible, how to pay less for the same features). I like Wix, I really do. But you might find yourself overwhelmed by the extra costs and decide that it isn't the right builder for your needs (even if those needs are just transparent pricing).
If you're looking for alternatives, I recommend Squarespace
. Not only is its pricing structure a lot simpler, but it offers a lot of the same – and sometimes even better – features. To learn about some other options, check out our
Wix alternatives article
.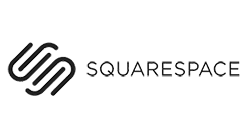 Get $65.00 Off Squarespace's Business Plan
Don't miss out on this great deal!
715 users used this coupon!
If you want to go directly to my Wix plan comparison,
jump down now
. But be aware that
if you don't pay close attention, you could be in for some unpleasant fee surprises
after you commit to a plan. There are a few things you need to know in order to accurately predict how much a Wix website plan will really cost you.
Pro Tip
– If you're new to website building and need a truly professional-looking site, consider
hiring a Wix designer on Fiverr
 to set up your site for you. It's a great way to make sure you've got all your bases covered and you don't get lost in Wix's endless design options.
These designers will create an amazing Wix website for as little as $5!
1.   Wix's Advertised Plan Prices Are for YEARLY Payments
Wix lets you pay monthly, yearly, biennially, or triennially. As you might expect, the month-to-month cost of each plan gets lower the longer your subscription period. While that's pretty much to be expected for all website builders, I was frustrated to find
Wix's advertised pricing per month only applies to yearly subscriptions
. Basically, you'll have to fork out a much bigger amount upfront.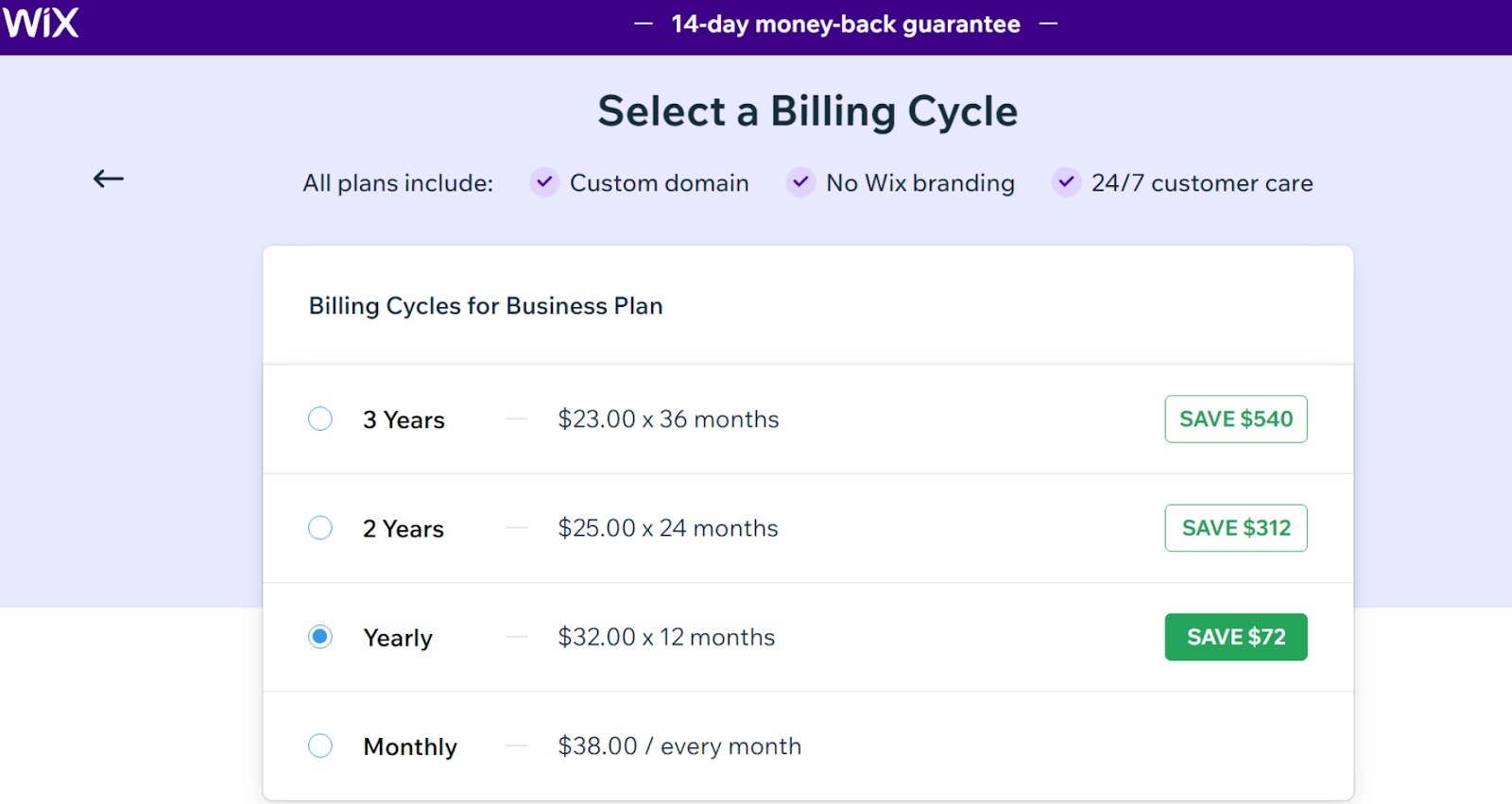 Wix doesn't tell you any of this until you reach the payment page
, so you will have to decide upfront if you want to pay the totality of your renewal price (which would be the advertised price times twelve), or if you'd rather pay monthly, but at a greater overall cost. For example, if you're interested in the
Business
plan, you won't be able to pay the advertised $32 monthly cost. You'll either have to pay $384 in one sitting or get a monthly bill for $38 (which comes to a hefty fee of $456 each year). This isn't clear until you select a plan, either. The difference between the month-by-month plan and annual plans varies a lot, and I found that the more expensive the plan, the lower the difference is. To show you just how much the difference between monthly and annual subscriptions can be, here's a breakdown of Wix's paid plans (excluding the enterprise plan, which doesn't have set pricing):
| | | | | |
| --- | --- | --- | --- | --- |
| | Light | Core | Business | Business Elite |
| Price per month (paid annually) | $16 | $27 | $32 | $159 |
| Price per month (paid monthly) | $23 | $34 | $38 | $172 |
| Paying monthly costs you… | 44% more | 26% more | 19% more | 8% more |
The difference becomes even more noticeable when you choose the longest possible billing period (3 years).
For example, the overall price of the core plan will be 79% more expensive if you decide to pay monthly instead of triennially.
In other words, you'll be paying $540 more after three years. While the option to choose the longest-possible plan might sound appealing, it means you'd have to pay $684 upfront, which is no small ask for small business owners and hobbyists. Paying for a year (or more!) upfront isn't only cheaper in the long run – it also means you get these freebies (which monthly subscribers do not get):
Free domain for a year
Free Site Booster app for a year (Light plan not included)
Free Events Calendar app for a year (Light plan not included)
Free logo with Wix Logo Maker (Light plan not included)
The bottom line?
You'll have to subscribe annually in order to get the full value advertised by Wix.
You should also keep in mind that Wix will automatically renew your subscription at the end of your billing period.
This is pretty standard for website builders, so I wouldn't call it a "hidden cost." Still, make sure to cancel auto-renewal if you want to avoid unexpected billings at inconvenient times.
2.   Free Domains Aren't Really Free
You can connect a custom domain with all Wix paid plans, but the domain itself is not actually free. The free domain voucher included with an annual subscription is only good for the first year.
After the first year, you'll have to pay to renew your domain.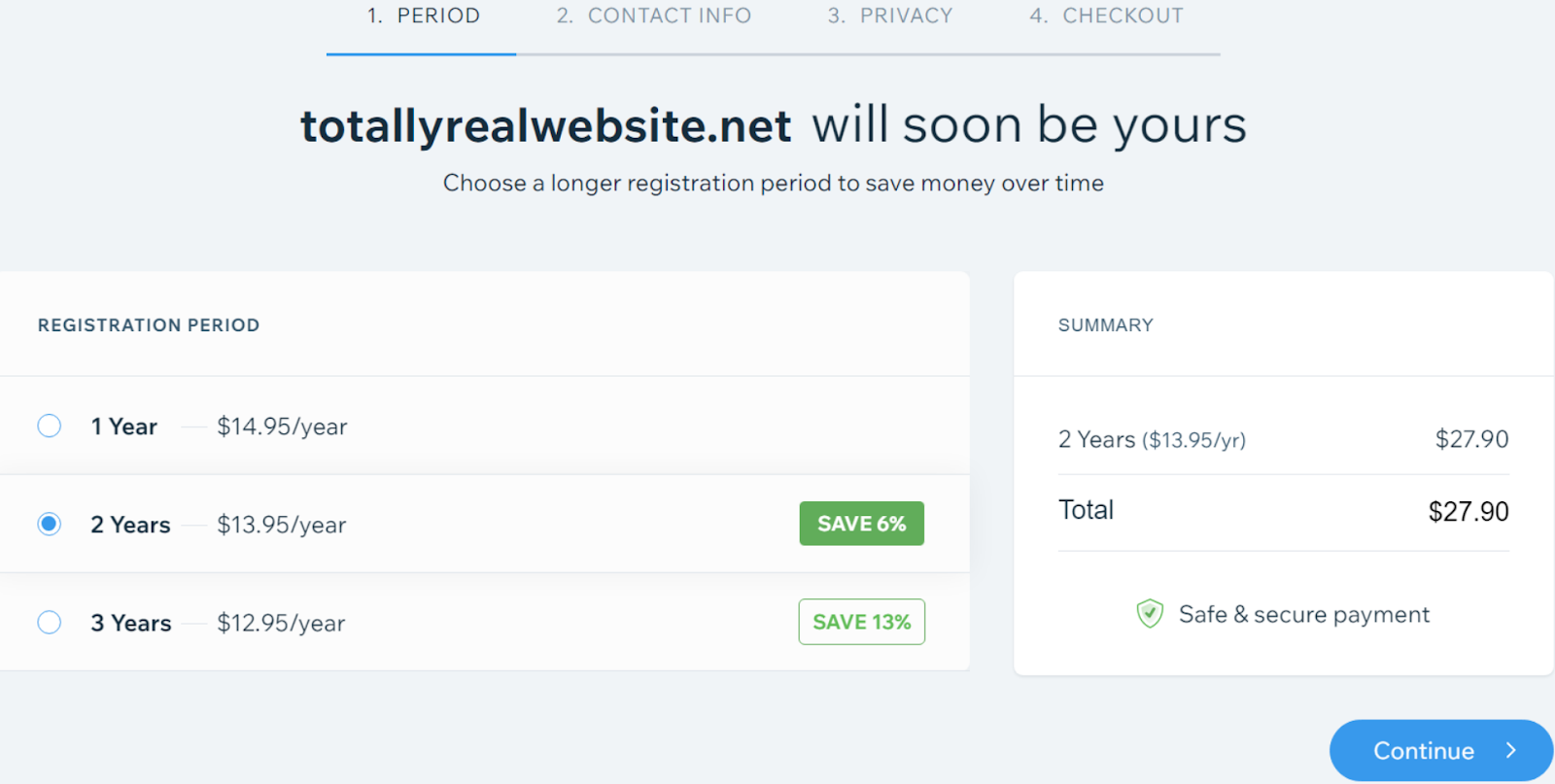 So as great as it sounds, a "free domain" voucher doesn't mean that your true Wix domain cost will be zero.
3.   You Have To Pay Extra for Domain Security
Here's another fun little catch. Even in the one year when your domain
is
free, it doesn't include Private Registration. That means that
unless you pay an additional fee, your personal information connected to the domain name will be completely unprotected.
This point is especially important since Wix is one of the only website builders that does this. Usually, domain security is included when you're registering your domain. For example,
Squarespace includes domain security on top of the same one-year free domain hosting offer you'd get from Wix
.
4.   All the Best Marketing Tools Require Extra Fees
Wix makes a big deal about its branding and marketing tools, such as its proprietary logo designer, email marketing panel, and Google Ads integration. The thing is,
regardless of your plan, these integrations are severely limited unless you pay an extra fee for them
. Though you can play around with the logo creator at will, you'll have to fork over extra cash for the Basic or Advanced logo sets if you actually want to use your design. You can send some marketing emails for free, but that number is locked to a maximum of 200 per month with very basic campaign editing tools. If you want to send more emails or make them more appealing, you'll have to choose one of three separate plans.
5.   Many Useful Apps Come at an Extra Cost
Although some of them are free,
many of the most useful Wix apps (or at least their most useful features) require additional payment
. Premium apps are available on the Wix App Market from both Wix and third parties, with prices ranging from around $3 to $100+ per month.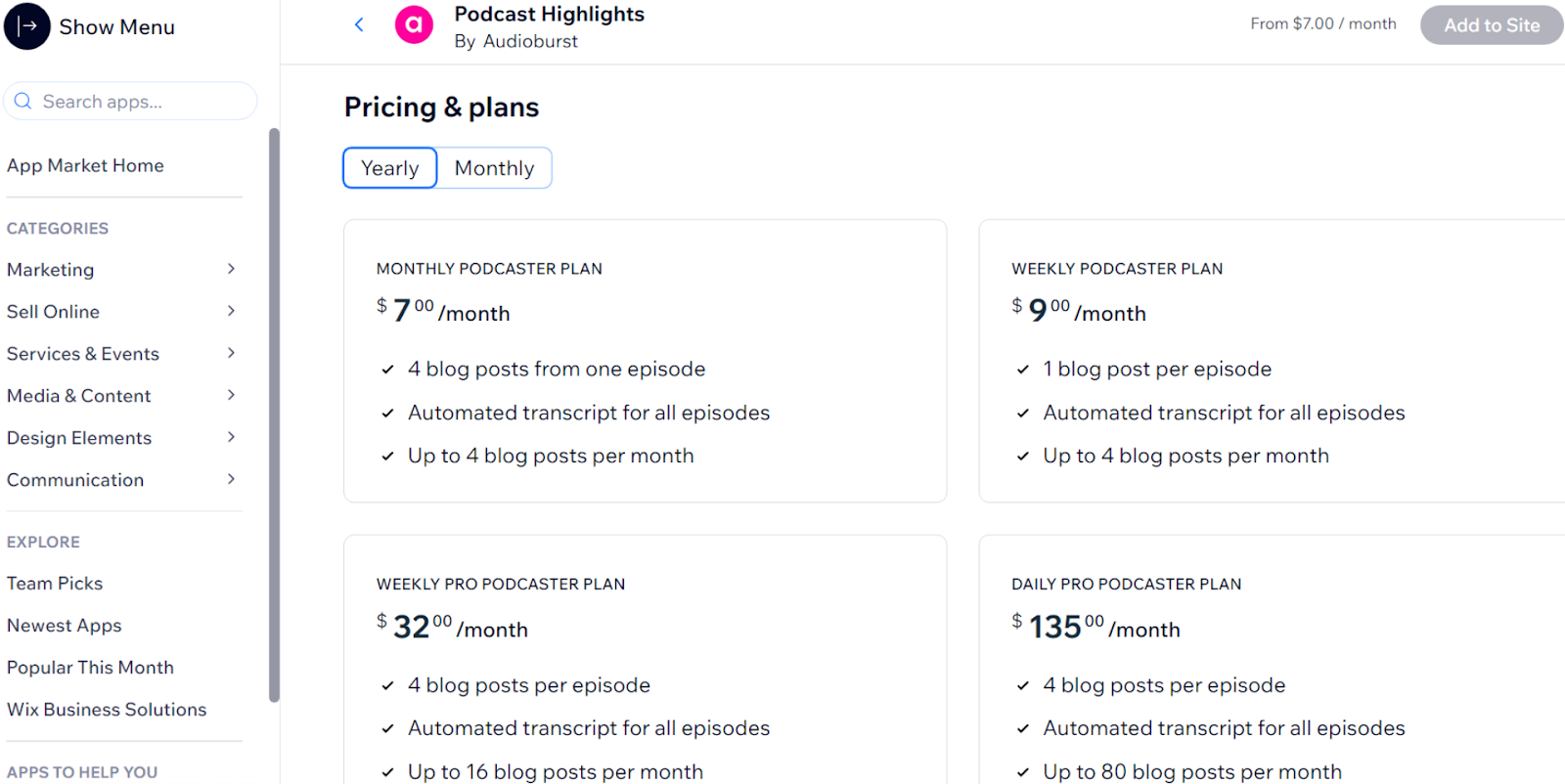 For comparison, there are plenty of robust WordPress plugins available for free throughout many third-party markets, while
Squarespace's e-commerce plans
 already include many of the best features you can get with the Wix app market.
6.   The Money-Back Guarantee Doesn't Cover Everything
All of Wix's premium plans come with a 14-day money-back guarantee, so you'd think that'd cover pretty much any purchase you make related to your subscription. It doesn't – it only applies to the cost of your subscription. So, if you forget to cancel your plan before it renews, you'll be able to get it refunded as long as you contact Wix customer services within 14 days. But
if you forget to cancel your domain renewal, app subscription, or any add-on subscription, you're out of luck.
I recommend turning auto-renew off on all of these subscriptions that aren't covered by the money-back guarantee
to get full control over how much you spend on your Wix website.
Wix Plan Prices Vary by Location – Here's How to Get the Best Deal
Not only does Wix pricing vary wildly depending on your geographic location, but so do the available plans.
Visitors from the US, Canada, and Western Europe get access to the simplified 4 (paid) plan model. If you're from pretty much anywhere else in the world, you'll have to stick to the outdated 7-plan model. Even in regions where the plan
offering
is the same, the price will vary depending on your specific location. For example, while the Business plan costs $32 per month in the United States, it comes at over €34 per month in the EU, which (at the time of writing) translates to about $37. The same thing happens for regions with the outdated pricing model. Here's a closer look at how the Business plan is priced across different regions:
| | | |
| --- | --- | --- |
| Region | Business Plan | Price in USD* |
| United States | $32 USD | $32 |
| Canada | $36 CAD | $26 |
| United Kingdom | £20 | $25 |
| Singapore | $29 USD | $29 |
| Australia | $44 AU | $28 |
| India | $32 USD | $32 |
| Europe | €34 | $37 |
*USD pricing based on currency convertion rates at time of writing Luckily, you don't have to move halfway around the world to take advantage of these price differences.
By
using a VPN, you can change your current location
and purchase your plan from a different country.
Wix Price Plans – A First Look
A long, long time ago in a galaxy very far away, Wix offered over 7 different plans divided between e-commerce and non-e-commerce categories. However,
Wix has a habit of constantly changing its pricing structure
for the sake of "simplicity." Right now, there are four different set-priced plans available, which differ in some key areas from the four different plans available in the previous-to-last version of the site. All that to say, the following descriptions reflect the most up-to-date version of Wix's pricing structure – but don't be surprised if they change again in the near future. Now that we have the minutiae out of the way, let's dive deep into how much Wix
actually
costs. Luckily, the system is simpler than it used to be, so getting a good grasp should be (somewhat) easier.
*As previously mentioned, Wix plans and pricing vary from country to country. For this comparison, I'm going to focus on the prices offered to US customers.
Wix offers four "standard" paid plans as well as a custom-priced plan called "Enterprise" and a free plan.
The monthly cost can vary between $11 and $172 depending on the plan you choose and your renewal period.
The basic difference between the plans is as follows:
Light allows you to connect a domain and remove Wix's branding
Core gives you access to basic analytics and the capacity to accept payments
Business gives you access to more complete e-commerce tools
Business Elite gives you access to the full spectrum of Wix's e-commerce tool and developer features
Here's the basic pricing breakdown Wix will show you: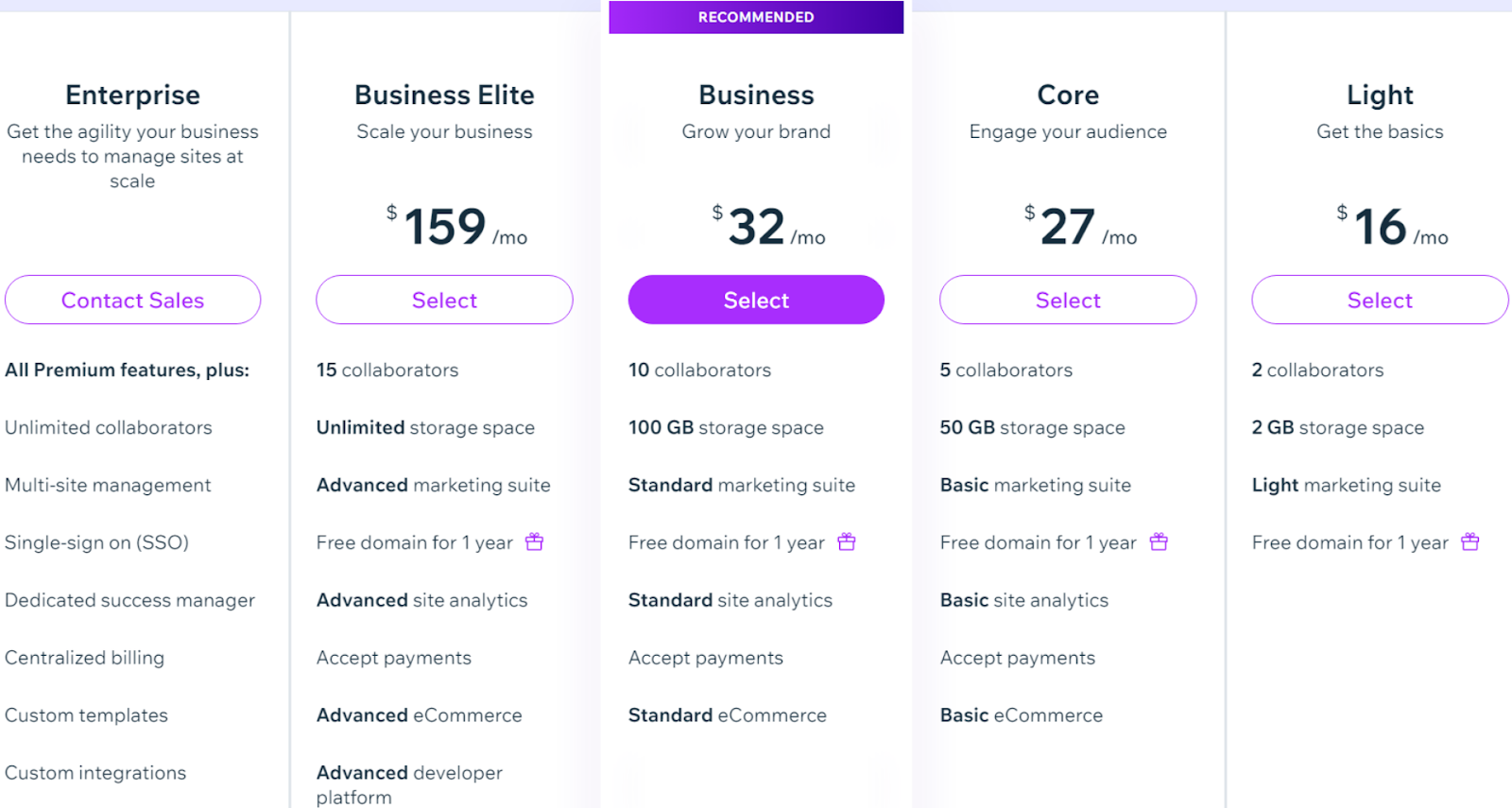 The difference between each plan runs a little deeper than that. Don't worry, I'm going to break down everything you need to know about Wix pricing, such as:
What's included in each plan (and what's not)
The biggest pros and cons of each plan
Who should – and shouldn't – use each plan
Which Pricing Plan Is Right for You?
As you might expect, the main difference as you move between price ranges is the number of features Wix offers, as well as how specialized certain tools can get. Let's take a closer look at what each plan offers:
Free – A Good Starting Point for Personal Websites
Price:
$0 With the free plan, you'll be able to use any of Wix's beautiful templates and its drag-and-drop website builder.
You'll get enough storage and bandwidth (500MB each) to create a solid foundation for your site.
However, your website will display Wix branding at the top, and you won't be able to create or connect a custom domain.

Unlike other builders, Wix gives you access to every one of its design features directly from the free plan. That means that you can design your site exactly how you want it to be from the beginning, and only upgrade when you need to.
Is Wix Free right for you
? Unless you love the idea of Wix branding under a URL that includes "mywixsite.com," you'll want to upgrade to a paid plan. But it's certainly fine to start with Wix's free plan. You can try out the builder and figure out exactly which features your site needs, and then step up to the best paid plan for you.
Light – The Cheapest Plan for a Custom Identity
Price:

$

16.00

 per month (billed annually)
Light includes the basic functionalities you need for a professional website. To be more specific,
the Light plan allows you to connect a custom domain and remove Wix branding from your website.
Though it might not seem like much, a clean-looking site with a professional domain is the bare minimum you will need if you want your site to be taken seriously. Besides that, Light expands your storage space to 2GB, and gives you unlimited bandwidth as well as access to a simple marketing suite. If your website is a team effort, this plan also allows you to work with up to two collaborators.
Is Light right for you? The ad-free display and custom domain are must-haves for a professional-looking site. Unless your website is for personal use only, upgrading from Free to Light is worth it for these features alone. However, the storage is quite limited, especially if you're planning on showing any videos or HD images on your site.
If you feel limited by its storage space and lack of e-commerce features,
I recommend that you check out Hostinger Website Builder
. For a considerably lower price, you get access to a full suite of e-commerce features, unlimited storage space, and full access to Hostinger's AI-powered design features. Hostinger Website Builder also gives you an impressive amount of creative freedom. This way,t you'll be able to design the exact site you want, but with far more room to grow and create than you would with Wix's Light plan.
Core – A Big Leap in Functionality for a Small Increase in Price
Price:

$

27.00

 per month (billed annually)
Core gives you access to 25x the storage (50GB) of the Light plan, 5 hours of HD video hosting, and access to the Site Analytics app.
That means that, all-in-all, Core is a huge step up in terms of features, functionality, and power. Core is also the first plan with basic e-commerce features, such as accepting payments on your website, selling on social channels, and selling subscription plans. Starting from this plan forward, you also get access to one free logo with the Wix logo maker. If you want to make some revenue off your website and incorporate basic e-commerce functionalities, then Core is a great place to start.
Is Core right for you? For a pretty small increase in monthly cost (especially if you pay annually), upgrading from Wix Light to Core is worth it for most businesses, entrepreneurs, and freelancers. You'll get more storage space to grow your website, as well as the basic e-commerce tools you need to start making a profit off your website.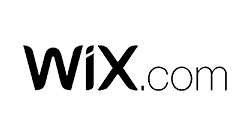 Get an additional 15 % OFF any Wix plan!
This special offer applies on top of Wix's discounts for annual plans.
77 users used this coupon!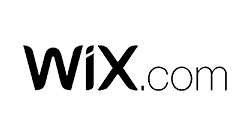 Get an additional 15 % OFF any Wix plan!
Copy and paste this code at Wix
Business – The Best Choice for Complete E-Commerce
Price:

$

32.00

per month (billed annually)
The Business plan doubles your storage space and HD video hours, as well as giving you access to up to 10 collaborator roles. If you're a videographer or you run any kind of media-heavy website, this increase in storage space can make a huge difference.
Business' biggest selling point though, is that it includes a lot more features for a complete e-commerce experience.
The Business plan gives you access to over 100 transactions per month worth of automated sales tax, the capacity to display up to 1000 reviews for your products, advanced branded e-gift cards, and options for managing transactions in up to 6 different currencies. If you pay annually, you'll also get free access (for a year) to the site booster and events calendar apps. Both of these can be a huge help when setting up your website and helping you get exposure.
Is Wix Business right for you? Business is mostly worth it if you want to create a website with robust e-commerce capabilities. Though the extra features are great, the price increase is something to keep an eye out for.
However, I wouldn't recommend it for a full-on e-commerce website. T
here are many other platforms that include robust e-commerce functionalities for cheaper prices, like Squarespace.
If you're trying to create a website that works just as well as an e-commerce hub as a regular site (like a blog with a robust merch-selling system), then Business might be a worthwhile investment.
Business Elite – Not Worth the Price Hike
Price: $159 per month (billed annually)

As you might have guessed from the name, Business Elite offers just about everything the regular Business plan offers, only bigger. You get unlimited storage space, unlimited HD video hours, and you can give access to 15 collaborators.

Business Elite offers

more

of everything, but nothing new that you can't already get with the Business plan..

Considering its price though, there are many specialized e-commerce platforms that offer about the same features or even more for significantly cheaper.

Honestly, I see no reason for choosing Business Elite unless you enjoy throwing money away, in which case, there's a link to my Venmo down at the author's description.

Is Business Elite right for you? Probably not.
Recommended Alternatives to Wix Plans
There is a lot to like about Wix, such as its incredible design-freedom, easy-to-understand dashboard, and incredible template selection for all sorts of websites. Still,
it might not give you what you need at a price that's reasonable for you.
So, before you sign up for a 3-year plan with Wix, it might be worth considering a different platform that offers similar features at a lower price.
| | | |
| --- | --- | --- |
| Considering this Wix plan? | Then consider this alternative for a similar price | Why? |
| Free |  WordPress.com free | 6x storage (3GB total) |
| Light | Hostinger Website Builder | Unlimited resources and access to e-commerce tools |
| Core | Squarespace Business | Full e-commerce functionalities and advanced SEO tools |
| Business | Squarespace Commerce | More flexible e-commerce, 0% transaction fees, powerful marketing features |
| Business Elite | Shopify Shopify | Largest e-commerce infrastructure in the world, tons of advanced integrations, funny name to say out loud |
So, How Much Does Wix REALLY Cost?
At the end of the day, you might find yourself paying more for Wix than you expect. Still,
almost
every plan (looking at you, Business Elite) does provide reasonable value for its price. While it might not be outrageously expensive,
you need to be sure about exactly how much you're going to pay when you sign up for Wix.
Keep everything I've told you in mind before you make any long-term commitment. I also recommend that besides Wix, you check out Squarespace's e-commerce plans. Not only does Squarespace offer its own unique set of customization and design features, but its robust e-commerce offering and marketing integrations make it a great builder to get yourself found online.
Squarespace has a free 14-day trial
, so it's easy to try out before you get started on Wix. If you do end up going with Wix but you want a truly professional-looking site,
head to Fiverr and hire a web designer
 who specializes in Wix websites. You can find a pro that will design your initial setup for the price of a business lunch, and then do only the fine-tuning yourself.
FAQ
What is the best value-for-money Wix plan?
It really depends on your needs. If you're simply interested in experimenting and creating a website for enjoyment, then the free plan would be the best choice for you. However, for most people, the Core plan will offer the best value. Not only does it get rid of Wix's branding and subdomain, but it also offers a very respectable storage limit and even allows for basic e-commerce transactions.
Is Wix really free?
The free plan is fully free forever. However, if you're serious about your website, the Wix subdomain and Wix branding will be unacceptable. The cheapest option for connecting your own domain and removing all branding is the Light plan. While it might not be fully free it comes at a very reasonable price for beginners.
What are the disadvantages of Wix?
Wix is great for a lot of things, but one of its biggest disadvantages is that the more you need out of your site, the more the hidden costs pile up. If you're planning to create a fully functional e-commerce site, then Wix's more expensive plans might definitively be a tad too costly.
Which website builder is better than Wix?
That entirely depends on your needs. Wix is an amazing website builder for creative expression and design freedom, but you might find Squarespace's elegant templates more appealing or need Shopify's powerful e-commerce functionalities. If you're not sure about the best website builder for your needs, be sure to check out our list of the 10 best website builders in 2023.