nine
different plans, just wait until you check out its hidden costs. After I found myself paying ridiculous added fees even though I was on a (relatively) cheap plan, I decided that I'd had enough. I want to make sure no one else makes the same mistakes I made with Wix. So, I went on a mission and jumped head-first into the depth of Wix's pricing secrets.
It's my job to bring you all the information so you know exactly what you're paying for
(and, when possible, how to pay less for the same features).
Just be aware that, once I've opened your eyes to Wix's hidden costs,
you might decide that it isn't the right website builder for you.
One great alternative is Squarespace, which offers many of the same features (and more) for lower prices
and without any hidden costs – what you see is what you pay for. To learn about some other options, check out our
Wix alternatives article
.
Wix Hidden Costs – 7 Things to Keep in Mind
If you want to go directly to my Wix plan comparison,
jump down now
. But be aware that
if you don't pay close attention, you could be in for some unpleasant fee surprises after you commit to a plan
. There are a few things you need to know in order to accurately predict how much a Wix website plan will
really
cost you.
Pro Tip
– If you're new to website building and need a truly professional looking site, consider
hiring a Wix designer on Fiverr to set up your site for you. It's a great way to make sure you've got all your bases covered and you don't get lost in Wix's endless design options.
These designers will create an amazing Wix website for as little as $5!
1. Wix's Advertised Plan Prices Are for YEARLY Payments
With all Wix plans, you can either pay per month, or pay for one, two, or three years in advance. The longer your subscription, the lower your total cost will be. But you have to pay for the entire subscription upfront to get those savings. Why am I making a big deal out of this?
The numbers on Wix pricing pages are for annual subscriptions, even though they're shown as monthly fees
. To find the actual cost, you have to multiply these "per month" numbers by 12 to get the total Wix yearly cost, which you'll have to pay upfront. In the screenshot below, for example, Business Unlimited
says
$32/month, but you'd actually pay $384 upfront (
$32/month x 12 months
). If you chose to subscribe on a month-to-month basis, you would pay a
lot
more.

This isn't clear until you select a plan, either. The difference between the month-by-month plan and annual plans vary a lot, and we found that the more expensive the plan, the lower the difference is.
To show you just how
much the difference
between monthly and annual subscriptions can be, here's a breakdown of four Wix plans:
| | | | | |
| --- | --- | --- | --- | --- |
| | Combo | Unlimited | Business Unlimited | Business VIP |
| Price per month (paid annually) | $16 | $22 | $32 | $59 |
| Price per month (paid monthly) | $23 | $29 | $38 | $64 |
| Paying monthly costs you… | 44% more | 32% more | 19% more | 8% more |
You can secure a cheaper monthly rate by signing up for a 2 or 3-year plan.
The 3-year plan has the cheapest per-month cost overall – for example, paying for a 3-year Pro plan up front is 33% cheaper than the annual plan. And, of course, you'll have to pay for those three years up front, too, which is a big ask for small businesses and hobbyists.
Paying for a year (or more!) up front isn't only cheaper –
it also means you get these freebies
(which monthly subscribers do not get):
Free domain for a year
Free Site Booster and Visitor Analytics apps for a year (Unlimited, Pro, and VIP plans only)


Free Events Calendar app for a year (Pro and VIP plans only)

Free logo with Wix Logo Maker (

Pro and VIP plans only

)
$700 ad vouchers 

– $500 for Google Ads, $100 for Bing, and $100 for Local Listings (Unlimited plan and above)
The bottom line?
You'll have to subscribe annually in order to get the full value advertised by Wix.
No matter if you're subscribing annually or monthly, be aware that Wix will automatically renew your subscription at the end of your billing period.
Almost every website builder will do this, so it's not exactly a hidden fee. Make sure you turn off auto-renewal in your account settings so you can avoid an unexpected bill.
2. Wix Promotions Won't Last Forever
Wix's promotional rates
usually offer huge savings for new users
.
With discounts of up to 50% on offer at various times of the year, grabbing yourself a discount is an awesome plan…right?
But these promotions are for a limited time only
, typically for the first year. Once the first year is up, the price will go back to normal, and you might get stuck paying a much higher price than you expected. "Stuck" really is the best word, too, because
you won't be able to migrate your Wix site anywhere else.
If the price jump is too high for comfort, your only choice will be to pay it and stay on Wix or build a completely new website on another platform.
3. Free Domains Aren't Really Free
You can connect a custom domain with all Wix paid plans, but the domain itself is not actually free. The free domain voucher included with an annual subscription is only good for the first year.
After the first year, you'll have to pay to renew your domain
(at a typical cost of $12-16 per year).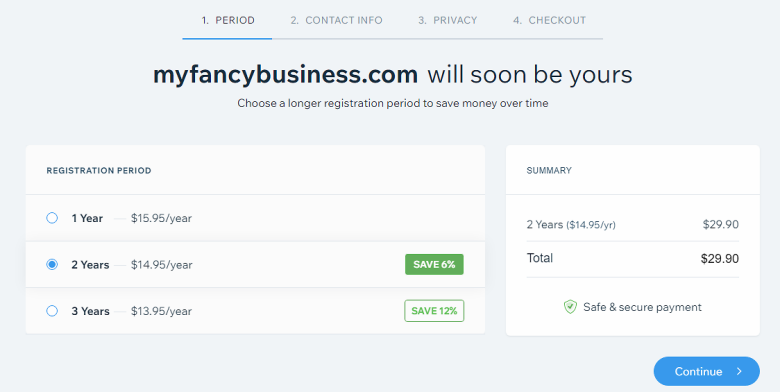 There's another catch, too: your free domain voucher does not include Private Registration.
If you want to keep your information anonymous (which protects you from spam and harassment), you have to pay an additional fee of $9.90.
So as great as it sounds, a "free domain" voucher doesn't mean that your true Wix domain cost will be zero.
4. Email Is Extra
So you've paid for your Wix website subscription, and you'll be paying for your domain after the first year. But wait, there's…less?
You'll also have to pay if you want email addresses with your domain name
(e.g.,
[email protected]
). Buying a personalized mailbox through Google's G Suite will cost you another $6/month
just for the base email plan.
5. Many Wix Apps Cost Extra
Although some of them are free,
many of the most useful Wix apps (or at least their most useful features) require additional payment
. Premium apps are available on the Wix App Market from both Wix and third parties, with prices ranging from around $3 to $100+ month.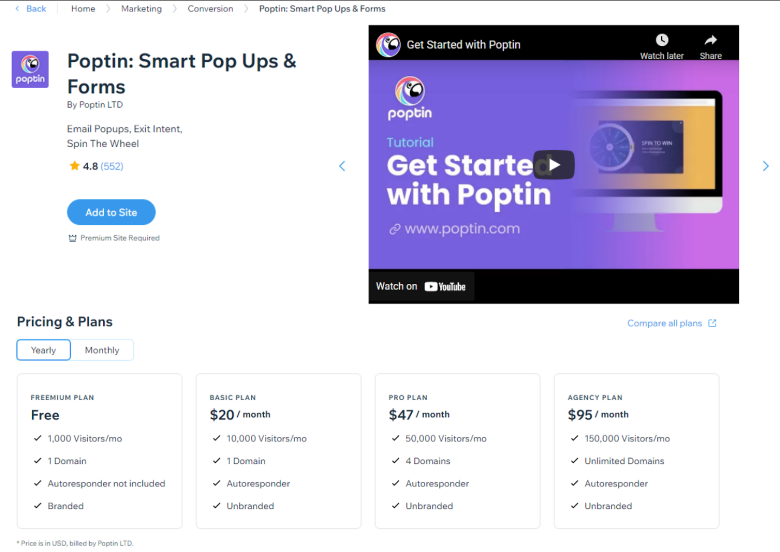 I was curious to see what the competitors had to offer in this regard, so I did some research and found out that:
While the WordPress.com Business plan is quite pricey, it offers free, robust plugins for all kinds of business services.

You'll find plugins for

form building, lead generation, SEO, product discounts, and more, so you might end up paying less

than you would with Wix

in the long run.

With a

Squarespace Commerce plans, y

ou can sell gift cards or set up notifications for when your stock is running low. If you want these features on your Wix site, you'll need to pay for an app.
While you'll get up to three premium apps with qualifying Wix plans, bear in mind that these apps are only free for the first year. If you're paying annually, it's not a big deal – you'll be renewing at the end of every year anyway. However, if you're paying for two or three years up front, you'll have to pay extra if you want to continue using the Site Booster, Visitor Analytics, or Events Calendar apps until you renew.
In all honesty, by this point I was starting to feel a little betrayed by my beloved Wix site.
6. Storage Isn't Unlimited
Because
no Wix plan offers unlimited storage
, you might eventually run out of space to upload images, videos, file downloads, or products. (As an easy point of comparison, you probably have enough photos on your phone right now to exceed the 3GB of storage provided in the Wix Combo plan.) Of course, you can always easily upgrade your plan, but that will be yet another added cost.
7. The 14-Day Money-Back Guarantee Doesn't Cover Everything
All of Wix's premium plans come with a 14-day money-back guarantee, so you'd think that'd cover pretty much any purchase you make related to your subscription. It doesn't –
it only applies to the cost of your subscription or Wix Ascend plan. 
So, if you forget to cancel your plan before it renews, you'll be able to get it refunded as long as you contact Wix customer services within 14 days. But
if you forget to cancel your domain renewal, app subscription, Google Workspace plan, or add-on subscription, you're out of luck.
I recommend turning auto-renew off on all of these subscriptions that aren't covered by the money-back guarantee
to get full control over how much you spend on your Wix website.
Wix Plan Prices Vary by Location – Here's How to Get the Best Deal
Here's a pro tip to help you get the absolute most out of Wix for the absolute lowest cost:
Wix pricing options are different based on your geographic location
. For example, the VIP plan costs $39 per month in the United States, but only ¥2,500 in Japan and €24.50 in the EU. Both of those prices are more than $10 cheaper than the US price. Here's a closer look at how the VIP plan is priced across different countries and regions.
| | | |
| --- | --- | --- |
| Region | VIP Plan | Price in USD |
| United States | $45.00 USD | $45.00 |
| Canada | $44.00 CAD | $33.75 |
| United Kingdom | £21.00 | $25.00 |
| Singapore | $26.00 USD | $26.00 |
| Japan | ¥2,700.00 | $19.50 |
| Australia | $39.00 AUD | $26.50 |
| South America | $15.00 USD | $15.00 |
| Mexico | 300 MXN | $14.50 |
| India | ₹325 | $4.00 |
| Europe | €29.00 | $29.25 |
Luckily, you don't have to move halfway around the world to take advantage of these price differences.
By using a VPN, you can change your current location and purchase your plan from a different country.
This is a great trick, but there is one catch.
Some countries not only have different prices, but also different Wix packages
.
In the UK, for example,
there's also a cheaper Connect Domain plan that costs £4/month, or just under $5 USD.
Wix Price Plans – A First Look
Okay, with those tips out of the way, let's get to the
big
question: How much does Wix cost? When it comes to the real cost of Wix, there's
a lot
to figure out. *
As previously mentioned, Wix plans and pricing vary from country to country. For this comparison, I'm going to focus on the prices offered to US customers.
There aren't just one or two plans to choose from. Instead,
there are nine Wix pricing plans, ranging from $16 to $500+ per month
. They're divided into two categories, called Website and Business & eCommerce. The category name "Website" is a bit confusing, too, since
all
Wix plans include a website. To avoid confusion, I'll refer to the Website category as "General Website." It's also important to know that
you certainly can create a business site with a General Website plan; you just won't be able to sell products from the site
. It's also good to mention that if you'd like to start selling from your site at a later stage, you can always add a store page and upgrade to one of the e-commerce plans. If you're already finding Wix's pricing setup complicated, you're not alone! To clear up the confusion and make sure you get the right features at the right price,
I'm going to break down everything you need to know about Wix pricing, such as:
What's included in each plan (and what's not)
The biggest pros and cons of each plan
Who should – and shouldn't – use each plan
Here's the basic pricing breakdown Wix will show you: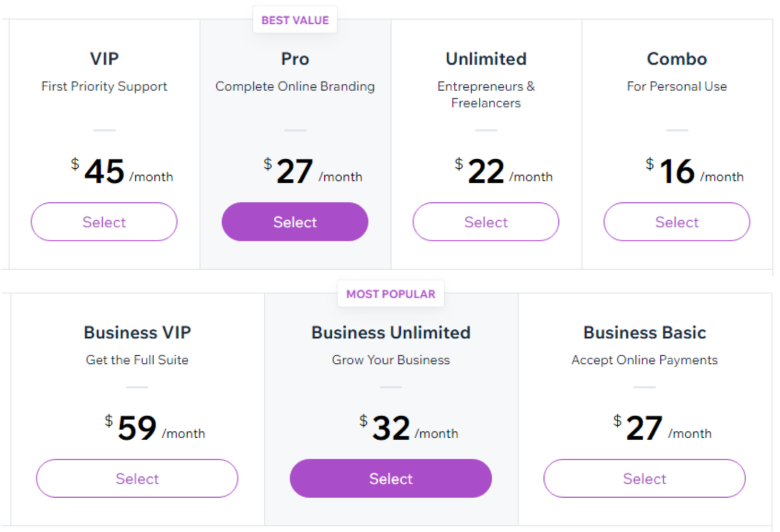 Which Pricing Plan Is Right for You?
First of all, which category is right for you? Well, this decision is an easy one:
If you just need a website without an online store, then Wix's General Website category is for you.
If you plan to sell products online, you'll need a Business & eCommerce plan.

Jump down to see Wix's e-commerce plans.
Wix General Website plans work great for personal websites, basic business sites, blogs, and online portfolios. Here's a quick look at the five plans you'll have to choose from.
Wix General Website Plans at a Glance
Free
Combo
Unlimited
Pro
VIP
Monthly cost (paid monthly)
$0
$23
$29
$34
$49
Monthly cost (paid annually)
$0
$16
$22
$27
$45
Monthly cost (paid every 2 years)
$0
$13
$17
$22
$37
Monthly cost (paid every 3 years)
$0
$11
$15
$18
$32
The features below are always included, regardless of your subscription term.
Bandwidth
500MB
2GB
Unlimited
Unlimited
Unlimited
Storage
500MB
3GB
10GB
20GB
35GB
Wix branding ads removed
✗
✔
✔
✔
✔
HD video upload
0 minutes (but you can always embed videos for free)
30 minutes
60 minutes
120 minutes
300 minutes
Email marketing
5,000 individual emails per month, at a max of three campaigns
Custom domain
✗
✔
✔
✔
✔
SSL encryption (HTTPS)
✔
✔
✔
✔
✔
14-day money-back guarantee

✘

✔
✔
✔
✔
VIP customer support
✗
✗
✗
✗
✔
The features below are only included if you purchase an annual, biennial, or triennial subscription. They are not included if you pay monthly.
Free domain
✗
Free for 1 year
Free for 1 year
Free for 1 year
Free for 1 year
Ad Vouchers (for Bing, Google, and Local Listings)
✗
✗
$700
$700
$700
Site Booster App
✗
✗
✔
✔
✔
Visitor Analytics App
✗
✗
✔
✔
✔
Events Calendar App
✗
✗
✗
✔
✔
Free Logo with Wix Logo Maker
✗
✗
✗
✔
✔
Let's take a deep dive and see all the features each plan offers:
Price:

$

0
With the free plan, you'll be able to use any of Wix's beautiful templates and its drag-and-drop website builder.
You'll get enough storage and bandwidth (500MB each) to create a solid foundation for your site.
However, your website will display Wix branding at the top, and you won't be able to create or connect a custom domain.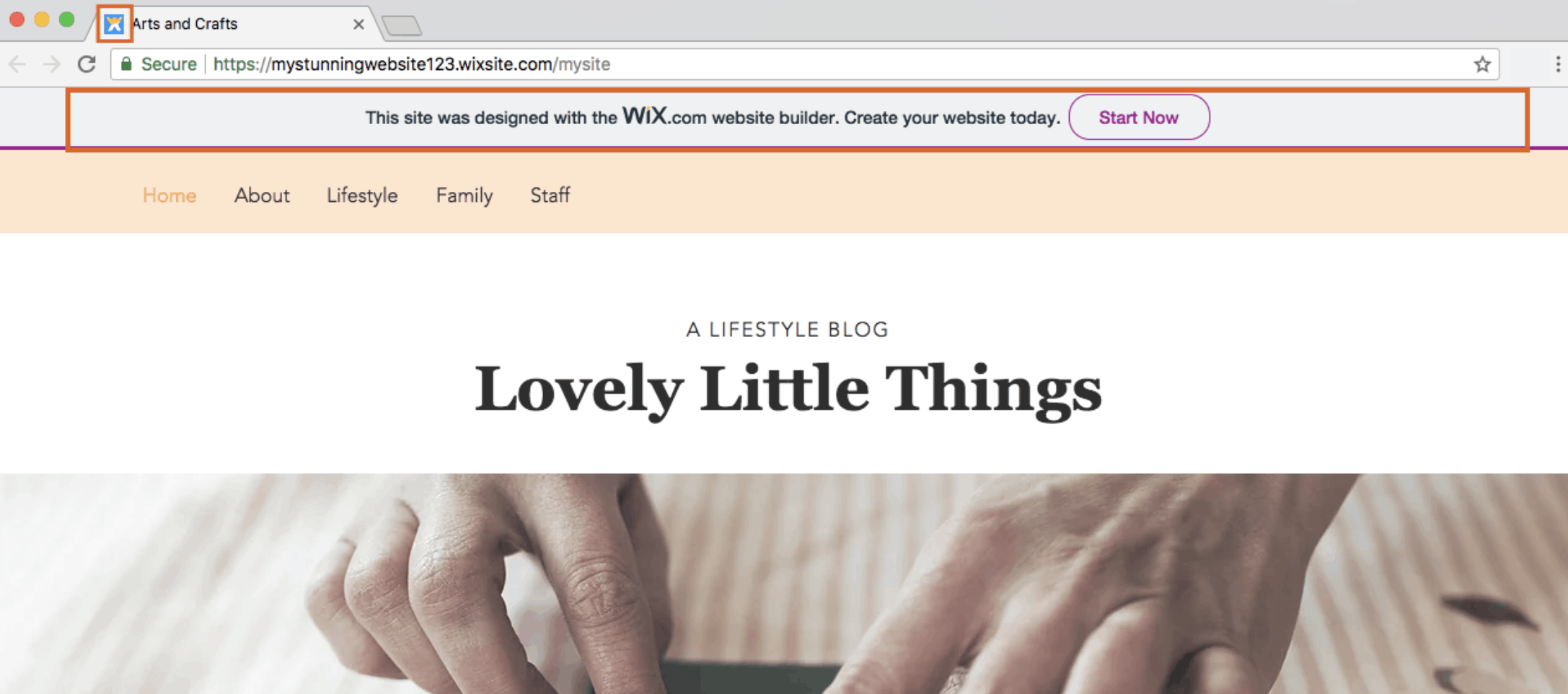 One surprisingly great feature is that
even as a free user you can use Wix Email Marketing to send up to 5,000 emails per month across a maximum of three campaigns
. This app makes it super-easy to send out newsletters, updates, or coupons to your subscribers. You can use Wix Email Marketing for free with any plan. If you need to send more than 5,000 emails per month, though, you'll have to sign up for one of two email marketing apps by Wix: Ascend or ShoutOut. (Ascend is a separate monthly subscription that offers focused business solutions like chat automation or lead capture forms. ShoutOut is a simpler app that focuses purely on email marketing.)
Is Wix Free right for you? Unless you love the idea of Wix branding under a URL that includes "mywixsite.com," you'll want to upgrade to a paid plan. But it's certainly fine to start with Wix's free plan. You can try out the builder and figure out exactly which features your site needs, and then step up to the best paid plan for you.
Price:

$

16.00

per month (billed annually)
Wix's cheapest paid plan,
Combo, gives you the bare minimum for a high-quality starter website
. Your site won't display Wix branding and you'll get the ability to use your own domain name. Both of these changes will instantly make your site look more trustworthy and professional. You'll also get upgraded features like:
2GB bandwidth
3GB storage
Free domain (for one year)
30 minutes of HD video upload
Is Combo right for you? The ad-free display and custom domain are must-haves for a professional-looking site. Unless your website is for personal use only, upgrading from Free to Combo is worth it for these features alone. The bandwidth and storage are adequate for a small project, but you'll run into trouble if you upload lots of media or get more site traffic than you expect.
If you feel limited by this plan's relatively low 2GB of storage,
you might like Zyro's Website plan.
For
a little less than Wix Combo,
Zyro Website also gives you an ad-free website and custom domain, along with:
Unlimited storage –

complete freedom to grow your website

Unlimited bandwidth –

 no slowing down, no matter how many visitors you get
Your site will have more room to grow, with space for far more photos, videos, and file downloads – and the ability to offer these goodies to far more website visitors without any glitches.
Price:

$

22.00

per month (billed annually)
A major step up from Combo, the
Wix Unlimited plan gives you over 3x the storage (10GB), along with unlimited bandwidth to accommodate high traffic.
You can also upload up to 60 minutes of HD video, which is great for explainer videos, animations, or other professional marketing pieces. Unlimited is the cheapest Wix plan that includes the very useful Wix Visitor Analytics and Site Booster, shown below. However, you'll only get these tools if you subscribe annually.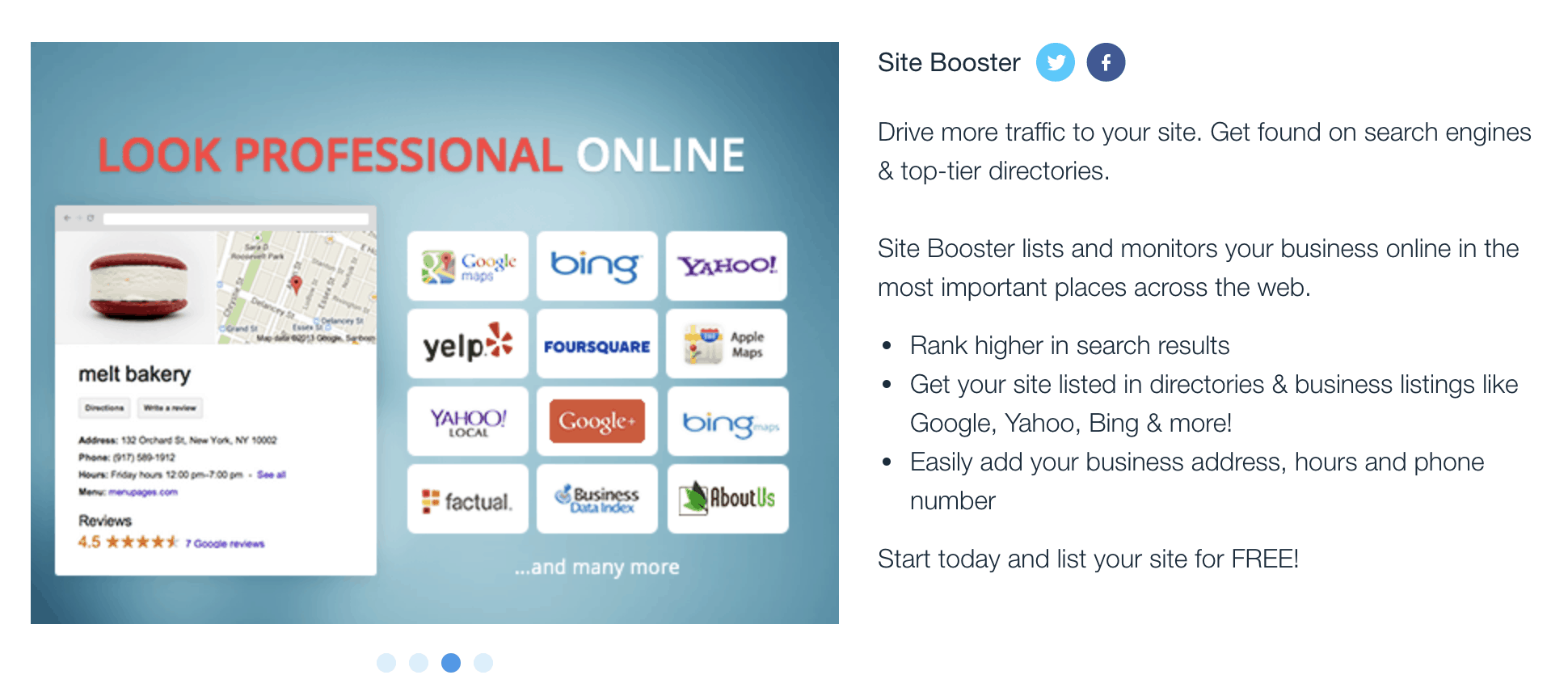 With an annual subscription, you'll also get $700 in vouchers for ads
on Google, Bing, and local listings
to help drive more traffic to your site. So the big takeaway here is that subscribing to Wix Unlimited on a monthly basis is really not an option that makes sense – if you're going in, go in for a year at least.
Is Unlimited right for you? For a pretty small increase in monthly cost (especially if you pay annually), upgrading from Wix Combo to Unlimited is worth it for most businesses, entrepreneurs, and freelancers. You'll get more storage space to grow your website, along with ad vouchers and apps to help boost site traffic.
Price:

$

45.00

per month (billed annually)
Compared to the Unlimited plan, Wix Pro gives you
twice the storage (20GB) and twice the video upload (120 minutes)
. Even if you run a media-heavy website like a photography/videography portfolio, you'll be covered for quite a while. Assuming you subscribe at least annually, the Pro plan also
comes with Site Booster and Visitor Analytics for free for one year. You'll also get:
A year of Event Calendars for free: Sync external calendars to display upcoming events on your site.
Wix Logo Maker: Take advantage of artificial intelligence (AI) technology and a simple drag-and-drop editor to generate and personalize a logo for your business. (Check out our expert Wix Logo Maker review for a deeper look.)
Is Wix Pro right for you?
The major benefits of the Pro plan are the extra storage space and the free logo. It's a handy option if you have a lot of media or happen to need a logo, but it's not an amazing upgrade. And since you can always get a logo somewhere else, I'd think twice before buying this plan just for the logo. If you do need a logo but you don't need the extra storage space, I recommend you
check out Fiverr
. You can work with a professional designer to get a custom logo for a one-time payment as low as $5 –
much
cheaper than the recurring cost of the Wix Pro plan.
Price: $39 per month (billed annually)
The final option in Wix's General Website category, the VIP plan
offers only a few extras for almost double the price.
You'll get priority customer support,
meaning Wix will prioritize your phone calls (from Monday to Thursday, 6AM to 5PM US Central Time) as well as your online support tickets.
Sure, you won't have to wait for help, but bear in mind you still can't sell products on your Wix store with this plan.
This plan offers the most storage (100GB) and video upload (300 minutes) of any general website plan.
But is it worth the extra price? Honestly, not really.
The Business Unlimited plan is significantly cheaper, has the same amount of storage, and allows you to set up an e-commerce store. Even if you're not trying to make money from your site, Business Unlimited is a better choice if you need the storage.
Is VIP right for you? At nearly twice the price(!) of Pro, the VIP plan should offer a lot more than it does. If uptime is critical to your business and you need website problems resolved urgently, then this higher cost might be worth it. Otherwise, you'll get the exact same features with the cheaper Pro plan.
That's it for the General Website plans. If you want to sell products online through Wix, you'll need to investigate the next category: Business & eCommerce. Let's take a look.
Which Wix E-Commerce Plan Can Give You the Highest Profits for the Lowest Price?
With four options available,
Wix e-commerce pricing plans allow you to accept online payments and grow your online store.
Choosing the right plan can make a
huge
difference in terms of both revenue and convenience, so don't miss the detailed explanations I've included below this table.
Wix Business & eCommerce Plans at a Glance
Business Basic
Business Unlimited
Business VIP
Enterprise
Monthly cost (paid monthly)
$34
$38
$64
$500+
Monthly cost (paid annually)
$27
$32
$59
Monthly cost (paid every 2 years)
$22
$25
$45
Monthly cost (paid every 3 years)
$19
$23
$41
The features below are always included, regardless of your subscription term.
Accept online payments
✔
✔
✔
✔
E-commerce products
Unlimited
Unlimited
Unlimited
Unlimited
Wix sales commission
0%

(2.5% on tickets)

Transaction fees (PayPal, Stripe, or Wix Payments)
2.9% + $0.30 USD (for US transactions; fees vary by country or vendor)
Bandwidth
Unlimited
Unlimited
Unlimited
Unlimited
Storage
20GB
35GB
50GB

Variable

HD video upload
5 hours
10 hours
Unlimited
Unlimited
Premium business apps (Wix Stores, Wix Booking, etc.)
✔
✔
✔
✔
Email Marketing
5,000 individual emails per month, at a max of three campaigns
Google analytics
✔
✔
✔
✔
SSL encryption (HTTPS)
✔
✔
✔
✔
14-day money-back guarantee
✔
✔
✔
✔
VIP customer support
✗
✗
✔

✔

24/7 support via private number
The features below are only included if you purchase an annual, biennial, or triennial subscription. They are not included if you pay monthly.
Free domain
Free for 1 year
Free for 1 year
Free for 1 year
Free for 1 year
Ad Vouchers (for Bing, Google, and Local Listings)
$700
$700
$700
$700
Site Booster App

✘

✔
✔
✔
Visitor Analytics App

✘

✔
✔
✔
Free Logo with Wix Logo Maker
✗
✔
✔
✔
Wix Business & eCommerce Plans: What You'll Get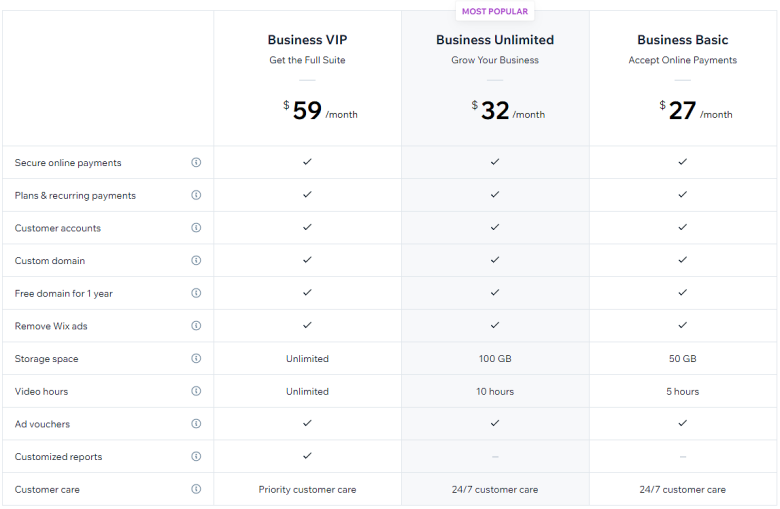 Price: $27 per month (billed annually)
If you're just starting out, the Business Basic plan gives you everything you need to set up a successful e-commerce store:
20 GB of storage
,
unlimited bandwidth, 5 hours of video upload, and online payments with 0% sales commission
. With every Business & eCommerce plan, you also get:
Custom domain (free for the first year)
No Wix branding
$700 in ad vouchers for Google, Bing, and local listings
Google Analytics
Another hidden bonus?
You'll get access to the full capabilities of Wix's premium business apps
. These powerful apps include:
Wix Stores – add an unlimited number of products, track orders, manage inventory, and integrate POS systems through Square
Wix Bookings – accept bookings and send email reminders
Wix Restaurants – accept table reservations and take food orders online
Wix Hotels – accept guest reservations and set special prices
While it is technically possible to add these apps to any Wix site for free, only business subscribers have access to all the features they offer. This includes the capability to accept online payments.

One of the best features of the General Website plans carries over here, too:
Business plan users can use Wix Email Marketing for free,
which allows you to send up to 5,000 individual emails per month (limited to three campaigns). However,
having more than three campaigns per month or sending more than 5,000 messages requires signing up for a separate subscription to Ascend by Wix.
Ascend bills itself as a one-stop business solution to automate email marketing, SEO, live chat, lead capture, social post campaigns, and more.
You can save a great deal of time with these automations, but they may not be necessary if your business is small
or does not yet have a very active customer base.
Is Business Basic right for you? Wix Business Basic works well for new web stores, established but relatively small online shops, or even brick-and-mortar local businesses. Commission-free sales and access to premium business apps can bring revenue increases that make the cost of the plan more than worth it.
While I love the functionality of Wix's business apps, this plan lacks a few features that other platforms offer at comparable prices. For instance,
Squarespace's Basic Commerce plan
 gives you:
Unlimited storage (compared to Wix's 20GB)
One free G Suite email account for a year (compared to Wix's paid G Suite accounts)
Mobile-responsive professionally designed templates
Product catalog integration to sell products directly from Instagram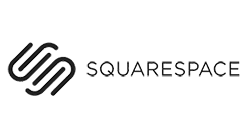 Get $21.00 off your Squarespace plan today!
Don't miss out on this great deal!
Your Squarespace with your first % on 31/05/2023!
70 users used this coupon!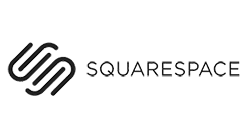 Squarespace $21off
Copy and paste this code at Squarespace
Price: $32 per month (billed annually)
The Wix Business Unlimited plan gives you everything in the Business Basic plan, with twice the video upload (10 hours) and 15 GB more storage (35 GB in total).
If you subscribe annually, you'll also be able to use Wix Logo Maker to create a new business logo.
Is Business Unlimited right for you?
The extra storage is useful if you have a particularly large number of products, if you upload a lot of high-resolution images or videos, or if you offer a lot of file downloads (for instance, if you sell a lot of different digital products). If you're just starting your e-commerce shop, you may not need this much storage. Also, while the logo is a nice freebie, I wouldn't say it's an outstanding benefit. You might be happier going with a cheaper plan and getting your logo on a site like
Fiverr
.
At this price point, I'd like to see a plan that delivers everything that most small business owners need. I'm sorry to say that isn't quite true of Business Unlimited. For example,
you might be surprised to learn that the Wix Stores app doesn't allow you to collect or display customer reviews
– at least, not in a seamless way. There are workarounds suggested by Wix support, but they're rather complicated. You either need to add code through
Wix Velo
or use plain comment boxes that don't really look like real reviews. If your business is large enough to need the 35GB of storage offered on the Business Unlimited plan, it's certainly large enough to benefit from customer reviews – which build trust with customers and generate sales. For a similar price,
BigCommerce's Standard plan does allow you to collect customer reviews
. You'll also get unlimited storage and several more profit-focused features like an Amazon integration and real-time shipping quotes.
Price: $59 per month (billed annually)
Along with 15GB of extra storage,
the main benefit of the Business VIP plan is priority customer support
. Agents will respond to your online tickets first and prioritize your phone calls (from Monday to Thursday, 6AM to 5PM US Central Time). Note that you can't call Wix directly but can instead request a callback.
Is Business VIP right for you? This plan comes with a steep price jump of around $20 per month, so you'll have to decide whether priority support is really worth the higher cost. If the uptime of your site is crucial in your industry, then you might appreciate the extra safety net of VIP support. Otherwise, unless you're in the rare situation of needing more than 35GB but less than 50GB of storage, there's no reason to upgrade from Business Unlimited.
Price: $500 per month (billed annually)
As you might expect, the Enterprise plan is geared toward large-scale businesses that need full-service website support.
This plan offers advanced solutions for website security, infrastructure, and support:
Support from Wix's design, code, marketing, and SEO teams
Advanced analytics dashboard
Project mapping and performance reviews
Yearly security audits
24/7 support via a private VIP number
Is Enterprise right for you? This is the most advanced Wix web services plan by far, and the price shows it. To be honest, most e-commerce businesses large enough to need (and afford) these services would be better off looking for an enterprise-focused, complete digital solutions company. But if you happen to have a huge budget and need a new website partner, Wix Enterprise might be worth adding to your list of options.
Recommended Alternatives to Wix Plans
Wix is an awesome website builder, but it may not deliver the features you need for a price that's reasonable for you.
This is especially true when it comes to more advanced e-commerce services. Before committing, it's worth checking whether another platform offers a better plan for you at a lower price.
| | | |
| --- | --- | --- |
| Considering this Wix plan? | Then consider this alternative for a similar price | Why? |
| Wix General Plans | | |
| Free | WordPress.com Free | 6x storage (3GB total) |
| Combo | Zyro Website | Unlimited storage and bandwidth |
| Unlimited | Squarespace Business | Third-party extensions and Google Workspace email included at no extra cost |
| Pro | WordPress.com Business | 10x storage, robust plugins, and free consultation with WordPress.com staff |
| VIP | Zyro Advanced Store | Unlimited storage and bandwidth, plus e-commerce capabilities |
| Wix E-Commerce Plans |   | |
| Business Basic | Shopify Basic | Unlimited storage and added support for POS systems |
| Business Unlimited | BigCommerce Standard | Unlimited storage, customer reviews, and real-time shipping quotes |
| Business VIP | Squarespace Advanced Commerce | Unlimited storage and 24/7 customer support options |
| Enterprise | BigCommerce Enterprise | Unlimited storage, custom product tags and filters, and more advanced e-commerce features |
So, How Much Does Wix REALLY Cost?
The total cost of your Wix website probably won't be cheap, but most of the plans do provide reasonable value for the price.
Just be sure to consider the additional and hidden costs you might have to pay beyond the subscription price
. And keep all the tips I've given you here in mind to save as much money as you can. My personal recommendation is that besides Wix, you also check out Squarespace.
Squarespace's e-commerce plans are slightly cheaper than the comparable Wix plans
, but they offer unlimited storage, a free email address for the first year, and other add-ons to stretch your total value. (And the personal plan is cheaper than all of Wix's four comparable options.)
Squarespace has a free 14-day trial
, so it's easy to try out before you get started on Wix. If you do end up going with Wix but you want a truly professional-looking site,
head to Fiverr and hire a web designer
who specializes in Wix websites. You can find a pro that will design your initial set up for the price of a business lunch, and then do only the fine-tuning yourself.
FAQ
What is the best value for money Wix plan?
The best-valued plan really depends on what kind of website you're looking to build. For a website without an online store, the Unlimited Plan is a great choice.It's not the cheapest plan, but for a few dollars more than the Combo plan, you'll get 10GB of storage instead of 3GB.  If you plan on launching an e-commerce site, then Wix's Business Basic Plan is good value for the cost. Since the Basic Plan already comes with 20GB, the more expensive plans are really only worth it if you need more storage. You'll also be able to accept online payments, connect Google Analytics, and remove ads with any of Wix's business plans.
Which website builder is better than Wix?
Wix might be one of our top 10 website builders in 2023, but its hidden costs mean that it's not always the best choice.

If you're looking for an e-commerce website, Squarespace's Business plan comes with the basic trimmings for an online store at a lower price than Wix's Business Basic Plan.

Another option is Zyro. This website builder isn't necessarily better than Wix, but it's definitely easier and comes at a fraction of the cost.

Though not as beginner-friendly, WordPress.com is a better overall website builder with tons of customization options, more storage space, and more plugin options.
Is Wix really free?
Wix does have a free forever plan. But, you'll be sacrificing a lot of features like a custom domain name, a decent amount of bandwidth and storage, and your website will show Wix branding.

While this is a good deal if you're just starting out, these limitations aren't ideal for professional websites. You'll eventually need to upgrade to a premium plan just to get a website that functions the way you want.
What are the disadvantages of Wix?
If you like having full control over your website, domain name, and hosting, Wix might not be the right solution for you. That's because you won't be able to migrate your website away from Wix and, if you have any performance issues, you're stuck using Wix's servers. If this is a dealbreaker for you, check out our guide to setting up a self-hosted website.