To truly understand transaction fees, you should also know which e-commerce platforms charge them and how they're calculated.
It's critical that you learn about this uncomfortable reality of selling online, because transaction fees have a direct impact on your sales income and, by extension, your entire business.
So, What Are Transaction Fees?
In this world, nothing is free. Even the simple act of sending or receiving money and initiating a transaction can cost you, and it often does.
For a payment processor, the effort of facilitating the transactions people make using their service (and existing in the first place), means that they more often than not charge a transaction fee.
Even our banks still sometimes levy a fee when we send or receive money online, use our credit or debit card, or even when we withdraw or deposit money. For example, PayPal, which is the world's largest electronic payment processor, charges a fee of 2.9% plus $0.30 per transaction. This is largely how PayPal makes money for providing its service, which allows the platform to continue doing so. The same goes for platforms where people buy and sell goods. Even huge online marketplaces such as eBay and Amazon charge anywhere from 0% to 25% per sale made using their store.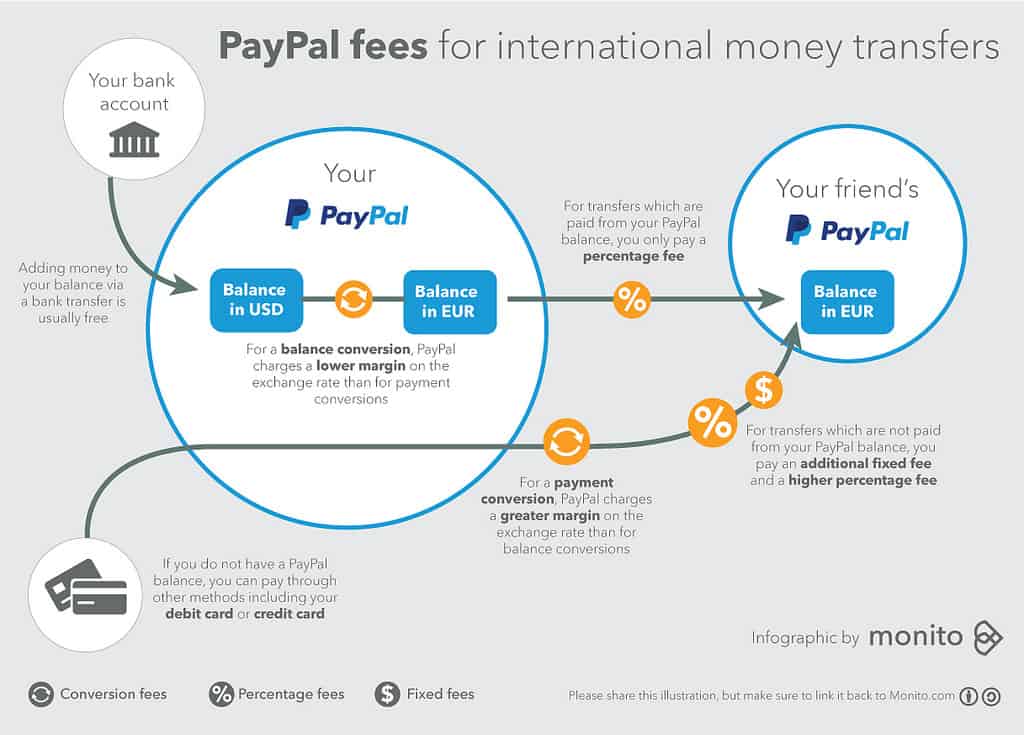 Similarly,
some website builders also charge a transaction fee whenever you make a sale on their platform
. They could have a number of reasons for doing this, but mostly it's because there's always effort involved when processing payments.
Online stores take up more traffic, bandwidth, and resources than other types of hosting, so it's only fair that they get a cut of the earnings.
Plus, having to integrate with other payment gateways and making it possible to sell on the platform in the first place inherently come with extra layers of complexity.
What Does the E-Commerce Transaction Fee Landscape Look Like?
Now that you know what they are, you might be so worried about having to pay them that you're ready to dismiss any platform that charges transaction fees out of hand in favor of one that doesn't. However, keep in mind that there are good reasons that some website builders charge transaction fees:
Selling isn't their priority. Hosting for online stores is considerably more difficult than hosting for normal websites. This is why many website builders that don't focus solely on e-commerce are most likely to charge transaction fees to make providing this functionality worth it for them in the first place.
They provide a comprehensive service. Some e-commerce-specific platforms are simply so good and offer such unique features that they can feel justified charging a transaction fee for anyone who wants to take advantage of their platform for huge profits.
Mixed-Transaction-Fee E-Commerce Platforms
Probably the most popular, and arguably the best, e-commerce platform that charges transaction fees is Shopify. Shopify charges a 2%, 1%, or 0.5% transaction fee on every sale based on which plan you go with.
Although these small percentages don't seem like they have a big effect, online sellers often work on tight margins, with a lot of their money going to sourcing products, marketing on other channels, paying for their hosting, shipping charges, etc.
Some even employ other staff or website-maintenance teams. Once you see what this money could be spent on, you'd much rather have it in your pocket. This fee is waived if you make use of the platform's own in-house Shopify Payments as your payment processor. Also, its enterprise plan, Shopify Plus+, is also
transaction-fee free
. You can read more about why this vendor is one of the most comprehensive e-commerce platforms in our
Shopify expert review
. Among the other non-e-commerce-focused platforms, it's a bit more of a mixed bag. For example, Squarespace charges a
3% transaction fee for their Business plan, but none for any of their Online Store plans
. Weebly follows a similar model, where you don't pay any transaction fees on the two top plans for Online Stores and the top plan for Websites. Check out our expert reviews of
Squarespace here
, and
Weebly here
.
Zero-Transaction-Fee E-Commerce Platforms
In big news, Volusion recently scrapped its transaction fees in favor of a zero-fee approach. This move will apply to all current and future customers, which is great news for sellers and their bottom lines.
To learn more about what this platform offers, check out our
Volusion expert review
. BigCommerce is another popular builder when it comes to e-commerce features, and like Volusion, it charges no transaction fees. You can find out more about BigCommerce's features in our
review here
. Last, Wix and WordPress.com don't charge any transaction fees, but e-commerce is available only with Wix's eCommerce or VIP plans, and with WordPress.com's Premium and Business plans. If you're considering either builder, you can read our expert reviews of
Wix here
, or
WordPress here
. Zero transaction fees are a great thing, but you should keep in mind that
a zero-transaction-fee platform doesn't necessarily mean you don't have to pay gateway transaction fees
, such as PayPal. However, you might be offered specially negotiated rates.
How are Transaction Fees Calculated?
How these fees are determined can vary and change from platform to platform. However,
most follow a standard algorithm like the one used by Shopify.
Shopify publicly shows on one of its help webpages that transaction fees are calculated as follows:

As you can see, the transaction fee will be based on the total cost of the sale after discounts, and includes tax and shipping charges. The rate depends on your pricing plan.
For example, if you have a $200 item that's on promotion with a 20% discount ($40), and if your tax is 10% ($20) and your shipping charges are $5, then the transaction fee based off of a Basic Shopify plan (2% rate) is: [(200 – 40) + 20 + 5] x 0.02 =185 x 0.02 = $3.70
This might not seem like much, but once you start selling tens (or even hundreds) of thousands of dollars worth of goods, it can quickly add up.
The way transaction fees are billed can also differ from platform to platform.
For example, Shopify bills you in one go for your total transaction fees on your sales for the last 30-days. Others might bill each sale separately. However, the premise (and total cost) should be the same. You should note that you might still have to pay a payment gateway-specific transaction fee on top of, or regardless of, your platform's transaction fees.
Are There Other Transaction Fees You Should Be Aware Of?
As you might've picked up, no one wants to process transactions for free, and when you buy or sell online, your money may go through various processors in a single transaction. For example, in a simple transaction on your website, all of these participants could be involved:
The buyer's bank
The buyer's credit/debit card issuing bank (MasterCard, Visa, etc.)
The payment gateway (e.g., PayPal, Stripe, etc.)
The online store platform (e.g., Shopify, BigCommerce, etc.)
The seller's payment processor (e.g., PayPal, Stripe, etc.)
The seller's bank and/or credit/debit card issuing bank or merchant account
Each one of these might charge their own transaction fees according to their own rates. If you own a physical store with payment terminals, they might have their own issuers charging their own fees as well. Here's an example graphic: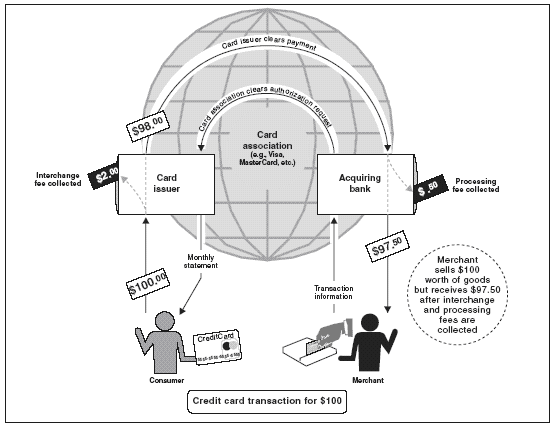 Because of how many people might be involved and the fact that it's a highly competitive industry where things change all the time, it might seem like there's no logic to what fees you're charged. However, if you do some digging and follow the money trail, it should all come together in the end.
When it Comes to Transaction Fees, You Have a Choice
Whatever else an e-commerce platform offers, there's no denying that those with zero transaction fees have a massive advantage in the eyes of consumers than those that don't.
There seems to be a shift at the moment that favors less (or zero) transaction fees for the foreseeable future, which is undeniably good news for all current and prospective online entrepreneurs.
However, if you want some e-commerce capabilities on a platform that's not necessarily made for it, or if you want the most advanced features from a premium service, then transaction fees are a necessary evil that you might have to accept to get the experience you want.
It will be up to you to decide whether the platform is still worth it despite the fees. What I can say is that you should always do your research and figure out how transaction fees are calculated, how they affect your selling price, and how you're billed for them.
Staying on top of your platform's transaction fee policy will help you make the right decisions for your online store.
And, if you're tight on a budget, you could always look at some of the
free e-commerce website builders out there already
.
Pro Tip.
If you want complete control over the fees you pay on each transaction, check out our list of the
best credit card processing companies in 2023
. You'll have the chance to negotiate fees directly with the processing company, and you'll be able to easily integrate its shopping cart into any type of website.
---
Sources
 PayPal fees
: https://www.flickr.com/photos/money-transfers/31848769313
Credit card transaction
: https://commons.wikimedia.org/wiki/File:Gao-report-on-interchange.gif