What's this witchcraft and sorcery we see, Squarespace and Shopify working in harmony? Surely not. Well guys and girls all using Squarespace for your eCommerce needs, you will no longer need to use Stripe as your payment processor, Shopify is now a viable option. The objective for today's post is to show you how you can setup a Squarespace eCommerce store using the Shopify widget, and believe it or not it's surprisingly easy to do. So without any further-ado let's find out how Shopify can power your online store.
Embedding Your Products
What you will firstly need to do is sign up for a Shopify account, one you have access you will be able to take a look at the widgets that Shopify currently offer. One of those widgets is the 'Embed a Shop' widget which will allow you to embed a Shopify store into your Squarespace eCommerce system. Now, the difference with Shopify and Squarespace is the fact that Shopify offer a jaw-dropping 70 different payment gateways, so that is the kind of powerhouse you will be tapping into with embedding products from Shopify into Squarespace. After all, not everyone has access to Stripe, and perhaps those that do would like to see what other options are available to them.
How Can I Embed My Store?
This is the simple part, you will need to visit the Shopify app store, find the Shopify widget that's free to use.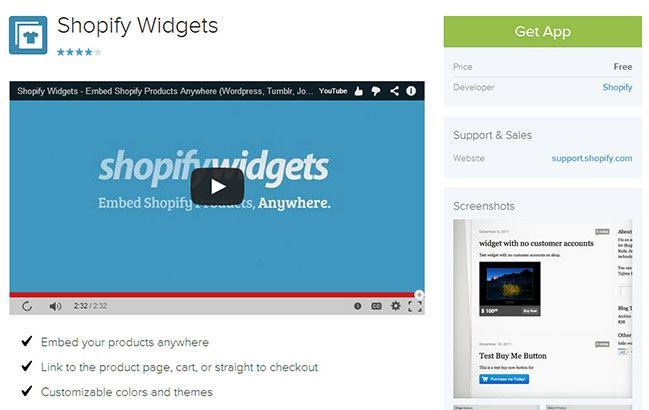 The biggest step is that you will need to set all of your products and services up in Shopify, so make sure you get all images, prices, descriptions and other important data correct. Once this step has been completed you finally get to select the payment processing system you want to use, and remember there are 70 to choose from! Embedding the store is truly straightforward. Just copy a few lines of code provided to you and paste them into your Squarespace account through the code injection tool. This simple action will finalize the process, granting you an improved management system for your products.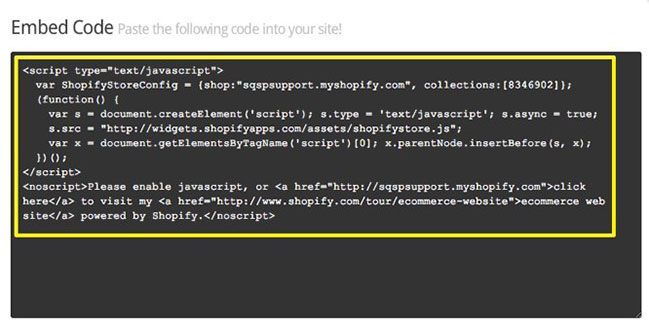 If you ever get stuck in embedding your shop, both Shopify and Squarespace are on hand to help you at this stage. You can open up a ticket on either platforms.
Summary
Most people may be happy with Stripe, but Stripe isn't available in every country so powering your Squarespace site with a payment gateway isn't possible unless you decide to bring in Shopify to help you out. Remember that these are two separate companies and Shopify isn't core to Squarespace. If you are already using Shopify then you have done most of the hardwork and all you need to do then is grab the embed code and away you go. Happy selling!