From a business standpoint, the landscape has changed significantly in the past few years. The transition from an employee-driven workplace to one that is powered by freelancers is happening all over the world. There are no longer limits when it comes to hiring, allowing you the luxury of choice and specificity.
Effectively managing a team is something that every business owner needs to know. In that regard, managing a remote freelance team is not quite the same. This requires a slightly different mindset as the workforce is not in plain sight anymore but scattered across physical locations and, very likely, time zones.
Follow these steps to make managing your remote team as seamless a process as possible:
#1. Have the Right Management Tools in Place
Before I delve into the finer points, let's start with the practical issues. Any number of freelancers, large or small, requires the proper setup to ensure that the entire management process is as streamline as possible. After all, technology is what makes remote working possible, so it only makes sense to use it to your advantage. As work becomes less constrained by location, more and more companies are developing software that makes managing freelancers as simple as managing on-site workers, if not more so.
Some of the best freelance websites offer built-in features to help you manage and communicate with your team (for more information, check out our reviews of Upwork  and Fiverr). However, many companies find that these platforms are not enough and don't necessarily cover all of the freelancers on your roster. And, while useful to a degree, emails and chats can often be misunderstood, overlooked, or otherwise fall short of describing more complex tasks.
It will serve you well to explore productivity apps, like Asana (my personal favorite) or Trello, which are designed to make working together easier. With these online collaboration and time tracking tools, you can keep your work organized by connecting with team members on each specific project, set deadlines and guidelines, share relevant files, create to-do lists, and more. Basically, everything you need to better manage your team and understand how they are performing.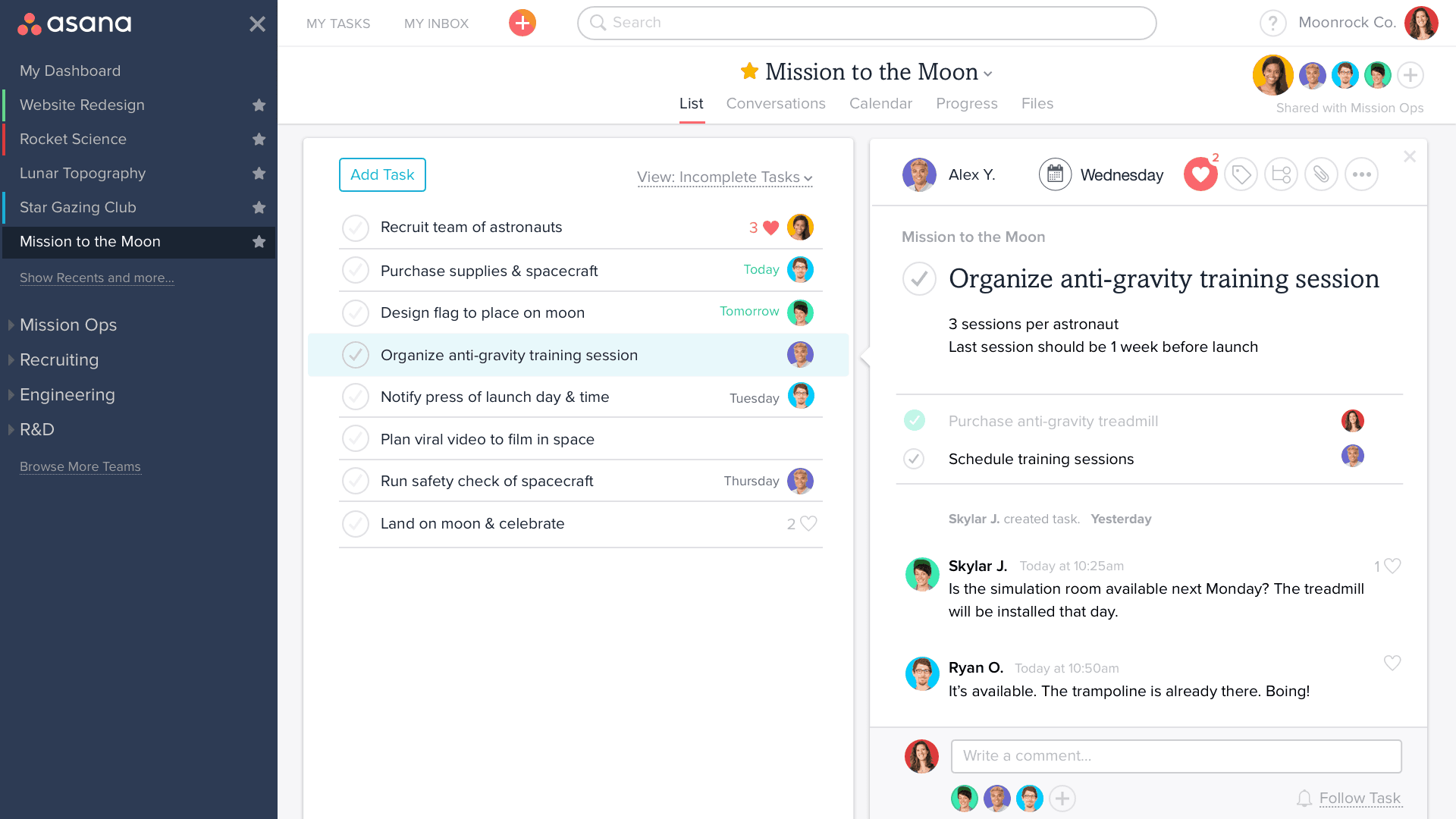 #2. Define Your Communication Expectations
Since you are deprived of a quick chat on a lunch break, you need to find an effective way to facilitate two-way communication, as needed, which is an essential part of any business.
As your freelancers are likely to be located in a variety of locations, and will often keep different working hours, it would behoove you to set some parameters at the beginning of your professional relationship. For example, consider the following:
Are there particular windows of time that you need or expect them to be available? E.g., team meetings, presentations, etc.
Are they expected to respond to emails or requests within a certain time frame?
What forms of communication are they expected to use? E.g., phone, email, text, etc.
How often do you need or expect them to check in with you?
What is the best way for them to get in touch with you in the case of an urgent request or issue, and vice versa?
If you have a project with a tight turnaround, or you prefer to have frequent, ongoing communication with your remote team, then it may be a good idea for you to narrow your freelance search to individuals who are in your same time zone, or who can otherwise commit to a particular work schedule. If you are more flexible, then you'll have a wider freelancer base to choose from. By being clear about your expectations from the beginning, you'll have an easier working relationship based on transparency and mutual respect.
#3. Provide Constant Feedback for a Lasting Relationship
Freelancers are employees just like anyone else and they need feedback to know you approve and appreciate their work. It can be far too easy to get demotivated and lose focus—particularly when physically removed from one another—so make sure you take your time to articulate your message. If they are nailing their project, let them know; if they are underperforming or a little off their game, be crystal-clear about your expectations. Provide suggestions and remarks in a constructive way for maximum impact and at every stage so your team can get a better understanding of your demands and how you work.
A clear and ongoing stream of feedback is critical if you want your remote freelance team to feel valued and stick around for a long time, especially because most freelancers need some time to get the hang of your way of doing things—the same as on-site employees. The longer the relationship, the more fruitful it'll be as timely and constructive feedback increases productivity along the way.
Look at it this way: a committed, happy team means you don't have to constantly go through the process of crafting ads to hire freelancers and sort through job applications. More importantly, it maintains consistency and begets a strong overall work environment.
#4. Apply an NDA Where It Makes Sense
An NDA (non-disclosure agreement) is not something that's always thought of when it comes to working with freelancers. Yet, that doesn't mean it's not equally important for the protection of your business. By nature, some projects are more sensitive than others, and leaking information can be seriously damaging.
As freelancers are typically not under your direct supervision or employment, NDAs offer an effective way to address the potential problem of broken rules, and include guidelines surrounding enforcement and any other requirements of the freelancer.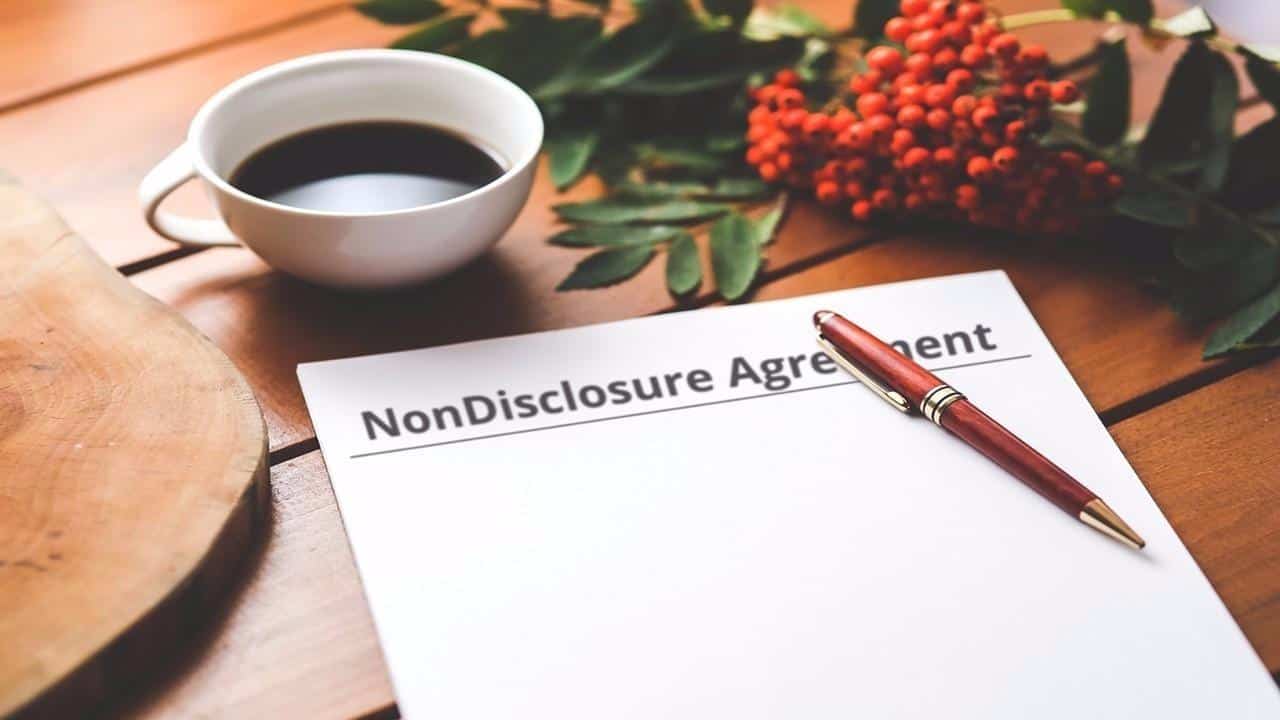 However, the merits of NDAs go beyond confidentiality; the mutual agreement between you and your remote workforce can also add to their effectiveness. It communicates that you are serious about your business and the professional relationship, and is a way to ensure that they are as well.
#5. Resist the Urge to Micromanage
Managing remote employees includes giving them space and getting out of their way. Remember, you've hired them because they are experts in their respective fields and you should treat them as such. Freelancers have their own particular methods that make them effective and that doesn't include someone looking over their shoulder all the time. There's no need to micromanage as these individuals already know the best way to accomplish the goals in front of them. Your job is to set well-defined roles, objectives, and expectations prior to handing the task over to them. Stick to it and let the rest take its natural course.
Be Ready for Remote Management
The professional world is changing, shifting more and more to remote, project-based work. Freelancers can do wonders for your business, but in order for them to be a part of a productive working environment, every business owner and manager must implement the right management strategy. As your remote team starts to feel as though they are a part of a well-oiled machine, the more committed they'll be. By putting these steps into practice, you lay the foundation for a viable and productive remote freelance team that will deliver consistent, high-quality work over time.
---