We have spoken about how good Squarespace templates are before, and the levels they go to in making their themes look professional, sleek and stylish. In this article we wanted to dig a little deeper into what Squarespace offer with their themes, because at the end of the day a theme needs to boast some sought after features. So get yourself comfortable for the next 10 minutes and let's take a look at what makes Squarespace templates so special, and why you should take this part of the web building process seriously.
Responsive Design
Responsive Design are two words that have popped up a lot over the past few years as Smartphones have gained popularity. A lot of people nowadays will browse sites on their phones, it's convenient, quick and easy to take your phone out of your pocket and load up a site.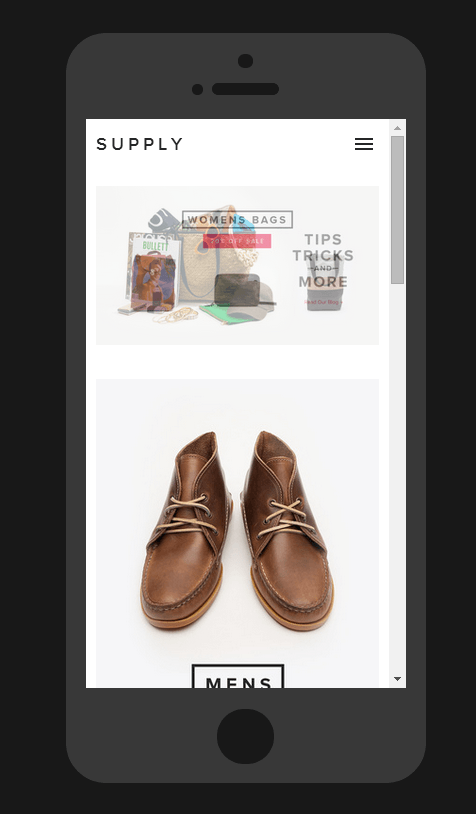 In 2014 the figures for mobile traffic are constantly on the rise with some websites reporting that mobile traffic is nearly at the 50% mark.
Why should you care about this?
One simple answer: your site may render differently in a mobile browsing environment. Squarespace have realised this fast developing trend so each theme offered provides a responsive design. Whether you are on your iPhone, your Galaxy Tab, a desktop PC or a laptop, the site will adjust to that display, so you can use the site properly. Doing this helps usability, conversion rates, and gives the user a generally good overall experience of using your site that could easily lead to repeat visits and sales.
Categories
When it comes to a breakdown in categories Squarespace keep things simple with 5 templates to help narrow down your search for that one outstanding theme. The themes are broken down into:
Businesses
Portfolios
Stores
Restaurants
Personal
One pretty cool feature here is that you are also given recommended themes, which have been recommended by the experts. This is just another way to speed up your theme selection and cancel out wasted time and efforts in finding a theme that is right for you. It's simple, basic and takes the hassle out of theme finding.
Live Previews
Finally I wanted to draw on the live preview that Squarespace offer its users.  This is fast becoming a popular feature to many online website builders as it gives the potential user a chance to take a sneak peek into how certain website are using a given theme.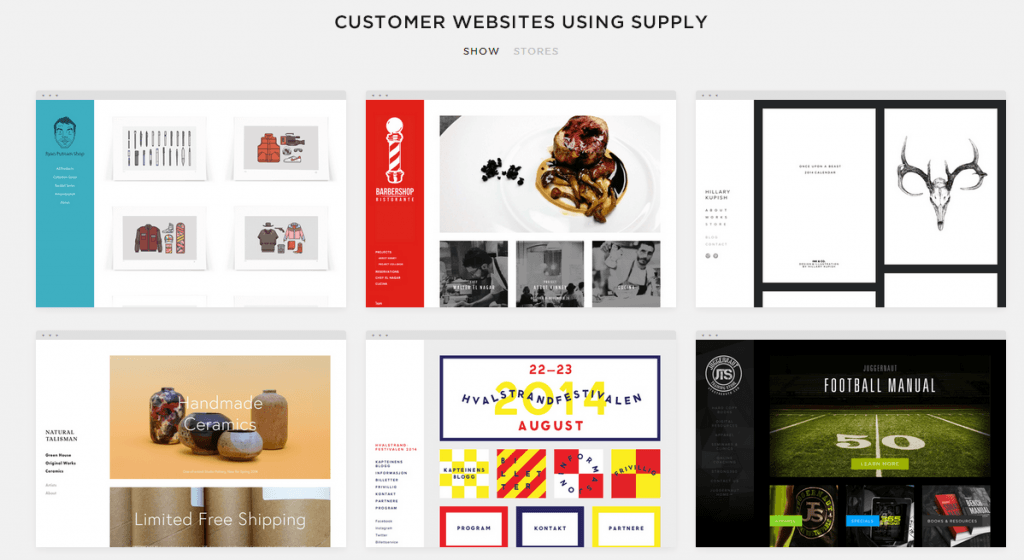 In the live previews tab you can see customer websites using a selected theme which is not just helping you see themes in action but it also adds an element of inspiration. By looking at what others are doing you can get ideas from your own site that you can take from 1, 2 or 3 other sites that you have seen in the previews.
Summary
You have the final say in choosing the theme that suits you best; we cannot make that decision for you. Each individual has unique needs and preferences for their online site. If you're designing a website for song lyrics, its appearance and functionality will greatly differ from that of a website selling clothing. All we can advise is to take your time and select the best theme that ticks off all your questions, but remember, if you grow tired of a theme you can always go back and change it whenever you like.
Visit Squarespace