In the past decade website designing and building has got a whole lot easier than it used to be back in the early to late 90's. Nowadays you don't need to know anything about coding a website, yet you can build a professional looking site that gives you an online presence, and a good one at that! However, it's not all about glamorous looking sites. What if you have products you need to sell? Well, you will be delighted to know that
Squarespace
offers both a website building service and also a fully loaded eCommerce platform for your business.
Usability & Features
The eCommerce solution provided by Squarespace is built into each template that they offer on their site, which in dummy terms means that you can insert what is called a 'product block' to a page. Better still, there is no limit to how many products you can place on your site whether you have 5 or 500 it doesn't matter. You have the option to initially choose whether your item is a physical item or a digital item. With a physical item, a package must be shipped (see shipping below), and a digital item will have an automatic email sent to the customer with a secure link where they can download the digital item (like an eBook, an audio file etc).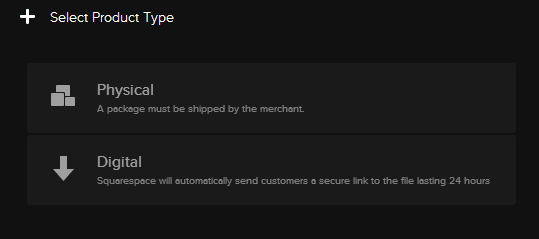 The great thing about this ecommerce solution is that everything is powered on Squarespace, so the customer will be able to remain on your business site throughout the checkout, ordering and payment process. This in itself just gives the customer a bit of peace-of-mind that the site is legitimate and they aren't being shipped off to another payment gateway site to complete the process.
Shipping
If you are a small business that ships items once they have been purchased then Squarespace also have a feature where you can set shipping options. You can either charge customers a flat rate, by weight, or by real-time live estimates from the likes of USPS.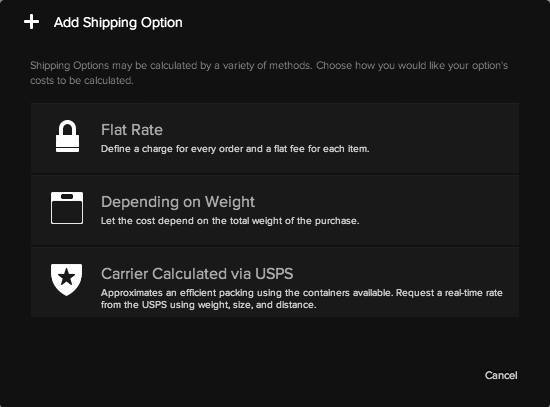 Order Confirmation
If things couldn't get better then you're wrong, as Squarespace also provide you with an automated sales confirmation email system that once setup can email all customers to provide an order confirmation.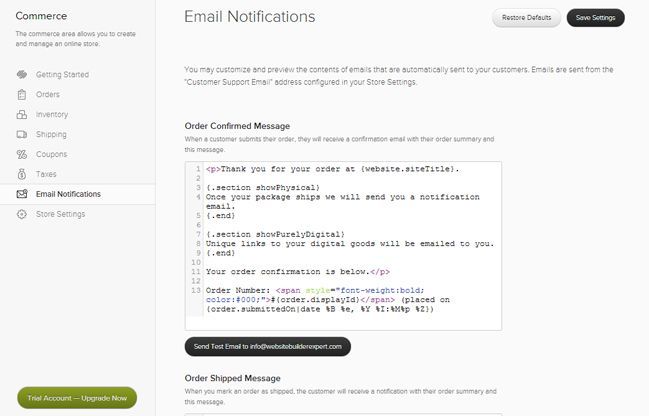 If customers have bought something, they want to know it has been received, and there is nothing worse than having to manually email each customer, especially if you run a busy store. Once a customer purchases from you, an email can be fired off from the Squarespace control panel to that customer with information about their order (order ID, delivery date, sales date, and so forth).
Summary
Nowadays, numerous site builders are available, but only a few provide an eCommerce solution similar to what Squarespace offers. If your goal is to sell products to customers and have a professionally designed website where the website builder handles all aspects of hosting and updates, then Squarespace presents the ideal solution for your needs. Squarespace also offers good value for money, and you can benefit from a 14-day risk free trial of the eCommerce system to see if your small business could benefit from an integrated online store.