powers approximately 6.6% of global websites (just over 2 million)
, such as Holiday Inn Express and the U.K. National Crime Agency.
While Joomla doesn't offer as many themes or plug-ins as WordPress, Joomla users find the platform much more robust than WordPress
. While it's true that Joomla isn't as user-friendly on the surface, there are many reasons to use the platform that are worth taking the extra time to learn it.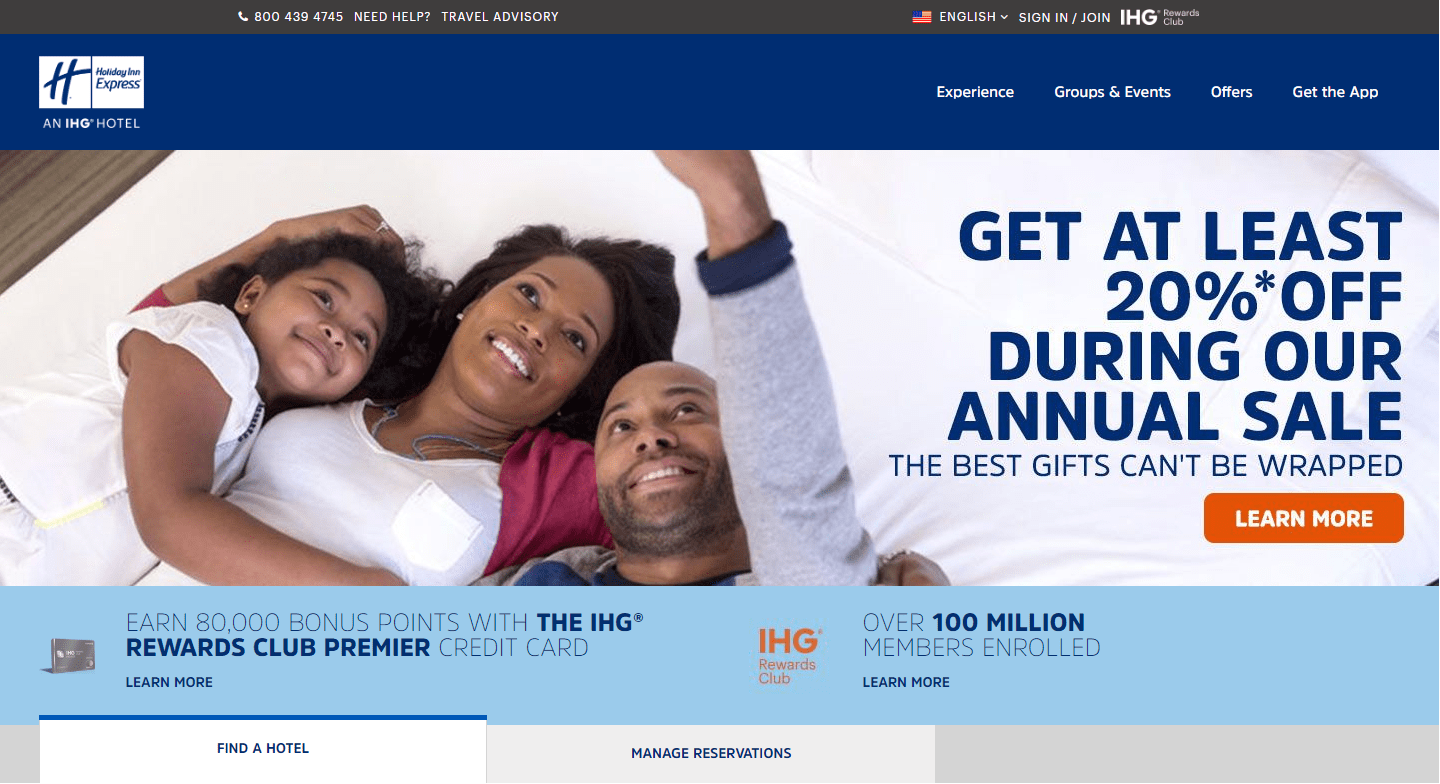 You'll Enjoy Greater Content Flexibility
One knock against WordPress is that you're locked into a single theme when designing your website. You get the same basic layout regardless of which webpage you visit.
You don't get the same limitation with Joomla, as you're allowed to use multiple templates on your website
. Want a different template for your blogs than for your primary webpage? No problem!
Also, if you need to display different forms of content on your website, Joomla gives you greater flexibility, with modules that allow you to mix up the content types on each webpage
. WordPress themes and plug-ins sometimes have difficulty handling multiple content types, or they may restrict how you display certain content on your webpage. By contrast, Joomla gives you exceptional design freedom
Joomla Has Better Backend Organization
One reason some people like WordPress is that you can easily create content and add webpages to your website, but one knock against the platform is that it lacks proper organization. Sometimes it's difficult to figure out how to make an article appear on specific webpages or to make plug-ins work on one specific area of the website. If you want to add something as simple as a menu, it takes extra coding or plug-ins to make it work properly. With Joomla, the backend is much more organized, and your available options are much more straightforward than WordPress.
If you want to restrict articles to certain webpages, you can do so easily. Want to add a new menu to your webpage? The option is simple and doesn't require a bunch of extra coding
. For users who want excellent organization, Joomla is a clear winner.
You Can Make Your Website Multilingual from the Start
WordPress allows you to make your website and content multilingual, but the catch is that you have to install plug-ins for your website. This requires regular updates of your language plug-ins and even replacements if a plug-in quits working with a future update. With Joomla, multilingual functionality comes standard with the platform. To make your website multilingual, head over to the language manager and select the languages you wish to translate your content into.
If you need a language that doesn't come with the backend, all you need to do is install that language module
; you don't need to install a new plug-in, as you might with WordPress.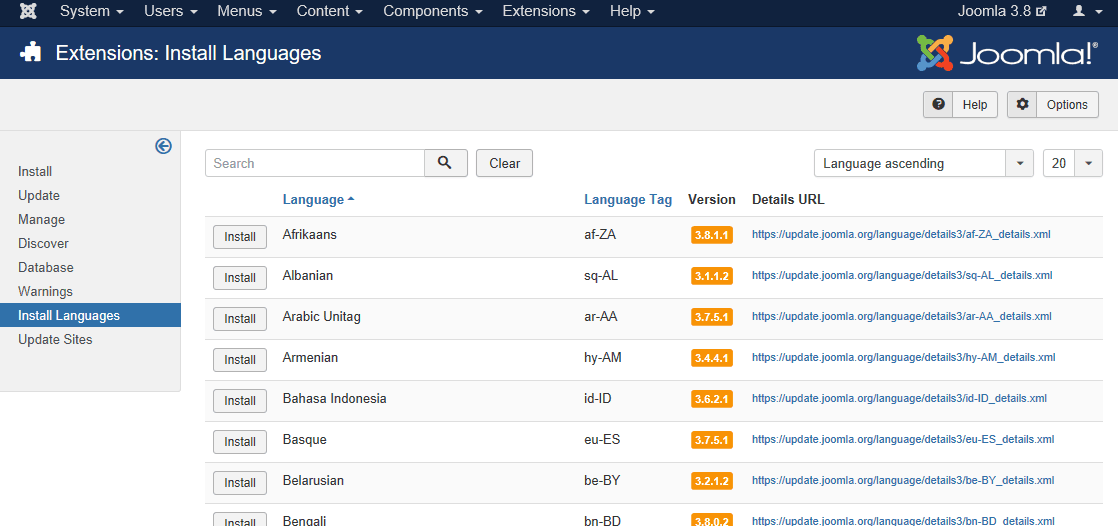 Joomla Provides More Configurable Options
A running theme you've probably noticed with WordPress is that you need plug-ins and extensions to unlock functionality. This includes even simple things such as basic SEO.
Joomla gives you many more options you can configure on the backend without having to install additional plug-ins
. Head over to the global configurations webpage, and you'll find options for everything: from
articles and banners, to menus, media, redirects, and more. You can also modify SEO settings from the backend without having to install a program such as Yoast
. Instead of having settings for just a few components for your website, you have settings for all components. Granted, all these extra options will require a bit more work from the user, so beginners will have a bit of a learning curve. However, the extra time needed to learn the platform is worth it due to increased functionality.
Your Website Will Have Stronger Default Security
If you want to ensure the strongest security on WordPress, you need to install additional plug-ins. Big shock, huh? Also, if you want to use HTTPS, SSL, or two-factor authentication for your website, you have to make code modifications or add plug-ins to your website. That's not the case with Joomla, which
comes with options to enable 2FA and to force SSL connections for your website
. This ensures that those connecting to your website enjoy the safest experience possible. Joomla also provides a wide variety of security extensions, similar to WordPress, so both platforms can be made extremely secure.
The difference is that you'll do a lot less legwork in securing your Joomla website than you would with WordPress
. Looking to improve your website security? Check out this article about
protecting your website with Sucuri
.
Simpler Doesn't Always Mean Better
The main reason that WordPress has its massive market share is that it's tailored toward beginners and bloggers.
So if you're a rank beginner, or if you're looking to make a simple website such as a blog, then WordPress may be your best choice
. Feel free to learn more about the platform in our
WordPress expert review
. There's no reason to reinvent the wheel if a platform fits your needs. However, WordPress has its limitations. You have to add plug-ins to unlock the majority of features on WordPress, and if the platform is upgraded, there's a good chance that some of your add-ons will stop functioning correctly.
This doesn't happen as often with Joomla, as many basic features come built into the platform
. And if there's an issue with an extension, Joomla's developers work quickly to fix problems to prevent hacks and other problems.
Next, WordPress is not as capable of handling complex websites
. The system can oversee numerous personal and small-business websites, but it occasionally encounters problems with more intricate e-commerce websites, particularly the ones that manage extensive volumes of data. You will frequently observe that WordPress websites experience slowdowns with more sophisticated configurations — a scenario where Joomla proves to be better equipped for management.
Joomla is a better solution for larger and enterprise-grade websites
. That's why websites such as IKEA and Linux.com use Joomla. It provides a well-organized backend with the scalability necessary to handle large website projects. Where do you envision your website in a few years? If you see it as a simple website with only minimal feature changes, then going to Joomla may be unnecessary. However,
if you have big plans for your website and see either massive growth or the need to handle more complex data and content, then Joomla is going to be the better option
.
---
Joomla stats: https://websitesetup.org/popular-cms/