Myth #1: There's an Absolute Best Day/Time to Send Emails, and a Perfect Email Length
One-size-fits-all solutions to maximize engagement are alluring. They're both easy and fast. Unfortunately, these strategies are often overly simplistic and so fail to deliver. Email marketing creates ROI when all the variables that go into it — messaging, length, design, time of day you send messages — are optimized to
create effective communications for our audience
. This is overwhelming to many SMBs, who lack the experience to know what that mix is. And understandably, there's a desire to find a quick answer for how to handle as many of them as possible. So it's little wonder that you'll see so much advice about what the general "best" time or length or format or design for email marketing is. It's all nonsense. All of it.
The underlying assumption of the assertion that there's a "best" time to do anything is that there's an "average" customer. That's simply false
. The reality is that every company — even those in the same market — possesses a unique customer base that stems from its unique branding, reputation, and marketing strategy. No "standard" customer exists, and so no generic "best" practice for how to communicate with your customers exists.
What DOES exist as a best practice is that you generate and analyze data about your customers for your company based on your unique data, and use that to guide your decisions
. Today's email marketing solutions remove the guesswork of this process for you.
Any reputable solution will track the open rates and click-through rates of your emails so you can see which of multiple variants performs best
.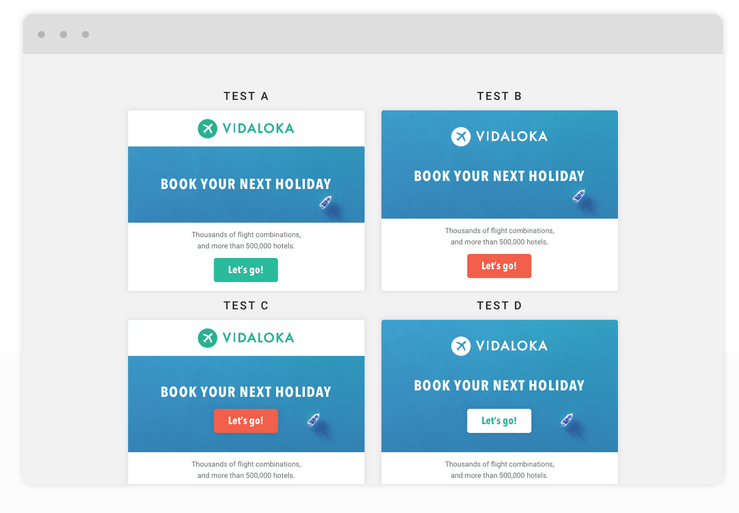 For example, it takes only a few weeks of sending the same email to small portions of your subscriber list every day of the week to see which day performs best. It also just takes a couple weeks to send a short email to half your list and a long email to the other half to see which one performs better. That's the kind of email marketing that grows a business. For an overview of some low-cost options with the tools available to generate and analyze data for your unique business, check out our
review of Mailjet
  and its proprietary dashboard to help you track email opens, or our
review of Sendinblue
and its link heat maps that let you see how many subscribers clicked on every link you include in an email.
Myth #2: Your Email's Design Must Be Superlatively Stunning and Elaborate
Email marketing is business communications, and business communications need to communicate value to the reader. Period.
The design of your emails should be no more — or less — complicated than necessary to convey your message
. Like all techniques to increase the open rates of your emails, optimal design changes with business purpose. Don't fall into the trap of believing the assumption that the "more professional" an email looks, the more ROI it will generate. Research by Hubspot has shown that adding non-related "Minions" .GIFs to emails offering leads a free eBook actually LOWERED open rates by 37% versus the same email sent as just text. Why? It's impossible to know for sure, but it makes sense that even though the little yellow cartoon characters are adorable, the fact that they didn't convey anything about the purpose of the email might have distracted leads with a limited attention span, ultimately resulting in fewer downloads.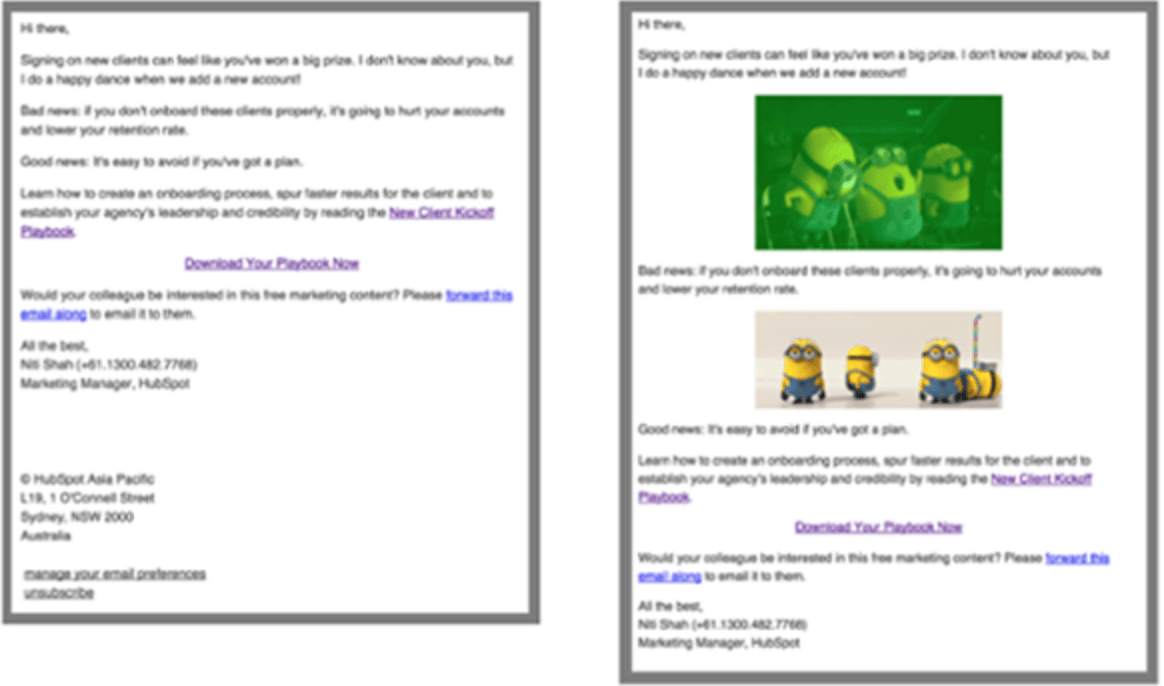 And then there's an even more curious case of an intuitive design choice that backfired. The same study that showed the Minions don't always increase open rates also showed that the open rate of an email offering a free product download actually decreased 25% when an image of the product was included! Why? No clue.
But the result certainly provides evidence that just throwing design elements into an email to make it look nice isn't a guaranteed way to increase engagement
. This doesn't mean you shouldn't worry about design; it means you should reconsider what "worrying about design" means. Don't assume that elaborate email design equals business growth by definition.
Sometimes, less is more
.
Myth #3: Double Opt-ins Kill Business Growth
"Double opt-ins" require that users confirm their desire to subscribe to your email list. They do this by responding to a separate confirmation email you send them following their initial submission of their email to your list. Because it's common knowledge that internet users have limited attention spans, it's assumed that many won't bother to complete this extra step, costing you subscribers, and by extension, limiting your business growth.
But this assumption ignores the fact that users who can't be bothered to reply to a simple email most likely weren't that interested in your emails to being with
. In fact, research published by a user on the popular "Warrior Forum" internet marketing forums suggests that it's possible that as much as 20% of emails captured from the average single opt-in process are worthless to the business. In fact, because interaction is a big factor in email deliverability, a single opt-in strategy that doesn't also include aggressive subscriber list maintenance can actually risk hurting business growth.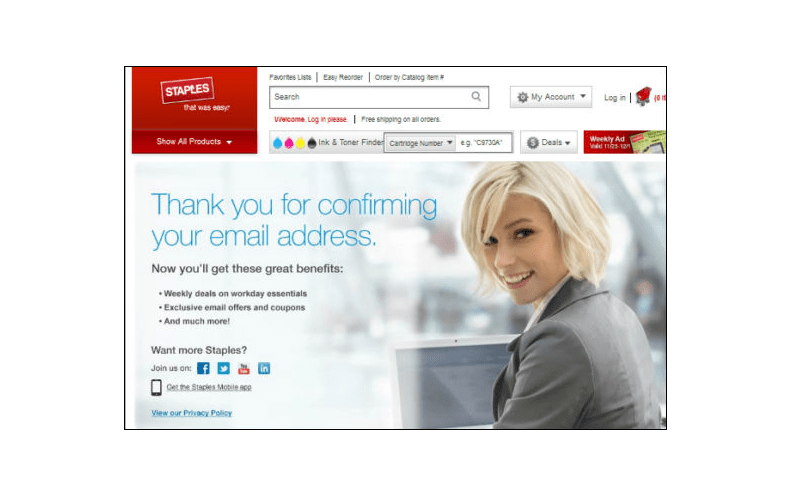 Moreover, while there's a lack of specific "general" stats due to every business being unique, research also suggests that a double opt-in strategy increases open rates
. So, by eliminating leads who aren't enthusiastic enough to complete the double opt-in process upfront, you might be helping to ensure your messaging gets delivered to the leads who are more likely to act on it — which is the entire point of using email marketing as a business growth tool. A double opt-in strategy might deter legitimate leads and impede your growth. Conversely, it might populate your list with robust leads who will receive and engage with more of your messages, resulting in growth enhancement. However, it is definite that assuming only the initial scenario is possible constitutes a myth.
Data: Your Greatest MythBuster
If a principle underlying your email marketing decisions is unsupported by data, in some sense, that principle is a myth. You absolutely must be able to say, "I'm doing this to my email subscriber list because of X data." If you can't, you're living in a mythical fairy tale. Get your data and come back to reality. Even email subject lines are subject to this reality. It's often said that using words that are considered to be "spammy" such as "Free" in a subject line will ruin deliverability rates and so harm growth. And yet highly respected research has shown that the use of these words over a significant sample had no impact whatsoever on deliverability rates. So once again, this suggests that
the only best practice is to avoid shortcuts and to test, test, test for yourself
.
---
Sources
https://www.warriorforum.com/main-internet-marketing-discussion-forum/717932-case-study-double-opt-vs-single-opt.html
https://blog.hubspot.com/blog/tabid/6307/bid/33538/does-the-word-free-affect-email-deliverability-click-through-rates-a-b-test.aspx
https://unbounce.com/email-marketing/email-marketing-myths-debunked/
https://www.mckinsey.com/business-functions/marketing-and-sales/our-insights/why-marketers-should-keep-sending-you-emails