We have written and talked about Weebly on many occasion, it's one of the easiest website builders out there at the moment. Whether you are just starting off in the web building world or are just looking on ways to improve your site, then this article will help you. What we want to look at today is how you can edit your social media button, essentially allowing you to customize where they link to, how they look, and how to remove unused social icons from appearing on your site.
Adding Social Icons
Firstly you are going to need to know exactly where to go in order to begin editing. When you are in your editor interface look on the left hand side of the screen for the 'Social Icons' section which is near the bottom under 'More'.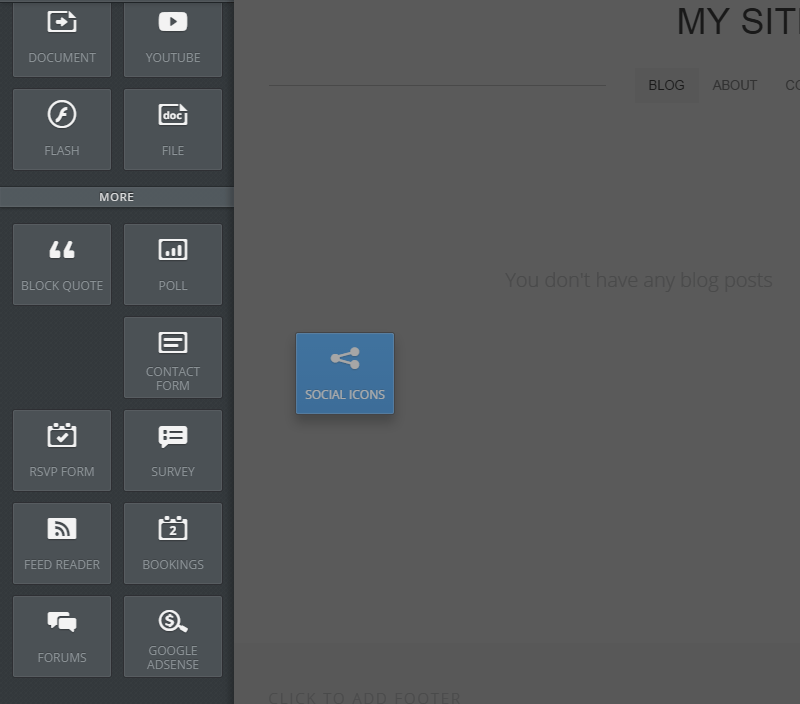 Once you have found it drag across the button to the page you are working on and this will integrate your social icons. This is where we can now play around with the icons.
Editing The Social Icons
The icons are very customizable, you can move them to anywhere on the page, change the order, and amend the links. To change the links simply click on the icon you wish to change and a pop-up screen will show. The Add/Edit button will bring up a new box with all the icons that are currently on show and a box for you to place a link into.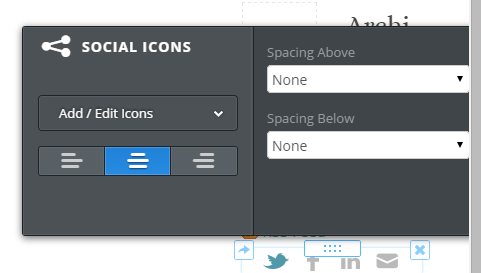 Here you can change the order they appear, add more links and remove links that you no longer need.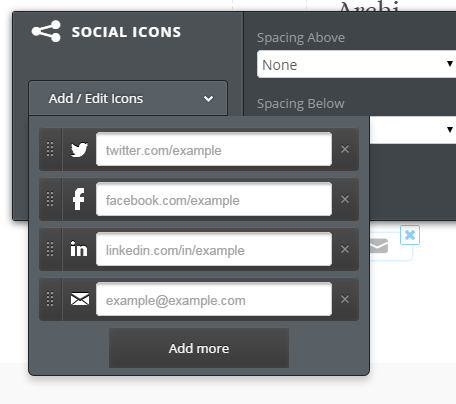 You can also play around with the margins here by fixing spacing attributes to above and below the social media sets.
Adding More Social Icons
Your ability to add more social icons and links depends on your existing social presence, as I mentioned earlier. You can find these additional icons by selecting the 'Add more' option. The screenshot below displays the variety of available social networks.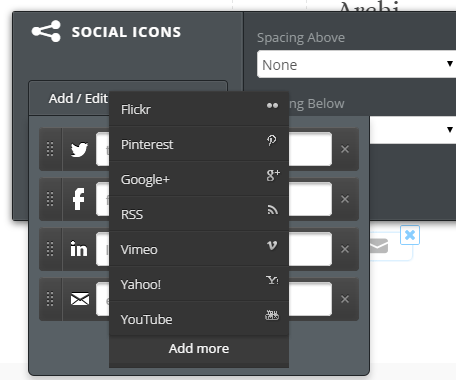 Summary
In an era where social activity is becoming more and more intense, popular and a part of people's daily lives, it's important for businesses to utilize as many social networks that applies to their business model. Social media is a new world of opportunity and a chance to keep in contact with customers, improving every area of your customer service.