Apart from the blinding obvious fact that one store is based on the Internet whilst the other could be based on the high-street, there are many differences in how you should deal with an eCommerce store, but surprisingly there are a lot of similarities. You see, there are two types of shopper, you have ones that shop offline and those that prefer to shop online. Each of these types of people have a different way of shopping and what we wanted to do today is find out what similarities they have and what they don't have. Let's get started…
Exploring The Land…
If you visit high-street stores you may notice that products are arranged in a particular way, from where things are situated on shelves, right through to the little items that they try and get you to purchase as you are waiting in queue. The same concept happens online but it is much more organized. You often see stores that provide you with alternative items, or similar products before checking out. The likes of Amazon even provide a bundle deal ie "If you are buying THIS, then why not add THIS for X amount more". It's a great way of luring in more sales, and making the customer feel like they have just stole a bargain.
Getting Visual
One of the biggest advantages of online stores is that you can be a lot more selective. If you visited a furniture store you may want to see a sofa that is brown rather than black, but they may only have one colour for you to see in the showroom.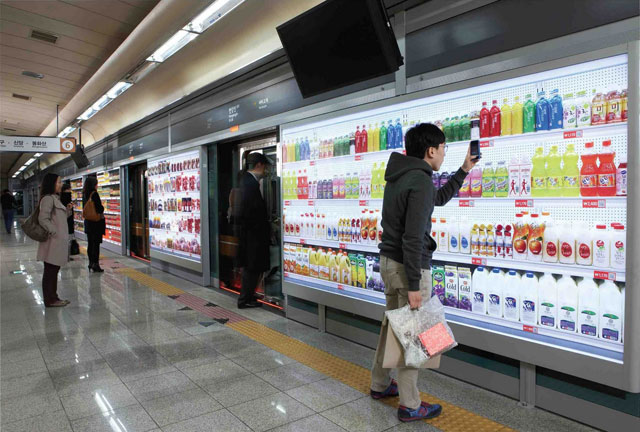 By visiting an online store you can see what that product would look like in a range of colours that they offer for that product.  You can also see measurement details and much more information that can help you decide if it's worth buying.
Reviews
Finally one thing you don't get in store is customer feedback and reviews. You are pretty much jumping in at the deep end hoping it will be a good fit for you. This is where online stores can really excel as they offer feedback and reviews, something that Amazon do well. Of course, there are fake reviews out there but review sites are cracking down on this by asking users to prove that they have placed an order.
The good thing about an offline store always will be the fact that you can visually touch and see the product you want to buy, something that you can never get online.
Summary
Having both offline and online stores is great, but offline stores can end up costing you a lot more for a physical space. Today most businesses have an eCommerce store, because it can reach out to wider audiences and not just a local area. For some businesses this can help take them to the next level. You can observe significant differences and numerous similarities in both methods. The decision of where to proceed from here rests with you. However, do explore our website builder reviews, which can assist you in establishing a website with minimal cost.