We have all been in the position where we select a theme, get to work styling and populating it with content, images etc, and then end up finding another theme that we think "Oh, that looks better suited to what I'm doing". Well, for those that can relate to that you don't have to worry as changing theme in Weebly is easy peasy lemon squeezy! And we are about to walk you through what you need to do if you find you have got bored of your current theme and fancy a change. The great thing about Weebly is that they have over 100 free themes that you can choose from, all looking professional and ready to install on your site.
Where Do I Change My Theme?
You need to go into the design editor, in your dashboard. When you are in there you can scroll through the themes in the horizontal bar at the top that shows your thumbnail previews of the themes that are on offer.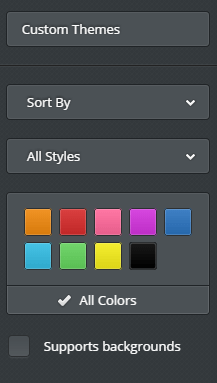 With each theme comes a different theme colour which will present itself as you scroll through the designs, so if you don't like the look of the standard colour system you can see what that theme would look like in your favourite colour.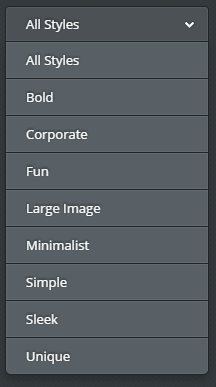 What I would suggest doing here is hitting the "All Themes" option which will the expand a navigation column on the left hand side of the screen which shows a category breakdown. Choosing a theme by using this method will help you get to the themes that best match your business rather than scrolling through 100+ themes. If you see a theme you like you just need to click it and then install it.
Will It Break My Site?
You may have to tweak a few elements, as some things may need to be adjusted but the general back-end of the site will come across seamlessly to the new design. Any content you have created, pages or posts will still be present, the only areas you may need to look at are placements of images and some style tweaks. Don't panic though as it will probably just be a case of aligning and moving stuff around on a few pages to get things looking right.
Summary
Choosing the right theme can make a big difference to your site. It is important that you spend time looking and testing how different themes will work and not just picking one at random. The right theme could help conversion, usability and get customers coming back for more, so bide your time and test, test, test!
Visit Weebly