Weebly has been around since 2006 but has continued to grow in popularity because it's still one of the easiest, most accessible, and most affordable website builders around
. Currently, they claim to have millions of business customers around the world, with more than 50 million websites hosted by them. However, this mass appeal doesn't necessarily mean that Weebly is the best website builder for you. There are always tradeoffs to make in terms of functionality and freedom if you want to provide a service that's beginner-friendly and accessible. With the following considerations in mind, you'll be able to see whether Weebly strikes the right balance for you.
You'll Get Attractive, Yet Limited Templates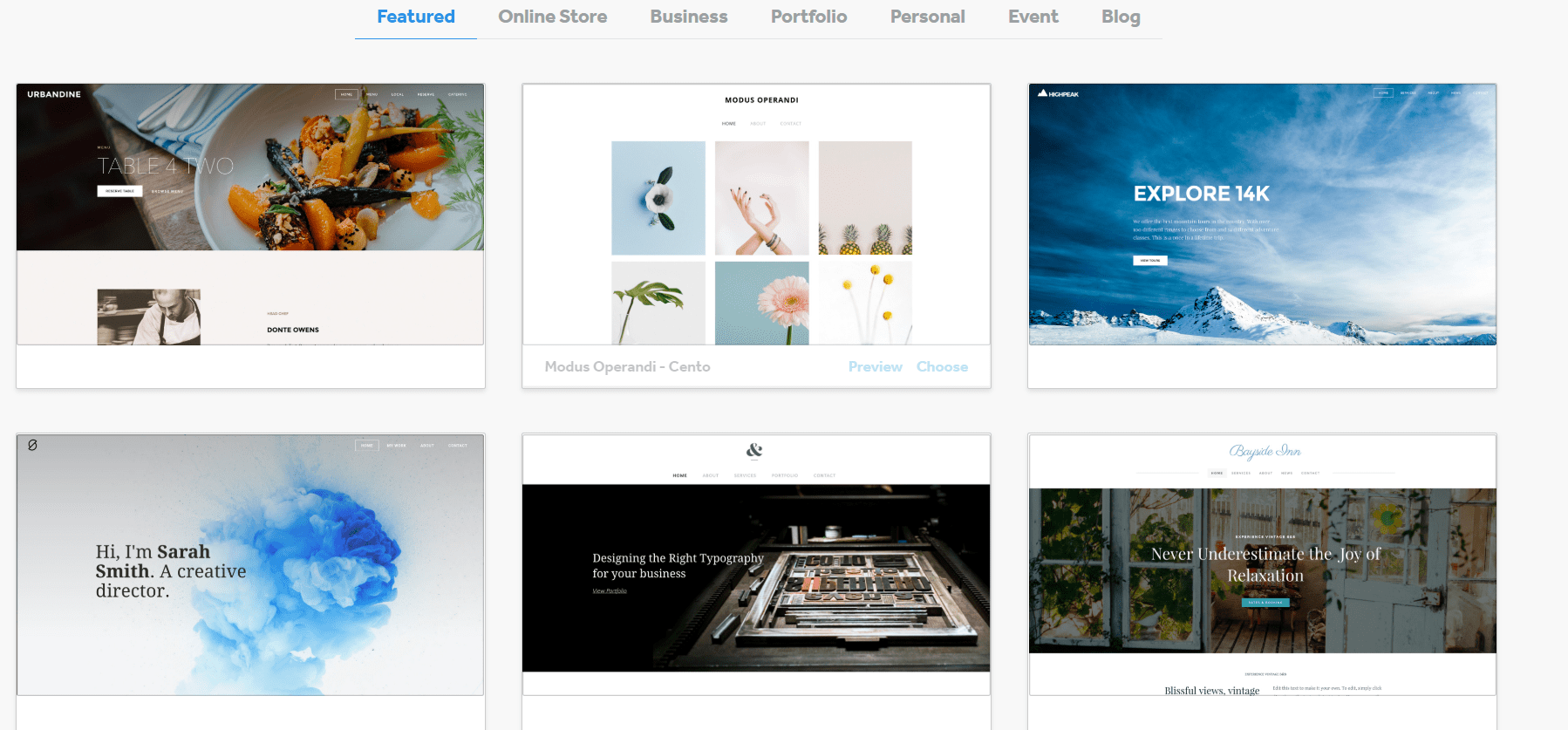 Weebly has just over 50 free templates
, and you can swap freely between them when building your website. Overall, the templates are really well designed, modern, and cover a good range of niches. They're all mobile-friendly and come with a number of webpage layouts, and there's a decent variety of menu styles, color schemes, etc.
However, the limited number of templates and Weebly's dedication to simplicity mean that the templates aren't the most interesting or varied by niche
. Most templates seem to follow a similar layout, with just a few variations thrown in. Obviously, it's impossible to have the same kind of variety and number of unique templates as a builder like Wix, which has over 400 templates.
To have a unique-looking website, you'll probably have to put in a fair amount of time editing it using the drop-and-drag webpage builder or some custom coding
. So, if you want a one-of-a-kind Weebly website, make sure you have the time to invest in building one.
Weebly Has one of the Easiest to Use Drag-and-Drop Webpage Builders Around
If you're a complete beginner at designing websites using a drag-and-drop builder, then Weebly might just be the perfect choice for you
. In fact, the Weebly Builder is so fun and easy to use that it's become a piece of proprietary software on its own that's often bundled in with other web-hosting packages for customers to build their website with.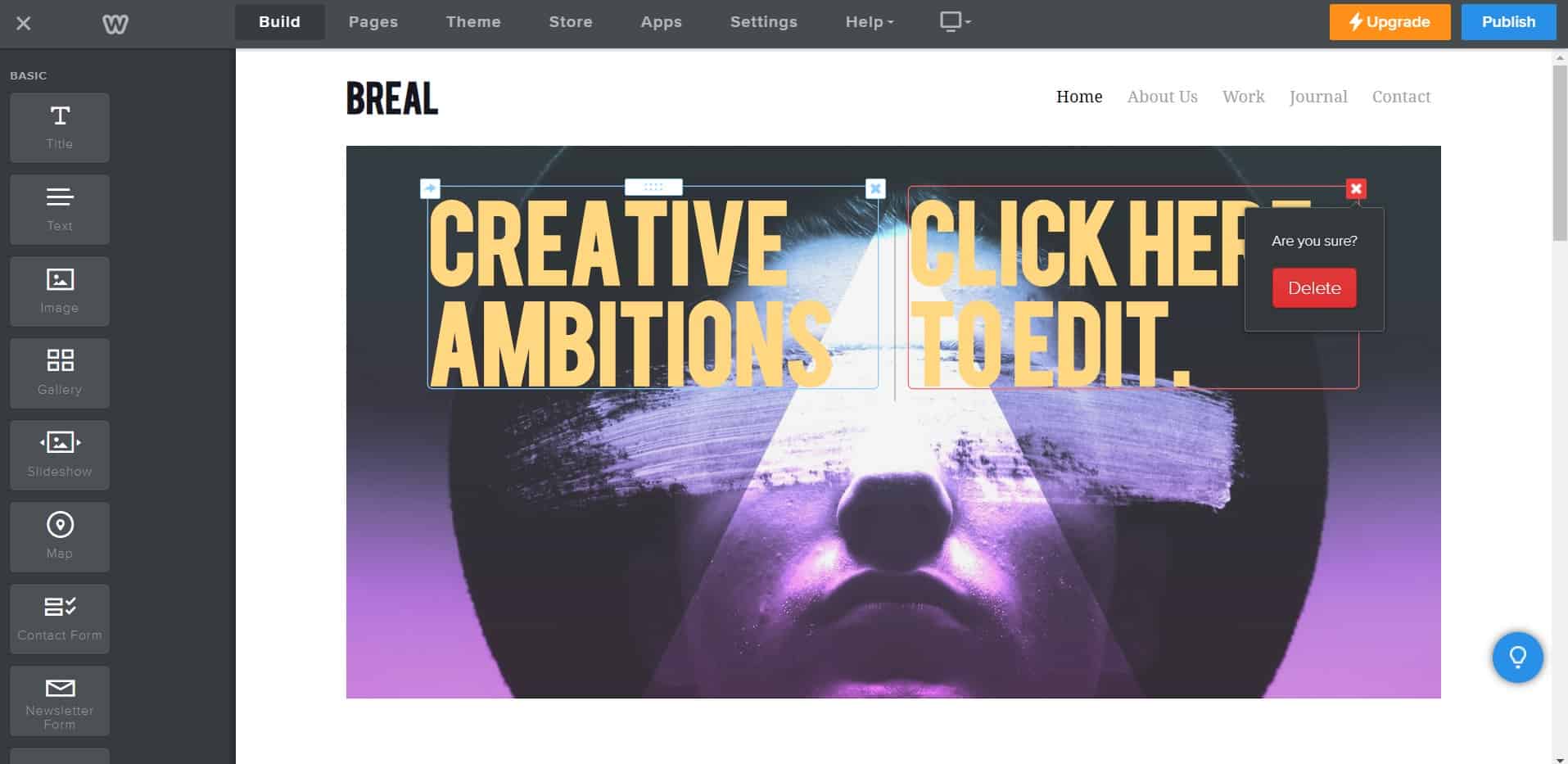 The interface of the builder feels so familiar and intuitive that even complete newbies feel they can jump right in. It almost seems as if you're working with a basic image editor. Some other builders, like Wix, can leave you feeling as if you don't know where to begin with all the options in your face from the very beginning.
With just a few clicks, you can do almost everything, such as editing content or giving an image a parallax effect
.
However, it does come with the caveat that you'll be giving up a fair amount of control in exchange for simplicity
. Although the drag-and-drop functionality is pretty flexible, you're not in full control of things like column widths or row heights. If you feel like many elements are missing from the builder, that's because they need to be added via apps, such as an accordion, sliders, pop-ups, etc. To get a better idea of what it's like to build a website with Weebly, check out this tutorial from my colleague:
You Can Customize Your Webpages with HTML and CSS
If you find the Weebly builder slightly too limiting, the good news is that you can customize your webpages somewhat further using HTML and CSS
. You can even go as far as adding custom Javascript code to add functionality to your website.
The Weebly builder also allows you to upload or download .html, .css, or .js files to your website
. As you edit your custom styling code, you should also see the changes appear live in the preview panel, which is a great productivity tool for developers. This means that if you have the skills and confidence, you should be able to overcome some of the limitations of the Weebly builder, especially considering styling matters like adjusting dimensions and positioning of elements. Just don't expect the full control that you'd get with builders like Shopify, which allows you to more easily create webpages from scratch using its own programming language.
You Must Carefully Consider Which Weebly Option is For You
If you're going to use Weebly to build out your website, it pays to take the time to think about exactly what you need from your website builder in terms of features and what you're willing to pay. Weebly has quite a
big selection of pricing plans
comprising eight plans as well as
a free option
. These are also divided into five website plans and four e-commerce plans. However, this is slightly misleading because the Starter, Pro, and Business Plans under Websites and Online Stores are the same ones. Although it might seem like you can't go wrong with more options, it does mean that you'll be missing out on a lot of features if you go with cheaper options because of the tiered feature lists. For example, phone support is offered only with the more expensive plans. Site search, which is another widely used feature, is available only in the
Pro plan and upward
. The same goes for HD video and audio as well as video backgrounds.
So, familiarize yourself with the plans and carefully consider which features you need versus which ones you can live without
.
You Have to Settle for Almost-But-Not-Quite-There E-commerce
It's not great news that Weebly charges a 3% transaction fee with their Starter and Pro plans for Websites or Online Stores
. On the other hand, the Business and Performance plans are transaction-fee free. To be fair to, though, it's not rare for non-e-commerce-focused platforms to charge a transaction fee for some (or all plans). However,
Wix
,
Jimdo
, and
WordPress.com
are examples of competitors that don't charge transaction fees.
On Weebly's lower plans that aren't really meant for e-commerce, there's also a pretty strict limit of 10 or 25 products per website
. However, you get all the basics such as abandoned-cart recovery, inventory management, shipping and tax calculators, coupons, and more. Still, you should keep in mind that they're almost never as extensive as the features provided by platforms like
BigCommerce
and
Shopify
. Weebly also offers minimal third-party integrations, unlike Shopify, which allows you to seamlessly integrate with multiple platforms for product imports in drop shipping. Additionally, Weebly's e-commerce apps mainly focus on providing additional marketing and sales conversion tools.
Freedom or Ease of Use? That is the Question.
As much as we'd like it, you can't always have everything you want.
With Weebly, you'll have access to arguably the easiest and most intuitive website-building platform that will ease you comfortably into the process of building and managing your website
. However, it will come at a cost to how unique your website can be and how in-depth the features available to you are. Yes, the fact that you can customize your website templates using CSS, HTML, and Javascript does provide you with a bit of breathing room.
However, many of the features or styles you would need to implement this way are built into other platforms or their apps, such as Wix or BigCommerce
. Weebly does deserve credit for maintaining a precarious balance between a decent spectrum of features and ease of use. The e-commerce experience is solid enough, although it might not be suitable for large-scale online stores. There's also a large collection of apps to extend your functionality, but far from the same range of possibilities that another builder like Wix provides. To learn more about Weebly, read our
expert review
or check out their
pricing page
.