No matter what industry you're in, having an online presence for your business is essential to generating interest and attracting more customers
. For prospective and current restaurateurs, it's no different. However, as your skills lie in either cooking or creating an enjoyable dining experience and not necessarily web design, you might need a little help. Website templates are a great way to get your foot in the door.
There are few better starting points than Wix, which offers more than 900 templates, including over 50 restaurant templates
. You're bound to find one that accurately advertises your restaurant to the world.
Indian Restaurant – CHAI
This template for an Indian or Indochinese-style restaurant immediately stands out from the crowd for its bold use of flat colors and minimalist, yet interesting design
. It certainly fits the bill of a modern and eclectic eatery, with exotic dishes from the Orient. The good news is that despite its uniqueness,
this template wouldn't be too hard to customize to suit any other niche as long as you're happy with a minimalist and eclectic layout
. You could even have fun playing with the color combinations, as this is a vital aspect of this template's design.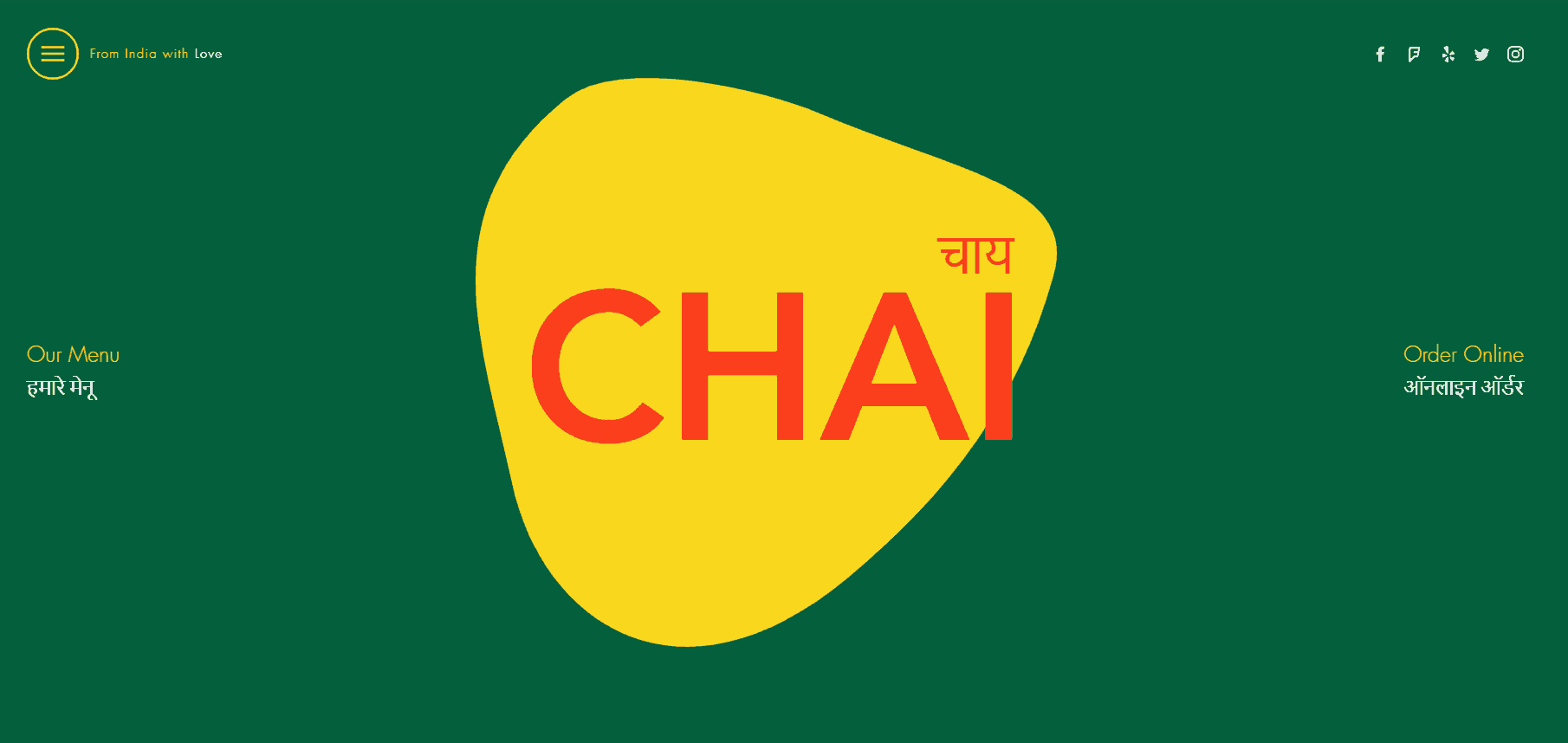 Japanese Restaurant – Makisu
Japanese dining is associated either with cozy pubs or fine dining. The template Makisu is squarely in the latter corner,
with a sophisticated and understated design that fits the vision of a fancy Japanese dining experience perfectly
. The washed-out colors combine well with the starkness of the rest of the theme, and it even manages to make textured backgrounds appear interesting instead of cliché. The layout also works great, with plenty of images and a number of webpages that come with mason galleries to illustrate this.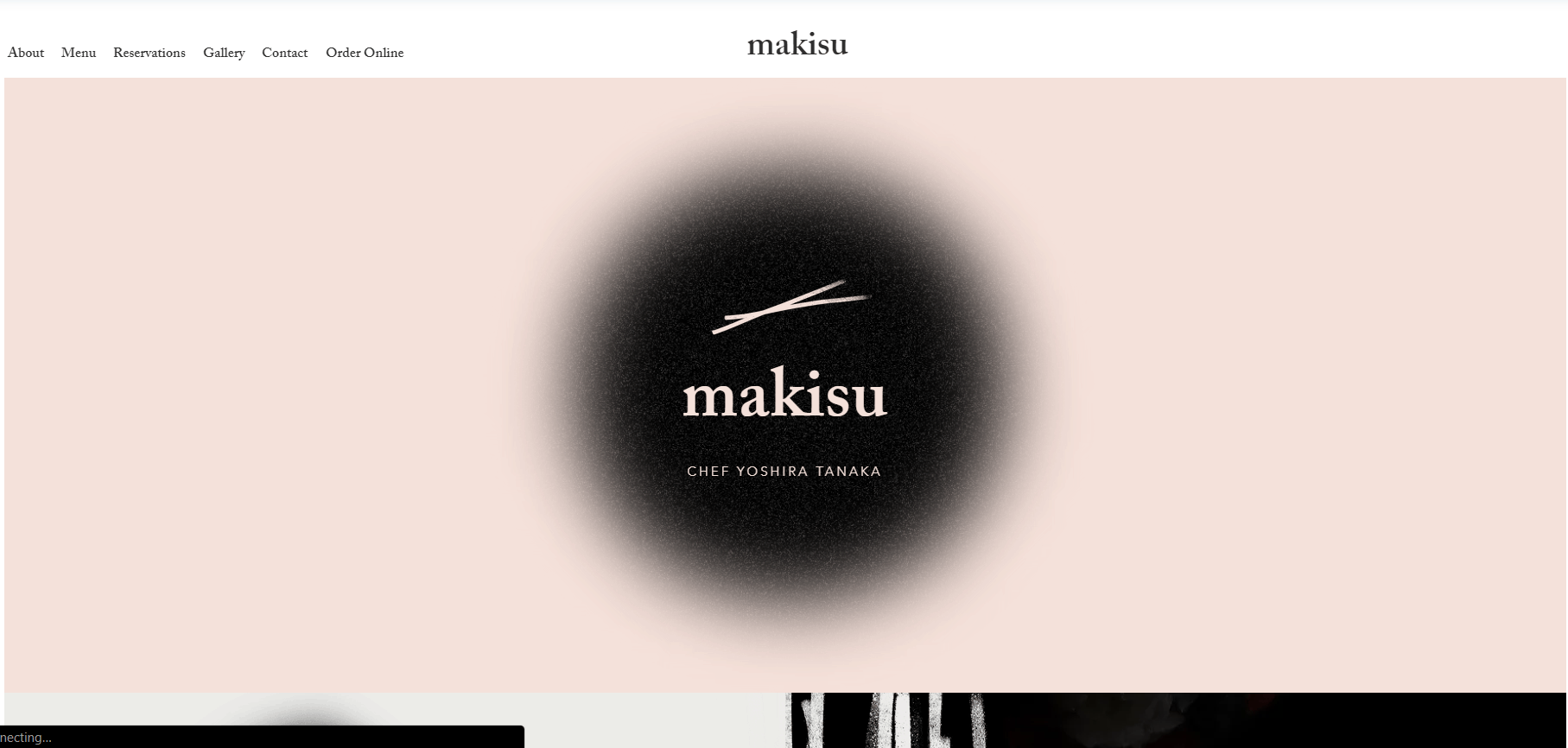 Cooking School – TASTE BÜDS
Restaurants that also offer cooking classes have become increasingly popular, both as eateries as well as a fun-filled idea for birthdays, dates, or team-building events.
Taste Büds, with its clean, fresh, and modern design, perfectly embodies the website for a classy and upscale cooking school or restaurant
. It's probably one of the most polished templates, with a complete layout that doesn't require much tampering. Simply load in your own content and images, and you're good to go.
This template makes fantastic use of galleries, as you'll want to show off your events
. However, you'll need to add the Blog and Order Online apps yourself if you want these features.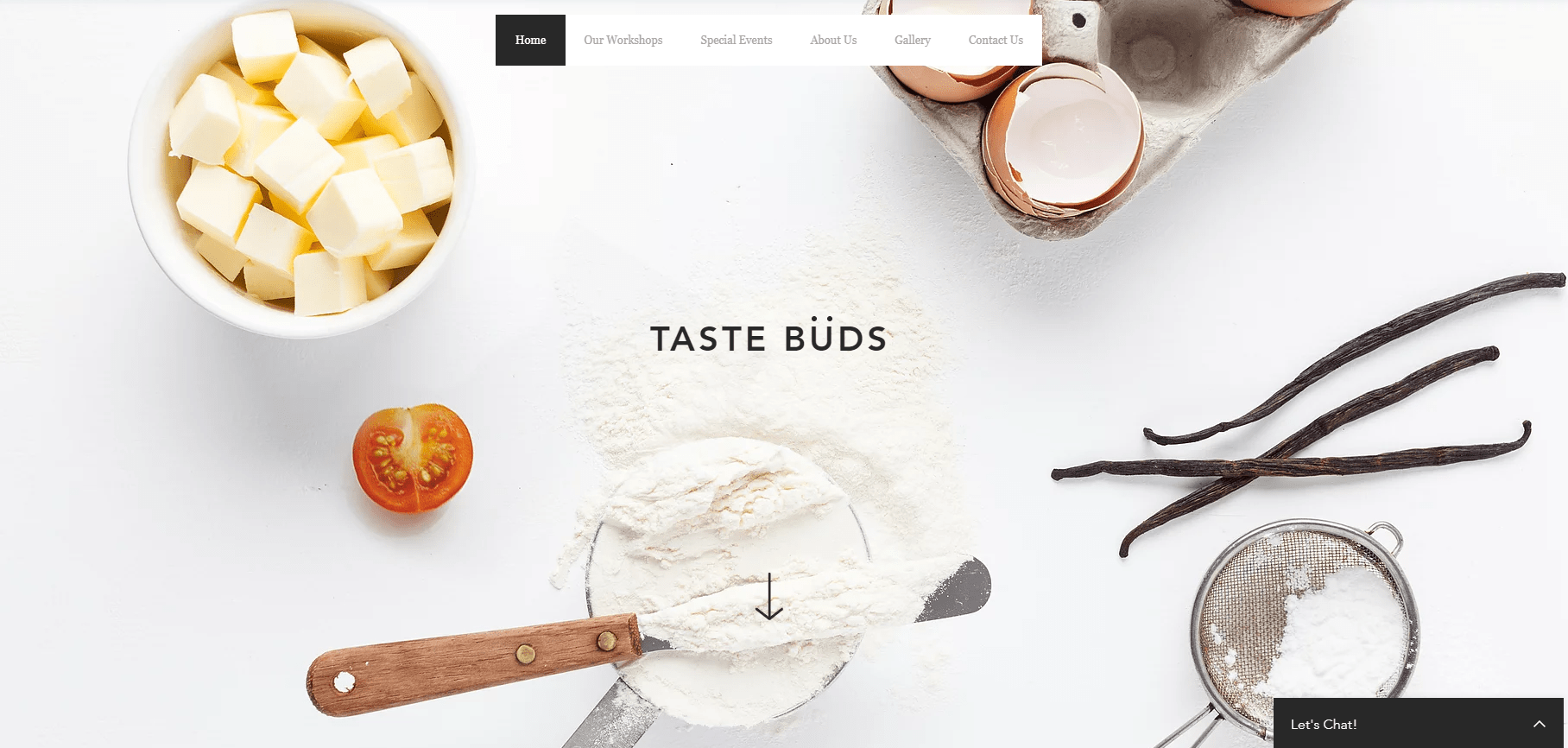 Pub and Bar – The Pub
With its rich and dark tones, The Pub is a superb choice for any bar or gastropub
. It perfectly encourages visitors to grab some night drinks and maybe even some sinful foods to complement. The design helps make the cold drinks and hot food seem that much more appetizing. This template is attractive yet simple enough to convey a feel that your pub is for just about anyone who wants to go have a drink after a long day at the office. The events webpage is a great place to make customers aware of your happy hours, pub quizzes, and more.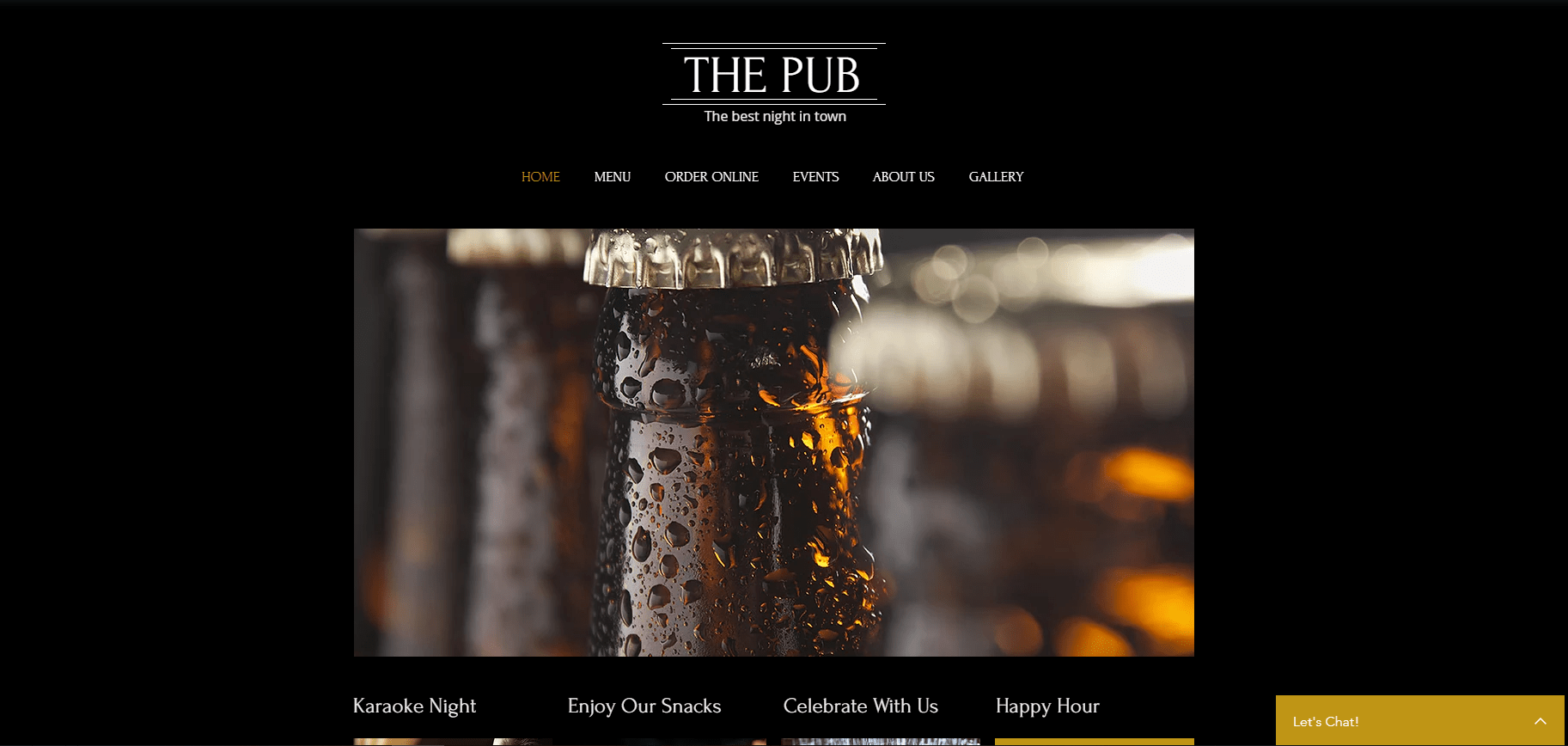 Burger Bar – Burger Corner
Who doesn't like a good ol' hamburger from the joint down the street? With its use of red and white and its casual and welcoming design elements,
this Wix template truly feels like it could be from your favorite local diner
that somehow manages to serve up the best burgers. The reason I picked this theme for this list is that
it absolutely nails the burger-joint look-and-feel
, which means that anyone who wants to open this kind of restaurant simply can't go wrong with the template.
By default, it's a one-page website which works great for this casual type of place, and you don't need to put in any work making the layout more interesting and complete
.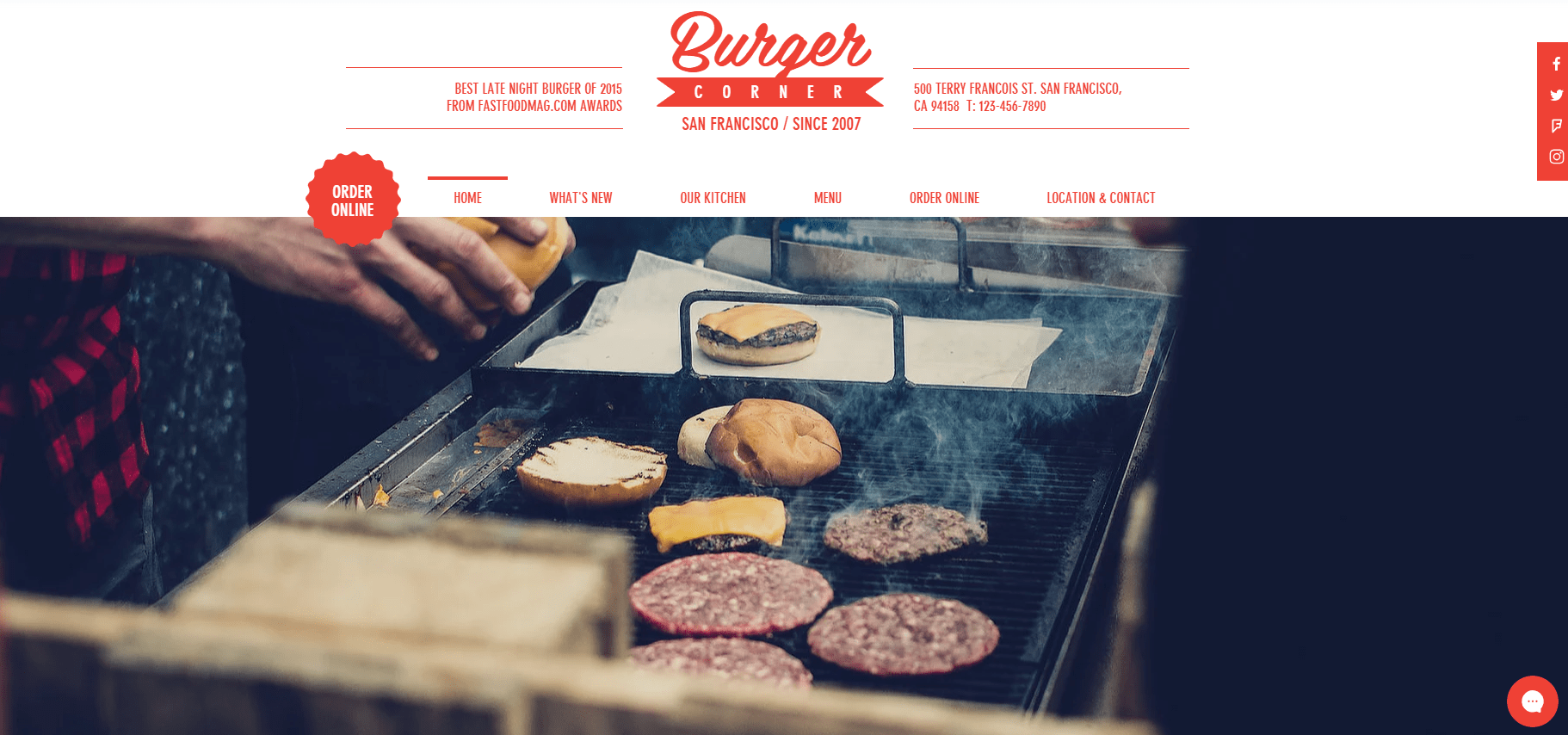 French Cuisine – Le Petit Bistro
From one very niche-specific website to the next,
Le Petit Bistro is another inspired bit of design, with French influences for a cafe, deli, or Bistro
. Although French cuisine is usually associated with expensive fine dining, this theme goes for something a bit more casual and chic.
The earthy and rich colors work exceptionally well with the homeliness we associate with French food and wine pairings
. The only downside is that it's a straightforward theme, and you'll need to add some webpages and apps yourself. However, if this is the type of establishment you want a website for, you can't pass up this template's spot-on design.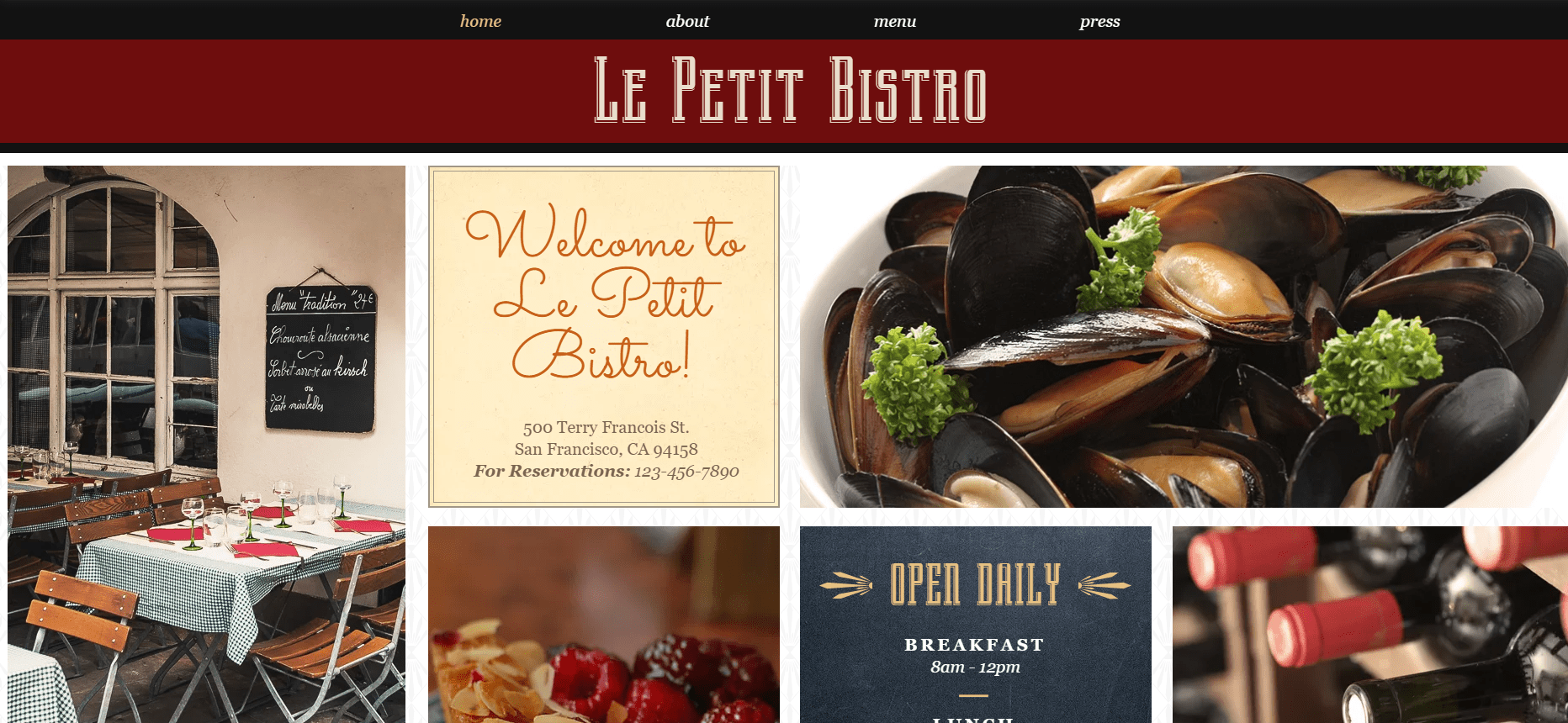 Mexican Bar – La Cantina
You can't have a list of the best restaurant themes without a proper one for a Mexican restaurant.
La Cantina puts a very contemporary spin on what could be a website for an authentic Mexican eatery
. While more subtle, it's still colorful and vibrant enough to make you think of the word "fiesta" and immediately associate it with Mexican culture.
This template would be perfect for a casual Mexican restaurant or tapas bar
, with plenty of tequila, and where people go to have both good food and a good time. Just like the two previous themes, it comes with plenty of its own unique design elements, textures, and colors to make it stand out.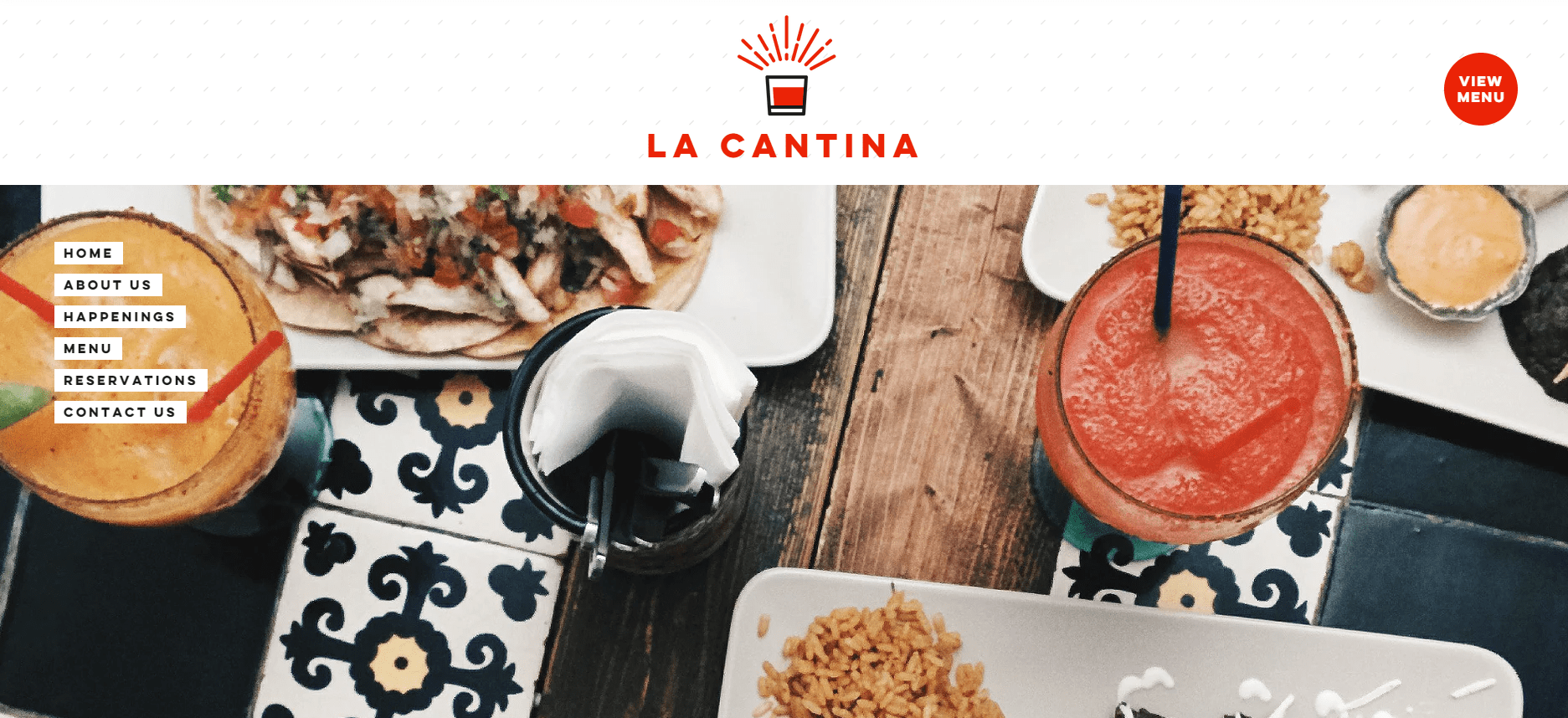 Coffee House – Barista
Coffee houses have exploded in popularity over the last few years. They provide not only a delicious fix of caffeine, but also a place to get out and relax or catch up on some work.
Barista definitely captures the exact feel you want from your favorite coffee spot. It looks beautiful, upscale — and, for lack of a better term, slightly hipster
. The colors and photos depicting scenes inside a classy coffee shop work perfectly with the coffee theme. With its "Our Shops" webpage,
this template would work equally well for a standalone shop or a franchise
, and it even includes a shop to sell your beans, grounds, or merchandise.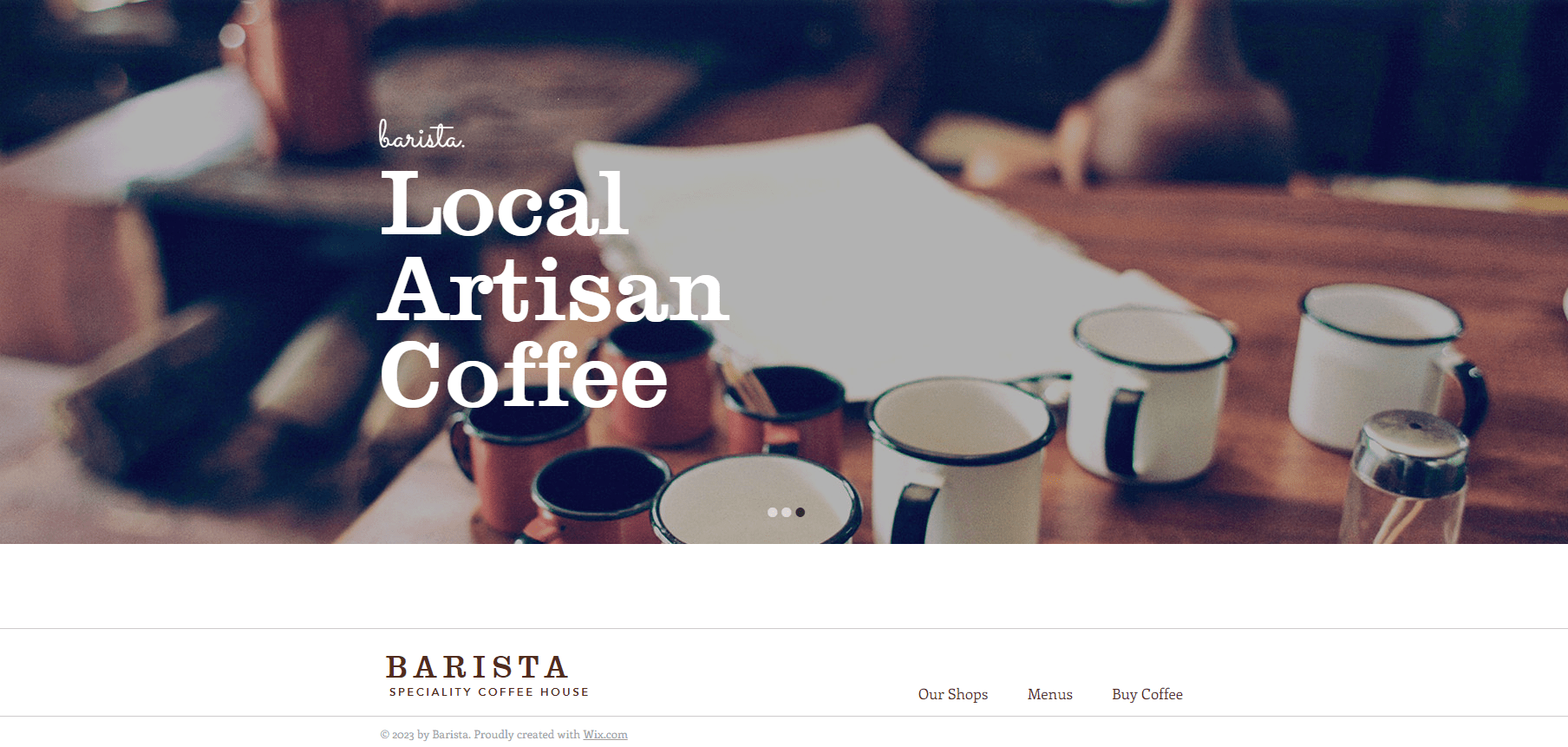 Boutique Beer – Chevalier
More and more people are turning to craft breweries for a unique take on this age-old favorite. Breweries that offer seated dining and tours of the premises have become a popular way to spend the weekend with a group of friends, and Chevaliers provides an ultra-cool template tailor-made for these types of establishments.
It certainly feels sophisticated, well-crafted, and unique — the same traits that craft-beer aficionados look for
. It's a one-page website template, and you'll need to add your menu or order pages yourself via an app. However, it's still a beautifully made theme perfect for this kind of business.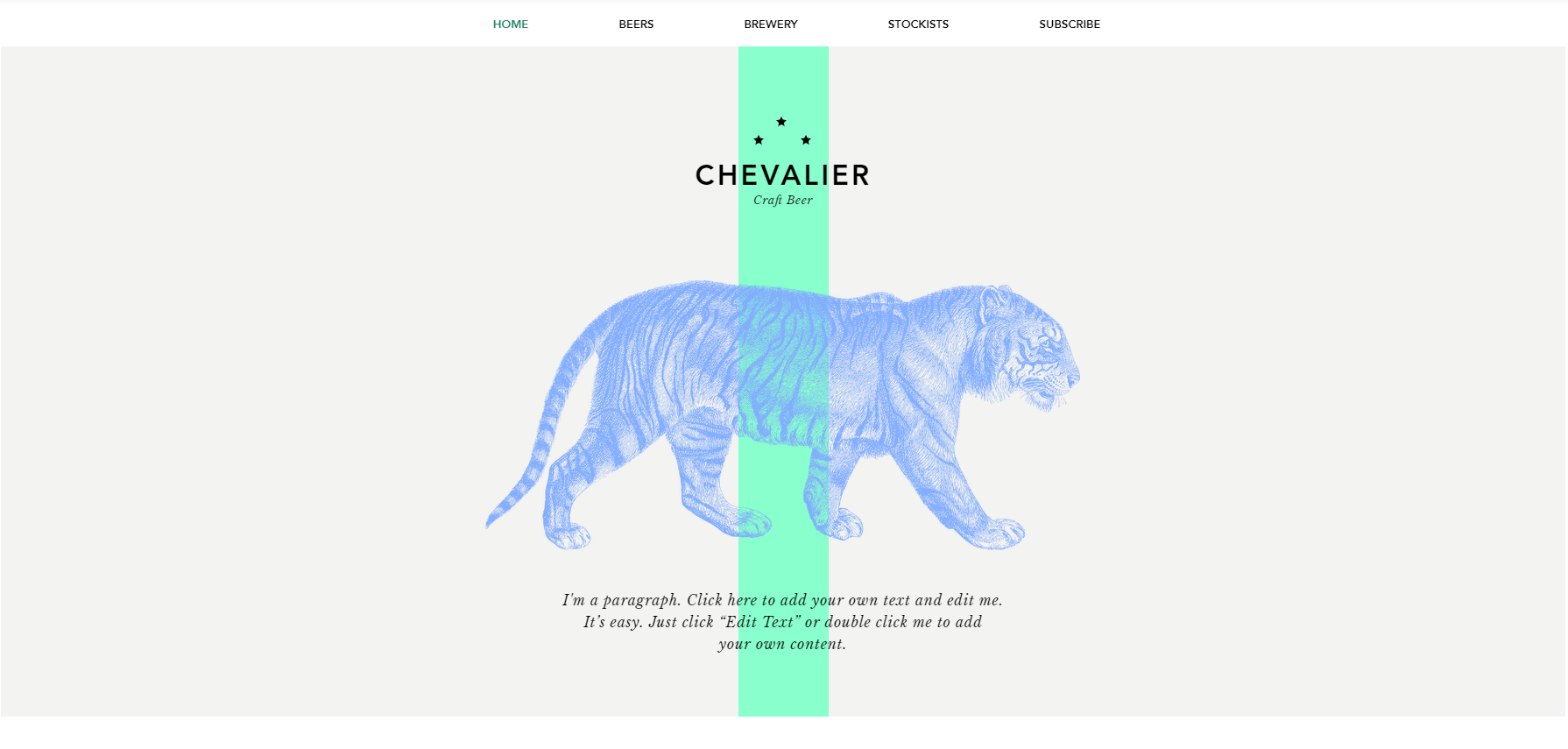 Vegetarian Restaurant – Thyme
More and more people are adopting a vegetarian diet both for a healthier lifestyle and to address environmental and animal rights concerns. If you're looking for a suitable template for vegetarian or vegan restaurants, this one fits the bill perfectly.
Thyme makes use of classy, yet elegant colors, with earthy tones like gold, green, and brown
. It's an elegant theme that calls to mind thoughts of fresh produce prepared with love into healthy and tasty meals. It also comes with most features out-of-the-box.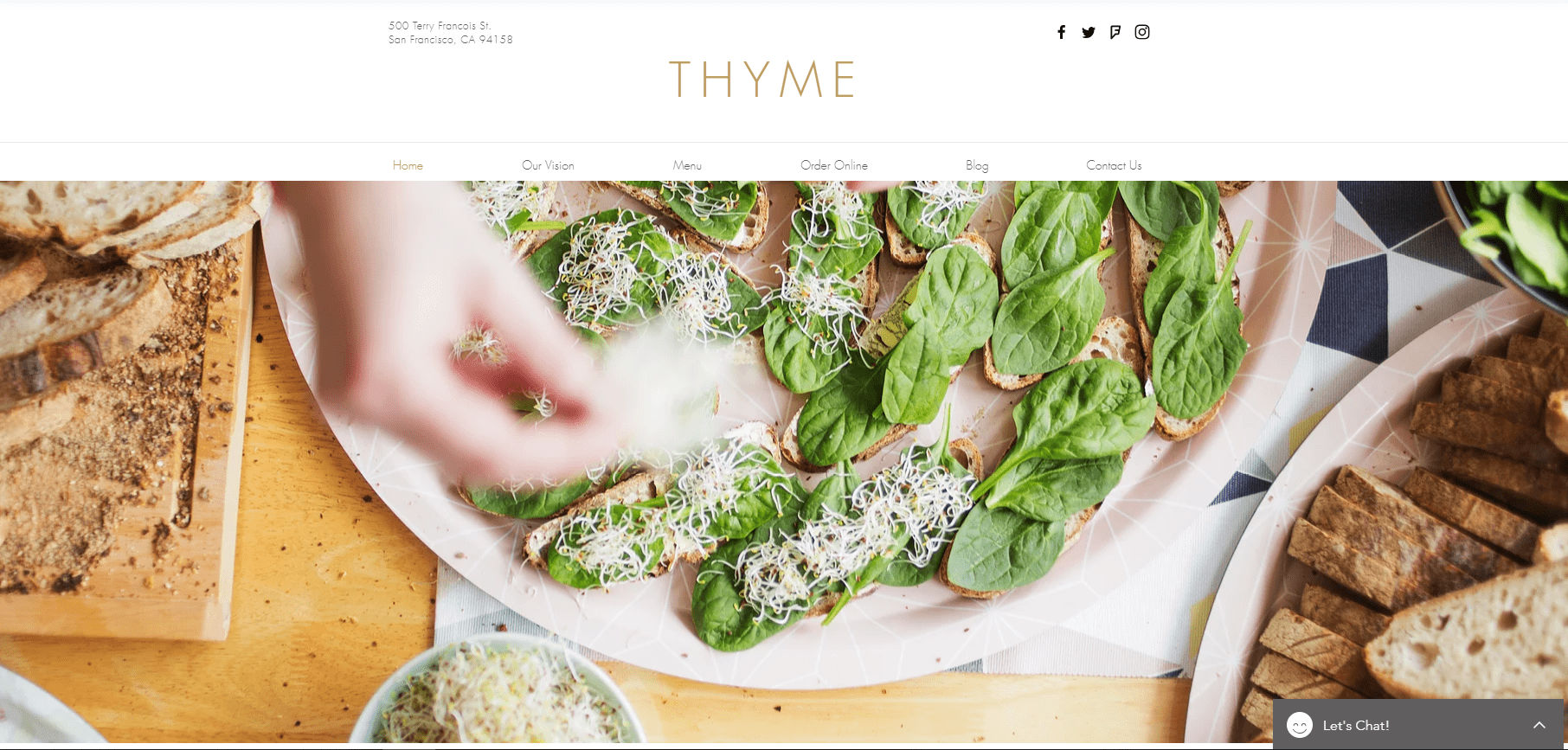 Help Your Restaurant Whet Appetites with these Delicious Templates
| Template | Appearance | Cuisine | Style | Order Online | Standout Features |
| --- | --- | --- | --- | --- | --- |
| Indian Restaurant – CHAI | 8/10 | Mainly Asian | Casual/Take Away | Yes | Minimalist design, full-screen burger menu |
| Japanese Restaurant – Makisu | 9/10 | Japanese | Fine Dining | Yes | Sophisticated, Japanese-inspired design, comes with plenty of apps/features |
| Cooking School – TASTE BÜDS | 10/10 | Any | Classy Dining/Cooking School | No | Clean, classy, modern design with image galleries |
| Pub and Bar – The Pub | 8/10 | Bar/Gastropub | Casual Drinks and Food | Yes | Dark, rich colors with events and galleries |
| Burger Corner | 10/10 | Burgers and street food | Casual Dining/Fast Food | Yes | Urban burger joint template, plenty of exciting design elements |
| French Cuisine – Le Petit Bistro | 9/10 | French/European cuisine | Semi-formal dining | No | Simple, beautiful design |
| Mexican Bar – La Cantina | 9/10 | Mexican food and drinks | Casual dining and drinks | No | Festive and colorful design |
| Coffee House – Barista | 10/10 | Artisan coffee and hot beverages | Classy cafe | Yes | Simple, yet unique design |
| Boutique Beer – Chevalier | 10/10 | Beer and pub food | Casual dining and drinks | No | One-page website |
| Vegetarian Restaurants – Thyme | 9/10 | Vegetarian/vegan food | Casual dining | Yes | Excellent for blogging, elegant and natural design |
Whatever dining experience you offer and however delicious your food is, if your restaurant doesn't have an online presence, then you're missing out. With so many eating-out options available nowadays and the ease of finding them online, you have to represent to attract a crowd. But if you're not so sure you can spare the time and expense of running a website along with your restaurant just yet, you can always sign up for one of numerous free
website builders for restaurant websites
. There's no excuse not to give one a try. Wix is a great option, and you're welcome to learn more about the platform in our
expert review
. It's important that you find a template like one from this list that not only casts your business in a professional light, but also
matches the setting and food you serve
. This will help you be irresistible to visitors looking for exactly the experience and food you offer.
A website can also help you monetize your restaurant further by providing a platform to sell associated goods or let customers order online. And if your venture or food has a story to tell, you can also set up a blog to help you do just that.