but there's still a lot to consider when picking the right one for your blog
. If you blog in a mainly visual industry, you might need pages with large, bold images. If your blog is mainly text-focused, you might want a clean, simple look to make your words stand out. Squarespace has it all, but not all templates will fit all types of blogs.
I'm a graphic designer and blogger in my free time, so I decided to try out all of Squarespace's blogging templates myself
to show you how to choose the right one for you, and suggest a few unexpected contenders for your blog template.
Choosing a Squarespace Blog Template – The Basics
Squarespace templates are divided into categories like
Weddings
,
Online Stores
, and
Blogs & Podcasts
, but the categories are just guidelines, nothing more. Since
the templates have lots of editable options like font styles, color palettes, layout details, and menu text,
it's easy to personalize a template and adapt it for your blogging purpose.
Pro Tip:
Squarespace shows you more template options if you type in a search phrase describing your website than if you just click on a Top Category. I found only six templates in the
Blogs & Podcasts
category, but searching for "Write a blog" brought up over ten options. You can learn more tips and tricks in our
expert Squarespace review
.
What I like most about the template selection process is that you can install and preview multiple templates to see how they look before taking your site live. Unlike with many of the other
top website builders in the market
, you can swap out templates anytime if you find a new one that you like better, even if your blog site is already active.
Squarespace Blog Templates I Love, and Why They're Great
Haute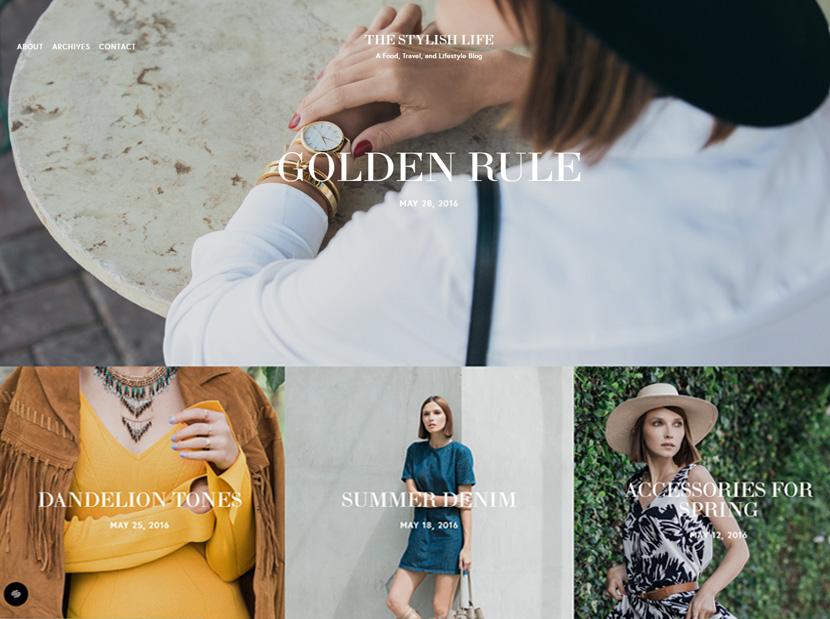 If your blog includes a lot of eye-catching images (think fashion, food, or photography), you'll love Haute's visual focus.
Make sure to upload your best photos for the mosaic-style home page. Clicking on any image title takes your readers directly to the blog post. Haute also has a text-based site menu that makes it easy for readers to search your post archives and find your contact info. White is the default font color for this template's home page, but as you can see above, it's not always ideal for readability. Fortunately,
you can easily adjust the colors based on the images you use, to ensure better visual contrast for easy reading
.
Skye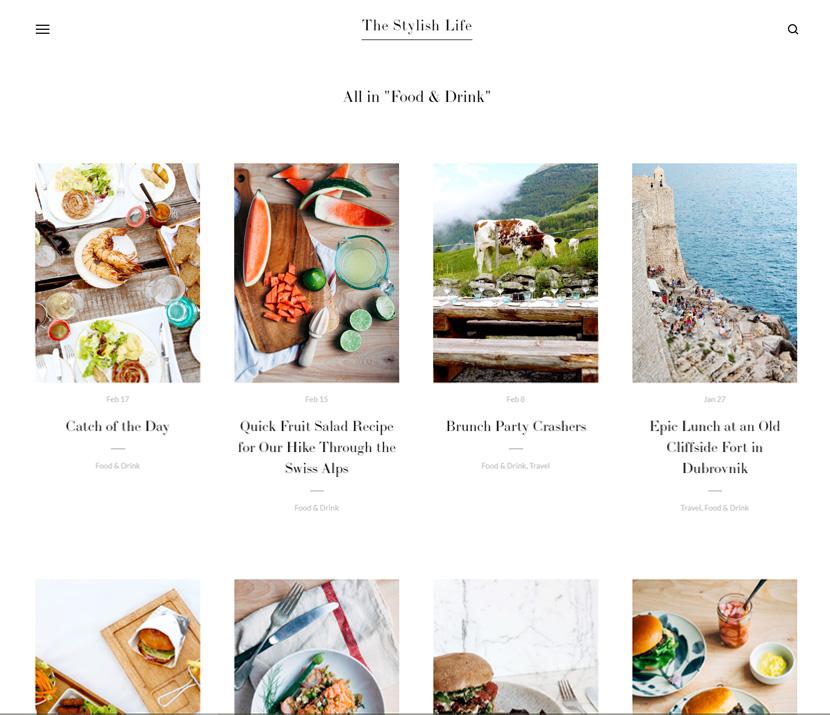 Skye is a very versatile blog template, but I especially like it for food, lifestyle, and travel blogs.
The homepage shows posts arranged by publication date, with featured images and category tags that make it easy for readers to find posts based on their interests. This template has a nice magazine-like layout to it, and the minimalist hamburger menu (web developers' jargon for those three little lines at the top left corner) is very unobtrusive. It pops out to display large, easy-to-read navigational text and social media links, giving your site a great balance of clean looks and a simple, intuitive user experience.
Tudor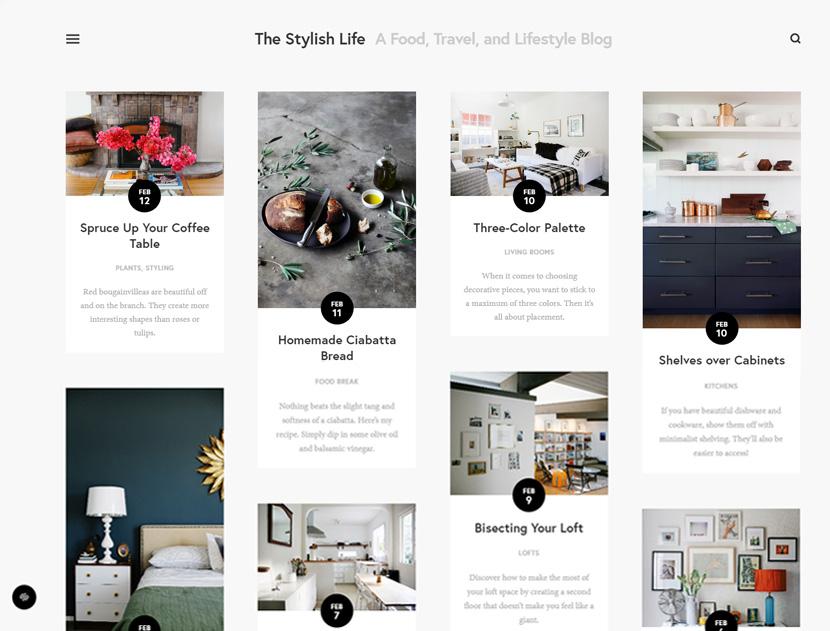 Tudor is similar to Skye, but with a less symmetrical, more modern look.
Tudor works very well for home decor and lifestyle blogs, especially sites with a staff of contributors
, since it displays the author's name and bio at the end of each post. Don't feel limited by the default images and pages the template includes, either. You can edit each section to suit a variety of blogging styles, from casual to elegantly refined. Readers can easily find posts by category and author, along with contact pages and social media links, thanks to the hamburger menu up in the top left corner. The template also lets you set up static pages for writer bios, submission information, and a contact form that your readers can use to send inquiries and feedback.
SEE ALL SQUARESPACE BLOG TEMPLATES
Squarespace Blog Templates to Avoid
While Squarespace does a nice job overall with template design, there are a couple of options under
Blogs & Podcasts
that don't impress me.
You could potentially edit these designs to suit your needs, but if you want a ready-to-use template, I don't recommend these two.
Foundry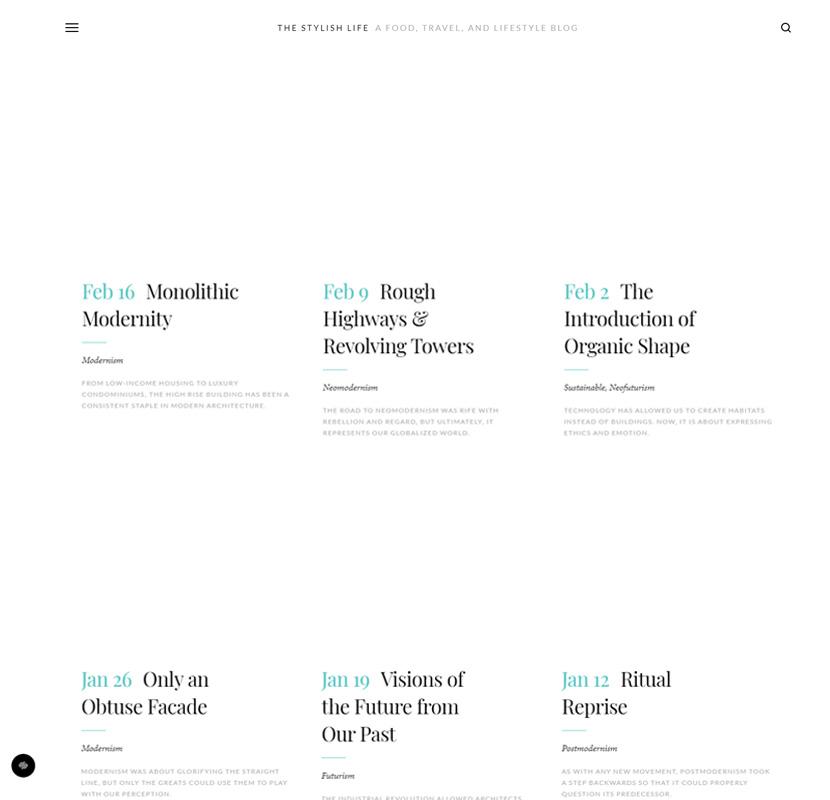 Meet Foundry. Oh sorry,
were you waiting for the images to load? Yeah…there aren't any.
That is a
lot
of white space, and there's literally nothing to entice a reader to click past the first page. Even academic writers and literary reviewers need more than Foundry has to offer. A nice illustration or photograph beats even the most colorful and descriptive language when it comes to capturing a site visitor's interest.
Don't use this blog template unless you have the time and know-how to make major tweaks to the visual layout
.
Rally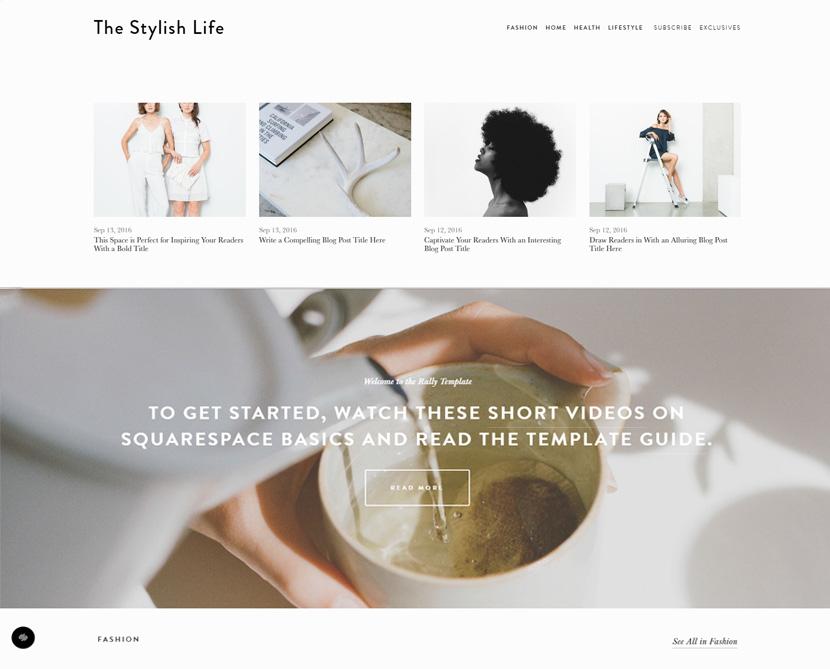 Rally certainly isn't a terrible blog template, but it could use some improvements. It has a nice text-based site header and menu at the top, but
the first block of images and text is too small to draw much attention to the content
. Some minor adjustments to both the text and image sizes will have this template looking much better – and you can make all those changes in the template settings.
But unless you enjoy making your readers squint, you won't want to use Rally if you're looking for a template that looks great right out of the box.
TRY OTHER SQUARESPACE BLOG TEMPLATES
Other Squarespace Templates You Can Use for Your Blog
As I said, there's no reason to limit yourself to designated
Blogs & Podcasts
templates on Squarespace.
There are plenty of lovely templates in other categories
that adapt really well for a blogging site.
Pro tip: If you have some website building experience and/or know basic website coding, you can even incorporate custom CSS to make use of additional Squarespace features like event calendars, booking software, shopping carts, and reservation management tools.
Aria – From the Musicians and Bands Category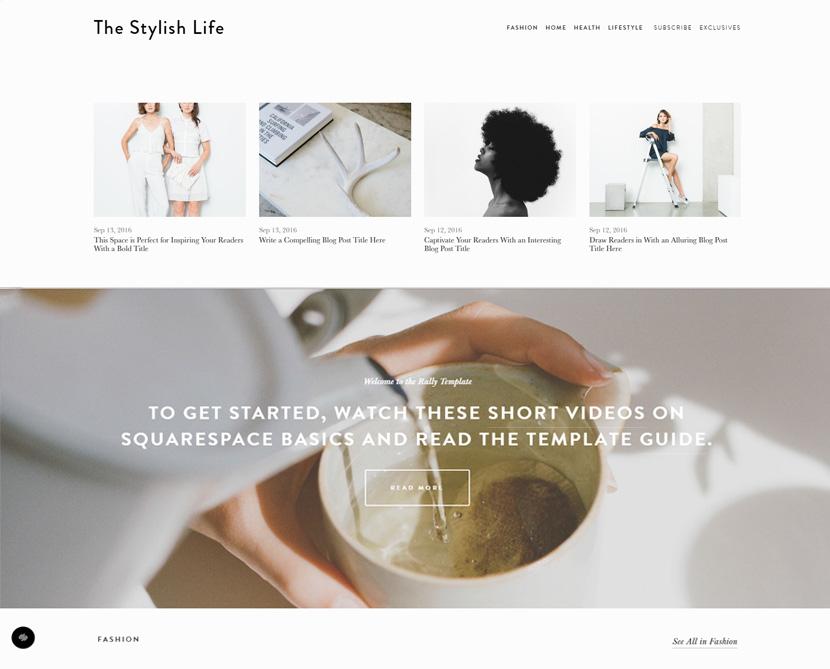 Aria was designed with artists and musicians in mind, but don't let that stop you from using it if you're not one.
You could easily adapt Aria into a blog with just a few adjustments to the page names and images
, and it can work extremely well for a classroom or teaching blog. By default, this template includes an events calendar and news section, which is ideal if you both blog and interact with readers or students in person. If you have a SoundCloud account, you can easily embed podcasts, music tracks, spoken word content, or other audio files to build a more personal connection with your readers.
Shibori – From the Events Category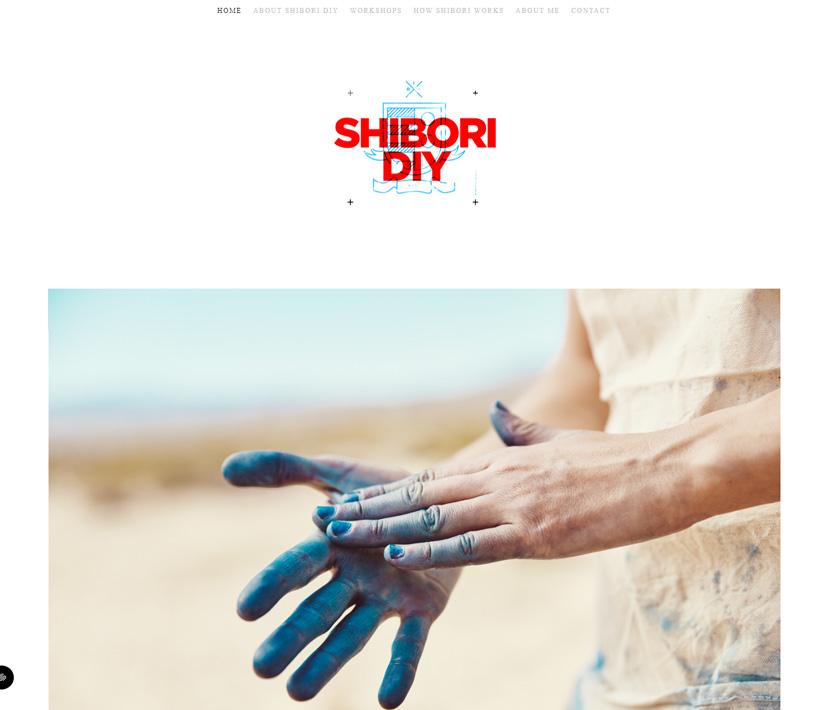 If you want to start a business or crafting blog, Shibori can be a really good choice.
Shibori is set up to highlight workshops and product demos
, so if you're using your blog to promote products or services, it's the perfect template for you
.
You can prominently display a logo or personal avatar right at the top, so visitors will come to recognize your brand or friendly face instantly.
FIND YOUR SQUARESPACE TEMPLATE
Pro tip: If you want to create a logo for your new blog, Squarespace has a logo maker you can use for free. Learn more about how to use it in our
Squarespace Logo Maker review
.
Shibori features pre-designed event pages with calendar integration, so guests can easily learn more about your workshops or other in-person events. You can also create signup pages and automatically send event reminders. In short, Shibori makes it easy to manage online gatherings or live events, leaving you with more time to focus on building your audience.
Beyond the Template – Some Closing Thoughts
With the right Squarespace blog template, your site will look and feel approachable, which is a great first step toward successful blogging. But don't get distracted from what matters most. In the end,
if you have a vibrant personality and a writing voice to match, that will do more than any template to keep your site visitors coming back
for every new post you publish.