Finding the best email marketing solution is not easy. Nevertheless, choosing the one that will give you the most value for your money is a top priority for companies and organizations of all shapes and sizes. But with such an overwhelming number of options out there, you have to do your research first in order to make a confident decision.
In my experience, AWeber is a potential solution that's often discussed. If you're currently considering it, read on for what you can expect from its feature list, and for my thoughts on whether you'll get what you pay for.
AWeber Features and Pricing
What differentiates AWeber from competing email marketing solutions is its pricing model. Nearly every other solution ties feature access to price. In other words, the more you pay, the more functionality you get.
AWeber does not tie functionality to price. All AWeber plans give you full access to all of its features.
Here's what's included:
Action-based automation and segmentation
Drip (lead nurturing track) campaigns
Ability to connect AWeber to social media accounts, landing pages, shopping carts, and more
Ability to create mobile-friendly sign-up forms
Subscriber list segmentation using tags and custom fields
Drag-and-drop newsletter editor
700+ mobile-ready HTML email templates, or the ability to build your own custom templates
Ability to create mobile-optimized landing pages
Analytics tools
Ability to build custom API integrations
Mobile app to view email schedule, subscriber stats, open/click rates, follow-ups, and more
Tools to avoid the spam folder
24/7 email and live chat support
I've found this all-access pass to be a huge asset for clients for two main reasons:
#1. You Don't Have to Compromise on Quality
The first reason is that it gives you the tools you need to build your list and give your subscribers the respect they deserve from Day 1. AWeber gives companies without a large budget access to advanced email marketing techniques, allowing them to grow their business as quickly as possible and get the most ROI on their dollars spent.
Take the example of a small e-commerce store with big ambition. Whether your email list has 15, 150, 1,500, or 15,000 subscribers, you still need the same functionality to service leads properly and the way they expect so you can close as many sales as possible. Email marketing solutions that tie that functionality to price force you to make a decision: Do you want all the tools available to help you grow, or do you want to keep your costs down?
AWeber eliminates that problem.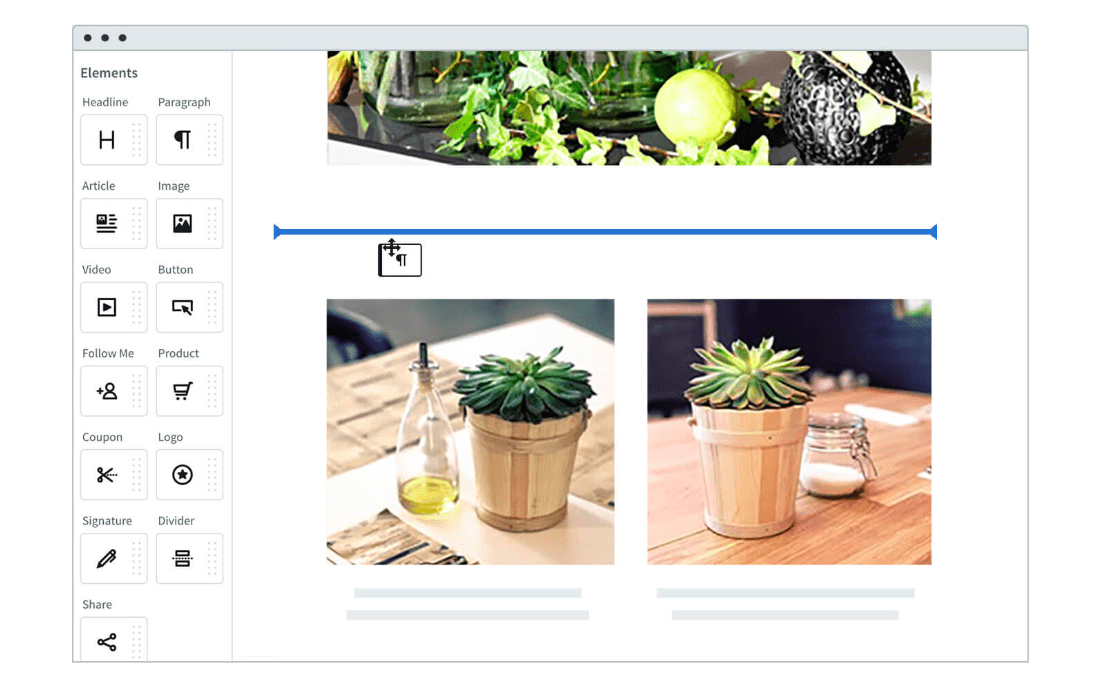 #2. You Can Scale Your Email Marketing Seamlessly
The second reason is that I've used it to help organizations set up lead-nurturing pipelines, email-response workflows, API integrations, and mobile functionality right from the beginning of their email marketing efforts. Being able to put these things into place right from the start not only creates more effective email marketing in the present, but also also saves time and money that would otherwise be spent implementing them into a larger subscriber list in the future.
For example, I've seen companies that cut corners in their early days by manually scoring leads. But as their subscriber count grew, they eventually became overwhelmed. Then, when they were ready to automate, they found themselves using up resources trying to reverse-engineer the characteristics of their (unofficial) lead nurturing tracks — a process that could have been avoided if they had the full functionality they needed from the start.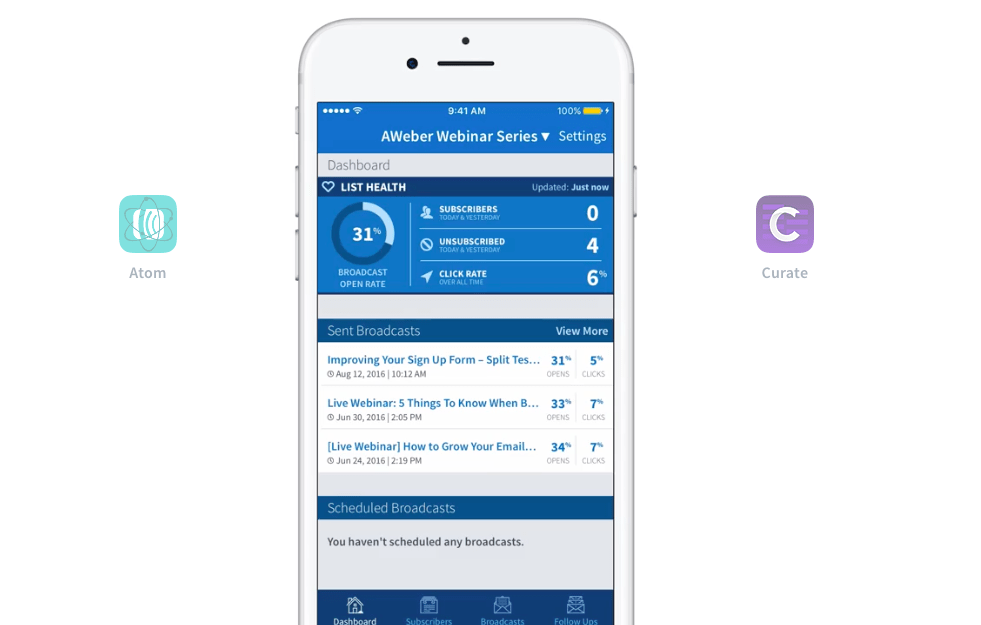 Like I said, these are just two of the main reasons why I like the fact that AWeber does not tie pricing to features. Instead, its pricing model is based on the number of list subscribers. You'll pay additional amounts according to the following thresholds:
0-500 Subscribers
501-2,500 Subscribers
2,501-5,000 Subscribers
5,001-10,000 Subscribers
10,001-25,000 Subscribers
25,000+ Subscribers
Is AWeber Better than Competing Email Marketing Solutions?
If you're skeptical that a solution that doesn't follow the usual pricing conventions could offer the same functionality as other email marketing solutions, I wouldn't blame you.
I personally really like AWeber's pricing model, but it does have some functionality issues when compared with the competition. Here's a breakdown of how it compares with three of its main competitors:
#1. MailChimp
MailChimp's feature list is much more comprehensive than AWeber's, especially when it comes to e-commerce capabilities. You can run ad campaigns on Facebook and Instagram, use "Predicted Demographics" to get hard data about your customers to inform future list segmentation decisions, and send out customized and personalized order confirmations, invoices, and re-targeting product recommendations. AWeber will give you the minimum for managing an e-commerce subscriber list, but MailChimp lets you get as granular as you want so you can squeeze out every last drop of ROI.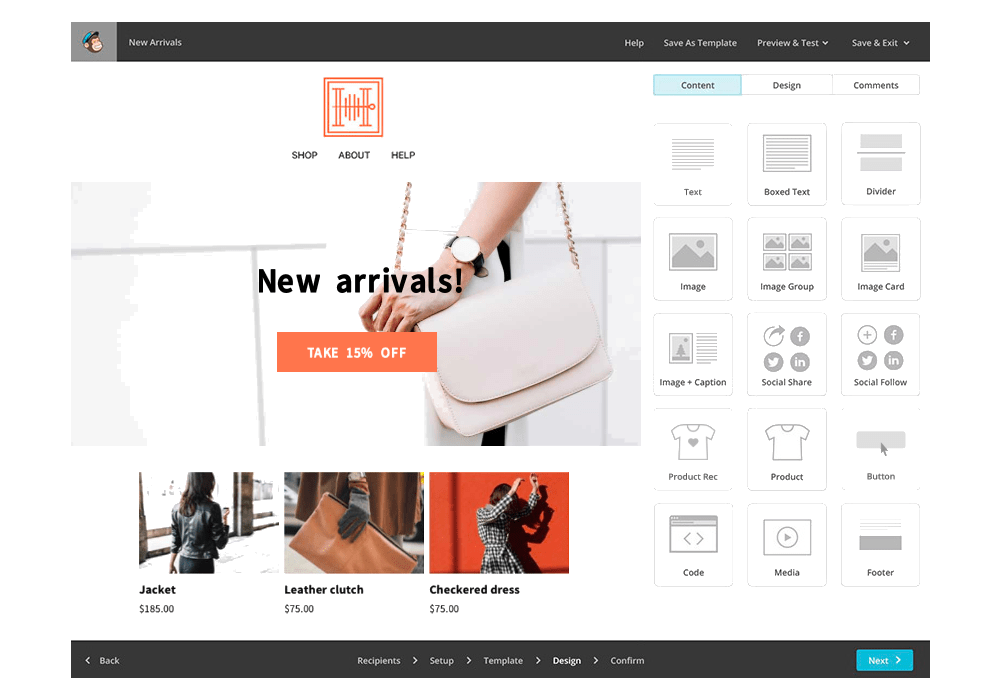 The problem is pricing. Whereas AWeber doesn't tie functionality to price, MailChimp's does the exact opposite. Its advanced segmentation, multivariate testing, and comparative analytics reports functionality is tied to its "Pro" plan — which costs 20 times more than its next cheapest option. Moreover, AWeber's pricing for a list of up to 25,000 people is 25% cheaper than MailChimp's "Pro" plan.
If you're a small e-commerce store just getting started, you'll probably find MailChimp to be the better option. However, in my opinion, non e-commerce organizations will likely find that AWeber's full functionality is worth the money.
#2. Constant Contact
What I like about Constant Contact is that, compared with AWeber, it offers a nice compromise between functionality and price. There are only two plans: "Email" and "Email Plus." The cost of the "Email" plan begins at the same amount as AWeber's plan for 0-500 subscribers. The cost of the "Email Plus" option starts at the same price as AWeber's plan for 2,501-5,000 subscribers, so once you go over 5,000, AWeber is more expensive.
Where Constant Contact falls short is that its features list is stripped down compared with AWeber's. For example, there are far fewer customizable templates, a cap on the number of user accounts you can create, apps and integrations but no customization options, and automation capabilities but no help avoiding the spam folder. For this reason, I've especially steered larger organizations I've worked with away from Constant Contact. It simply doesn't offer to today's marketers the full functionality for increasing ROI.
Bottom line, if your most important factor is cost, then go with Constant Contact. However, if you have the budget, AWeber's additional features make it the better choice.
#3. Active Campaign
In stark contrast to Constant Contact is Active Campaign. If there's a more impressive feature list out there than Active Campaign's, I have yet to find it. Like many other solutions, AWeber simply fails to keep up with its feature list.
Active Campaign bills itself as a solution for small businesses, but I think it sells itself short. In my experience, large companies and organizations especially will want to look at this powerful solution. The platform provides the ability to automate sales, integrate sales and CRM platforms, and offer customer service with direct, on-site messaging.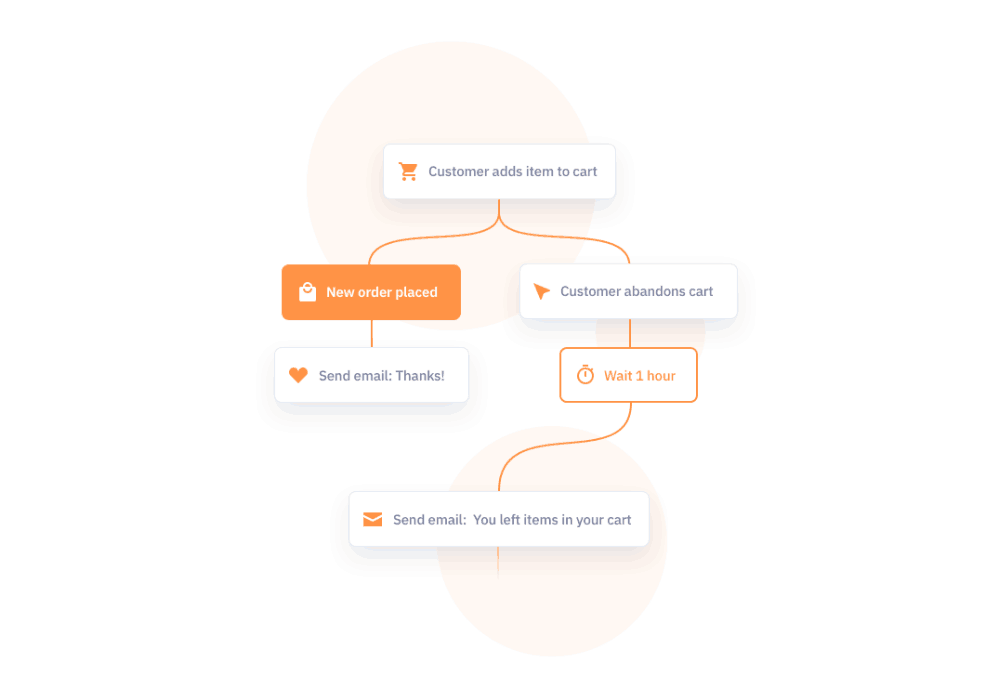 Of course, that all comes at a cost. To put it bluntly, Active Campaign is pricy. Its cheapest plan costs a bit less than AWeber's, but that's only because it comes with very stripped-down functionality. The cost of Active Campaign's full functionality for 2,500 subscribers is more than 50% higher than what you'd pay for AWeber's plan for 10,001-25,000 subscribers — and the costs just go up from there.
If you're a big company or organization that wants state-of-the-are email marketing solutions, I can't recommend Active Campaign enough. For everyone else, it's not worth the money. AWeber offers more than enough to meet the needs of individuals, small or medium-sized businesses, and even quite a few larger organizations — all while costing significantly less.
AWeber Is Worth the Money For All But the Largest Organizations
I've found that AWeber's decoupling of price and features gives it a huge advantage over other email marketing solutions. It has the feature list of a more expensive option for large companies, while retaining the affordability that individuals and smaller organizations require.
However, the flip side of this pricing model is that smaller organizations can see their costs skyrocket as their subscriber list grows. Therefore, if you're on a budget and don't have a direct correlation between subscriber count and revenue, AWeber won't be a viable option for you.
Overall, AWeber is worth the money if you're on a budget and looking to get your hands on professional-level email marketing functionality. However, if you're a larger company, or an organization without high per-subscriber revenue, I've found that there's enough of a downside to AWeber that you should look elsewhere.