Jump down to find out how you can hire a talented logo designer for just $5.
I'll also recommend a great online logo maker if you want to give DIY a go. But first, here are a few of my favorite wave logo designs.
9 Best Wave Logos
When my colleague decided to test various logo design services to find the best one, I was eager to see how they compared – and there were some unexpected results. Head over to read his
expert logo design comparison
and see how some of the most popular design services performed during his experiment.
How to Get Your Logo Designed for $5
You can get a professionally designed, totally unique wave logo without breaking the bank. With Fiverr, you can hire a freelance designer to create your logo from just $5, with many talented designers only charging the lowest price point. To find your perfect logo designer,
go to the Fiverr homepage
 and type 'wave logo' into the search bar. This will bring up freelancers offering relevant design packages. As the word 'wave' has multiple meanings, you might like to try other search terms, such as 'water logo' or 'sea logo'. Why not search by your style preferences instead? Under the
Logo Options
search filter, refine potential designers by their style, from 'Watercolor' to 'Hand-Drawn'. Once you've found a designer you like, click on their profile to view their portfolio, customer reviews, and package details.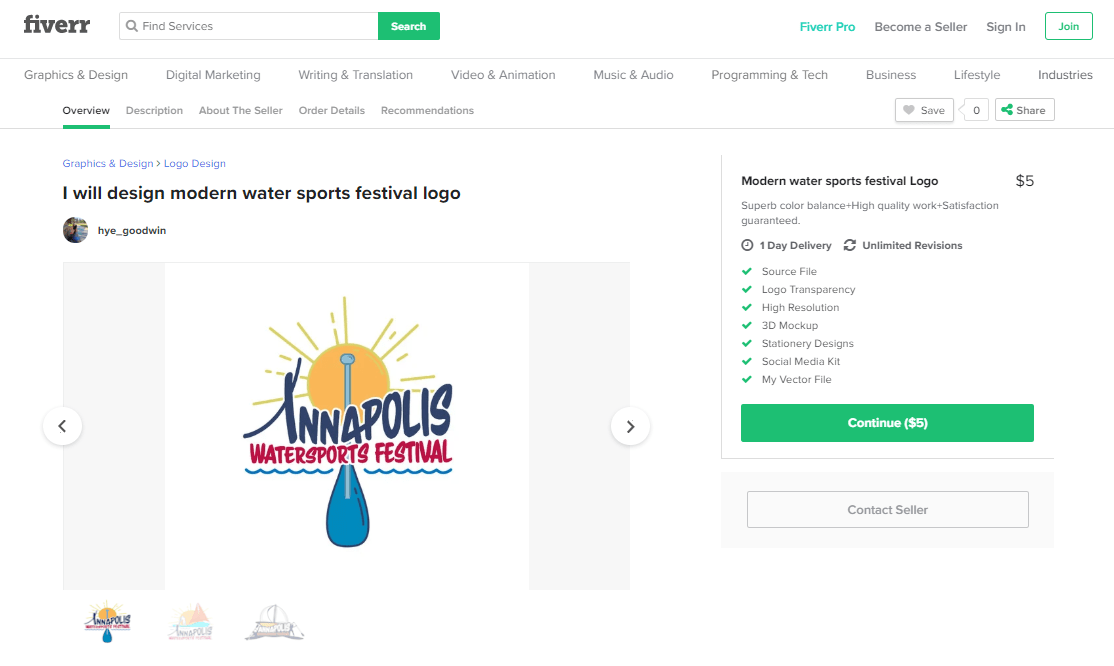 Once you're satisfied, click
Continue
to navigate to the payment page. Review the package details and click
Order Now
to finish the hiring process and secure your logo designer.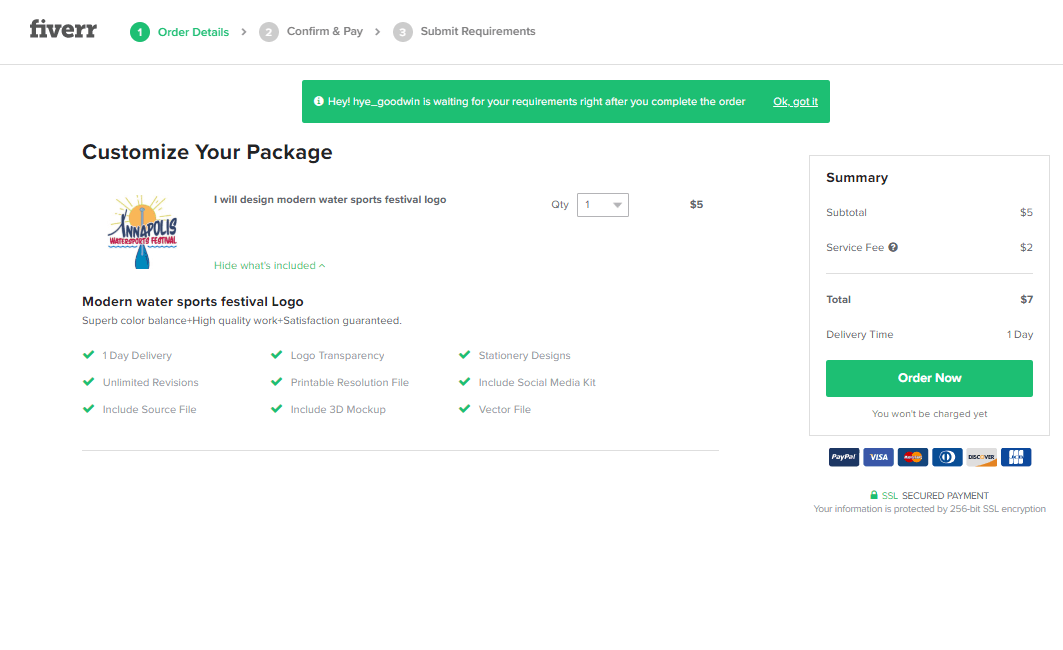 Within just a few minutes, your new logo design can be on its way to you. Ease of use is just one of Fiverr's perks. Some other great features include:
Fiverr Pro – If you can afford to stretch your budget, invest in a Fiverr Pro designer. Fiverr employees assess every Pro freelancer and certify they offer the highest level of customer service, design quality, and reliability.
Search options – Refine your search by specifying budget, delivery time, seller details, and style preferences.
Upfront costs – When using Fiverr, your payments are made before you receive your logo. This means your designer can never charge you extra or add on fees once their services have been commissioned.
Package extras – Many designers offer flexible add-ons to their packages. These include additional revisions, 3D mockups, and social media kits.
Want to know more? Check out our
in-depth Fiverr review
for more tips to finding your dream designer.
How to Make Your Own Logo
Have you decided to create your own logo? Designing a professional-looking logo requires some time and creative ability. On top of that, a DIY logo maker isn't necessarily cheaper than hiring an affordable designer. While you can make your logo for free, you'll have to pay if you want to download your design in a high-res format. Putting in effort to create your own logo might seem like a challenge, but it's definitely achievable. If you're dedicated to experimenting, I suggest considering Wix Logo Maker. Although numerous logo generators are available, I believe that Wix Logo Maker consolidates all the most user-friendly features into a single platform.
Go to the Wix Logo Maker homepage
 and set up a profile to get started. Next, enter your company name and tagline.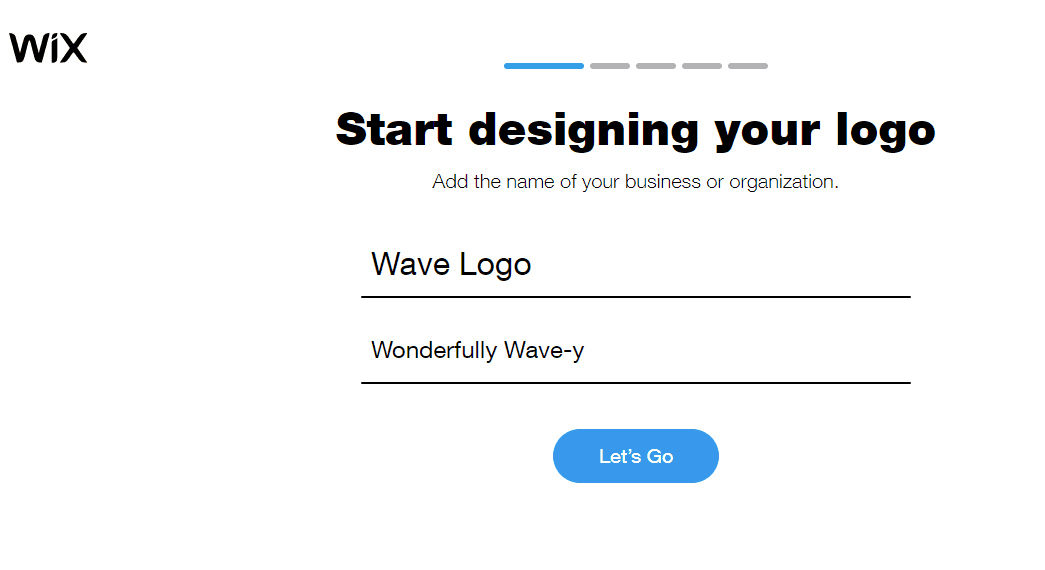 Then choose your company's industry. In this example, I chose 'Water Park'.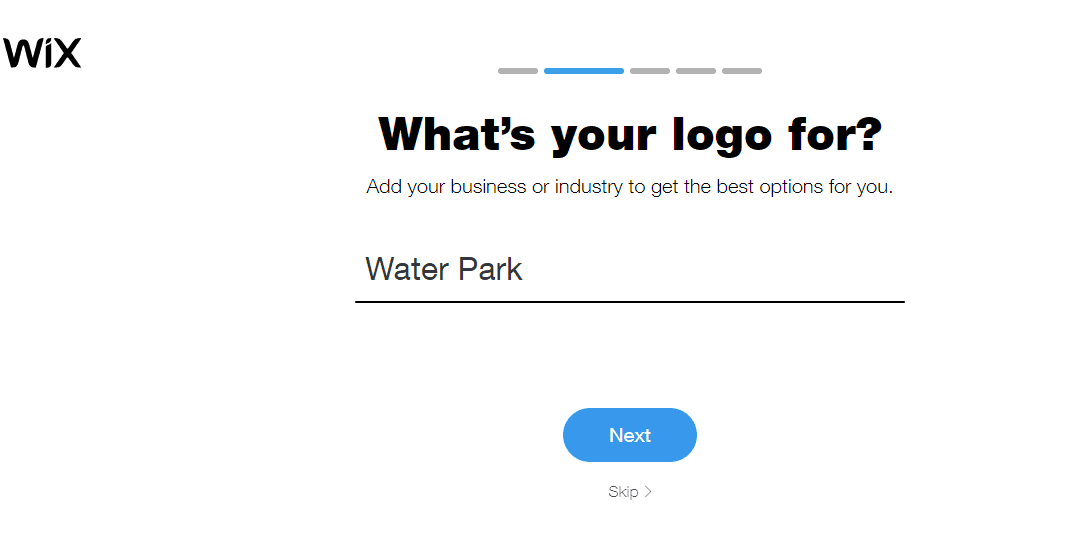 After that, several adjectives appear. Select the ones that best match the look and feel of your desired logo.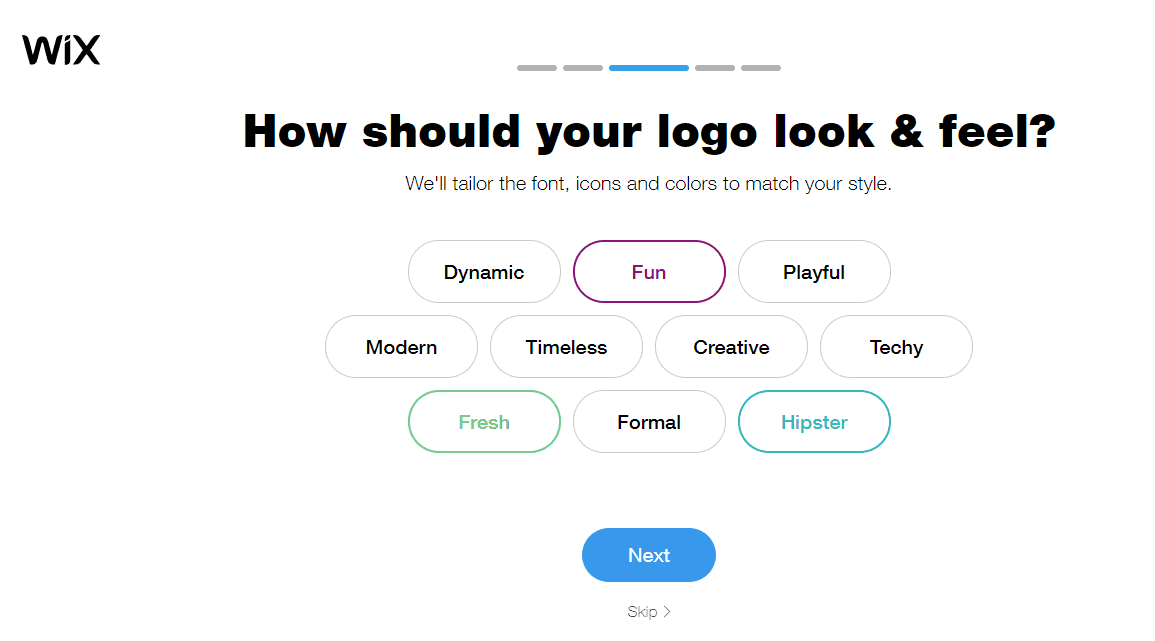 Next up, the logo pairs. Click the logo you like the best or hit
I don't like either of them
to skip it entirely.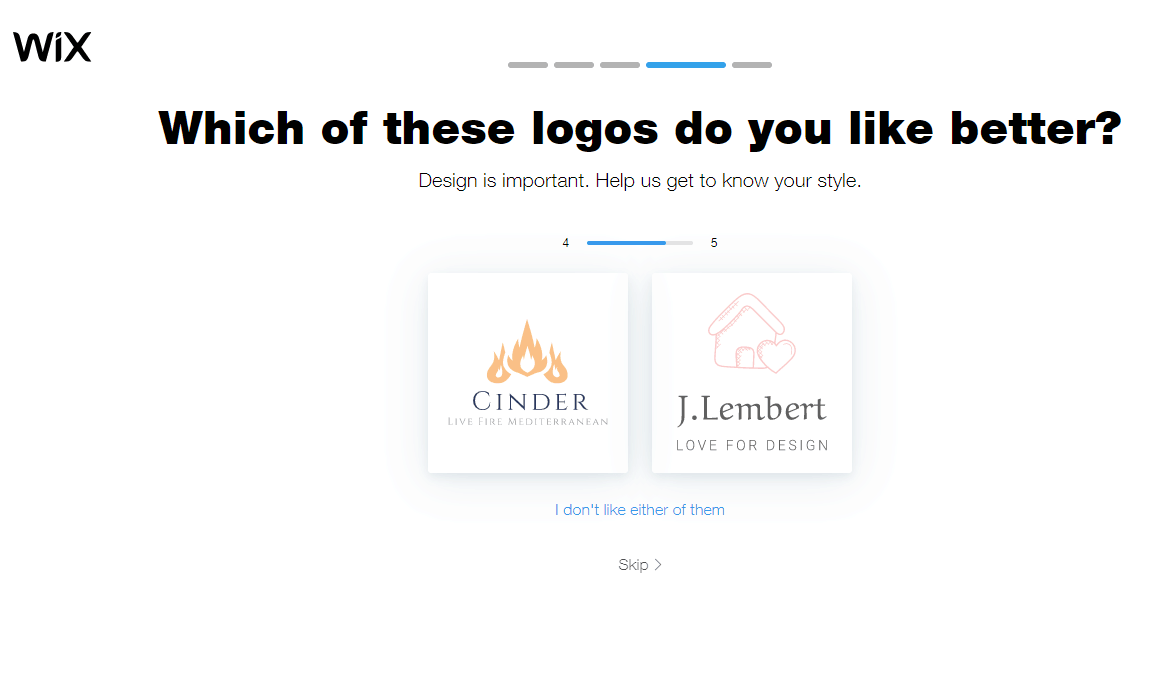 The final question will ask where you'll be using your logo. Select all the options that apply and click
Next
to generate your suggested logo templates.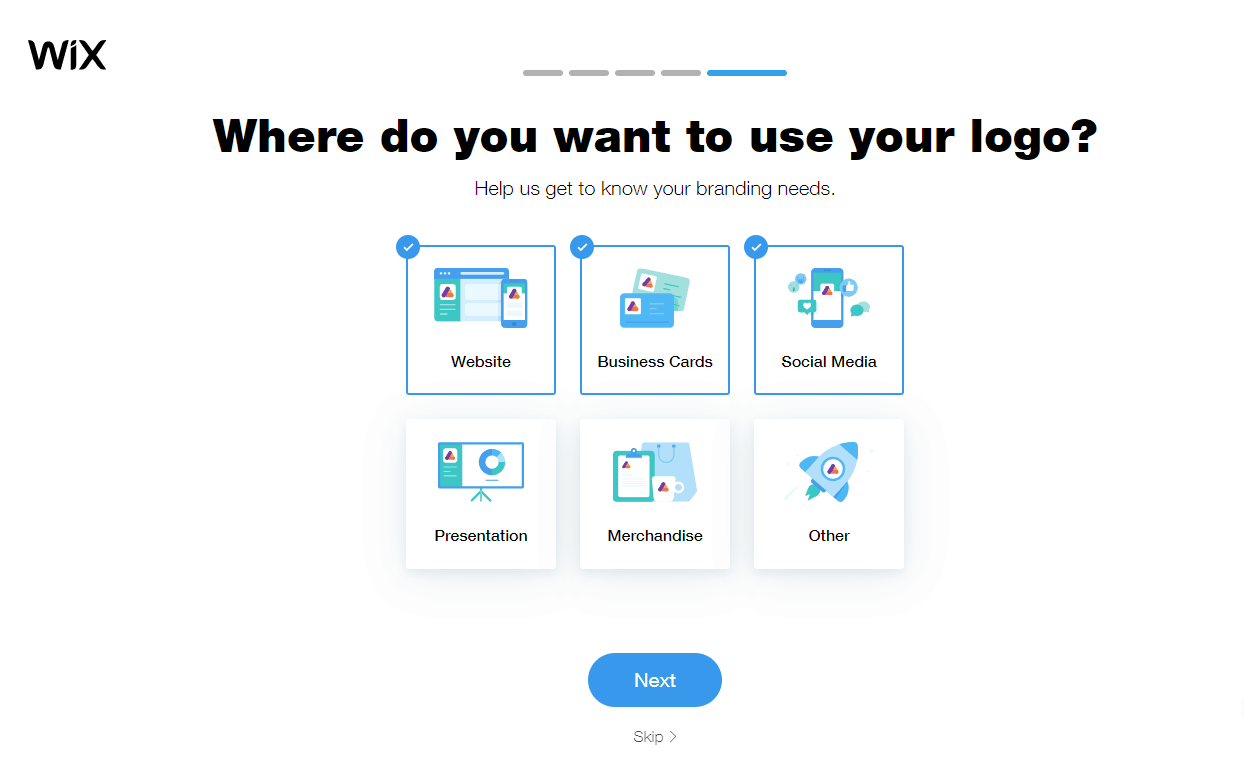 After the suggestions have loaded, scroll through the list to see if any catch your eye.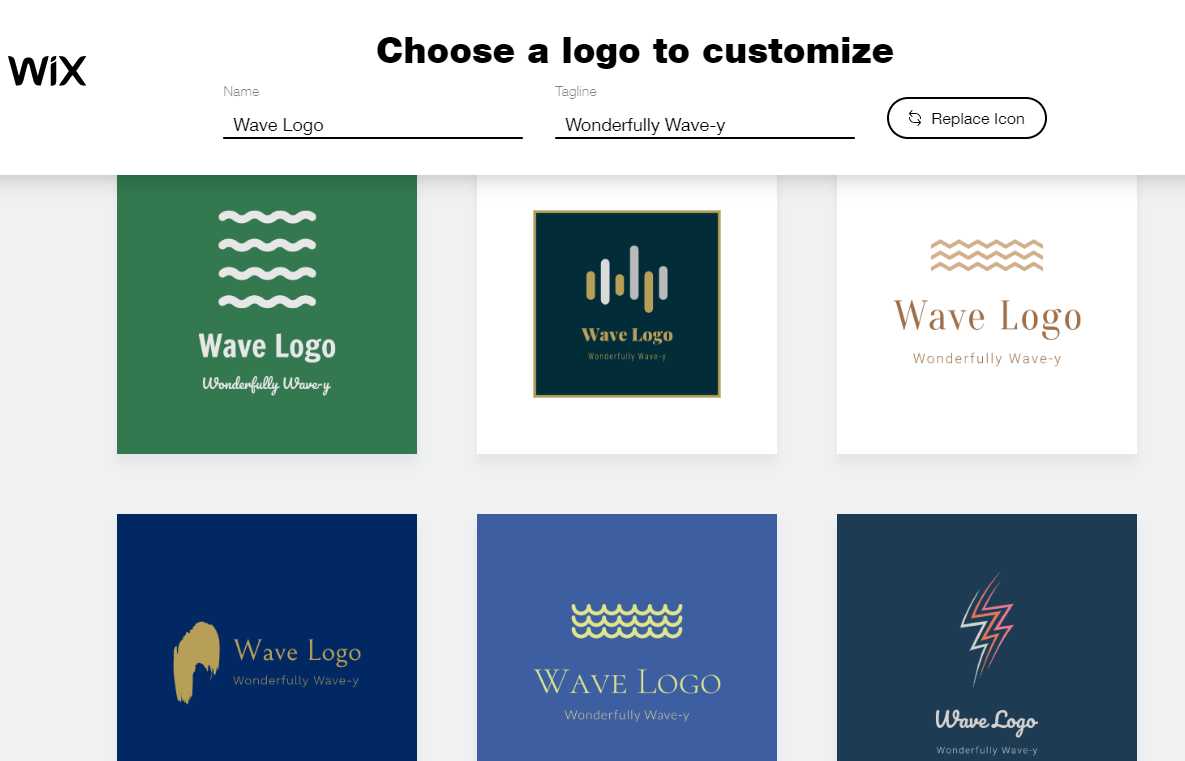 If you'd like to switch the icon, hit
Replace Icon
, type 'wave' into the search bar, and select the image of your choosing. This applies your new icon choice to all of the generated logo templates.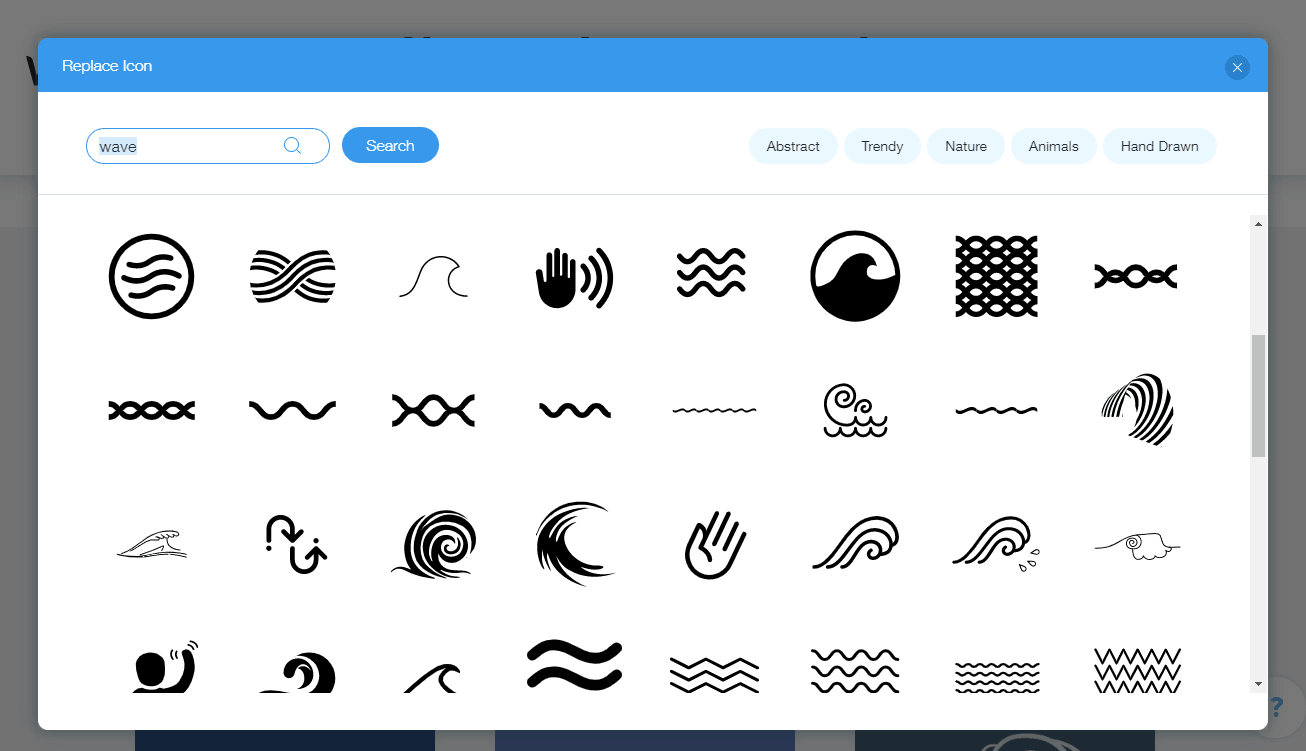 Once I'd found a new icon and chosen the template I liked best, I played around with the colors and fonts in the editor until I was happy.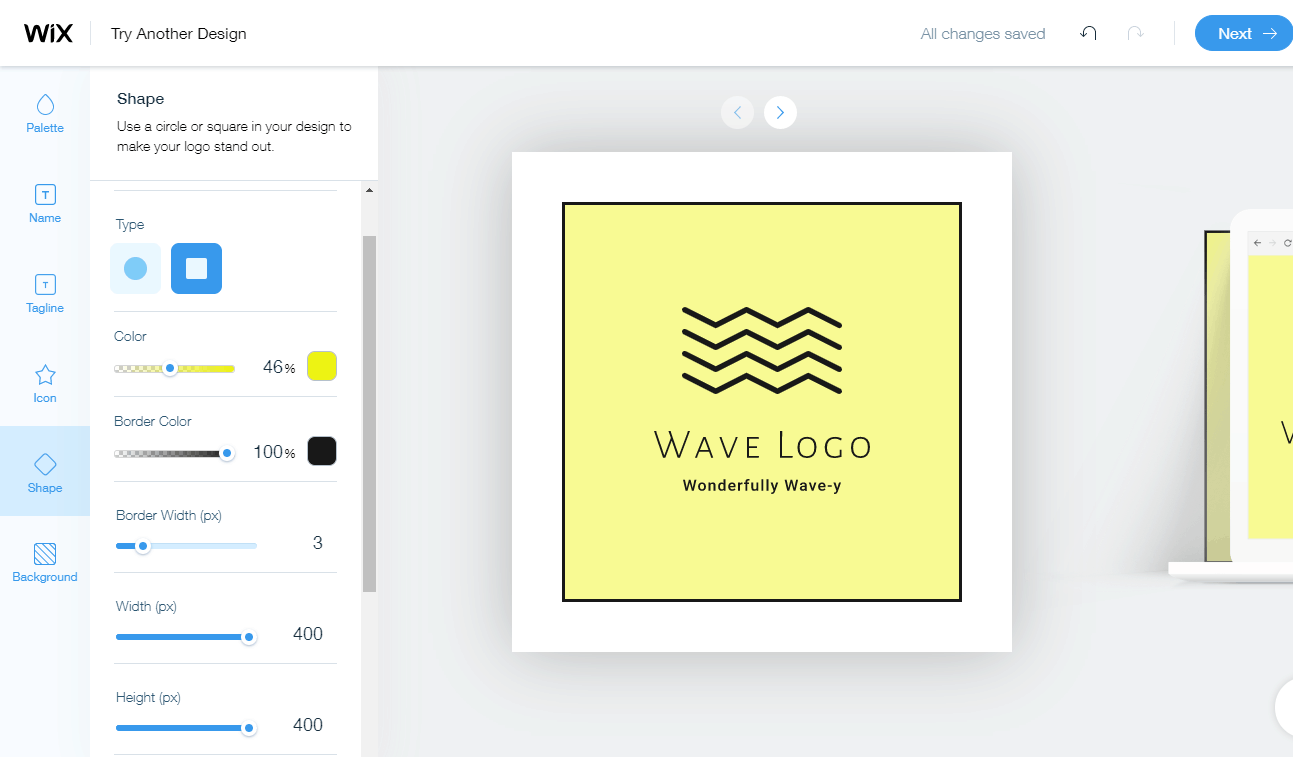 Satisfied with your design? From here, simply click
Next
to choose your package and make the payment before downloading your new high-resolution logo design. Set on DIY? Find out more about the platform in our
in-depth Wix Logo Maker review
. Some honorable mentions for other logo makers:
Looka – Looka is great for start-up business owners. After creating your logo, you can opt to purchase a social media kit, business card designs, and other branding materials. Learn more in our expert Looka review.
LogoMaker – When you're looking for a simple design, LogoMaker is the answer. Each template is easy to customize and provides a great base for creativity and personalization. Read our full LogoMaker review to learn about its features.
In Conclusion
Hiring a freelancer through
Fiverr
 takes the guesswork out of the logo creation process. With freelancers available for as little as $5, you can get high-quality work to fit any budget and be sure the finished design will expertly reflect the essence of your company. If you're feeling creatively adventurous, use
Wix Logo Maker
 to make your own logo using its attractive library of editable templates. With some vision and determination, your logo can be created and downloaded in less than 10 minutes. For more logos inspired by the natural world, check out our round-up of the
best nature logos
. And if you're still on the hunt for the logo design service that suits you best, check out my colleague's
extensive logo design service comparison
for his expert take.