Keep reading to discover my trick to getting a pro designer for only $5.
---
9 Best Watercolor Logos
Not every logo design service was created equally. To prove this, my colleague ran an experiment on the most popular services to determine which ones had the best quality and value. Check out his
expert logo design services comparison
 to see how they ranked.
How to Get Your $5 Logo Design
It might seem questionable that you can get a professional, bespoke logo for so little money. I mean, what valuable product can you really get at such a low price point? Surprisingly, you really
can
 get a professional logo for less than the cost of a fancy cup of coffee. With Fiverr, hiring an experienced designer doesn't require huge investments. If anything, it'll help save you money on your branding budget. The freelancing platform hosts designers with logo packages that begin at only $5. Each designer has their own skill and expertise and there are thousands of experienced professionals to choose from. Get started on the platform by
heading to the Fiverr homepage
. Type "watercolor logo" into the search bar or use the "Watercolor" filter under
Logo Options
 to find graphic designers offering relevant packages. It's a popular style, so you'll have quite a few to choose from. Click on a designer's profile to open the full view with more information.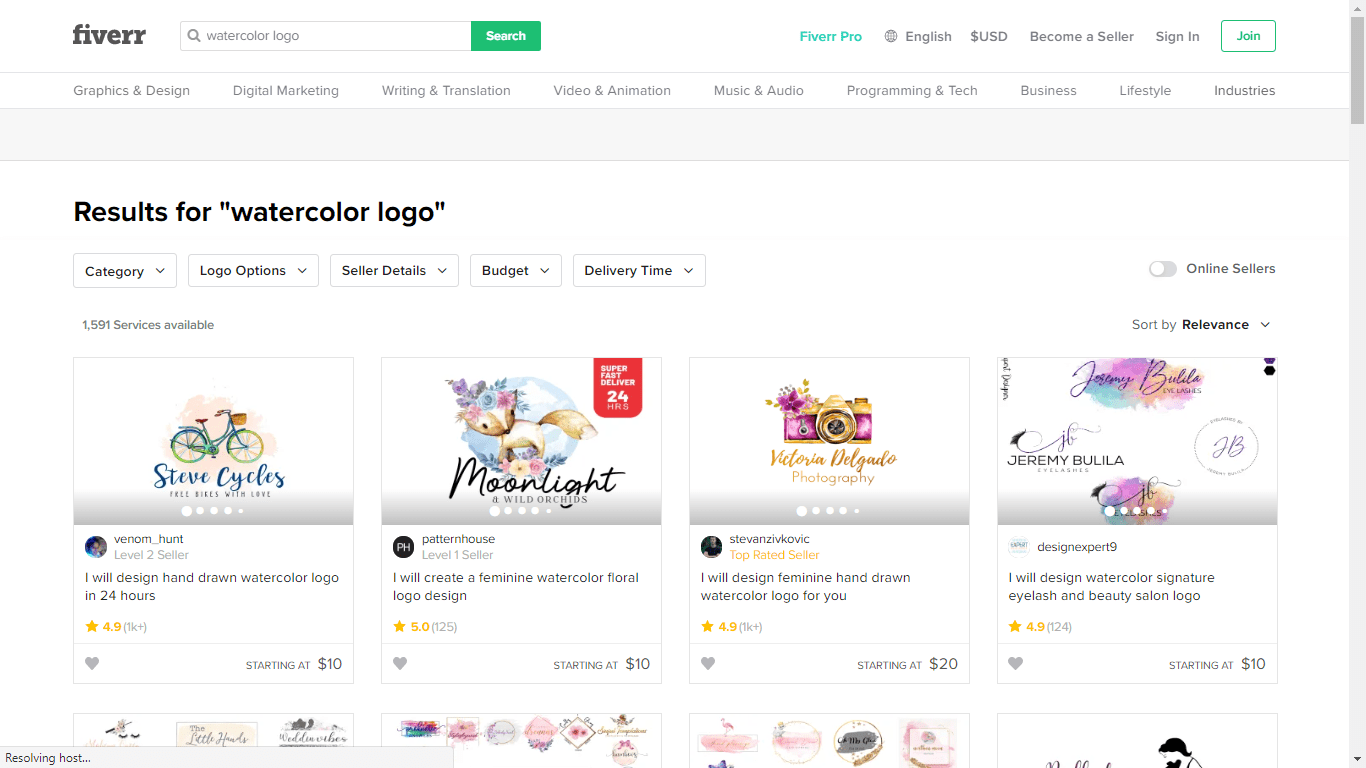 In each designer's profile, you'll find their portfolio, "About This Gig" section, and their customer reviews. The package descriptions list the services included, so you'll know which one best suits your needs. You can speak to the designer directly with any questions by clicking
Contact Seller
, then when you're ready to move forward, click
Continue
.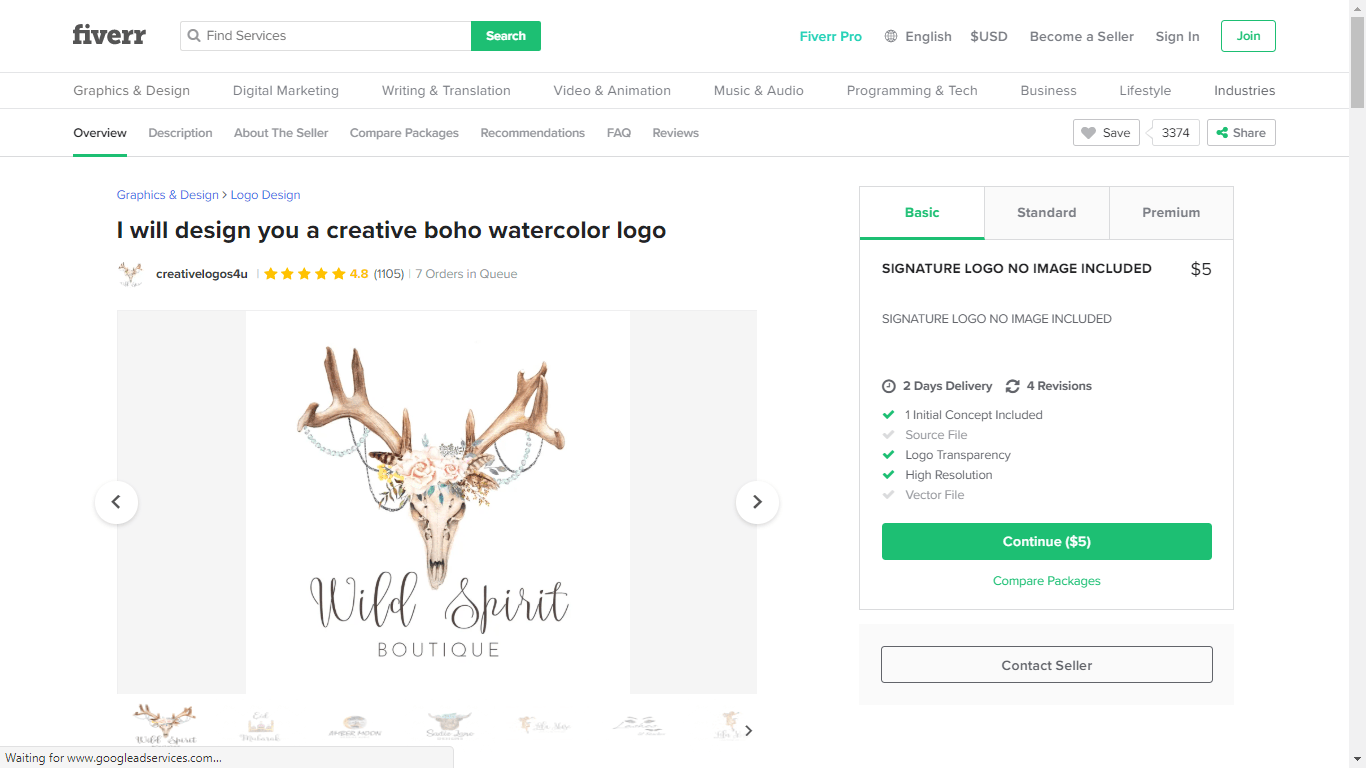 The next page is the payment preview page. Here, you'll see the final cost for your chosen package and all the included services. If you're satisfied, click
Order Now
to submit payment details and your logo requirements. Once you've sent the specs to the designer, they'll start work and your new logo will become a work-in-progress!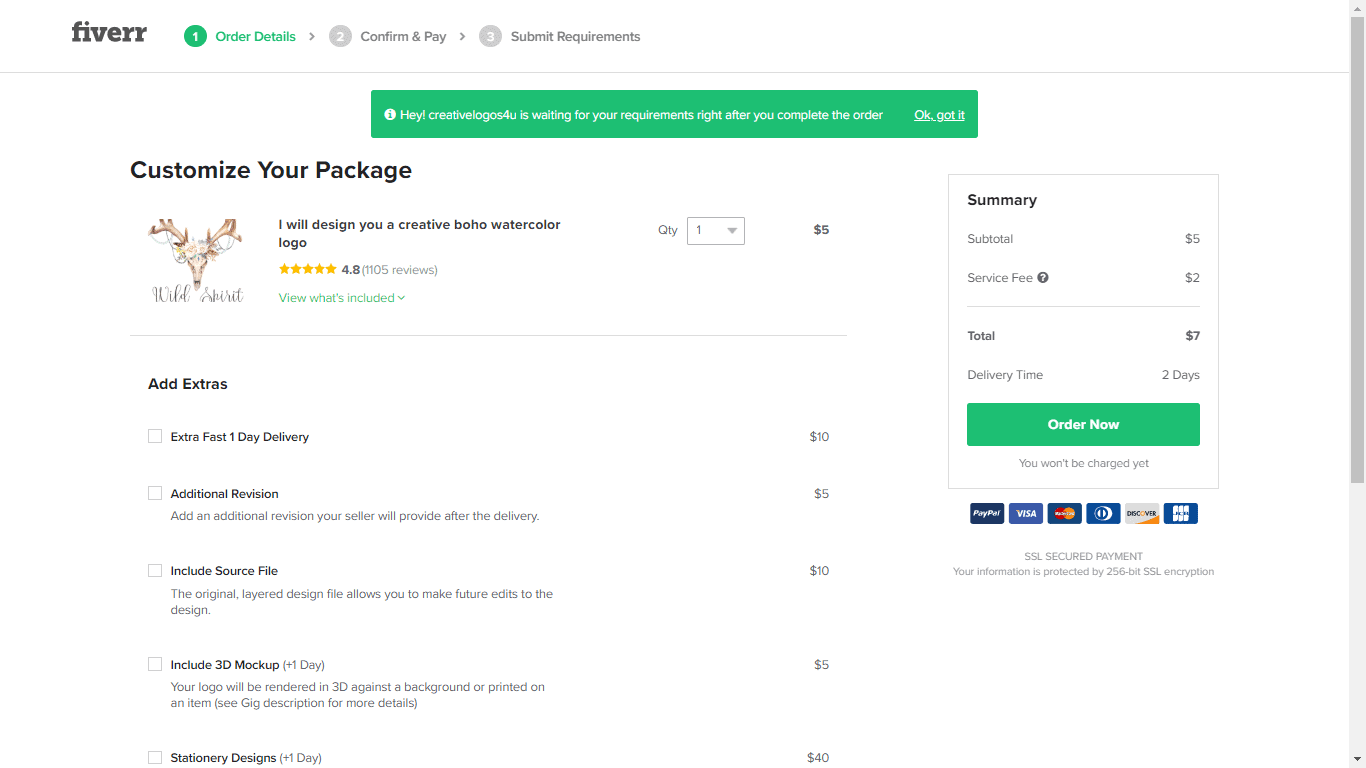 Other great reasons to use Fiverr:
Seller levels – Designers are placed into levels based on their customer reviews and time on the site. Choose a higher level designer to guarantee their experience.
Easy designer searching – Use filters like seller level, delivery time, budget, and logo style to find freelancers that meet all your essential criteria.
No surprise fees – Fiverr is a safe platform to buy through. A designer can never charge you extra or add fees unnecessarily. You'll only ever pay one price for the services you commission.
Customizable logo packages – For a small extra fee, many designers offer package add-ons, like 3D mockups, social media kits, and vector files.
Want to know more? Read our
expert Fiverr review
to see some logo samples.
How to Create Your Own Logo
Do you want to add a personal touch to your new logo design? Using a DIY logo maker to create your own logo may be just the thing you need. A DIY logo maker lets you create a professional-looking logo without having to download expensive and confusing design software. My favorite logo maker recommendation is Wix Logo Maker, and here's why. This tool uses smart artificial intelligence (AI) technology to suggest logo templates personalized to your tastes. To see the AI at work,
head to the Wix Logo Maker homepage
, and create a profile. Your logo information will automatically save here so you can revisit it any time. Enter your company name and tagline to begin.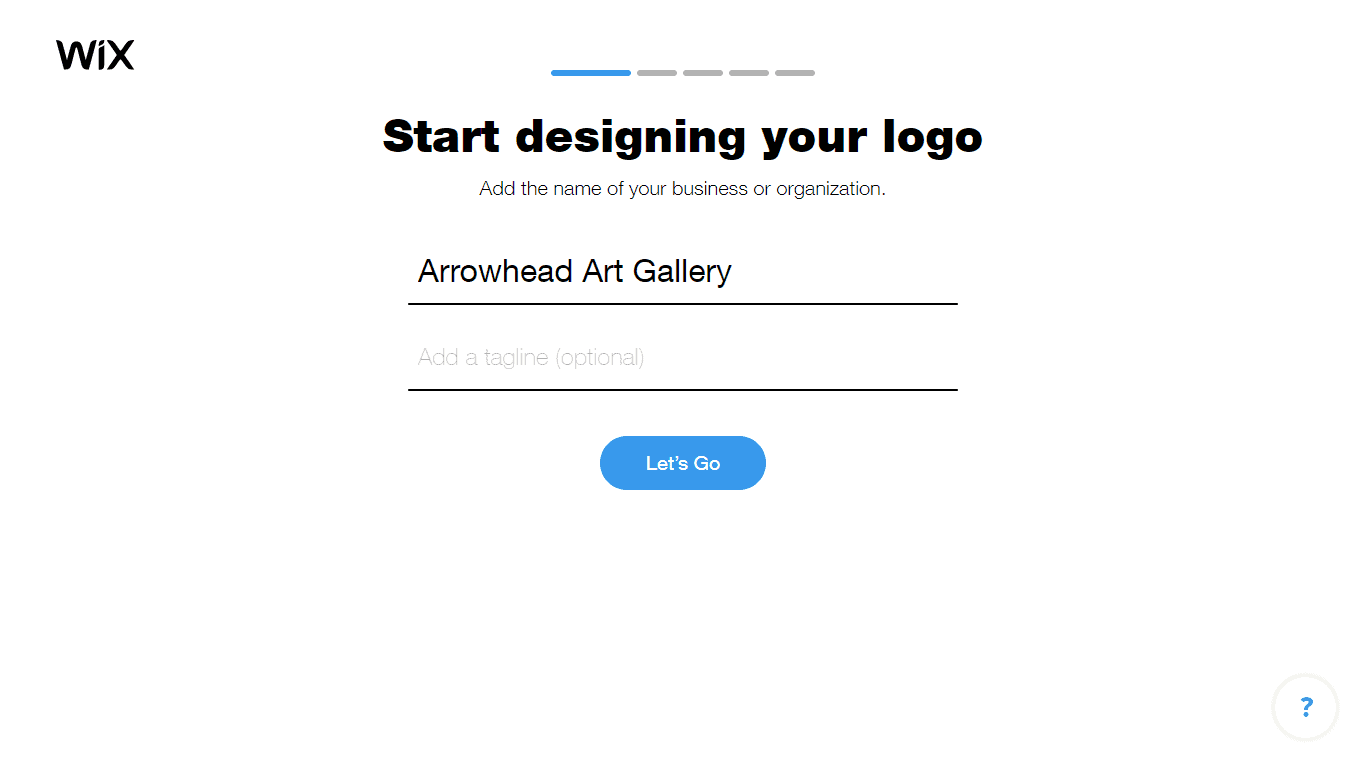 Start typing in your industry and choose the closest match from the dropdown menu as it appears.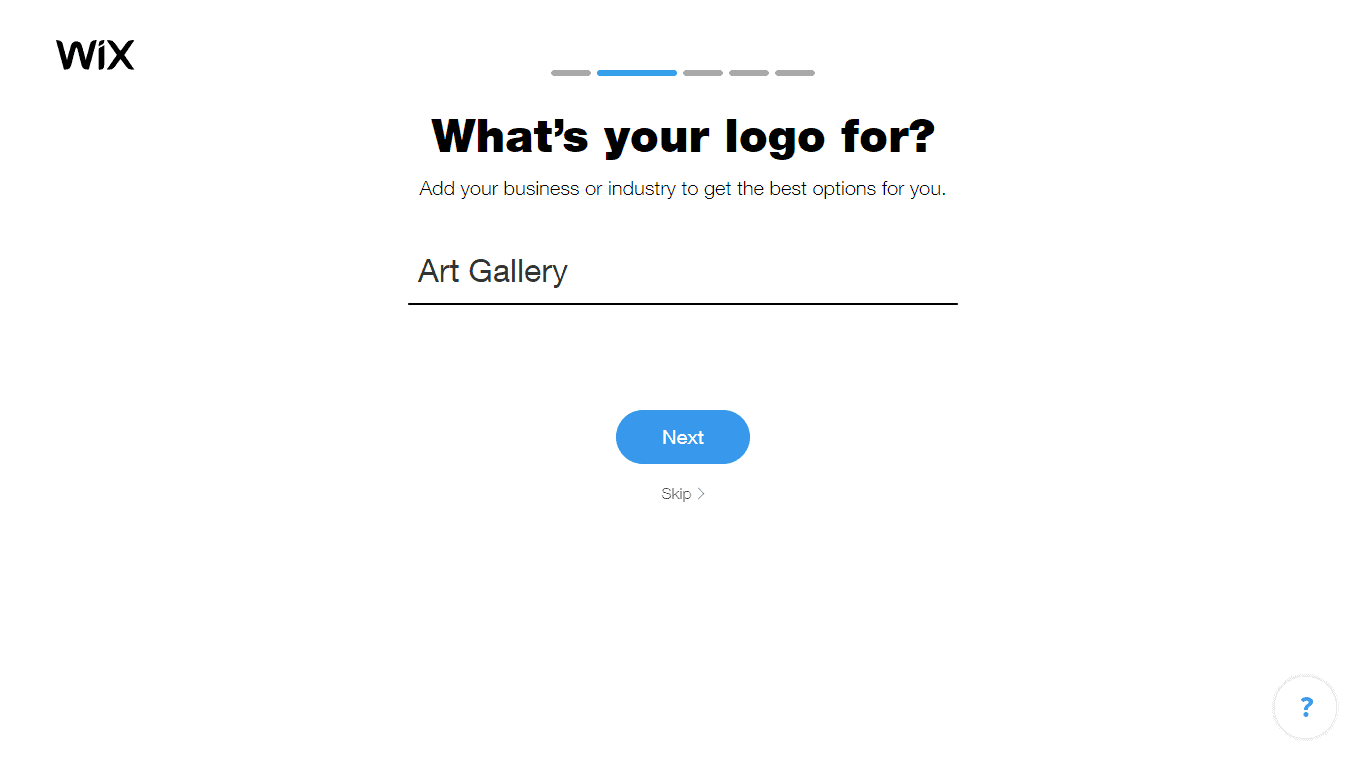 Select the words in the group of adjectives that accurately describe the way you want your final logo to look and feel. You can choose as many as you need.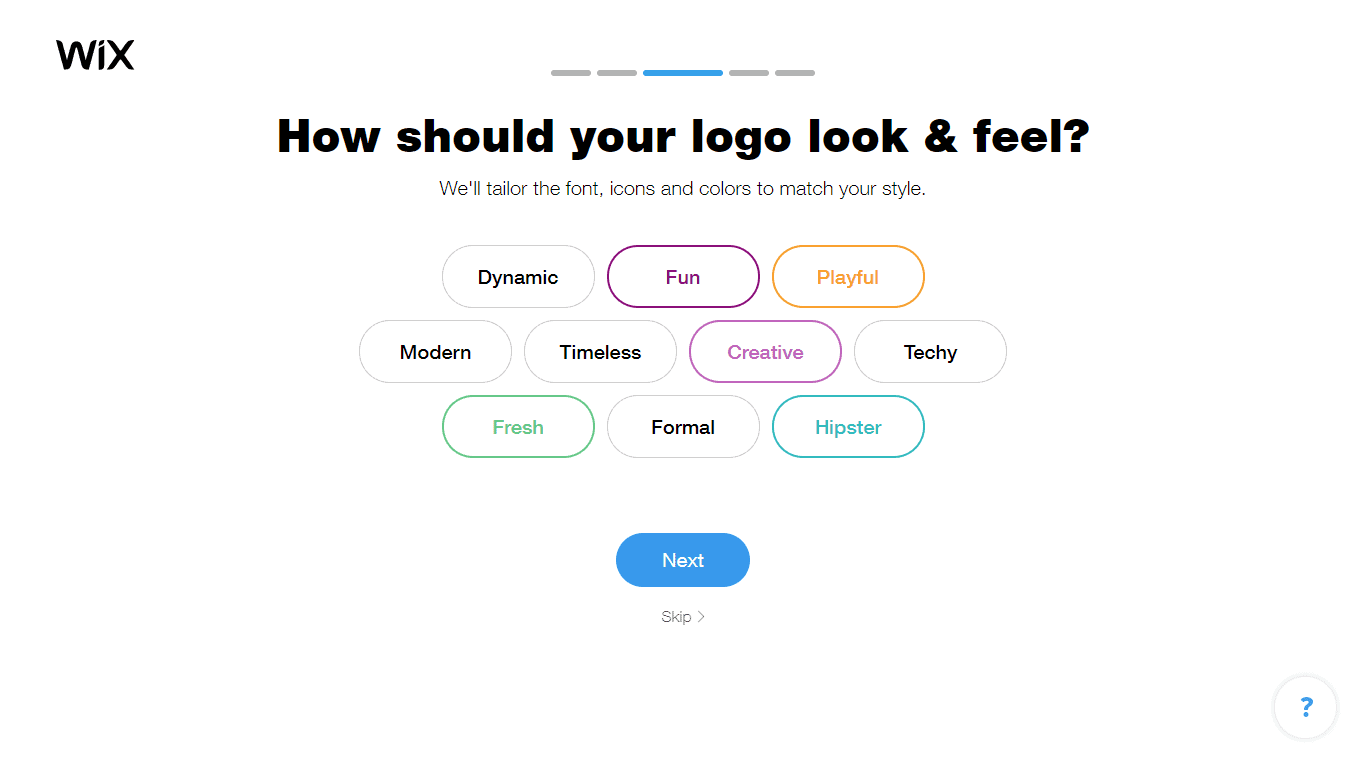 Next, you'll be shown a sequence of logo pairs. Click the logo in each pair that you like the best. If you like neither, click
I don't like either of them
to skip the pair.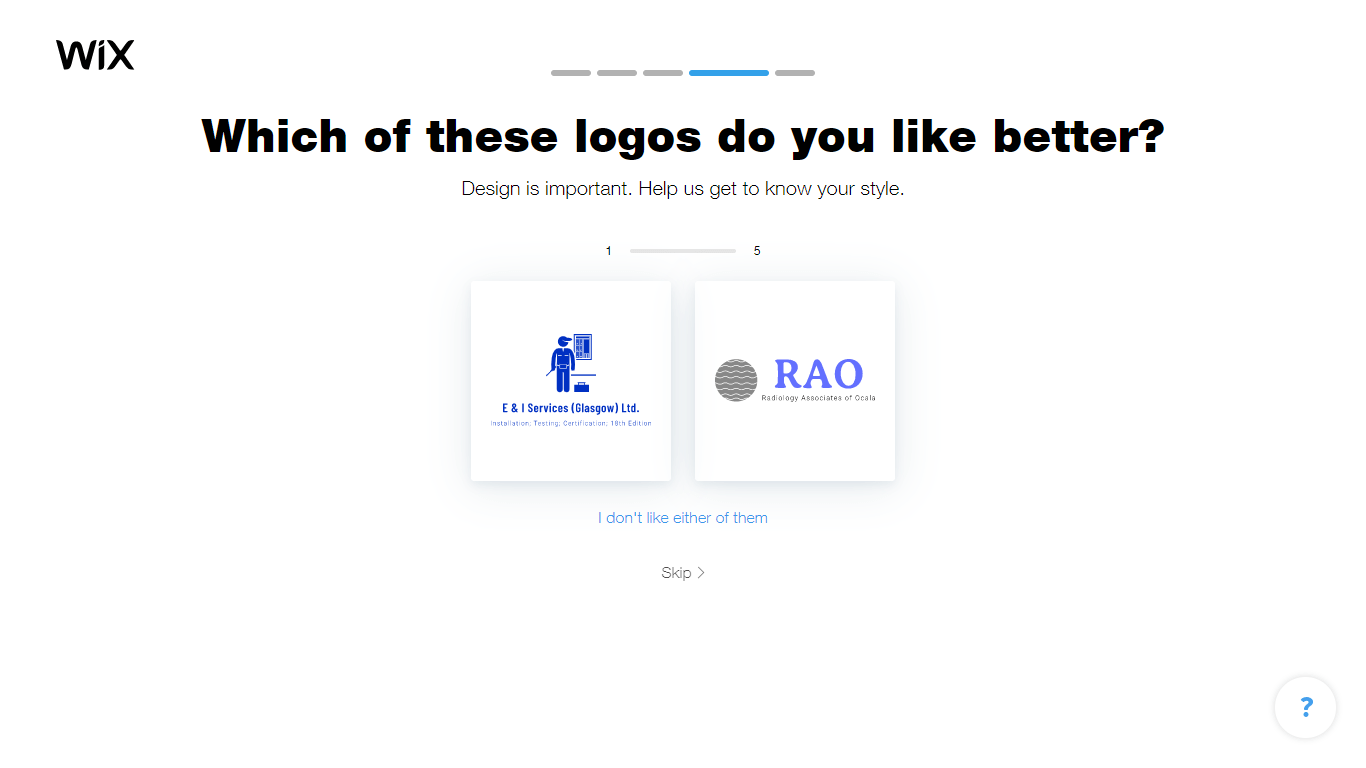 In the last question, tell Wix Logo Maker whether you'll be using your logo on merchandise, a website, business cards, or all of the above. Select all the options that apply.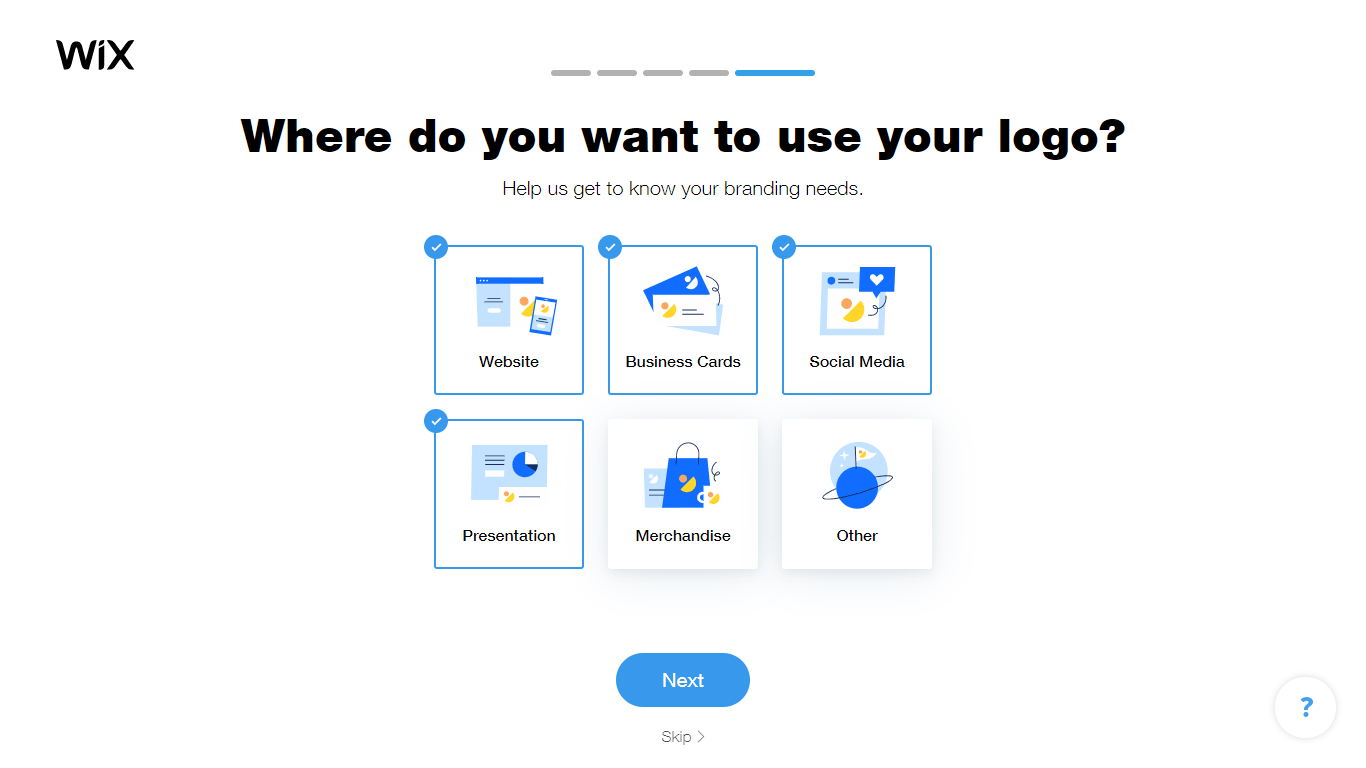 Finally, your logo suggestions! The AI generates quite a few, so take your time exploring the results. Click
Load More
if you get to the end of the page and want to see further suggestions.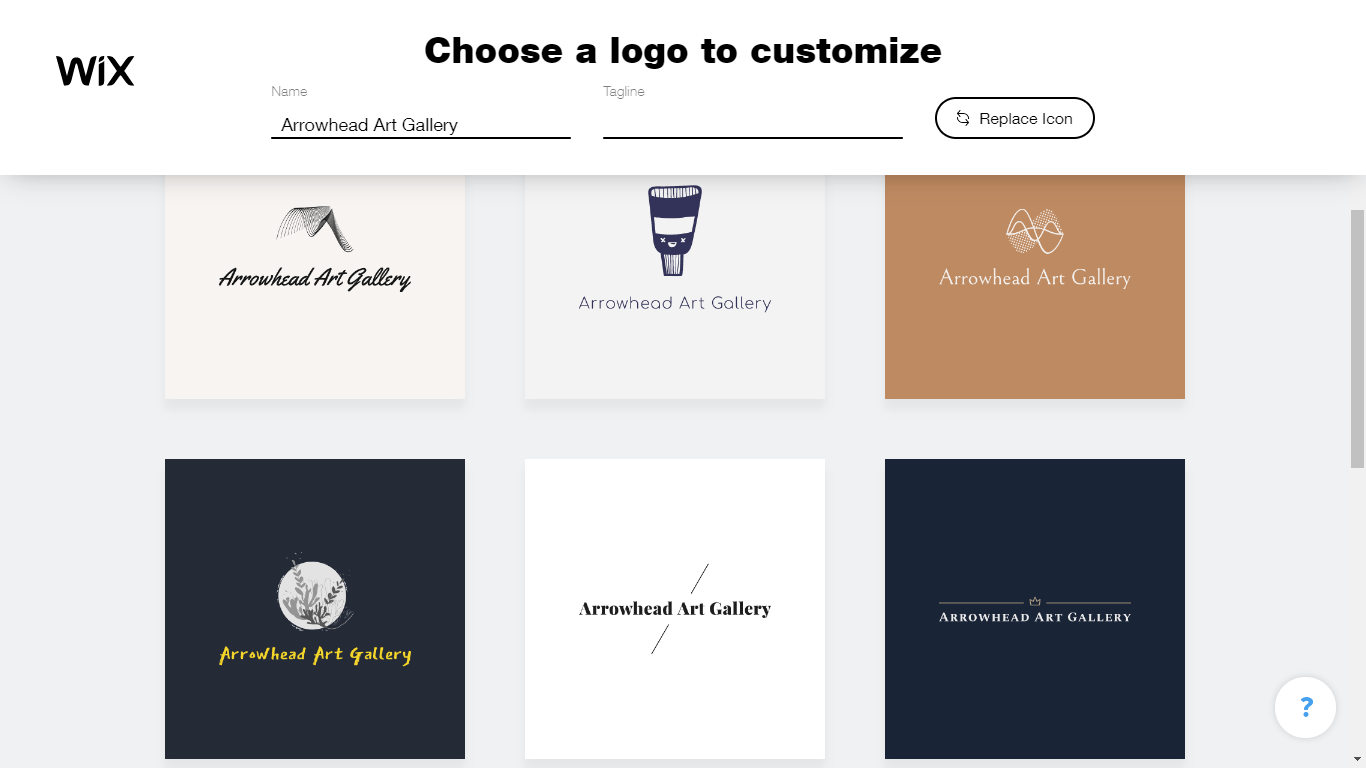 Interested in finding a specific icon? The
Replace Icon
button opens up a search bar; type in "watercolor" or a term relating to your industry. Clicking the icon you want will add it to all of the relevant templates in the results.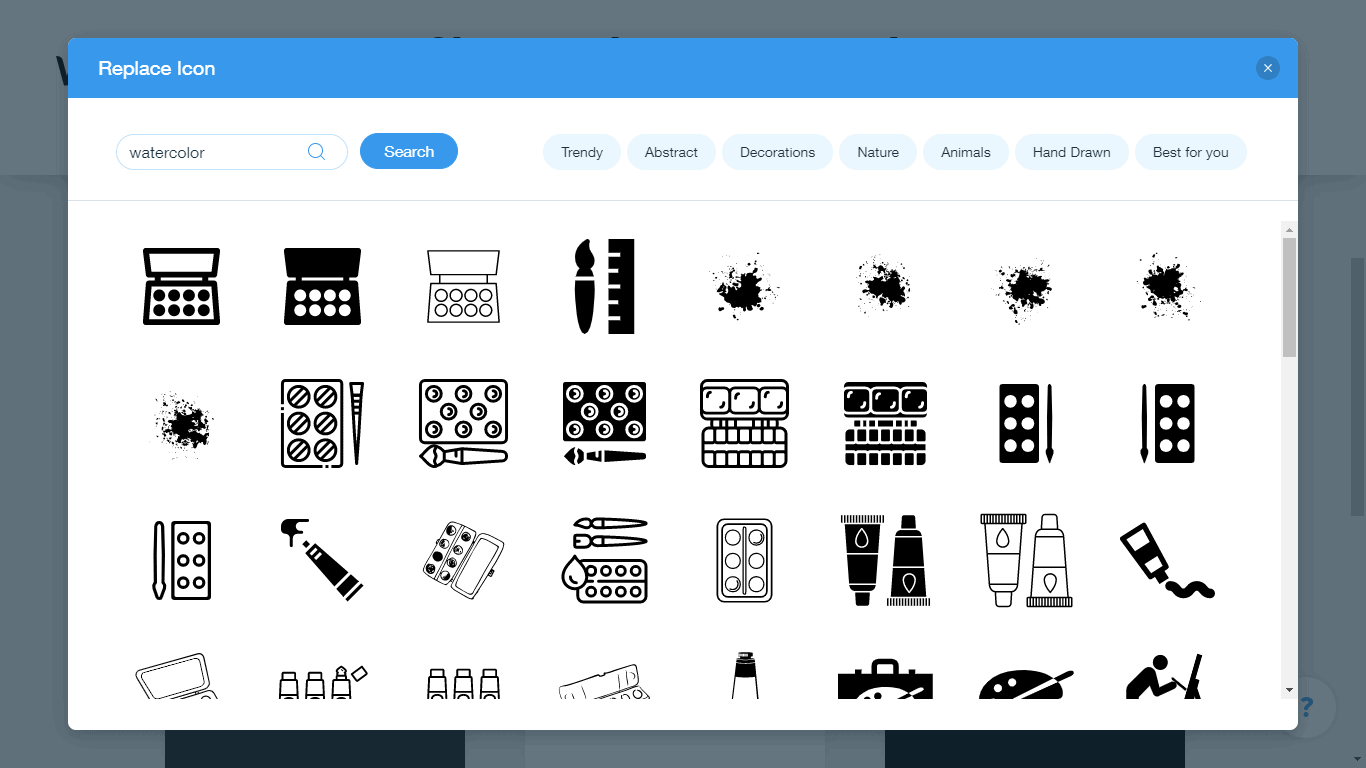 When you've decided on a template to edit, click
Customize
to
move on to the logo editor. You have plenty of options for making your logo your own, so feel free to experiment! Add as many icons to your logo as you'd like and choose from hundreds of fonts for your text. There are also handy preset color palettes, or take some initiative and create your own.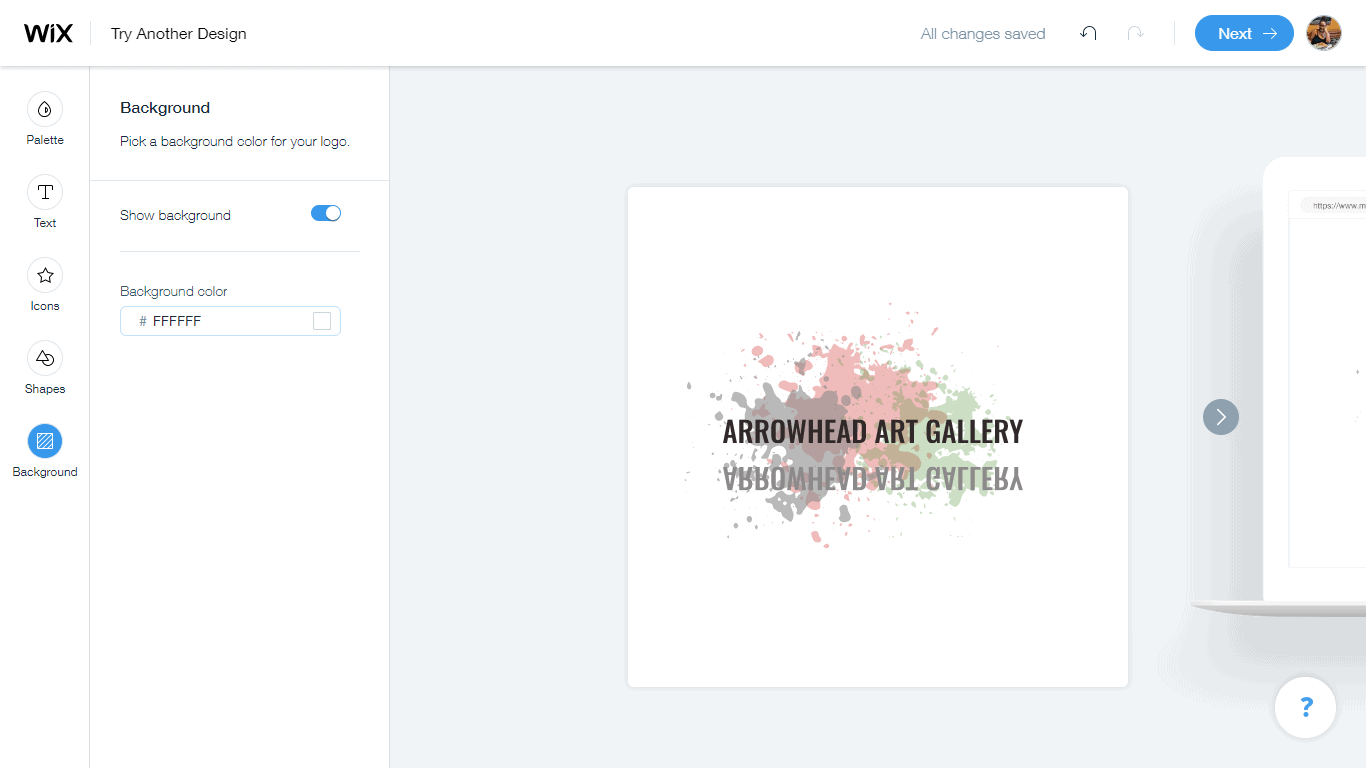 After you've finished editing your logo, click
Next
to choose your download package. If you're happy with the design, enter your payment details for a high-resolution download file that you can access immediately. If you don't want to commit just yet, download a free, lower-quality version of your design to use for future comparisons. To learn more,
read our in-depth Wix Logo Maker review
.
Wix Logo Maker Alternatives:
LogoMaker – If you prefer a simple design process, LogoMaker will create a basic design in just four steps. Whether you're pressed for time or prefer less complicated designs, this is the one of the quickest and easiest solutions around.
DesignEvo – DesignEvo has 10,000+ logo design templates – so there's plenty of designs to suit every style. Browse relevant categories or do a site-wide search to find a template with a design you love. Then add a few simple customizations and your logo is ready to go!
Final Thoughts
If you want a professional watercolor logo without the hassle, then
Fiverr is the key
. Watercolor designs are often quite artistic, so you'll want to make the most of the creative professionals out there. With design packages starting so low, there's no reason not to give Fiverr a chance! If you've been bitten by the creative bug yourself, then using a DIY logo maker is the best way to go it alone.
Wix Logo Maker's state-of-the-art AI technology
 does some of the heavy lifting design-wise, so you can enjoy the process of putting some personality into your new logo. Not quite sure which logo design service you should choose? For more information on logo design services like Fiverr and Wix Logo Maker, check out my colleague's
thorough logo design service comparison
.