Jump down to find out the secret to hiring a professional logo designer for as little as $5.
Or keep reading to learn how to create a logo on your own.
9 Best Water Logos
When we needed a new logo for Website Planet, my colleague made a contest of all the logo design services to see where we could get the best logo. I was pleasantly surprised by the results. Head over to read his
full comparison of the best logo design platforms
and see who came out on top.
How to Get a Professional Logo Design for $5
What can you get in this day and age for just $5? As costs for virtually everything increase, it's rare to find professional design services at such an affordable price. But that's exactly what you get with Fiverr. The freelance platform allows professionals to price their own services, with many designers choosing to keep their design packages at the lowest price point. To hire a logo designer from Fiverr, just
go to the Fiverr homepage
 and type "water logo" into the search bar. This will bring up the designers who offer services matching your search query.
Pro tip: Not finding what you're looking for? Try searching for more specific terms related to water (such as beach, lake, or sea) to bring up more options.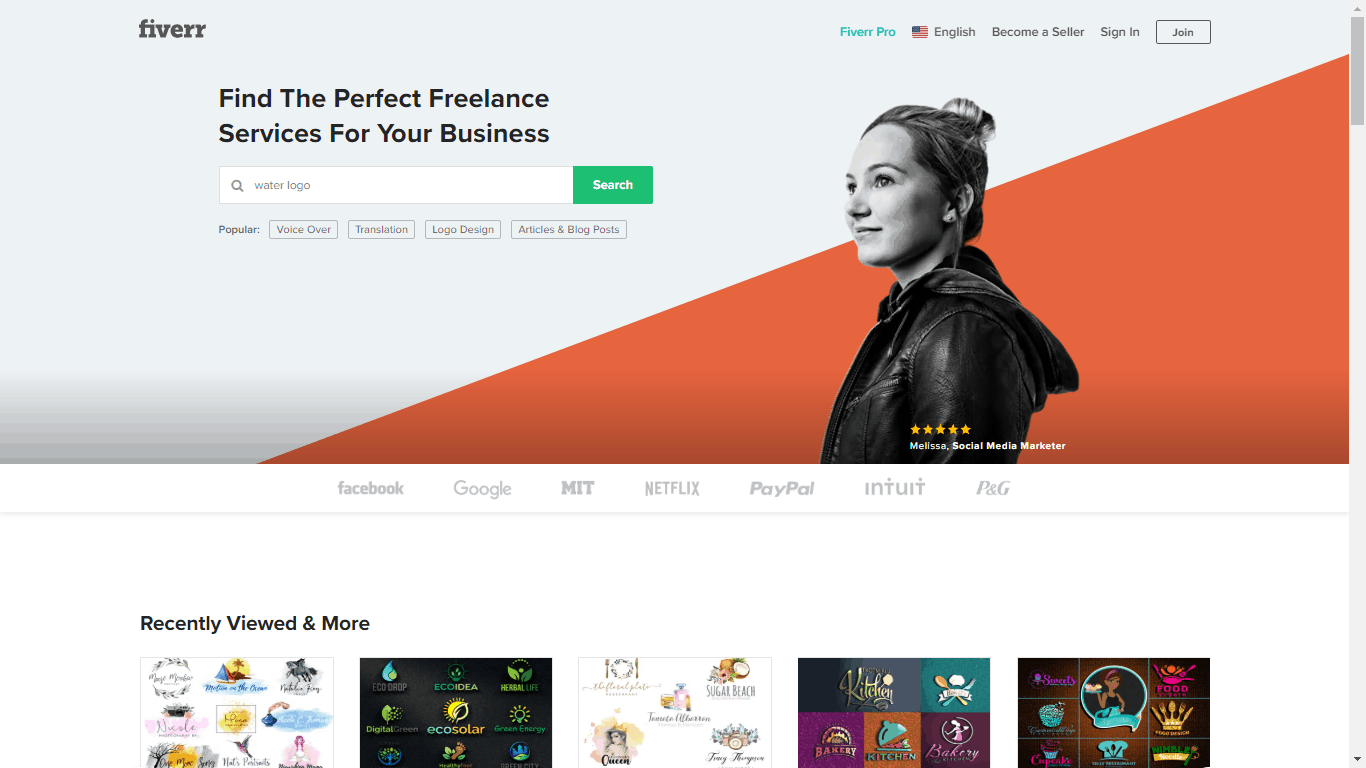 Once you've found a designer whose style you like, click on their profile to view their portfolio. Use this opportunity to explore their "About This Gig" section and the services offered in each of their packages.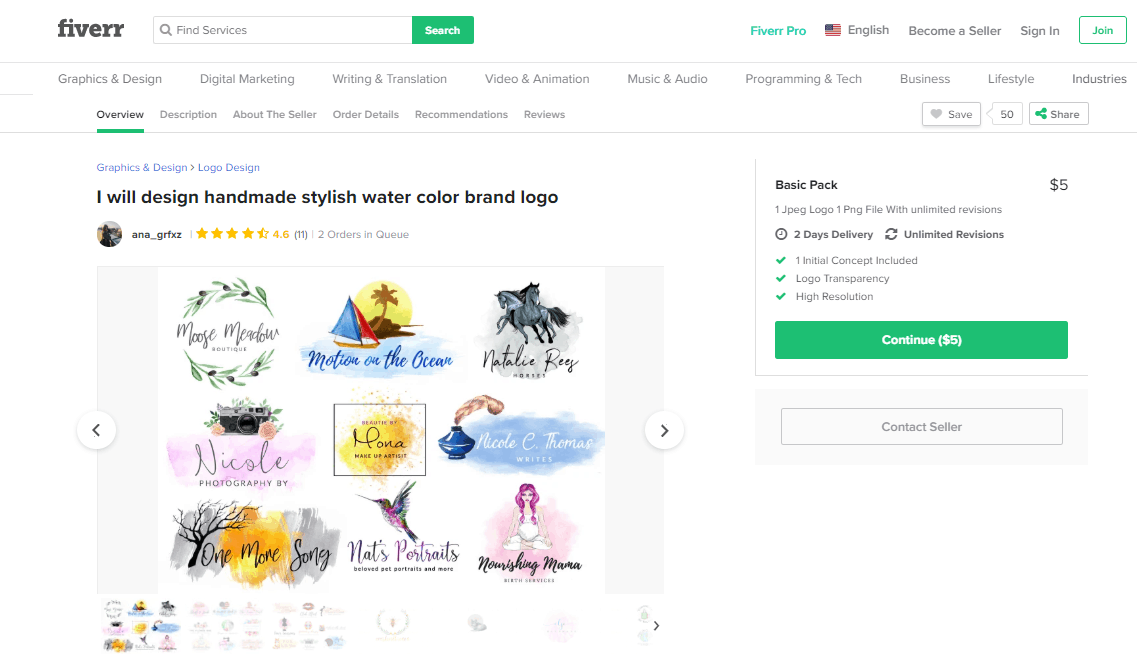 Once you've made your decision, click
Continue
to go to the payment page, review your order, and complete the hiring process.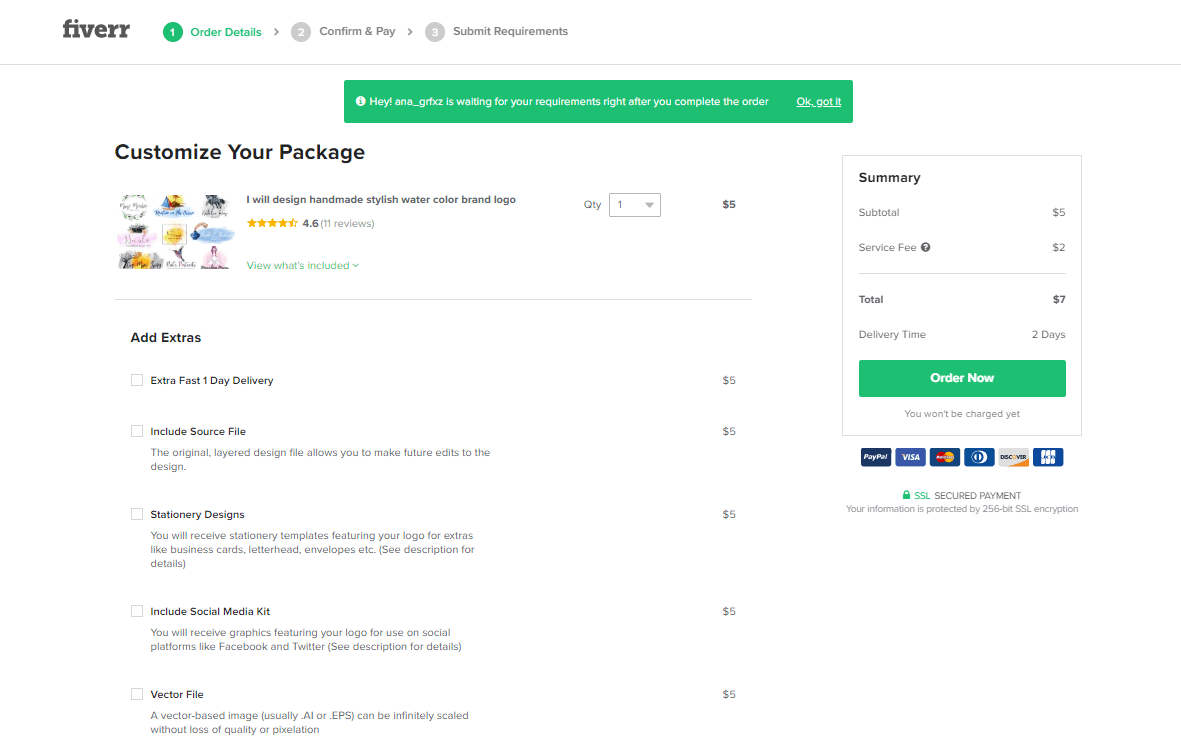 In just a few minutes, you can hire a designer and be days away from receiving your dream logo. Here are a few of my other favorite perks to hiring a Fiverr designer:
Package extras – Many designers (like the one above) offer package add-ons for an extra cost, such as a 3D mockup, social media kit, or additional revisions.
No surprise fees – The price you see is the only price you'll ever pay. There's no risk of added fees or overcharging.
Thousands of designer options – There are so many designers on Fiverr, you're guaranteed to find one that matches your style and budget. Use the search filters (logo style, delivery times, seller level, etc) to narrow down your requirements.
Fiverr Pro – If you've got extra money to spend, invest it in a Fiverr Pro designer. These designers have been hand-vetted by Fiverr, guaranteeing excellent design quality and customer service, while consistently meeting deadlines.
Interested in finding a freelancer? Check out our
full Fiverr review
 for more tips on hiring designers.
How to Make Your Own Logo
The thought of making your own logo can seem attractive: You get full creative control of your design and it should cost you less than hiring a designer, right? Well… not always. Although you have full creative license to edit logo maker templates for free, downloading the final design in high-resolution will cost you. If your heart is still set on making your own logo, I recommend using Wix Logo Maker. There are dozens of logo maker options out there, but Wix Logo Maker combines all the best features in one place. First,
go to the Wix Logo Maker homepage
 and create a profile. Enter your company name and tagline to get the process started.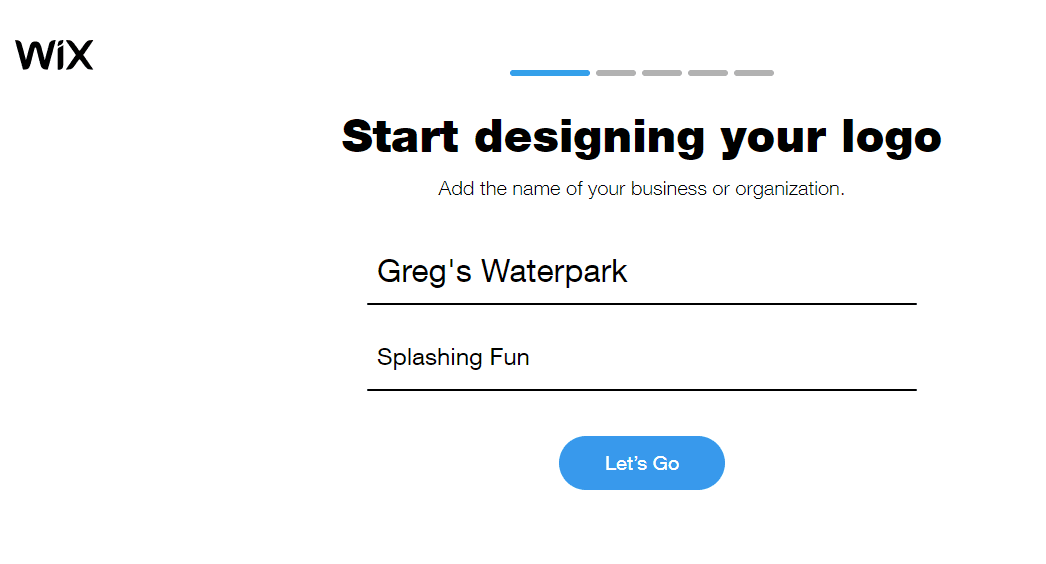 Next, search for your industry and select it from the drop-down list.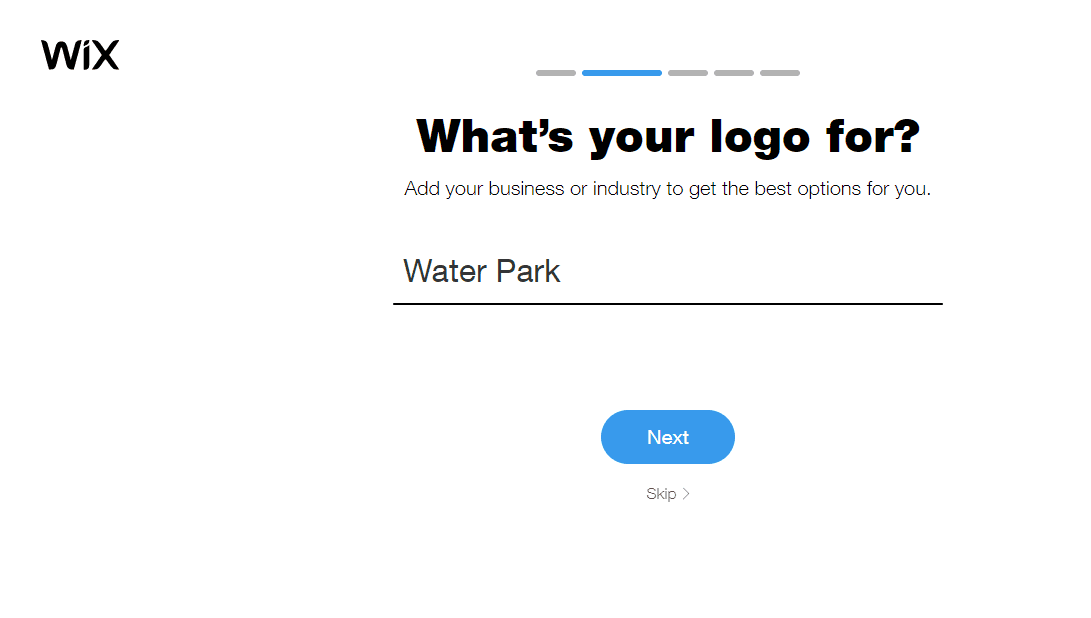 Choose from a list of descriptive words to tell the AI more about your logo's vibe.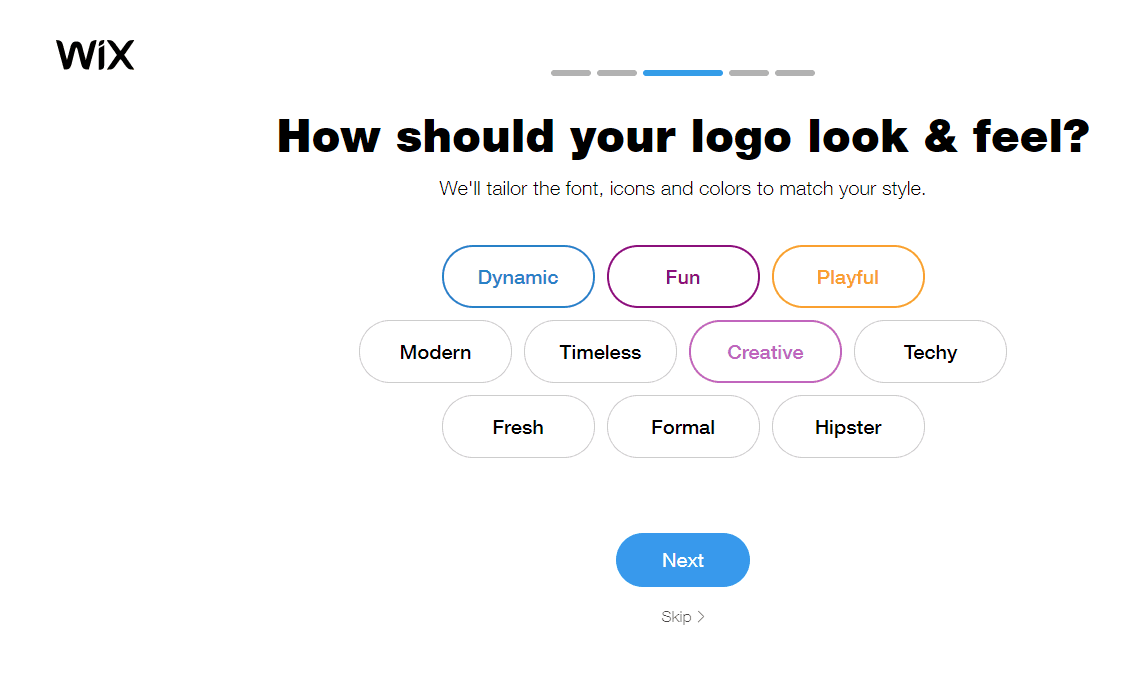 Wix Logo Maker will then show you a few logo pairs. Choose the style you prefer or click
I don't like either of them
to move on to the next pair.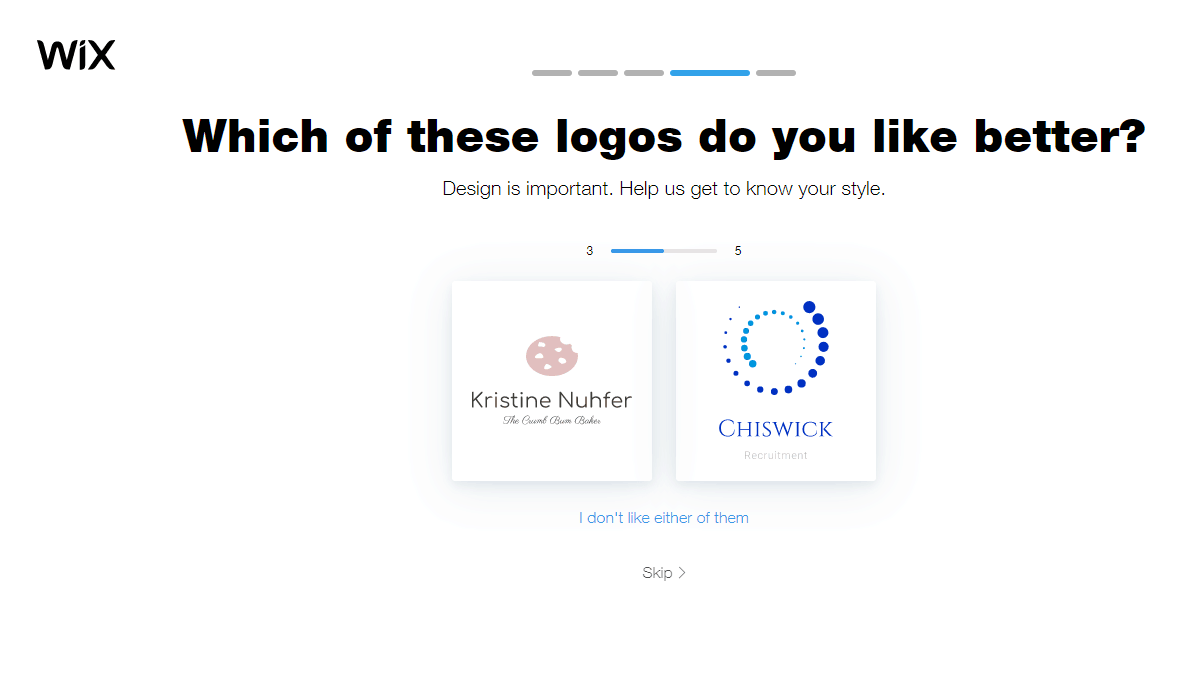 Lastly, tell Wix Logo Maker where you'll be using your logo to complete this section and generate your suggestions.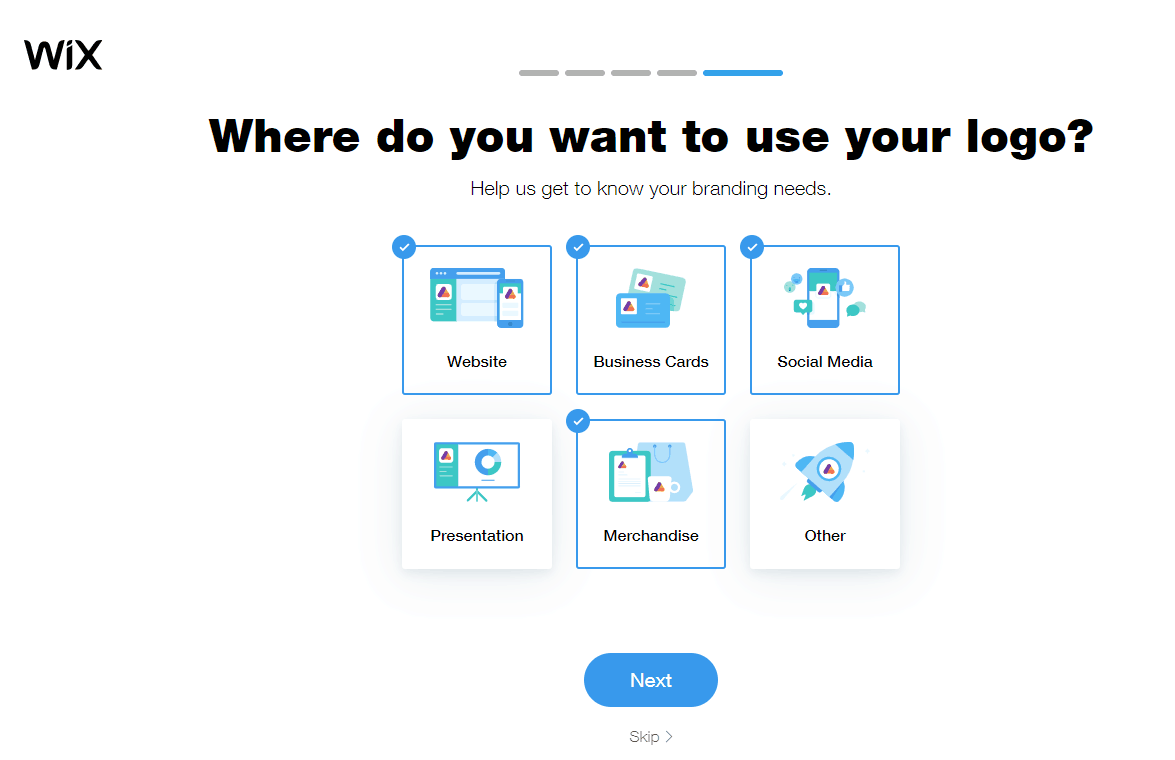 Scroll through the suggested templates to see if anything interests you. If you reach the end of the page, click
Load More
to see more logos.
Want to try a new icon? Click
Replace Icon,
enter your search query, and select the icon of your choice. I searched "water", but feel free to try more specific variations such as beach, wave, raindrop, etc if you know what you want.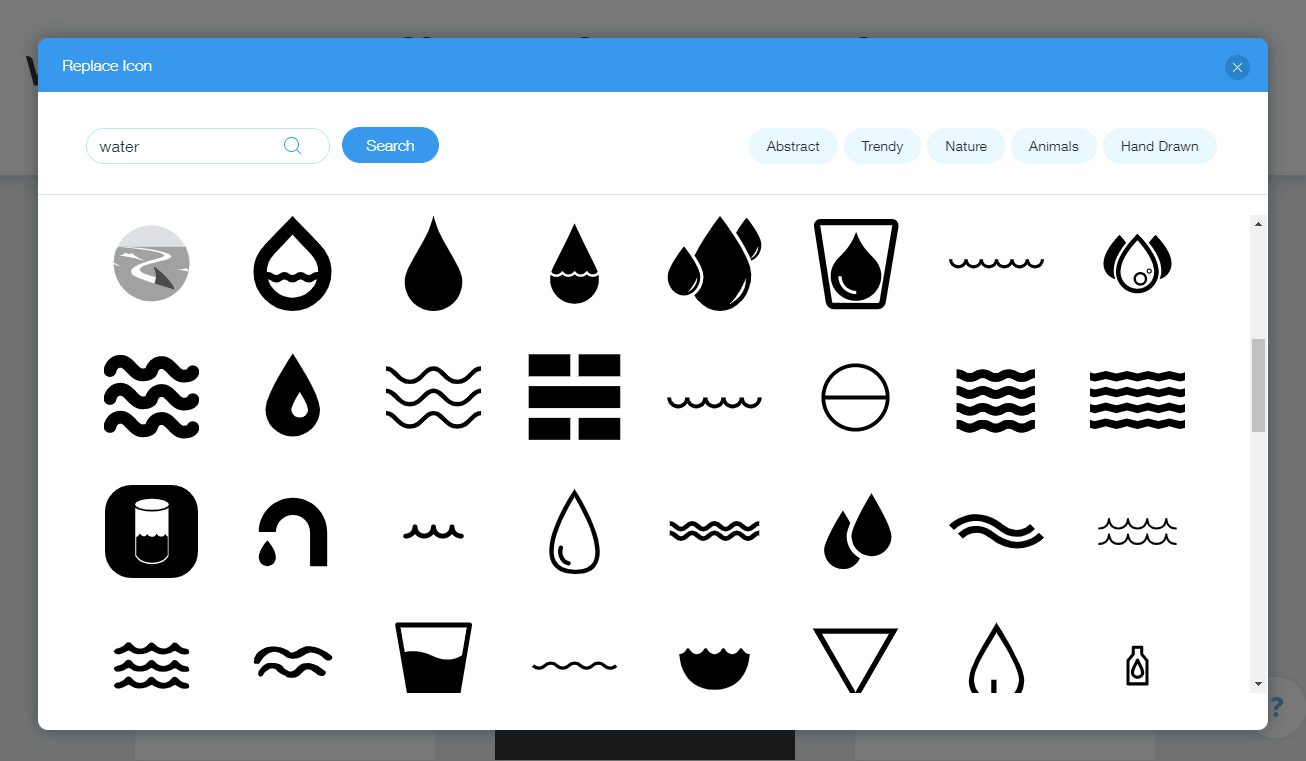 Please proceed by selecting the logo design that appeals to you the most, then click on it to begin customization. This is the stage where you have the opportunity to create a highly original look. You are free to modify the colors, fonts, spacing, and even replace the icon or update your company information if needed.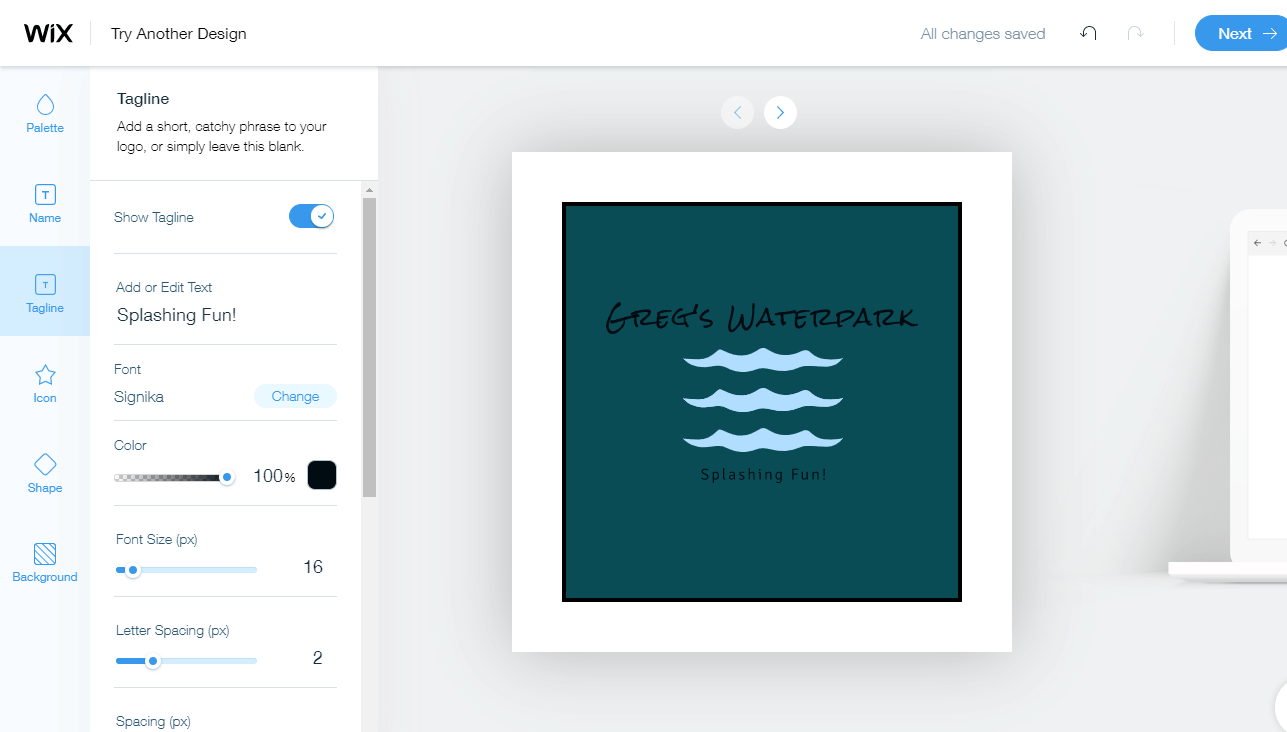 Once you've completed personalizing your design, click
Next
to select a package, pay, and download your high-res logo. Want to know more? Read our
expert Wix Logo Maker review
 to see some logo samples.
Alternatives to Wix Logo Maker:
DesignEvo – There are more than 10,000 logo templates to choose from on DesignEvo. Use the extensive and well-organized search categories to help you find the perfect water logo templates for you. See some example logos in our full DesignEvo review.
Looka – With Looka, not only can you design your logo, but you can also access branding materials for your whole business, such as website design, business cards, and a social media kit. Learn more about the platform in our in-depth Looka review.
To Summarize
If you're really serious about your new logo, I'd recommend hiring a professional designer from
Fiverr
 to create a unique, high-quality design. When it can cost as little as $5, you won't find better value for money elsewhere. Mind set on making your own logo?
Wix Logo Maker
 is your answer. In just a few quick steps, you can create a logo and download it in high resolution, ready to use. You might like to check out our list of the
best nature logos
for even more inspiration. Still on the hunt for more logo design options? Feel free to head over to my colleague's
expert logo design service comparison
for a full breakdown of the most popular design options.