Keep reading to find out my tried and true tip for getting a professional logo for just $5.
---
9 Best Urban Logo Designs
Getting the perfect logo isn't easy. With this in mind, my colleague tested some of the top logo design services and scored each one. Head over to his
comprehensive logo design service review
 to find out how these services performed.
How to Get a $5 Logo from a Pro
Let's be real. Can you think of anything high-quality and professional that costs just $5? Before I found Fiverr, I'd have thought that any $5 design service must be subpar and produce disappointing results. Now that I've used Fiverr myself, I've seen first hand that a logo doesn't have to bankrupt you to be expertly designed! The key to freelance platform Fiverr is that it hosts
 thousands
 of skilled designers from all over the world. Package rates begin at $5 and many designers stay at or near this price-point to maintain competitive pricing. These aren't amateurs, either. The designers at Fiverr are experienced in countless design styles, so you're sure to find a designer that meets all your exact design needs. To get started with Fiverr, just
head to the Fiverr homepage
 and search "urban logo" to begin. When the results have loaded, take a minute to scroll through the various profiles that appear on the results page. You can click on a designer's profile snapshot to be taken to its full view.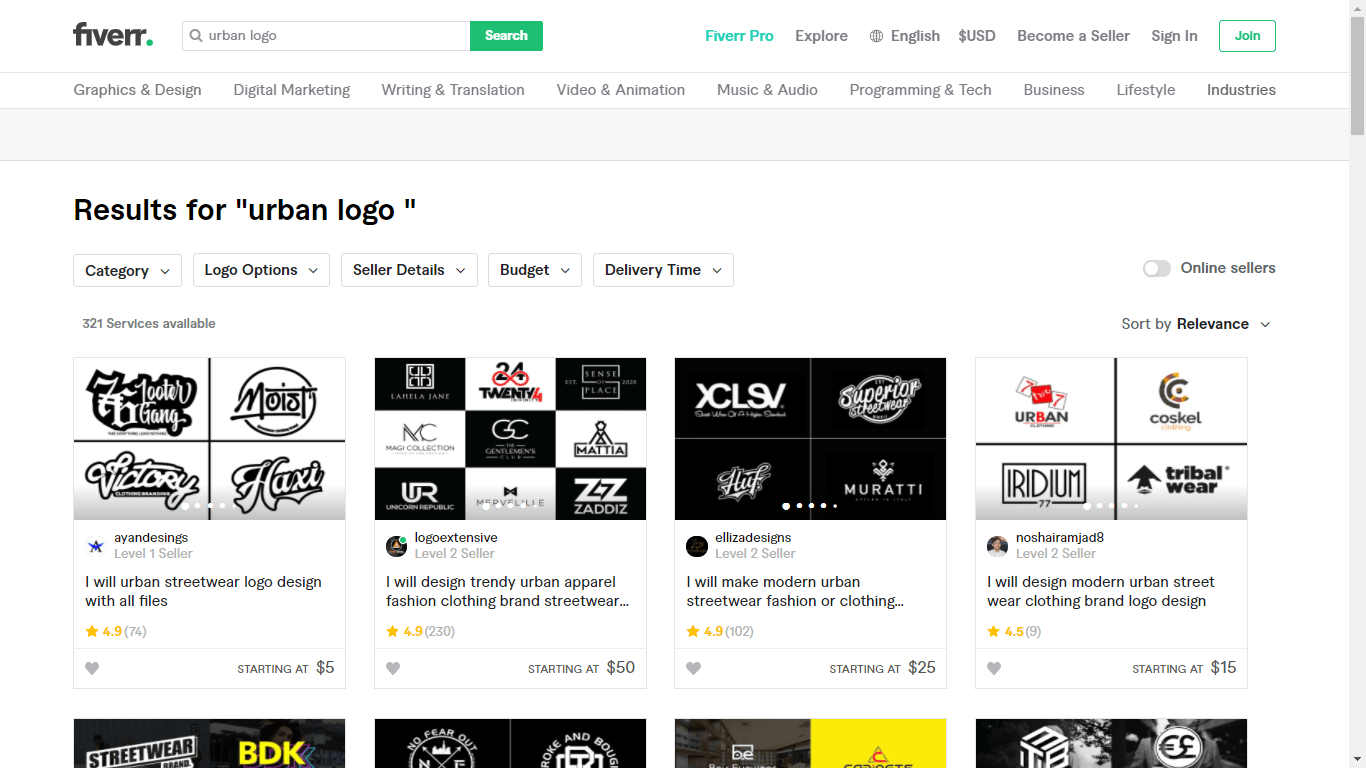 In a designer's full profile, you'll find their portfolio, customer reviews, package pricing, and offered services so you can get a real feel for them. You can also read their "About This Gig" section, which may answer any questions you have. Click
Contact Seller
to reach out to them directly. When you're ready to hire, click
Continue
to head to the next page.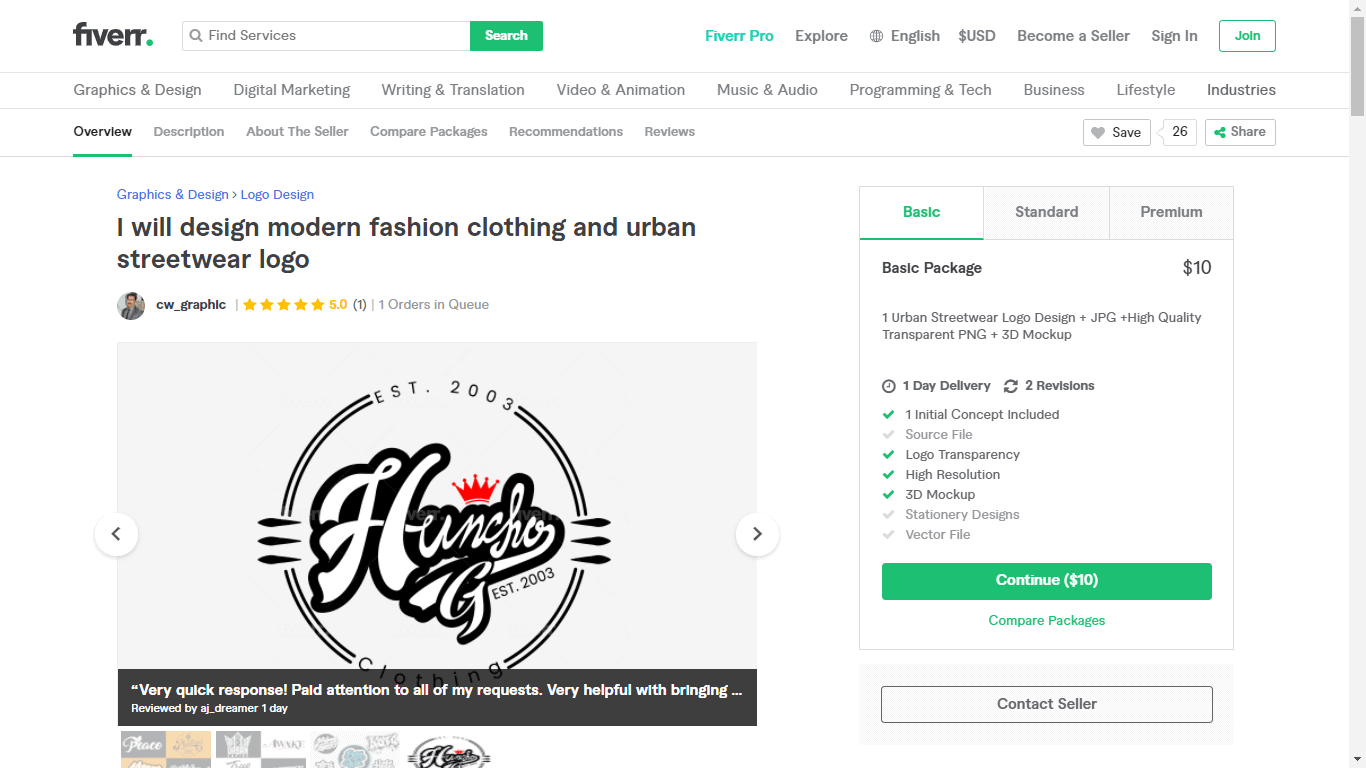 On this payment preview page, you'll find details of your chosen package and the final price. Once you're happy with what you see, click
Continue to Checkout
to enter your payment information and finish commissioning your designer.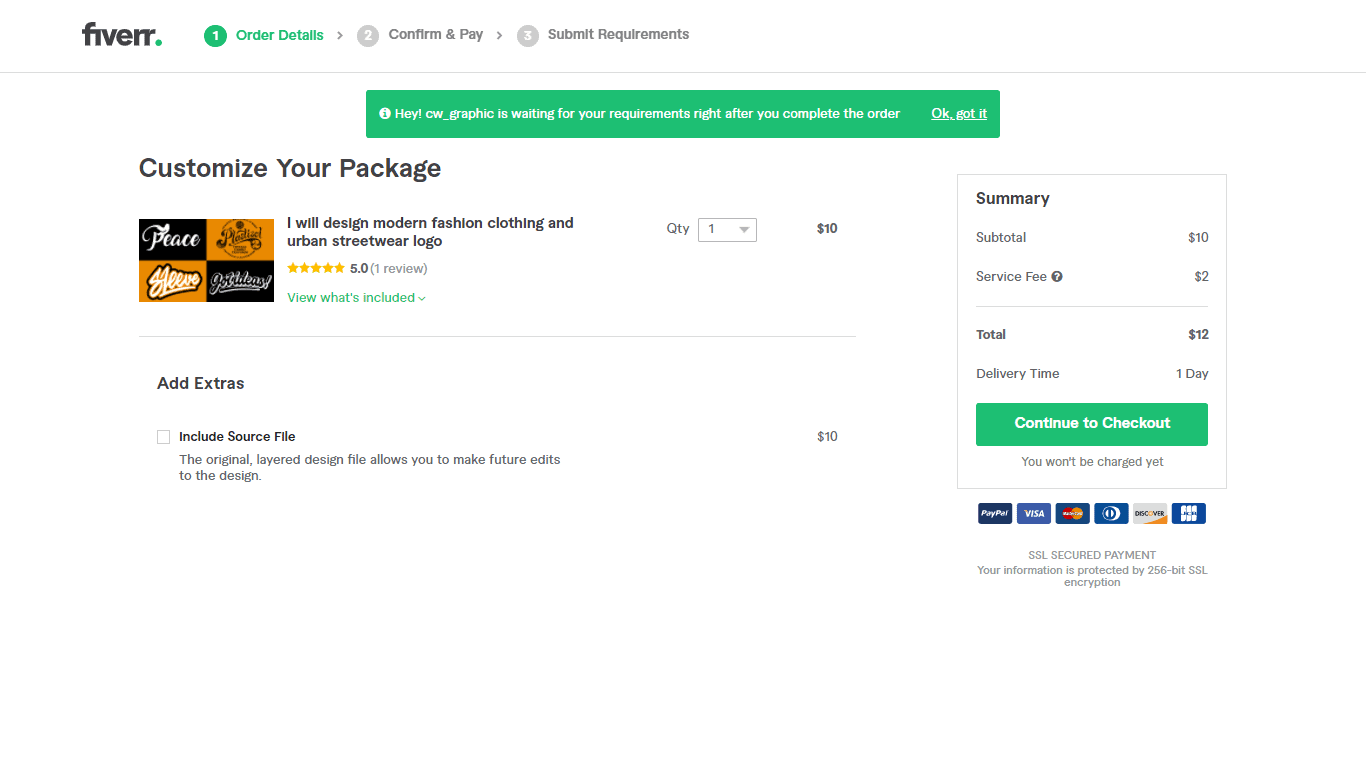 From there, you'll fill out a short questionnaire explaining your ideas for your logo to the designer. Your designer will begin work and, in no time at all, your new logo will be delivered to you. Here are a few other great reasons to give Fiverr a try:
Customizable packages – For an extra fee, designers often offer package add-ons, like expedited delivery and a 3D mockup. You can select these extras right before checkout.
Quickly find the right designer – Use filters like budget, delivery time, and logo style to narrow down your designer results for easier searching.
Protected payments – You pay upfront, but you aren't charged right away. Once you get a logo you love, you simply authorize the release of the funds to the designer to complete the payment.
No nasty surprises – After you've hired your designer, no extra fees or costs can be added without your approval. You'll only ever pay more if you decide to upgrade your package after the fact.
Want to know more? Read our
expert Fiverr Logo Design review
to see some logo samples.
How to Create Your Own Logo Design
If you've been bitten by the creative bug, it can be hard to resist the urge to DIY. For all of you who want to create your own urban logo design, I have some good news for you. You won't need to purchase or download any expensive design software to create a logo that's high-quality and professional-looking. Instead, you can use an online DIY logo maker. I always recommend Wix Logo Maker because this tool combines all the best features available. It uses artificial intelligence to gather information on your design preferences, then uses this data to generate logo suggestions tailored to you. Want to see that intuitive AI in action?
Head to the Wix Logo Maker homepage
 and create a profile to begin. You'll then need to enter your company name and tagline to move ahead.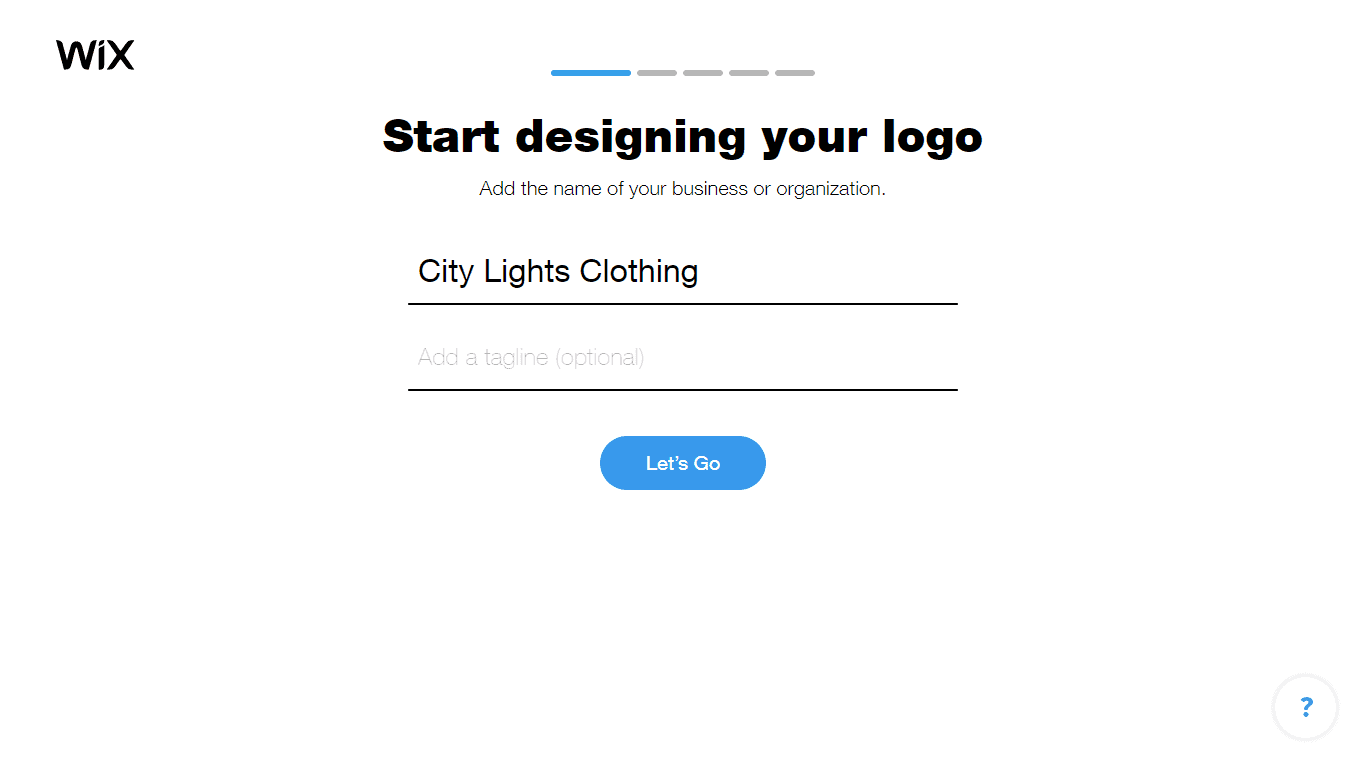 Start typing the name of your industry into the search bar and choose the option from the dropdown list that fits best. As you can see from the example below – they can get pretty niche!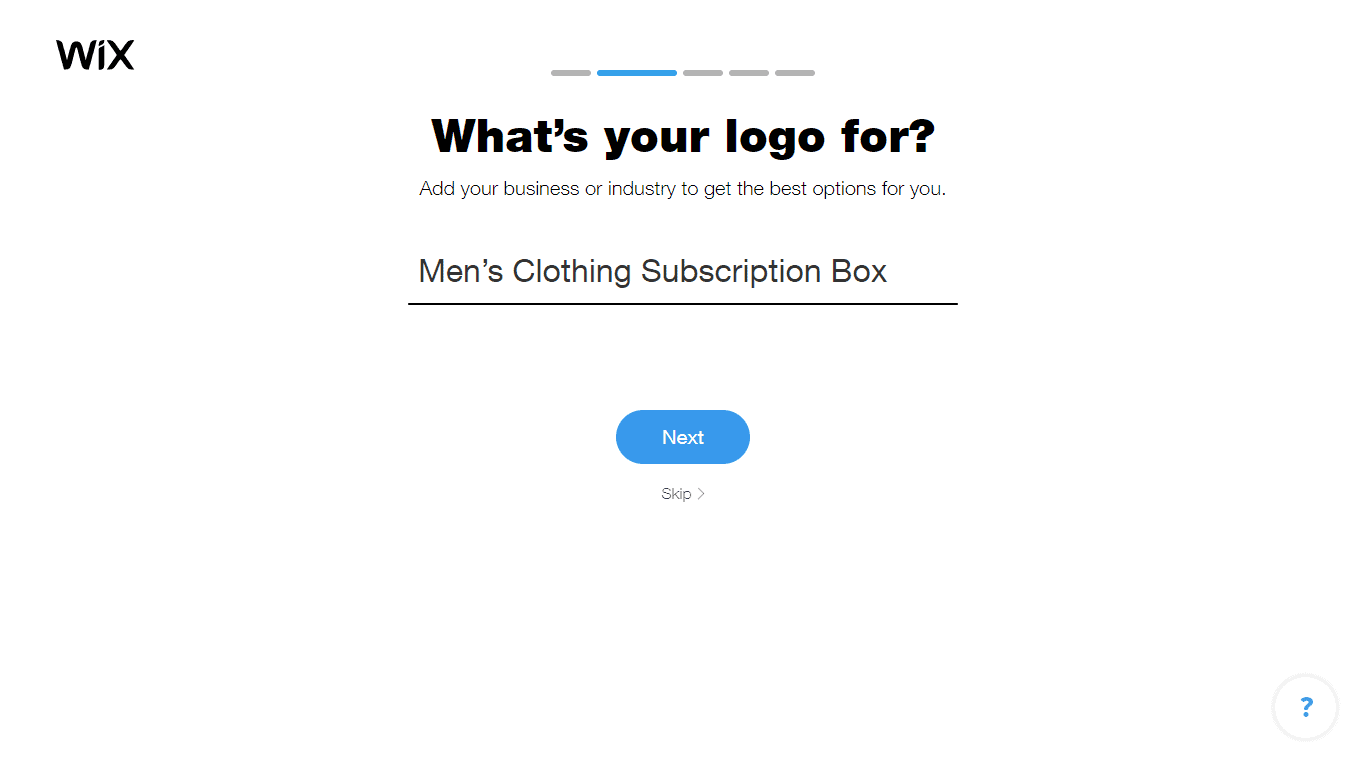 What's the ideal look and feel of your logo design? Select all of the words in the group of adjectives that accurately describe what you're looking for in a design.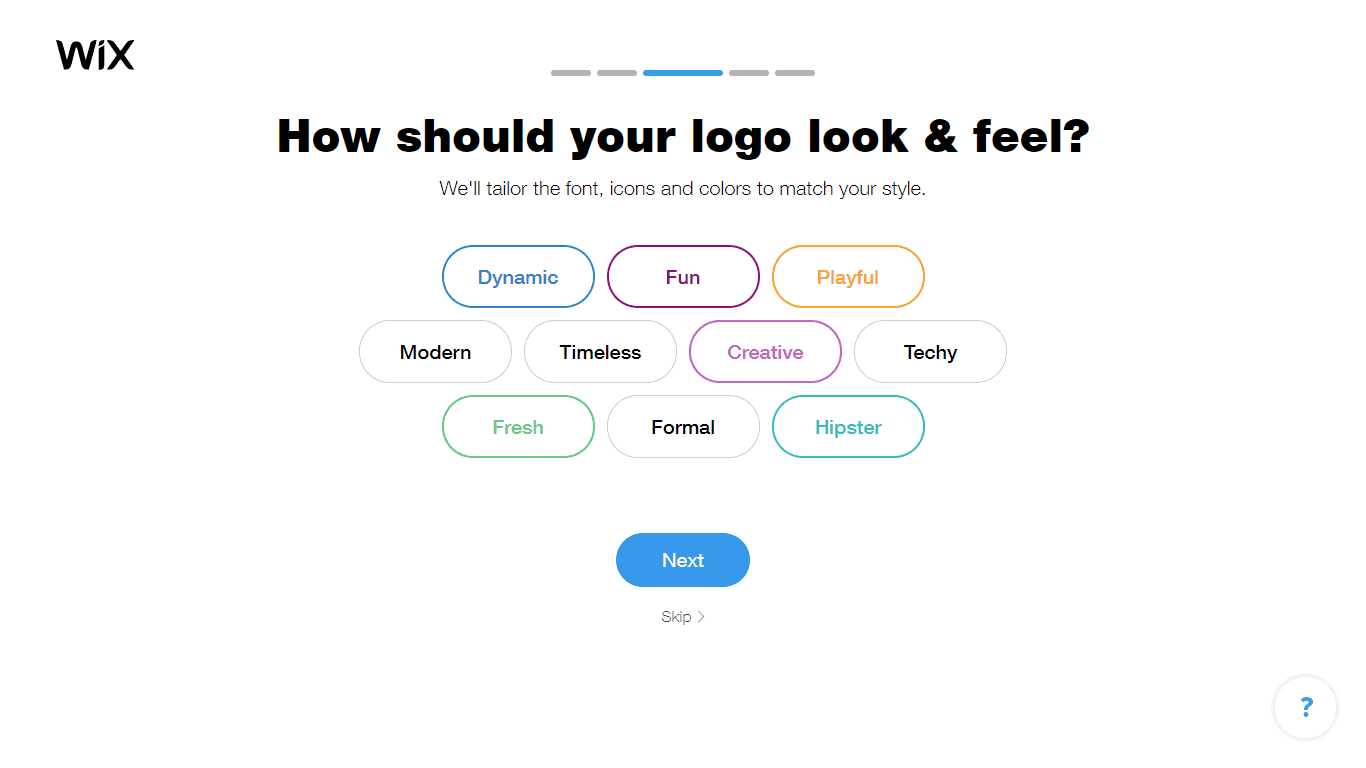 You'll want to pay extra attention to this next section. You'll be shown a sequence of logo pairs and asked to choose your favorite. This helps the AI learn your tastes and determines the style of designs generated for you later on. Choose the logo in the pair that you like best or click
I don't like either of them
to skip ahead.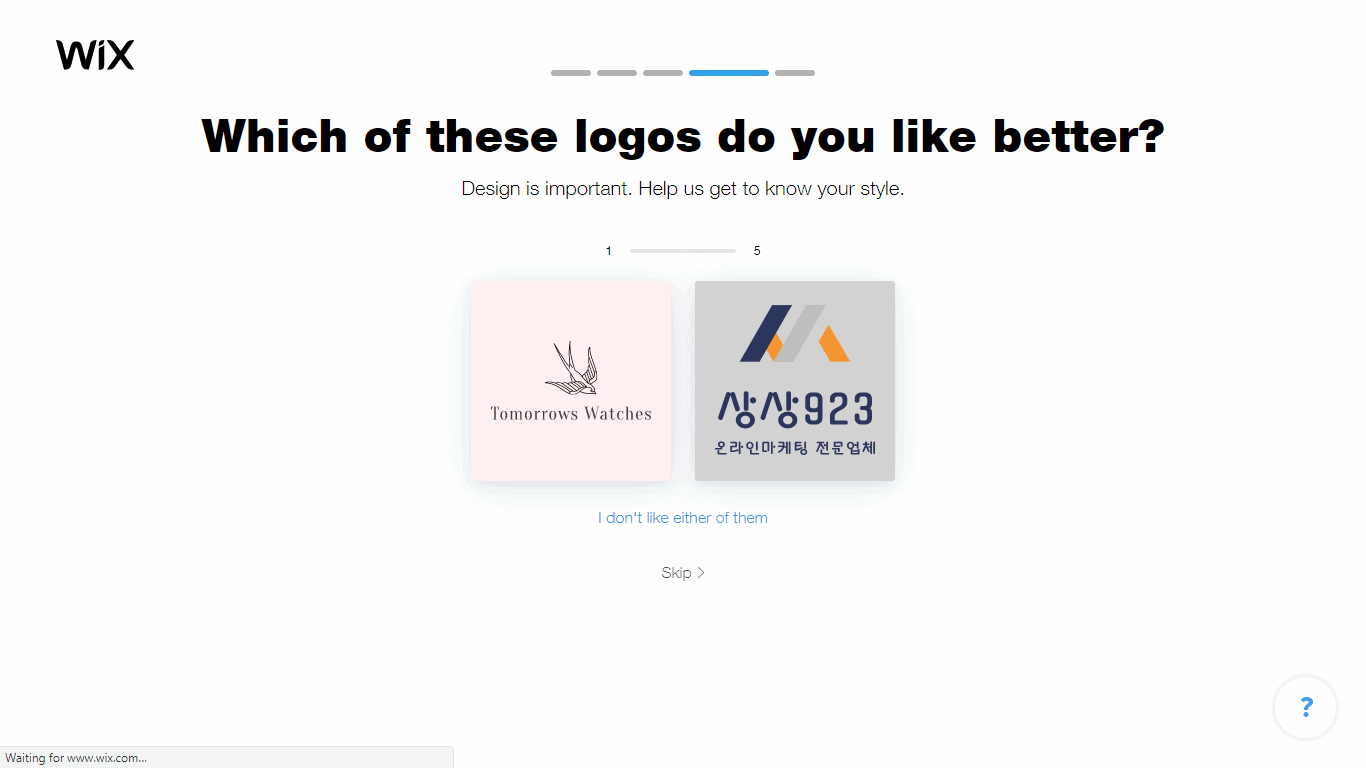 Where do you see yourself using your logo? If you aren't sure, select all of the options to cover the bases. Your choices include social media, a website, merchandise, and business cards.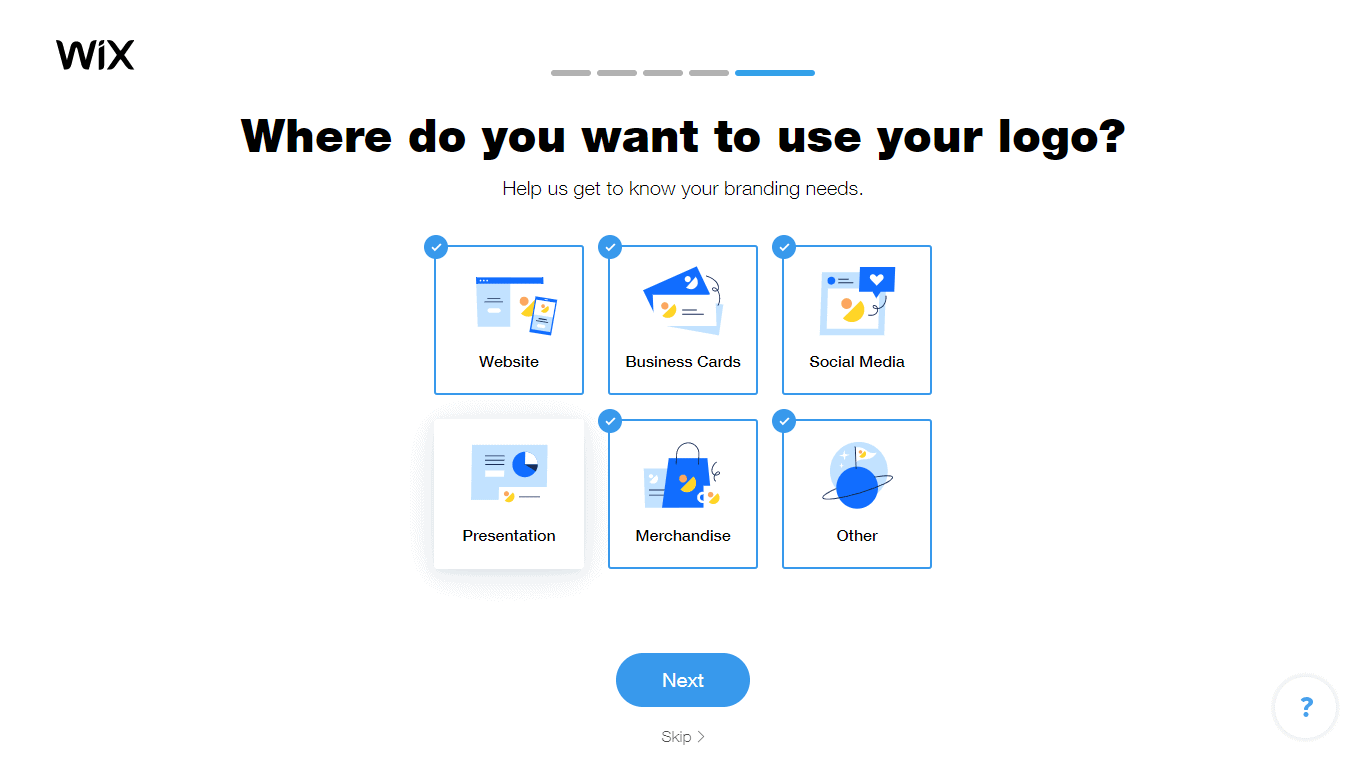 After a few seconds of loading, your logo suggestions will appear complete with your company name. This is the exciting part! Take a look through the designs the AI has created for you.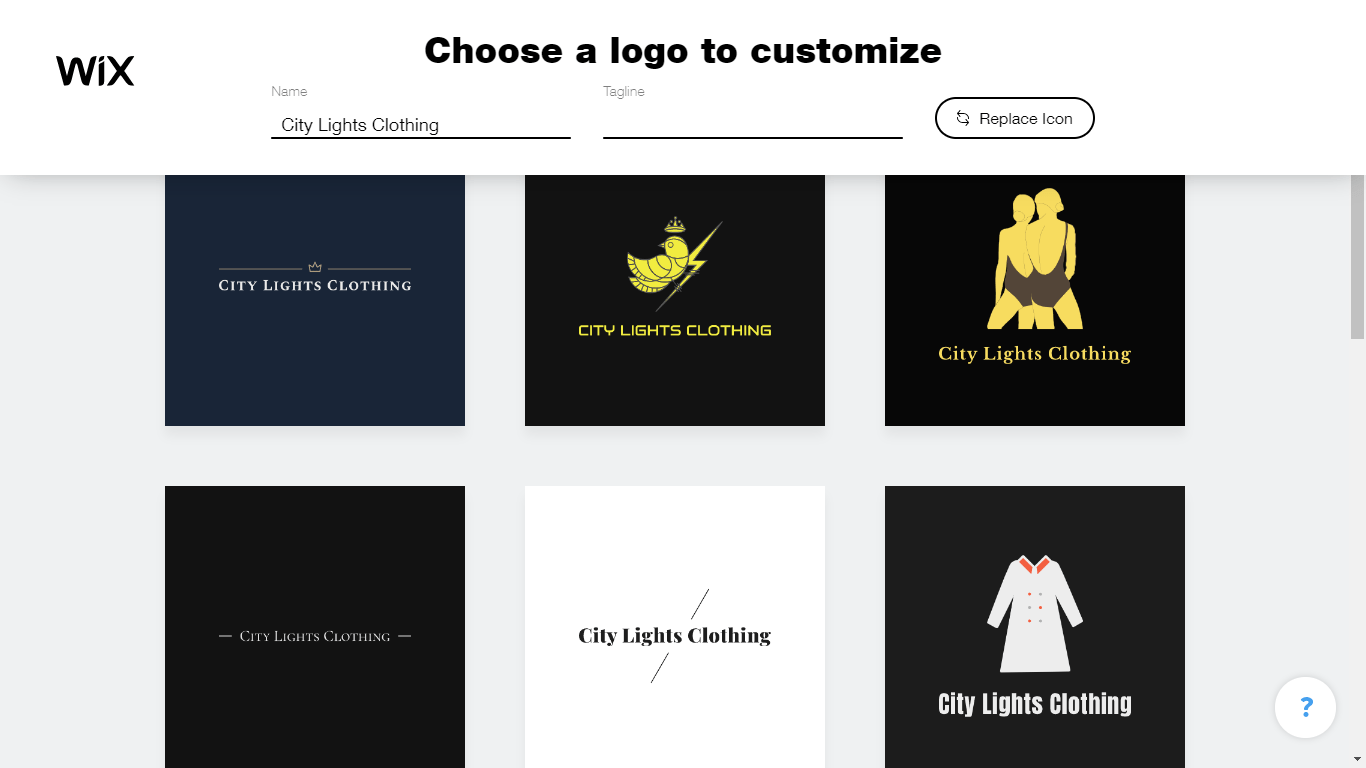 If you like what you see but want to explore your icon options, click
Replace Icon
to search for something new. Search for a term and select a replacement icon from the results. I searched "urban" to see what came up.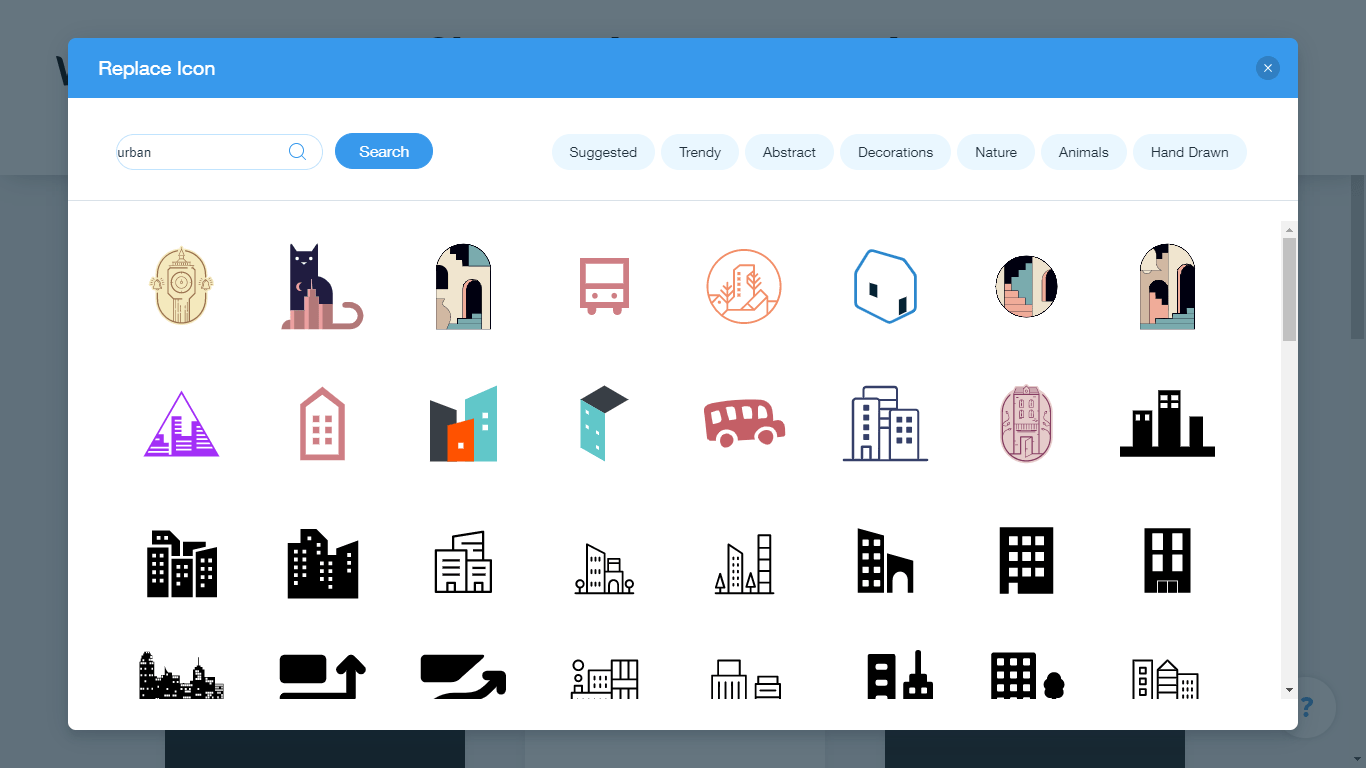 When you're ready to edit, click on a logo suggestion to be taken to the logo editor. Wix Logo Maker makes customizing your logo incredibly easy and enjoyable. You can choose from more than 70 preset color palettes and there are 200+ font options available, too. You can even add as many icons to your logo as you wish!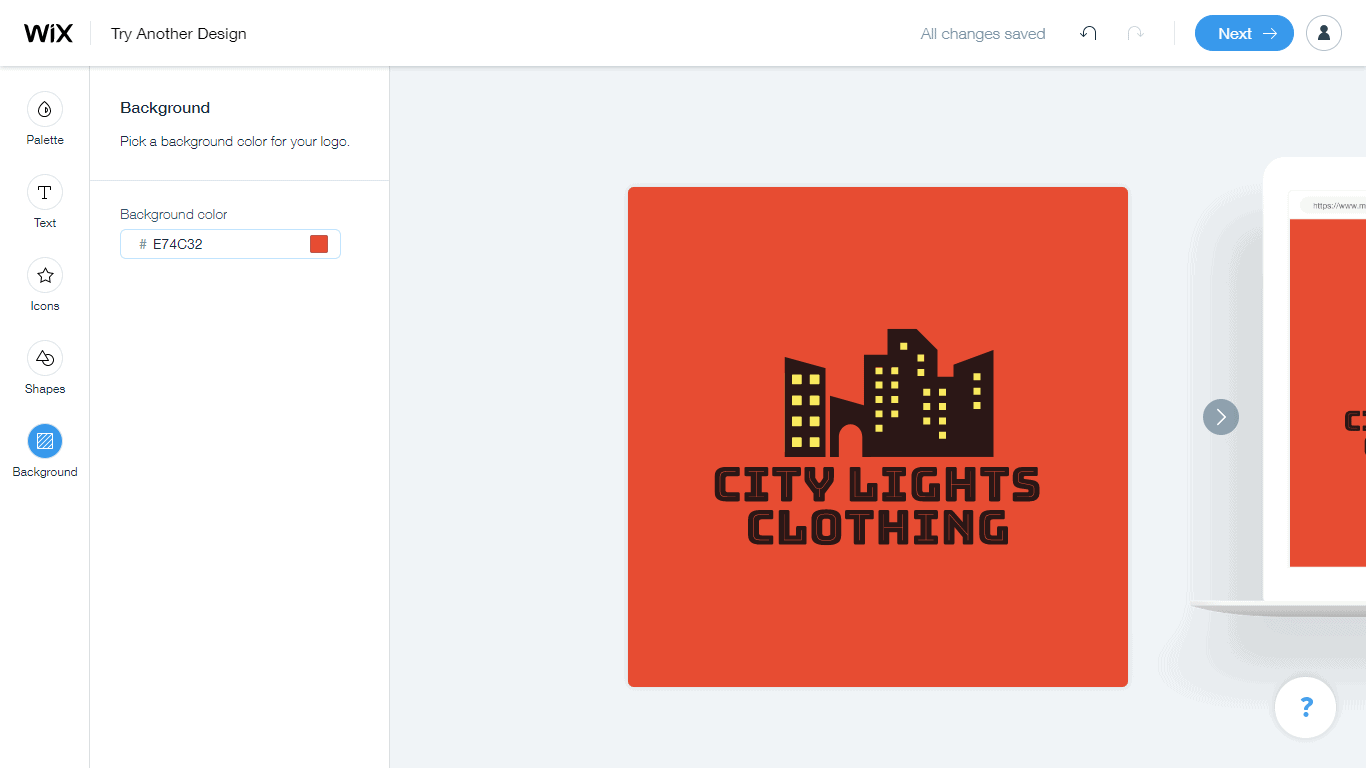 Once you're finished with your edits, click
Next
to head to the package selection page. Make your payment and your new logo will be available in a high-resolution format for download. If you're not quite ready to pay, there's also the option to download a small, free file that you can use for comparisons.
Wix Logo Maker Alternatives:
Looka – If your company is new or re-branding, Looka is an excellent logo design option. You can create your logo and purchase branding materials like website design all in one location.
LogoMaker – When you're low on time or need a basic logo, Logo Maker is a great solution. It's completely foolproof and you can have a simple design in just four quick steps.
Find out more about Wix Logo Maker, including more logo examples, in
our in-depth Wix Logo Maker review
.
Wrapping Up
When you're working on a budget, it's important to spend every cent wisely. And even if that budget isn't tight, it's good business sense to get the absolute best value for your money.
Fiverr connects you with affordable, talented designers at rates that no other platform even comes close to
. It can be difficult to DIY a logo that looks good.
Wix Logo Maker uses an intelligent AI to generate logo suggestions personalized to you
, so you're already starting with an attractive base. It makes it easy to DIY an urban logo with no hassle. If you still aren't certain about which logo design service will get you the perfect logo, you have options! Check out my colleague's
full logo design service comparison
 to see how Wix Logo Maker and Fiverr stand up against other top services.