Jump down to learn my secret trick to hiring a skilled graphic designer for a low price
. If you want to test your designing abilities, I'll also show you how to create an attractive square logo within minutes using a logo maker. But first, check out these creative square logos.
9 Best ٍSquare Logos
How to Hire a Great Designer for a Low Price
If you're looking to enhance your brand's image, hiring an experienced designer guarantees professional results in the shortest amount of time. The best part? You can hire a talented logo designer for as little as $5 on Fiverr. The Fiverr platform is packed with professional freelance logo designers from around the world. It's a totally hassle-free way to create your perfect square logo at an affordable cost. Fiverr designers also offer complementary services to further promote your business, including branding, marketing, website design, and video animation.
Getting a new logo for Website Planet was no easy task. My colleague searched the web and tested different popular logo design services – with some surprising results! Read all about it in this
full comparison of logo design services.
Finding a Designer on Fiverr
The Fiverr website is well organized and easy to use. To find the best logo designer for your project,
go to the Fiverr homepage
, hover over
Graphics & Design
, then click on
Logo Design
.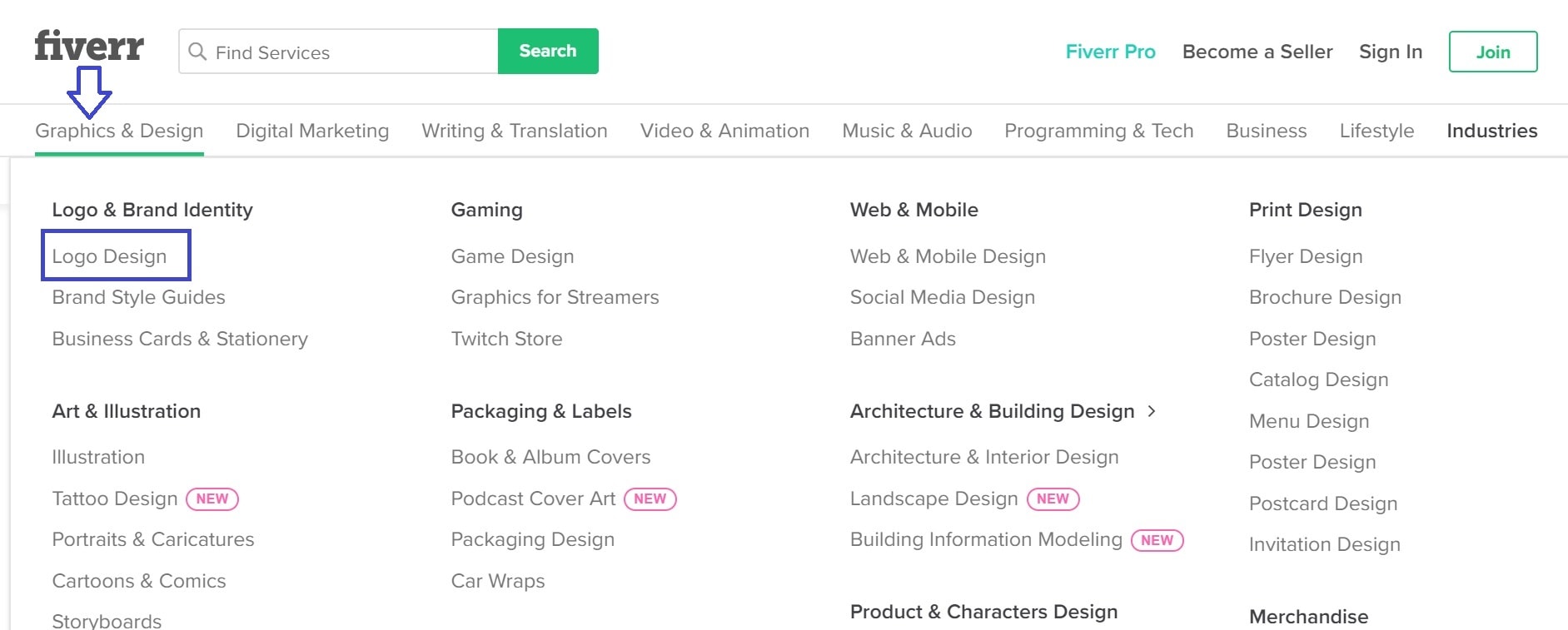 Type "square logo" in the search bar or get help from the Fiverr wizard by answering a few simple questions.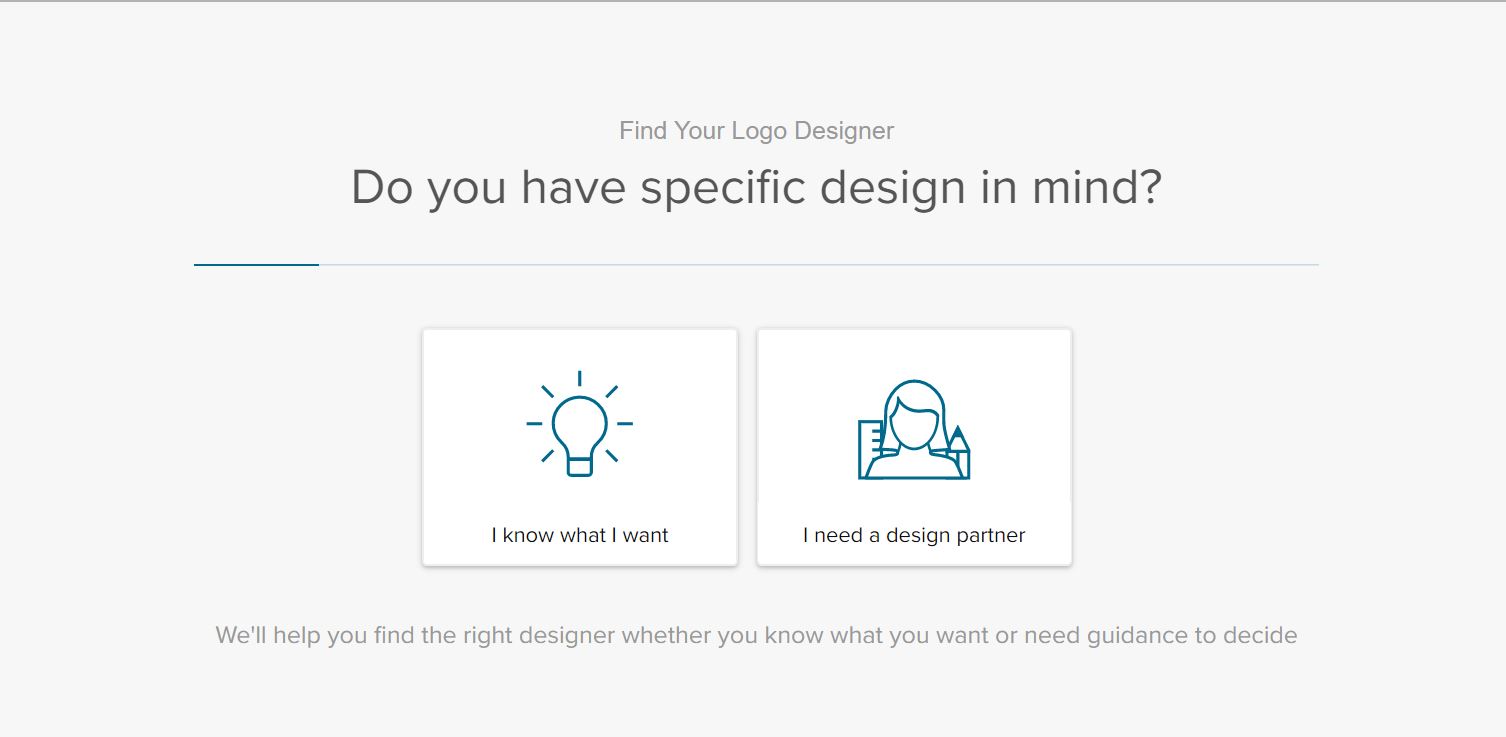 Use the search filters to narrow down your results. You can search by logo type, budget limit, delivery time, and seller details (like languages spoken).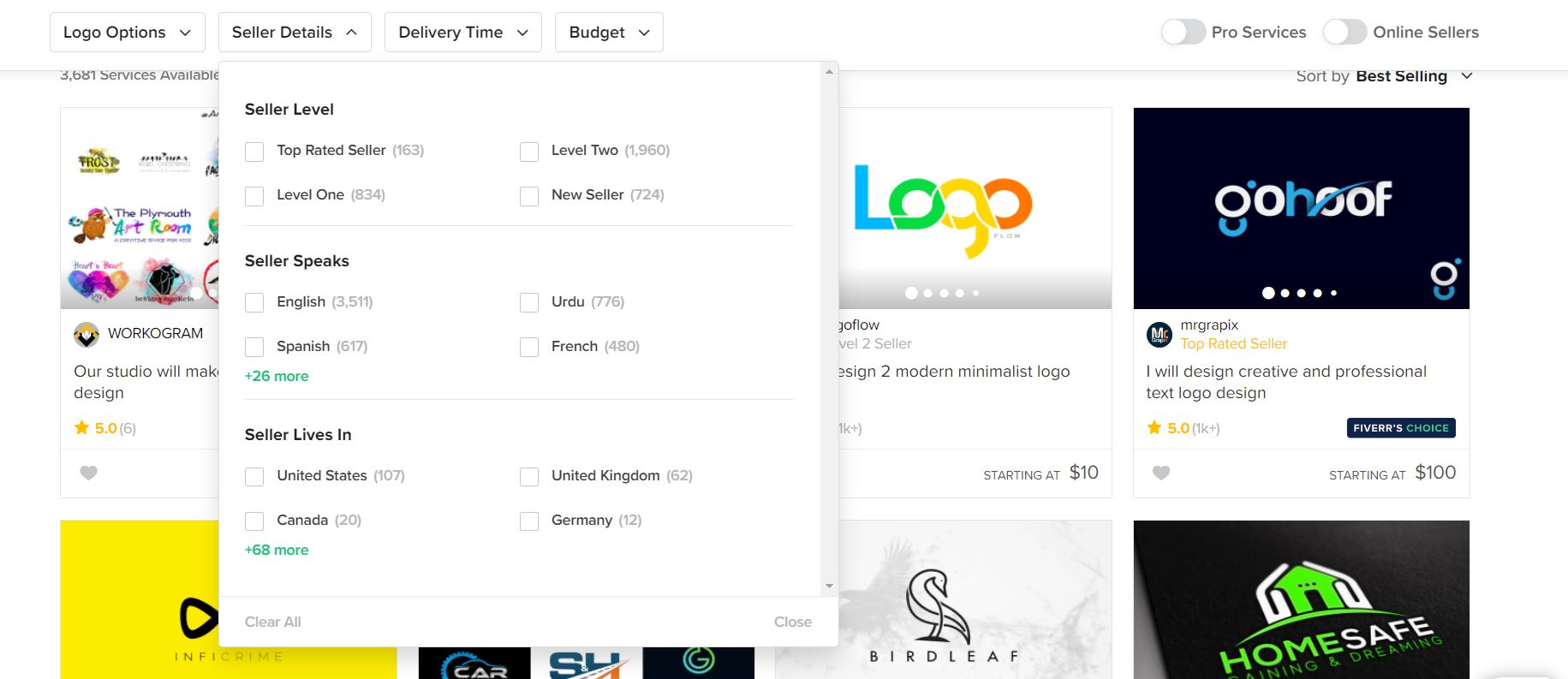 Interested in finding a freelancer with Fiverr? Read more tips on hiring the right designer in our
in-depth Fiverr review
.
More Fiverr Features
Chat with your designer – With Fiverr's built-in messaging system, you can get in touch with a designer through the website or app to chat about your project.
Quick delivery – While most designers take around three days to complete your project, there are some who offer a 24-hour service for an added charge.
Safe payments – Your funds will be held in escrow until you have your finished logo and you're totally happy with it.
Expert tip:
Browse designers' portfolios to check out existing customer reviews and ratings to see if the designer's style will be suitable for your creative vision.
How to Make Your Own Square Logo
You've decided you want to create your logo yourself, but you don't have the professional design software to do it. Not a problem. An online logo maker can help make your square logo for free – you'll only pay for the design when you want to download it in a usable format.
Wix Logo Maker
Wix Logo Maker is free to try and easy to use, even if you have no professional design skills, that's why I like using it.
Go to the Wix Logo Maker homepage
 and start off by creating a free account.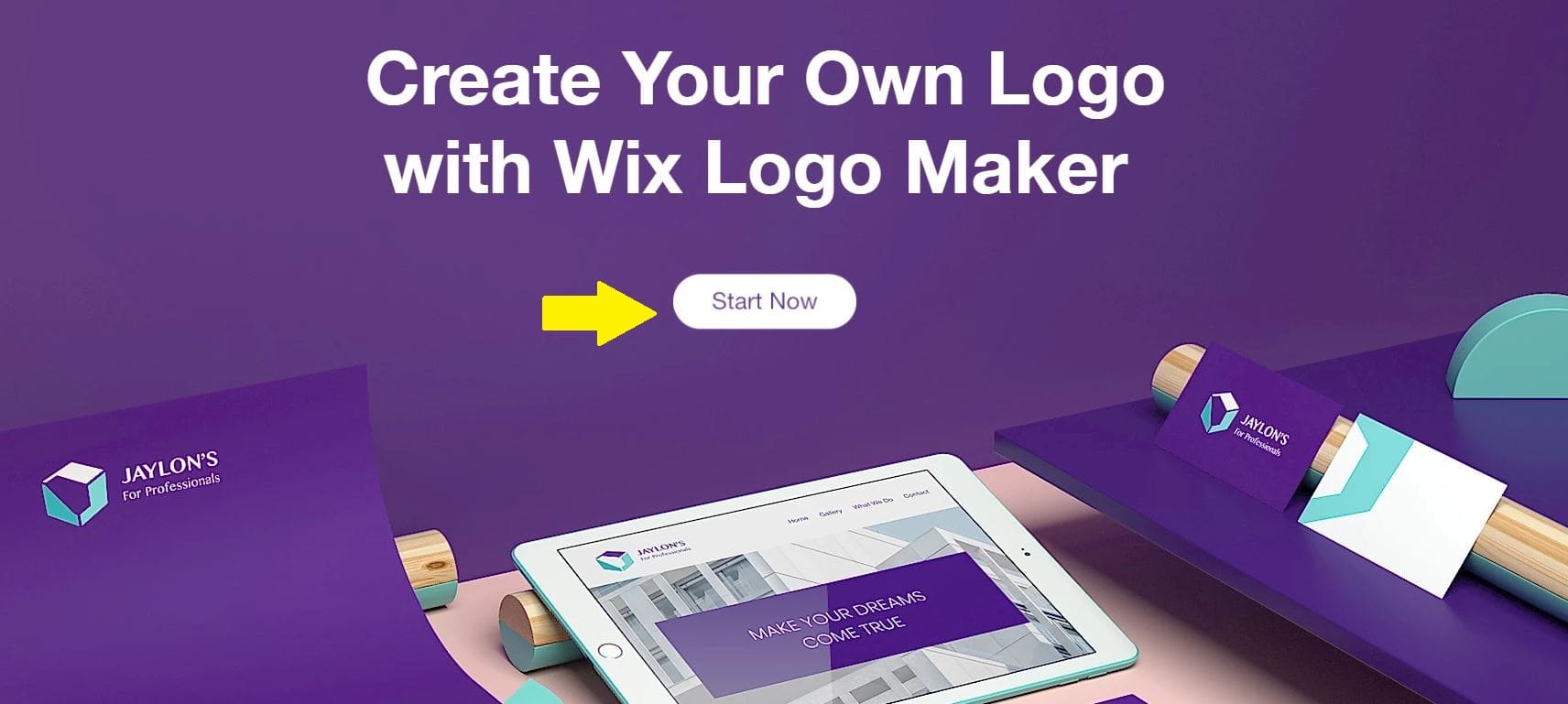 After filling in your personal info, the artificial intelligence (AI) wizard will ask you a few questions to get a better understanding of your business and your preferred logo style. Based on your answers, it'll generate a range of logo templates for you to choose from. Get more related results by clicking on
Replace Icon
and type "square" in the search field to bring up lots of square icons. Choose your favorite to apply it to all of the templates in your results.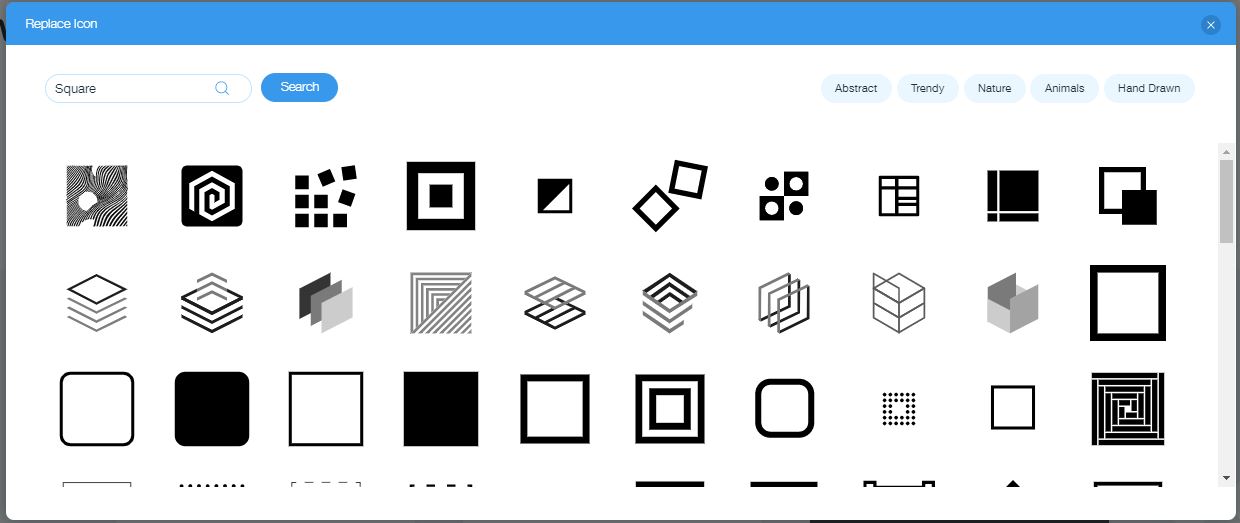 Once you've chosen your preferred template, make your logo original by using Wix Logo Maker's customization tools. You can change the font, size, opacity, color scheme and more.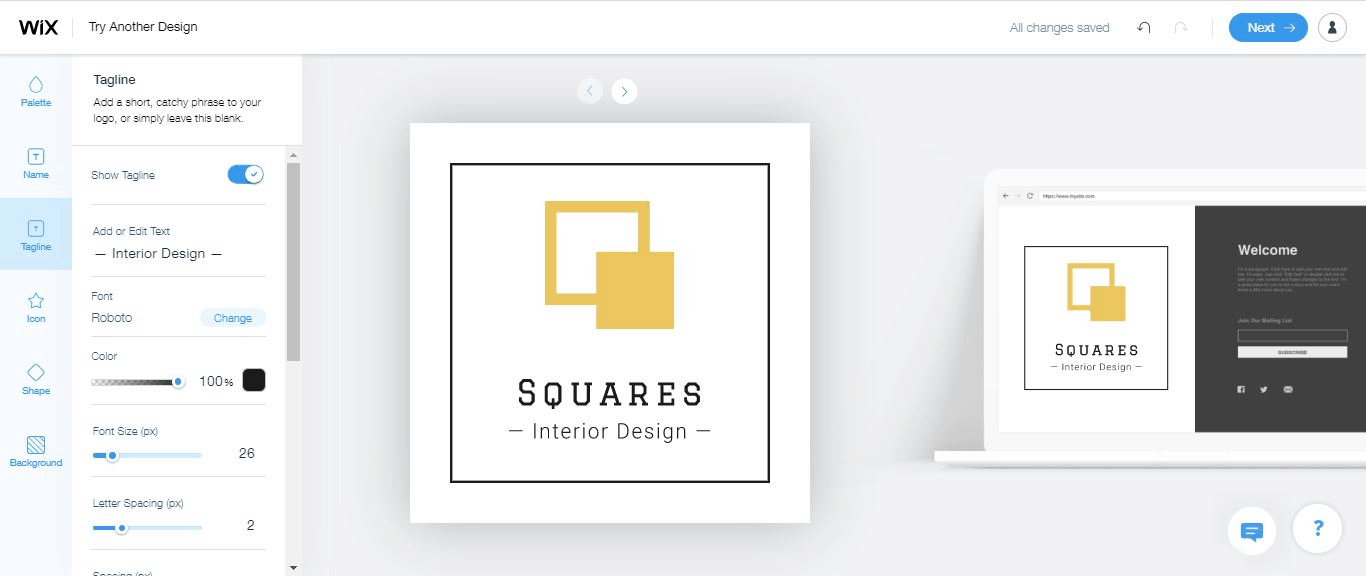 Once you're satisfied, your square logo is prepared for its venture into the world. To proceed, click the "Next" button, which will take you to the payment page. On this page, you will discover various choices for downloading your logo in an array of top-notch formats like JPG, PNG, or SVG. Want to know more? Read our
expert Wix Log Maker review
 to see even more logo samples.
Alternatives to Wix Logo Maker
DesignEvo has a simple, built-in tool similar to Microsoft Paint where you can design your logo from scratch using shapes, icons, and badge templates. Read our full DesignEvo review for some tips and tricks on getting the most out of this platform.
With LogoMaker, not only can you create a logo, but you can design further branding like website templates, and buy a domain, too. Learn more about its features in our expert LogoMaker review.
It's Hip to Be Square – Final Thoughts
As you can see from the big-name examples mentioned earlier, professional-looking square logos will never go out of style. That's why I recommend
hiring an experienced designer on Fiverr
to create something original and tasteful. And from just $5, you have nothing to lose. On the other hand, if you want to take the DIY path, making your own square logo design couldn't be easier with
Wix Logo Maker
. Not sure if a square is the right shape for your business? Check out our in-depth comparison of
the best logo design services
for more ideas.