could
 hire a professional designer for hundreds of dollars…
or keep reading to learn about a far more affordable option. In this article, I'll show you how to get your new logo design for just $5!
---
9 Best Rustic Logo Designs
When we needed a new logo for our website, my colleague tested all the most popular logo design services on the market. His results were certainly surprising! You can check out his
full logo design service review
 to see how the various platforms performed in his test.
How to Get a Pro Logo for $5
When you originally budgeted for your new logo, you probably had a number at
least
in the double digits, probably the triple digits. Graphic design is expensive, so, of course, your logo design budget would have to accommodate this. But if you know where to look, your new rustic logo can come in well under budget. In fact, there's a way to get a professional, bespoke design in the
 single
 digits. That's right, you can get your professional logo designed for just $5 if you use the freelance platform Fiverr. Fiverr hosts skilled designers from all around the world. These designers offer their services grouped in packages beginning at $5. Designers can set their prices as they wish, however, thousands choose to remain at this competitive price point. First,
head to the Fiverr homepage
. Type "rustic logo" in the search bar to pull up designers with relevant packages. Scroll through the results until you find a profile that interests you.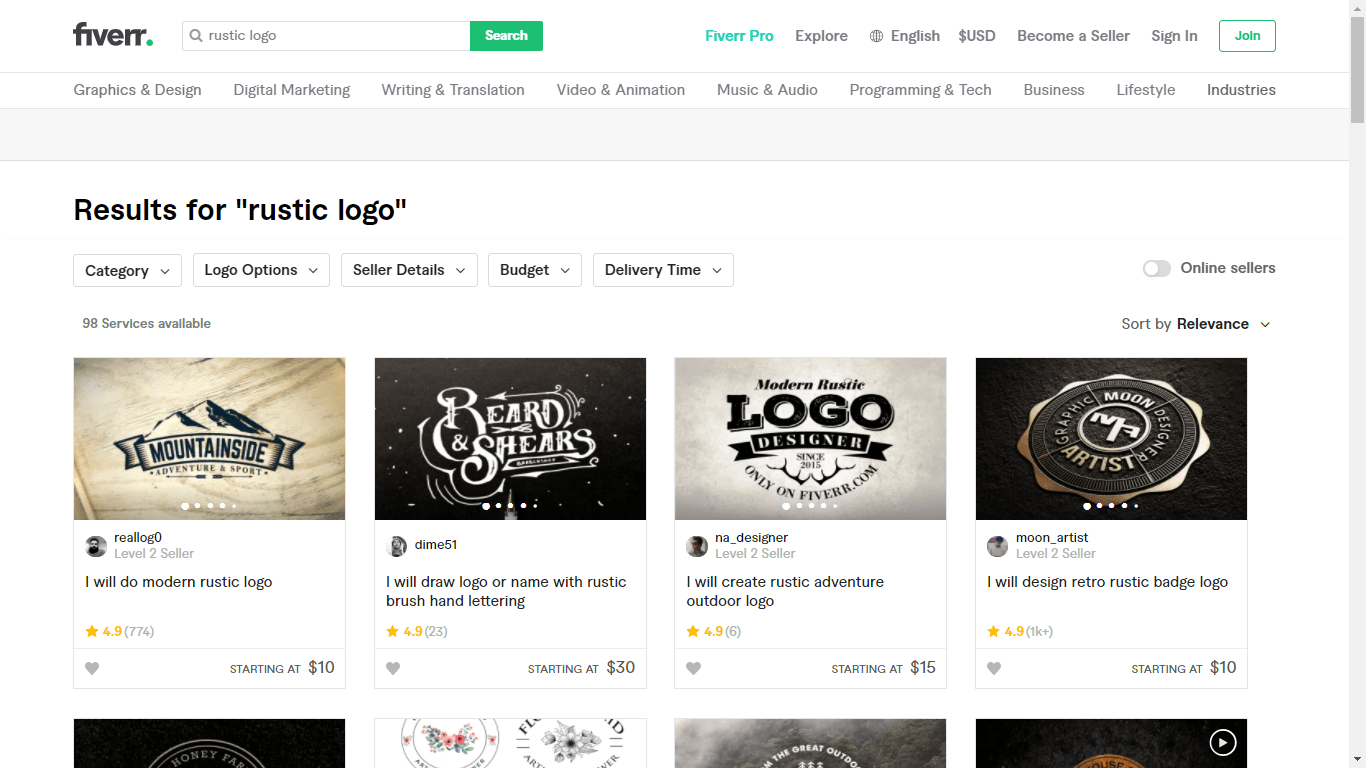 When you click on a profile snapshot you'll be able to see the designer's full profile. Here, you'll find the designer's "About This Gig" section, along with their portfolio and customer reviews. The services and costs for each offered package (basic, standard, and premium) will be listed on the right. Select the package that suits your budget, then click
Continue.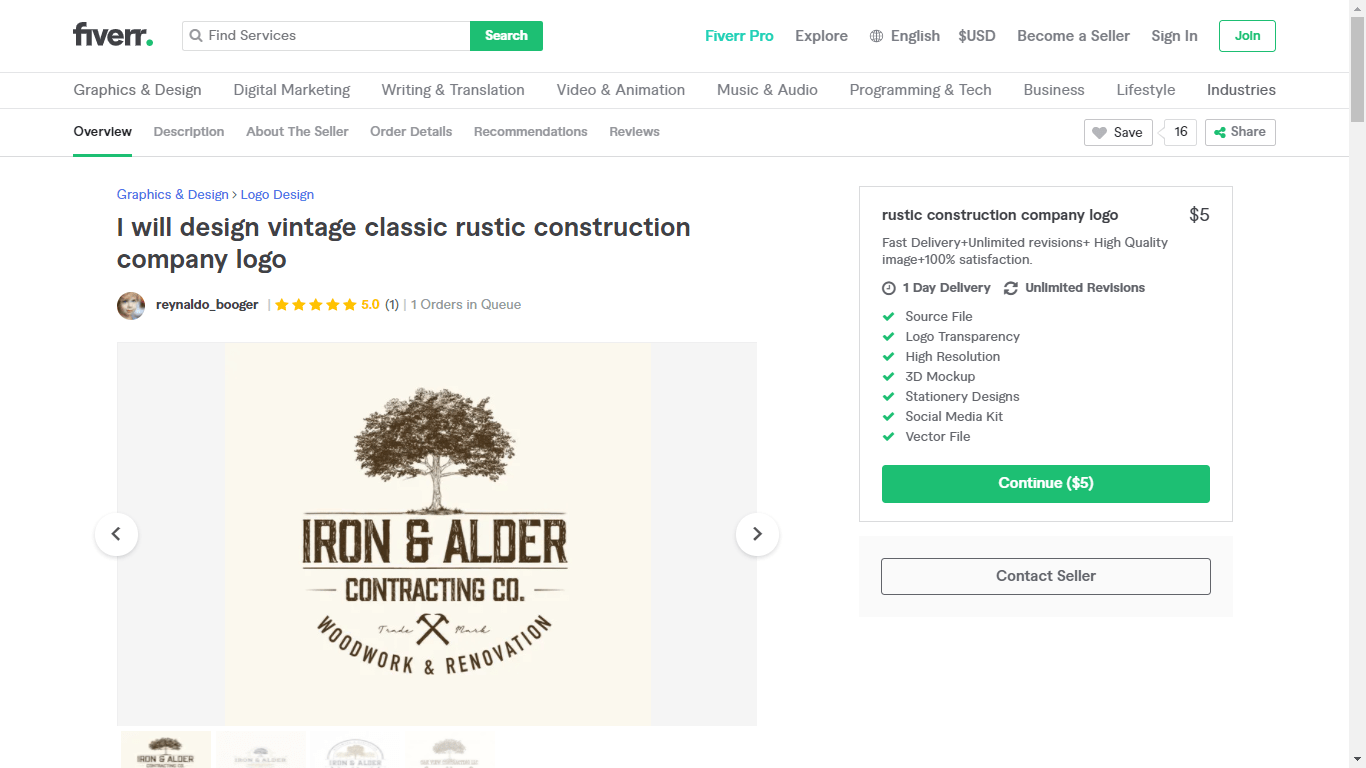 Before you checkout, the payment preview page gives you the final cost of your chosen package and a recap of its included services. If you're satisfied with what you see, click
Continue to Checkout
to create a profile and enter your payment information.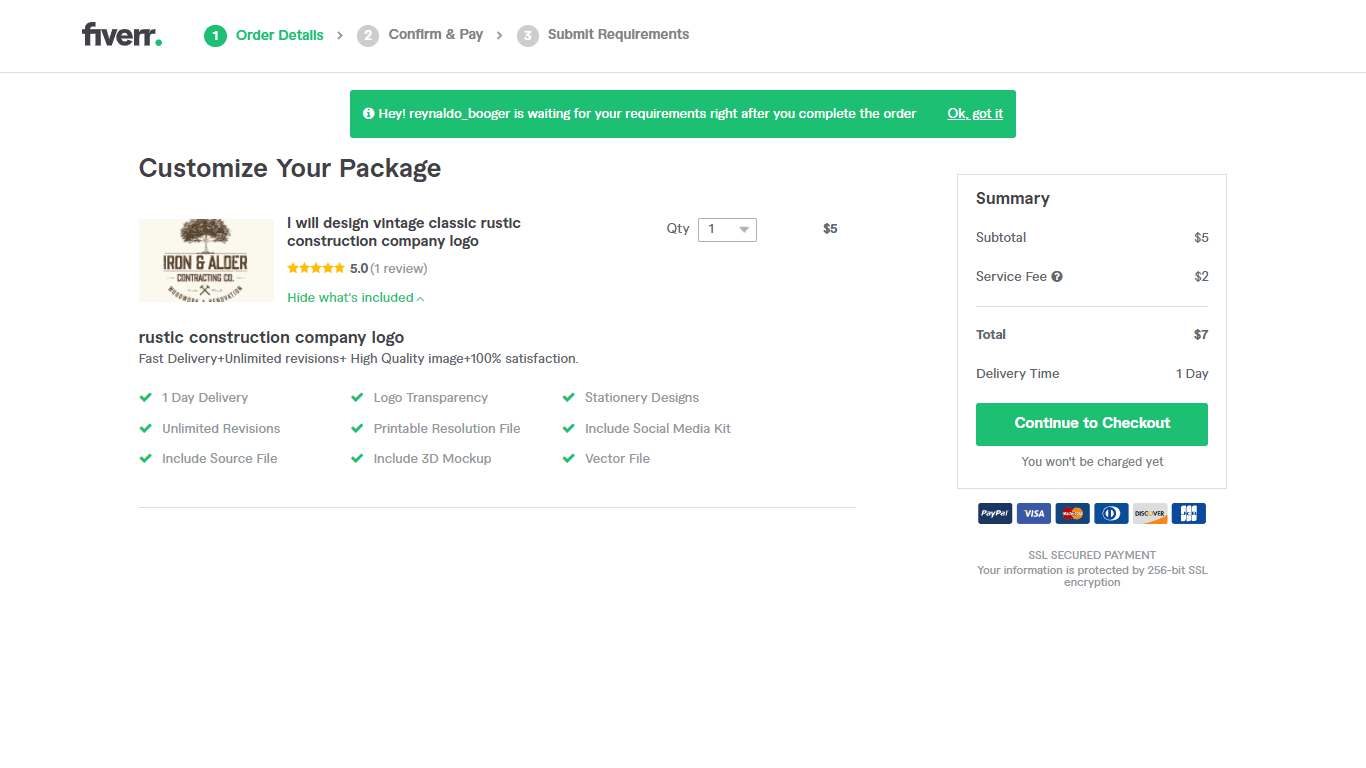 Afterward, you'll be able to fill out a simple questionnaire about your logo requirements for the designer – and then they can get to work! There are plenty of noteworthy Fiverr features. Here are just a few of my favorites:
Secure payments – Your payment is held in escrow until your designer has delivered your logo. Once you're satisfied, you can then authorize the payment release.
No unexpected fees – Since your payment is made upfront, you can never be hit with surprise costs or an extra invoice.
Package customizations – Some designers offer package personalization add-ons like stationery design, transparent backgrounds, and 24-hour delivery. You can add these for an additional fee right before checkout.
Seller levels – Designers are organized in seller levels based on their customer reviews and time-on-site. Choose a designer with a higher seller level to ensure the quality of your logo design.
Get more advice from our experts on
hiring the right Fiverr designer for you
.
How to Make Your Own Logo
Professional designers use costly, complicated software to create their designs. However, if you want to make your own logo, you
don't
 have to purchase the same pro software to get it done. Instead, you'll need to use a quality online logo maker. My top recommendation is always Wix Logo Maker. This tool utilizes the latest in artificial intelligence (AI) technology to compile logo suggestions tailored to your preferences. All you need to do is answer five quick questions and the AI will generate hundreds of personalized logo templates for you to work from. To get started,
head over to the Wix Logo Maker homepage
 and create a profile. Any logo you create will be saved here for future access. Enter your company details to begin the questions.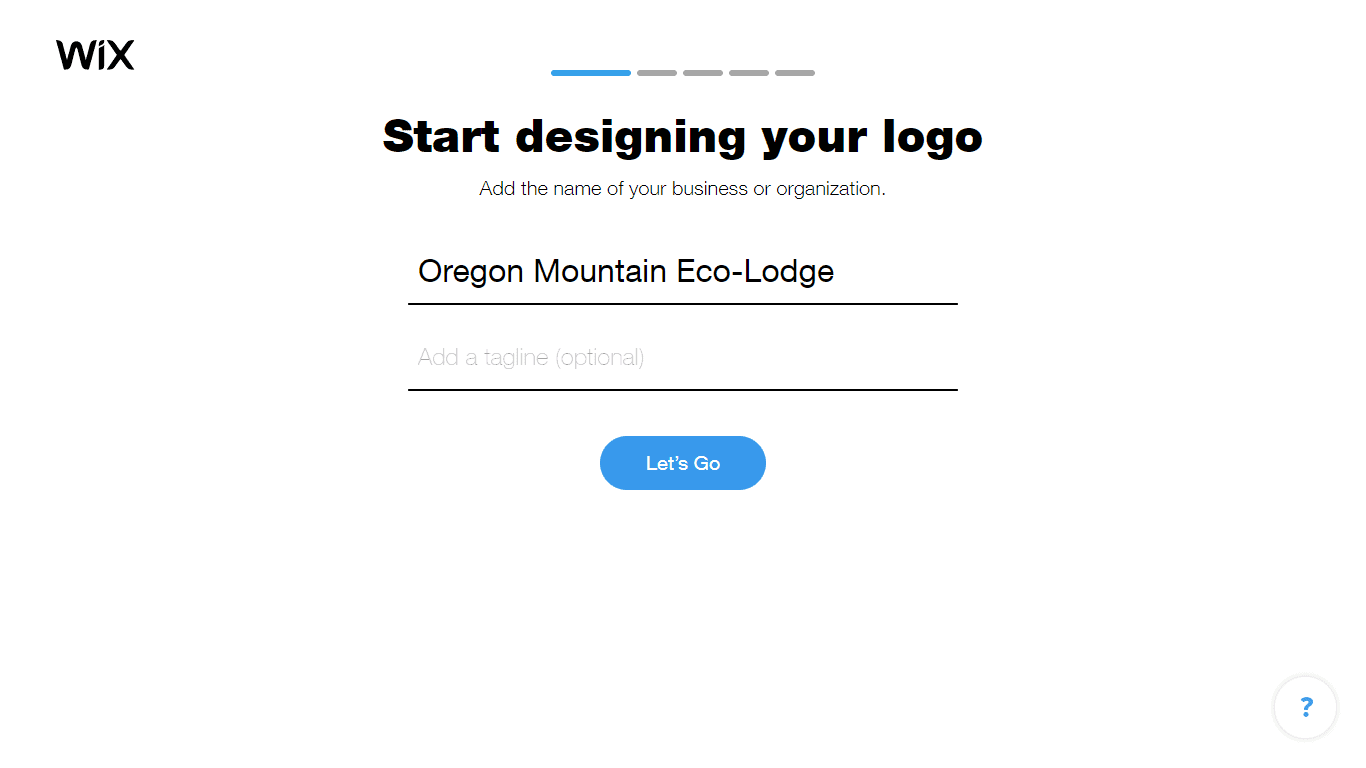 Start typing your industry into the search bar and choose the closest answer from the dropdown menu.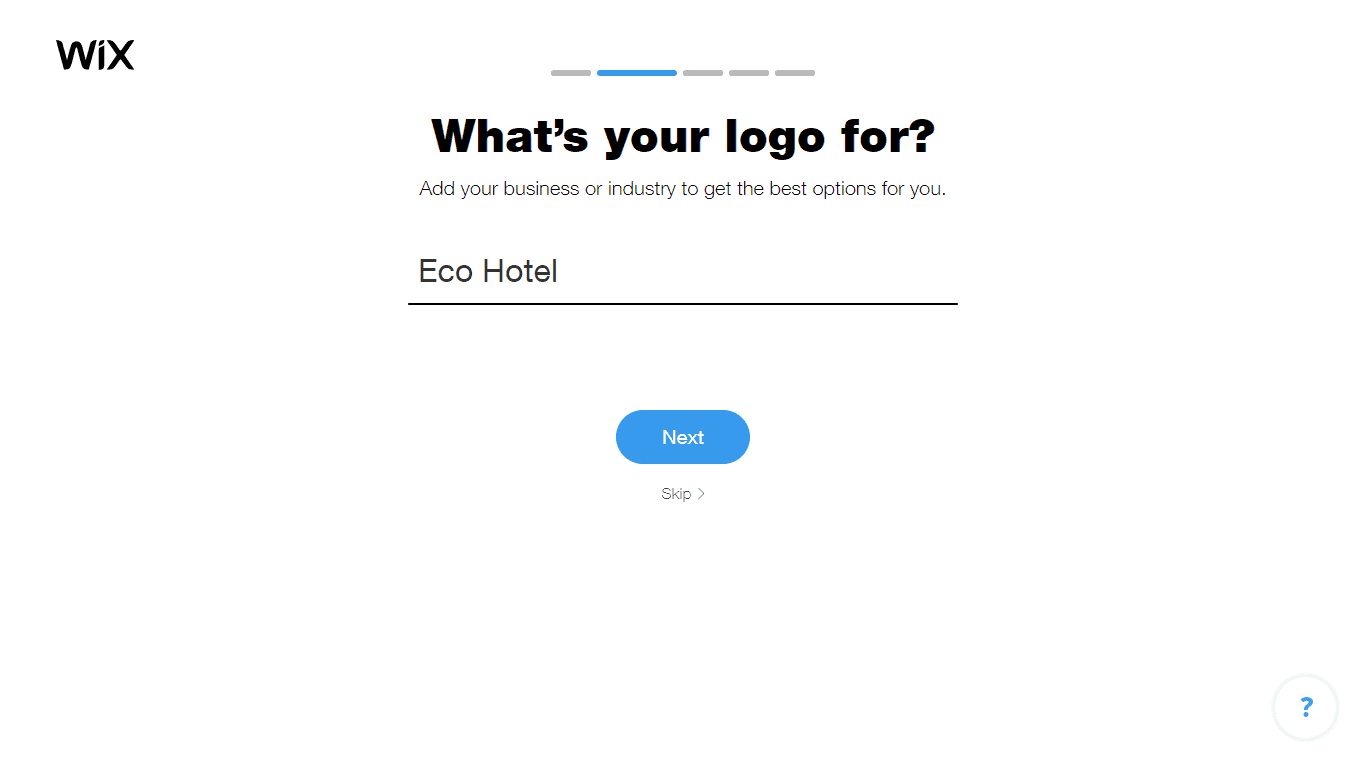 If you're creative enough to DIY, then you probably have a fair idea of what you want your finished logo to look like already. Select all the adjectives in the group that describe this idea. This will help the AI determine the choices for the next step.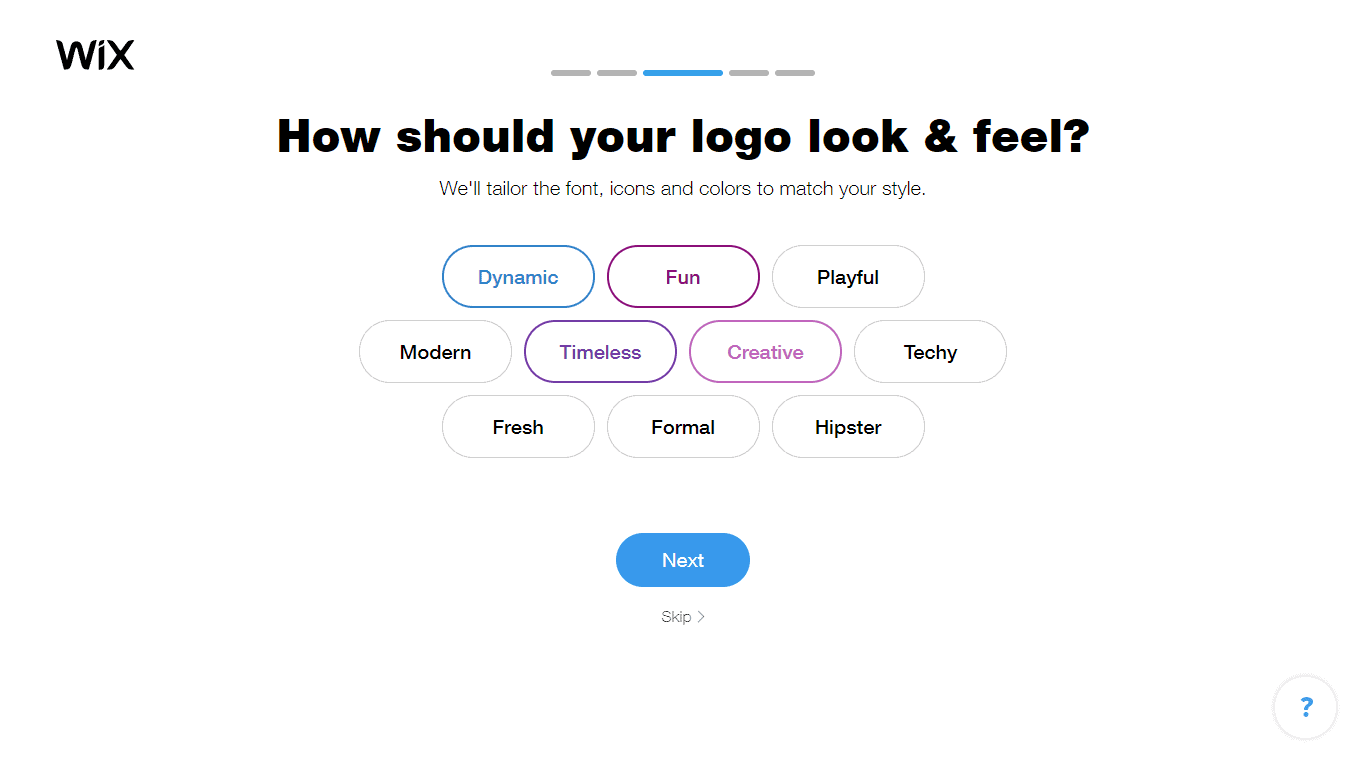 In this question, you'll be asked to choose between two logo designs. Click on the design you like best or skip the pair by clicking
I don't like either of them.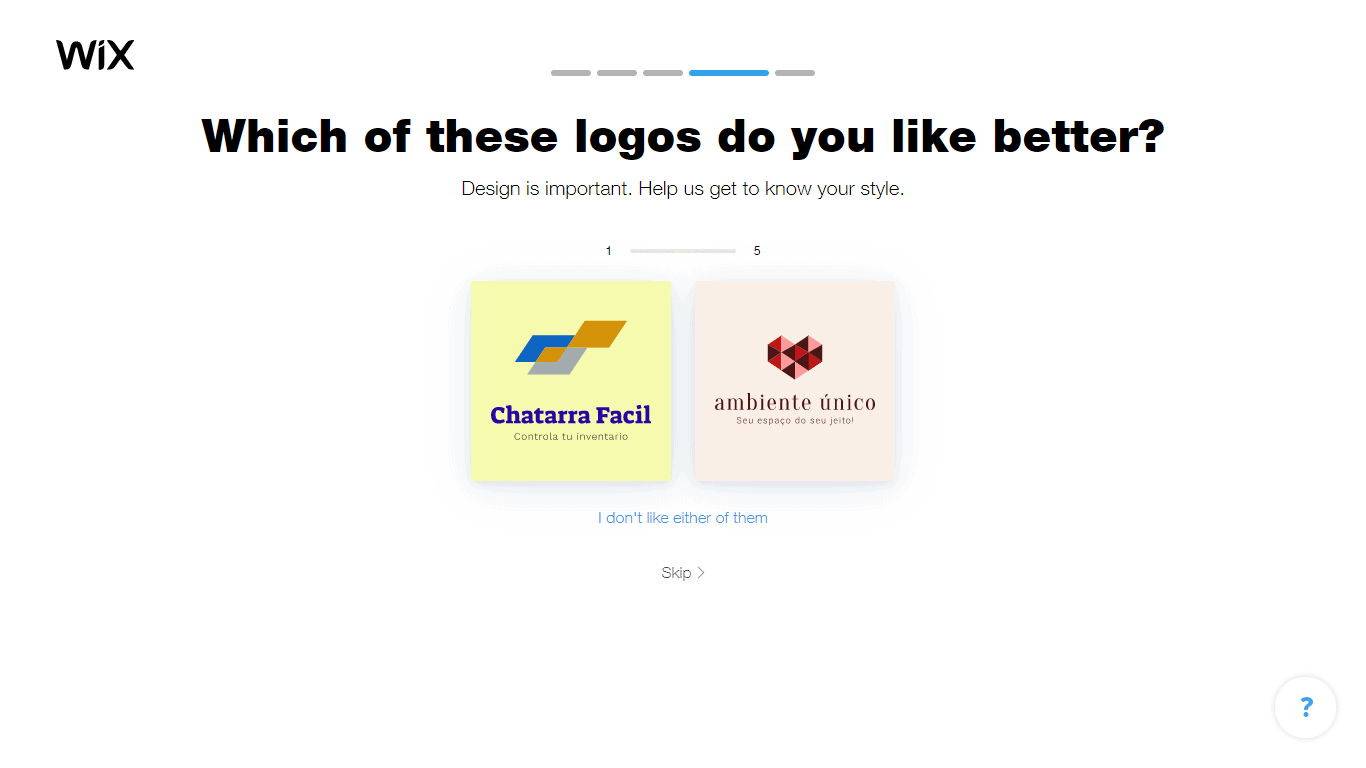 Finally, where will you be using your logo? Select all of the options that apply.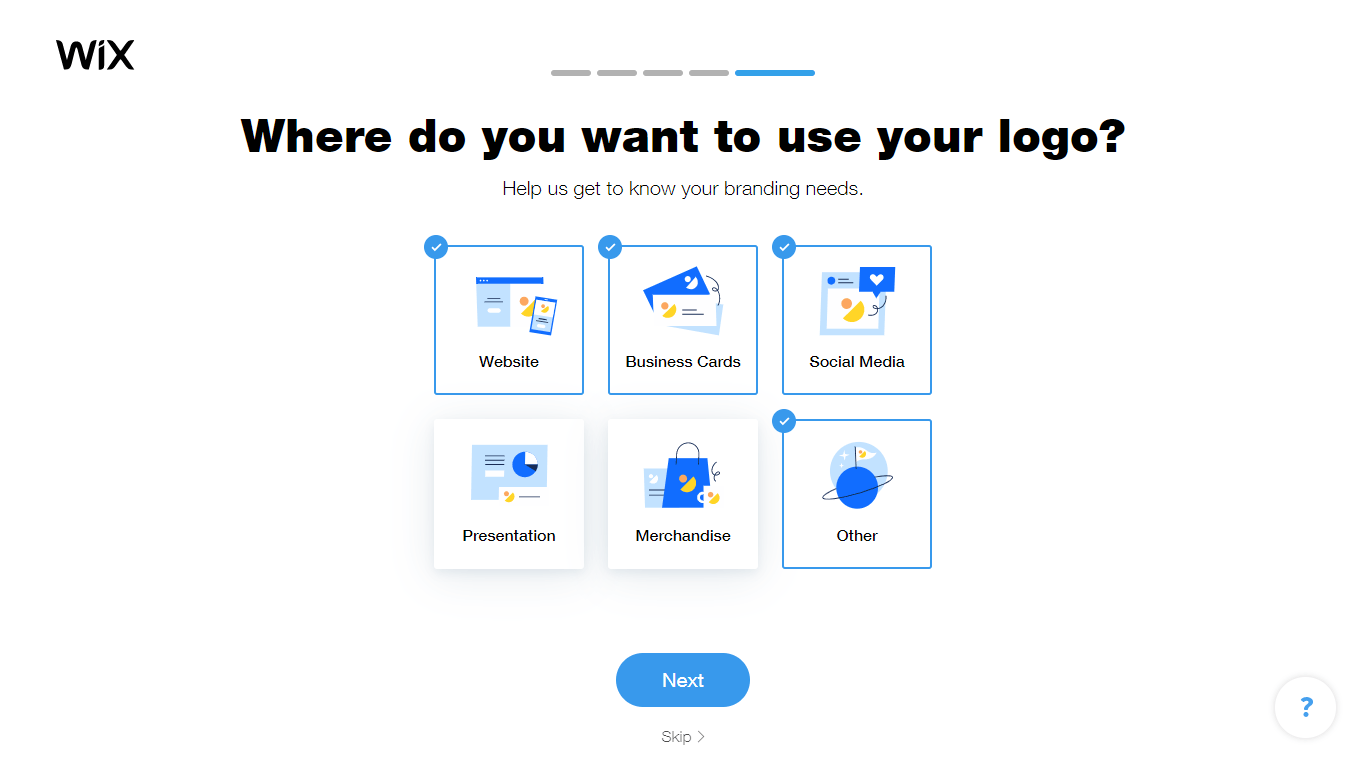 Now to your logo suggestions! The AI will have generated quite a few, so take your time exploring all of the results and see what jumps out at you.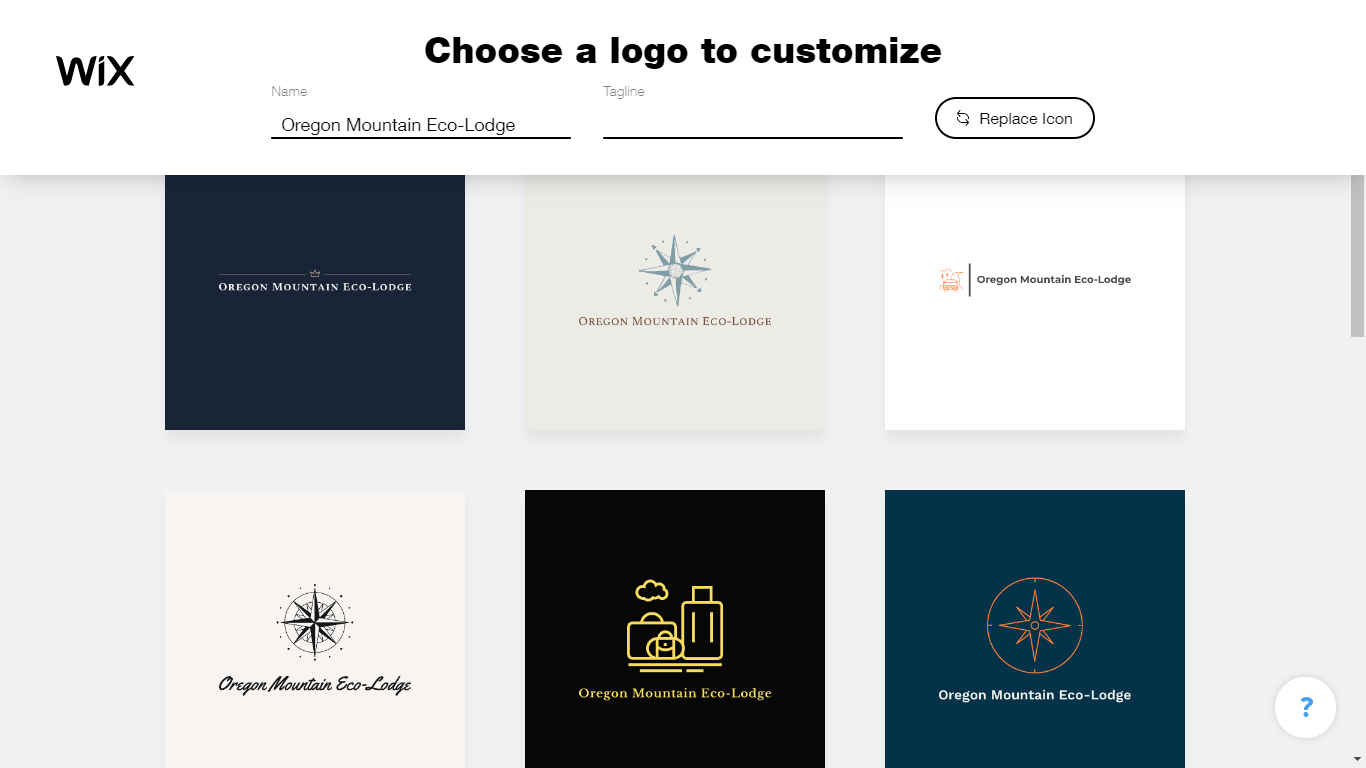 If you want to see more icon options, head to the right-hand corner and click
Replace Icon
 to search for something new. Just type "rustic" into the search bar to pull up all the icons matching this description. You can also search for other terms like "mountains", "forest", and "cabin", depending on your business.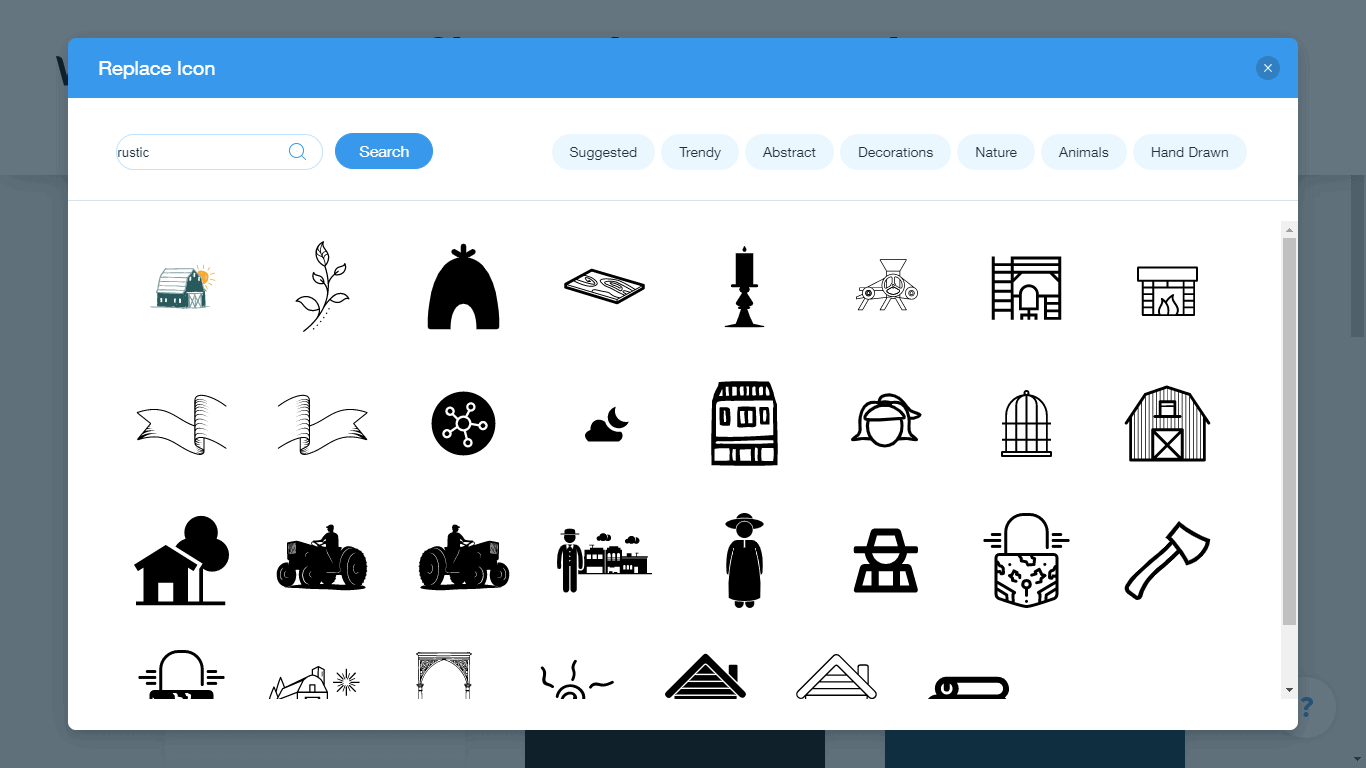 Click
Customize
 on the logo template you want to edit to move ahead. Wix Logo Maker's powerful logo editor makes personalization a breeze. There are more than 200 font options and 70+ color palettes to choose from. You can even add multiple icons to your logo design to get it looking completely unique!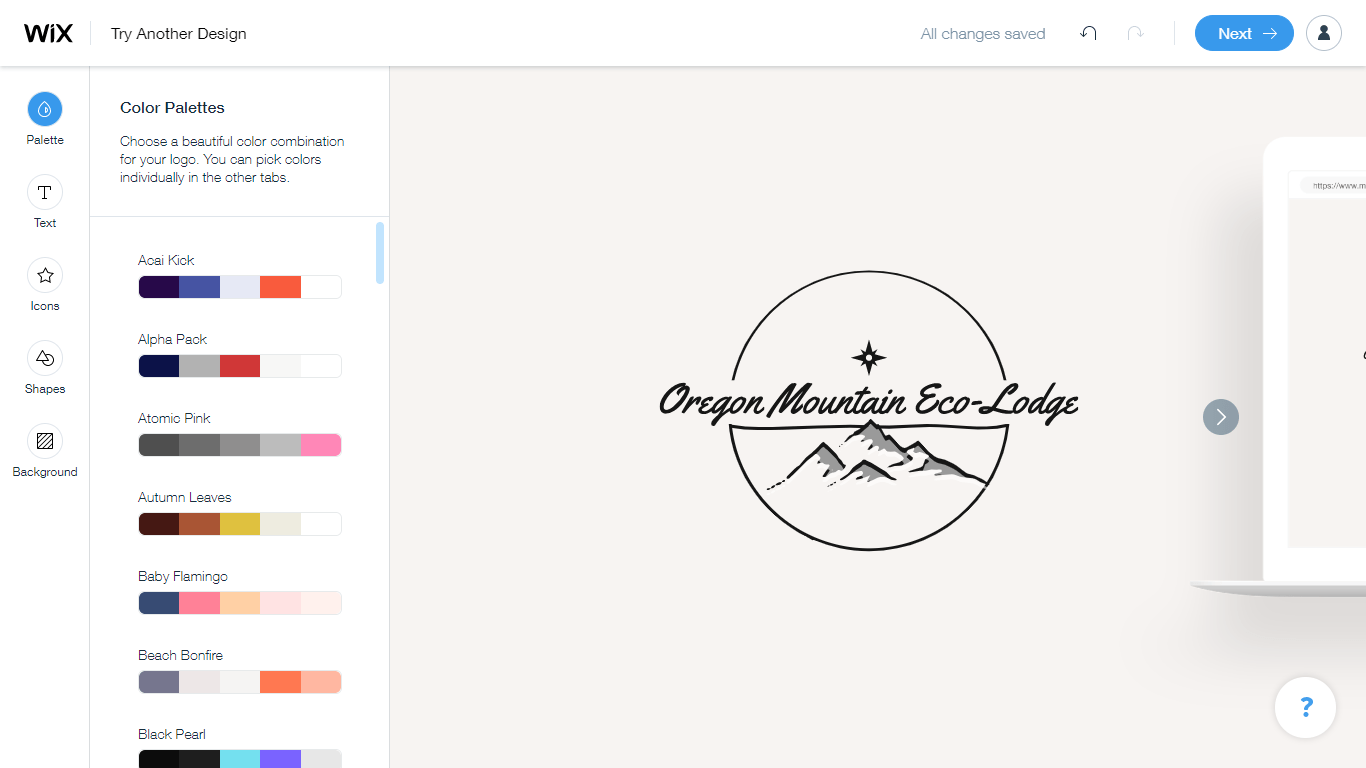 Have fun with this step and play around with all the tools available. When you've finished your masterpiece, click
Next
 to choose your package and pay. You can also download a free version of your logo in a smaller file size. Once you've paid, you'll be able to download your new logo in a beautiful high-resolution format, ready to use wherever you need it.
Wix Logo Maker Alternatives:
Looka – Looka is a full-service branding tool that lets you design your logo and purchase further branding, like website design, all at once.
DesignEvo – There are 10,000+ logo templates at DesignEvo in 18 easily searchable categories. Alternatively, simply type "rustic" into the search bar to pull up all the available rustic templates.
Want to know more? Read our
expert Wix Logo Maker review
to see some logo samples.
Final Words
With Fiverr, you can go from browsing logo designers to hiring a pro in under 10 minutes
. The process of commissioning a new designer through Fiverr is straightforward, hassle-free, and super affordable. If you want to let your creative side run free,
use Wix Logo Maker for the most streamlined DIY logo designing ever
. The tool's intelligent AI does a lot of the heavy lifting, so all that's left for you is the fun personalization part. You may not be set on which logo design service you want to go with, and that's completely understandable. Head over to my colleague's
detailed logo design service review
 to check out other design alternatives and see how they ranked in his test.