An iconic logo can put you at the forefront of customers' minds, while a poor logo can make you a laughing stock
. Whether you're creating a logo design for restaurants, retail stores, or service businesses,
your logo will serve as the calling card for your brand
. Too many business owners make the mistake of slapping together a logo quickly and fail to take the time necessary to come up with a brilliant logo design.
Their haste in creating a logo causes them to make errors that hurt their reputation and sink their business
. To avoid the same fate, steer clear of the following logo fails:
Your Logo Is Too Complicated
Some companies try to make their logo too unique to the point where they have to regularly explain it for people to understand
. One of the best examples is the logo for the London 2012 Olympics.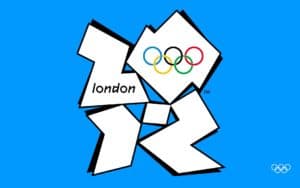 What the heck is that supposed to be? Nobody really knows, and it appears that the original designers don't even have an explanation. According to an interview in AdWeek, they used the term "prescribed anarchy" to describe the logo. The London Olympics logo has been one of the most controversial in Olympics history, as it doesn't make any sense. If your logo is so random that you have to explain it to customers, or if you don't even have a good reason for the image other than liking it, it's time to get a new image.
Your Logo Conveys the Wrong Message
One of the worst sins you can make in creating a logo is sending the wrong message to your customers
. In some cases, the misinterpreted message could be simple, such as having a sports-themed logo for a used-car company. Other times, an unfortunate image can convey an entirely different message than intended. One such image that's been made fun of continually in recent years is a logo from the Catholic Church's Archdiocesan Youth Commission, which was created in 1973. Unfortunately, this has become the poster child for foreshadowing following the revelation of numerous sexual violations against children.
You're trying to make a memorable logo, but the last thing you want is for it to be memorable for all the wrong reasons
. This is a good example of a logo that could use an update. If you're unsure whether yours might be due for one, too, here's our article about
when it's time to change your logo design
.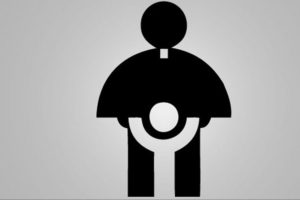 Your Logo Is Poorly Formatted or Contains Errors
If you want to have your company perceived as unprofessional or cheap, then choose a logo that has errors or some form of formatting problems. This includes
poorly formatted images, misspellings, improper punctuation, misaligned images, poor-quality images on your logo
, and more.
Even something as simple as bad spacing can make a huge difference
. A certain massage therapist found this out the hard way when an extra space in the worst place possible made their sign internet-famous.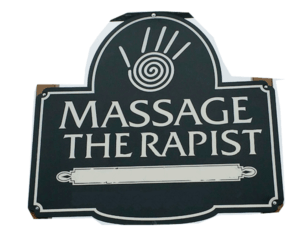 Of course, if you go with a company like CrowdSpring, you'll get the tools necessary to avoid these formatting errors. You can learn more about CrowdSpring by reading
our expert review
.
Your Logo Is Blatantly Plagiarized
So, you see a logo on another company that inspires you, and you think it would be nice to use part or even all of it in your company's design. Unfortunately, what you're doing equates to plagiarism. Also if you copy just part of an image as your own, you can be charged with plagiarism.
Stealing someone else's work does two things. First, it confuses your customers and makes them think your brand is associated with the company whose image you're ripping off
. Once they realize you have nothing to do with that company, you risk harming your reputation and being perceived as deceptive.
Second, you open yourself up to lawsuits from the company that owns the original logo, especially if they trademarked it
. One great example was Sony Ericsson's pursuit of former 4G contender Clearwire. Clearwire used a logo that looked very similar to Ericsson's and so faced a hefty lawsuit. However, Ericsson ultimately gave up their fight when Clearwire admitted they were unlikely to ever launch a competing mobile phone product. Granted, there are exceptions to this. If you use an image of an apple as part of your logo, you probably won't get charged with plagiarism — that is, of course, unless the apple has a bite taken out of it, like Apple's. However, if you blatantly use an image similar to what "MasterBeef" has done, then you can expect to be contacted by their corporate lawyers at some point.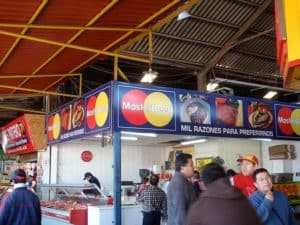 So, stay original and don't copy other designs. And if you want to protect your logo from copycats out there, check out our article about
how to trademark your logo design
.
Your Logo Looks Like it Was Made By a Sixth Grader
How many of you have thought about going the route of a dirt-cheap option for logo design? DON'T DO IT!
The cliche of "You get what you pay for" often applies when you work cheap designers
. While getting a logo for $5, $10, or even $50 sounds great, the quality of work you get is somewhat lacking. I took an image of one such logo designer that offers basic $40 logos. As you can see, the fonts are very basic and in a couple of cases, it's hard to determine what the image is supposed to do with the company. I assume that is a tooth for the dental company, but it looks more like a Power Ranger.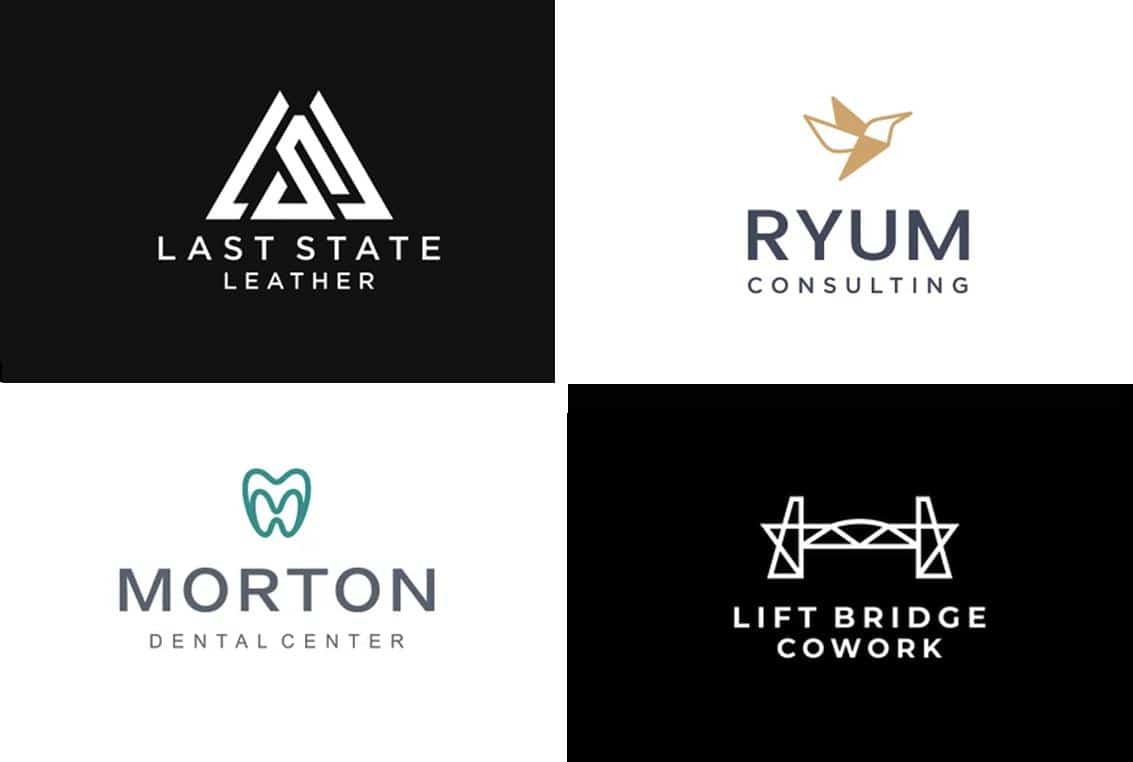 Companies such as 99designs and Tailor Brands offer much better options for creating your logo, and while you'll pay up a bit, that extra money spent is an investment in your business. Of course, if you don't mind that your logos look like a sixth grader created them, you can stick with low-cost providers. To learn more about your options for creating a logo, check out our
expert review on 99designs
, and our
expert review about Tailor Brands
.
If Your Logo Fails, Odds Are Your Business Will Too
Remember the old Cannon commercials where Andre Agassi would remind you that "Image is everything?" That applies more so today than ever before.
Your company's logo is the first image most customers get of your company
. If your logo is well-designed and inspiring, they form a positive image in their mind about your company and the odds of converting them into a paying customer increase dramatically. Conversely,
if your image conveys the wrong message, comes off as poorly designed, or makes your company look crooked, it will drive away customers
. And of course, without paying customers, your business will fail. Creating the right logo design is one of the most important things you can do for your business. It requires taking the time to come up with the right design that adequately represents your brand and leaves a positive impact on the minds of your customers. Avoiding the mistakes mentioned above will go a long way toward helping you create the perfect logo to promote and grow your business.
---
Sources
AdWeek
:
https://www.adweek.com/creativity/london-2012-olympic-logo-was-it-really-so-bad-after-all-142610/
Ericsson
:
https://www.theregister.co.uk/2011/05/16/se_clearwire/