Skip ahead and learn my trick to hiring a professional designer for a low price.
If you want to DIY, I'll show you how to design your own logo for free. But first, take a look at some of my favorite mountain logos.
9 Best Mountain Logos
How to Get a Custom Mountain Logo for a Great Price
There are lots of benefits to hiring a professional logo designer. For starters, they'll know how to combine a font, color scheme, and imagery to perfectly showcase your brand. Hiring a pro can also save time and, believe it or not, money if you know where to look. On Fiverr, you can hire an experienced logo designer for as little as $5! Fiverr is one of the biggest freelance platforms where you can shop for different services – including logo design – at a low cost.
Notable Fiverr Features
Multiple packages – Shop services in Basic, Standard, and Premium packages to suit different budget needs.
Quick turnaround – It usually takes a designer between two or three days to complete your project, but if you need your mountain logo sooner, some designers offer an express 24-hour service for an extra fee.
Easy messaging – Interview designers before paying for a gig and keep in touch throughout the process.
No hidden charges – Prices are fixed so you know exactly what you'll pay for.
Secure payments – Fiverr holds your payment safely in escrow and the designer won't be paid until you approve the final logo.
How Fiverr Works
The Fiverr website is intuitive to use, which makes it easy to find the right mountain logo designer for you.
Go to the Fiverr homepage
, hover over
Graphics & Design
, then click on
Logo Design
.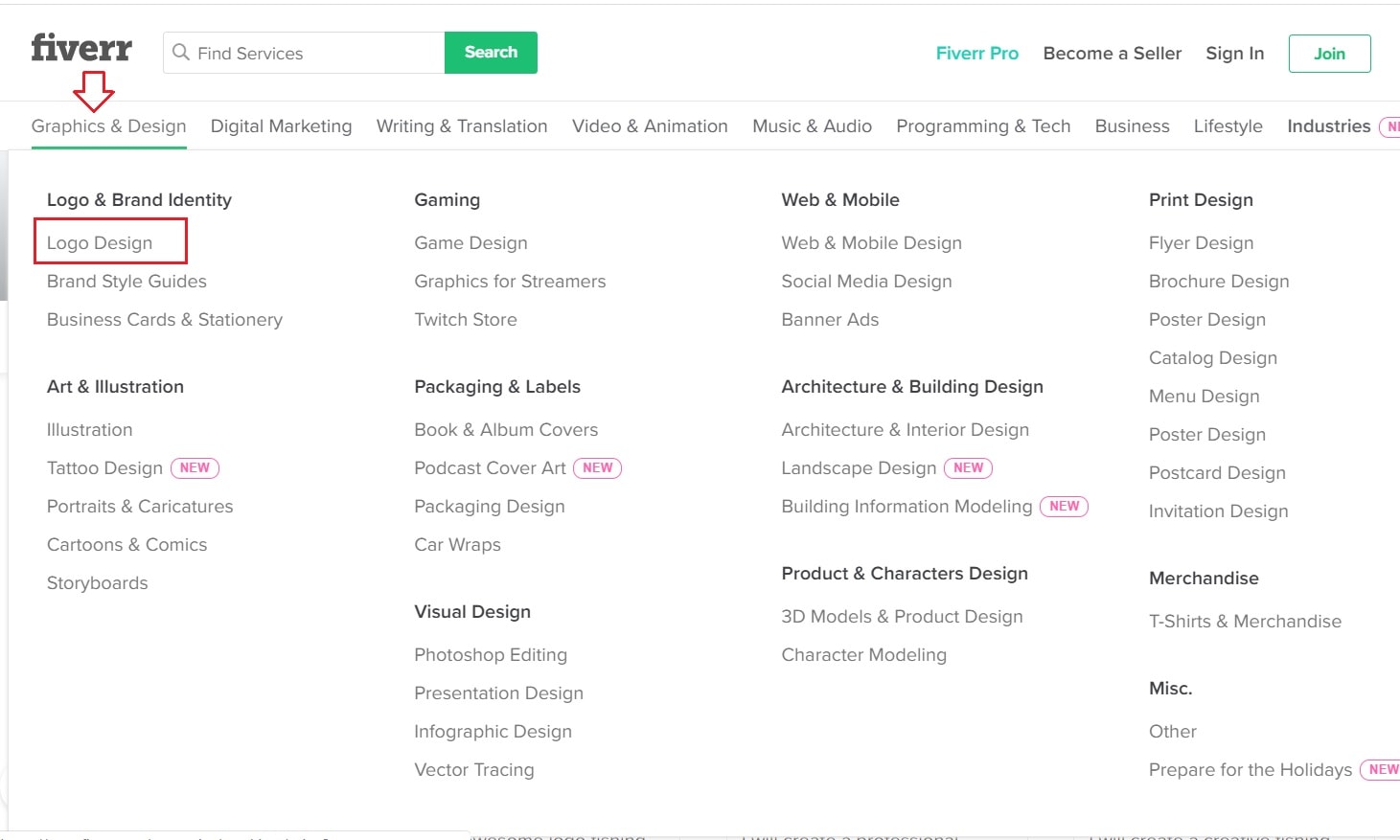 Type a keyword in the search bar (e.g., mountain logo) or use the wizard and answer a few questions to help find designers who meet your requirements.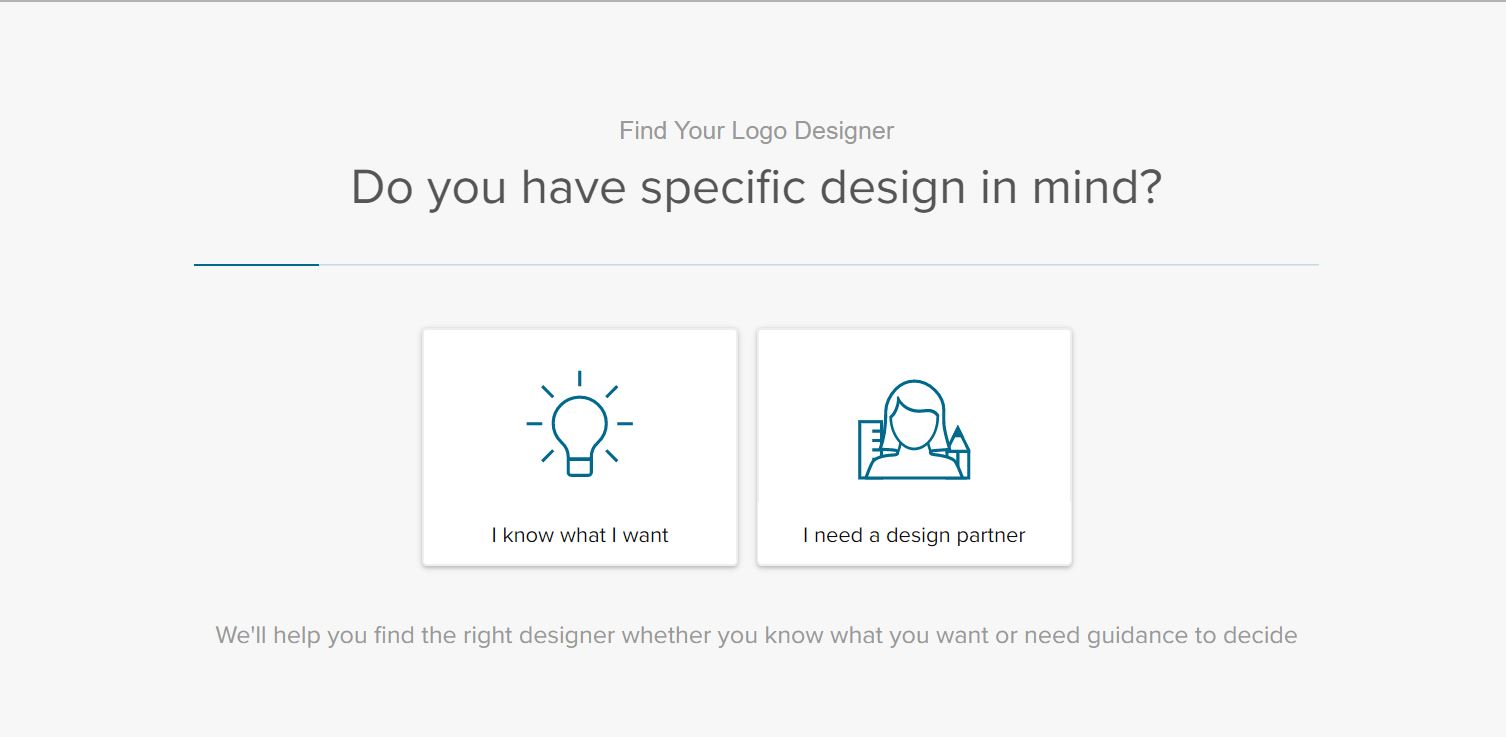 At this point, it's best to use the advanced search filters to get even more relevant results. You can specify the type of logo you want, seller details (experience level, language spoken, location, etc.), or price range.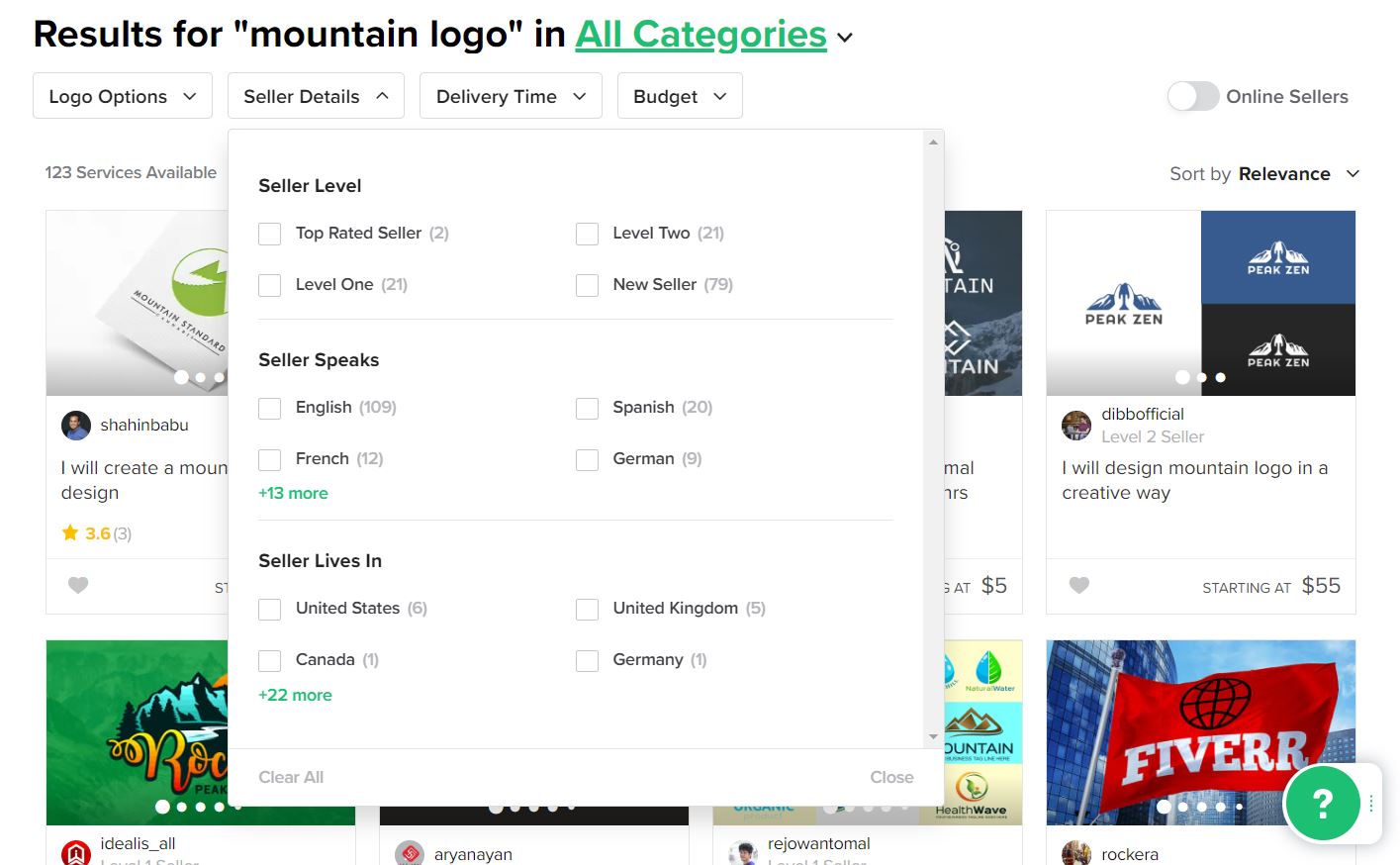 Learn about all the things you should consider to make sure you're hiring the right designer in our
expert Fiverr review
.
How to Make Your Own Mountain Logo
A good DIY logo maker can help you design an attractive mountain logo in a jiffy. It takes more time and creativity than hiring an expert on Fiverr, but most DIY logo makers let you play around to make a great design for free.
Pro Tip: It might seem like the cheaper option to design your own logo in this way, but bear in mind you'll usually have to pay to download your files in usable formats. It's worth comparing prices, as Fiverr can often work out cheaper.
What's Great About Wix Logo Maker
Answer a few simple questions and AI-driven Wix Logo Maker will help create a custom mountain logo for you. It also comes with loads of customization tools to get the details just right, and when once you've paid for it, you'll get full commercial rights for your logo. Here's how it works: To get started,
go to the Wix Logo Maker homepage
 and click on
Start Now
in order to create a free account.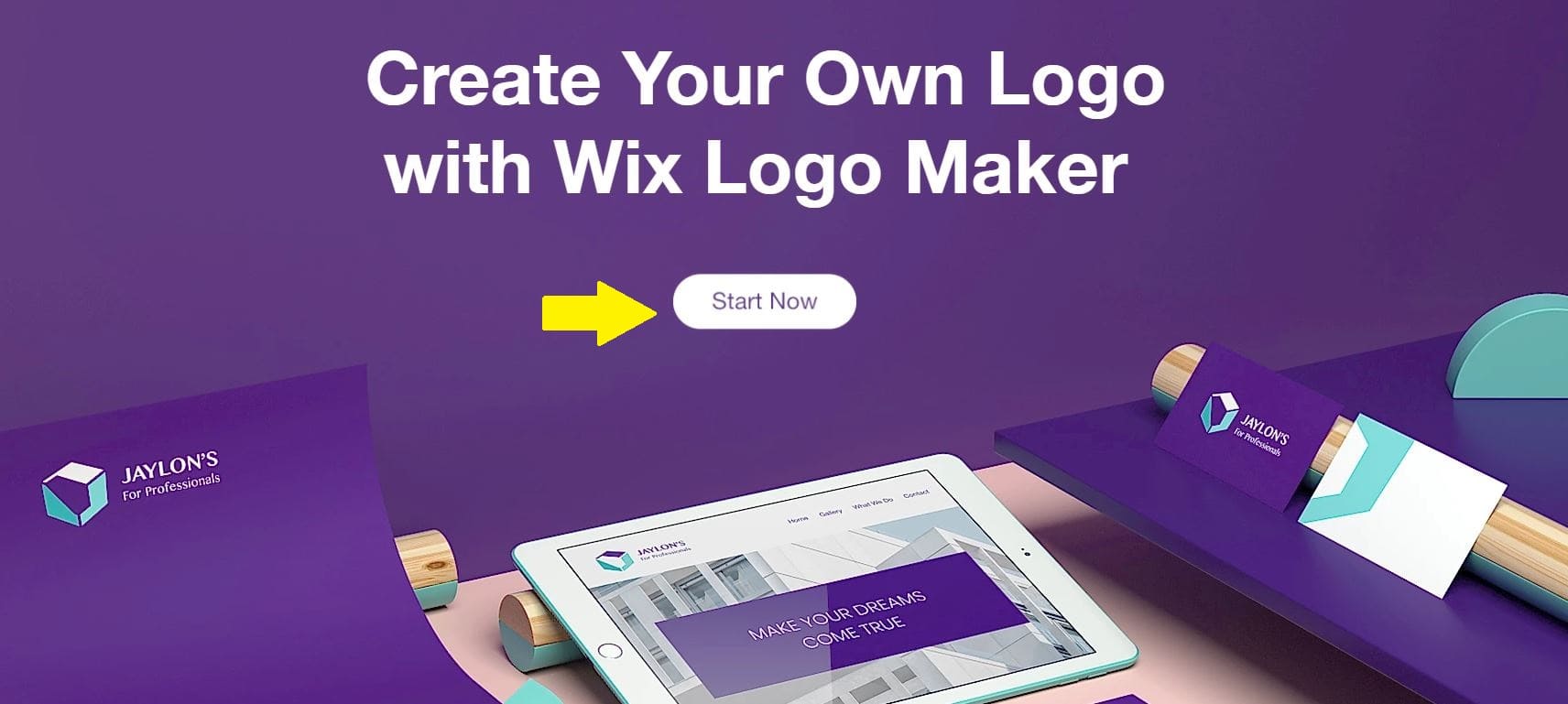 Next, the artificial intelligence (AI) wizard will ask you a series of questions about your company to get a clearer idea of what you're looking for. It'll then generate a list of logos based on your answers. Not all of these logos will feature mountain imagery. To browse more mountain-related icons, click on
Replace Icon
at the top of the page, then type in a key term (e.g., mountain). Choose your favorite and Wix Logo Maker will apply this to all of the logo templates in the results.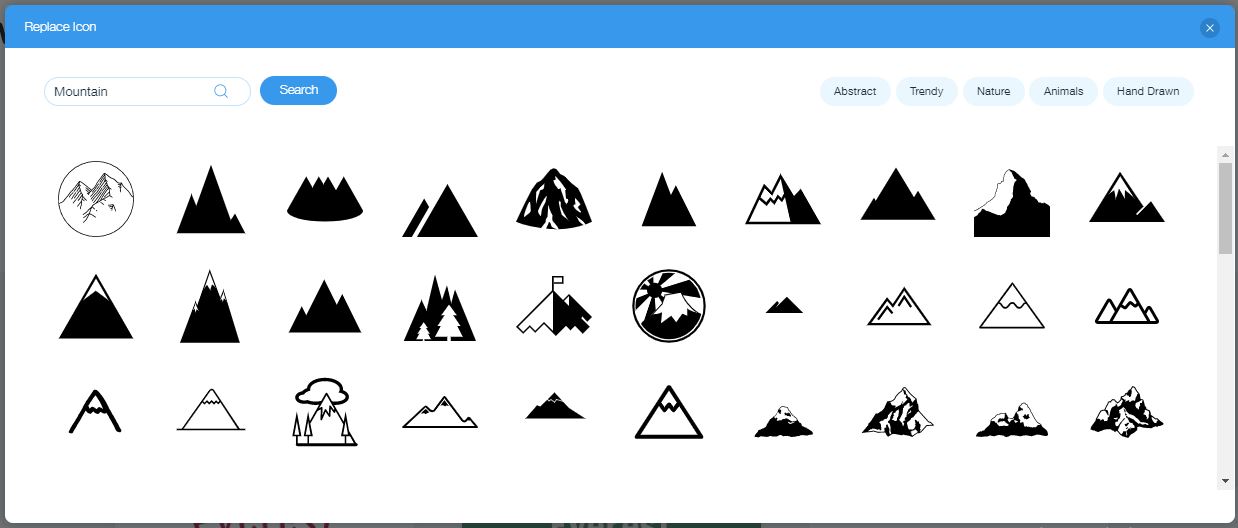 Then tweak font, color, icons, and more using Wix Logo Maker's easy-to-use customization tools.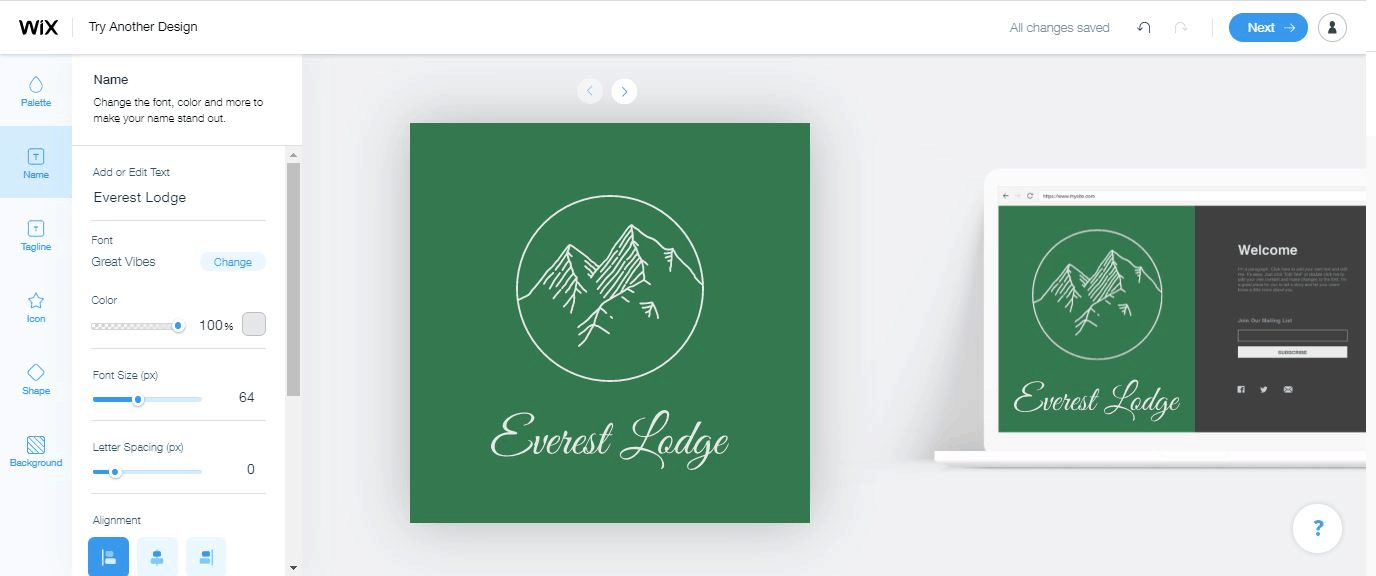 Your mountain logo is now ready! If you like it, click
Next
to go to the payment page where you can choose to download it in usable formats such as PNG, JPG, or SVG. Not sure it's right for you? Read our
in-depth Wix Logo Maker review
 to find out more.
Alternatives to Wix Logo Maker
Looka's AI wizard doesn't just ask you questions about your business, it'll also help you define a style and color palette during the process. Learn about its other features in our full Looka review.
DesignEvo lets you create all types of logos, whether that's for a company, brand, app, wedding, or social profiles. You can learn more about the platform in our expert DesignEvo review.
Ain't No Mountain High Enough – Final Thoughts
Logo design is as much of a science as it is an art. It's how you visually communicate your brand or company's values with your target audience. An expert creative from
Fiverr
 will know exactly how an effective logo should work, and you'll also save yourself heaps of time, effort and money.
Wix Logo Maker
 is the best choice for creative types who want to take the DIY route. You won't have the design knowledge of a pro, so do your own research beforehand to find out what works for similar businesses to yours. Our
list of the best nature logos
might also give you inspiration when it comes to working natural elements into a logo. Still undecided? Check out our comparison of the
best logo design services
.