read on to find out how you can hire a pro designer for just $5.
9 Best Mascot Logos
When my colleague set out to test and compare some of the most popular logo design services, I was eager to find out his results. They definitely weren't what I expected… Head over to his
comprehensive logo design service comparison
 to find out which service came out on top.
How to Get Your Logo Designed For $5
Bringing the logo of your dreams to life can seem like a daunting task. Thankfully, with Fiverr, it doesn't have to stay a dream. The Fiverr platform allows freelancer sellers to offer professional packages for as low as $5. You may have more change than that in your wallet right now! Not only are Fiverr designers affordable, but they're also experienced in various design styles, including those who specialize in creating mascot-based logos. You can browse thousands of designers by style and budget until you find the right one. Ready to get started?
Go to the Fiverr homepage
 and search for "mascot logo". Review and compare the designers in the results until you find one with a style you like.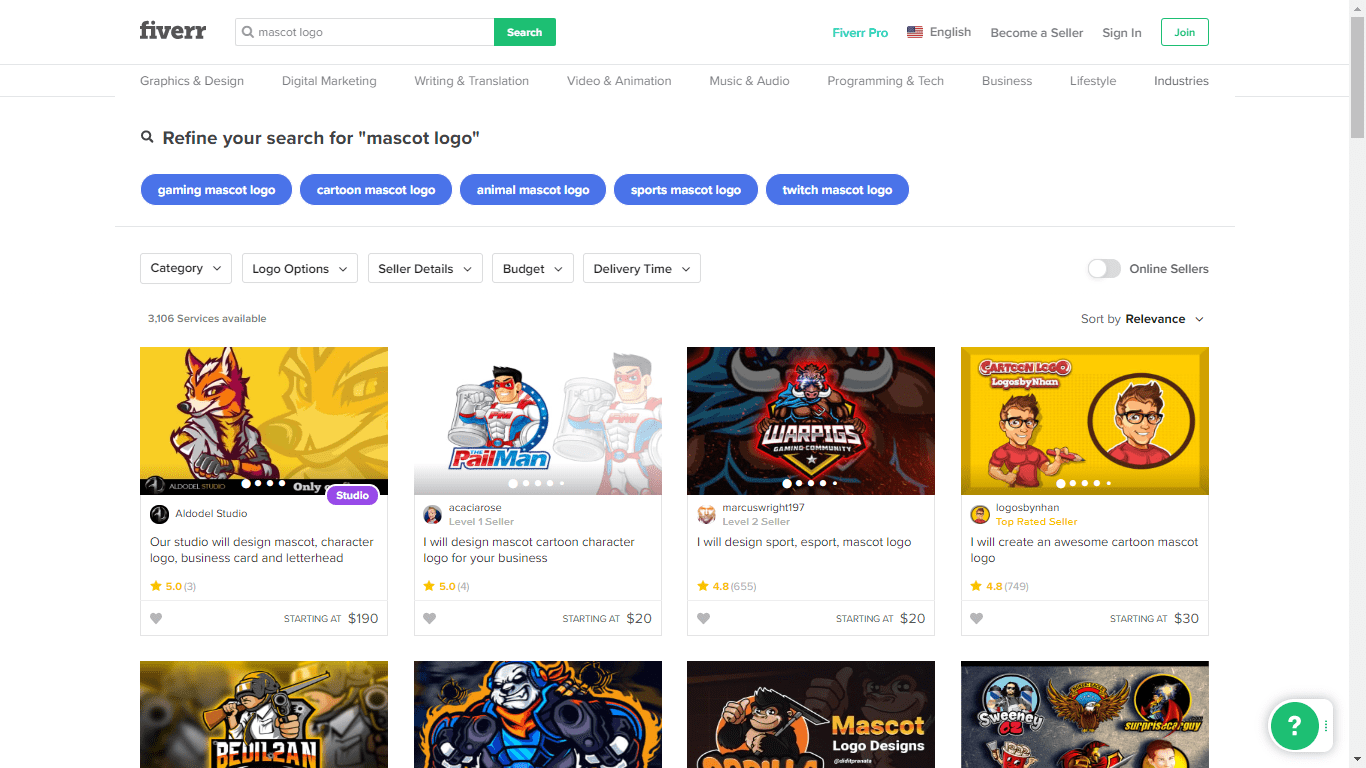 In each profile, you'll find a designer's "About This Gig" section, portfolio of work, and a full list of services and packages. Once you've decided which package best suits your budget, you can click
Contact Seller
to speak to them directly about any queries you have. Or, if everything looks great just as it is, click
Continue
to head to the payment review page.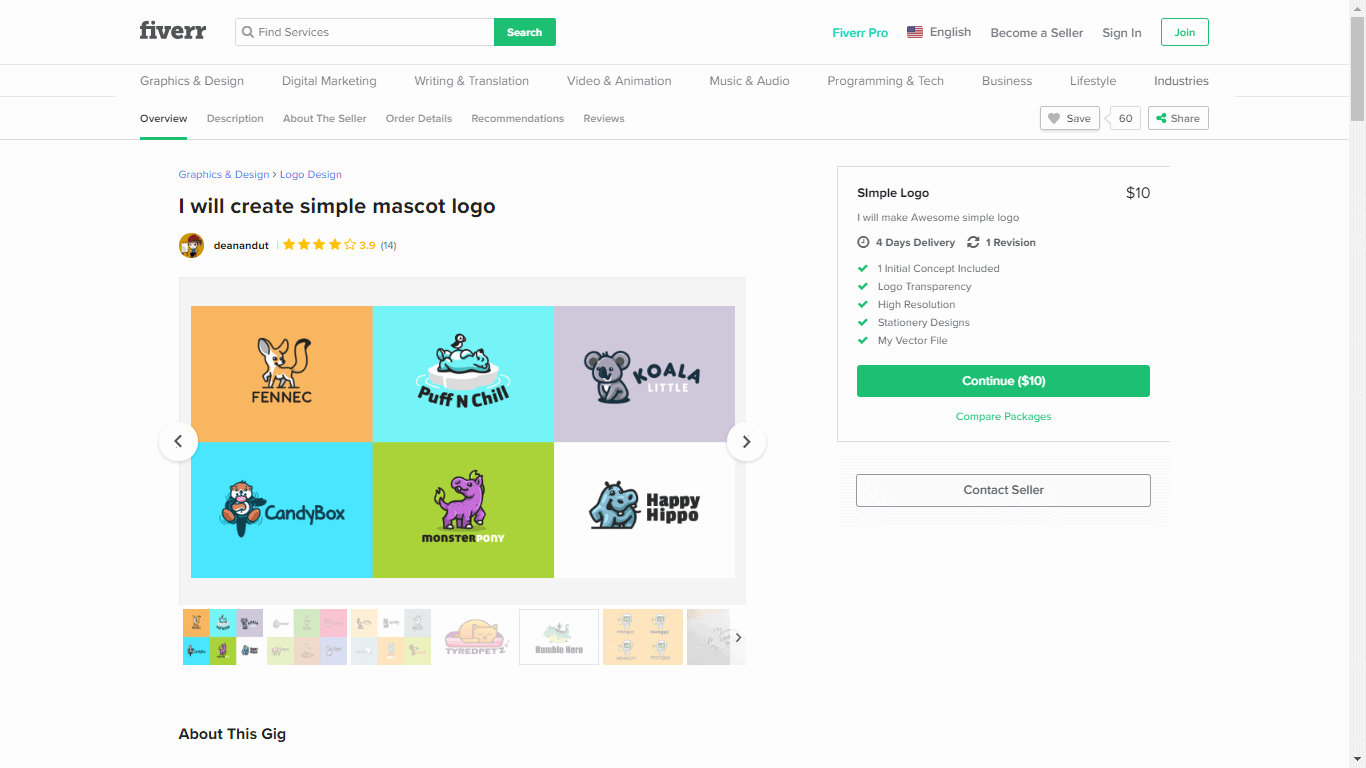 Here, you can review the offerings in the package you've chosen and add any extras before clicking
Order Now
to complete your payment.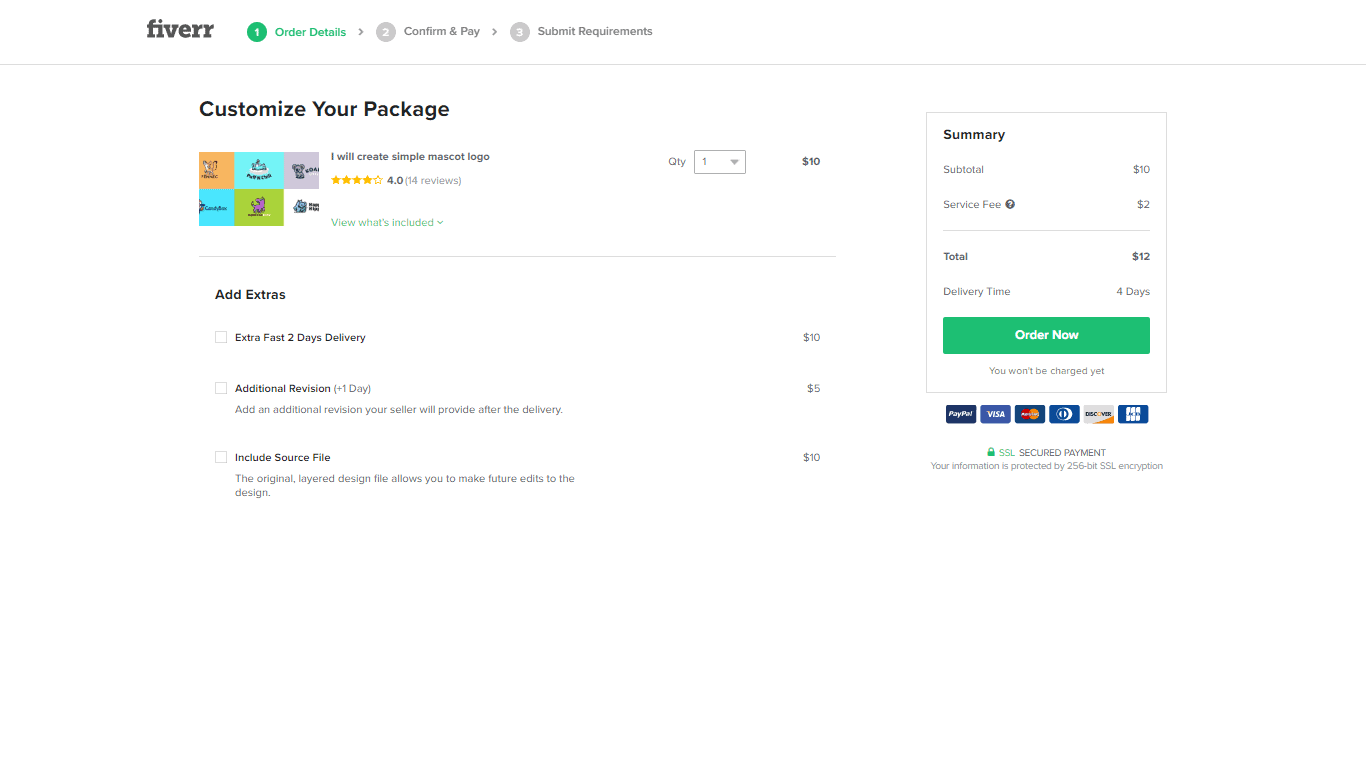 After your payment is complete, you can tell your new designer exactly what you want and share any existing branding material for consistency. Interested in finding a freelancer? Check out our
full Fiverr review
for more tips on hiring designers.
Some other neat Fiverr features I like:
Seller levels – Every seller has a level based on their time at Fiverr, customer reviews, and ability to deliver work on time. They're not necessarily more expensive, but higher-level sellers help ensure top-quality service.
Fiverr Pro – Similarly, if you've got a bigger budget, consider hiring a Fiverr Pro designer. These sellers have all been hand-vetted by Fiverr and guarantee a high-quality product and great customer service.
Protected payments – Spending money online on a new platform can be stressful, but not with Fiverr. Although your payment is made upfront, the funds are never released to the designer until you're satisfied.
No surprise fees – Your designer can never overcharge you or add on fees. The price you pay at the start is the only cost.
How to Make Your Own Logo
With the right DIY logo maker, creating your own mascot logo doesn't have to be complicated. However, bear in mind you'll be using set imagery available to everyone using the tool, so when it comes to mascot logos, you'll have a harder time creating something completely original than you would with a designer. It's important, then, to be able to customize your design as much as possible to make it unique. Not all logo makers are created equal, so you'll need to choose wisely. I recommend Wix Logo Maker. This tool has an impressive artificial intelligence (AI) that takes you through a few simple step-by-step questions and generates customizable logo designs based on your answers. Want to get started? First, you'll need to create an account.
Go to the Wix Logo Maker homepage
 to set one up, then start the creative process by entering your company name and tagline.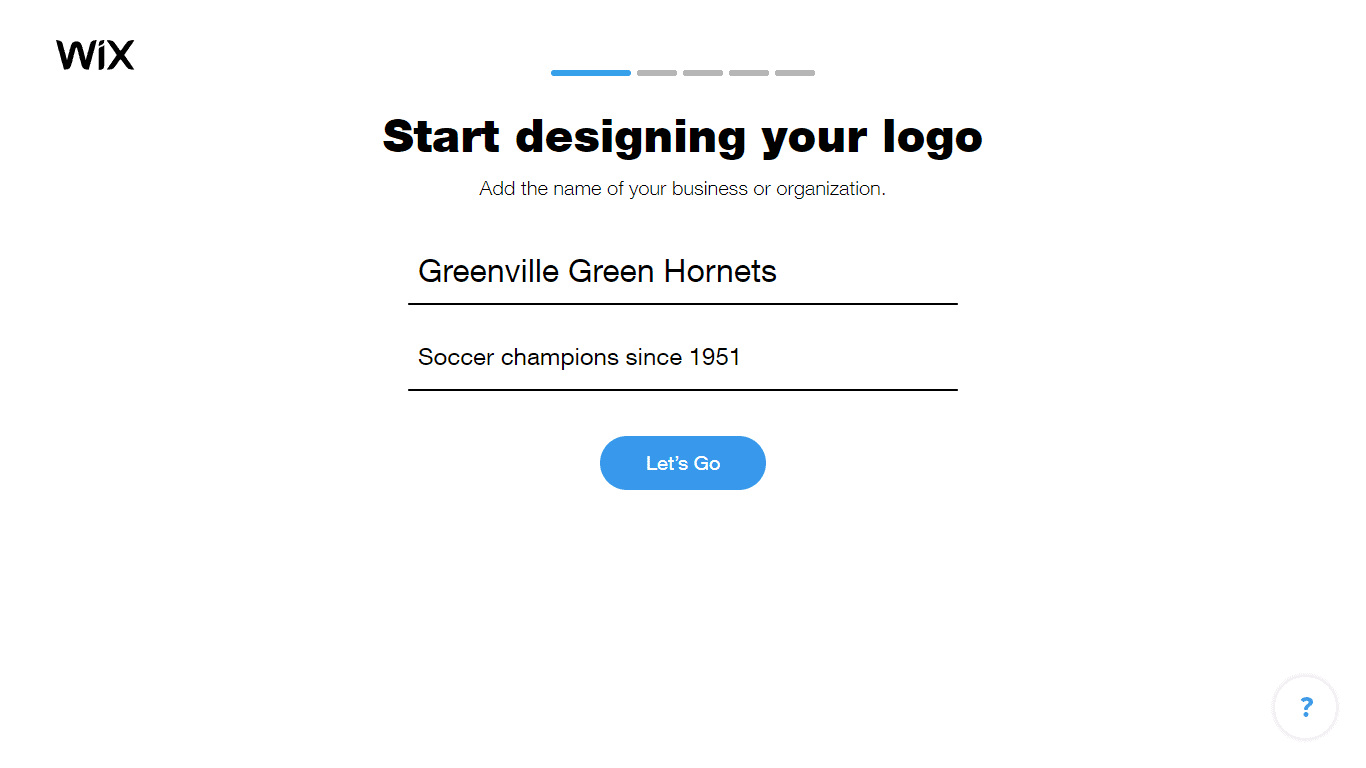 Tell Wix Logo Maker which industry you're in. There are thousands of options to choose from – I chose a soccer team to match my example.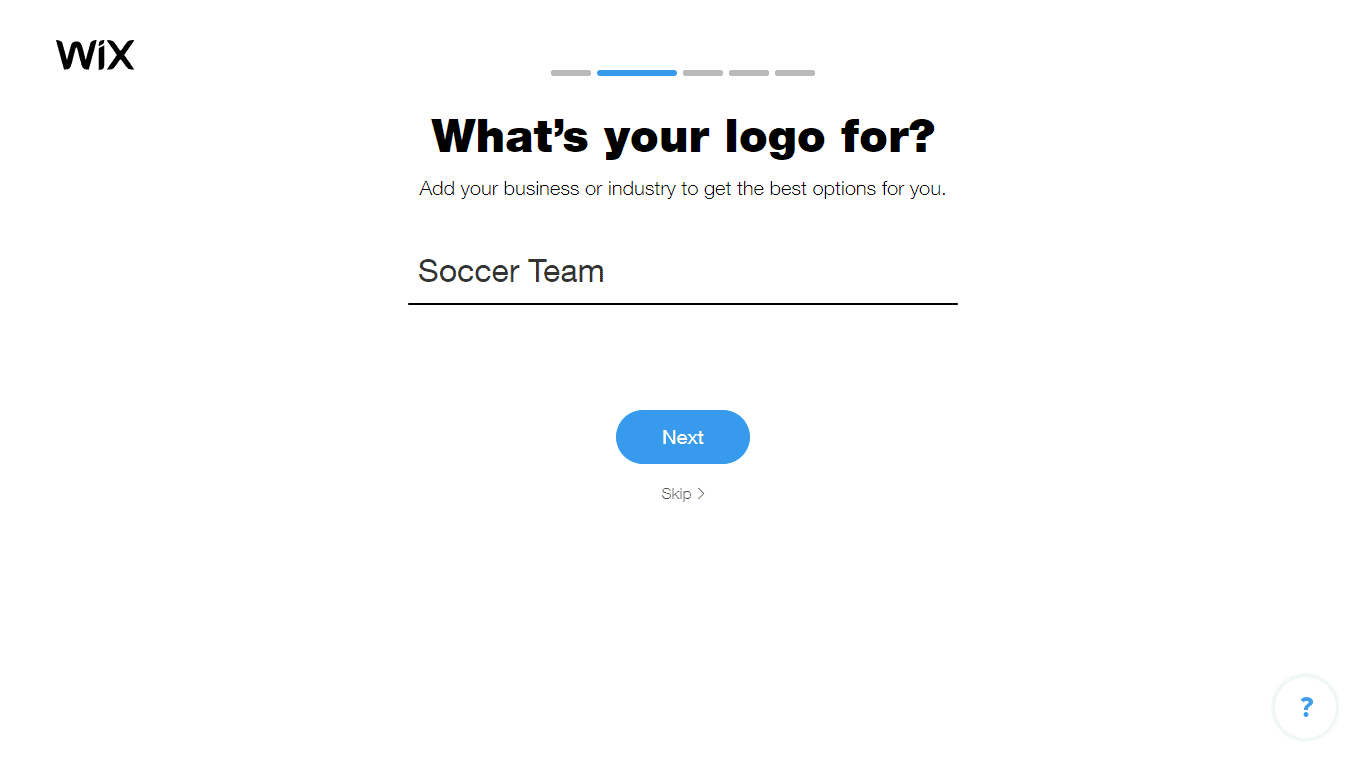 Next, pick a few adjectives to guide the AI on what sort of feel your logo should convey. It can be a good idea to think about what your team and company stands for when choosing words here.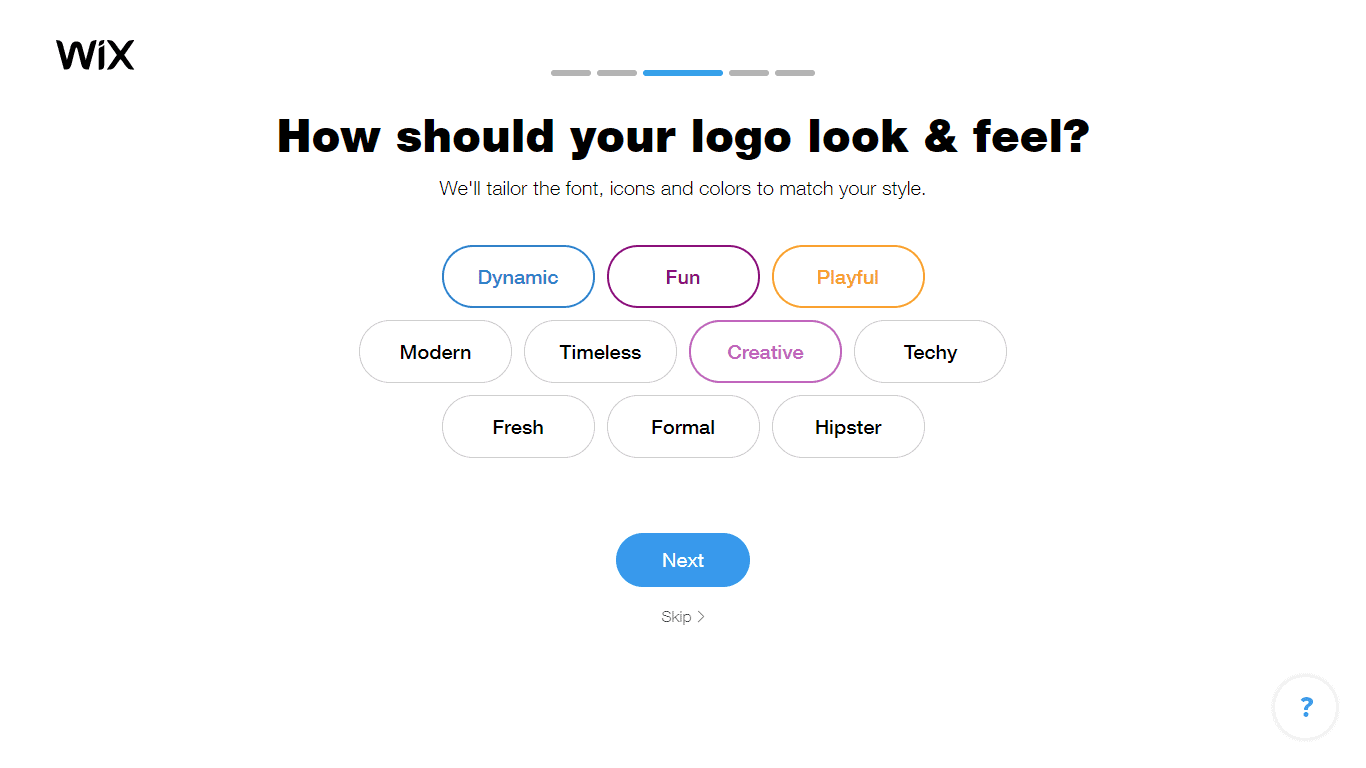 Next up are the logo comparisons. You'll have two to choose between, and each time you pick the logo you like best, it helps the AI learn more about your style.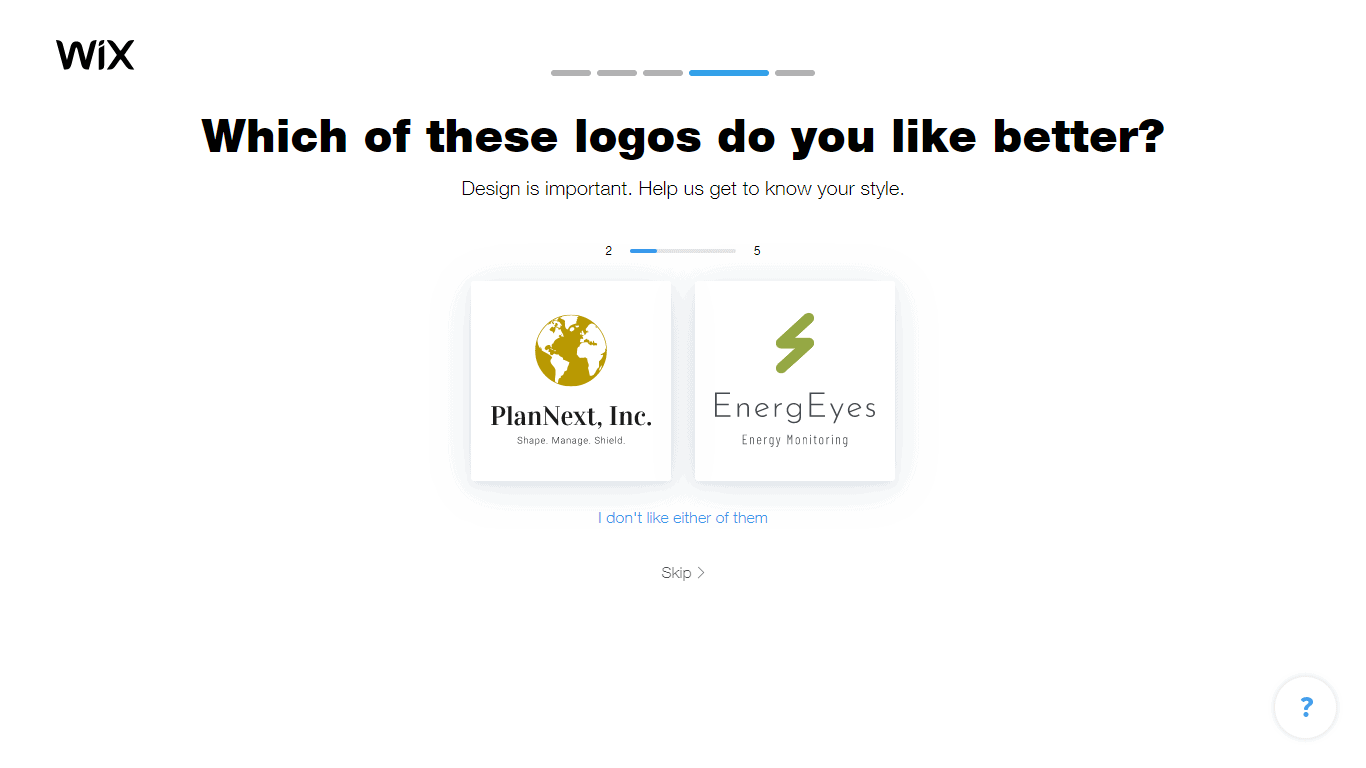 Finally, choose the places you'll want to use your logo, like on social media or merchandise.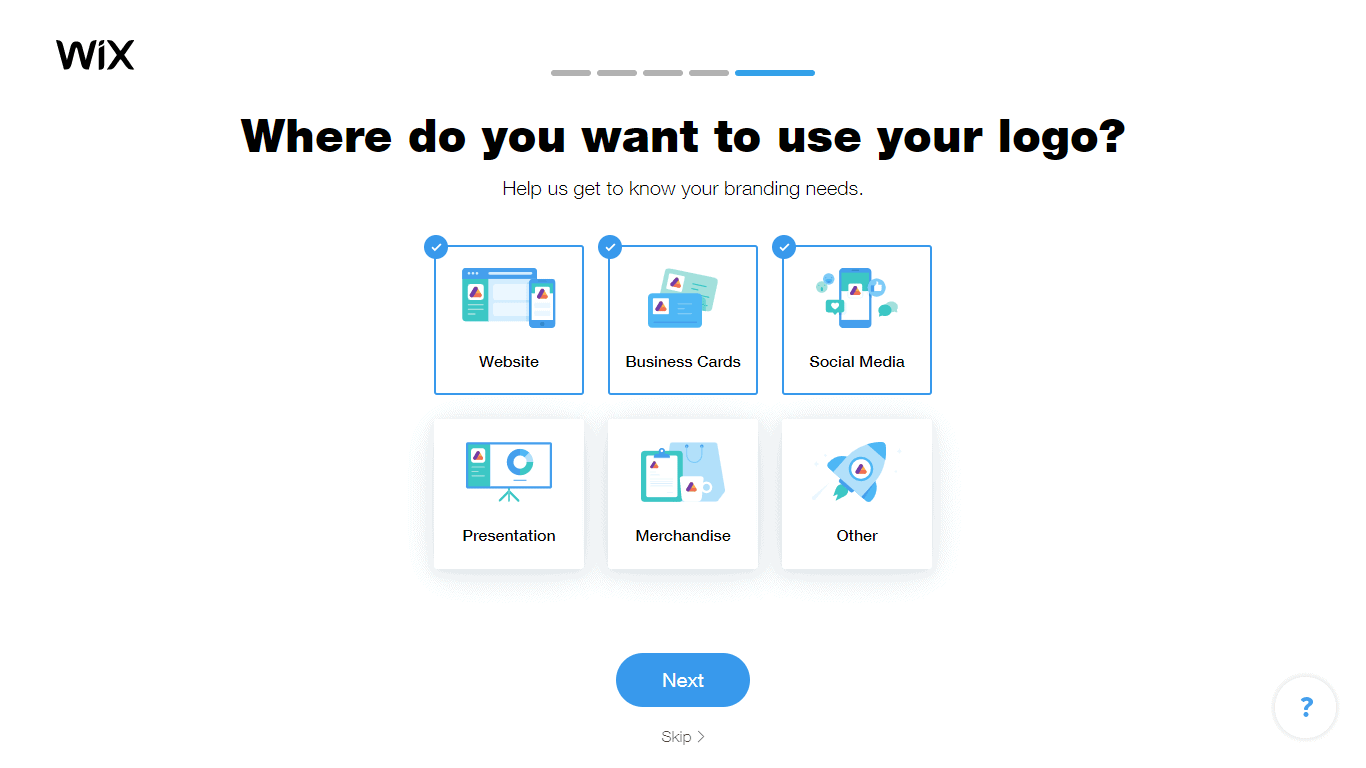 Now it's time to start using your imagination. The AI will generate lots of logos it thinks you might like. This isn't the final stage, so at this point, you're just looking for anything that has potential or is similar to what you had in mind.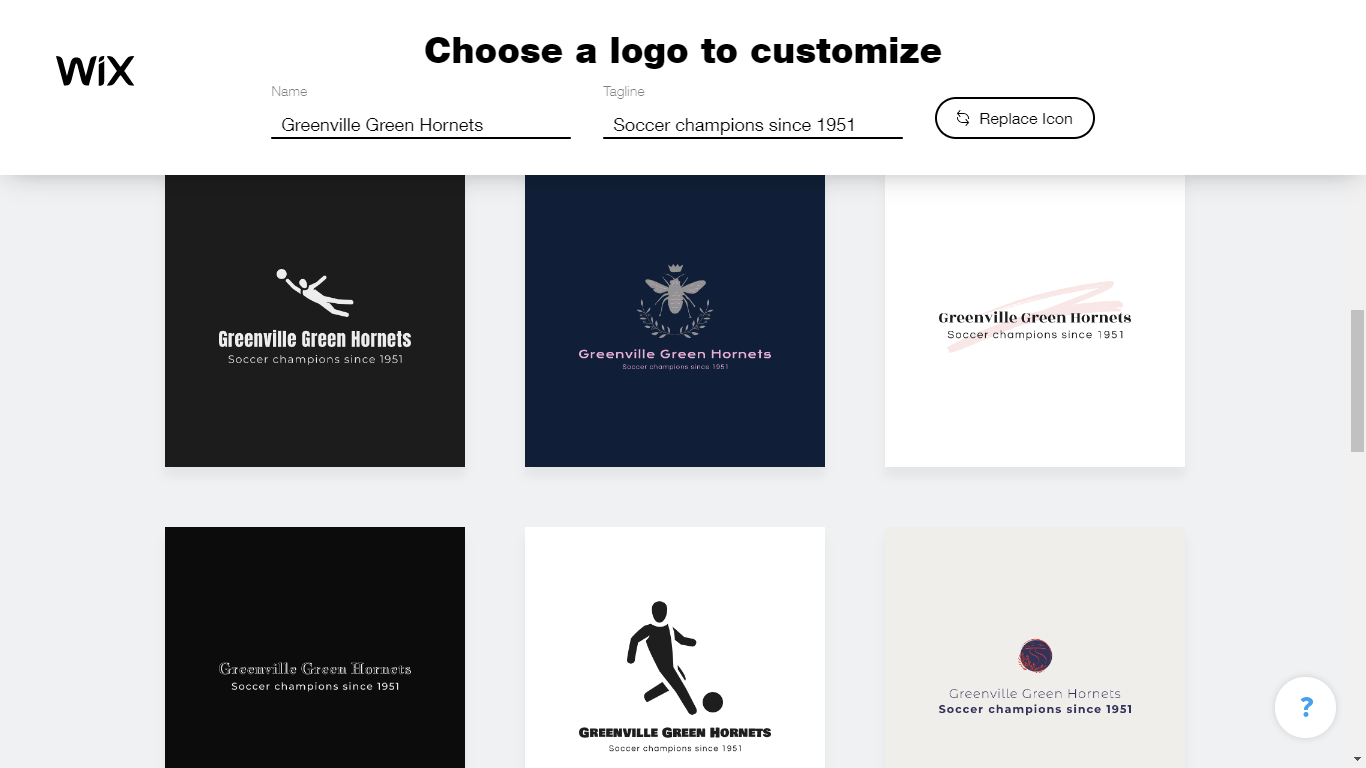 It's likely that the icons in the suggested logos will match the industry you chose earlier on, and won't be quite right for your mascot. But it's easy to change them. Click
Replace Icon
and search for the term that best describes your mascot character. If you're coming up with a new mascot, you can search "animals" for a wide range of options, or if you already know what your mascot is, search for specific terms like "bear", "lion", or "eagle". I chose a slightly rarer animal to test (a hornet), and there were still plenty of options available. Once you've replaced the icons, find a logo template you'd like to customize and open it with the logo editor.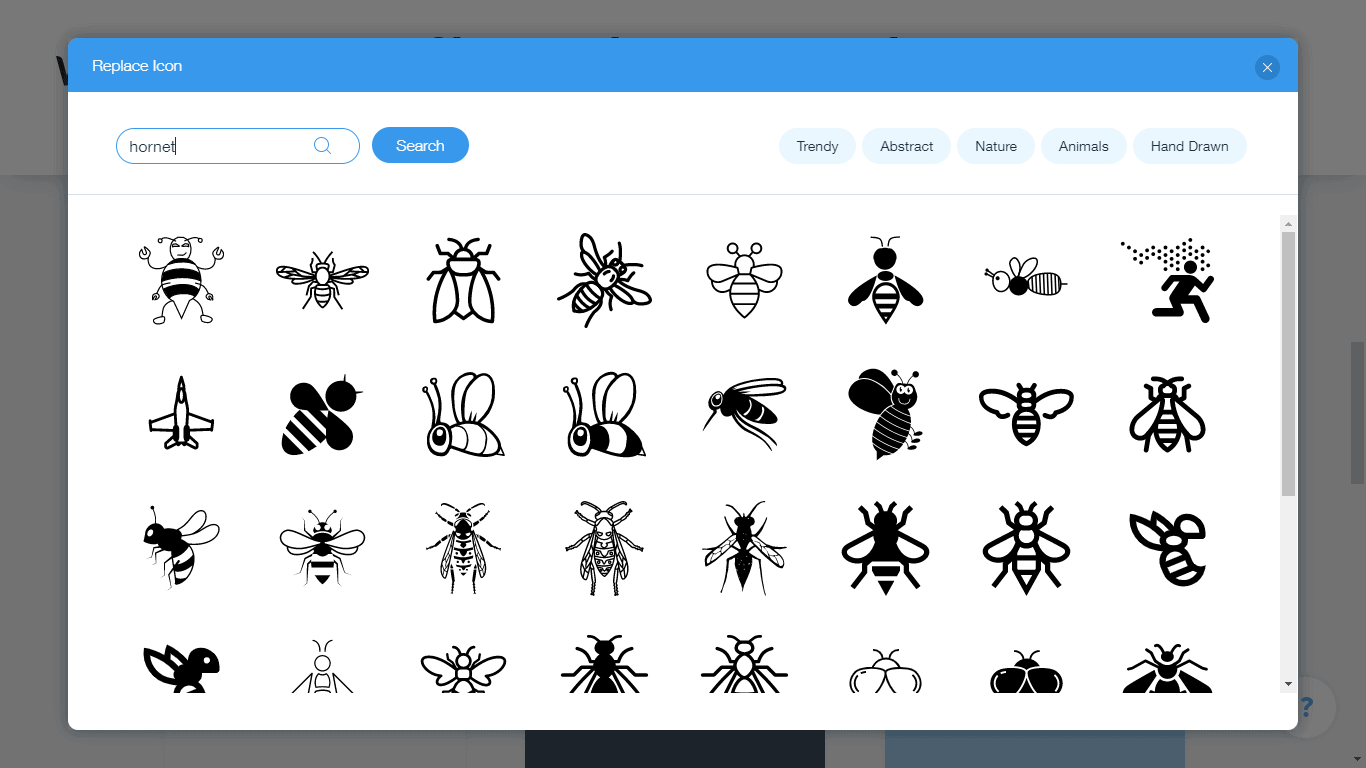 You have the freedom to customize your design according to your preferences. You can add borders, modify fonts, and include or exclude icons as desired. This tool offers a variety of excellent choices. It's important to mention that it operates differently from Photoshop; thus, you can't directly edit the icon itself to resemble an existing mascot. Nevertheless, you have the ability to adjust colors, sizes, and positioning to achieve your desired outcome.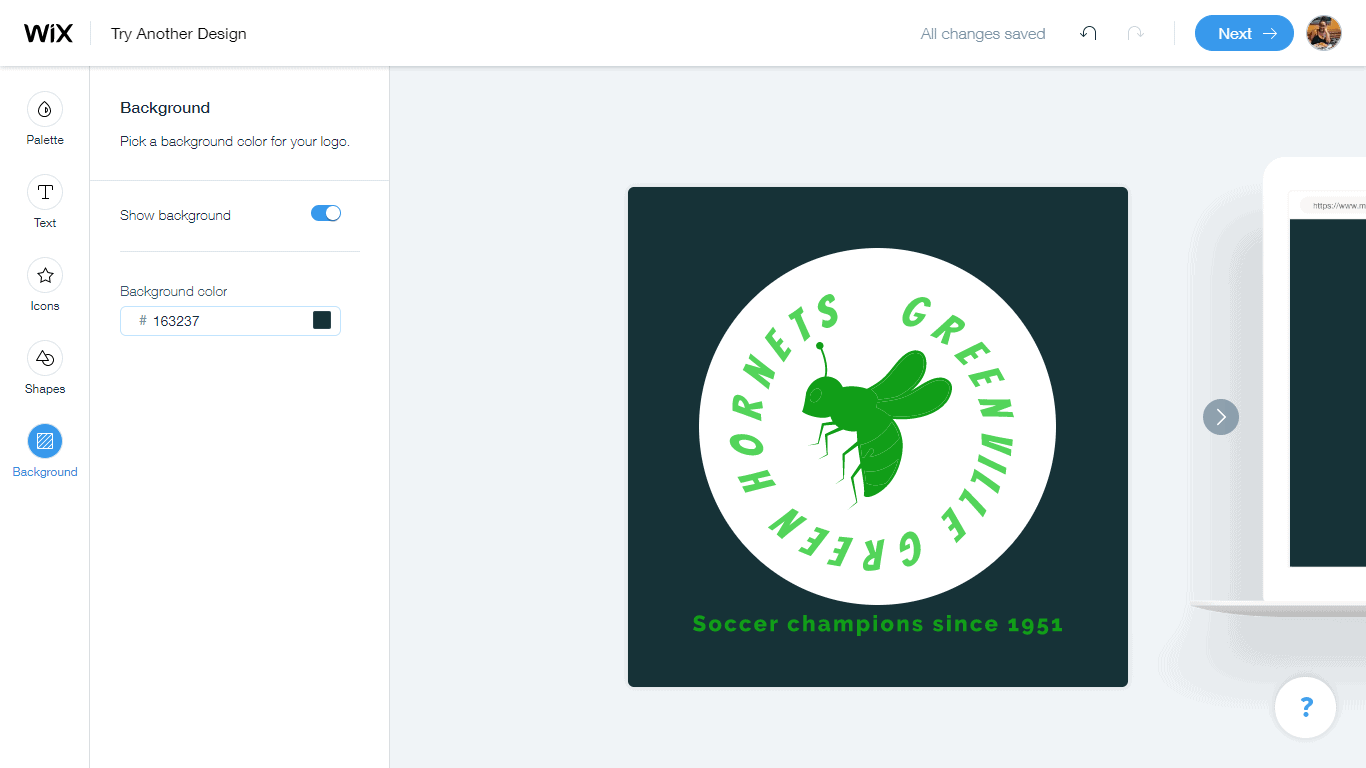 When you're happy with your logo, click
Next
to head to the payment preview page. You can choose to download a small, low-res image for free or a paid package which includes high-res images that can be used anywhere. And that's it. In just a few steps, your new logo is ready to be shared with the world. See more logo examples, in our
in-depth Wix Logo Maker review
.
Wix Logo Maker Alternatives:
DesignEvo – With more than 10,000 logo templates, you'll never have to start a design from scratch. If you're designing a logo for a sports team, it has a handy "Sports & Fitness" category. Read our full DesignEvo review for more details.
Looka – Ready for some serious branding? With Looka you can get your logo design and lots of other branding materials, like business cards and a social media kit – perfect for multi-taskers. Want to learn more? Read our expert Looka review.
Conclusion
My top recommendation for mascot logos is to
hire a professional designer through Fiverr
. The combination of expert designers and affordable packages makes it one of the most cost-effective options out there. It's the best way to create an original, tailored mascot character and you'll be hard-pressed to get a bespoke logo for $5 elsewhere. While making your own logo takes some time, dedication, and an artistic eye,
Wix Logo Maker can make your job a little easier
. If the AI technology doesn't sway you, the attractive logo suggestions and extensive customizing features should certainly do the trick. Still looking for the logo design service that's your perfect fit?
Check out my colleague's expert logo design service comparison
 to find out how Fiverr and Wix Logo Maker stood up against other services on the market.