Read on to find out how to hire an affordable designer.
---
9 Best Jewelry Logos
How to Get Your Logo Designed for $5
Getting your logo design for an affordable price is easier than you may think. Fiverr, a freelancing website, allows logo designers to offer packages from as little as $5. There are thousands of designers on the platform offering a variety of design styles – and many sell their services at the lowest, entry-level price. Ready to find out what Fiverr has in store?
Go to the Fiverr homepage
 and type "jewelry logo" in the search bar to bring up all the relevant designers. Scroll through the list of profiles in the results until you spot a designer with a style you like.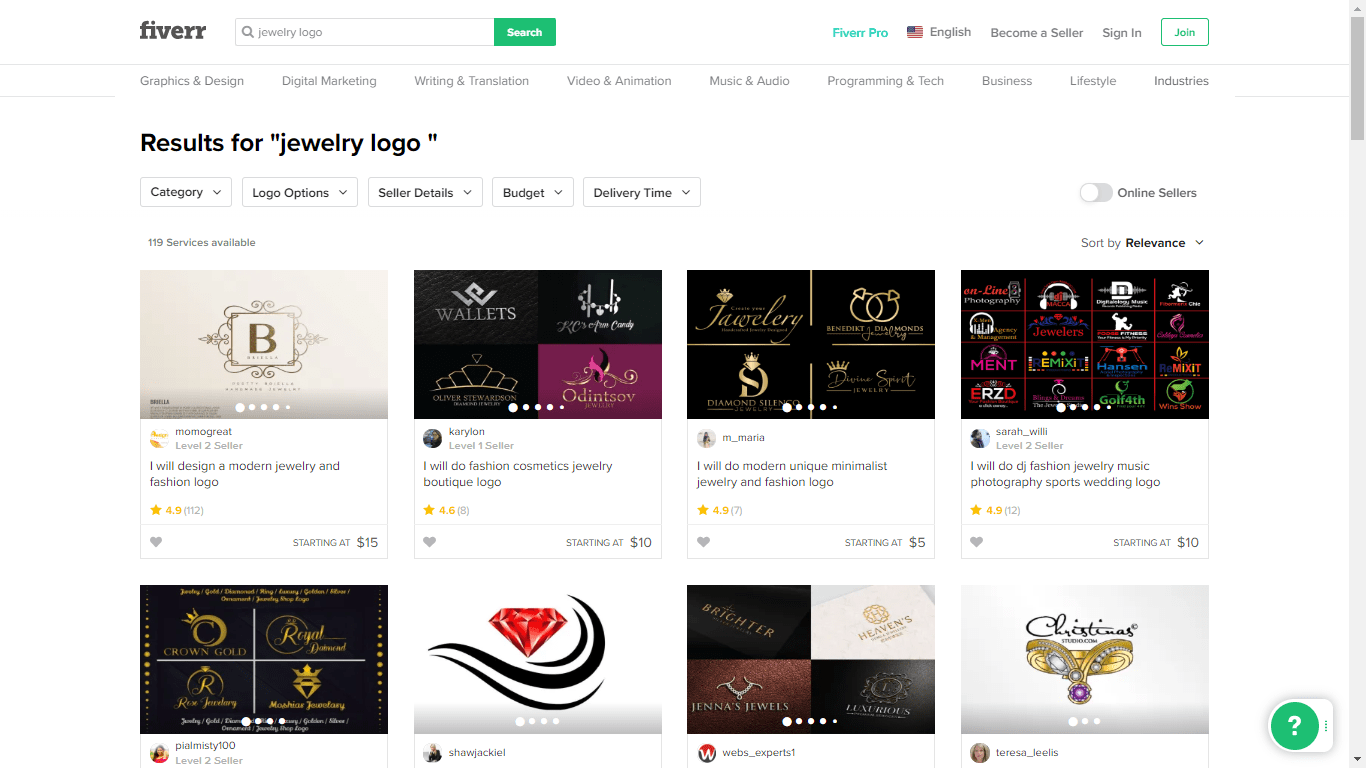 Click on a profile to explore the designer's portfolio, service packages, and 'About This Gig' section. You can always head back to the search results if they're not right, or maybe you'd like to open a few options up in different tabs to see which is the best fit. Once you've decided on the best designer for you, choose the package that fits your budget and needs and click
Continue
to move onto the payment preview page.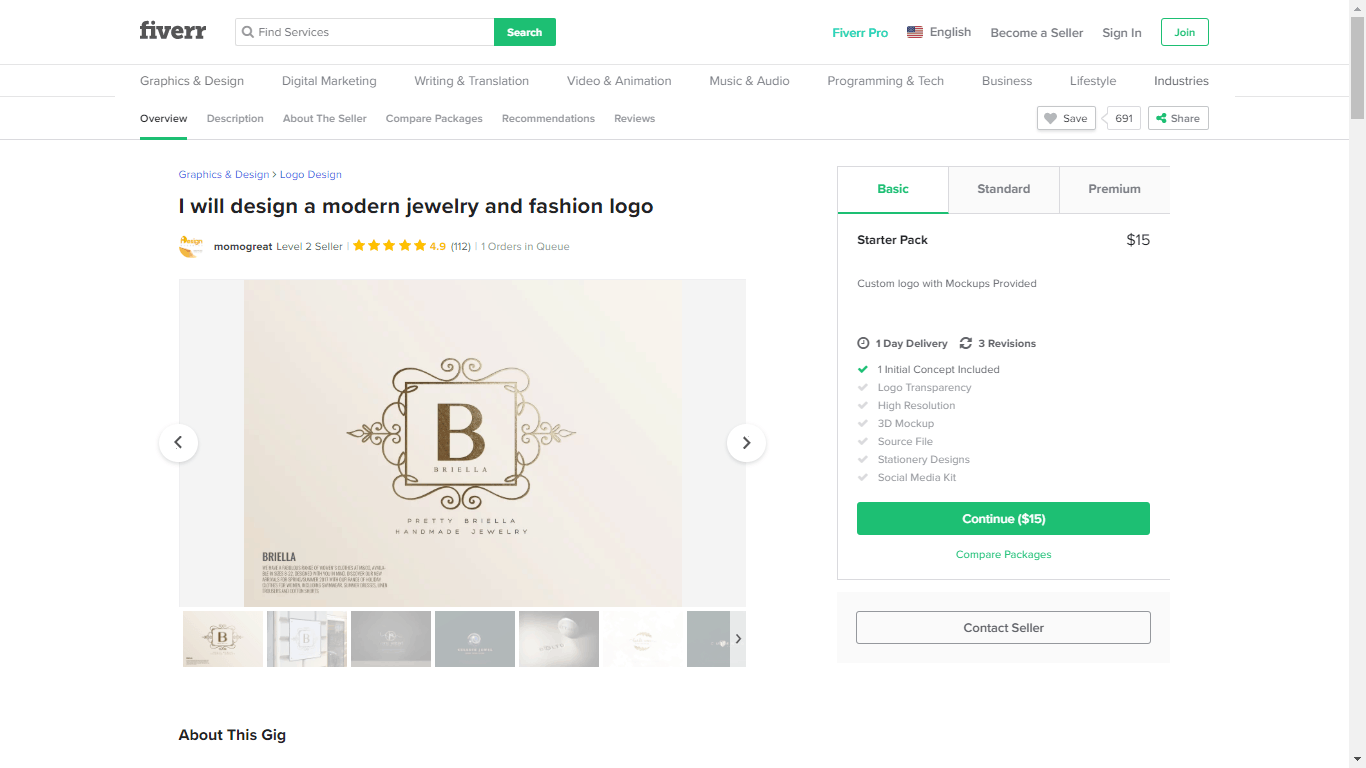 Here, you can review the services in your chosen package, add any extras on offer, and confirm the cost. Click
Order Now
 to submit your payment and complete the hiring process. After payment, you can get in touch with your designer to tell them exactly what you want. And just like that, your logo design is commissioned and will soon be on its way to you! Get more advice from our experts on hiring the right designer for you in our
full Fiverr review
. Still unsure? Here are some other great Fiverr features:
Payment protection – Even though your logo is paid for before you receive it, the funds aren't ever released to the designer until you confirm you're happy with the final piece.
No surprise fees – Because your payment is made in advance, you can never be overcharged or made to pay extra fees after your logo has been commissioned.
Fiverr Pro – If you have the budget for it, consider hiring a Fiverr Pro designer. These designers are hand-vetted by Fiverr employees and guaranteed to offer the highest quality designs and customer service.
Package extras – Many designers offer package add-ons for an additional fee, such as multiple revisions or a social media kit. This can help you create more of a bespoke package for your needs.
How to Create Your Own Logo
If you're a jewelry designer or generally a creative person, then you might have the skills needed to make your own logo. And if you have the creativity and are just lacking the graphic design software, then a logo maker could be the answer. Online logos makers are easy and usually free to use, although you'll have to pay to download the high-res logo files once you're happy with the end design. My top recommendation is Wix Logo Maker. This tool combines artificial intelligence (AI) technology with a simple step-by-step guide to make logo creation a stress-free process. To get started,
go to the Wix Logo Maker homepage
 and create a profile. You'll be able to save your logo here later if you need to leave the site before you're ready to download it. The first question is simple: just enter your company name and tagline (if you have one).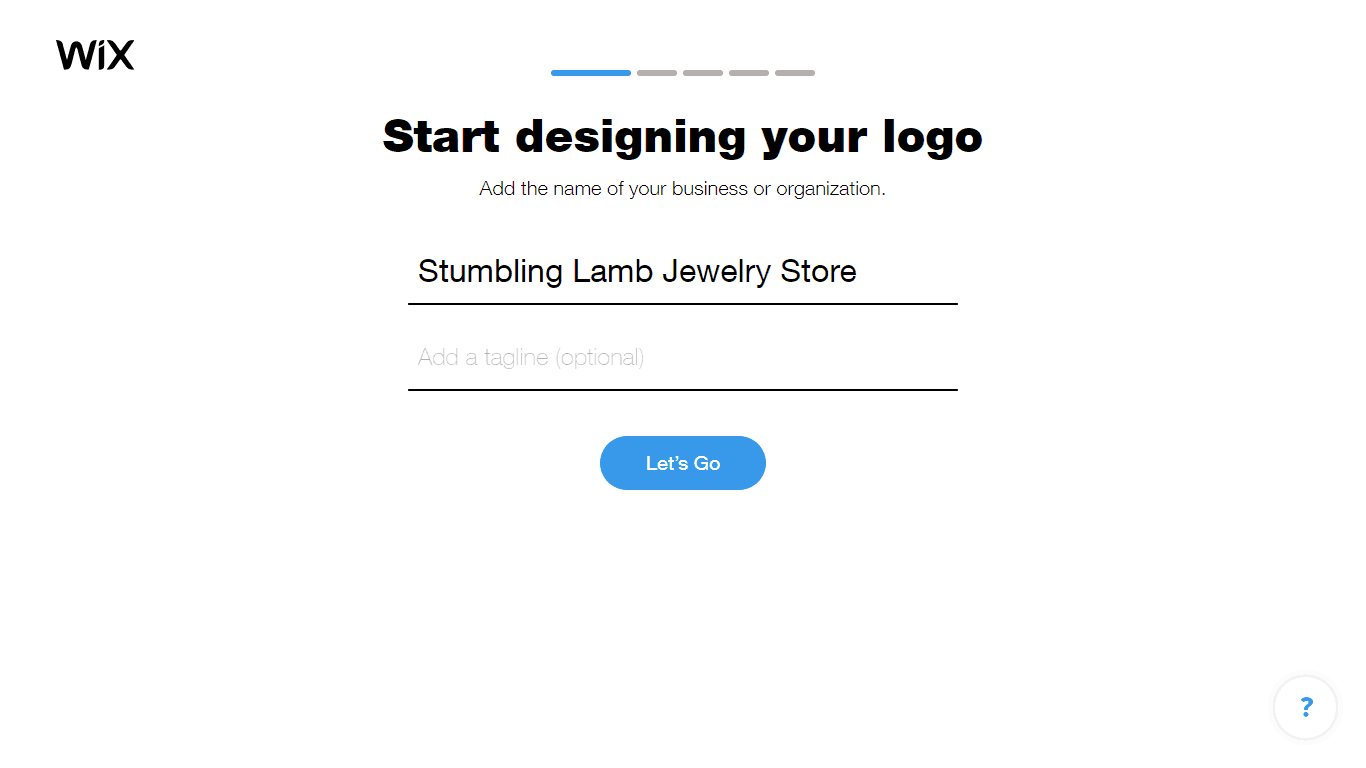 Next, choose your industry from the dropdown menu. Go for the option that's closest to your company. There were quite a few jewelry options – I went for "jewelry store" in this example.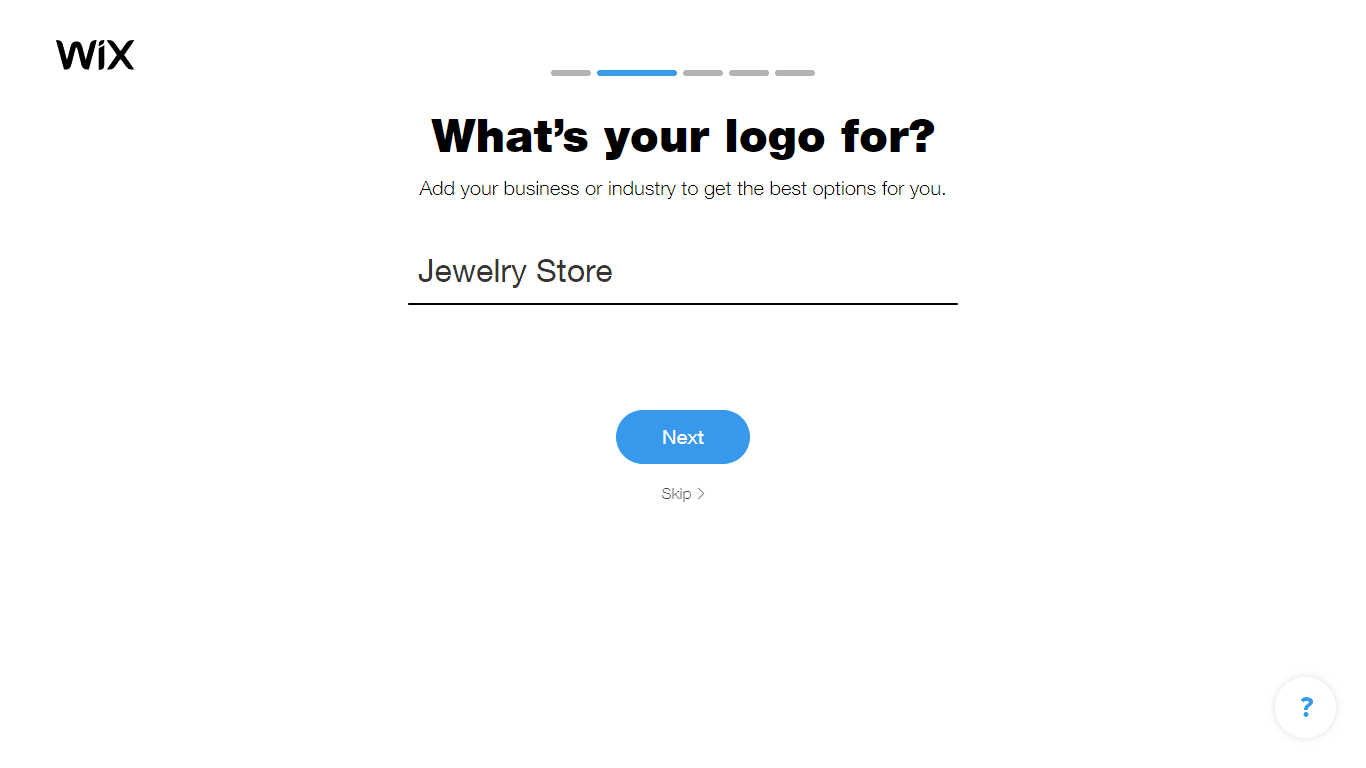 Choose a few words to describe how your logo should look and feel. This helps the AI generate logos closer to your taste later on. My choices were dynamic, fun, playful, and creative.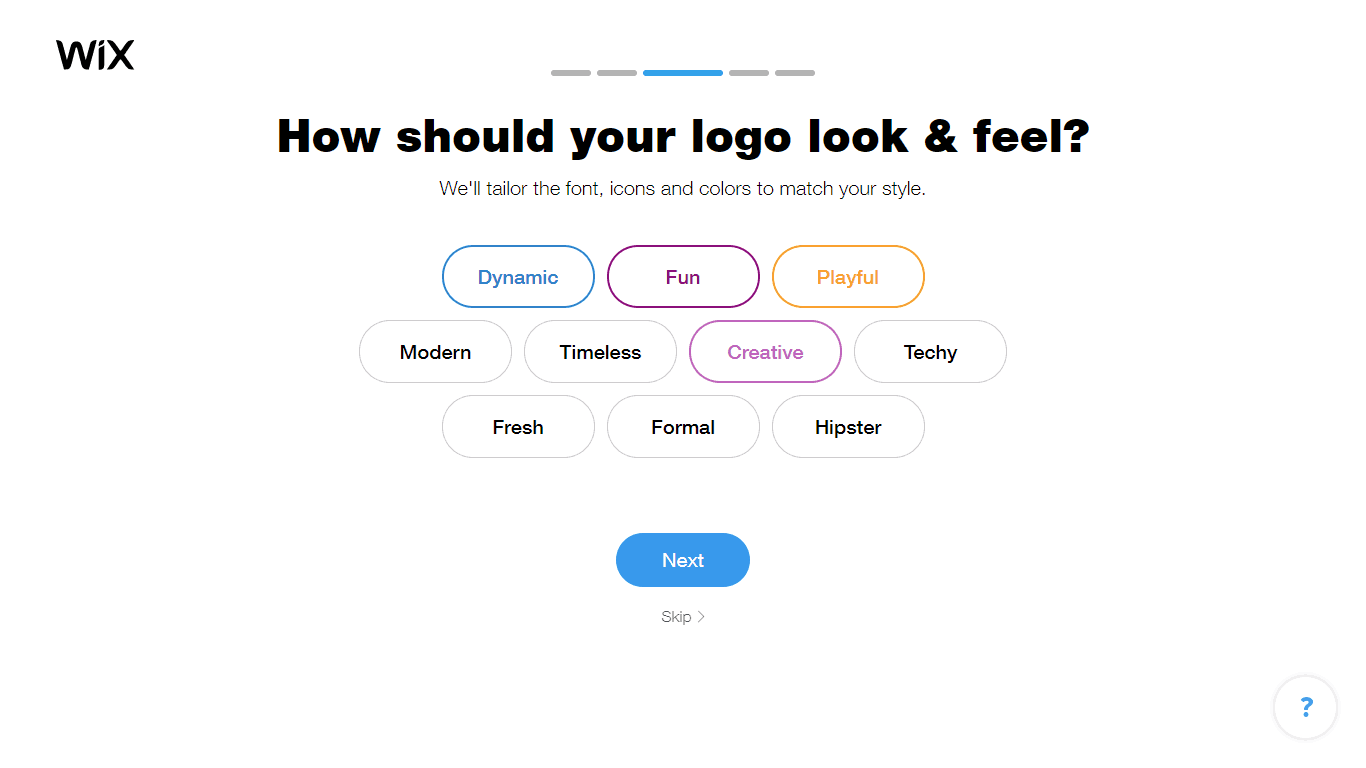 Next up are the logo pairs, another stage that helps the AI learn your style preferences. Choose the logo you prefer or click
I don't like either of them
 to move on.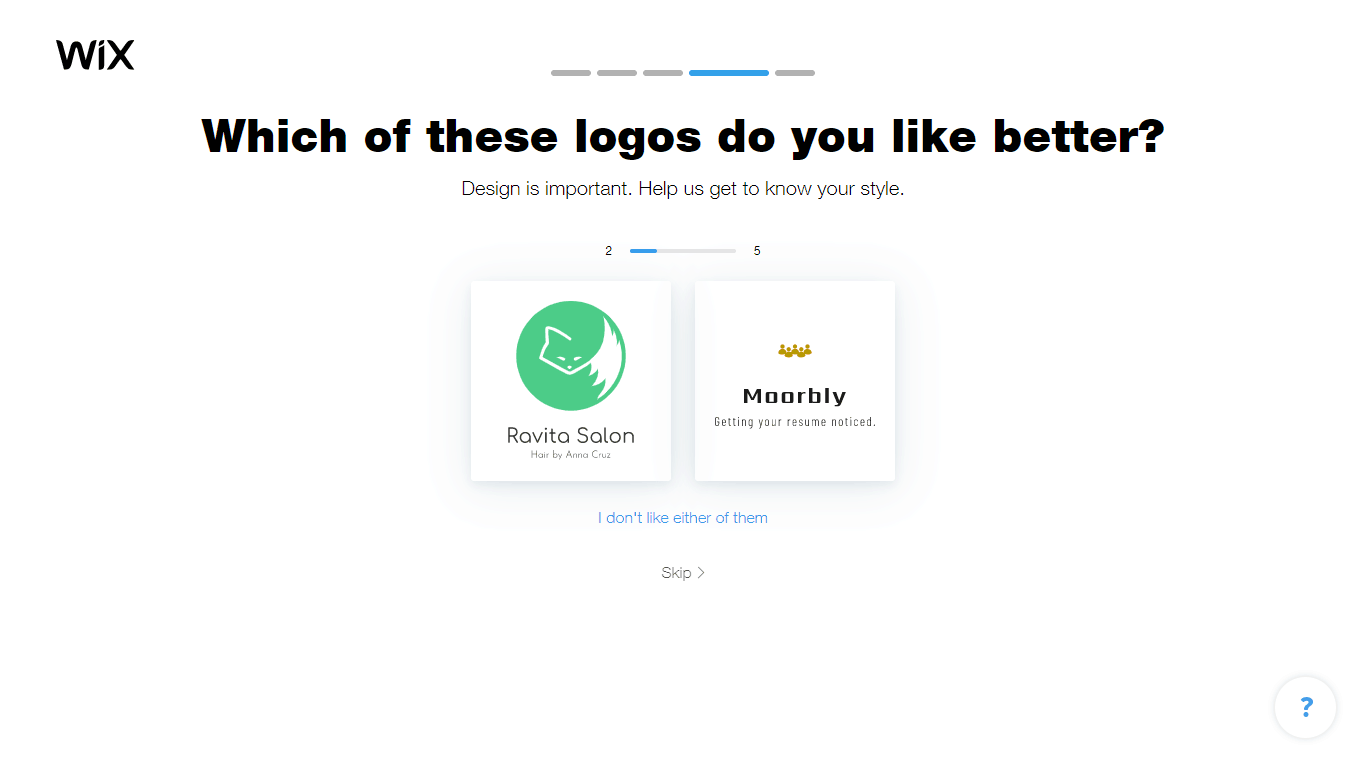 Finally, select all the locations where you'll be using your logo, such as social media or a website. And that's the easy bit done…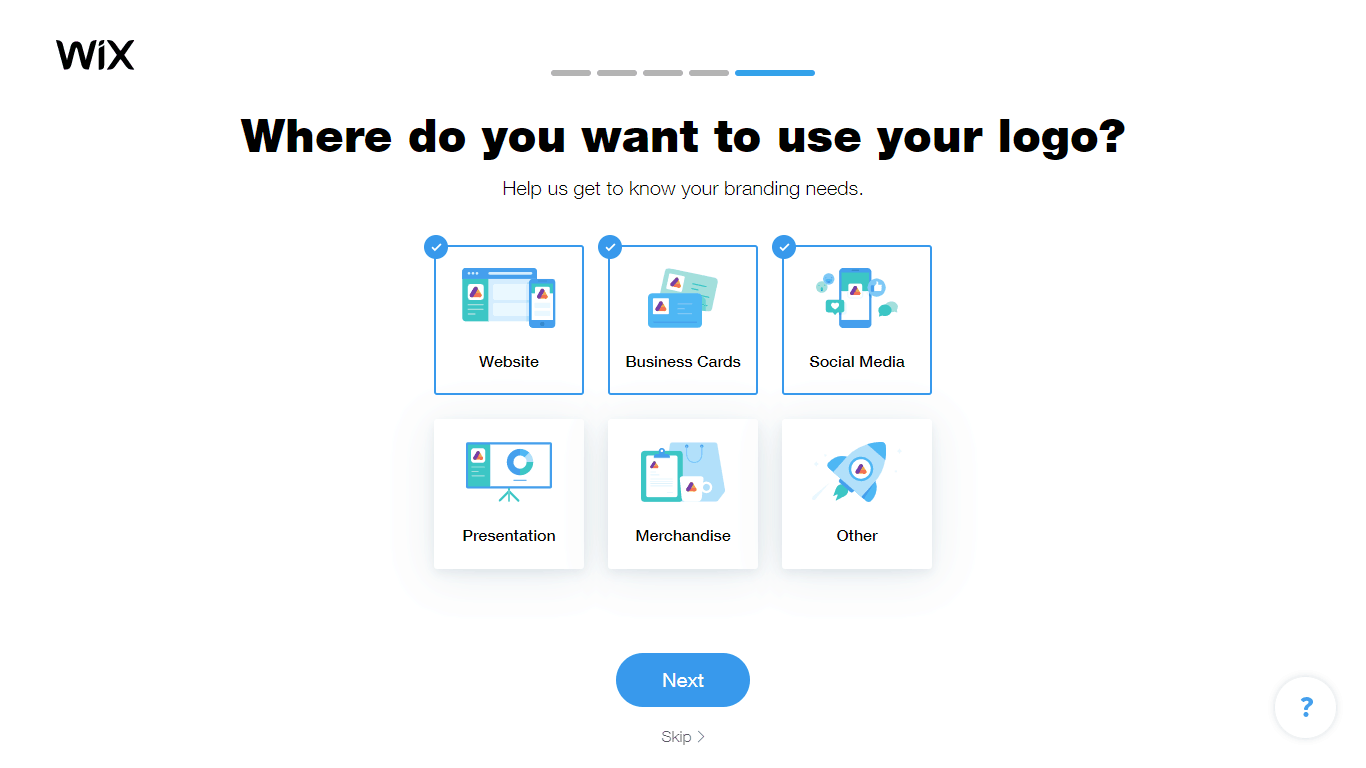 Now it's time to get creative. The AI will generate logo suggestions based on your answers. Scroll through the options until you find a style you like. Click
Load More
 to generate more suggestions.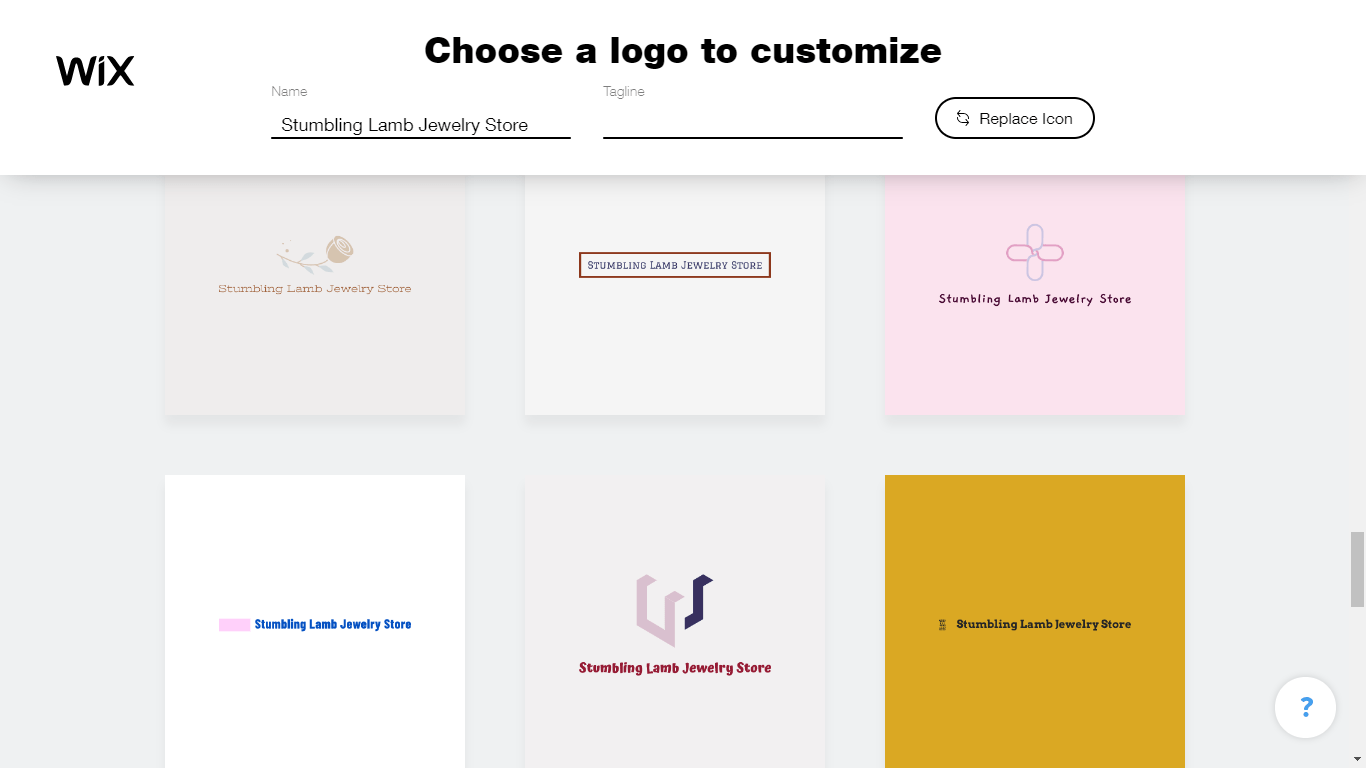 Not happy with the icons you see? Click
Replace Icon
and search "jewelry" for a more specialized image. Try searching terms like "necklace", "diamond", or "ring" for specific icon options. Choose your favorite to replace all the old icons in your logo suggestions.
After identifying the optimal logo design among the provided templates, you should proceed to enhance its customization. Wix Logo Maker has recently revamped its interface, enabling users to incorporate multiple icons. Experiment with various images, colors, fonts, and other elements until the design meets your satisfaction.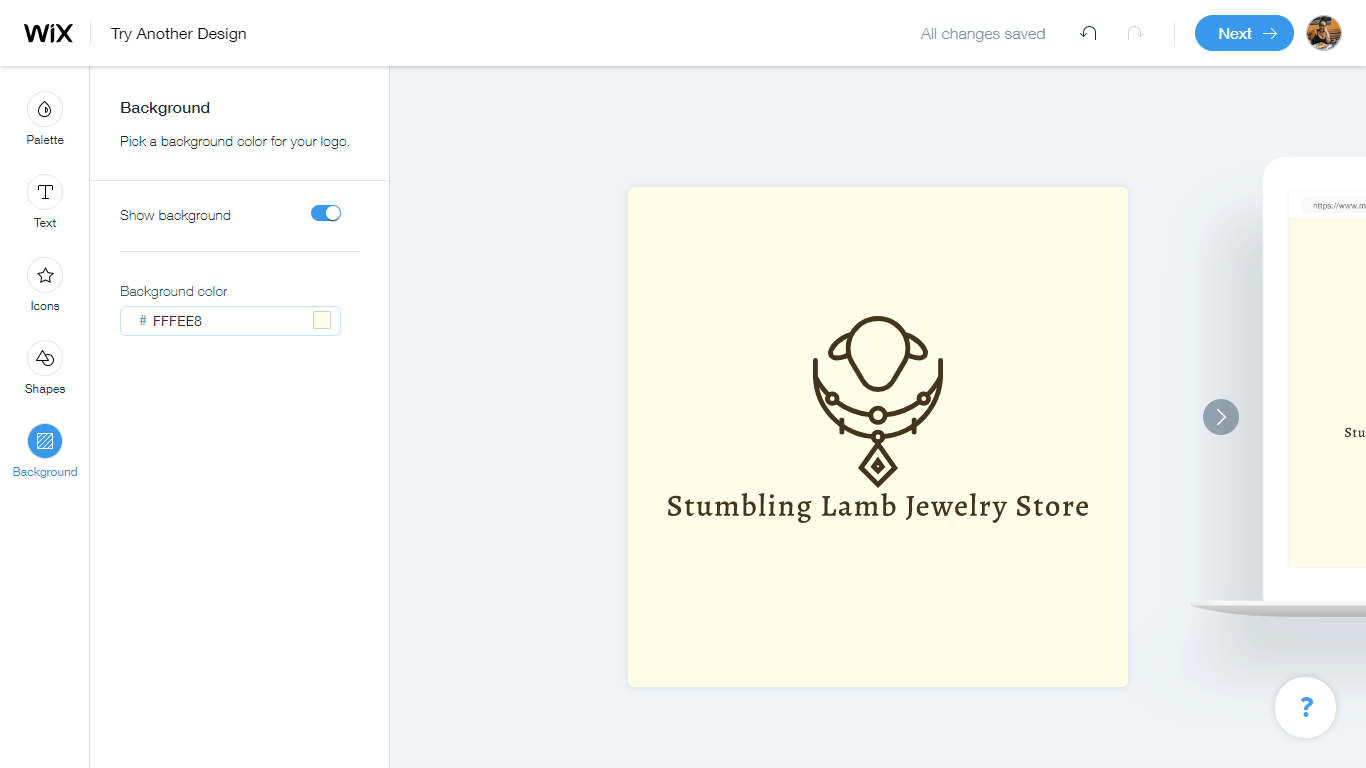 Then click
Next
 to select your package, make your payment, and download your high-resolution logo. Interested in learning more? Read our
in-depth Wix Logo Maker review
 to find out more.
Wix Logo Maker Alternatives:
Looka – As well as designing your logo, you can shop for other professional branding materials for your jewelry business, such as business cards and web design. Learn more in our detailed Looka review.
LogoMaker – If you're looking for a simple logo, LogoMaker might be the tool for you. The creation process takes just four quick and easy steps, making it perfect for beginners. See some logo examples in our expert LogoMaker review.
Wrapping Up
A Fiverr logo designer can take your dream jewelry logo to the next level
, all while offering packages that fall well within your budget, even if it's in the single digits. You can't go wrong when a quality design could cost only $5, which is why I think Fiverr is always worth considering. For DIY enthusiasts,
I recommend taking creative control with Wix Logo Maker
. You can make your own logo quickly and easily with its straightforward process and extensive editing tools. Still searching for the logo design service that's right for you?
Head over to my colleague's expert logo design service review
 for more information on how other platforms stand up against Fiverr and Wix.