best logo design
marketplaces like
99designs
are vulnerable to cloning, so it's imperative that you trademark your design as early as possible to ensure it stays yours in today's age of internet copycats and fierce e-commerce competition.
Why Trademarking Your Logo is Crucial
By trademarking your logo, you secure exclusive rights to the design so that no one else can legally use it.
That means if you discover a competitor using your trademarked logo or even just parts of it, you can take legal action and have a much higher chance of winning the case. Conversely, if you choose not to trademark your logo early, you're likely at a disadvantage if a competitor who has trademarked a similar logo sues you for infringing their trademark rights. It's important to know that you automatically have rights to your logo simply by using it to sell your products or services. This is called a "common-law trademark," and it does allow you to sue competitors for trademark infringement.
However, common-law trademark protection is effective only in the location where you use the logo. A federal registration, on the other hand, provides nationwide protection.
Perhaps the significance of early trademark registration can be illustrated by an example. Claire decided to delay trademarking the logo of her new business that sold detoxing fruit and vegetable juice. Later on, when the increasingly successful company prompted her to think about an official registration, Claire found to her dismay that another company had registered a highly similar trademark only one month after she started her business. Because her common-law rights were limited, she risked infringing on the trademark if she continued to use the logo. She had little choice but to replace it on her website and all her advertising materials. Here's another example, this time real-life. Gogo Sports of Hayward, having trademarked a stylized "San Francisco" logo for their T-shirt business, sued the baseball team San Francisco Giants for infringing that logo. It turned out the Giants had never trademarked their well-established logo, and when they later tried to get it officially registered, they couldn't because someone already beat them to it!

As you can learn from the examples, you never know when you might lose the opportunity to profit from your logo and face costly lawsuits.
4 Steps to a Trademarked Logo
Trademark laws vary from country to country.
Here, I'll focus on the trademarking procedures in the United States, but most other countries should have similar procedures. Please check with your local country regarding trademarking rules and regulations.
Step #1. Search trademark databases
To avoid wasting lots of time and money, make sure that your logo is actually trademarkable to begin with. Skipping this step and immediately filing a trademark application might result in a refusal
after a long wait
simply because of a conflict with an existing registration. You should perform these types of searches in this order:
Trademark Electronic Search System (TESS). This is maintained by the United States Patent and Trademark Office (USPTO), and it contains only federally registered trademarks. Since your logo is likely made up of various graphic elements, first you'll need to first refer to the Design Code Search Manual to find the relevant design codes for use in your searches. If your logo also contains text, be sure to also search for text that looks and sounds similar. If it's a word, consider searching for its various forms and synonyms.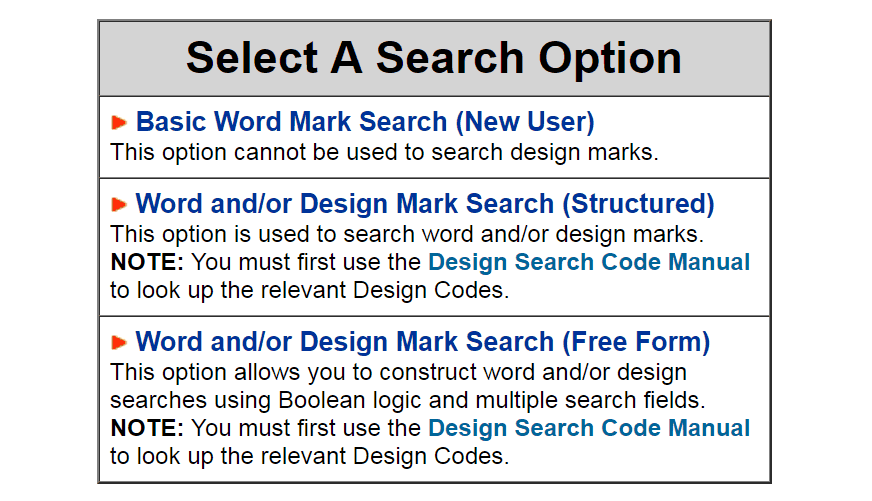 State trademark databases. You can find them on most websites for the Secretary of State. This search is necessary to rule out the possibility of someone else already using a similar logo design in a particular state. That person might have only state rights to the design, but if he or she used it first, your federal registration can't stop their continued use of the logo in that state.
Common-law trademark databases. Even if the previous types of searches return no conflicts, you could still face some risk of being denied a trademark. This is because as part of the trademarking process, the USPTO publishes an approved application for opposition, and someone else with only common-law trademark rights might still be able to cancel your registration if they can prove they were the first to use the design. The most common sources of these databases include the internet, newspapers, state trademark registers, and Yellow Pages.
Step #2. File a trademark application
You simply file one with the USPTO via their website at https://www.uspto.gov.
Step #3. Enforce your rights
If all goes well and you finally have a trademarked logo, congratulations! You can now use the registered trademark symbol ® on your logo to warn others against using it. You can also license your brand if you're willing to pay a little more.
It's important to note that you're responsible for enforcing your granted rights because the USPTO will not automatically take any action against an infringer of your logo design.
However, it does offer some level of automated policing by disallowing subsequent registrations of logos similar to yours.
Step #4. Maintain your registration
Your logo trademark doesn't live forever. To keep it alive, unfortunately, you'll need to fill out more forms and pay more fees.
The USPTO will not remind you when it's time to renew your registration. So if you miss the filing deadlines, you'll lose the trademark and need to start the long registration process all over again.
So keep the following in mind and start marking your calendar now:
First renewal. Five years after the registration date, you have one year to file the Section 8 form (Declaration of Use) online through the USPTO website. If you miss this deadline, you'll have a six-month grace period during which to file the form, with extra fees. If you miss this period, the USPTO will cancel your registration.
Subsequent renewals. Nine years after the registration date and every nine years thereafter, you have one year to file the combined Section 8-9 form (Declaration of Use and Renewal). The six-month grace period also applies as in the first renewal.
What You Need to Know Before Trademarking Your Logo
By now you should have an idea of how much dedication it takes to go through the entire trademarking process, which can get time-consuming and very expensive for the average business owner. Basically, your
application goes through dozens of steps, each of which can take months to finish
. If everything goes smoothly, the entire process should take less than a year. Hurdles along the way? Expect 13 to 18 months. (The USPTO recommends checking the status of your application every at least every four months to keep up to date with other filing deadlines and avoid unnecessary delays.) And then the money. The USPTO charges an initial processing fee of several hundred dollars
per class
of goods or services in the application. For example, if you wish to trademark your logo on both your computer and juice products, which belong to two unrelated categories, you'll pay a fee for each class. Keep in mind that the USPTO
will not refund these fees even if it decides not to grant you trademark rights
.
Should You Just Hire a Lawyer?
Probably.
But if you don't mind trademarking your logo design by yourself (and gaining useful knowledge along the way), go for it.
A lawyer is not required in the process
,
and you don't really need one to hold your hand and tell you what to do.
That said, if you feel too overwhelmed to go through all of this alone, I'd certainly recommend hiring a trademark attorney. In fact, Tailor Brands
, a popular branding tools platform, has this advice when it comes to logo trademarking: "Take a look at your local country's trademark laws and consult a lawyer to begin the process."
Heck,
even the USPTO itself suggests that you hire a lawyer
.
Why? Well, although the professional-service costs could quickly add up depending on your situation, the
trademark attorney might actually save you much more time, effort, and money in the long run by making sure every step of the process is correctly followed
.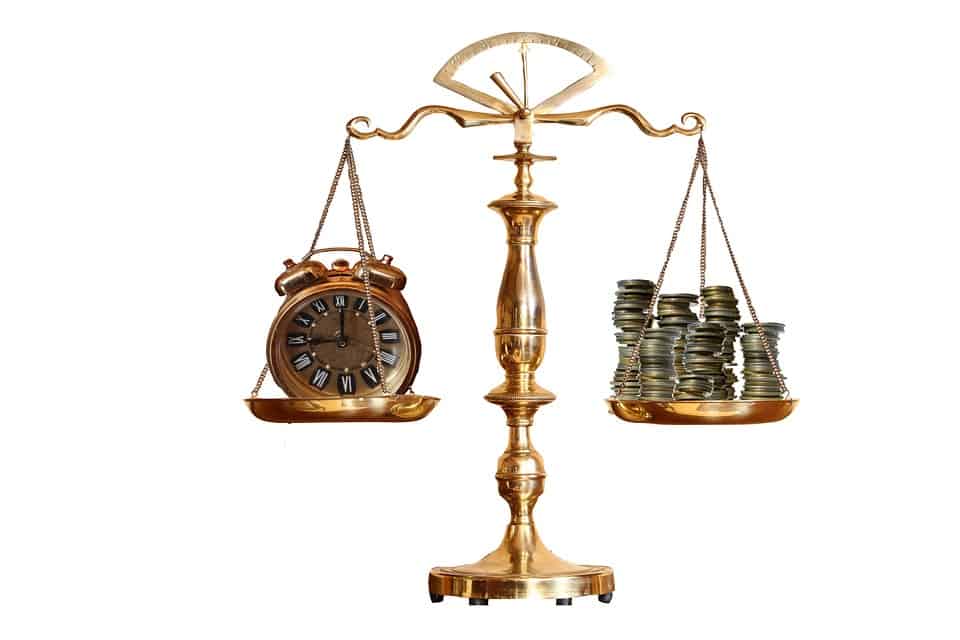 Not only will the attorney perform thorough trademark searches, but they will also skillfully analyze the search outcomes and engage in discussions about potential courses of action in case of a conflicting mark discovery. Moreover, they will handle the submission of all necessary forms and stay updated on other deadlines, while also addressing any complications that may arise from the USTPO. Once your registration receives approval, the attorney will arrange a "trademark watch" service to alert you about potential infringements. Your lawyer will provide guidance on required steps to be taken and will also ensure periodic maintenance of your logo trademark.
Trademarking Your Logo Is Hard and Expensive — But Necessary
So, you finally have your perfect logo after having hired a professional designer. Or maybe you set up a logo design contest in
DesignCrowd
and went through several revisions with the winning freelancer. Whatever the case, you've spent considerable time and effort on your logo already, and now you're faced with the formidable task of trademarking it.
Whether you go the DIY route or hire a professional attorney, trademarking your logo isn't cheap.
Filing your trademark application yourself will set you back several hundred dollars, and using a lawyer can cost you a couple thousand.
Whichever option you choose, trademarking is a necessary expense if you're a dedicated business owner and serious about protecting your company's identity in the long run.