make your own American football logo design (click here to jump to the tutorial)
for cheap and retain creative control. If you need more inspiration,
see some famous football logos below
.
9 Best Football Team Logos
How to Make Your Own Football Team Logo
Whether you have a real-life team or you need a fantasy football team logo,
Looka
is a great online tool you should know. It's easy to use even if you have no design experience at all. The best part is that
you can use Looka for free to design as many logos as you like
. You pay only if you decide to use one of the logos you create. Looka is great for football logos because its icon library has an impressive array of American football images. All you have to do is choose the one that's best for your team. Now, let's get started with your logo design. Just
go to the Looka homepage
and fill in your team name to start the wizard. Looka then shows you a page of premade logos and asks you to choose your favorite. This gives the AI an impression of your preferred style so it can generate more accurate results for you.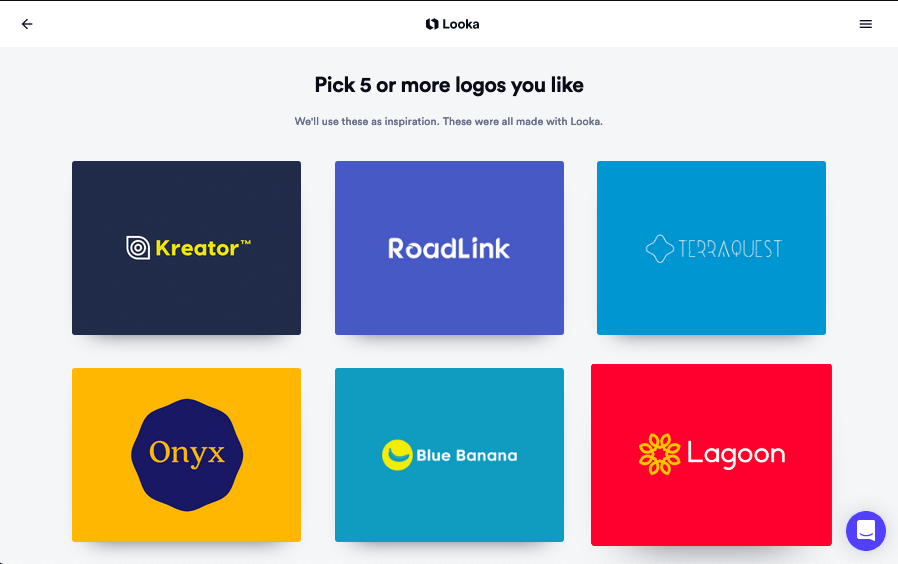 Next, you can choose your color scheme – both the general types of colors ("bright," "deep," etc.) and the specific colors.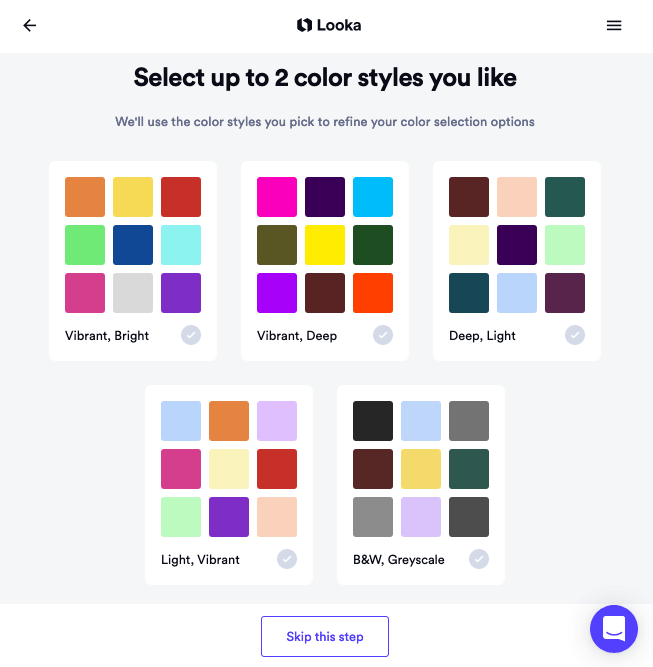 Expert Tip: Football is a sport often associated with strength and aggression, so choose your color scheme accordingly. You can follow suit with dark, deep, and vibrant colors – particularly red and black, the most aggressive colors – or you can stand out with light and bright colors to do something other football teams don't.
If you want a logo with an icon, you can browse the Looka icon library for an image that fits. As I mentioned, there are tons of icons related to American football, but you can also be creative and look for icons of animals or people to match your team name.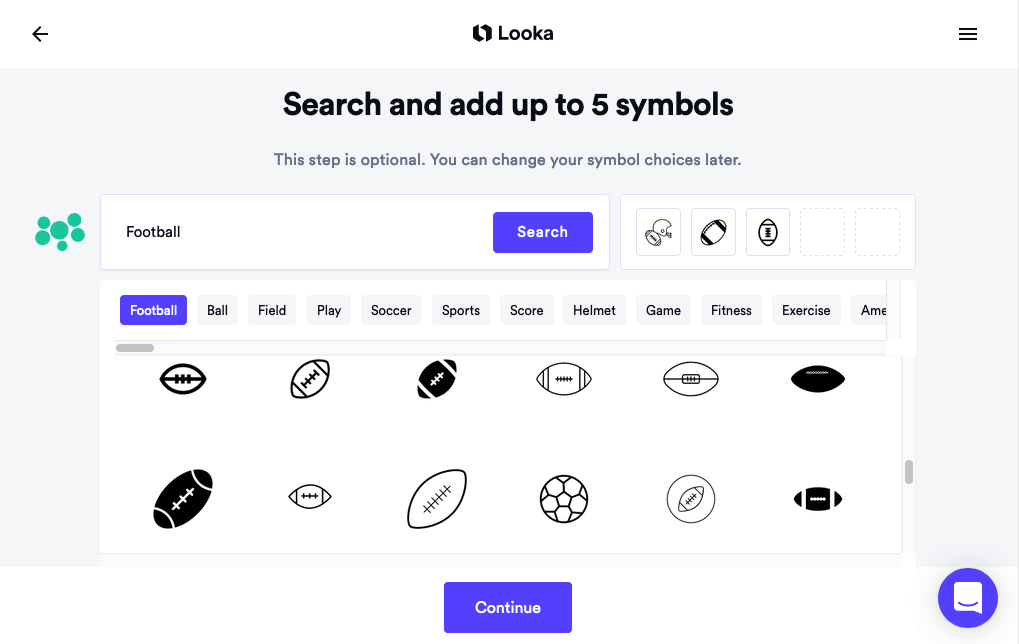 Looka then generates some AI-based football logo designs from your input. You can browse dozens of samples for your favorite, then customize it in the design editor.
The Looka design editor lets you add your own personal touch. You can experiment with new colors, fonts, icons, and shapes, not to mention change the sizes and placement of everything. You can even use the
Inspiration
feature to copy the style of a particular logo you like.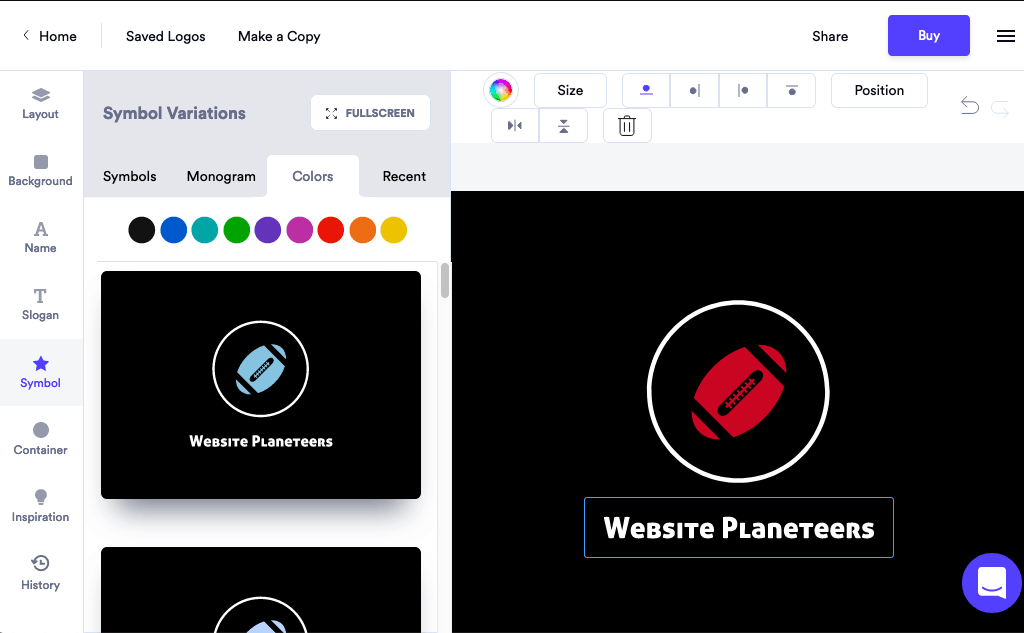 Expert Tip: Round and curvy fonts are friendly and playful, but might not suit the rough-and-tumble world of football. If you want something to match your team's ferocity, choose fonts with sharp edges and straight lines.
The possibilities are endless. Want to watch our experience with Looka? Check out the video below:
Check out these sports logos made with Looka:
Looka Alternatives
The beauty of AI-based logo makers is that you can see tons of options in no time at all. If Looka didn't have anything you liked, try these other DIY logo makers:
If you want a process similar to Looka's, try Tailor Brands, which works much in the same way as Looka. Tailor Brands offers a complete branding solution, including a website and branded merchandise.
Need more design freedom? Wix Logo Maker is another excellent choice that gives you more customization options.
If you'd rather browse through logos than make one, BrandCrowd lets you add your name and other branding details to their array of logo templates.
Prefer to Have Your Logo Created by a Designer?
If you already have a specific idea for a football logo design, you can hire a freelance designer to bring your idea to life. True, hiring a designer might cost more than creating your own football logo design, but not as much as you think – especially if you use a service like
DesignCrowd
, a freelance designer platform that offers professional design work for a fraction of the price you'd pay a design agency.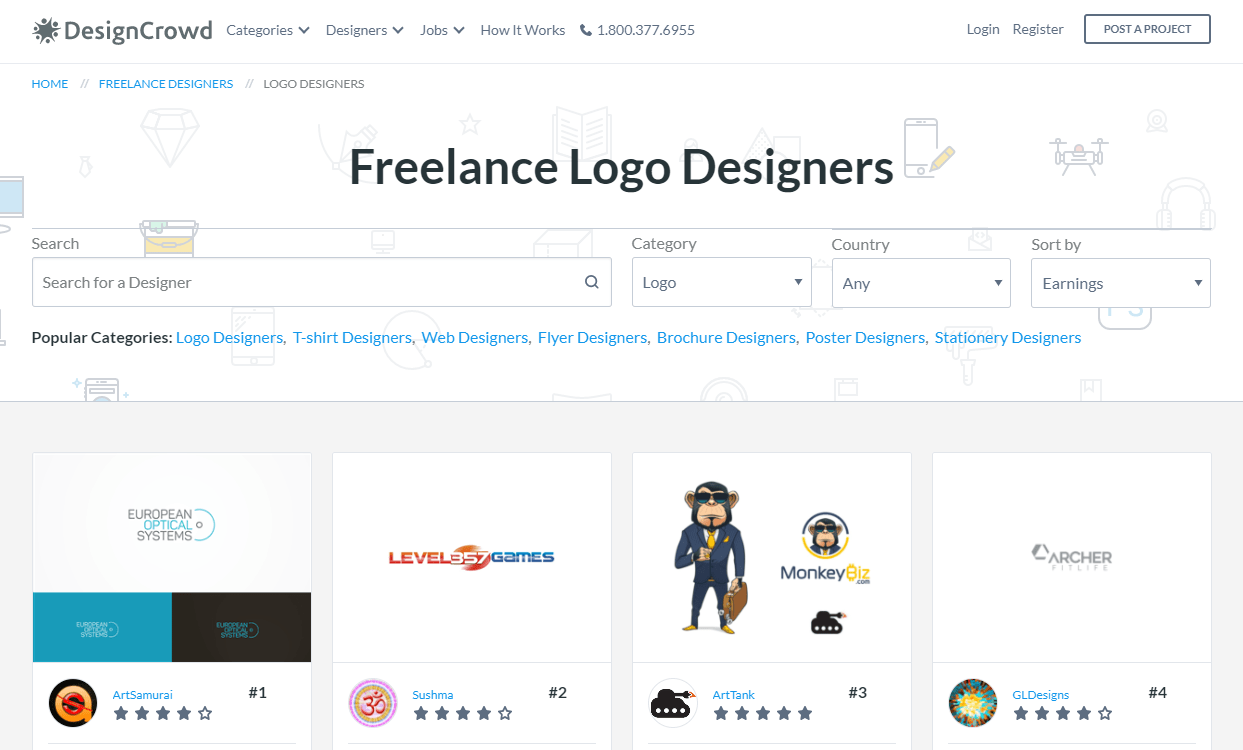 DesignCrowd is home to a huge community of graphic designers from all over the world, each with different skill levels and price ranges.
You can choose to work with a designer one-on-one, or better yet, run a design contest
and have DesignCrowd designers submit original samples based on your description. From there, you pick your favorite of the submissions and pay for only one logo. Of course, you can request revisions and changes if the logo you get doesn't quite hit the mark. Here are some of my favorite DesignCrowd features:
Averages 25-100 submissions per project – DesignCrowd has one of the most receptive communities for design contests, so if you want to see as many samples as possible, it's a great choice.
Fast deadlines – Got a big game coming up but your jerseys are still blank? You can commission a design contest with a three-day deadline, the shortest deadline of all designer platforms.
Money-back guarantee – If you have a specific design in mind, designers might have trouble executing it the first time around. Rest assured that if you're not satisfied, you can request a full refund within 60 days.
If DesignCrowd's prices are too high, you can hire a designer on
Fiverr
, which specializes in low-cost one-off projects with some very skilled designers in its ranks. If quality is a top priority, you can pay a little extra at
99designs
, which offers a similar service as DesignCrowd but with higher-tier talent.
Get Inspired by Famous Football Logos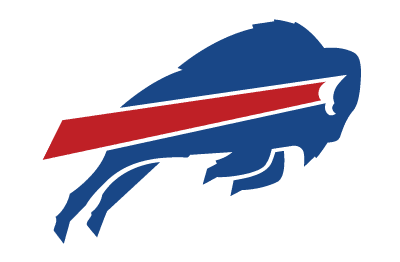 The
Buffalo Bills
logo has a lot going on, though most of us are so familiar with it that we don't give it a second glance. For starters, notice how the legs are separated with an empty space, allowing for a more detailed image without convoluting the design with extra colors. Also, the spiked patches of fur give it a dynamic look. Finally, the stark red line not only ties the logo together, but also gives the impression of speed – a fearsome charging buffalo.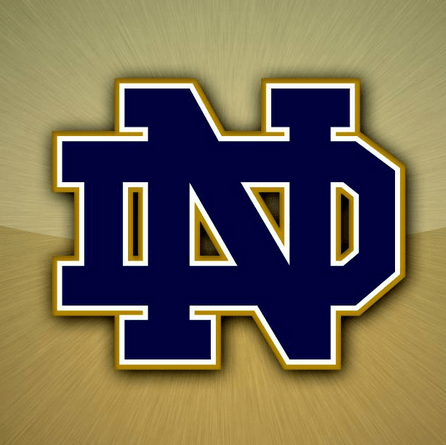 Notre Dame's Fighting Irish
has a proud heritage, depicted by a logo that's instantly recognizable. College teams can get away with monogram logos that match their school namesake, but that doesn't mean they can be boring. The use of serifs and blocky – not curved – letters adds a sense of strength and pedigree that exemplifies the Notre Dame brand.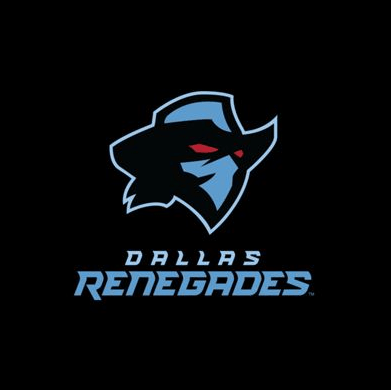 The short-lived XFL is returning soon, and I've previewed some of its football logo designs. This image from the
Dallas Renegades
creates a haunting and imposing visual thanks to the masterful use of shading and the menacing red eyes. Like the Raiders and the Vikings, a scary person is just as powerful a mascot as a scary animal.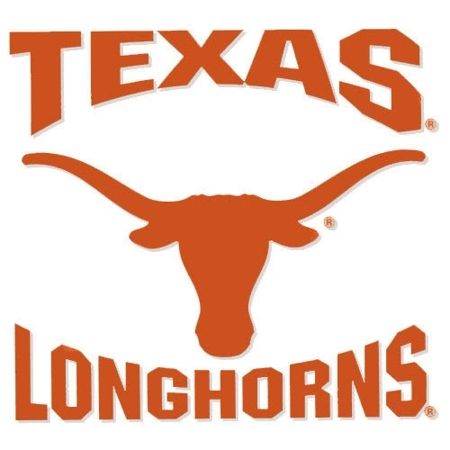 Perhaps one of the most celebrated college football logo designs, the
Texas Longhorns
can get by with a minimalist logo because the team's name says it all. The choice to go with a silhouette is a smart one, particularly with the long, curving horns to capture the viewer's eyes. Sometimes less is more, and in this case, there is really no need for extra details like eyes and nostrils.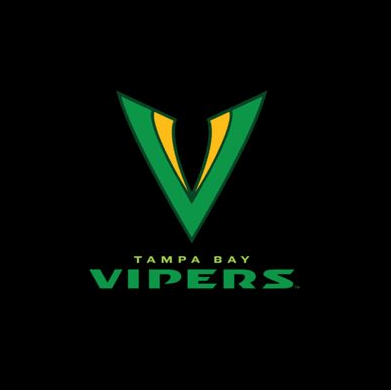 The
Tampa Bay Vipers
, another upcoming XFL team, does something with its logo that's common in the business world but not so often seen in sports. The logo has a dual meaning – the letter V and the eye of a snake. Such visual puns are great for name recognition, and even if you had never heard of the Vipers before, you might guess their name just seeing the logo.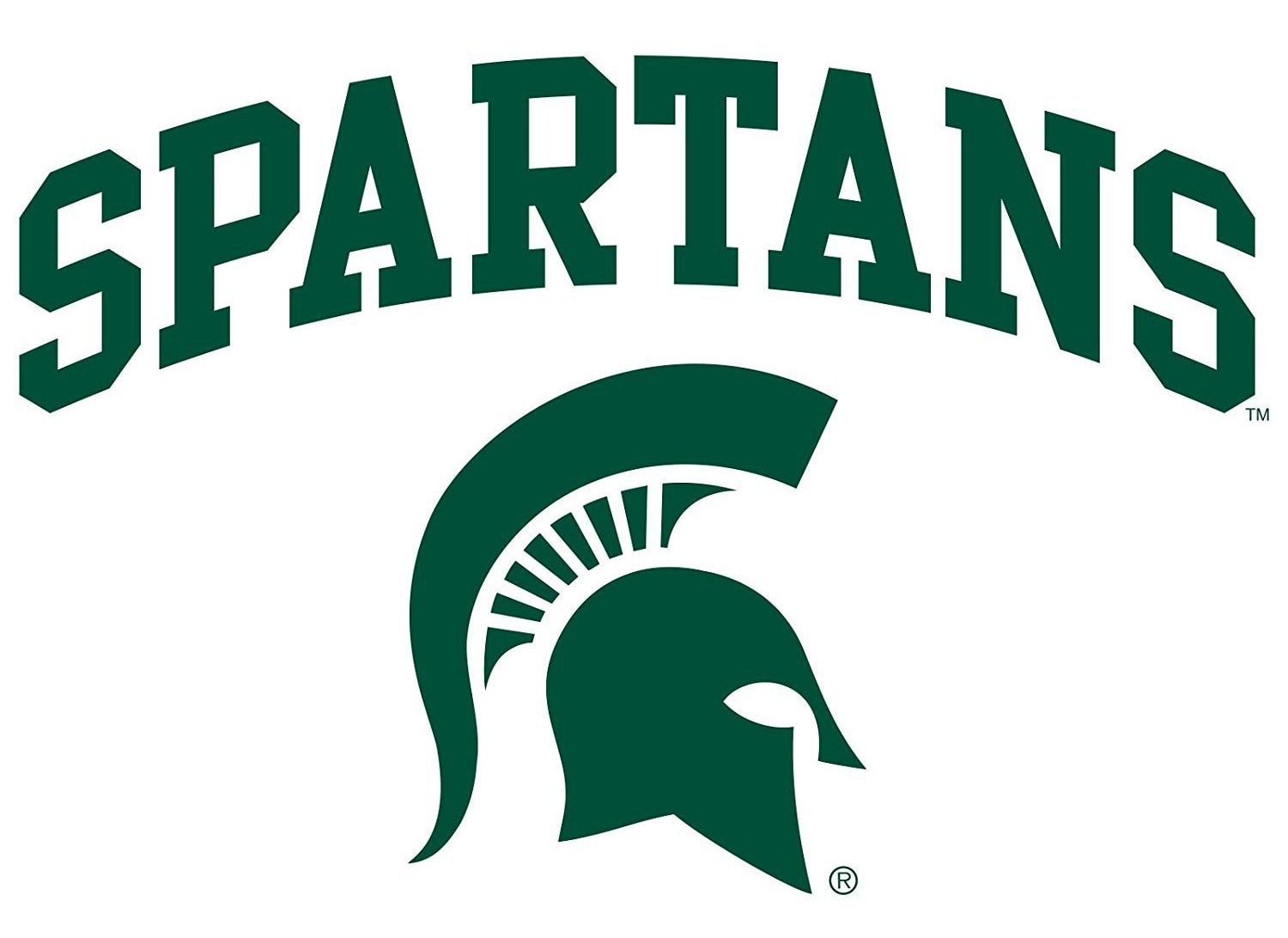 By now, the Spartan helmet is a common trend in sports logos, but credit goes to Michigan State University for being the most well-known. The
Spartans
' historic logo is inherently formidable and inspiring, so MSU really doesn't need to change a thing.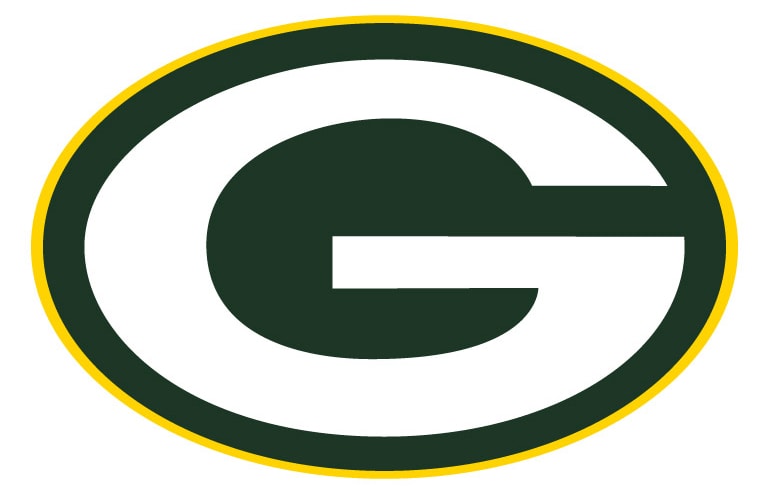 With one of the few lettermark logos in sportsdom, the
Green Bay Packers
takes advantage of the round shape of the G by simply placing it in an oval emblem. One of the key elements that makes such a basic logo work is the outline of yellow.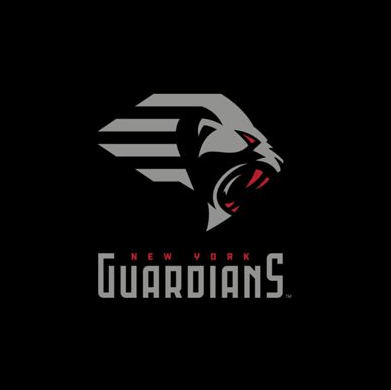 The
New York Guardians
, another XFL team, seems to have pulled its mascot out of a horror movie. What makes this logo so great is the use of negative space to create the shading, allowing a more detailed image that, technically, uses less. They also mimic the illusion of speed with the parallel lines in the back, reminiscent of the Buffalo Bills' logo.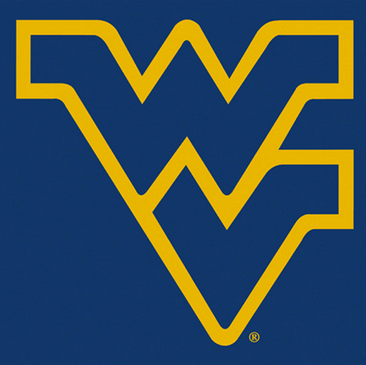 The
West Virginia
logo could just as easily be a logo for any other industry – its rudimentary design, curved edges, and clever use of space make it a stellar textbook logo design. Strangely enough, it still works for American football logo design, too, despite the friendly and casual look and feel.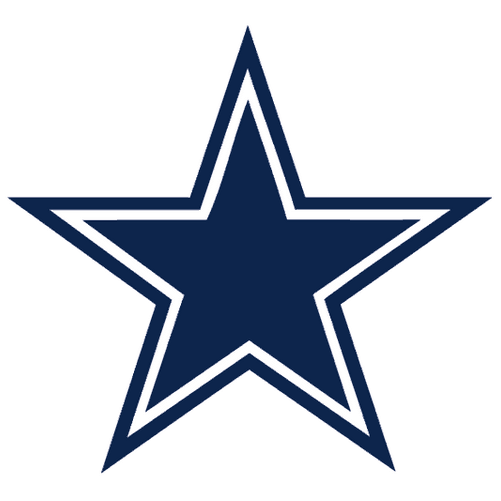 Last but not least, the
Dallas Cowboys
star. It's a great achievement that such a simple logo with such an overused shape is still, after all these years, never confused with any other star logo. The team owes this to both the consistent use of color – a very distinct blue that is synonymous with the team – as well as the subtle outline around the star to set it apart from logos like, say, Heineken.
Score a Touchdown
When designing your football logo, please consider your audience. Should you use aggressive imagery? Would it be more suitable to opt for softer colors and rounded edges to depict younger athletes? The great thing about online logo makers like
Looka
is that you can try out as many options as you like to see what works best for your team. You pay only for the logo you decide to use. If you prefer to leave the design work to the pros, a community-based platform like
DesignCrowd
is sure to have the designer who can create your dream team logo.
Click here
to read about some more top-rated logo design services.