In this article I'll explain how you can hire a pro designer for as little as $5.
---
9 Best F Logos
My colleague recently ran an experiment testing various logo design services. His results might just surprise you! Head on over to his
comprehensive logo design services review
 to see how the services compared in his test.
How to Get Your Dream Logo for $5
You might be thinking: how can a $5 logo design package
really
be professionally designed? At such a low price point, won't a logo be grainy and substandard? You'll only need to browse freelance platform Fiverr for a few minutes before you realize that isn't the case. There are thousands of expert designers at Fiverr and their design packages begin at just $5. Each designer can set their price as they see fit but many keep their prices low to remain competitive, making it the least costly logo option around. To start your search for a designer,
head to the Fiver homepage
. You could try searching for "F logo" but when I did, not much came up. Instead, I'd recommend browsing designers by style, or search for terms like monogram logo, initial logo, or letter logo. The results will show all of the designers with relevant packages. Browse through and click on any profiles that interest you. Once you've gone into a profile, you'll be able to see customer reviews and the list of services the designer offers. If you like the look of them, choose a package and click
Continue
to start the hiring process.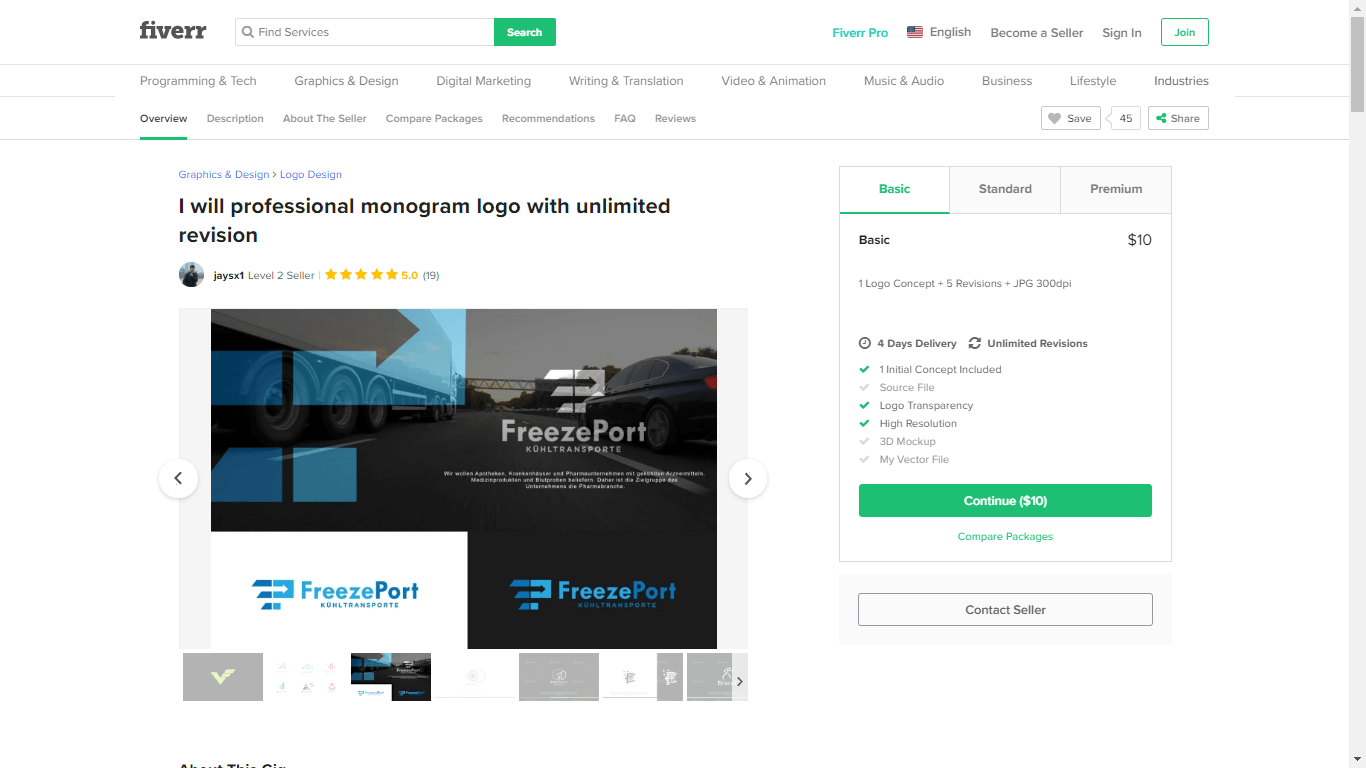 This next page will show you all the package details, including the total cost and each service included. If you're satisfied, click
Order Now
and enter your payment information to finish commissioning the logo.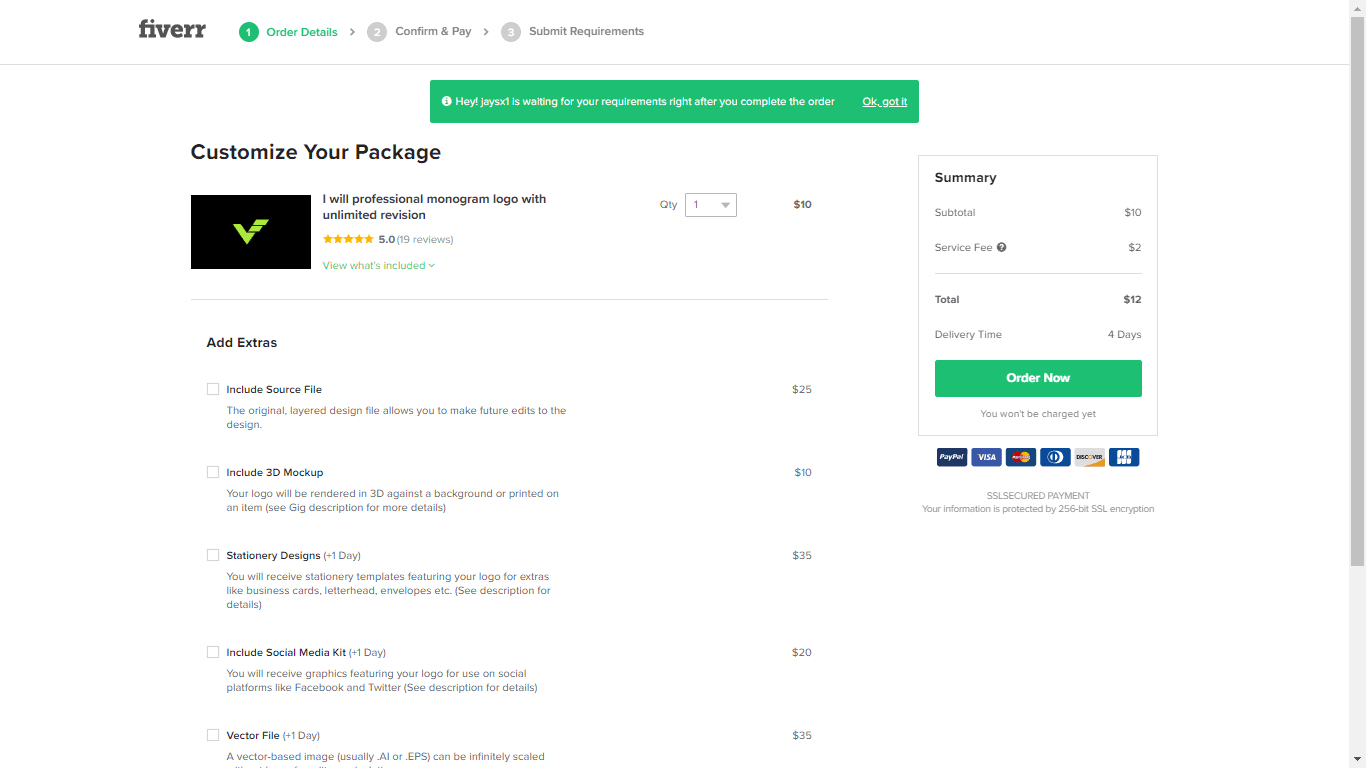 Once you've paid, reach out to the designer to let them know your ideas for your logo. They'll begin work and your new logo will be on its way to you in no time. If you chose a package with expedited delivery, your logo could be with you in just 24 hours! Here are a few other benefits of using Fiverr:
Clear seller levels – It's easy to find more experienced designers. Sellers are categorized in levels based on their customer reviews, time on site, and design quality. The higher the level of the seller, the more experience they have.
Payment protection – Your upfront payment is 100% secure and only released to the designer when you're happy with the final logo you've received.
Customized packages – Designers can offer additional services for a fee, such as multiple logo revisions and expedited delivery. This is a great way to tailor a fixed package to your exact needs.
Easy search filters – Use handy filters like logo style and delivery time to better zero in on the type of designers you're looking for.
Want to know more? Read our
expert Fiverr review
to see some logo samples.
How to Make Your Own Logo Design
If you're willing to put in the effort and you have a creative eye, using an online logo maker is the best way to DIY. It isn't always easy, though. Some tools are difficult to use or overcharge you to download your logo at the end. Be wise when choosing your logo maker and you're already halfway there. My top DIY recommendation? Wix Logo Maker. Its artificial intelligence (AI) makes the whole process run smoothly, and it gives you loads of great options for customization so you can ensure your new design will stand out from the crowd. To see just how user-friendly it really is, head to the
Wix Logo Maker homepage
 and create a profile. Type in your company name and profile to kick-start the process.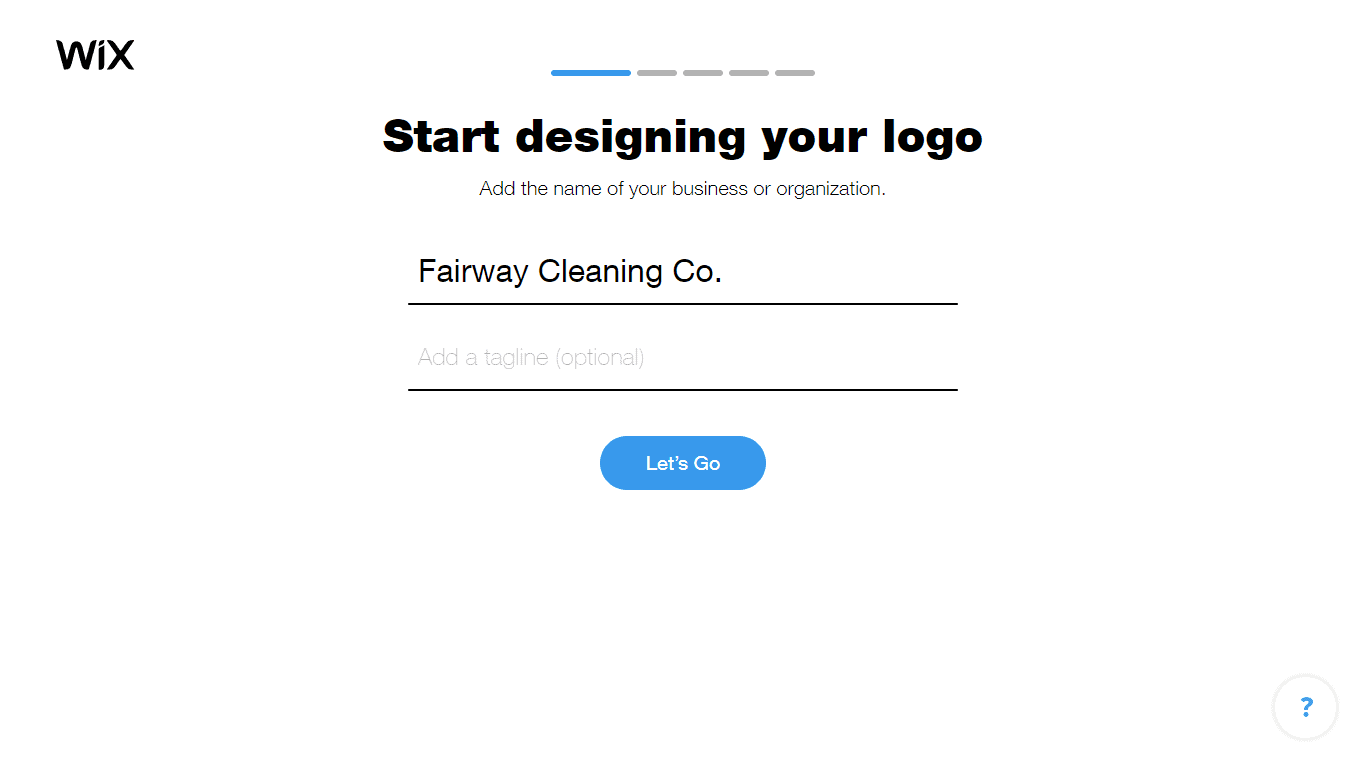 Search for your industry in the dropdown menu and choose the option that fits best.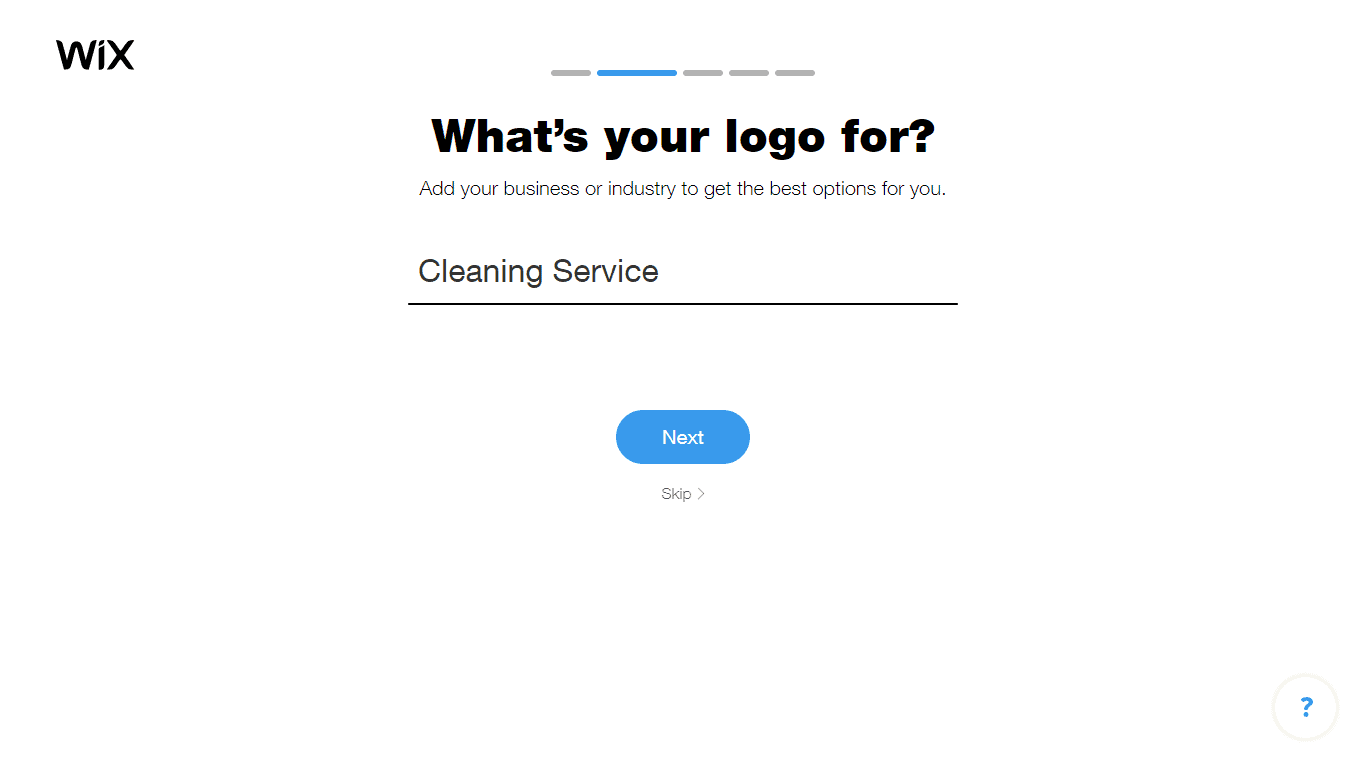 Next, lots of descriptive words will pop up. Select the options that match the aesthetic of your envisioned logo, or if you're not sure, just choose words that best describe your brand.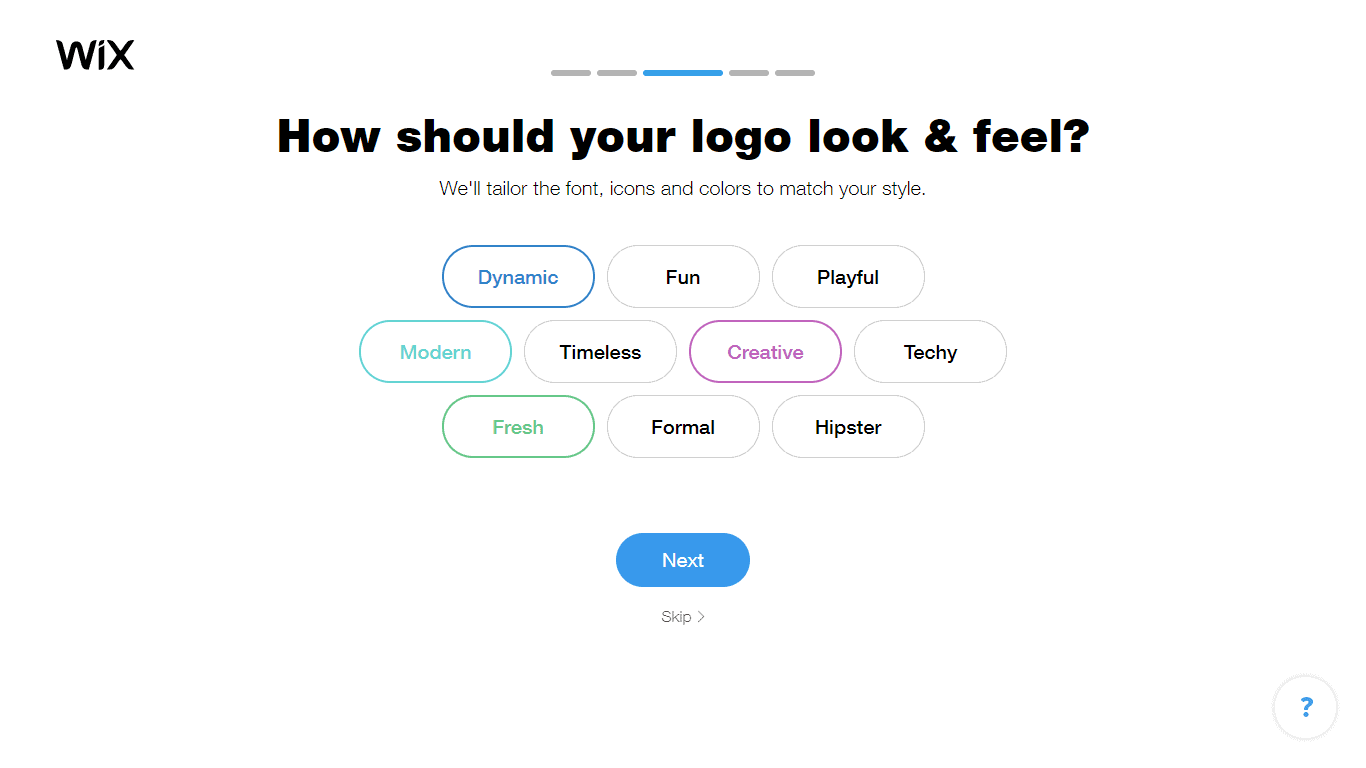 The logo pairs stage is up next. These pairs help the AI learn which styles you like. You'll be given two contrasting options, and you just have to choose which logo you prefer.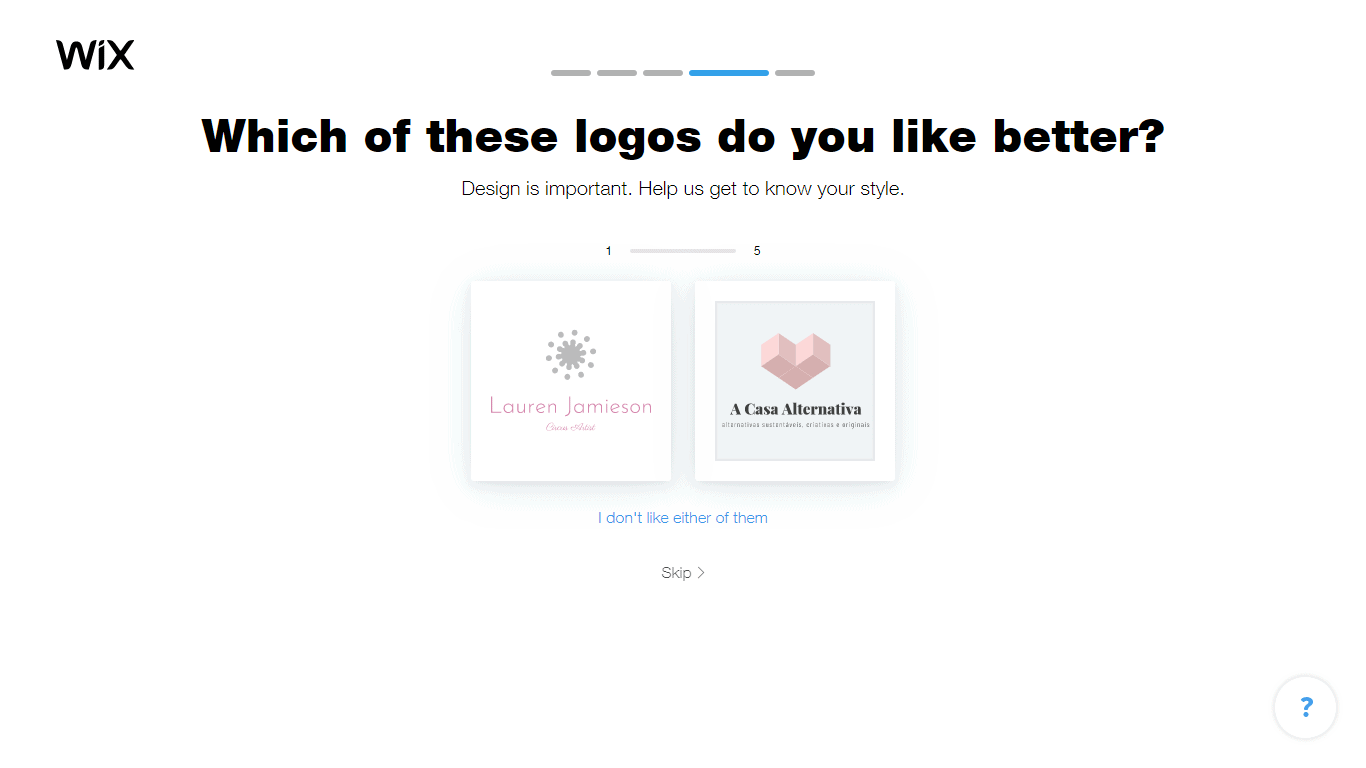 Finally, to finish up this AI stage, you'll need to tell Wix Logo Maker where you'll be using your logo, like social media, merchandise, or a website.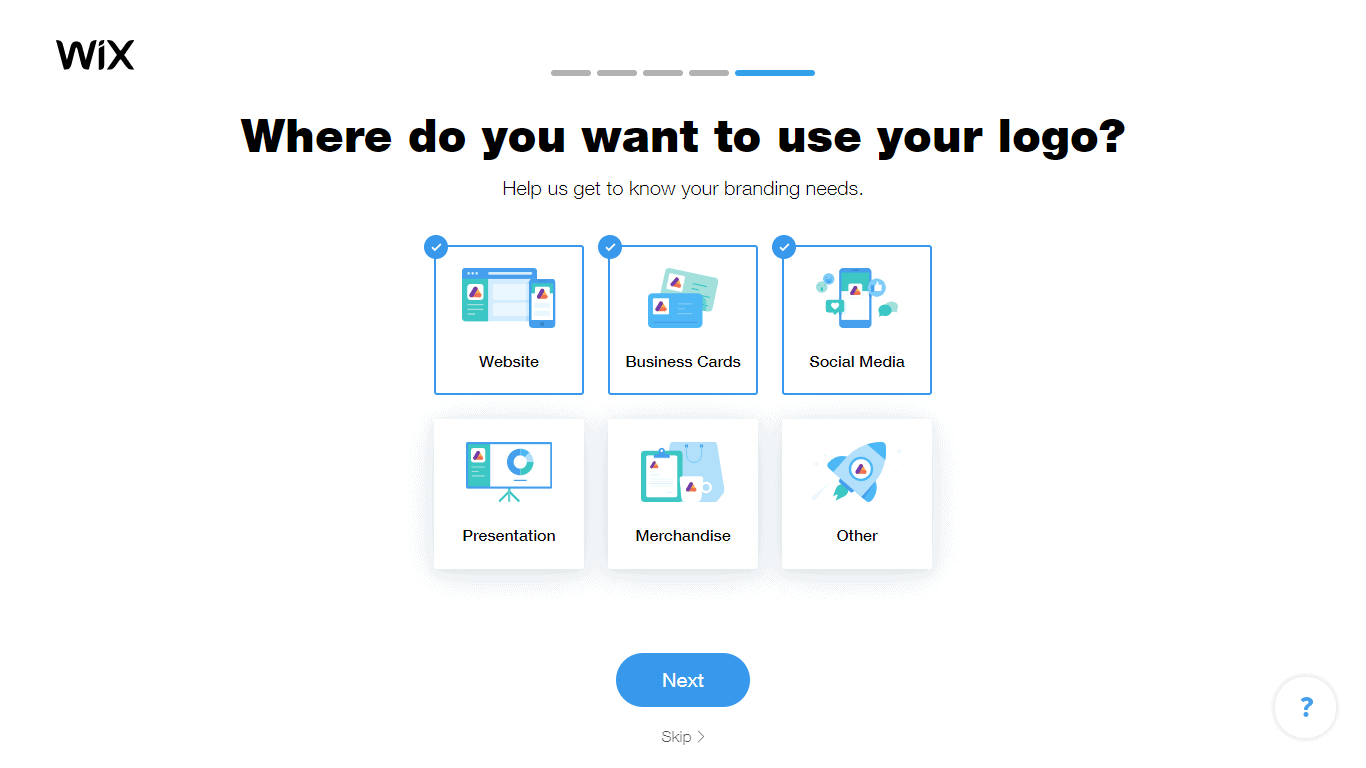 Finally, your generated logo suggestions are here! You've got loads of options to choose from. Scroll through to see what the AI has created for you.
Usually, you'd click
Replace Icon
to search for and choose an icon that more closely matches your industry. Since you already know your main feature will be an F, you can skip this stage, or try out icons that match your business. In my case, cleaning icons.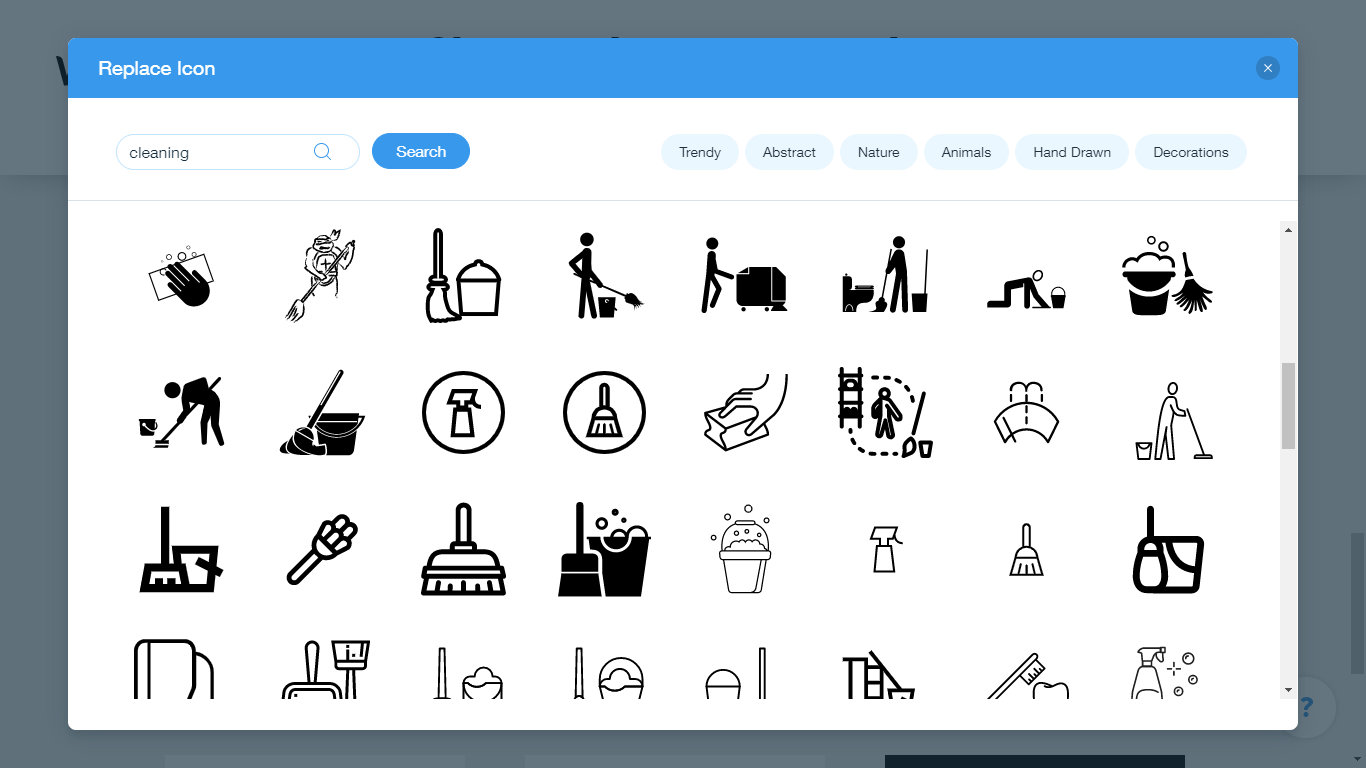 Click
Customize
on the logo template you like the most to start editing. Now for the fun, creative part! The logo editor has been recently updated, giving you even more options for personalizing your logo and making it your own. I created the large F in my logo by heading to the text feature and selecting a font that I liked from the hundreds of options available.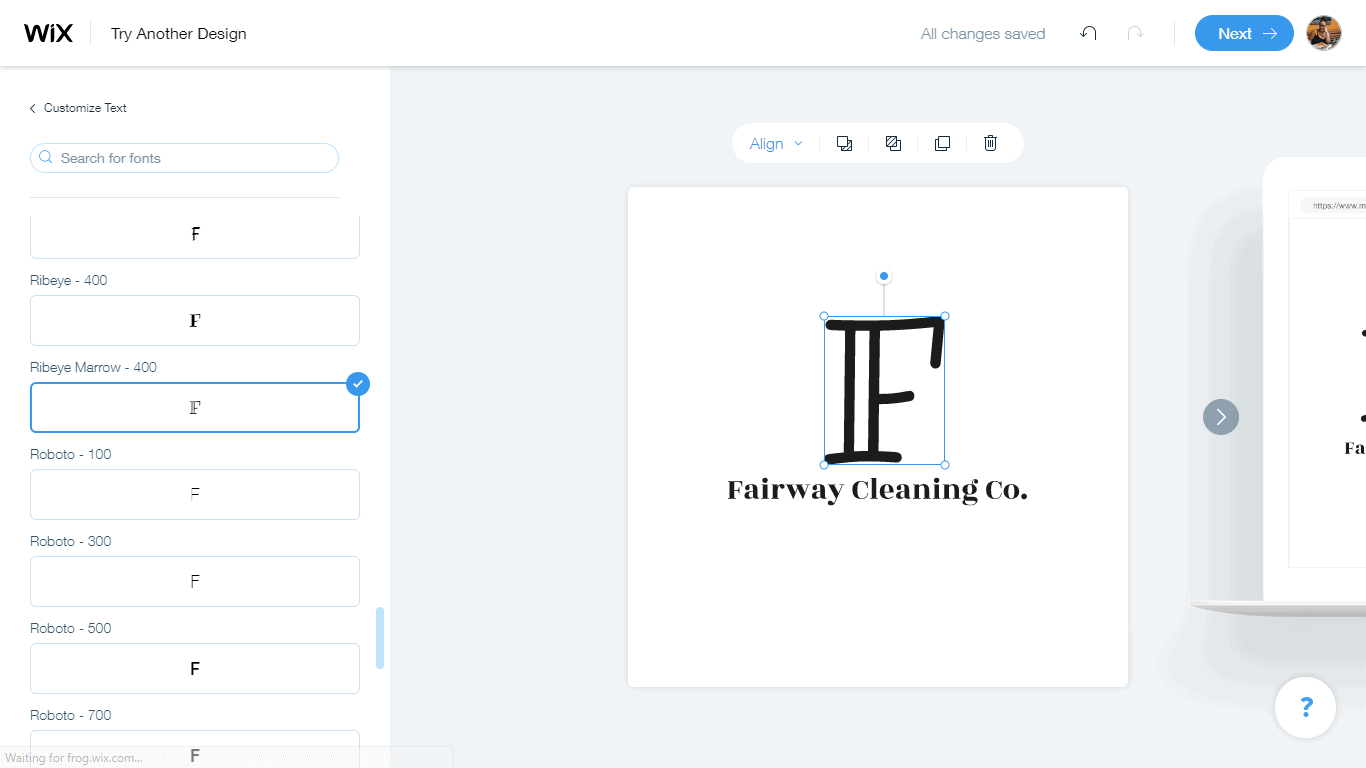 I kept customizing and added a few icons (bubbles and a bucket) to my logo to match my industry.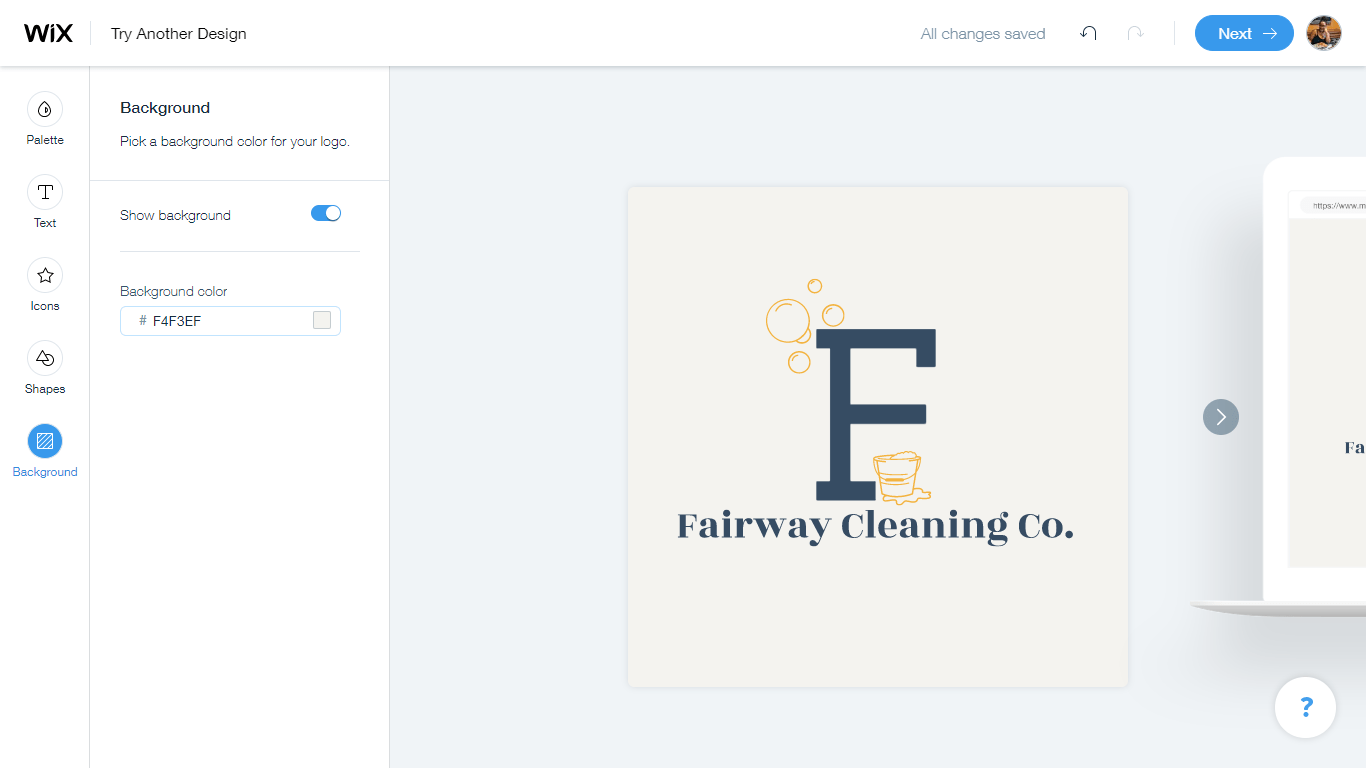 Once you're done, click
Next
to get your hands on your file! Decide which package you want and submit your payment. After you've done this, you'll have access to download your new logo in high-resolution – ready to start using wherever you want!
Wix Logo Maker Alternatives:
Looka – If you're in the process of rebranding your business or establishing a new company, consider Looka as an excellent choice. Looka enables you to design your logo and acquire essential branding materials such as website design and business card design, all in one place.
LogoMaker – LogoMaker is a simpler option, an ideal choice if you're short on time or prefer a more basic logo design.
Want to know more? Read our
expert Wix Logo Maker review
to see some logo samples.
Final Thoughts
You don't need to spend thousands to get the logo design you've always dreamed of. Let
Fiverr
 connect you with an expert designer to take your letter logo design to the next level and beyond. A $5 logo design is a great deal, no matter how you swing it! If you'd like to let your artistic side run wild, then a DIY logo maker is the best and easiest solution.
Wix Logo Maker
 makes logo design painless and fun, all while delivering attractive design options and a simple, no-fuss interface. Searching for the right logo design service is an important process. Check out my colleague's
expert logo design service comparison
 to see how popular services, including Wix Logo Maker and Fiverr, held up.