Read on and I'll show you how to hire a great designer for only $5.
Let's get started by taking at a look at nine of the best emblem logos around.
9 Best Emblem Logos
On a mission to find a new logo for Website Planet, we tested designs from some of the most popular logo design platforms out there. To see the results and find out who won, check out our comprehensive
logo design service comparison.
Hiring a Talented Designer at a Great Price
Hiring a professional designer isn't as costly or complicated as you might think. On freelance platform Fiverr, logo packages start as low as $5 and no, that number isn't missing a few zeros. Fiverr is home to thousands of freelance graphic designers all offering up their talents at affordable prices. So you could get a professionally designed logo for less than the cost of a double-shot coffee! It's simple to find a designer.
Go to the Fiverr homepage
and type your requirements (e.g., emblem logo) into the search bar, then browse through the  hundreds of designer profiles that come up in the results.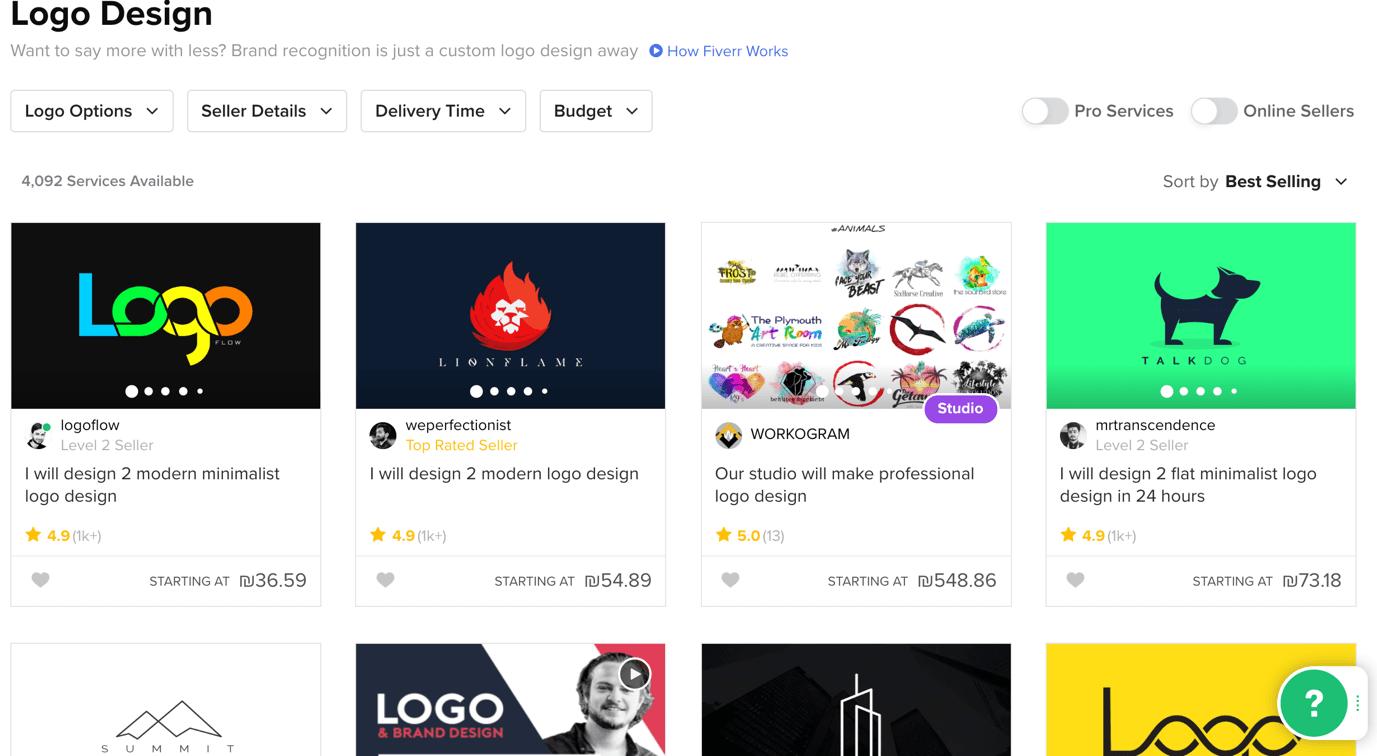 Click on any designer that appeals to you to check out their profile, portfolio, and prices. You can also see feedback and ratings from previous customers.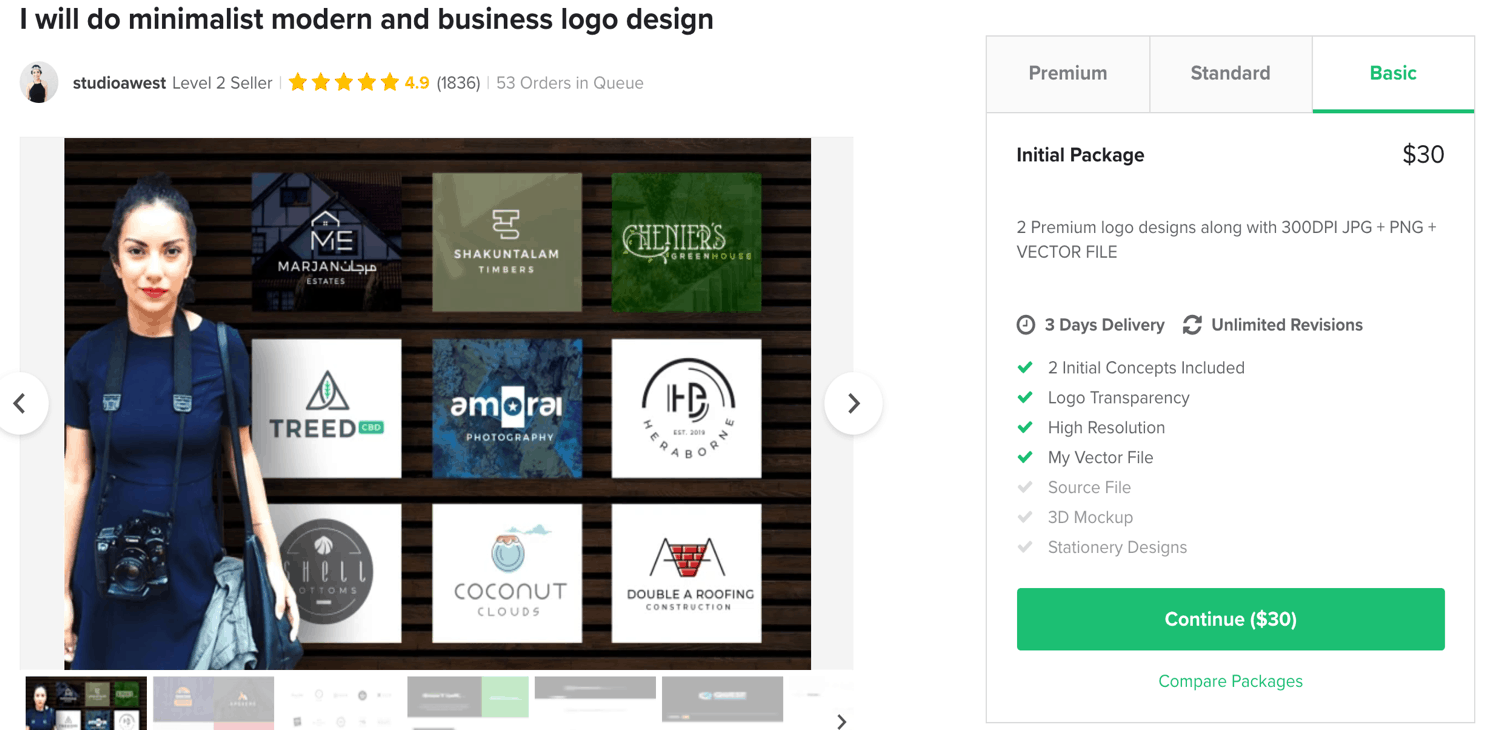 Once you find a designer you might like to hire, you can message them with your questions and design requirements. Then, when you're happy, choose the package option that suits you best. On the payment page, you can add optional extra services such as stationery design or social media kits.
So, what other reasons make Fiverr a great choice?
Quick turnarounds – Professionals on Fiverr work quickly, and many can create a logo from scratch in fewer than three days. If you need a logo as soon as possible, express delivery is available for an extra fee,
Payment protection – Don't worry about being scammed, your designer is only paid by Fiverr once you're 100% satisfied and approve the
Fiverr Pro – All designers on Fiverr Pro have been screened and certified, ensuring the best quality, customer service, and on-time delivery.
Work collaboratively – Depending on your package, many designers offer revisions (sometimes unlimited), so you can keep tweaking or amending the design until it's completely perfect.
Interested in hiring a designer? Check out our
in-depth Fiverr review
 for more tips and example logos.
Making Your Own Logo
An online logo maker puts you in the creative driving seat. You'll need time, patience and creativity to create a professional-looking emblem logo, but many logo makers are user-friendly and suitable for total beginners. If you want to try your hand at DIY, Wix Logo Maker is my top recommendation. This step-by-step logo maker is powered by artificial intelligence (AI), which makes it so quick and easy to use, you could have your new logo ready in just ten minutes.
Go to the Wix Logo Maker homepage
 and click
Start now
to set up a free account. To kick-off your new logo, first add the name of your business and your tagline.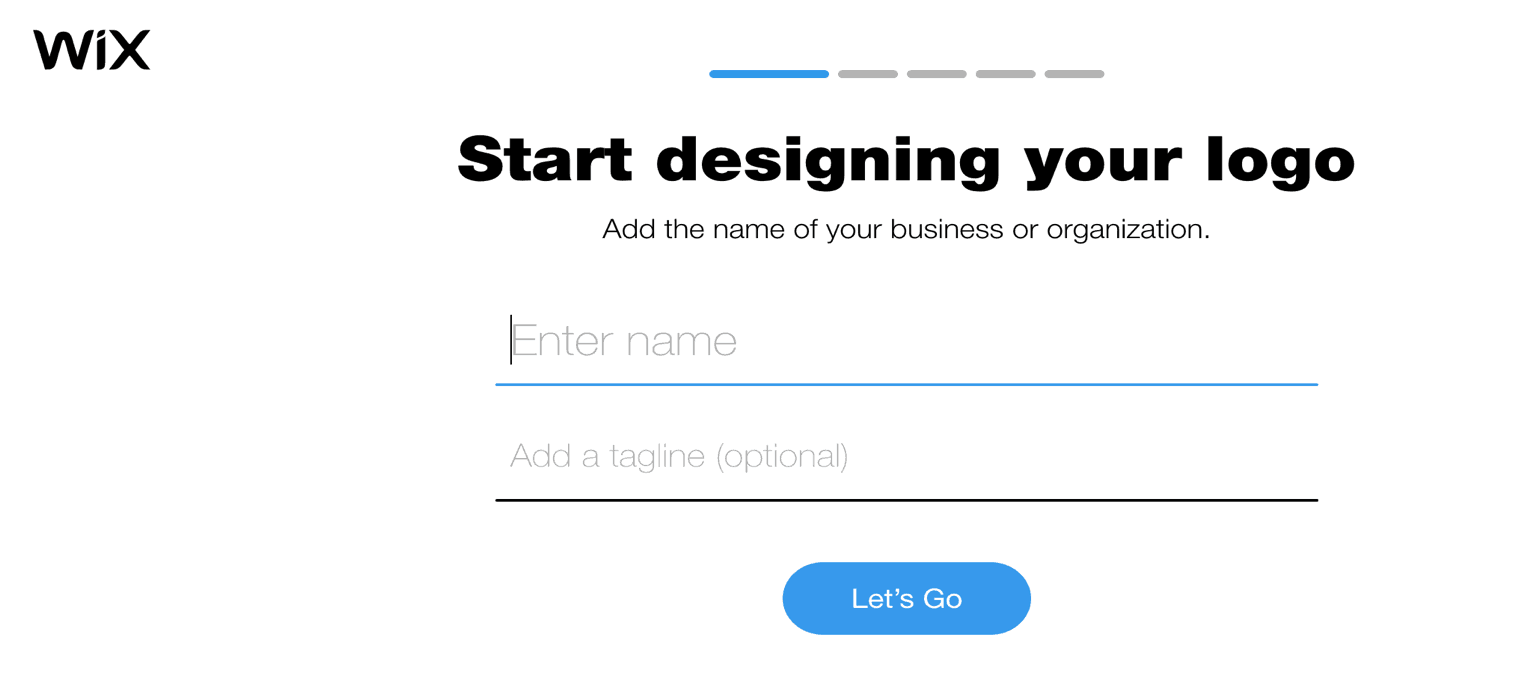 Next, select your industry. This helps the AI wizard understand your needs and which designs might suit you the best.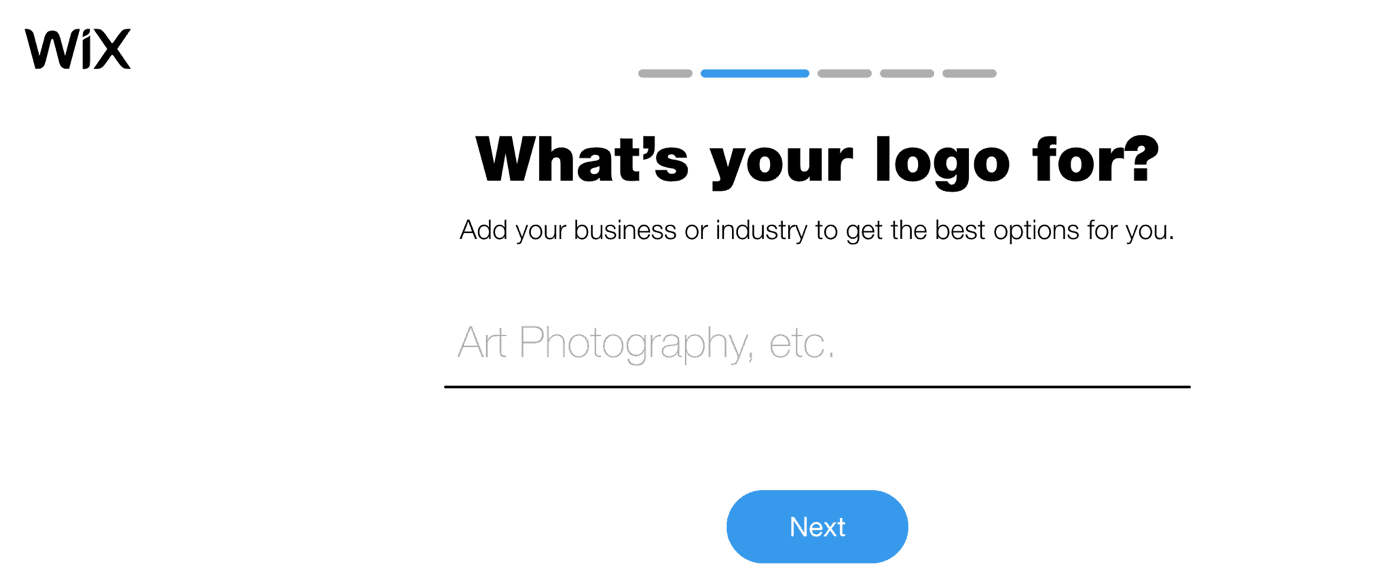 Next, choose the words that best describe the kind of logo you're after. This step is important, as it helps get across your vision. It can help to think of how you would describe your brand or business.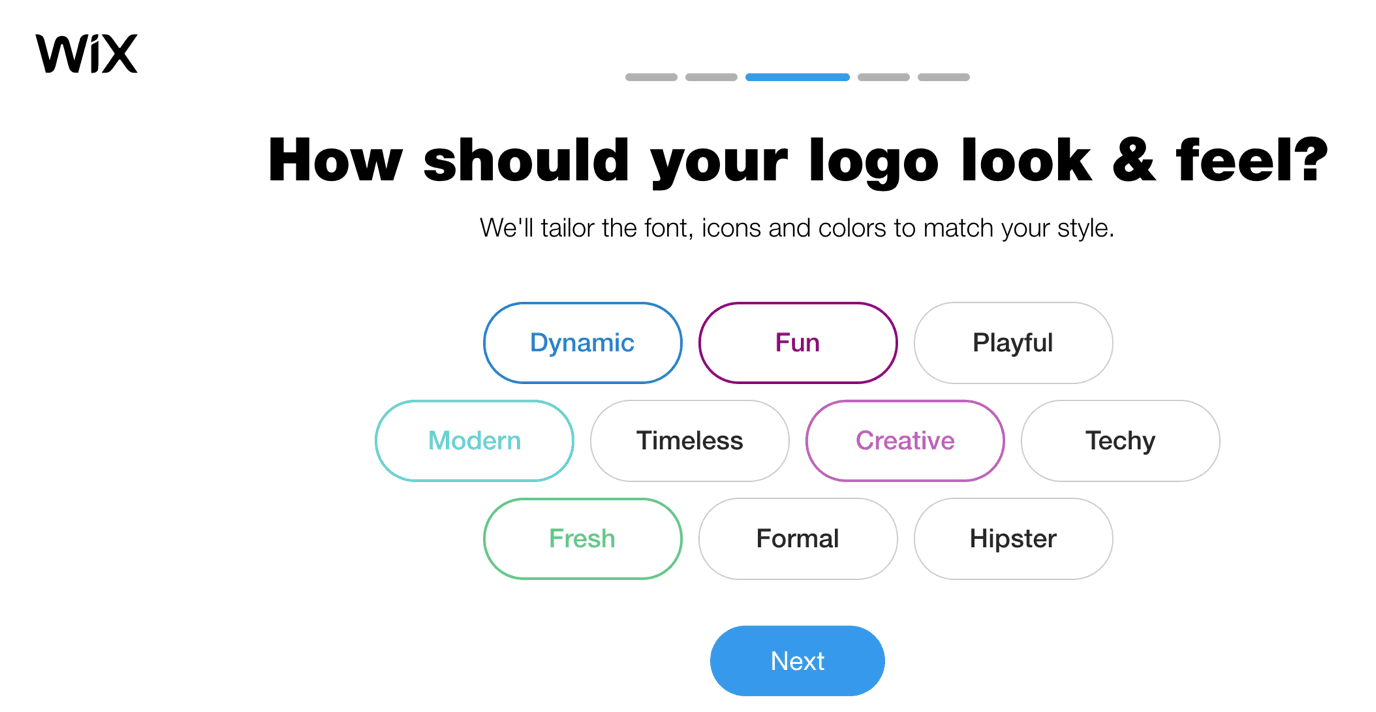 Next, you'll be asked to choose between pairs of logos. This helps Wix Logo Maker determine your taste. There's also the option to skip a pair, if you don't like either of them.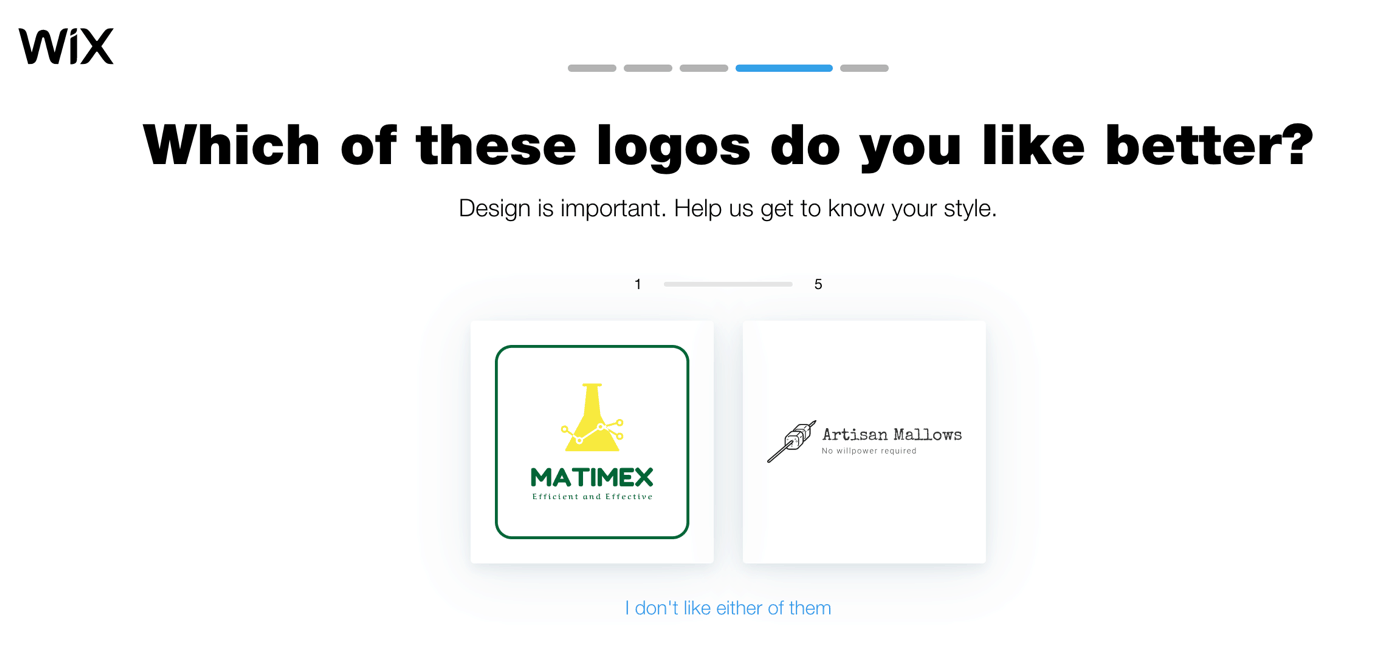 Finally, indicate where and how you wish to use your logo.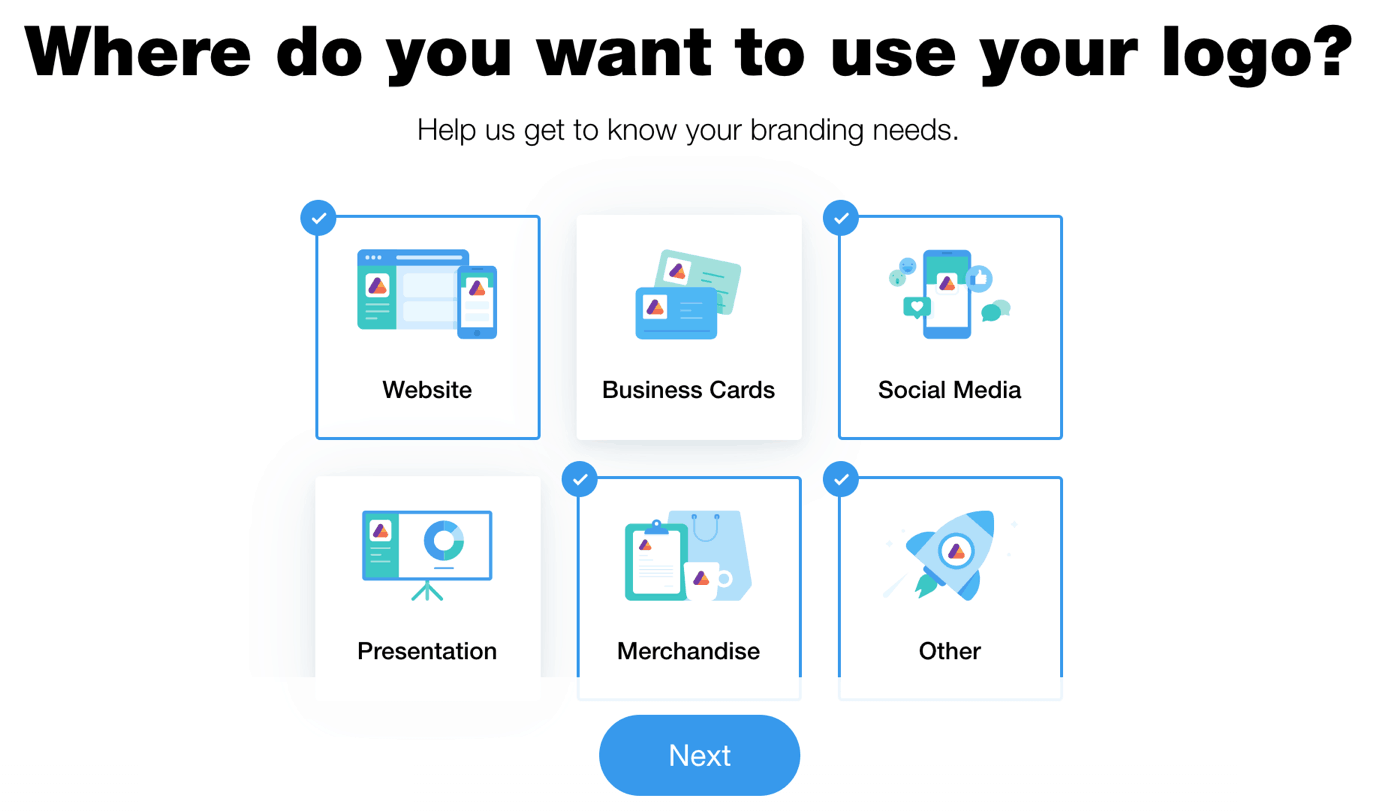 Then, hit
Next
and the AI will generate a range of options for you, just like that!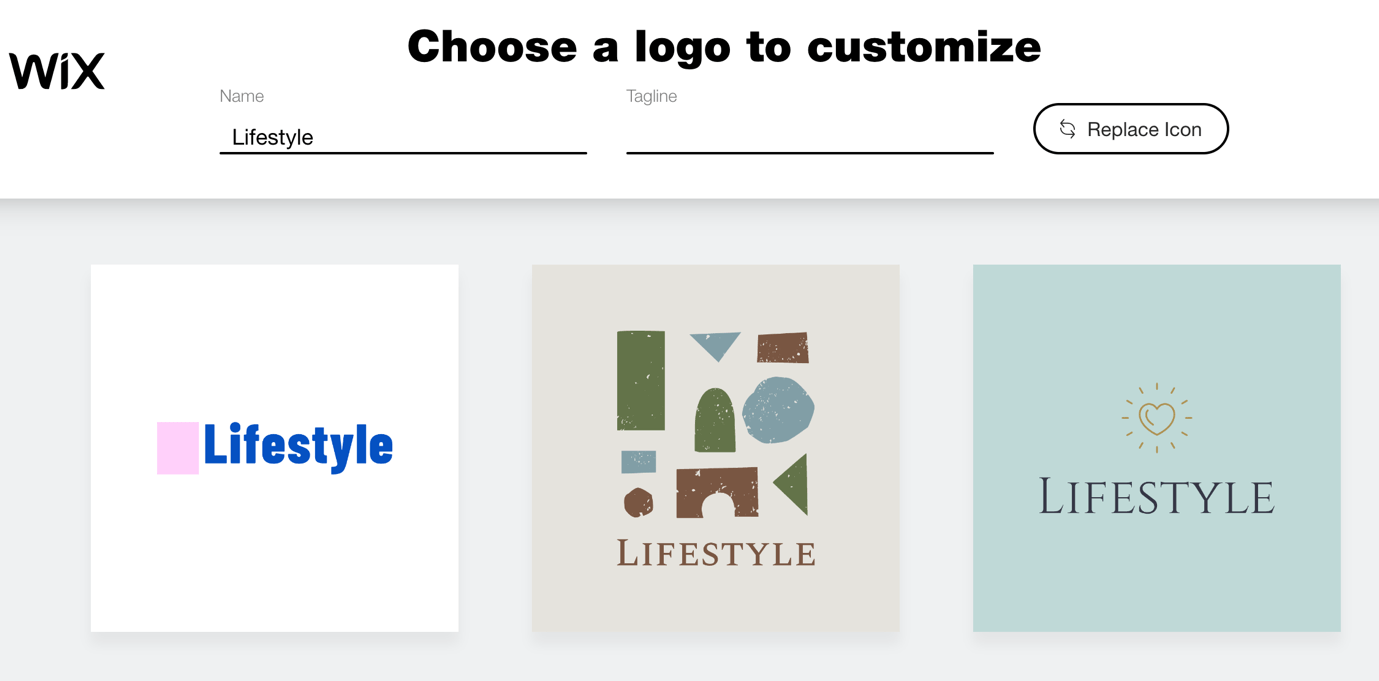 Browse through the list of suggested logos until you find one that you think has potential. Don't worry if it's not completely right because you can customize it in the next step: the logo editor. 
I changed the icon and the font in my example, but you can change the background, colors, and positioning, too. There's also the option to include shapes, so you can add a circular frame for more of an emblem effect if the icon you've chosen isn't round.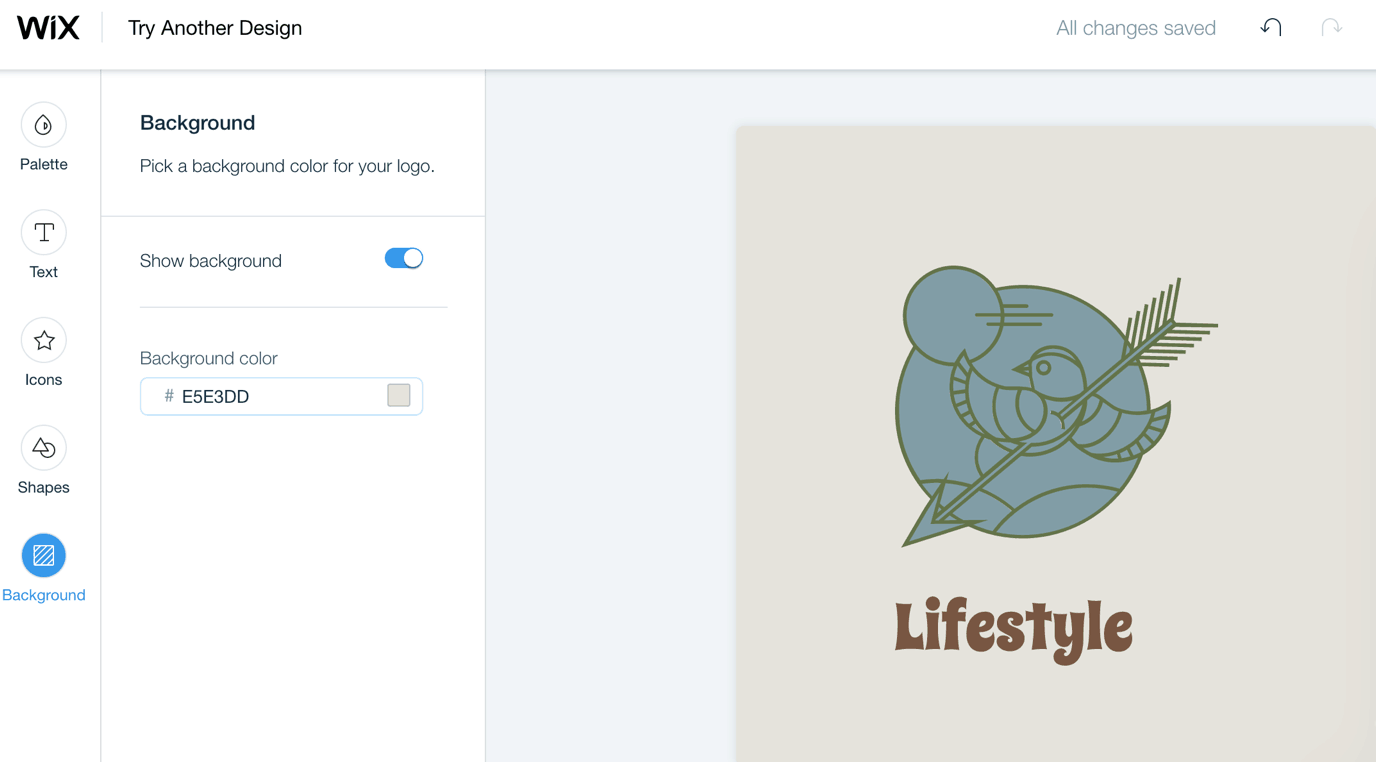 Once you're happy with the results of your creativity, the next step is to download the free, low-resolution image, or opt to purchase one of the packages of high-res files. And presto! You just made your own logo. 
To find out more about the platform and how it works, read our in-depth Wix Logo Maker review
.
Alternatives to Wix Logo Maker 
Tailor Brands – This platform is easy to use with loads of additional services, like social media images, business cards, and branded presentations. It all depends which package you choose. Read our full Tailor Brands review 

to learn more.

DesignEvo – With more than 10,000 templates to choose from, you'll be spoiled for choice with DesignEvo. Browse by category (such as Food & Drink, Abstract etc.), or design your own from scratch. For more details, see our expert DesignEvo review

.
The Secret to Logo Success
If you're after a high-quality, standout emblem logo, hiring a top-notch freelance designer through Fiverr
 is the way to go. With prices starting as low as $5, you can find a great designer to suit your budget and needs. 
A logo maker could be the right option if you want to unleash your inner creative genius. But bear in mind that emblem logos in particular can be more difficult to create using logo makers, and while many tools are marketed as free, most require payment in order to download a high-res image in a usable size. 
When it comes to DIY options, though,
Wix Logo Maker
 is still my top recommendation, thanks to its user-friendly interface, attractive templates, and competitive packages.
Still undecided how to go about making your new logo? Check out our 
in-depth logo service comparison
 for more design options and inspiration.