Jump down to find out how you can hire an expert for as little as $5!
9 Best Crest Logos
How to Hire a Great Designer for a Great Price
A crest logo is a complex design. Often it uses many images, text, and even a pithy phrase – sometimes in Latin! Complex art is best left to the professionals and using an experienced designer for your luxury crest logo can help you pick the right images and colors to reflect your brand.
The good news? Hiring a professional designer doesn't have to be expensive.
On Fiverr, you can hire a freelance designer who will listen to your design brief and work with you to create and refine your logo until you're satisfied – and all for as little as $5. Here's how it works.
Go to the Fiverr homepage
and search for "crest logo". This will bring up a list of relevant freelancers, which you can further filter according to budget, delivery time, or even the designer's spoken language.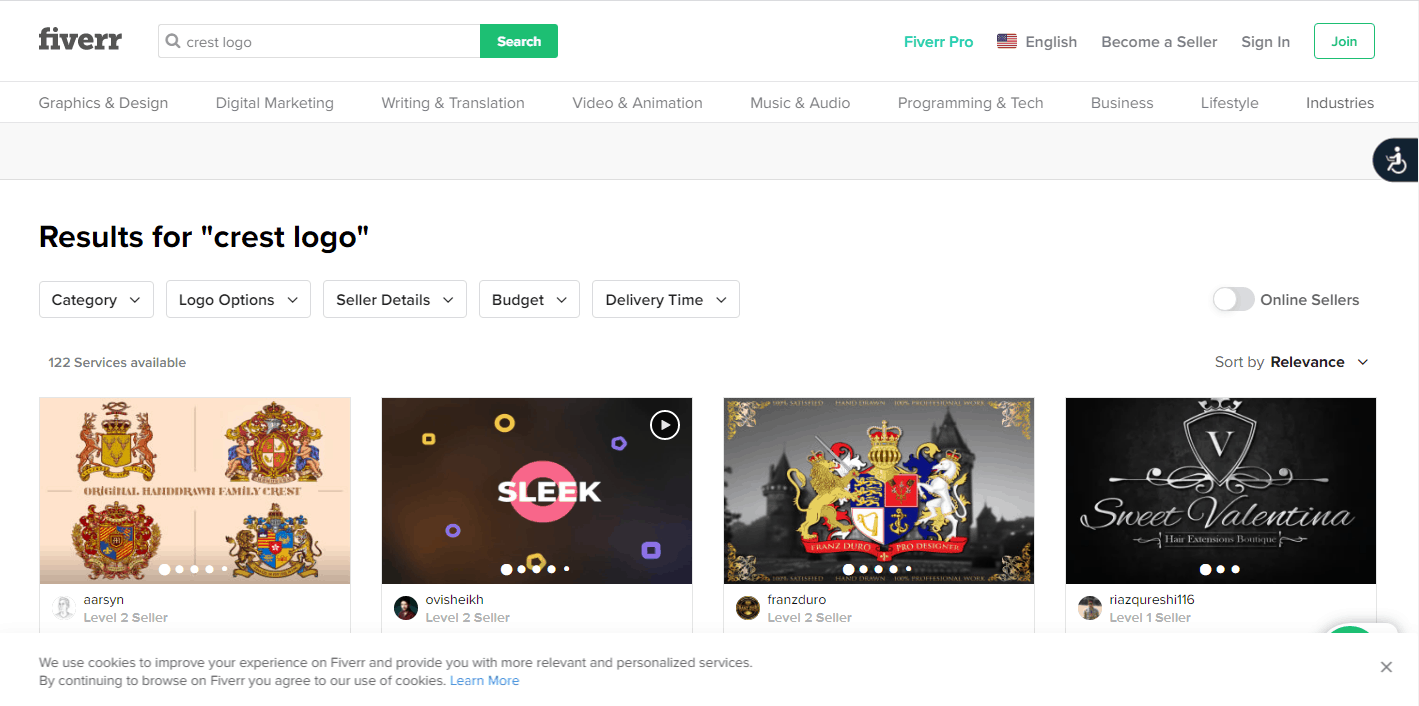 Scroll down until a design catches your eye, then click the image to learn more about the designer by browsing their profile and the design packages they offer.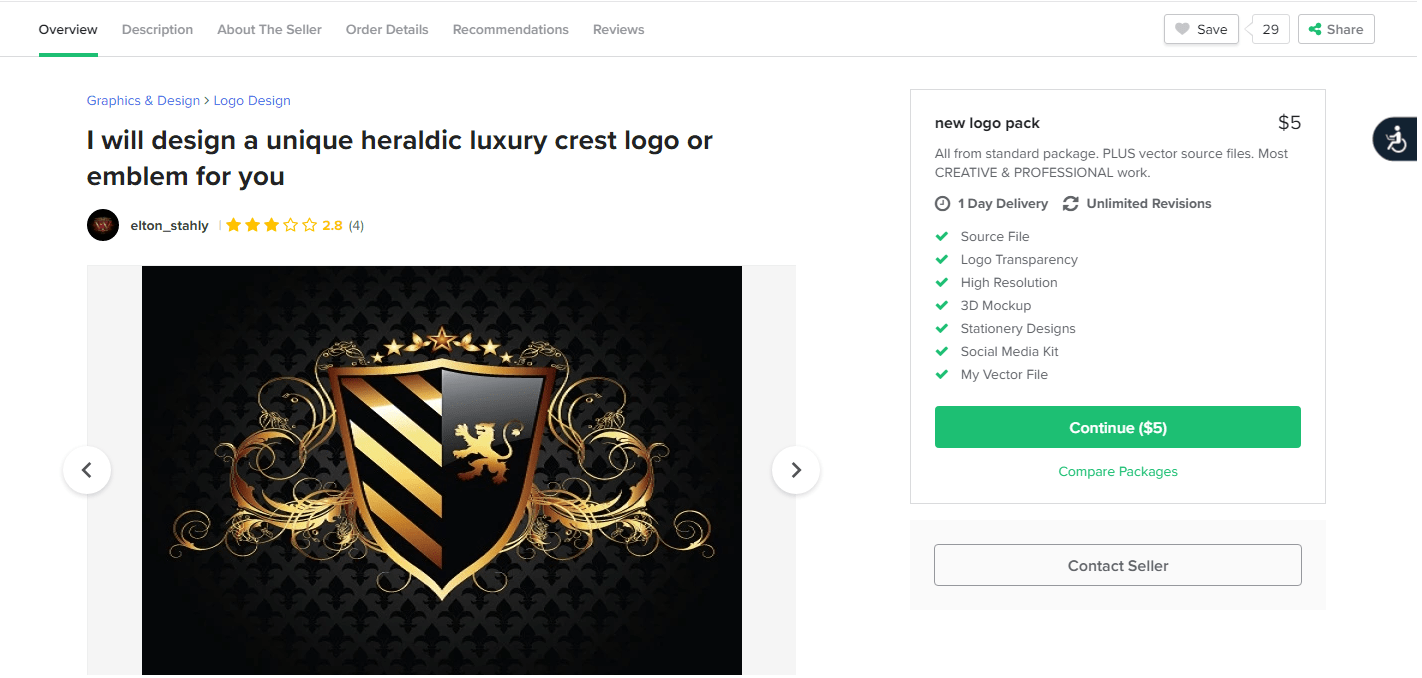 On the designer's profile, you can check their seller level, which is based on how long they've been designing for Fiverr, how many projects they've completed, and the feedback from their customers.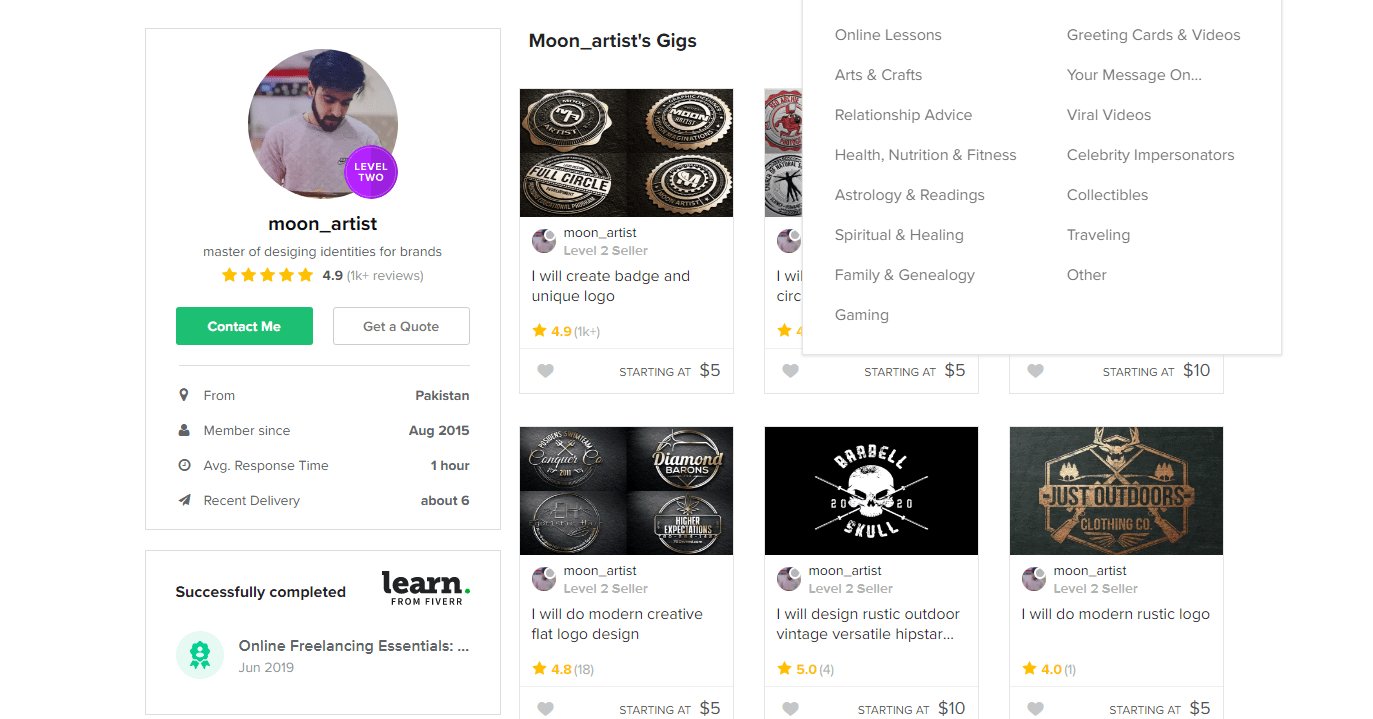 Once you've found a designer you like, you can contact them to explain the details of your project or ask any questions you may have. Once you're sure you're working with the right partner,  purchase a package and brief them on your perfect logo. Many freelancers offer revisions, so you can refine the design until it's perfect.
Other reasons to use Fiverr include:
Thousands of designers from all over the world means you have plenty of choice. You're guaranteed to find someone who specializes in your industry or desired logo style.
It's easy to make an informed choice before you commit to working with a designer. You can read other customer reviews and browse their portfolio of previous work without having to sign up to Fiverr.
You'll pay upfront when booking, but Fiverr holds the payment until you're 100% satisfied with the final product.
Interested in finding a freelancer? Check out our
full Fiverr review
for more tips on hiring designers.
Want to Design Your Own Crest Logo?
Many DIY logo makers won't be able to create a classic crest logo with all of its intricate elements. If you choose to go it alone, you may have to settle for a simpler, cleaner design, but you can still include a classic crown motif or a shield outline. My favorite tool is Wix Logo Maker because it's so easy to use.
Start by going to the Wix Logo Maker homepage
 and creating a free account. Then the artificial intelligence (AI) wizard will take you through a series of simple questions. First, type in the name of your business and your tagline.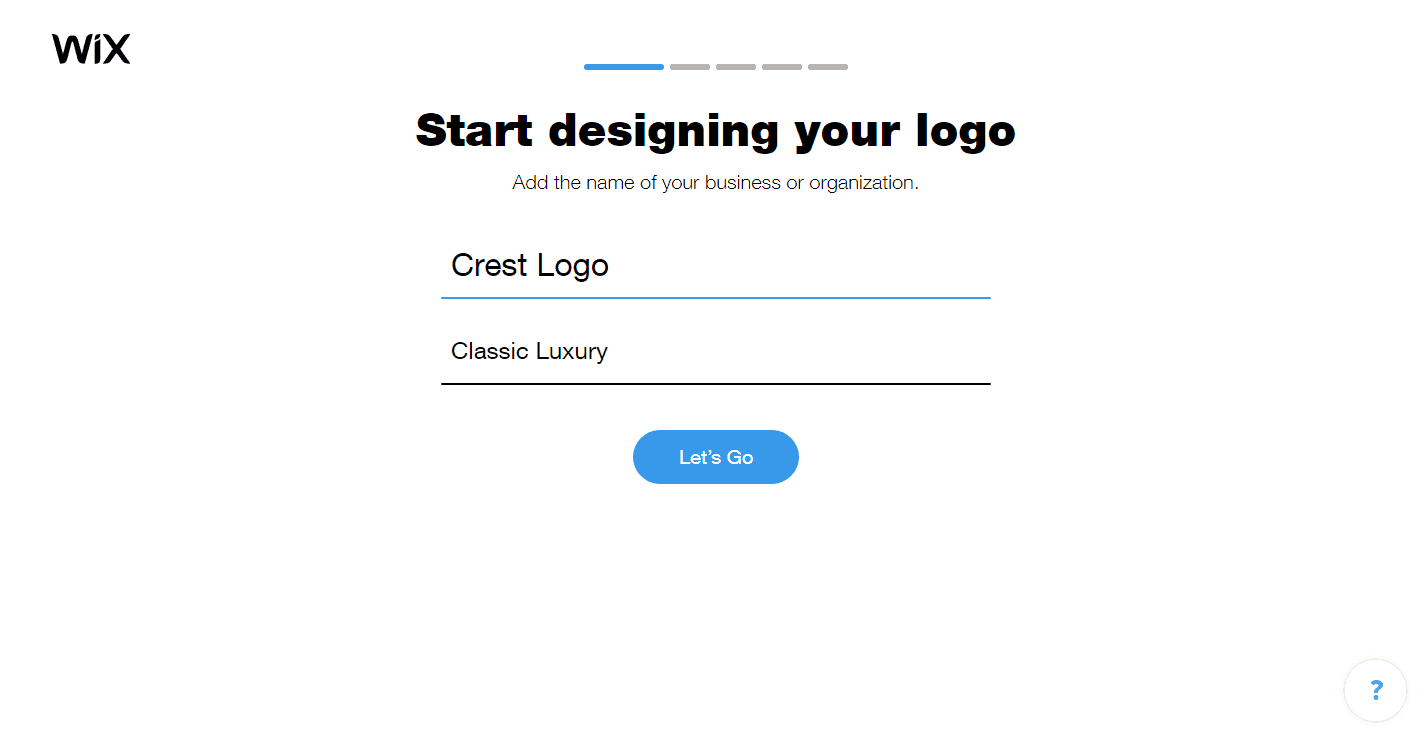 The questions that follow should take no more than a few minutes to complete, but they'll help Wix Logo Maker determine your style preferences and give insight into your brand's aesthetic. Afterward, Wix Logo Maker will generate a selection of logo templates. If none of the icons are right, you can click
Replace Icon
and search for "shield" or "crown" to add a new image to all of the generated templates. Click on the design you like best to customize it in the logo editor. This is the stage where you can really make it yours.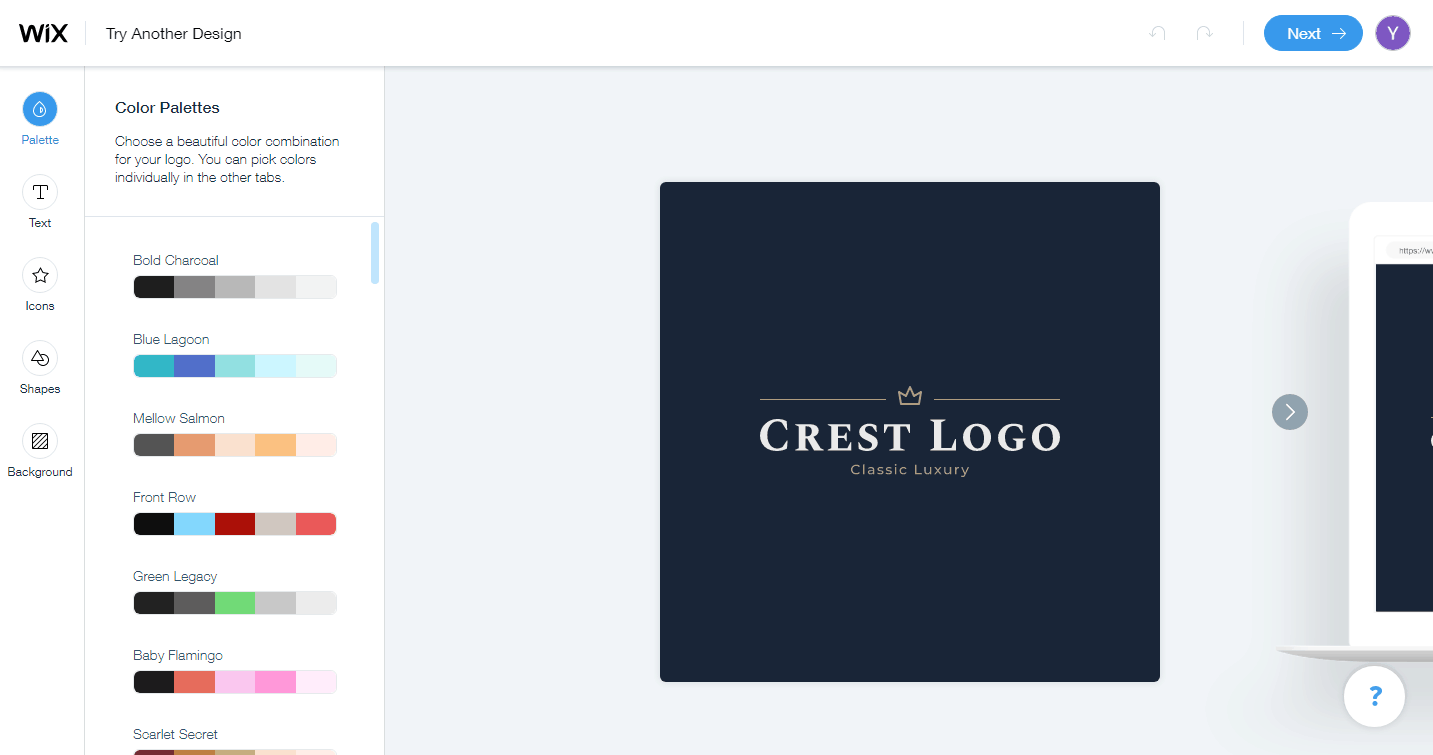 The logo editor allows you to change color palettes and edit icons, text, borders, and shapes
– there are thousands of different ways to customize your design, and the more of these you use, the more original your finished design will look. With some time and patience, you can craft an appealing logo that truly embodies your business. Click the "Next" button to access a small, complimentary sample image, or select your preferred package and proceed to purchase high-resolution files. Find out more about the platform, including more logo examples, in our
in-depth Wix Logo Maker review
.
Alternatives to Wix Logo Maker:
Tailor Brands – This easy-to-use platform is aimed at small businesses. Follow a simple wizard to create a logo that you can customize for business cards, social media, and even presentations. To learn more, read our full Tailor Brands review.
Looka – On Looka, you'll go through a simple step-by-step process to create a logo in minutes. You might struggle to create a traditional crest or emblem with lots of complicated elements, but for a simple, striking design, this DIY website delivers. For more info, read our detailed Looka review.
The Choice is Yours!
Now it's up to you. If you don't mind settling for a simpler look, then you can try a DIY design using
Wix Logo Maker
. If you want an intricate, personalised design or need a logo that channels timeless luxury, then hiring an expert is the better choice. For just $5, hiring a professional graphic designer from
Fiverr
 can help create a high-end design for low-end prices. Still undecided?
Our extensive
logo design service comparison
might help you narrow down your choices.