If you want a classic logo, it probably means you want a design that will stand the test of time. With that in mind, it's a good idea to look to the past, at traditional design styles from the 50s, 60s, and 70s to see what still looks great by today's standards. Perhaps you want your new logo to reflect the fancy script of a seamstress's sign from 1959? Or maybe you prefer the practicality of the designs found in 70s newspaper ads. Whatever your definition of "classic" might be, and whatever era you're inspired by, a professional logo designer will help you actualize your dream. If that sounds out of your budget, think again.
Keep reading to find out how you can get your classic logo design for just $5
.
---
9 Best Classic Logos
My colleague tested some of the most popular logo design services to determine which ones offer the best logo quality and value. He compiled his results into an extensive review – head over to his
full logo design service review
 to see how these top services ranked.
How to Get Your $5 Logo Design
Sometimes it's worth investing in a more expensive option. There's nothing more frustrating than purchasing a budget item and realizing later you should've paid extra for the high-quality, "real deal". But, what if you could get a service for a low rate that
didn't
fill you with regret in days to come? Before I found Fiverr, I would have been certain a $5 logo could never be as good as logos that cost 20 or 30 times that price. Now that I've experienced the freelancing website for myself, I know that a bespoke $5 professional logo is possible and super easy to get your hands on! Fiverr hosts thousands of talented graphic artists all experienced in logo design in countless different styles. Logo design packages begin at $5 and while they do go up in cost, thousands of designers can be found offering their services at this entry-level price point. To see what the platform is all about,
head to the Fiverr homepage
 and search "classic logos". Take a scroll through the results until you see a profile you want to explore further. There are loads to choose from. Click on the designer's profile to be taken to its full view.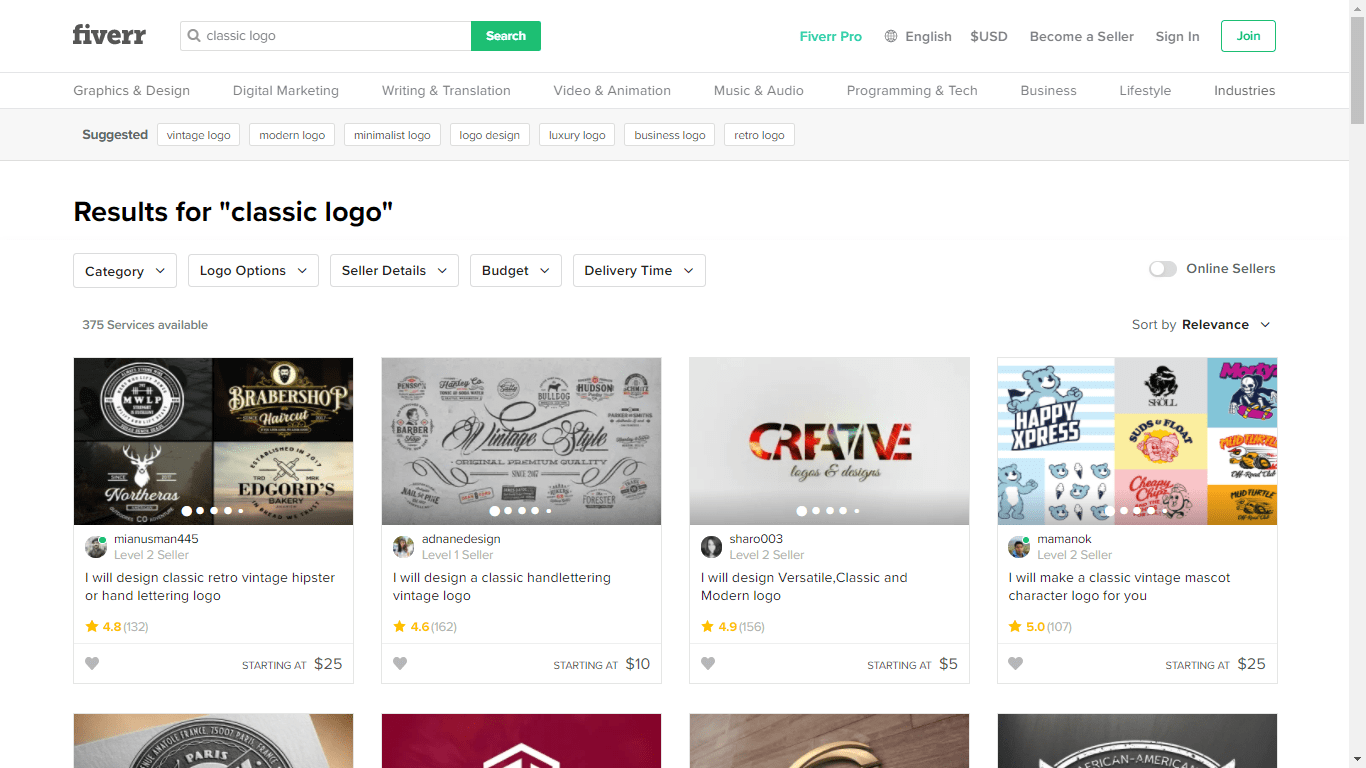 Every designer has three main package types: Basic, Standard, and Premium. Each package carries a different cost and list of included services. Review the details of each to get an idea of what the designer has to offer at each price point. On the profile, you'll also find their creative portfolio, "About This Gig" section, and customer reviews. When you've read through the nitty-gritty and are satisfied you've found the right freelancer, click
Continue
to move ahead.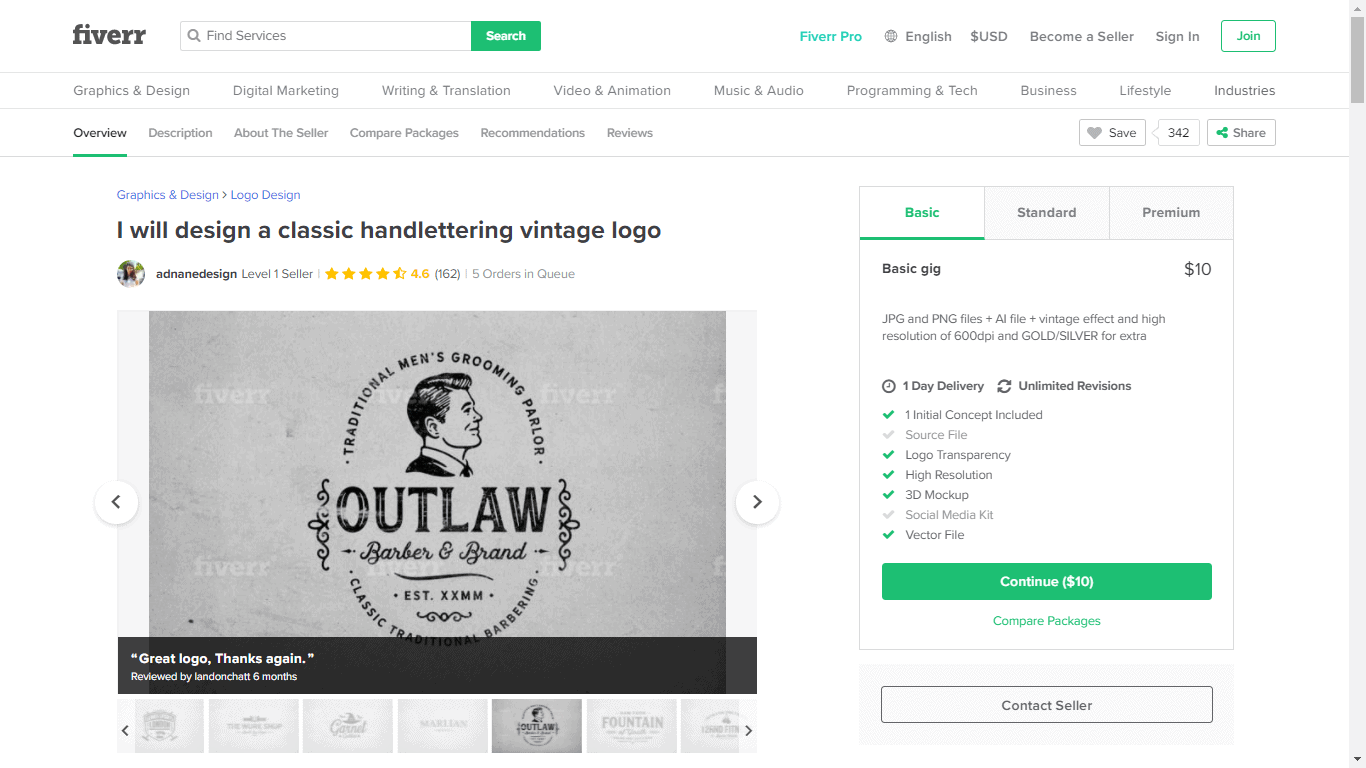 The final cost of your chosen package is laid out on the payment preview page. Happy with all the information you see? Click
Continue to Checkout
to enter your payment details and then submit your requirements to your designer.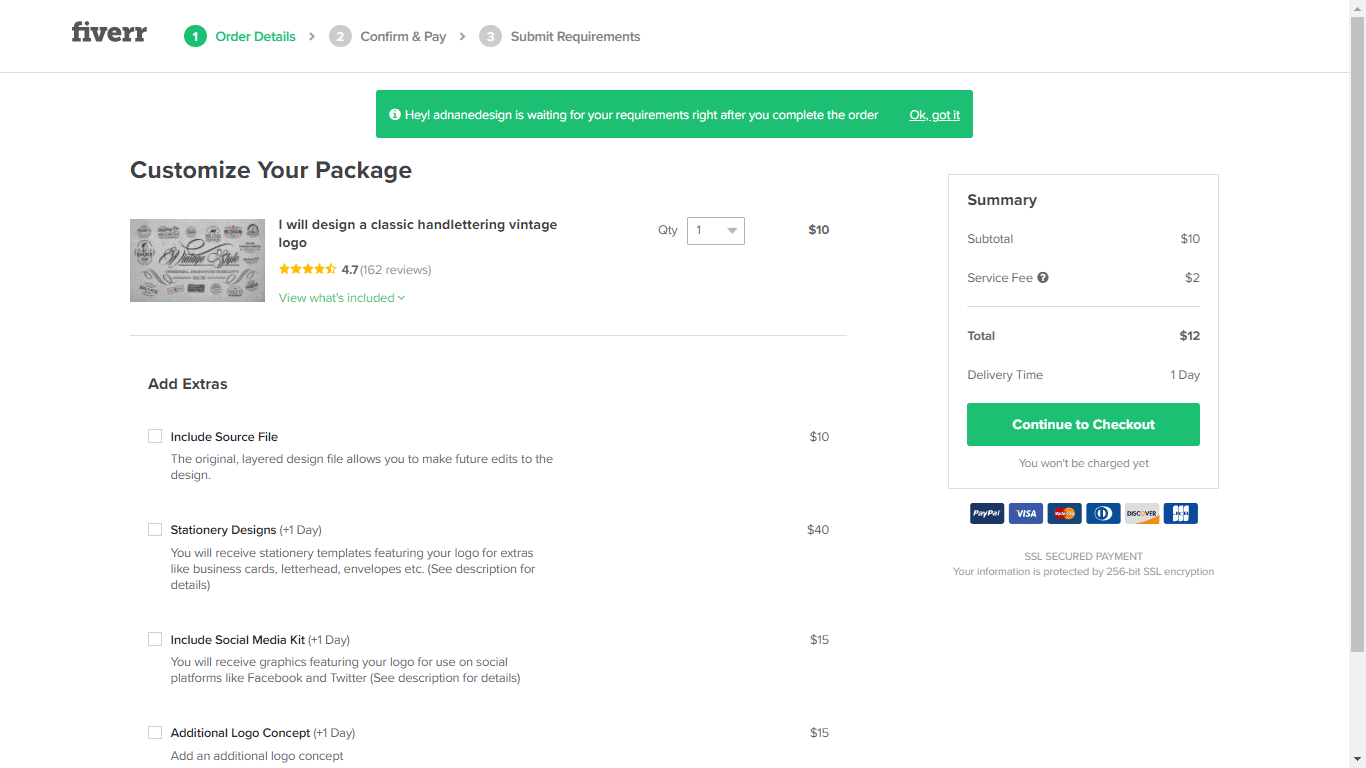 In just a few days, your new logo will be delivered to you in high-resolution and ready for use! Here are some other Fiverr features that make the platform user-friendly:
Escrowed payments – You make your payment up front, but the funds aren't released to the designer until you've received a product you're 100% happy with. Love your new logo design? Simply release the funds and your designer is paid right away.
No unexpected fees – After you've made your initial payment, you'll never have to worry about being charged hidden extras.
Seller levels – Each seller is given a level based on the work completed on-site and their customer reviews. Choose a designer with a higher seller level to help ensure a high quality of work.
Easy search filters – Have specific criteria for your logo designer? Use filters like budget, logo style, seller level, and delivery to find a designer that fits your exact needs.
To learn more,
read our in-depth Fiverr review
.
How to Create Your Own Logo
Here's the thing about professionals – they make whatever they do look incredibly easy. The same is true for graphic designers and logo design. If you're interested in DIY, you should go into knowing it will take some artistic ability and vision on your part. That being said, you don't need to splash out on pricey design software to create your own classic logo. A DIY logo maker is the key to making an at-home logo that's attractive and professional-looking. My number one recommendation is Wix Logo Maker. This tool uses state-of-the-art artificial intelligence (AI) to create personalized logo templates just for you. Want to see how the AI works in real-time?
Head to the Wix Logo Maker homepage
 and create a profile to get started. Enter your company name and tagline and click
Next
to continue.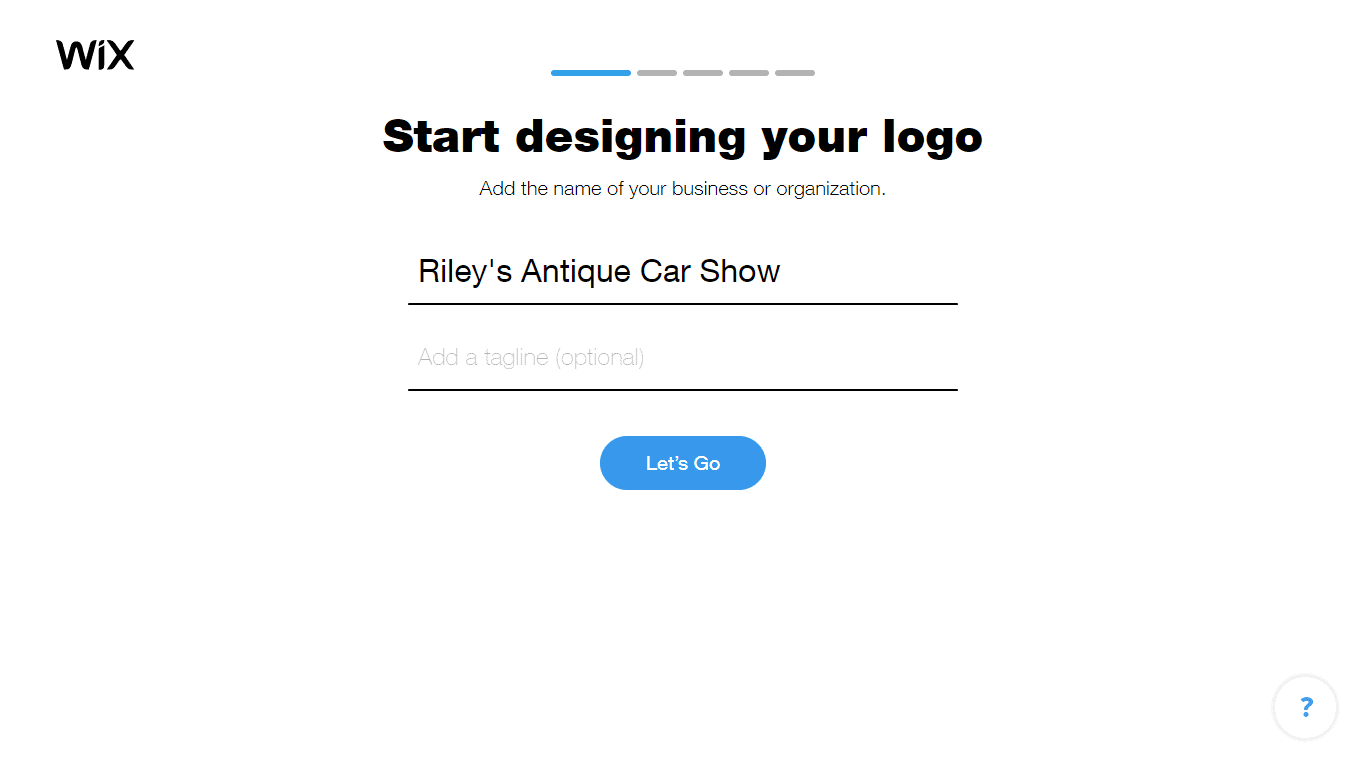 What industry are you in? Start typing in the space provided and select your industry (or the closest match) from the dropdown menu.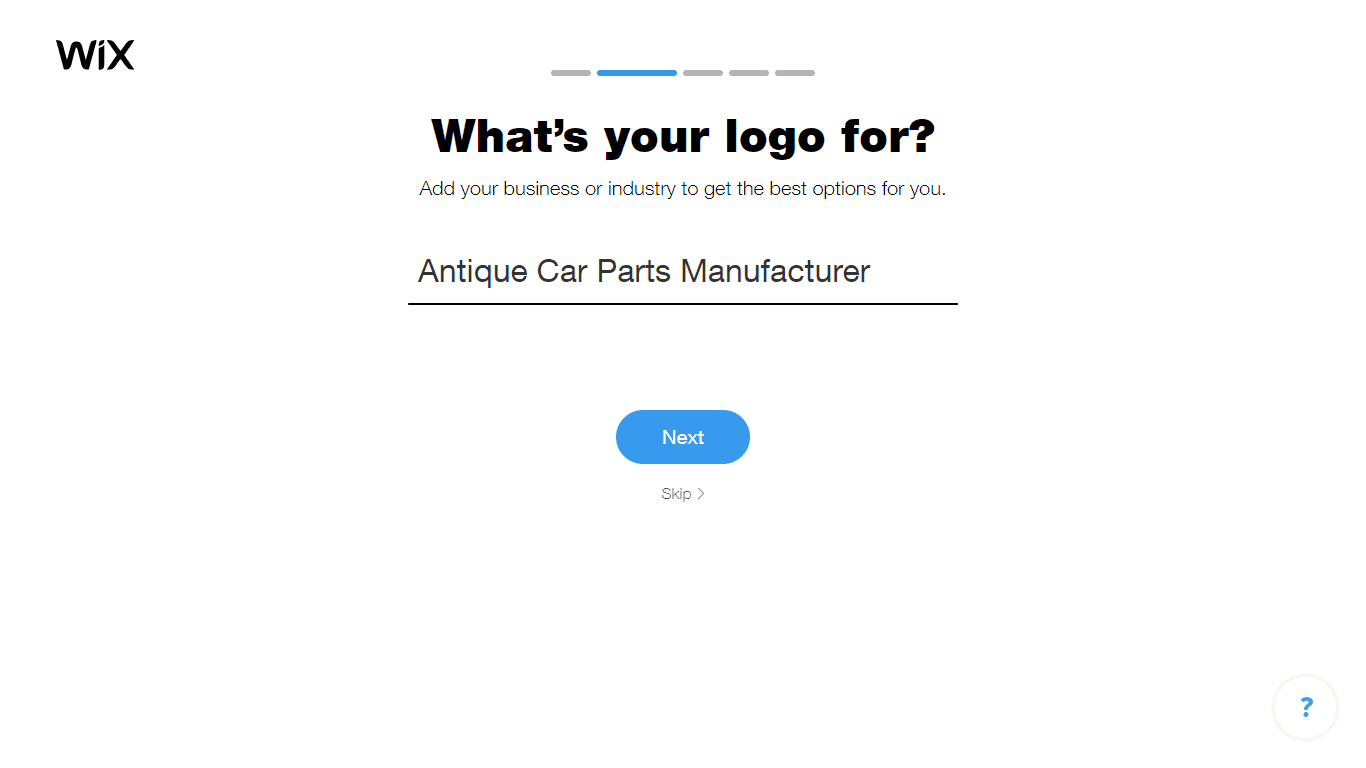 Next up is a group of descriptive words you can use to describe the final look and feel of your logo. Since you're going for something classic, choices like "formal" and "timeless" are your best bets. Choose as many or as few words as you feel apply.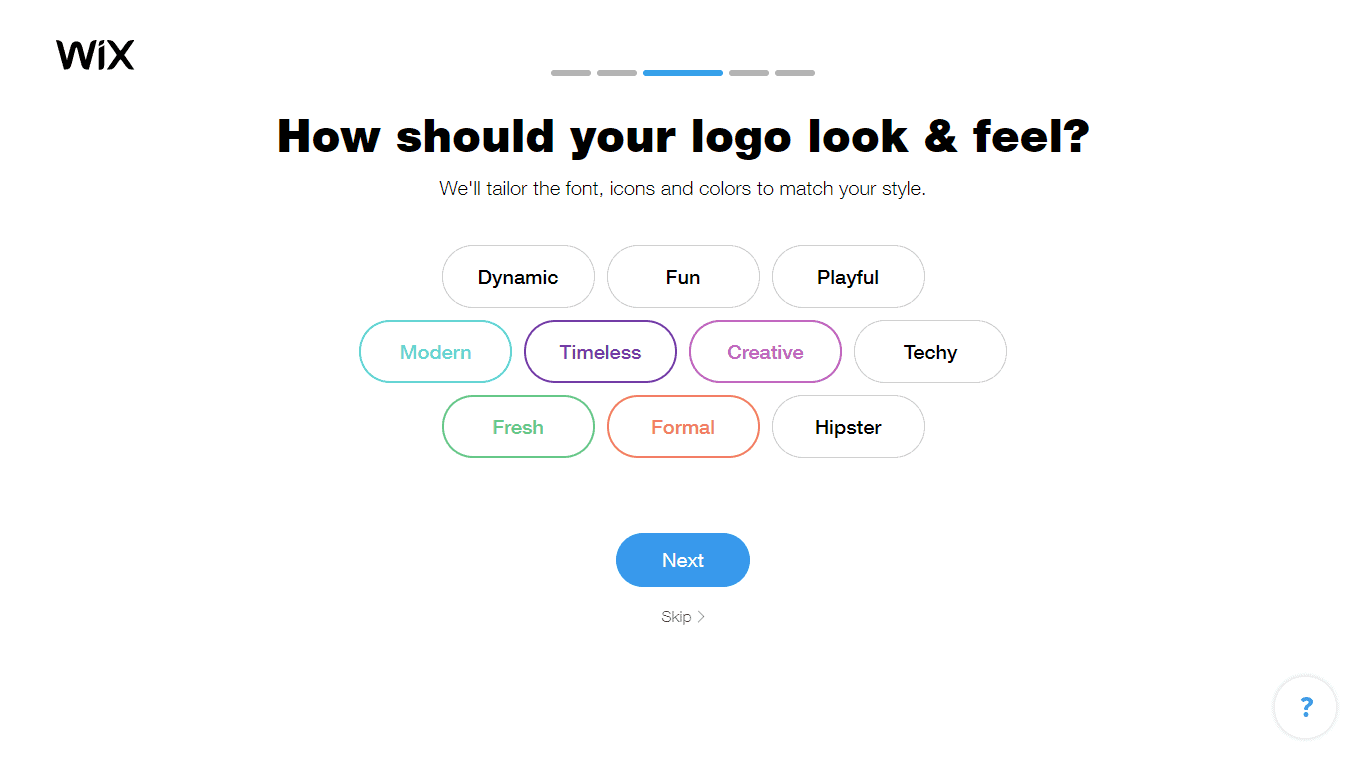 The logo pairings are next up. These are important for your final template results, so resist the urge to skip past this step. Choose the logo in each pair that you prefer or click
I don't like either of them
to bypass the pair entirely.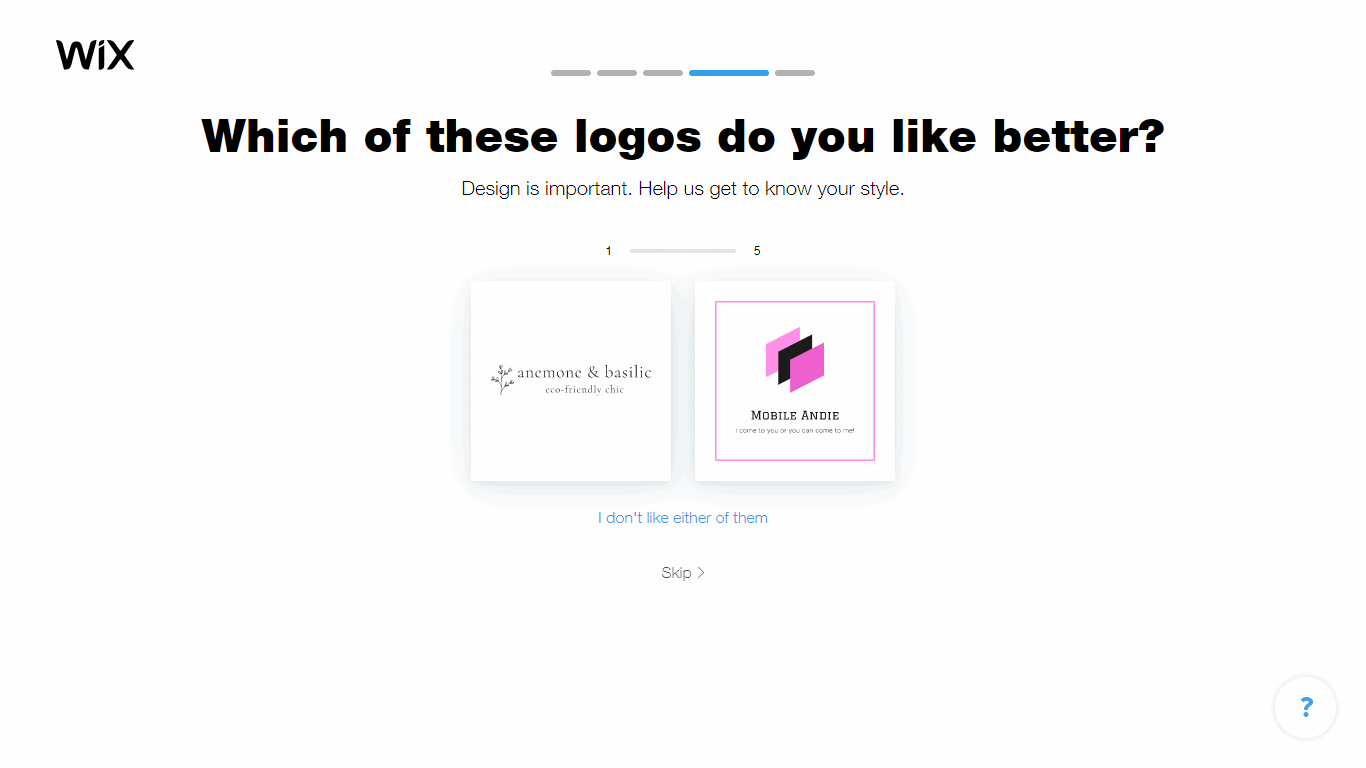 Lastly, tell Wix Logo Maker where you'll be using your new design, like social media, a website, or on merchandise.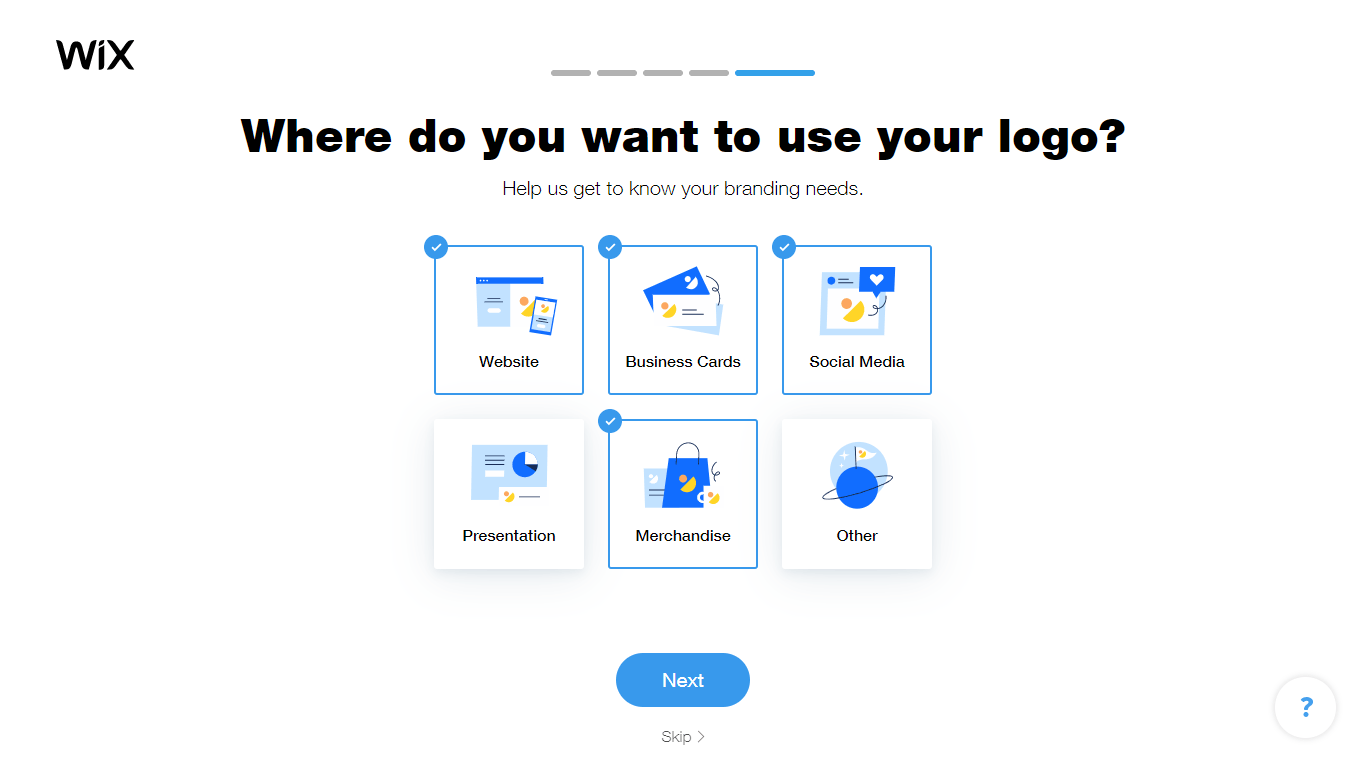 Then the AI will work its magic creating logos it thinks you'll like. It generates quite a few, so take your time scrolling through the results.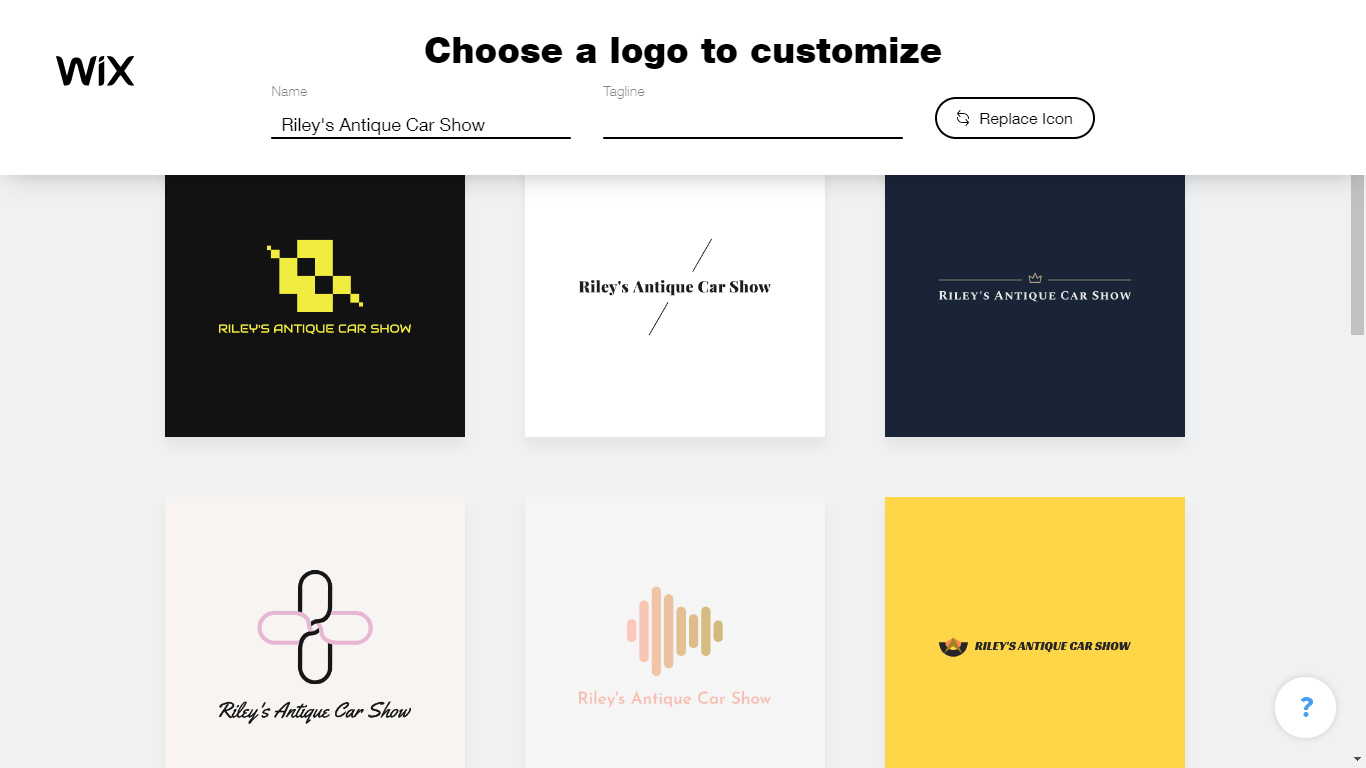 If you have specific imagery in mind for your finished design, you can change up the icons at this stage. Click
Replace Icon
and search for an industry-related term in the search bar. I used "car" in my example, but you can also try searching for more generic terms like "classic" and "traditional" and see what comes up.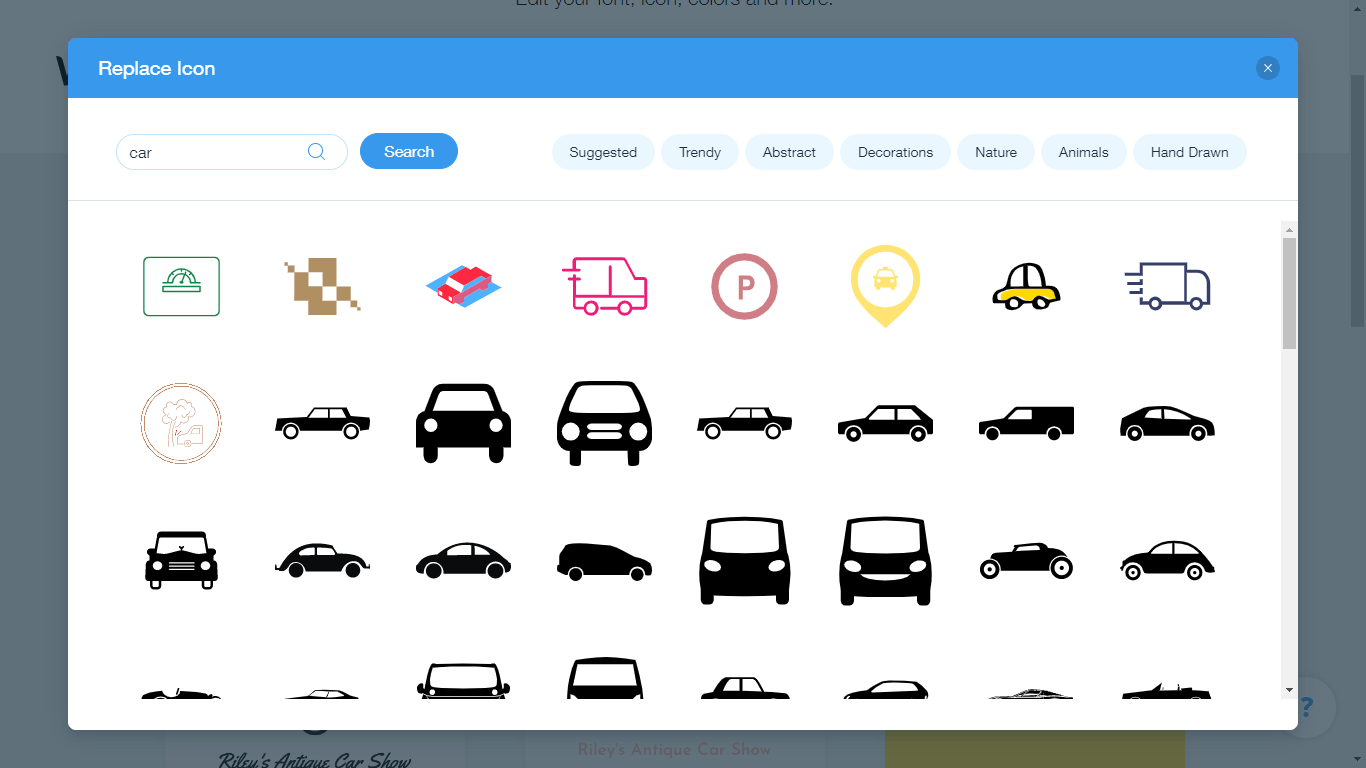 When you're ready to edit a logo template, click on it to move into the logo editor. Here's where the creative fun really begins! Wix Logo Maker's stand-out customization tools are one of its major selling points. You can add multiple icons to your logo, choose from more than 70 color palettes, and add text in more than 200 fonts. The personalization options are endless!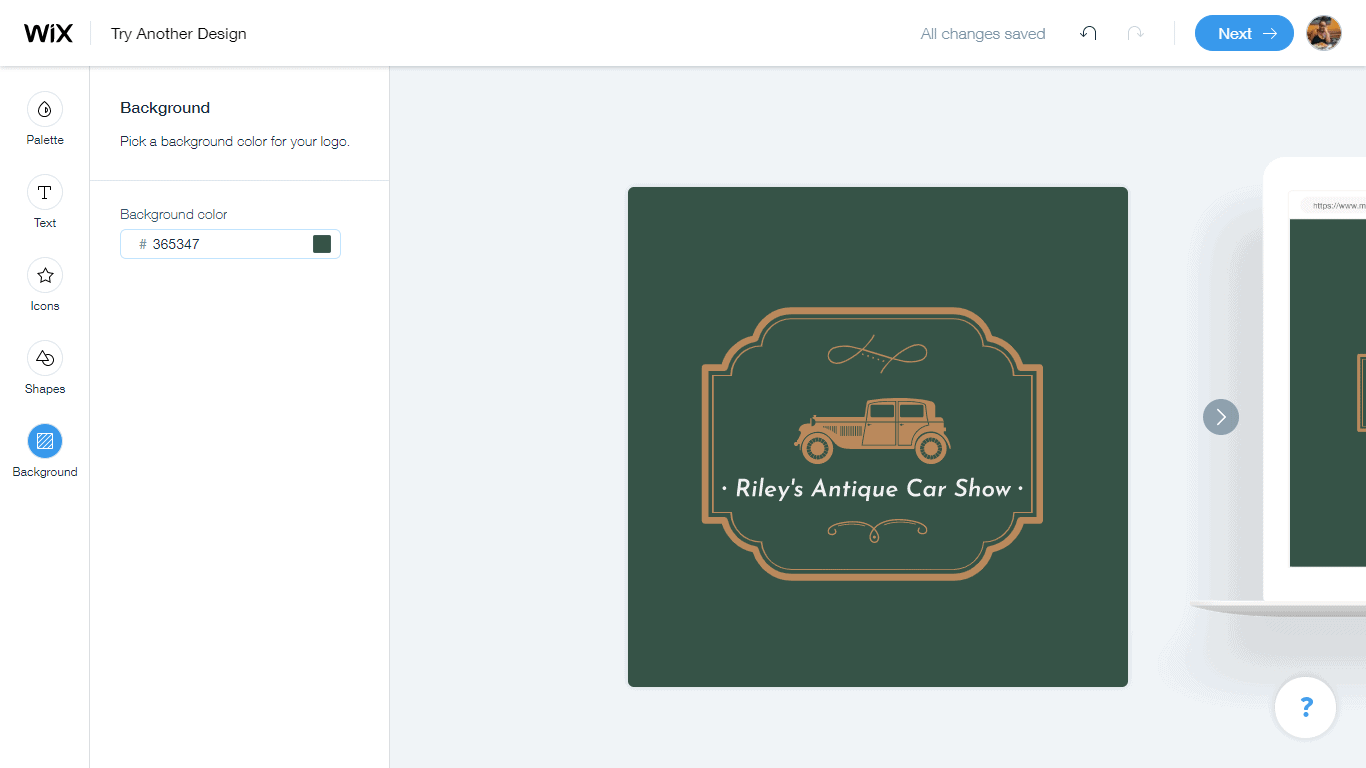 Once you've tweaked the design to your liking, click
Next
to choose your logo package and pay. You can then download your new logo in high-resolution, just like the professionals! Your logo is saved to your profile, so you can easily come back later and make changes if you need to.
Wix Logo Maker Alternatives:
LogoMaker – Want to keep your classic logo as simple as possible? LogoMaker lets you create a basic logo design in just four quick and easy steps.
DesignEvo – If you don't want to spend half the design process answering questions for an AI, this tool might suit you instead. DesignEvo has more than 10,000 excellent logo templates to choose from. Just search "classic" or an industry term to find hundreds of ready-made logo designs for quick use.
Find out more, including more logo examples, in
our in-depth Wix Logo Maker review
.
Get the Best Classic Logo Design
It's understandable that you might be a little skeptical of a $5 price tag on a quality product, but a
browse on the Fiverr website will quickly dispel any doubts
. It's the only place to find a bespoke, professional logo at super-affordable prices. If you're buzzing with creativity and want to get stuck into the design yourself, it's risk-free and cost-free to give it a go.
Tools like Wix Logo Maker won't cost you a cent to play around with
, you'll only pay at the end if you actually want the logo. It's a great way to DIY as you'll have the site's intelligent AI technology at your side! Still not quite sure which logo option is right for you? Head over to my colleague's
comprehensive logo design service comparison
 to read up on how other top logo services ranked in his in-depth experiment.