Vintage logos are back in a big way
. Brands as well-known as Mastercard, Chobani, and Kodak have all gone retro – bringing with them a variety of old-school design aesthetics like chunky serifs, heavy textures, and retro color schemes.
Like these three logos show, the best retro logos are classic (but not kitschy), nostalgic (but not outdated), and on-trend (but not too trendy). They should definitely recall the past…but they should never be a step backward for your brand! To achieve this tricky balance – even without much design experience or budget – check out the five vintage logo makers below.
If you don't want to waste time and energy on designing your own logo, I'll also tell you how you can hire a professional designer for an even cheaper price (click here to find a designer for as low as $5).
Our Top Vintage Logo Maker Picks:
Wix Logo Maker – Easy-to-use but powerful logo customization tools, great for beginners
Tailor Brands – Helpful startup wizard for a super-quick design process
Looka – Creative color palettes, backgrounds, and fonts for a genuine retro feel
DesignEvo – Truly unlimited logo design options, plus free edits forever
LogoMaker – More than 10,000 logo templates with simple personalization options
What We Look For in the Best Vintage Logo Makers
Whether you're looking for a retro logo for a craft brewpub, a boutique hotel, or a throwback clothing brand, the tools on this list have the features you need:
Stylish design options: A "vintage" aesthetic comes down to the details, and these programs give you attractive logo concepts as well as creative ways to customize the text, icons, sizing, and more.
User-friendly interface: You've got better things to do than stress over complicated design software, so these platforms are easy to understand, even without any design experience.
Risk-free use: You can design your logo without paying anything, and there's no obligation to buy what you create. You'll only pay if you love it. (In some cases, you can even download a free sample.)
Cost-effective pricing: If you do decide to purchase your logo, you can choose from multiple packages that fit your budget.
Useful file formats: You'll be able to download files for both web and print, including vector files that scale infinitely and transparent files that are much more versatile (click here to find out why transparent logo files are so important).
I compared the following logo makers to see which is best for making vintage logos. In the meantime, my colleague has been hard at work on a fascinating project, comparing all the major logo design services to see where he could get the best new logo for Website Planet.
Click here to read about his experiences and conclusions.
Created by the same company that brought us the
Wix website builder
, Wix Logo Maker is a terrific tool for beginners and experienced designers alike.
After a quick five-screen startup wizard, you'll be able to choose a stylish logo concept and make your own edits to perfect it
. Honestly, compared to other AI-powered tools on this list (Tailor Brands and Looka), Wix Logo Maker's startup wizard is just so-so. Even when you enter your specific industry and business name, the results can feel a bit eclectic and unrelated, as the screenshot below shows.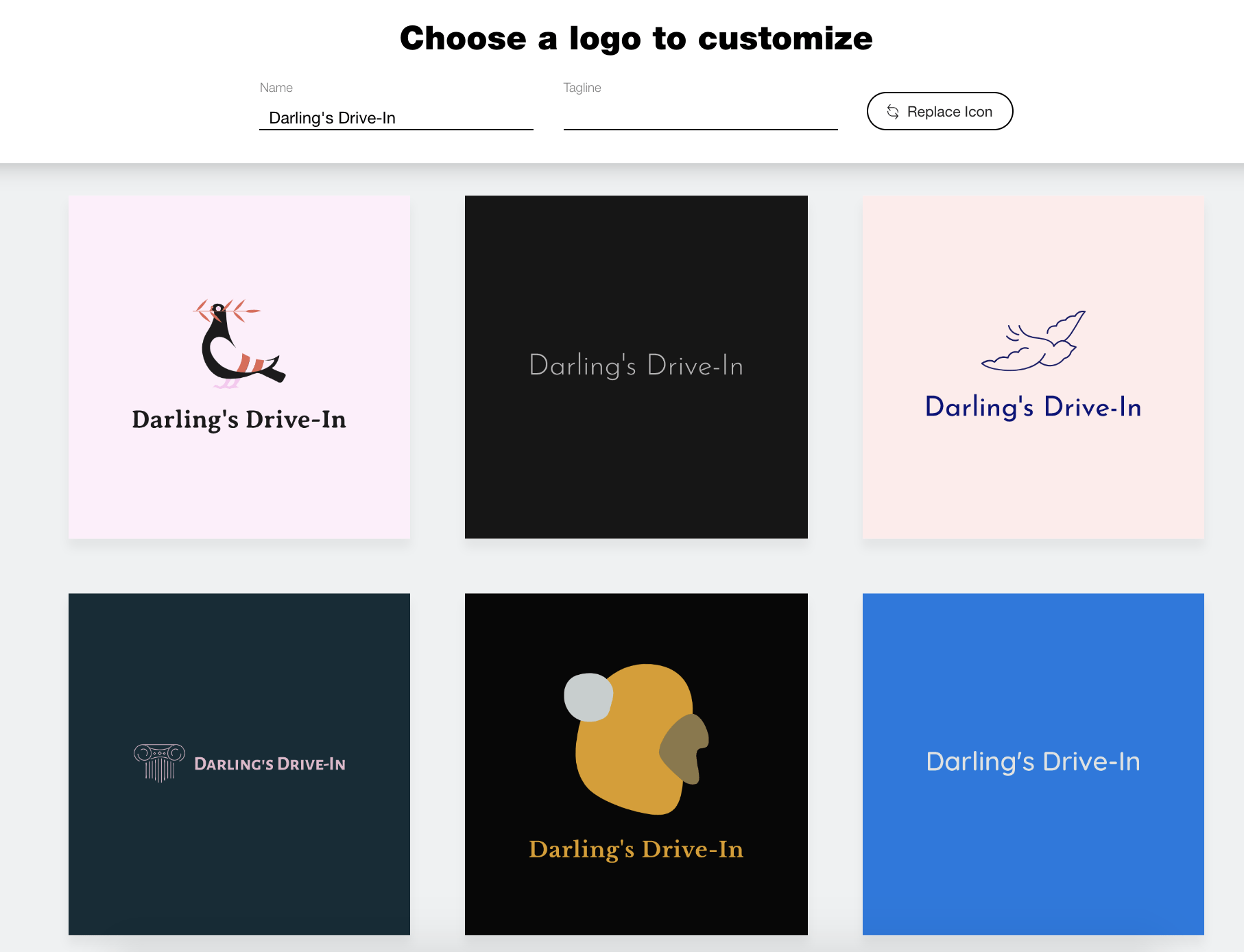 Beyond these slightly random logo designs, however, Wix Logo Maker is a truly fantastic tool to create your own vintage logo designs.
Its customization options are user-friendly and creative
, and they definitely make up for the lackluster startup wizard. From the intuitive editing screen, you can:
Try new fonts
Add background colors and containers
Change your business name and/or tagline
Replace your icon with a new one (from a very diverse icon library)
Choose from stylish preset color palettes
You can even choose an entirely new layout, sizing, and text style for your logo with just one click.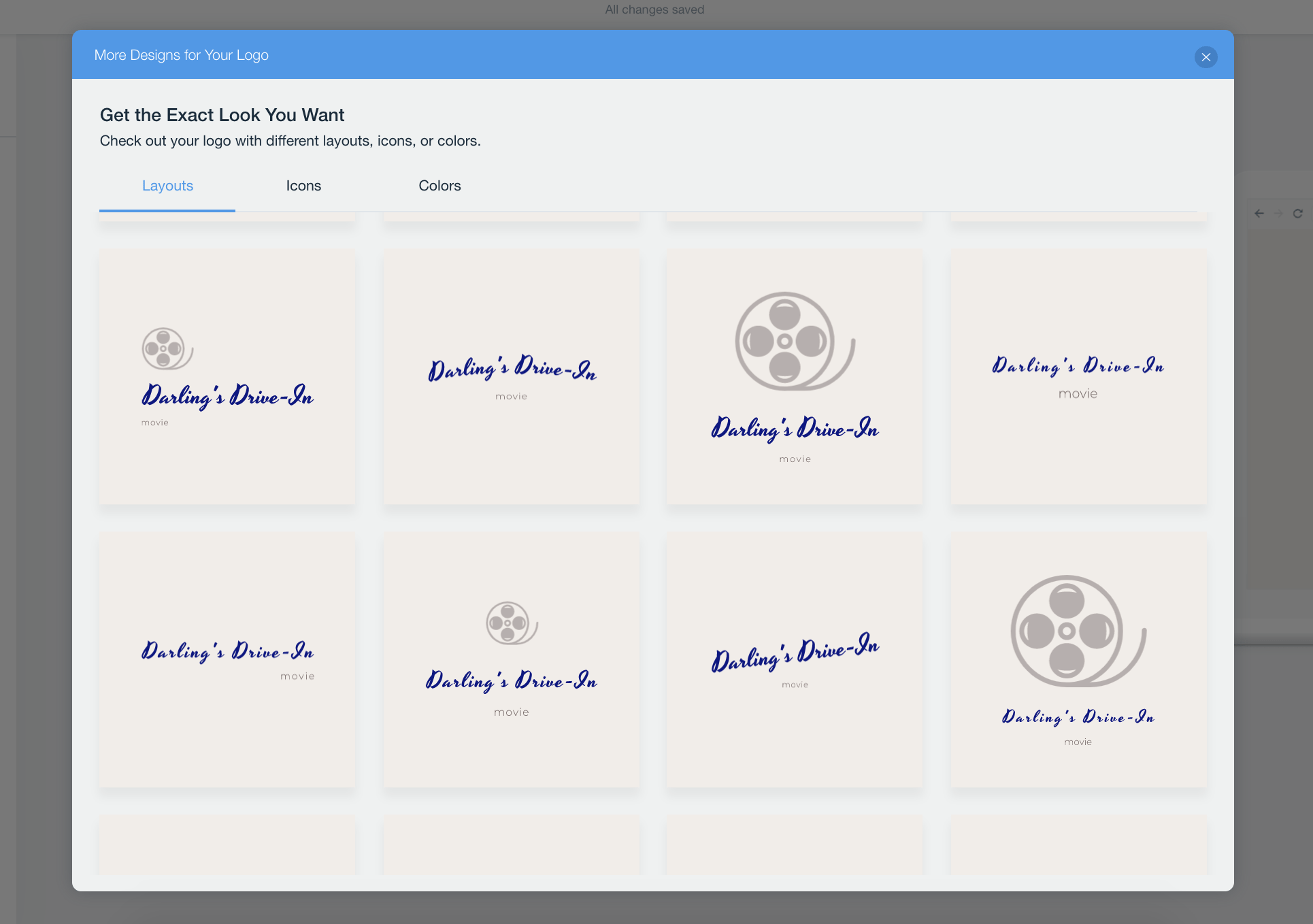 Unlike many other DIY platforms,
Wix Logo Maker has a drag-and-drop editor
that makes it easy to move and place objects with your mouse. You can also make interesting customizations by
rotating and curving text
.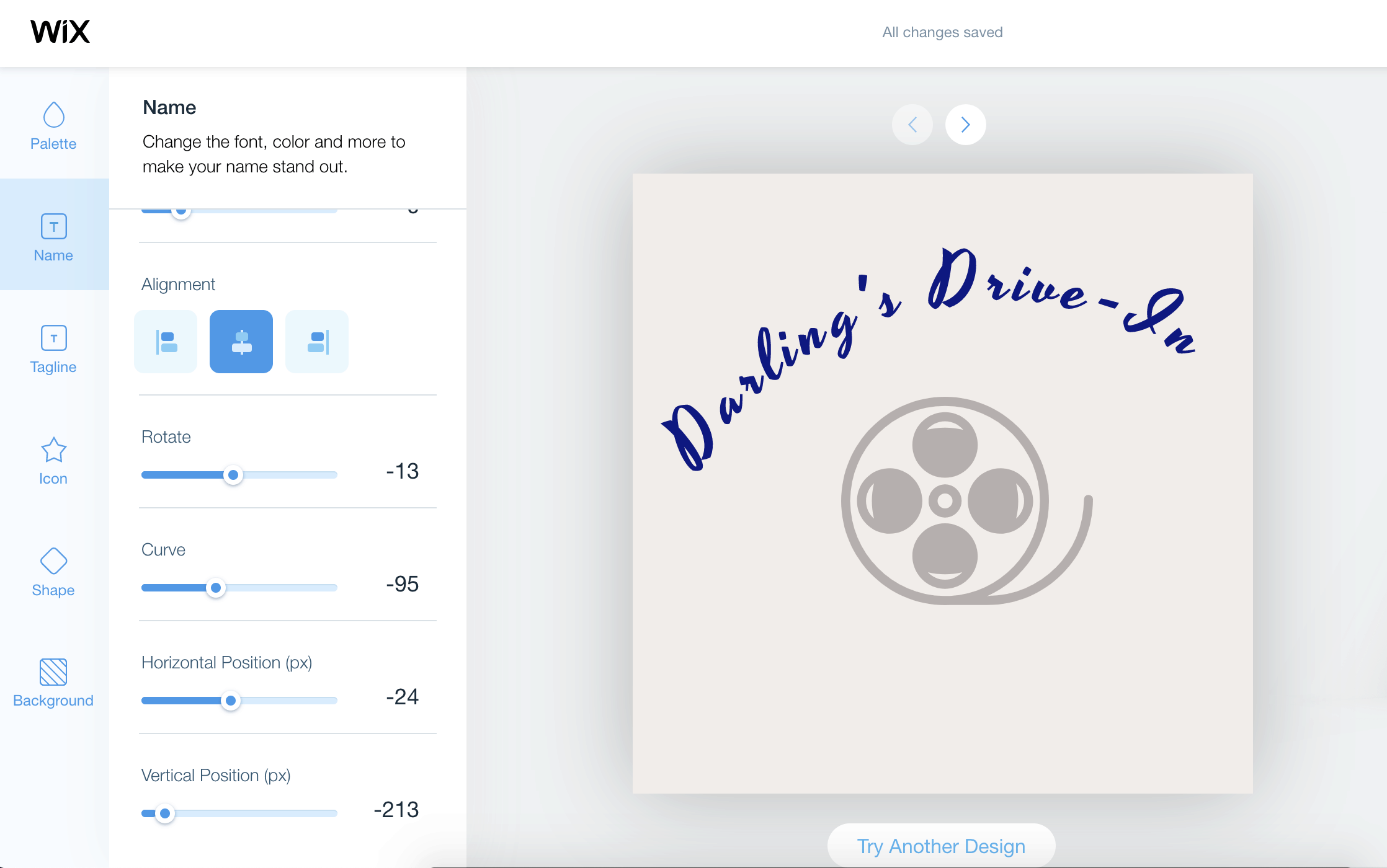 One final benefit of using Wix as a vintage logo design maker? It supports a
huge variety of non-Latin alphabets
, including Chinese, Japanese, Hebrew, Russian, and Greek (just to name a few that I've personally tried). If you have special characters in your company name, this is likely the best tool for you.
The verdict
: Wix Logo Maker is very beginner-friendly, offering tons of pre-designed layouts, attractive color schemes, and interesting text options. If you can look past a rather generic startup wizard (and are willing to spend some time customizing your logo), you can get great results. Curious to know more?
Don't miss our in-depth Wix Logo Maker review
.
Vintage Logos Made with Wix Logo Maker
Summary of Wix Logo Maker Features
| | |
| --- | --- |
| Free sample available? | Yes – download a free logo sample for non-commercial use |
| One-time payment or subscription? | One-time payment |
| File formats in cheapest plan? | PNG |
| Free edits after purchase? | No – you must repurchase any edited logo |
| Merchandise printing? | Yes – business cards, t-shirts, mugs, tote bags, and more |
Like Wix Logo Maker, Tailor Brands is another AI-powered tool with a similar walk-through wizard. You'll enter your business name, share some details about your brand, and then train the AI on design aesthetics you like. One unique feature of Tailor Brands' walk-through wizard is that
you can enter text for the AI to analyze
. In the screenshot below, for instance, I've added extra keywords to help get a more vintage logo style for my fake restaurant:
retro, vintage, friendly, and old-school
.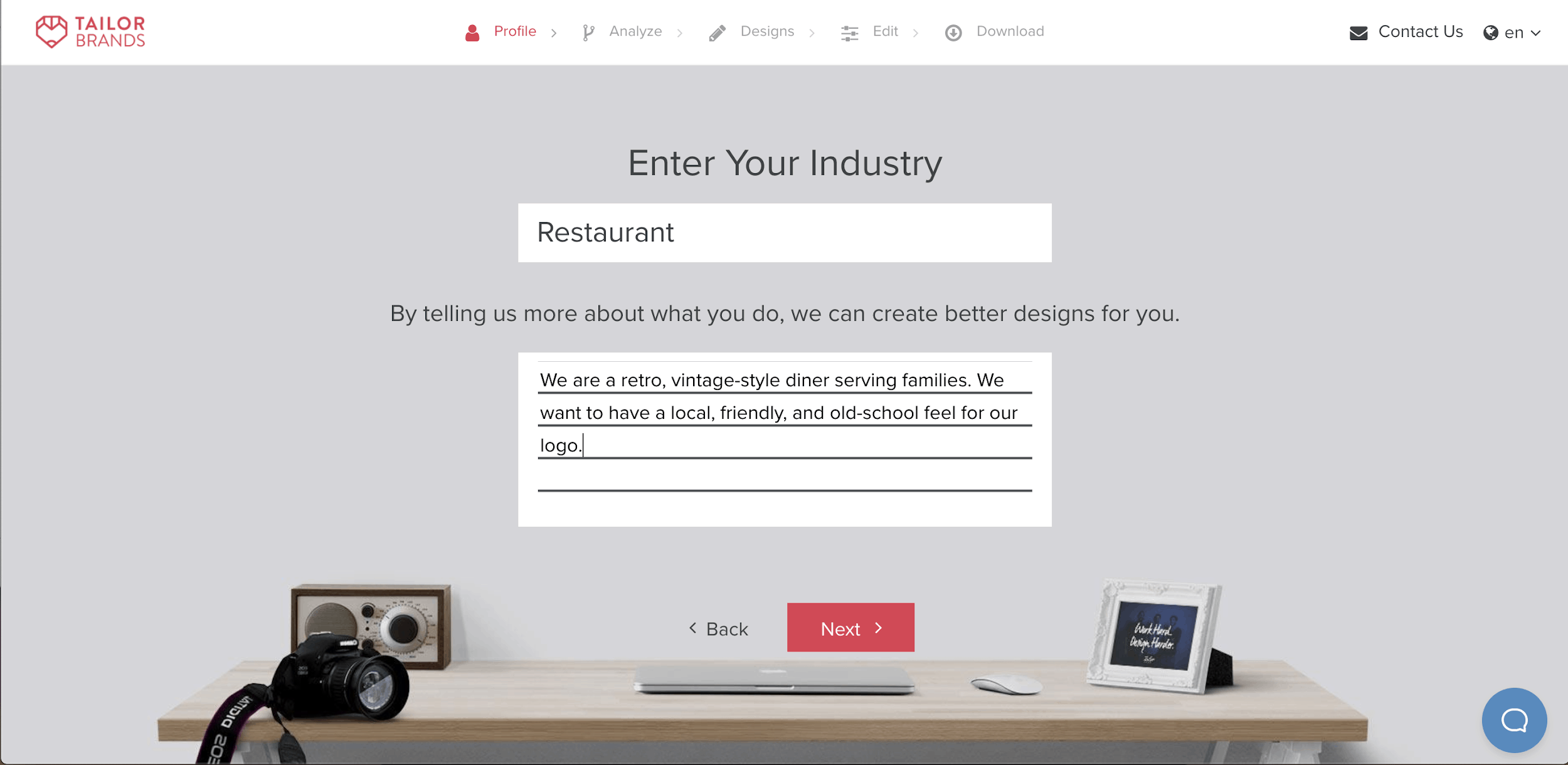 You'll also be able to choose your logo style from three distinct options
. (Beware, though…if you choose "Name Based" or "Initial Based" now, you cannot add an icon later. So choose carefully – or at least be prepared to start over if you change your mind!)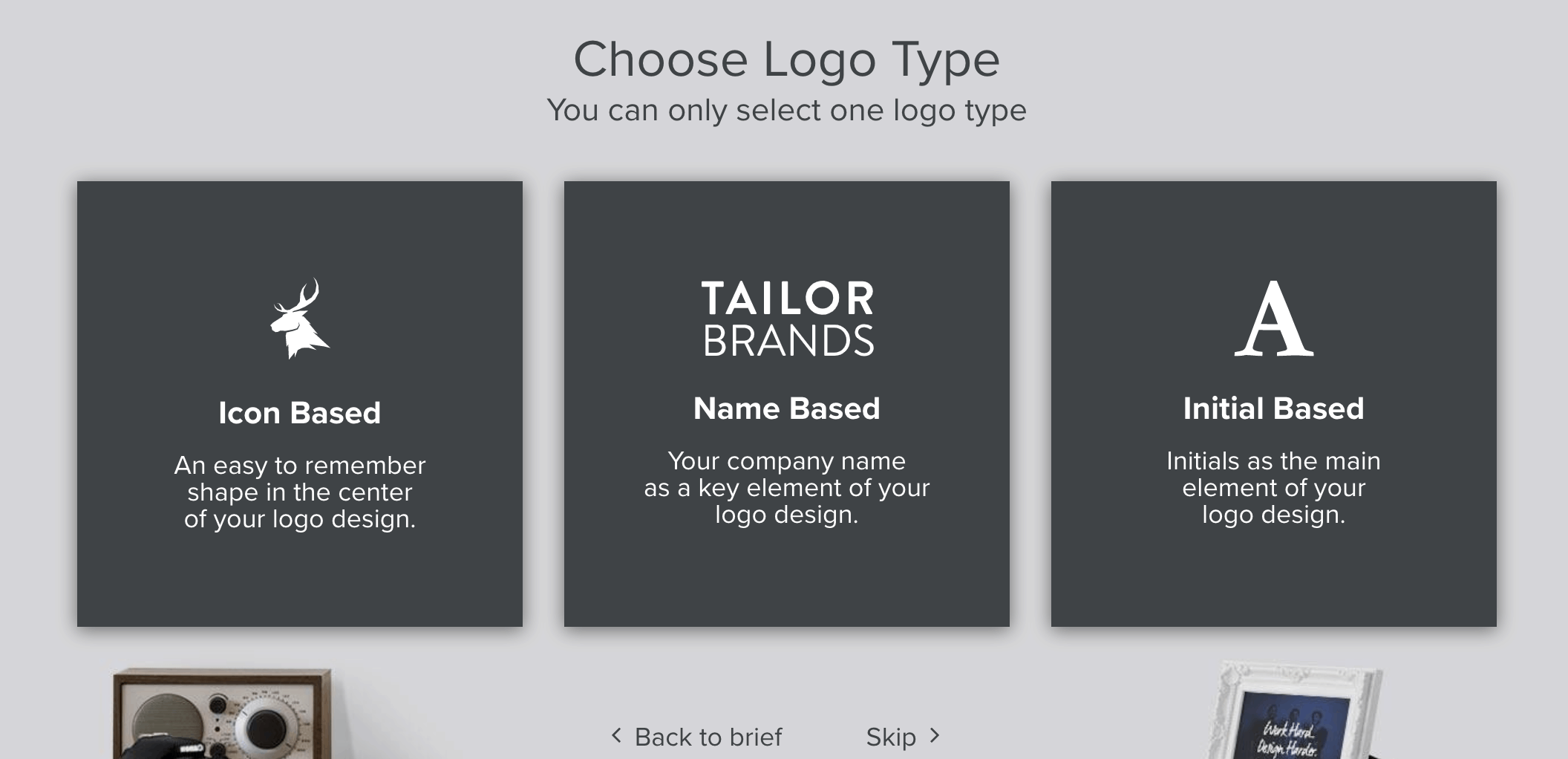 In the startup wizard, you'll also be able to select your favorite fonts, giving you the opportunity to hone in on that old-school vibe. Depending on the era you're trying to emulate,
look for fonts that are especially ornamental, handwritten, or textured
(like the one to the right below).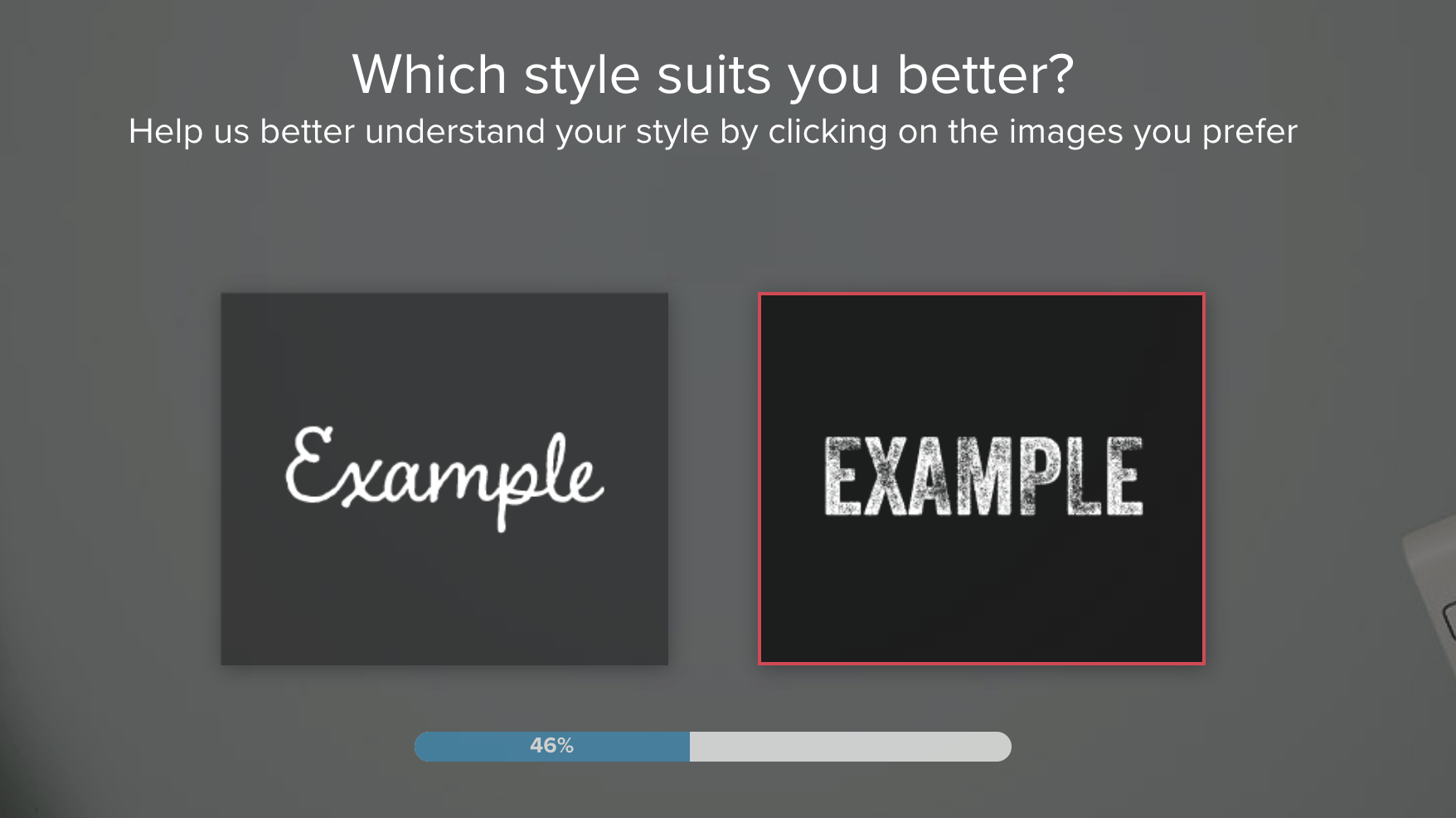 After the walk-through wizard is completed, it's time to get to editing! From Tailor Brands' editing screen,
you can make many easy changes
to your logo:
Try new colors from suggested palettes or your own selections
Try out different alignments for text and icon
Change fonts and letter spacing
Add or remove your tagline
Change your icon by searching the huge icon library (example shown below)

You can't customize your logo as much as you can with Wix Logo Maker or Looka (the next logo maker on our list), but most users will find the options to be more than enough for their needs. For many users, one small disadvantage may be Tailor Brands' subscription-only payment model. However, the prices are very reasonable, and plans do include
unlimited free edits to color, tagline, and layout
– giving you peace of mind that small logo tweaks won't be a big problem.
The verdict
: Tailor Brands does not offer as many customizations as some other logo makers, but its in-depth startup wizard gives you better results right from the very beginning. If you want a faster design process with just enough editing power, this tool could be perfect for you. To learn more,
read our expert Tailor Brands review
.
Vintage Logos Made with Tailor Brands
Summary of Tailor Brands Features
| | |
| --- | --- |
| Free sample available? | Yes – get a free logo sample for non-commercial use |
| One-time payment or subscription? | Subscription only |
| File formats in cheapest plan? | JPEG, PNG |
| Free edits after purchase? | Yes – unlimited changes to layout, color, and tagline |
| Merchandise printing? | Yes – print branded merchandise through Tailor Brands' partner Zazzle |
Looka is also powered by AI, with a startup wizard that functions similarly to Wix Logo Maker and Tailor Brands. One standout feature of Looka, however, is that
you can choose up to five of your own icons during the startup wizard
. If you're unsure about your logo's creative direction, this option can be very helpful – giving you plenty of different logo styles to review at the same time.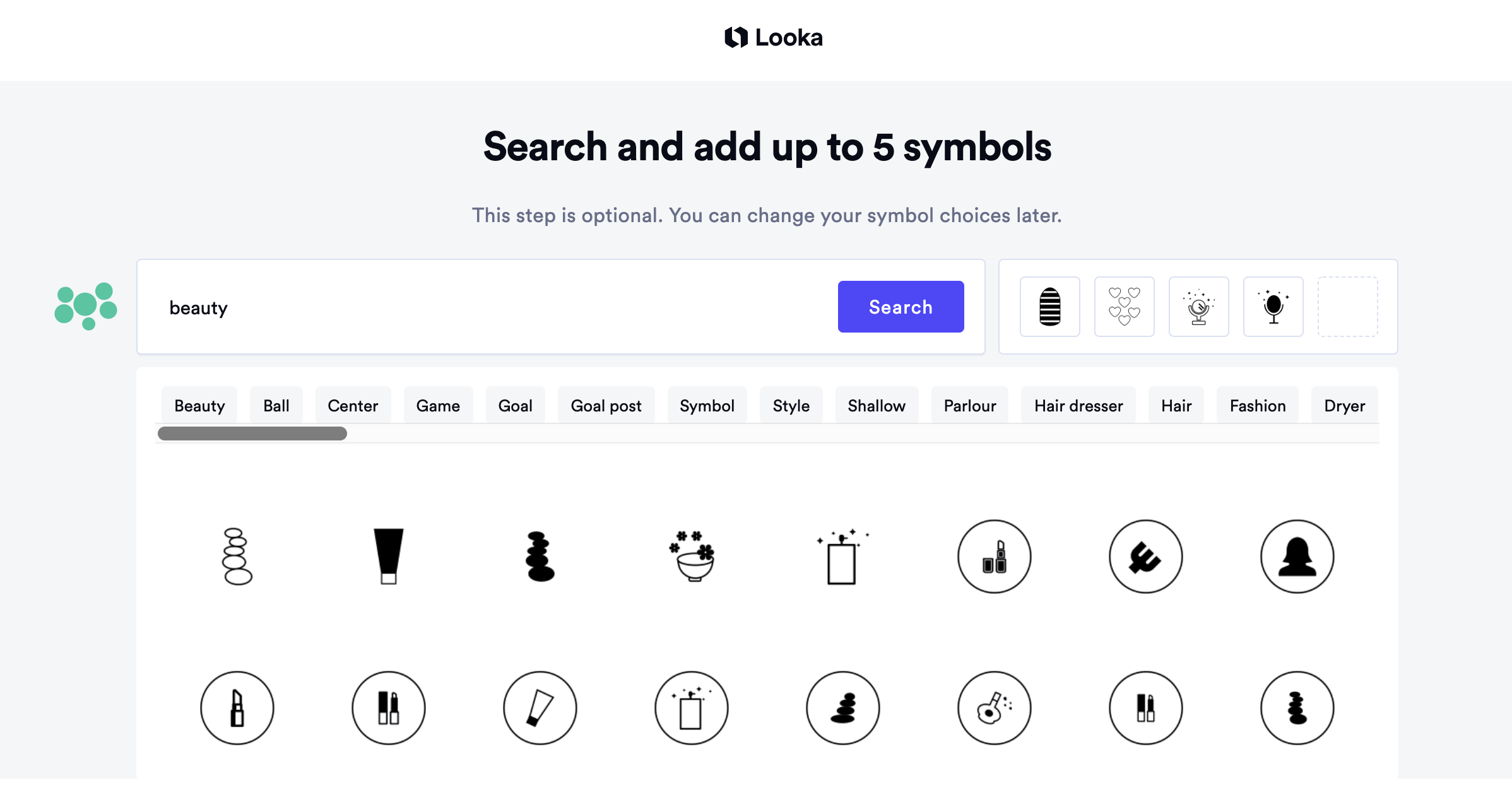 After this quick startup, you'll be able to choose your favorite logo design and make simple edits from the user-friendly editing screen.
Looka especially stands out for its selection of preset design options
. Instead of moving text around yourself or having to choose your own colors, you can click on one of the attractive preset designs – including everything from quick color swaps to entirely new layouts.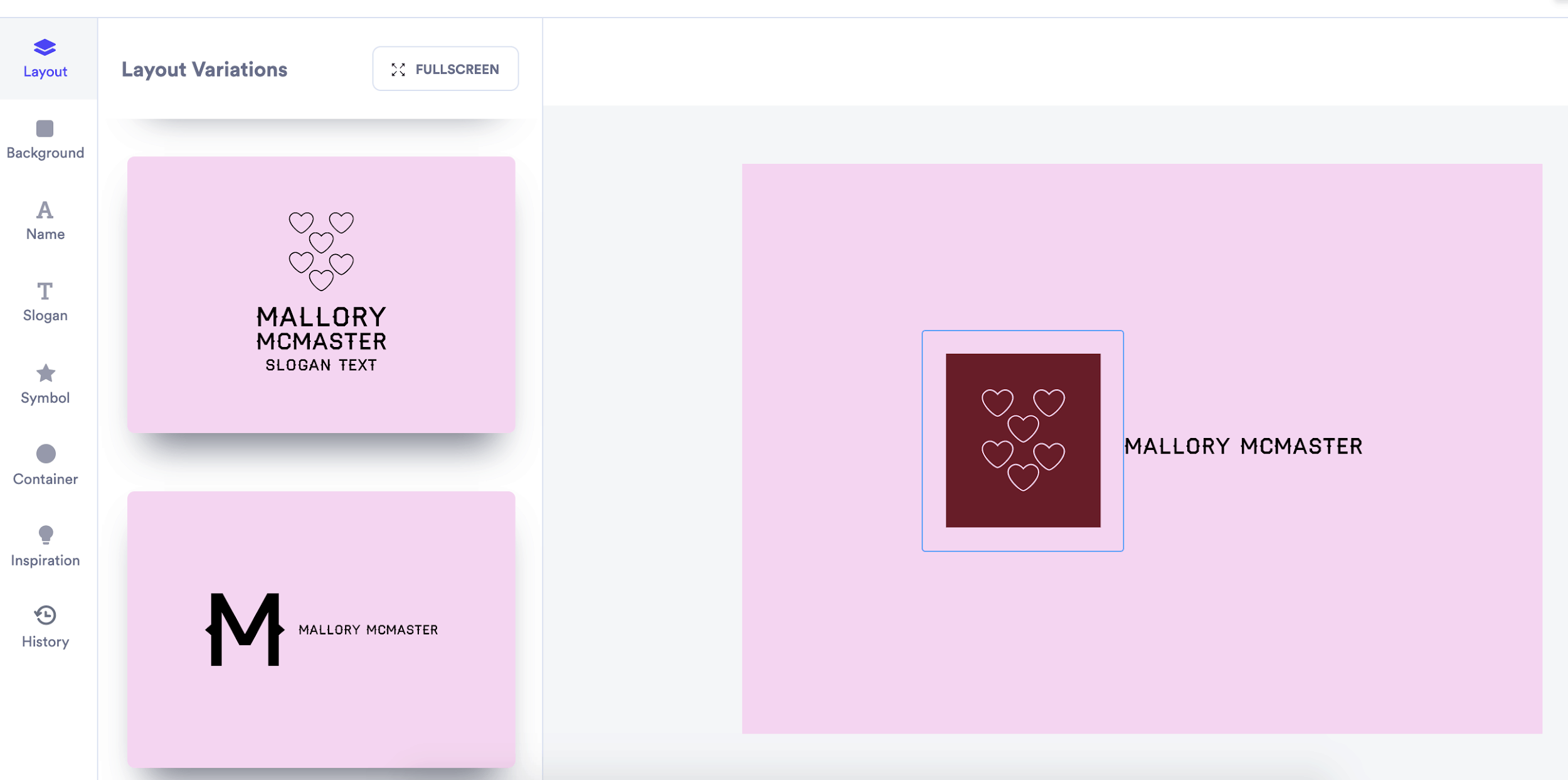 From the editing toolbar at left, you can also make quick and easy customizations like:
Editing your company name or slogan
Replacing your icon with a new one
Choosing a new color for your text, icon, or background
Adding a filled or outlined background shape
Trying out new fonts
This last option is one of Looka's best features of all. The font library has hundreds of different styles available, classified into helpful categories for you. For instance,
you can filter for "vintage" to get 145 different fonts from decades past
!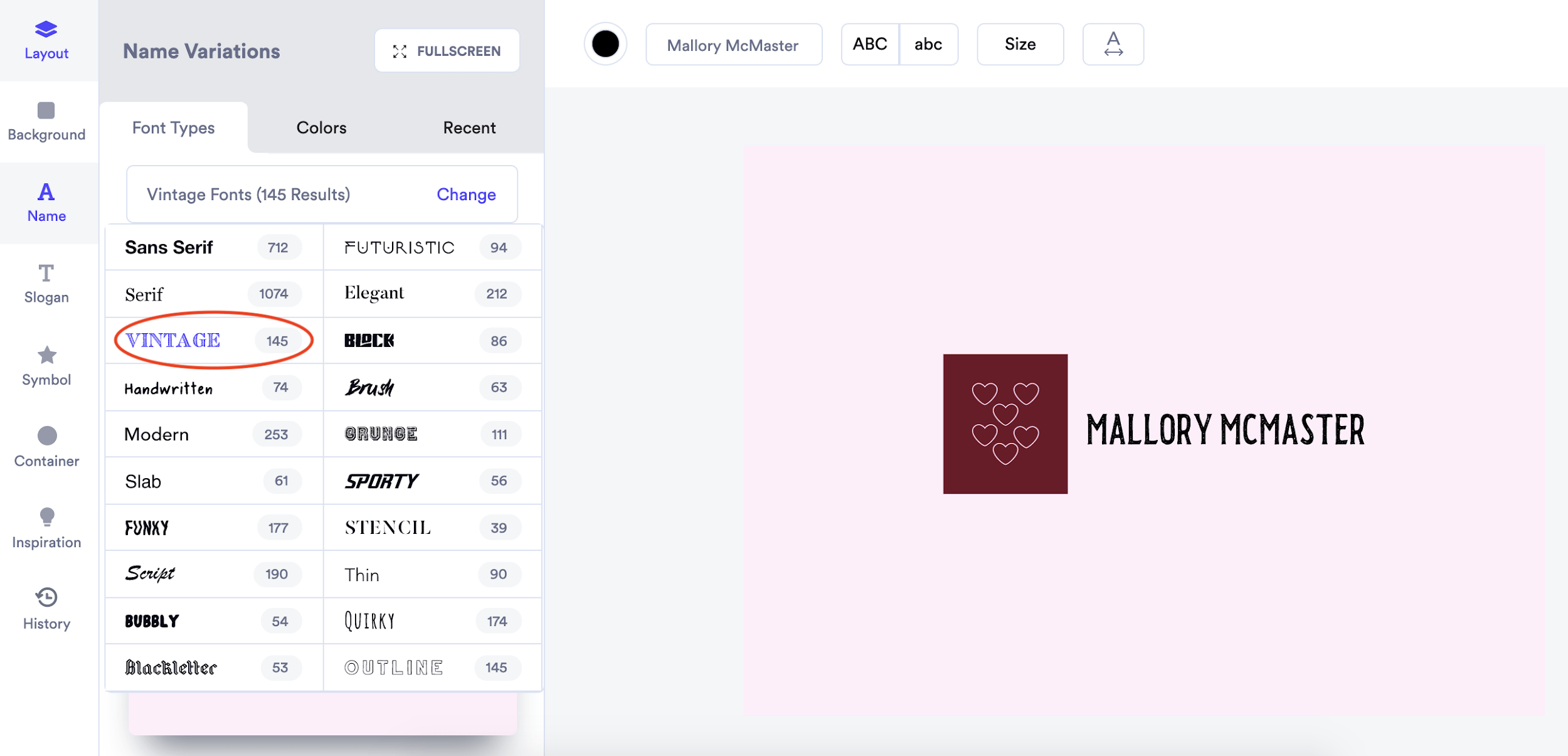 Looka's awesome font selection would make it a great choice for retro-style wordmarks like these:
Another notable feature for vintage logos in particular is the ability to
add metallic silver, gold, rose gold, and bronze gradients
, which can be especially evocative of luxurious Victorian brands or 1920s art deco.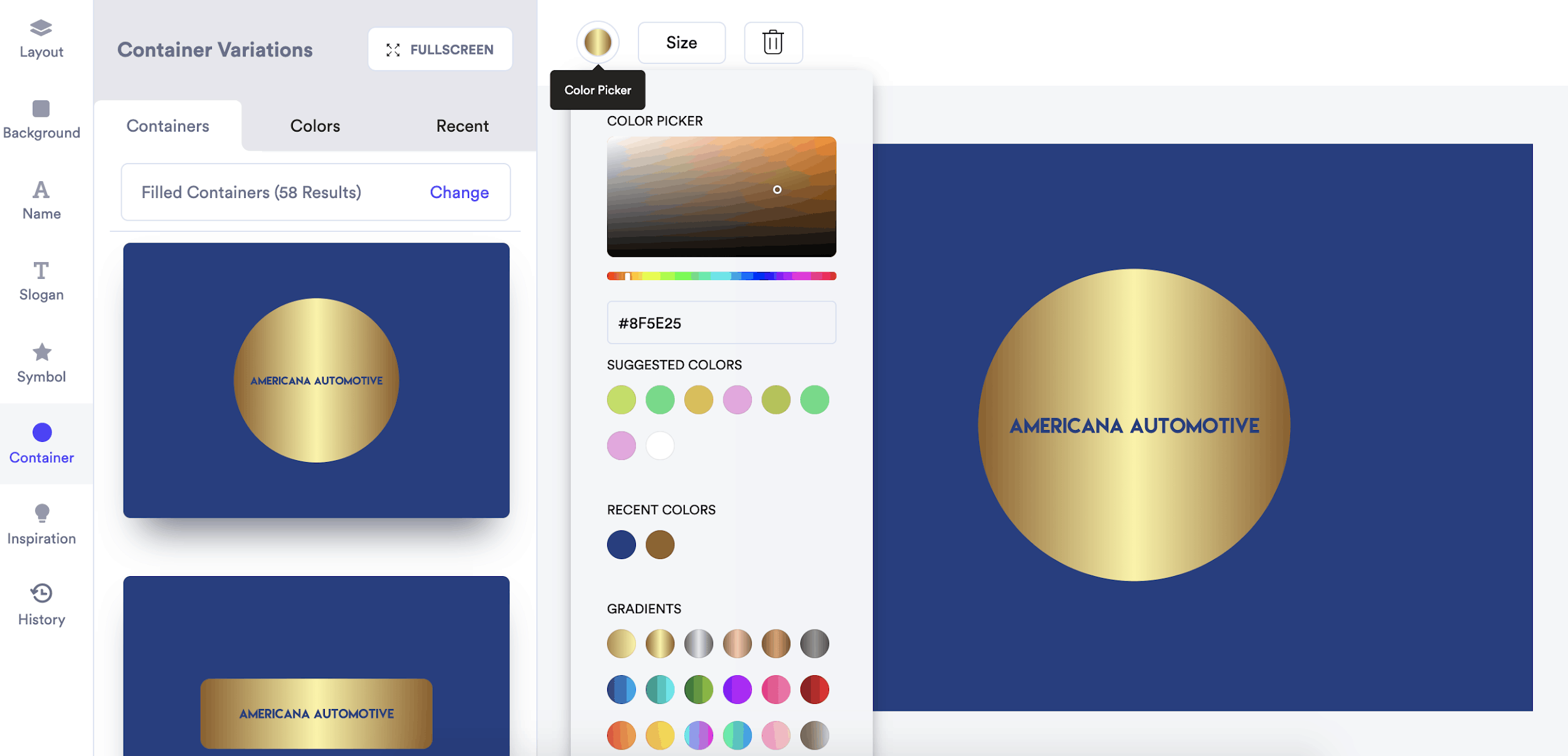 The only notable disadvantage of Looka is that
the basic plan provides just one full-color PNG
. You'll have to pay more for a premium plan to get transparent files.
The verdict:
Looka offers a great blend of individual editing capabilities and creative preset design options, giving you the versatility to achieve a great retro design. If you have a lower budget, however, the higher price tag may make this tool comparatively less attractive. Not sure if Looka is right for you?
Find out more in our in-depth Looka review
.
Vintage Logos Made with Looka
Summary of Looka Features
| | |
| --- | --- |
| Free sample available? | No |
| One-time payment or subscription? | One-time payment |
| File formats in cheapest plan? | PNG (no transparency) |
| Free edits after purchase? | Yes – free edits within 72 hours of purchase |
| Merchandise printing? | No |
Unlike the first three platforms on this list, DesignEvo is not AI-powered. This logo generator instead provides stock logo templates for you to choose and customize, with
thousands of creative templates
available. Although the quality of templates varies, the majority are attractive and well-designed. You can browse the logo templates by industry, or you can search for keywords like "retro" or "vintage" to get a selection of old-school templates.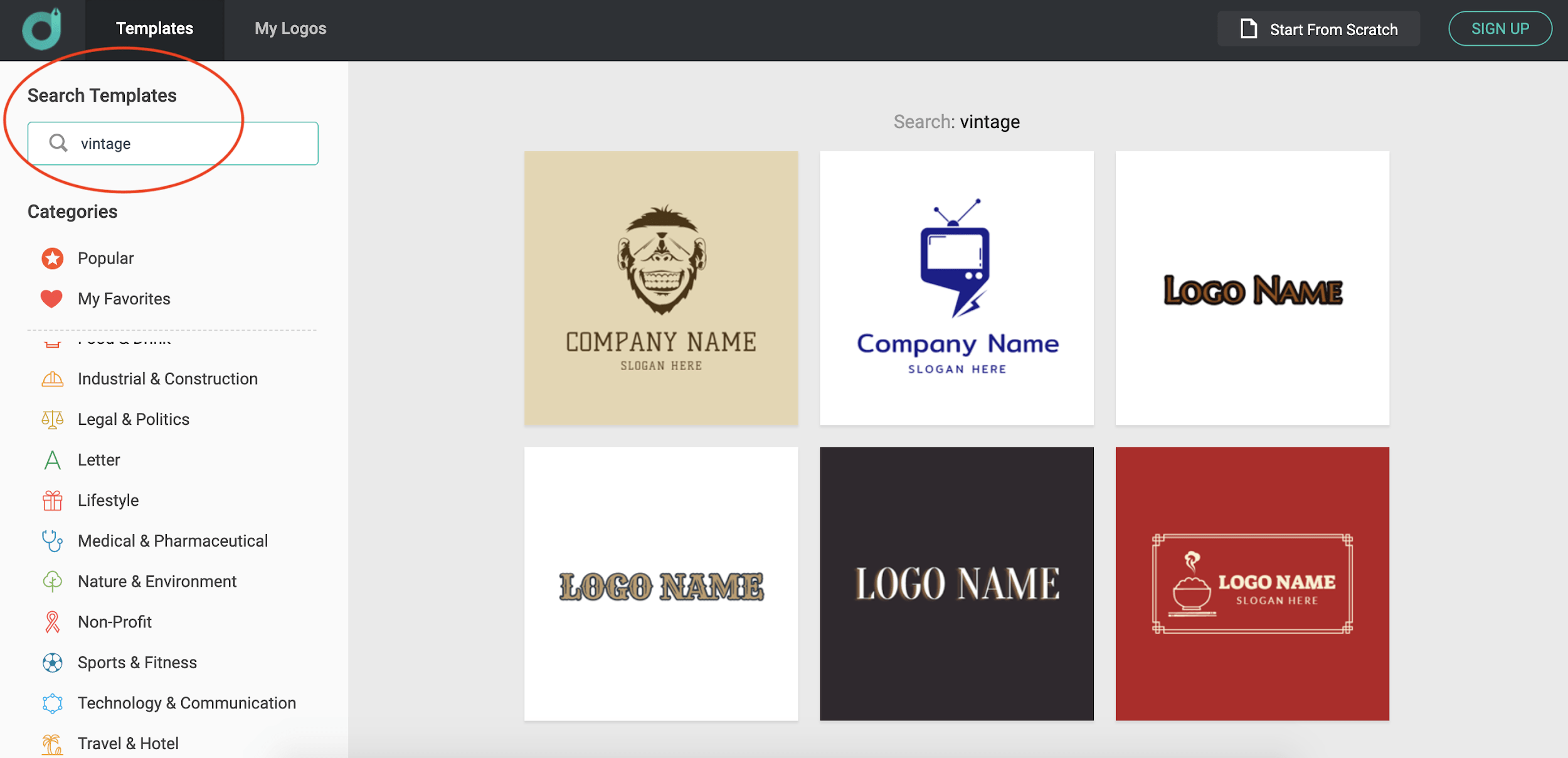 While stock templates are usually not my first choice, I have to say that DesignEvo's other features definitely make up for it:
After purchasing your logo, you'll get unlimited free edits forever.
You can download a free logo sample, even for commercial use, as long as you credit DesignEvo.
You can request a refund within seven days of purchase.
You can use DesignEvo in seven languages (English, German, French, Spanish, Portuguese, Japanese, and traditional and simplified Mandarin).
Even better, the logo customization options are equally great! Beyond the standard edits offered in any retro logo maker (like changing colors or trying new fonts),
DesignEvo gives you far more custom design capabilities
:
Add unlimited new text boxes, shapes, lines, and containers
Add shadow effects
Rotate and reflect objects
Arrange text and icons in layers (i.e., on top of or below one another)
Since a vintage look is made in the details, these features can make your logo look much more authentic. For example,
you can add new text boxes and layer them to create a 70s-style faux shadow
.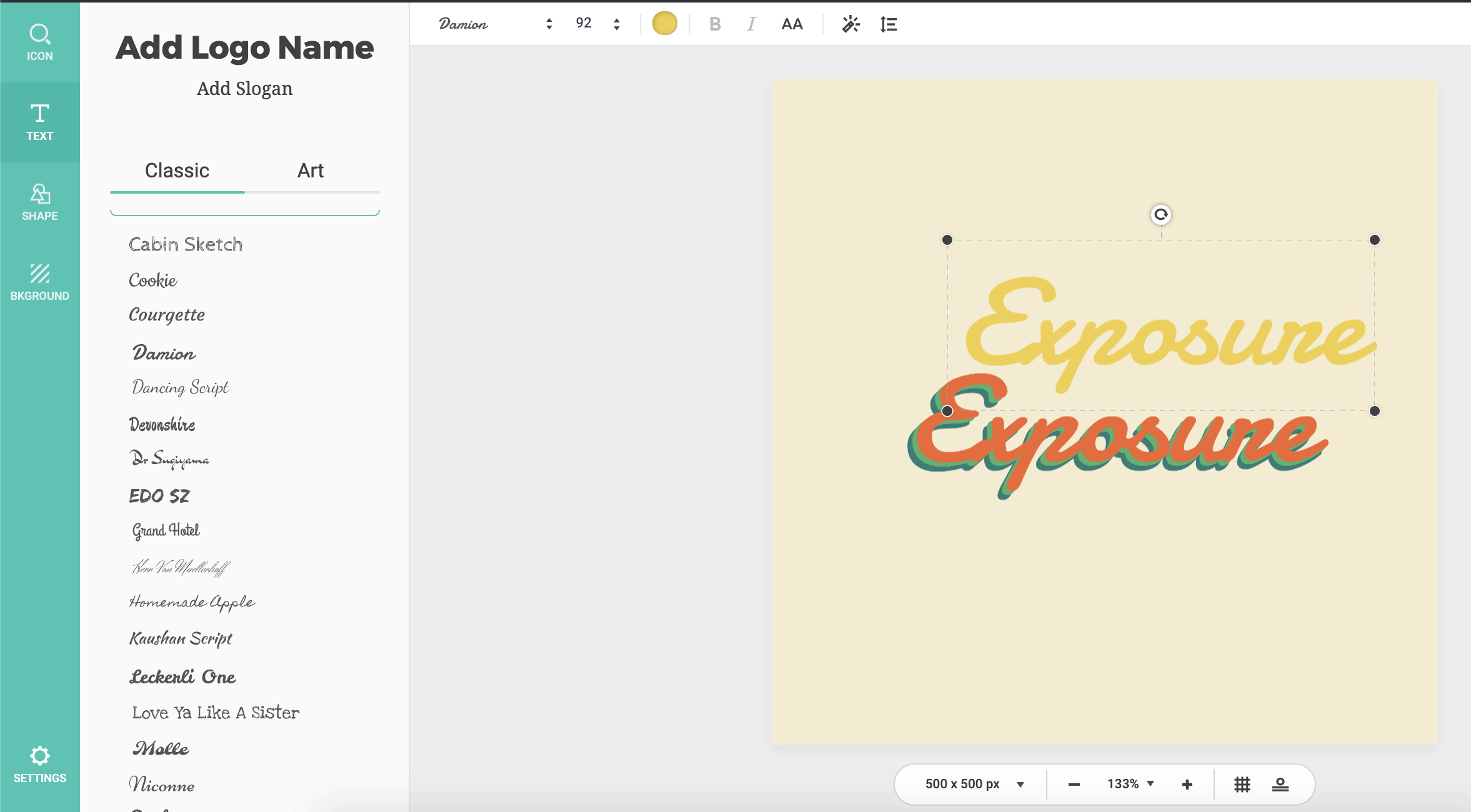 You can insert new shapes, like the circles below, for a creative look limited only by your imagination
. (I've gone for a mid-century modern look here.)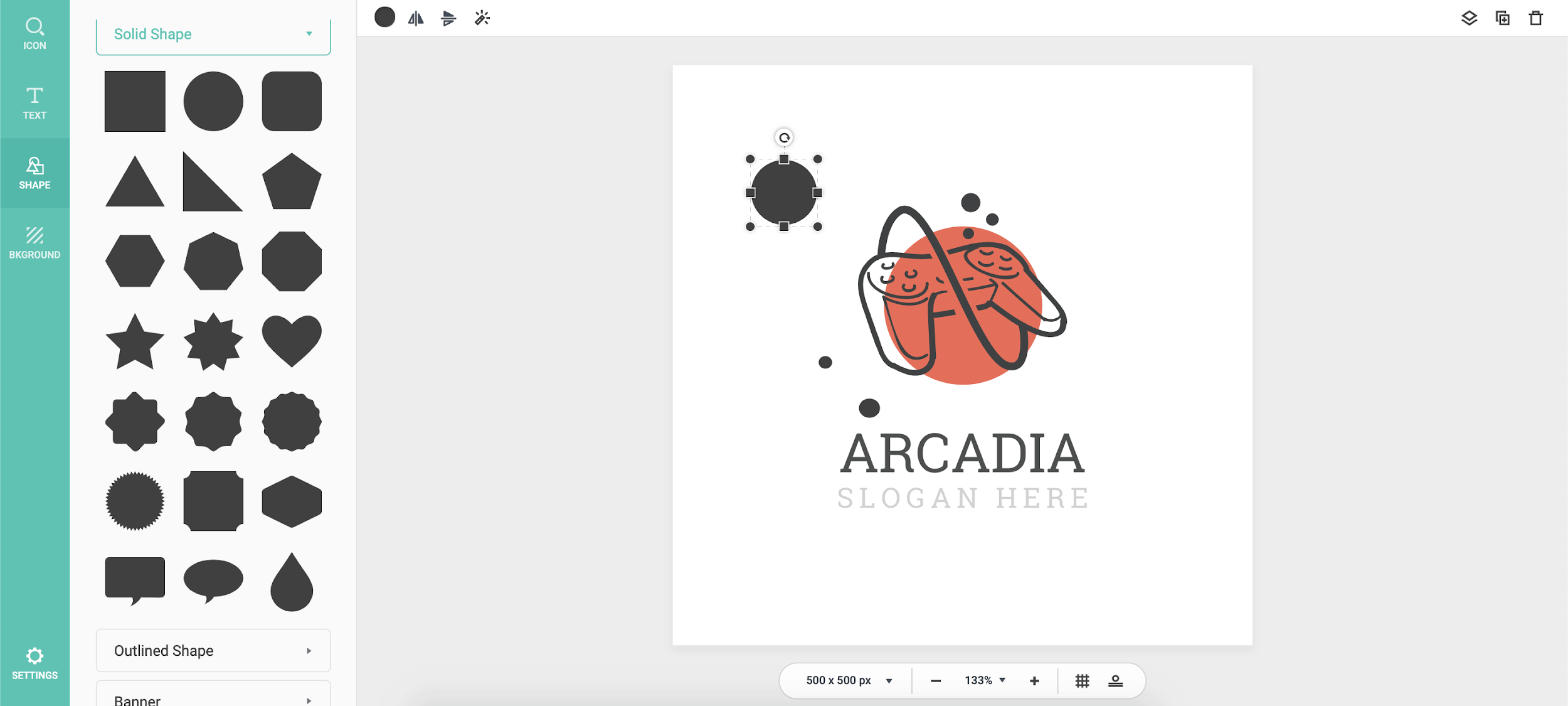 The verdict
: You will be hard-pressed to find a more robust set of editing tools in any vintage logo maker. If you have some design experience and/or time to spend on fine customizations, DesignEvo is one of the best tools out there, especially for detailed retro logos. Want to know more? Don't miss our
in-depth DesignEvo review.
Vintage Logos Made with DesignEvo
Summary of DesignEvo Features
| | |
| --- | --- |
| Free sample available? | Yes, even for commercial use if you credit DesignEvo |
| One-time payment or subscription? | One-time payment |
| File formats in cheapest plan? | PNG, JPEG |
| Free edits after purchase? | Yes – unlimited edits for free, forever |
| Merchandise printing? | No |
Like DesignEvo, LogoMaker takes a straightforward, non-AI-powered approach to logo design. Although it does rely on stock logo templates, it offers thousands to choose from.
The very quick start-up takes exactly four steps
: enter your business name and industry, choose your logo type (shown below), choose your font style, and then select a logo template to customize.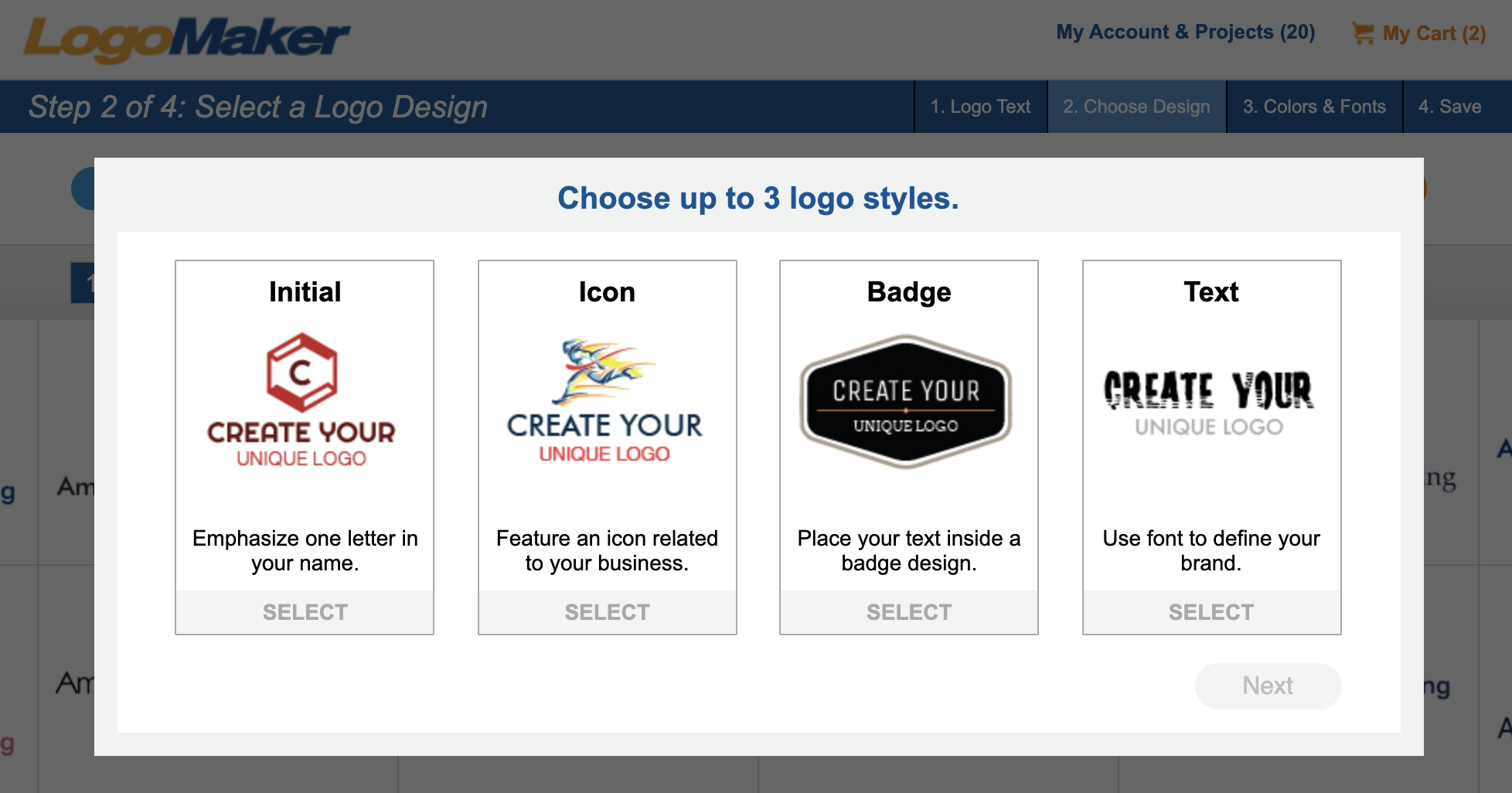 For a vintage logo, I'd recommend LogoMaker's "Badge" option here
. Badges and emblems are some of the most classic of all logo styles – which is probably why many heritage brands have maintained them for 100+ years with very few modifications:
Once you've chosen a template to customize, you'll enter the editing screen, where you can:
Try new fonts
Change text or icon size
Add up to three new text boxes
Drag, resize, and place objects on the drag-and-drop canvas
LogoMaker's customization tools are fairly standard and intuitive, although the font selection is more limited and the templates can feel pretty generic. Nevertheless,
LogoMaker does stand out for its creative and easy-to-customize color tool
.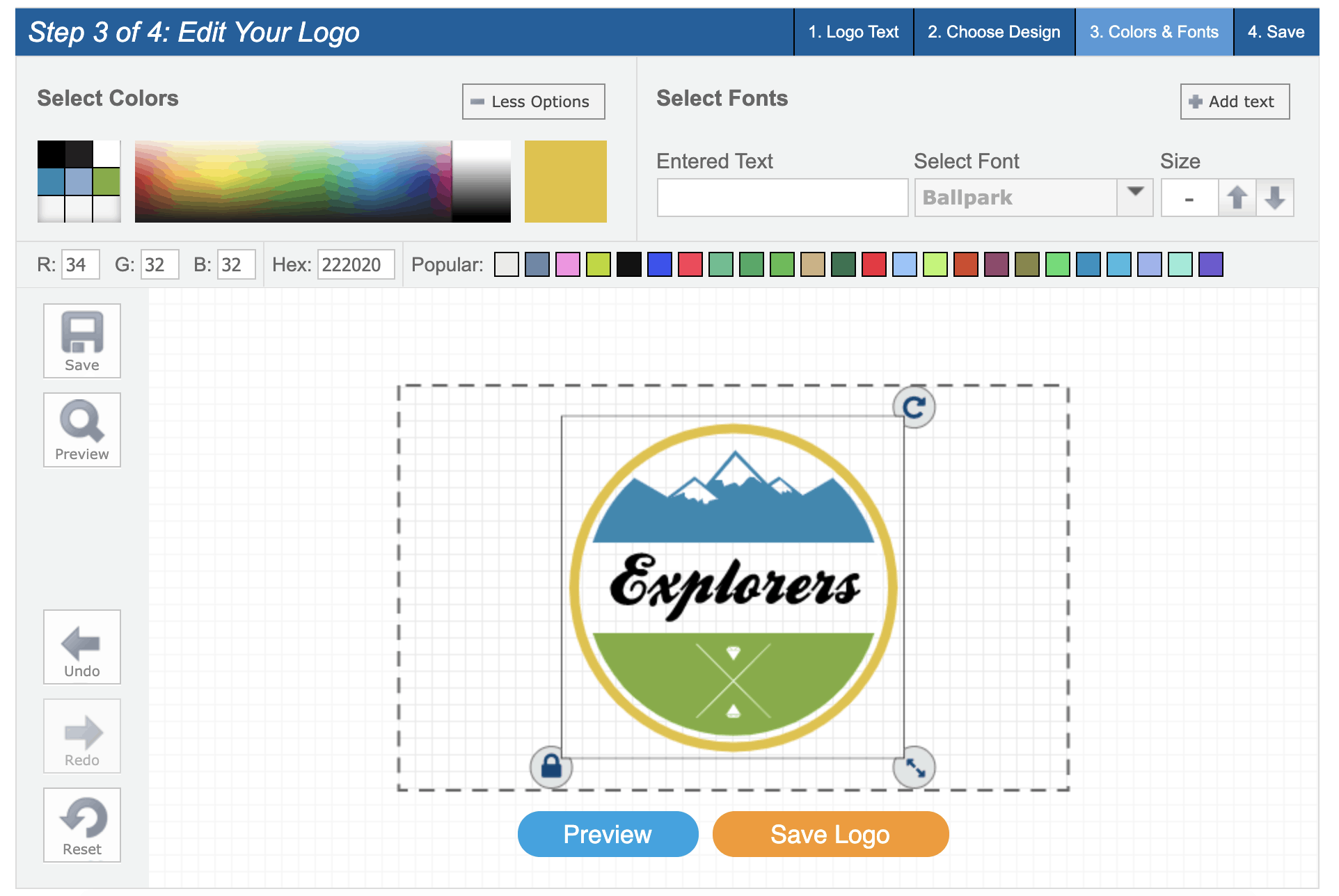 Even within a single icon, you can recolor each section individually
– giving you tons of versatility to incorporate cool retro color palettes. You can click a suggested color, enter a specific color hex code, or drag manually in the color picker. Another remarkable feature of LogoMaker?
The wide variety of file formats you'll receive!
While most logo makers make you pay extra for transparent files and/or vector files (which are editable and infinitely scalable), this platform provides them with its cheapest plan.
The verdict
: Some of LogoMaker's templates feel pretty dated – and not in a cool retro way, either. However, with enough time customizing, you
can
make edits to achieve the vintage aesthetic you want. And it's hard to beat the amazing file variety for the price! If you want to know more,
read our in-depth LogoMaker review
.
Vintage Logos Made with LogoMaker
Summary of LogoMaker Features
| | |
| --- | --- |
| Free sample available? | No |
| One-time payment or subscription? | One-time payment |
| File formats in cheapest plan? | JPEG, PNG, GIF, EPS, and SVG |
| Free edits after purchase? | No – must purchase a premium plan to be able to edit for one year |
| Merchandise printing? | Yes – t-shirts, mugs, pens, polos, and more |
Prefer to Work with a Pro? How to Hire a Vintage Logo Designer
Creating an authentically vintage appearance for a brand-new logo requires a considerable amount of skill. Although accomplishing this independently is certainly feasible, you might have more immediate business requirements that demand your attention. (For instance, engaging with vendors, managing payroll, and reaching out to potential clients… given that your to-do list appears to be virtually endless, isn't it?) The bottom line? There's nothing wrong with hiring a professional designer instead –
especially when the cost is even lower than doing it yourself
with a retro logo generator. For custom logo design at a very reasonable price,
jump over to Fiverr
. Prices start at just $5, and there's even a built-in search filter for "Vintage." (The filter for "Hand-Drawned" – their spelling, not ours – can also give some very retro-feeling designs.)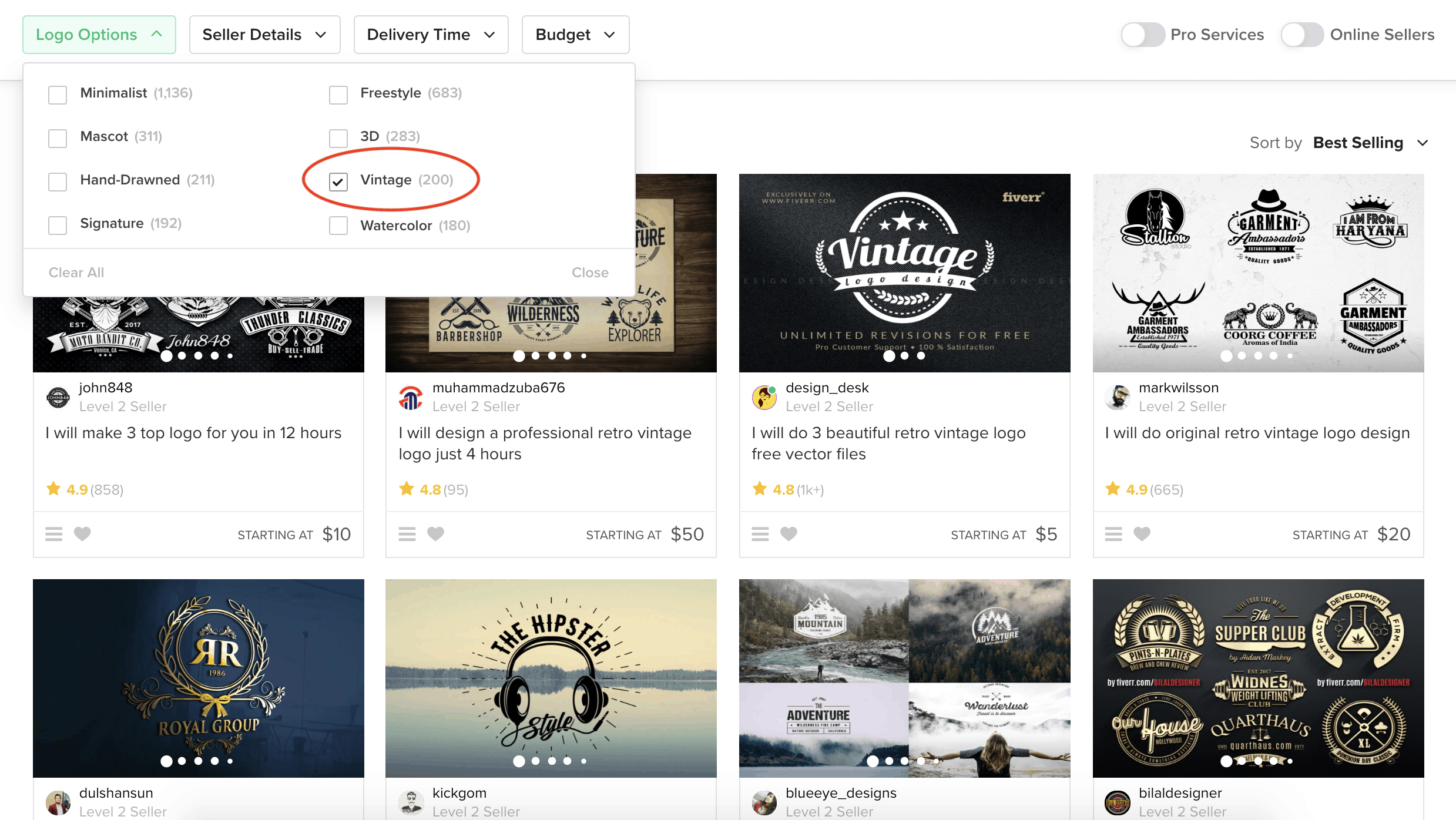 If you want a more guided startup process, you can also use the
five-step logo design wizard
at the top of the page. It walks you through the filters and helps explain what they mean.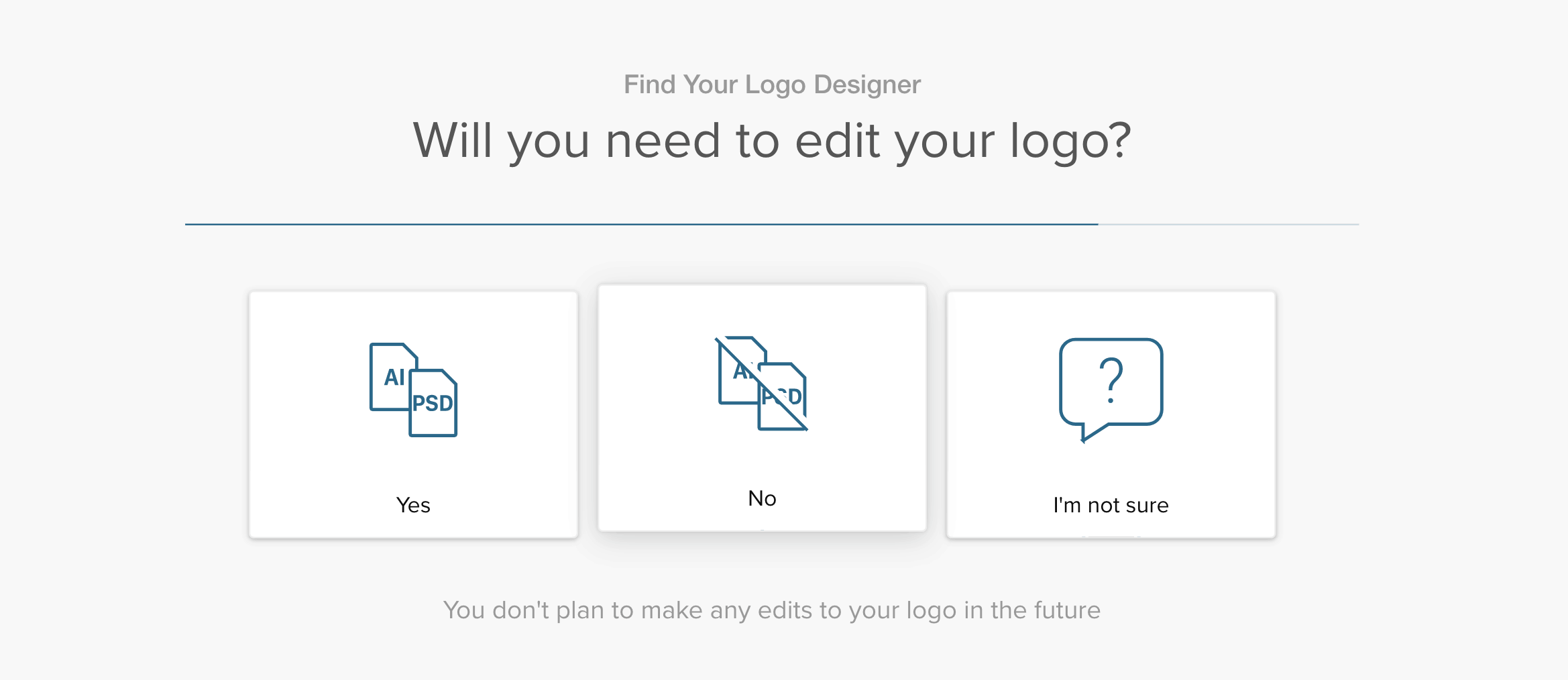 Once you're done filtering, you'll be shown
hundreds of professional designers
who specialize in vintage and hand-drawn logos. Just click on any designer (or "Seller" in Fiverr's terms) to get more information.

Scroll through designers and click their profiles to view their:
Portfolio of logo designs
Packages, prices, and time frames available
Client rating on a scale of 1 to 5
Previous client reviews
Average response time
And more!
You can also contact designers directly to ask questions, click the heart icon to save designers you like, or share designer profiles via a link if you're collaborating with a team. After you've chosen a vintage logo designer you like, you'll have to make payment to start the project. Don't worry, though –
you'll be able to request revisions, and your funds will only be released once you've officially approved your final logo.
As an extra tip, check out each designer's profile to see their revision policy. Want to know more about Fiverr? Check out our
expert review
 or
read our tips on how to find the best designers
.
Cool Retro Logos Made by Designers on Fiverr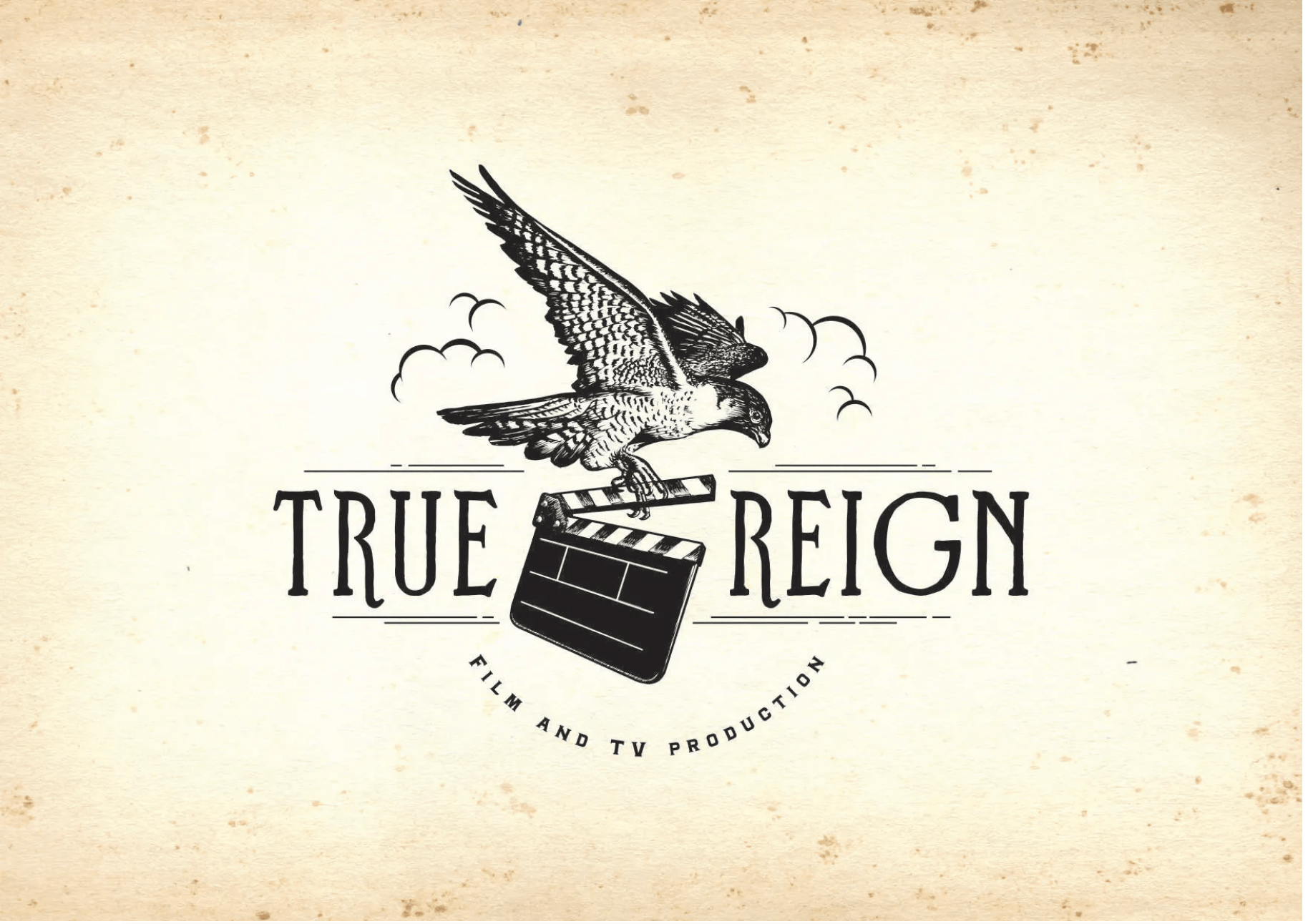 Logo by raysticker
(hire raysticker for $25)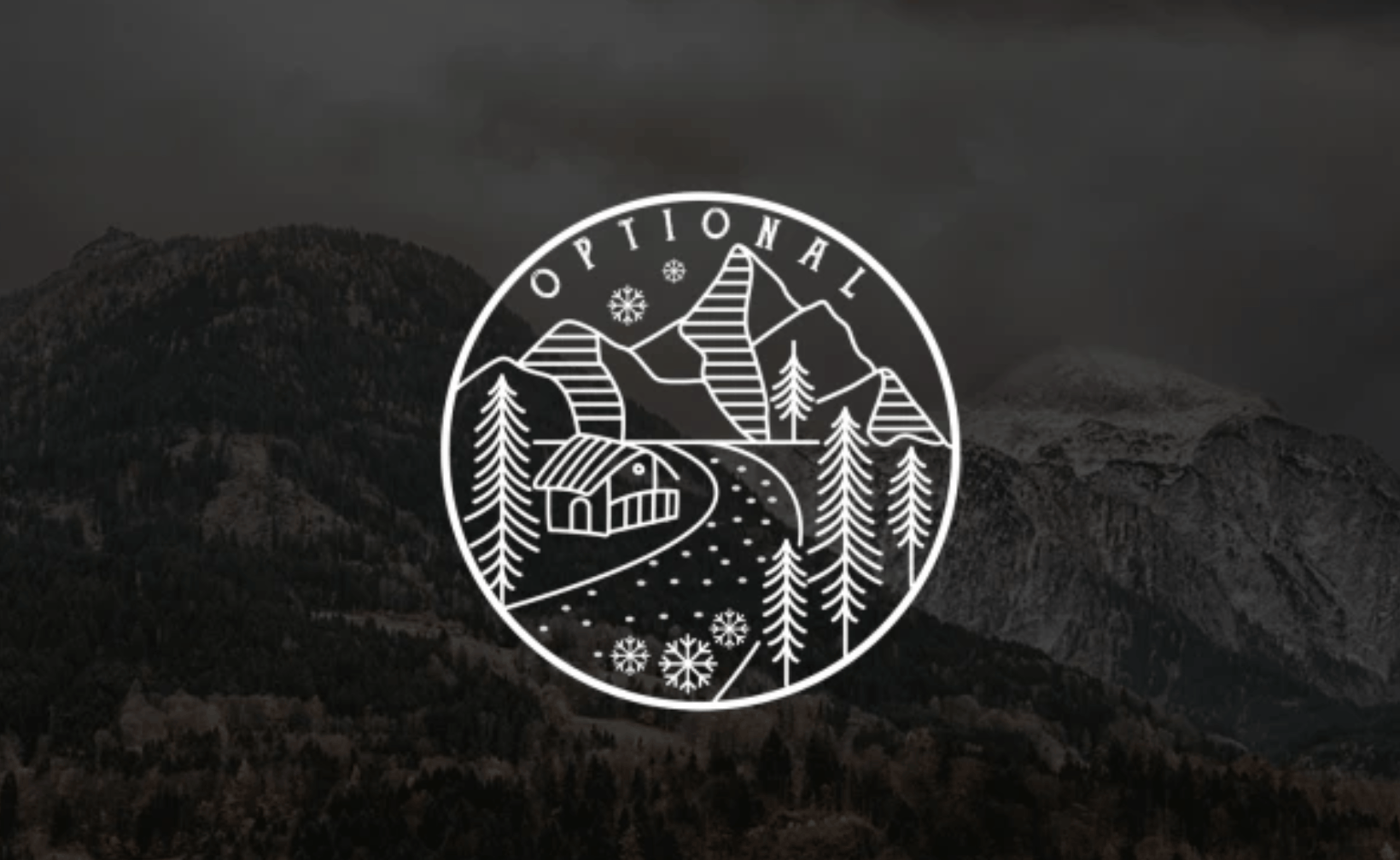 Logo by milanga
(hire milanga for $20)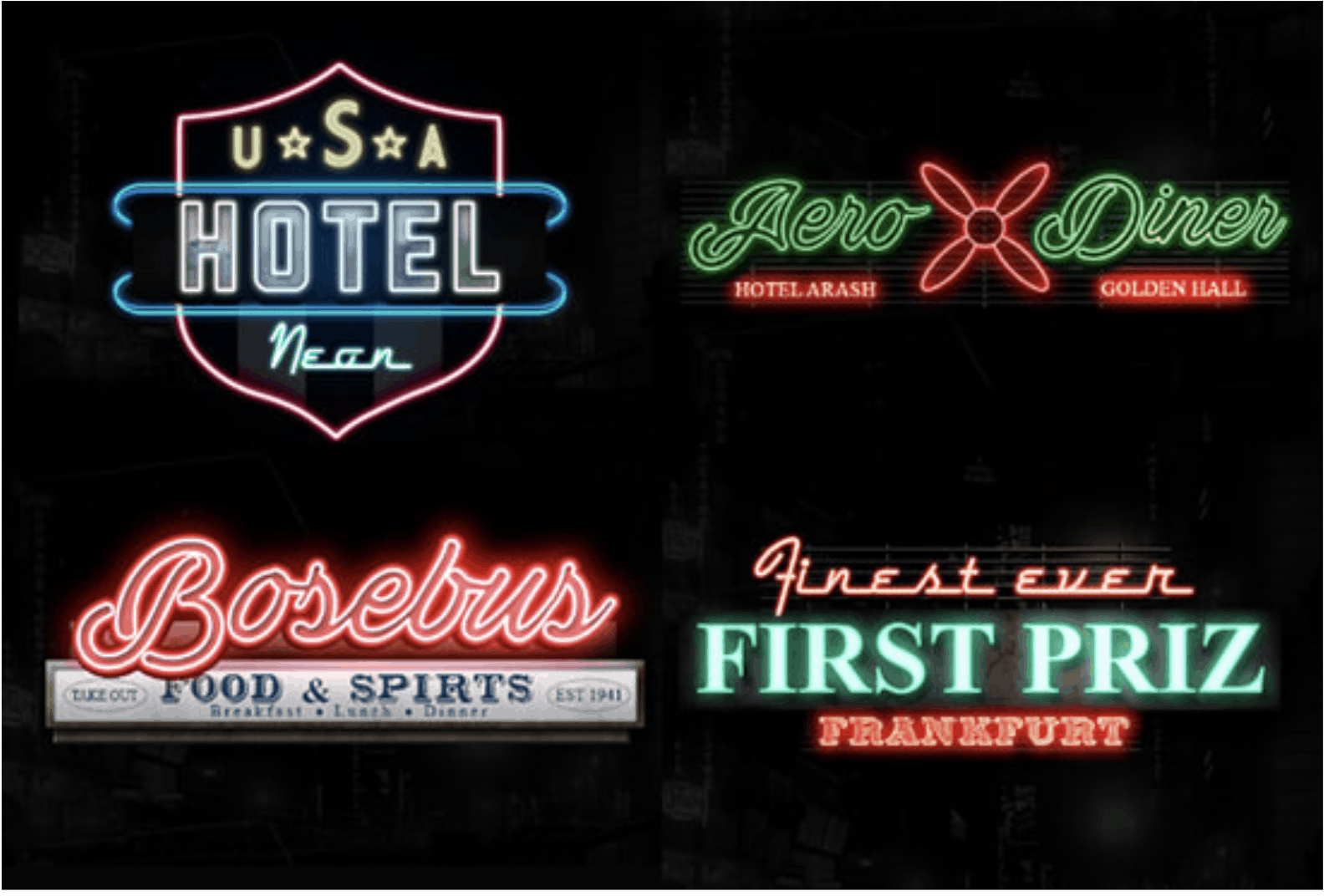 Logos by johnelements
(hire johnelements for $5)

Which Vintage Logo Maker Is Right for You?
Whether for a
craft beer logo
, a high-end
fashion brand
, or a local 50s
diner
, the key to achieving a nostalgic logo boils down to one thing: choosing the right logo maker. And fortunately,
all of the tools on this list can give you a cool, retro-inspired logo design
! It just depends on what you're looking for:
If you want a super-quick design process based on a detailed startup wizard, I recommend Tailor Brands. The customization options are well-curated to give you just the right editing capabilities without too much choice.
If you're a little pickier about every last design detail (like I often am!), then try out Wix Logo Maker or DesignEvo. Both programs offer creative logo concepts and awesome customization options but are still beginner-friendly.
Here's one last look at what each retro logo generator offers.
| | | | |
| --- | --- | --- | --- |
|   | AI-generated logos or logo templates? | Can I get help from a professional designer? | Additional services available for a fee? |
| Wix Logo Maker | AI | Yes – purchase a premium plan for logo touch-up from a professional designer | Yes – business cards, Wix website plans, and custom domain |
| Tailor Brands | AI | No | Yes – brand guidelines, presentation decks, business cards, and social media scheduler/analytics tools |
| Looka | AI | Yes – hire a Looka Senior Designer at an hourly rate | Yes – business cards, website builder, and social media kit |
| DesignEvo | Templates | No | No |
| LogoMaker | Templates | Yes – hire LogoMaker's in-house designers to create an original logo | Yes – merchandise printing, business cards, and website domain |
Still not feeling confident about designing your own vintage logo
while staying on trend
? Then don't forget to
check out Fiverr
. Even the best logo maker can't compare to a truly custom-made design, and Fiverr can give you professional results for a comparably low price. Happy designing!