Jump down and find out how you can hire a pro logo designer for as little as $5.
9 Best Barber Logos
My colleague recently tested several logo design services to discover which ones delivered the best design work for the best value. His results were a pleasant surprise! Check out his
comprehensive logo design service comparison
to see how some of the most popular services performed.
How to Get Your Logo Designed for $5
A professional barber logo design doesn't have to be expensive to be high-quality. On Fiverr, a freelancing platform, designers offer packages starting at just $5. This means that you can get a quality logo, all for less than the cost of a fancy coffee. Intrigued? Here's how it works.
Go to the Fiverr homepage
 and search for "barber logo" to pull up all of the designers offering relevant packages. Scroll through the list and click on any profiles that stand out.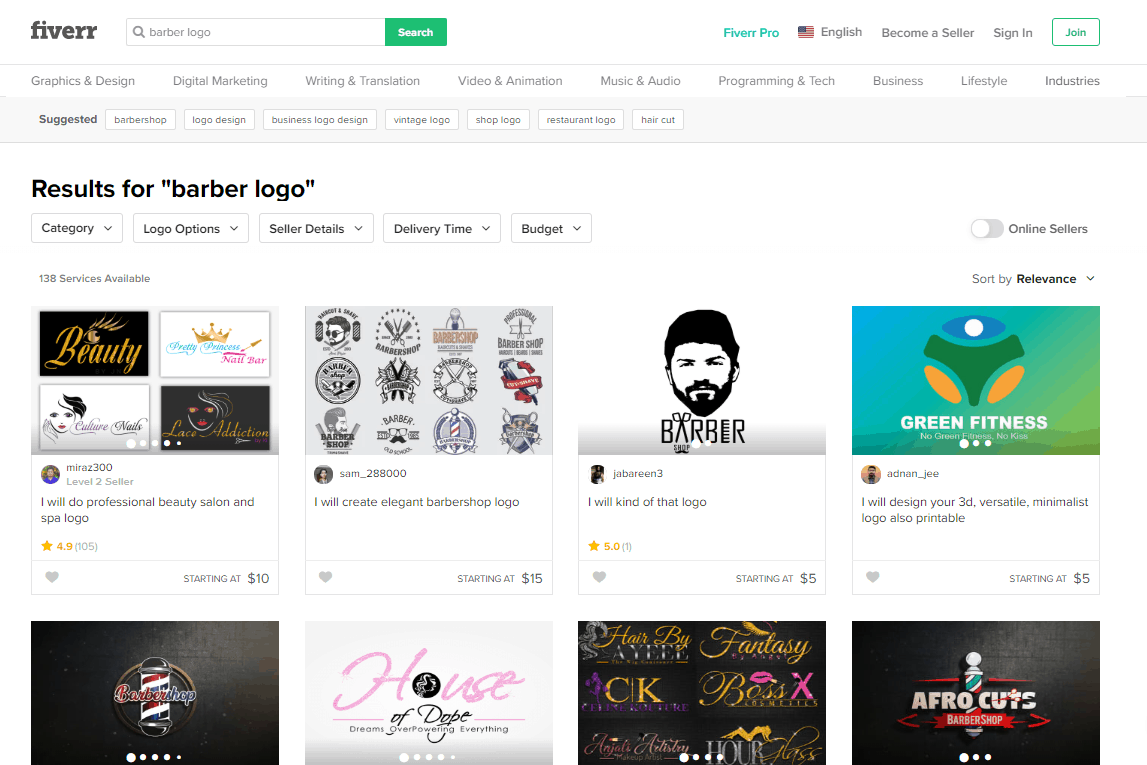 A designer's profile is the best place to get to know them and find out all about their work. You can review their 'About This Gig' section, their services, and their portfolio. Take a second to read through any customer feedback and feel free to shoot them a message if you have any queries.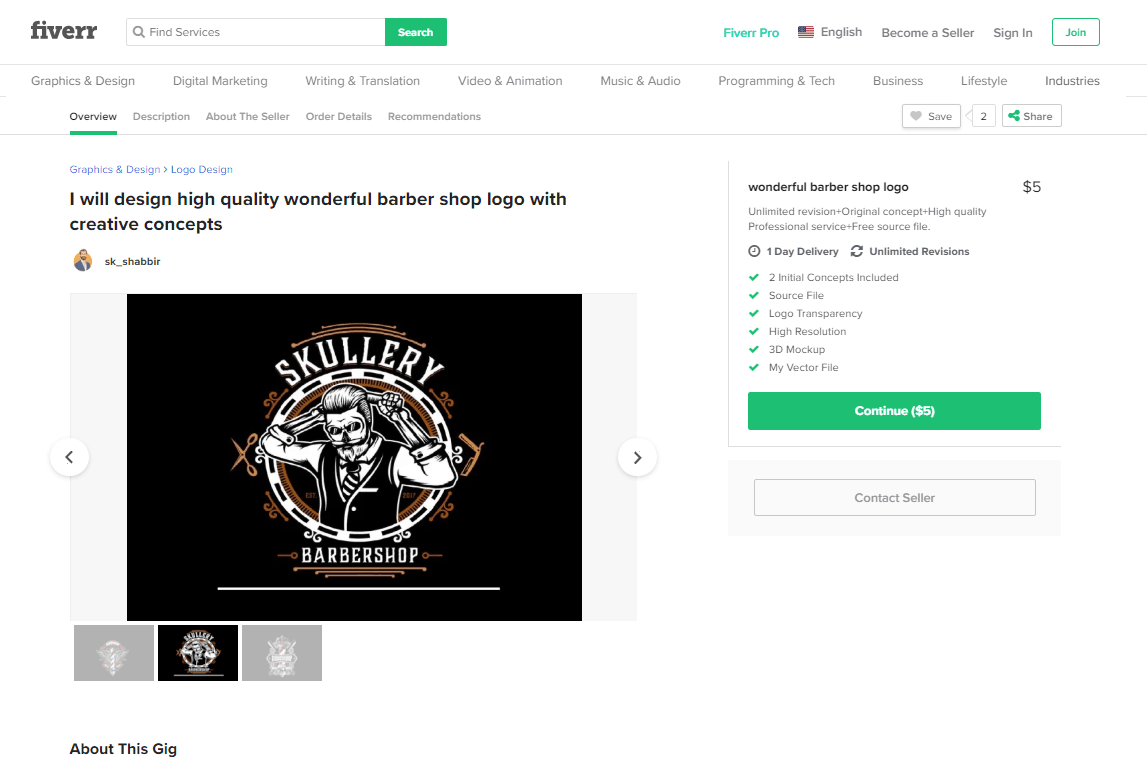 Once you're happy you've selected the best package for your project, head to the payment page to review and complete your payment.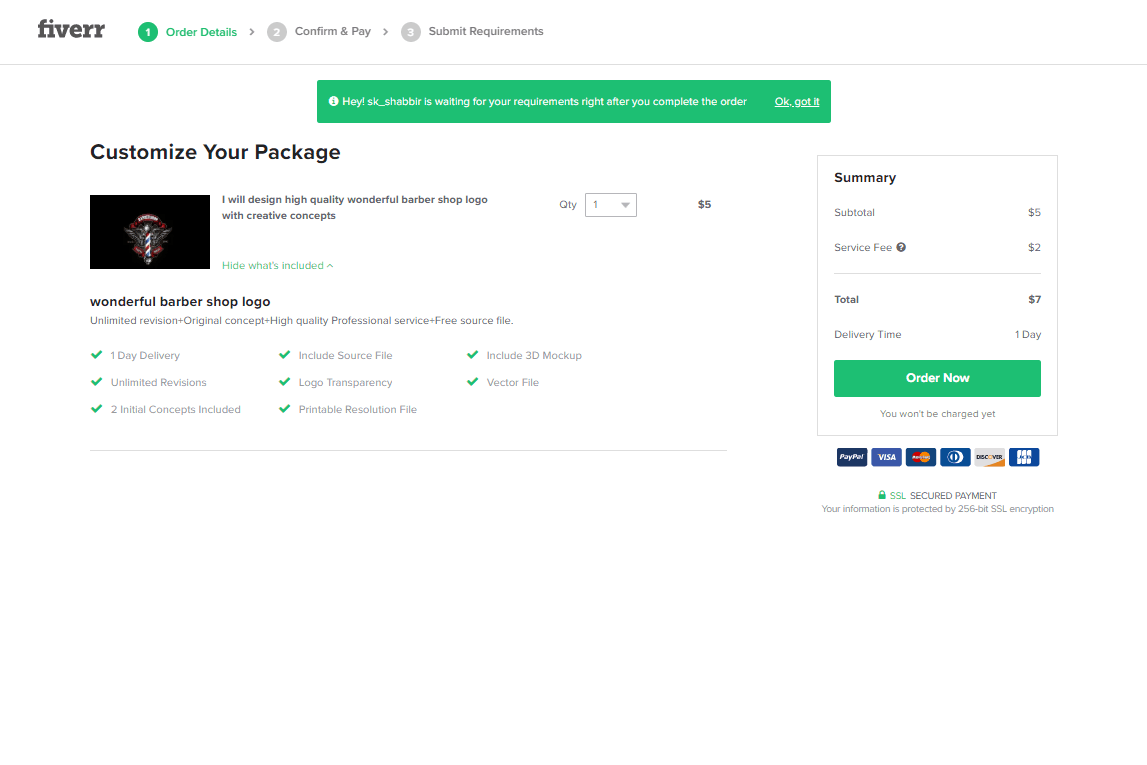 With Fiverr, hiring a logo designer is incredibly straightforward. Some other great Fiverr features include:
Fiverr Pro – For a little extra money, consider hiring a Fiverr Pro designer. These freelancers have been carefully vetted by Fiverr employees and offer buyers exceptional design work, timely delivery, and excellent customer service.
Payment protection – You pay for your logo in advance but your money is held safely by Fiverr until you've received a design you're happy with.
Package add-ons – This is an easy way to make a package more bespoke. Some designers offer extra services, which you can add to any existing package. These can include 3D mockups, multiple logo revisions, and a social media kit.
Designer search options – Narrow down your search results using the handy filters. These include options for logo style, delivery time, and budget.
Want to know more? Check out our
in-depth Fiverr review
 for more tips and example logos.
How to Make Your Own Logo Design
Creating your own logo seems like an easy way to take creative control and save some money. Right? Well… not always. Making your own logo takes time – you'll need to do research and put thought into your new design. And while many logo makers will let you create your logo for free, you'll need to pay in order to download your logo in a usable, high-resolution file. If your mind is set on taking a hands-on approach, my recommendation is to use Wix Logo Maker. There are lots of logo makers to choose from, but Wix Logo Maker does a great job of bringing all the best logo making features together in one tool. First,
go to the Wix Logo Maker homepage
 and sign up. You need to do this to use the tool, but it also lets you save your logo to your profile, so you can start and stop whenever you need without losing your progress. Start by entering your company name and tagline.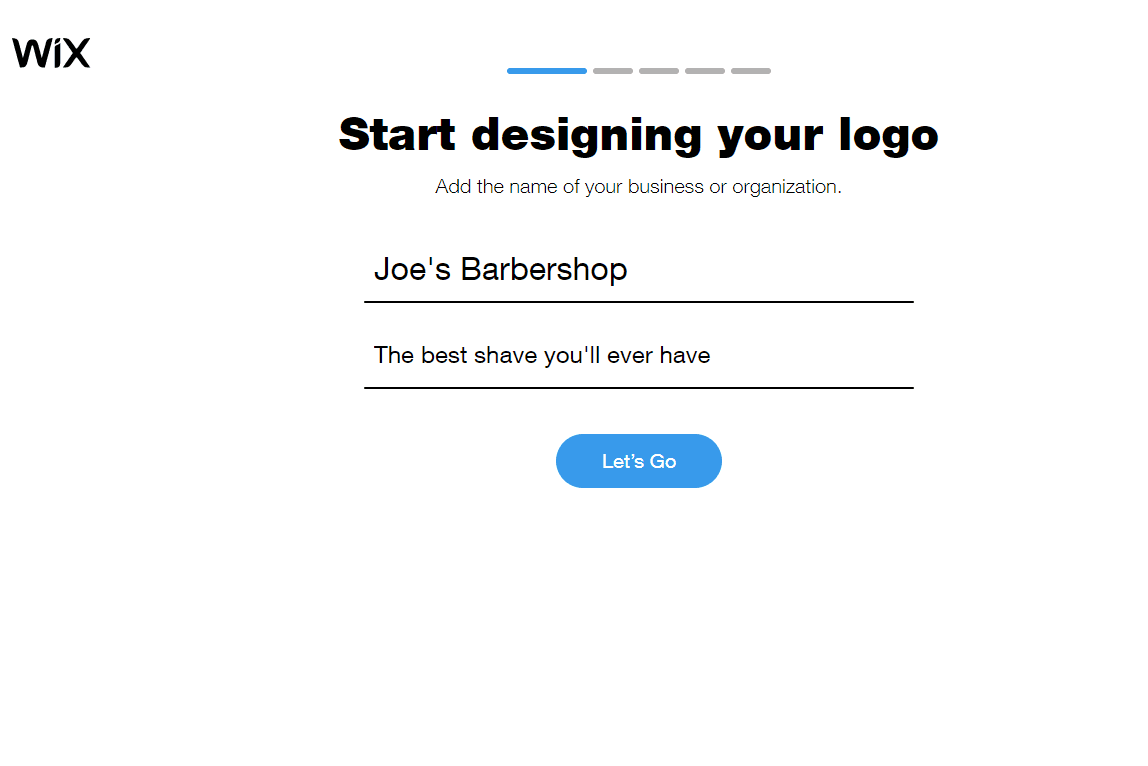 Choose your industry from the dropdown list – they have a specific option for Barber Shop, which is what I used in my example.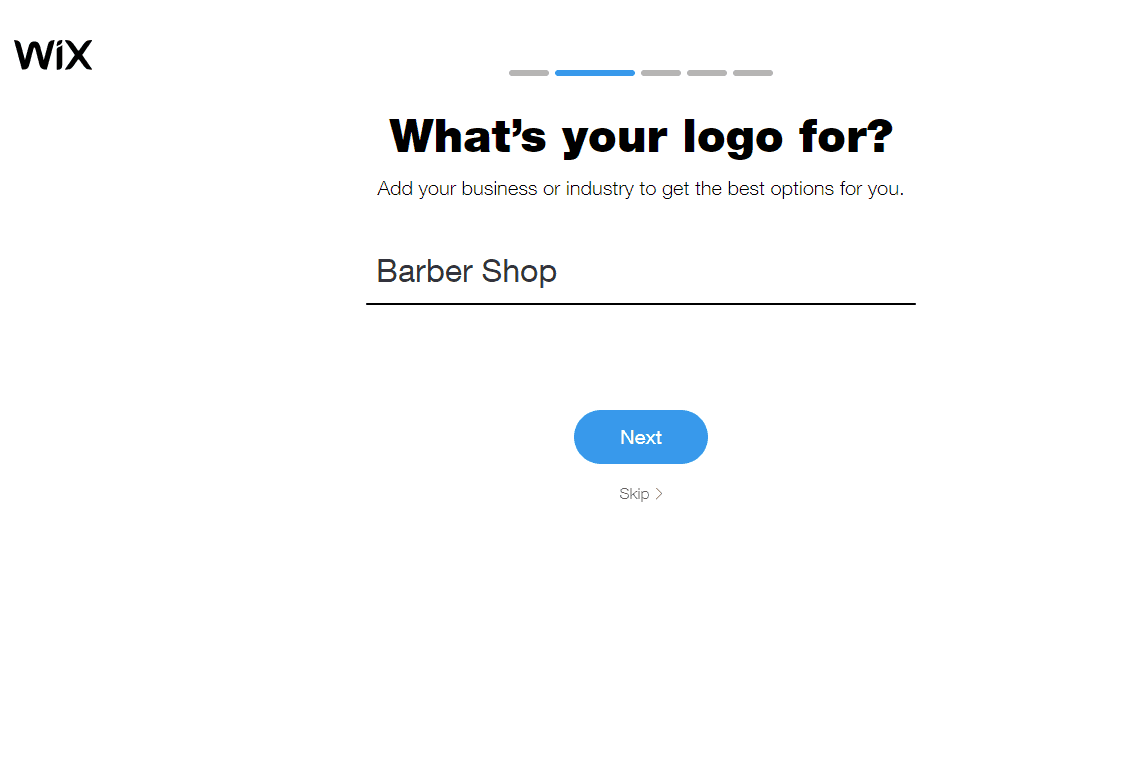 Next, you'll need to select a few descriptive words to tell the AI what your design should look and feel like.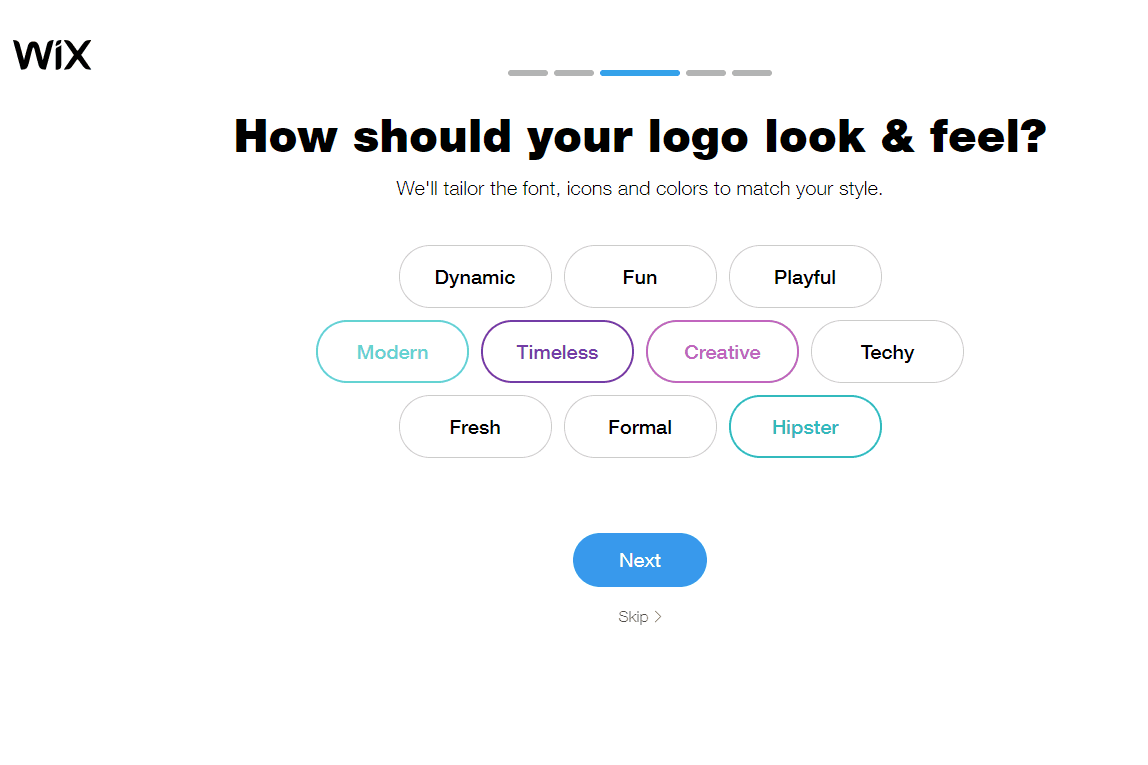 A few logo pairs with different styles will appear next, simply click on the logo you prefer. This helps the AI get a feel for your tastes. Don't like either style? Click
I don't like either of them
to move on.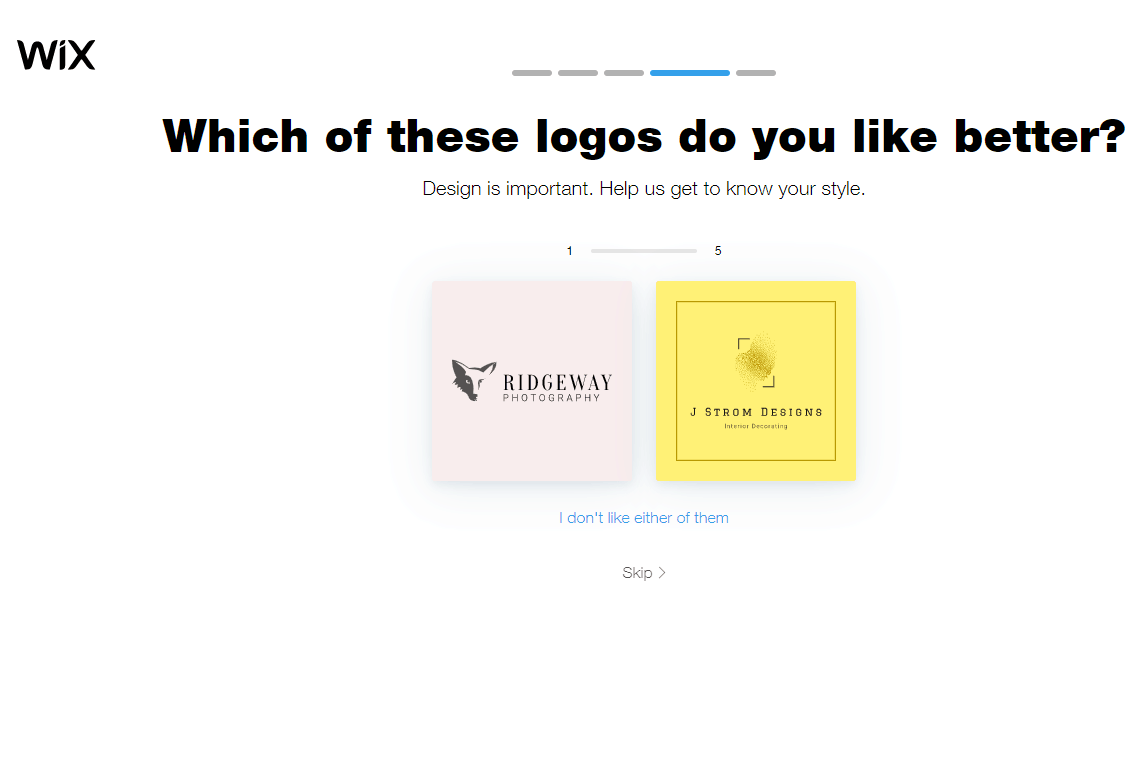 Let Wix Logo Maker know where you'll be using your new logo, such as on social media, merchandise, or a website.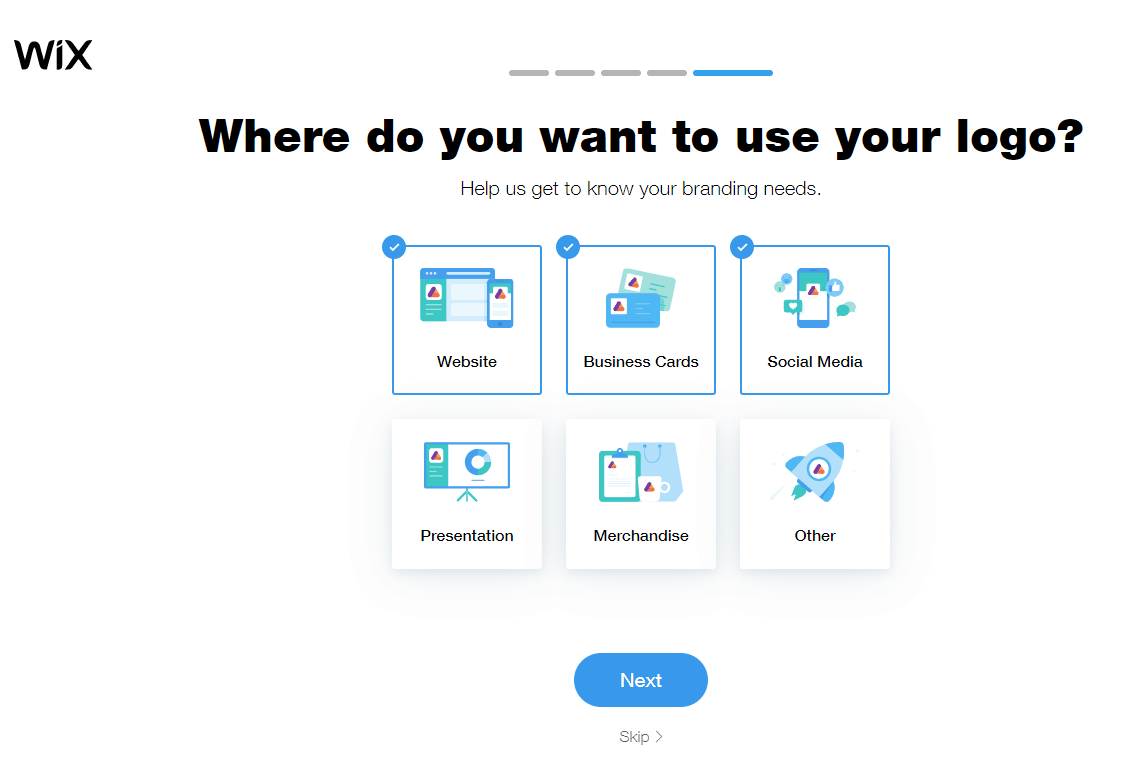 Your logo suggestions are up next! Scroll through the generated templates until you find one you like. The
Load More
button will bring up more options when you get to the end of the page.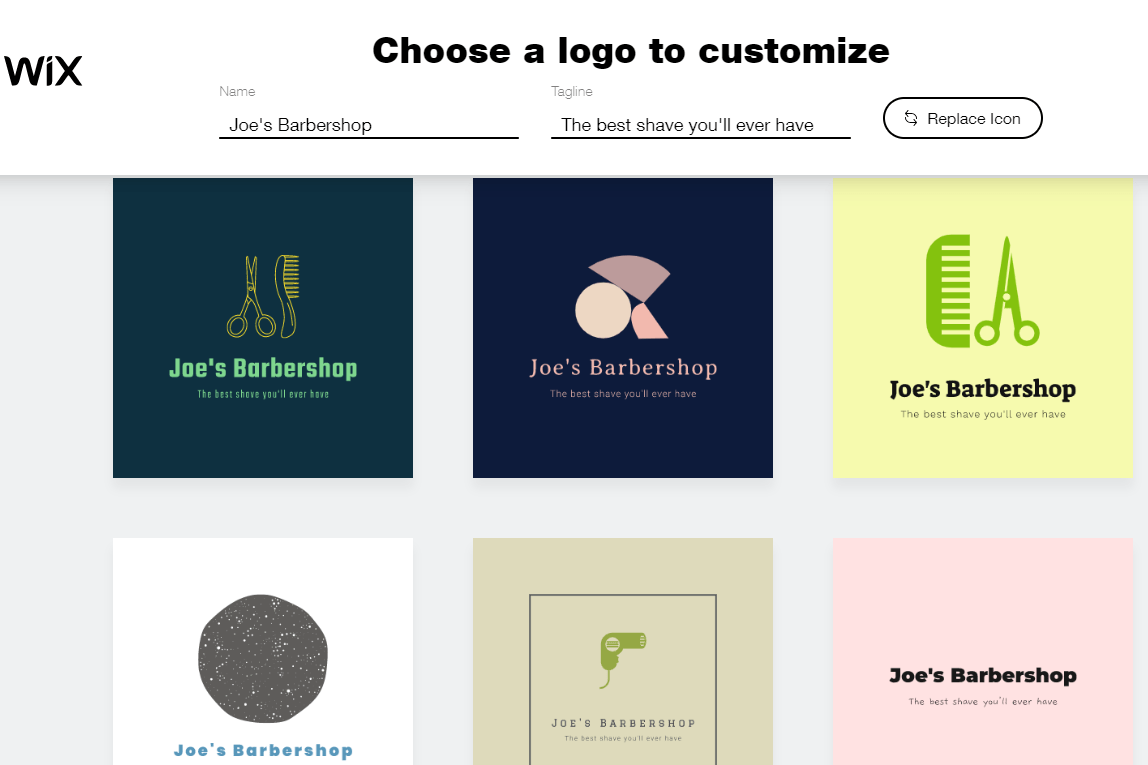 Want to try out the templates with some other icons? Click
Replace Icon
and search "barber" to see what comes up. Depending on your specialism, you can try searching for other terms, such as beard, shave, and mustache. Click on a new icon to apply it across all the templates.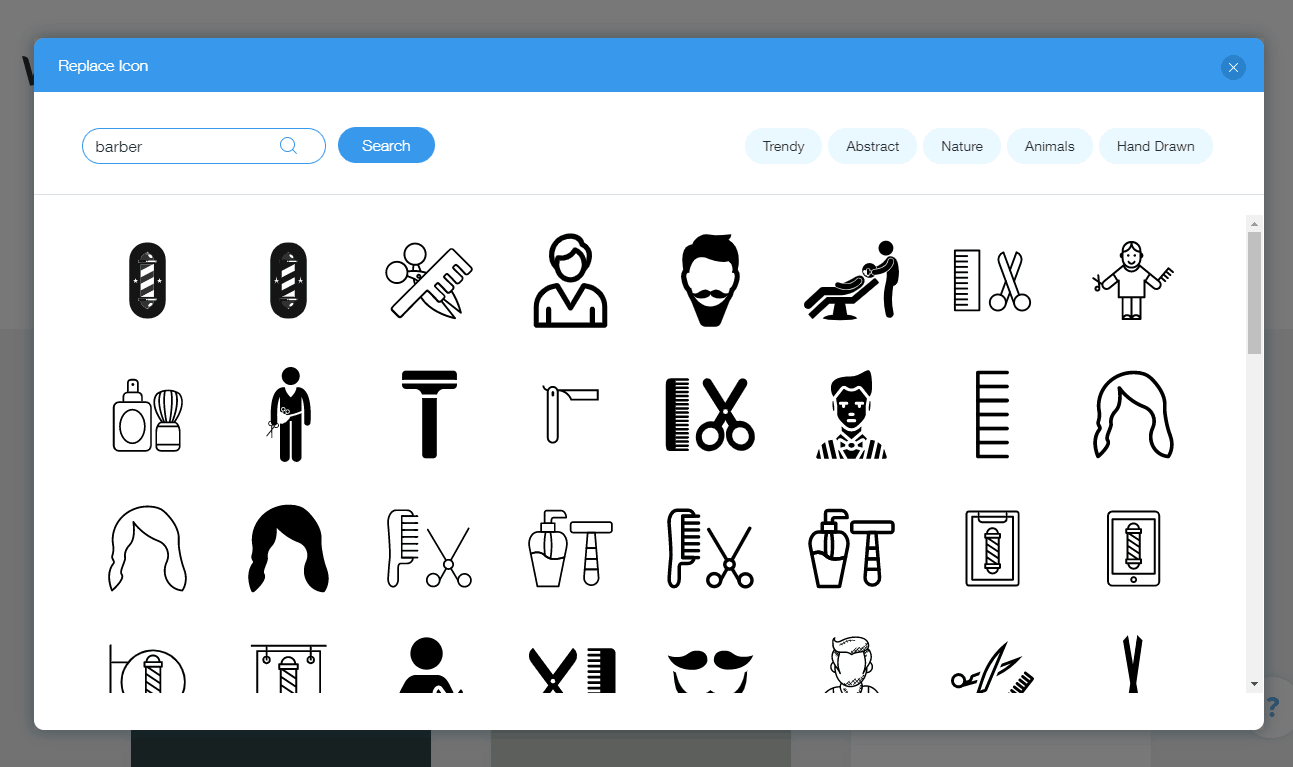 After discovering a logo that appeals to you, proceed to personalize it using the logo editor. The logo editor offers numerous customization options for your selected template. In my case, since my logo lacked an icon, I introduced one and incorporated a colored border to enhance its visibility and distinction. All done? Your logo is nearly ready to use. The final stage is selecting a package, paying, and downloading your brand-new design.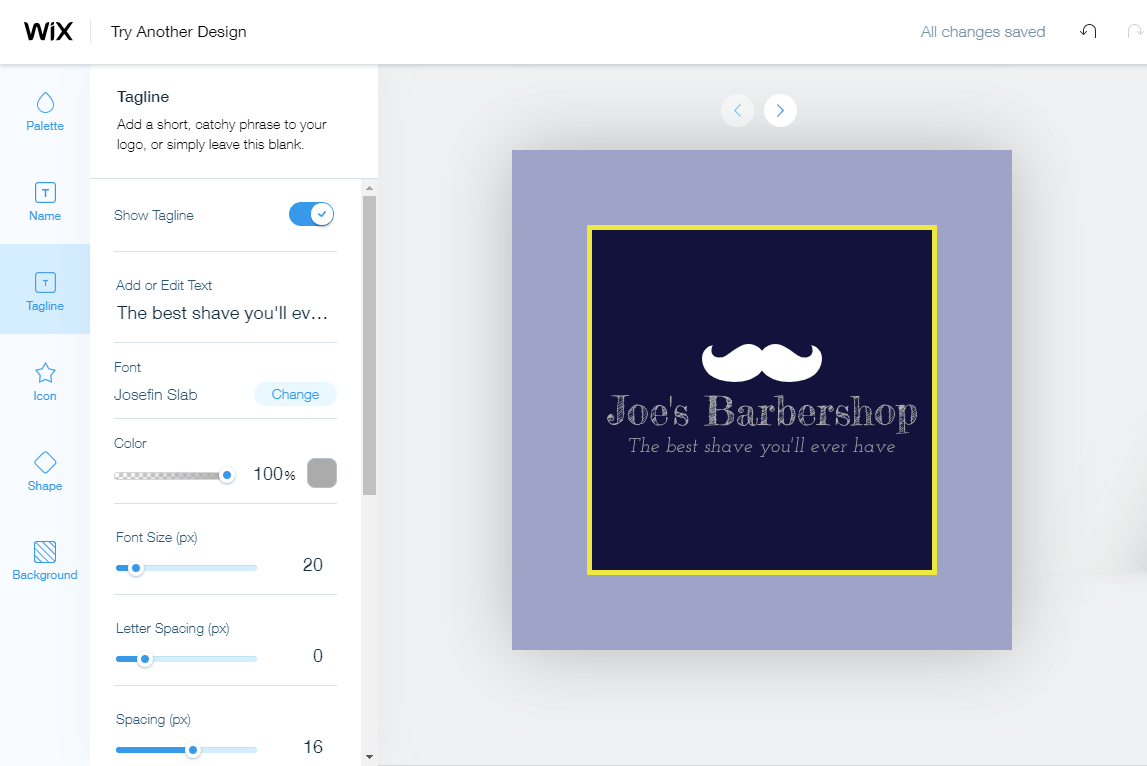 Read our
in-depth Wix Logo Maker review
 to find out more.
Looka – With Looka, you can create your logo and also shop for other branding materials for your company, such as website design and business cards. Learn about its features in our full Looka review.
LogoMaker – The templates at Logo Maker are created to look simple and effective. This makes them a great base for personalization. See some logo examples in our expert LogoMaker review.
Summary
To save yourself time and stress, my top recommendation is to hire a logo designer through
Fiverr
. You're guaranteed a high-quality, professional design for prices as low as $5, If you're going to the creative route,
Wix Logo Maker
 can help. Its impressive AI technology helps guess the sort of thing you'll like, so you can customize an attractive template, rather than staring at a blank page trying to create something from scratch. Not sure just yet if either of these options are for you? Take a read through my colleague's
expert logo design comparison review
to see how some of the popular logo design services held up against each other.
Some honorable mentions for alternative logo makers: