Keep reading to find out my trick to hiring an expert designer for as little as $5.
---
9 Best Abstract Logos
My colleague tested some of the most popular design services to determine which ones had the best quality. You can
check out his full logo design services compariso
n to see which services he tested and how they performed. One of the services in the contest ended up creating our new logo design!
How to Get Your $5 Logo
Graphic design is usually costly, this much we know to be true. Before I discovered Fiverr, I'd never have thought I could afford expert logo design. But now, I know exactly how to score a logo at a $5 price point, and I'm here to tell you how. Fiverr is a freelancing platform where designers can price their services from the entry-level cost of $5. The cost of packages can rise from there, but you'll find even the most qualified and experienced designers keep their entry prices low to remain competitive. You'll find thousands of designers with a huge range of design styles – making it the perfect place to start your search. To see how it all works,
head to the Fiverr homepage
. Type "abstract logo" in the search bar to bring up all the designers with matching logo packages. Explore the results until you see a designer you think could be a good candidate for your new logo design.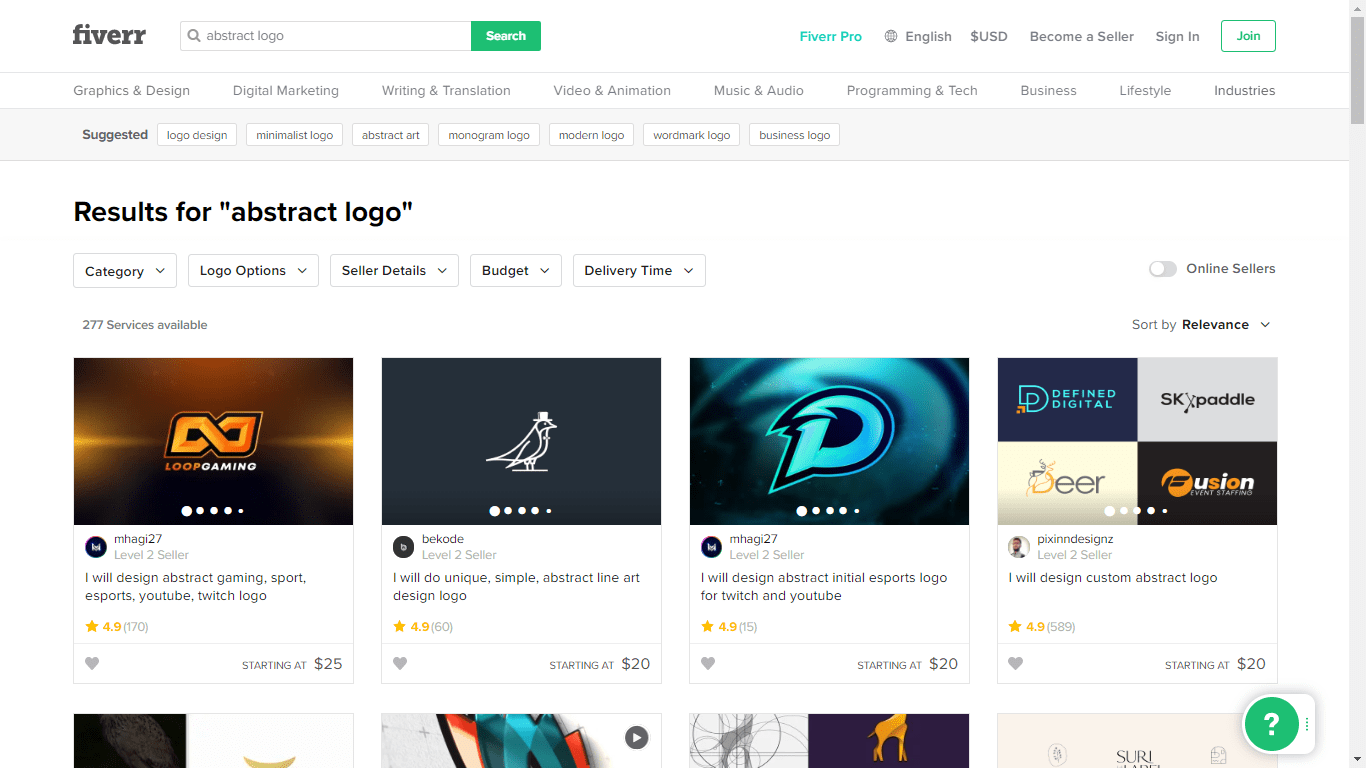 Clicking on their profile snippet will take you to a full view, which includes their portfolio and package offerings. You can also read through their "About This Gig" blurb and reviews left by previous customers. You should have access to everything you need to decide if they're the right fit for you. If you like what you see, click
Continue.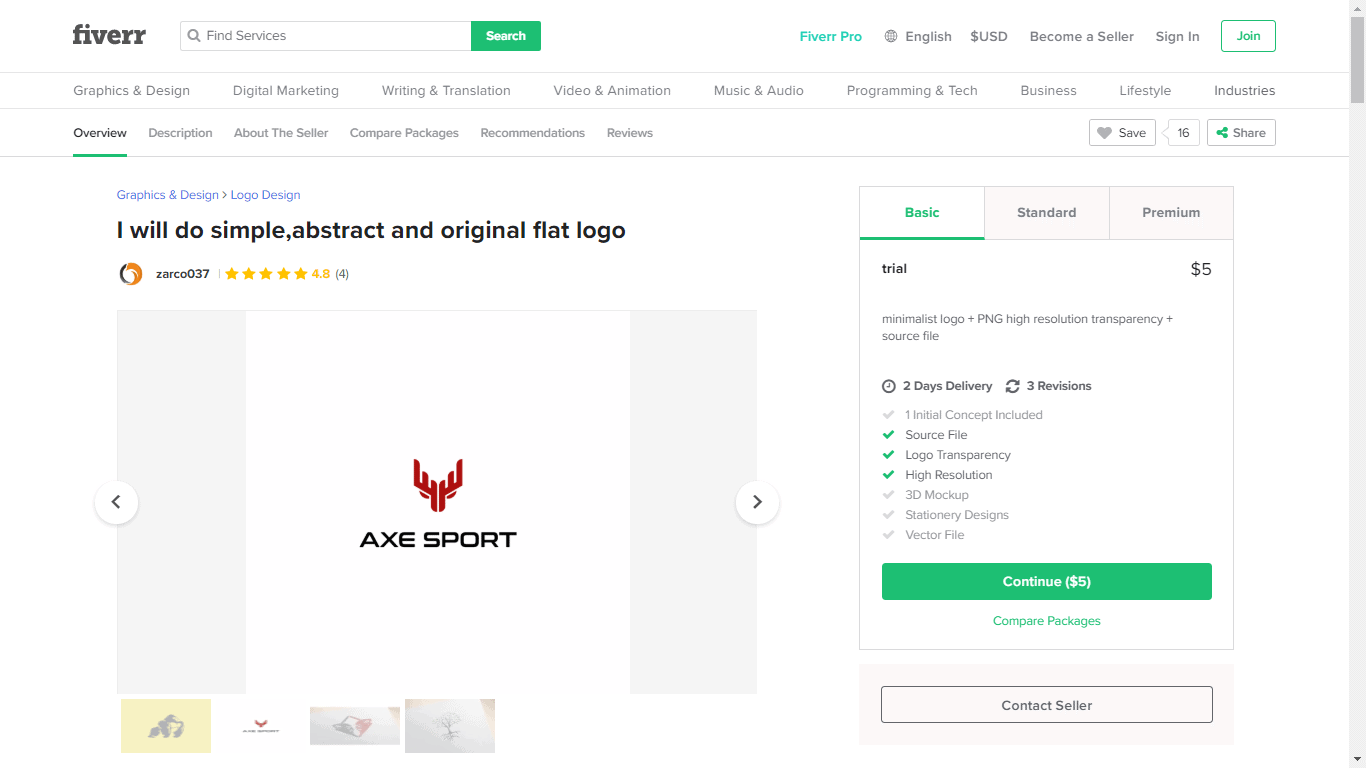 The next page is the payment review page, where all the final costs for the package are laid out. Here, you can see a breakdown of the services in your chosen package. Check they meet your needs, then hit
Order Now
to enter your details and complete the payment. After this, you'll be able to instruct the designer on your exact logo requirements.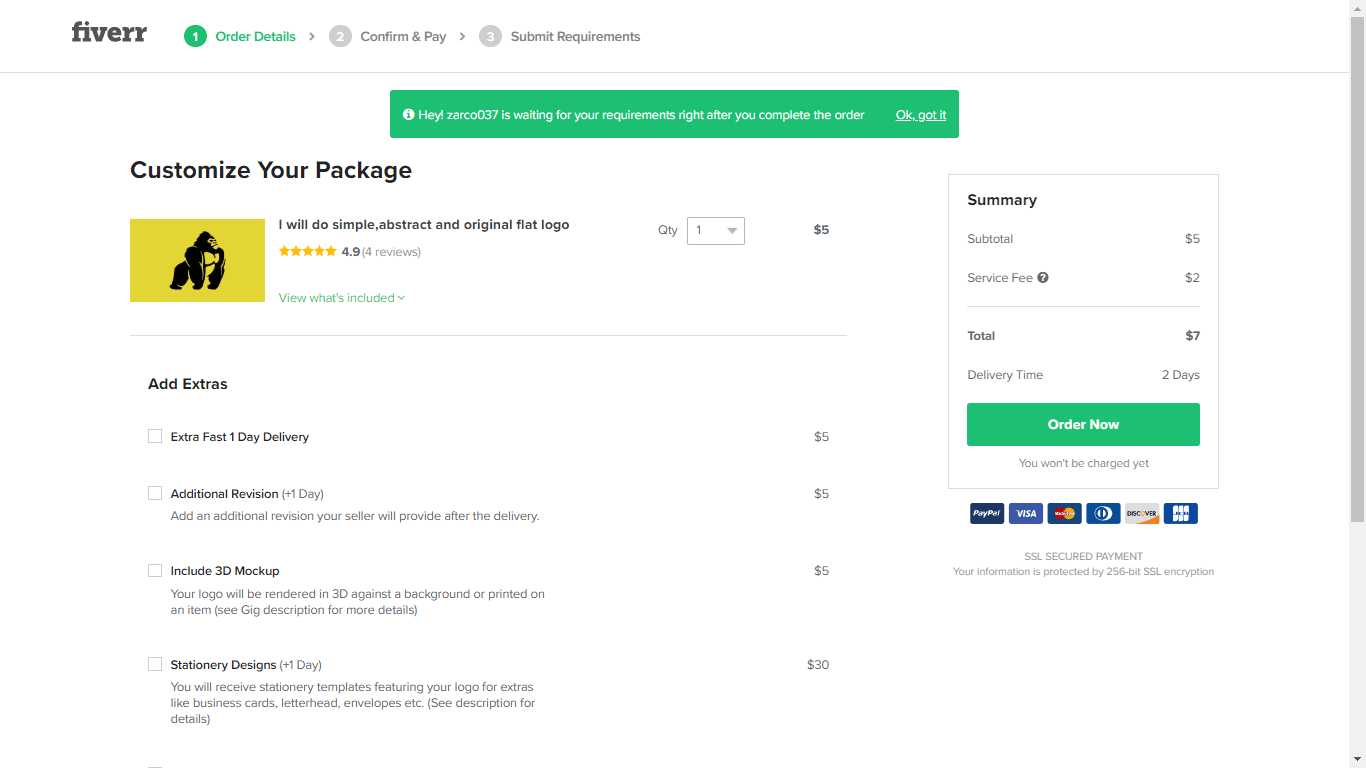 And there it is – a commissioned logo, heading your way in just a few days. If you know exactly what you want, the whole process from searching to commissioning could take just a few minutes. Some other cool things about using Fiverr:
Shop by experience – Designers are placed into seller levels indicating their time on the site and customer feedback. Choose a designer with a high seller level to help guarantee a great user experience and end product.
Make a package your own – Many designers offer package add-ons, like multiple revisions, printable files, and expedited delivery for a small fee. This allows you to tailor their set packages to your specific needs.
Useful search filters – Since there are literally thousands of designers to choose from, searching can take a while. Instead, use search filters like logo style, seller level, delivery time, and budget to narrow down the list.
Safe payments – Your money is held in escrow until you release it to the designer. Once you have a finished product you love, you can authorize the payment, and only then will the money be transferred.
Want to know more?
Read our expert Fiverr review
to see some logo samples.
How to Make Your Own DIY Logo
Considering going the DIY route and using a logo maker? While you'll need to invest some time and creative skill to get it right, a logo maker could be the right path for you if you're thinking of a relatively straightforward abstract logo featuring an icon and text. But it's important you choose the right tool, the wrong ones will make the whole process far harder than it needs to be. I like Wix Logo Maker. It uses cutting-edge artificial intelligence (AI) to generate logo suggestions. It does this by using your answers to a few simple questions to create logo templates that suit your industry and design preferences. Want to see how the whole process works from start to finish?
Head to the Wix Logo Maker homepage
 to begin. Enter your company details after you've signed up to get started.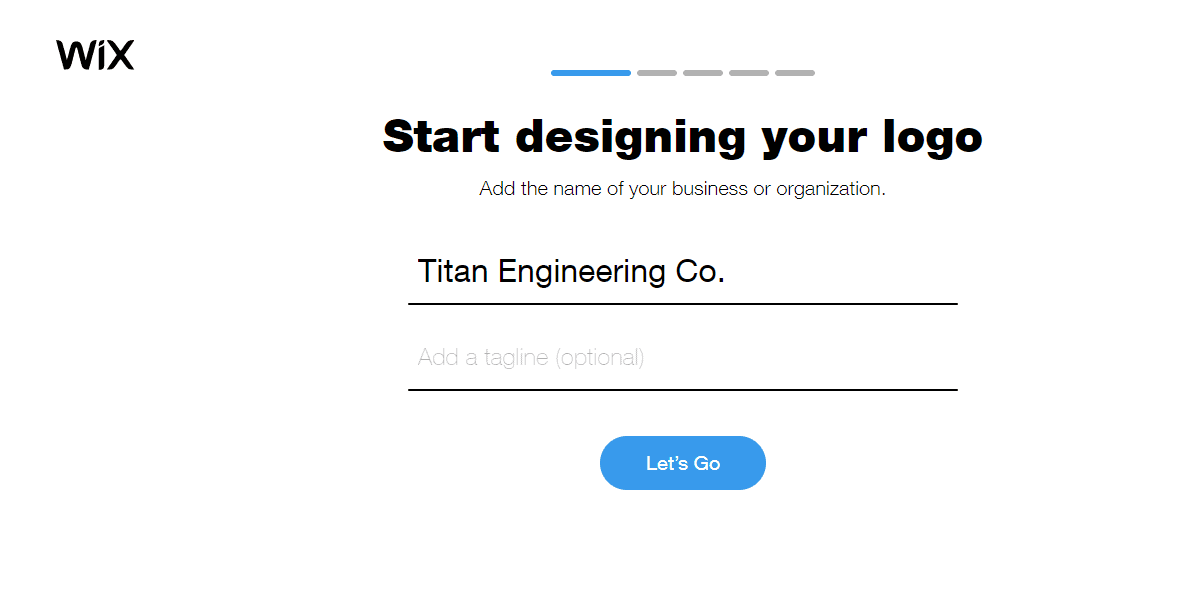 Search for your industry in the search bar provided and choose the closest match.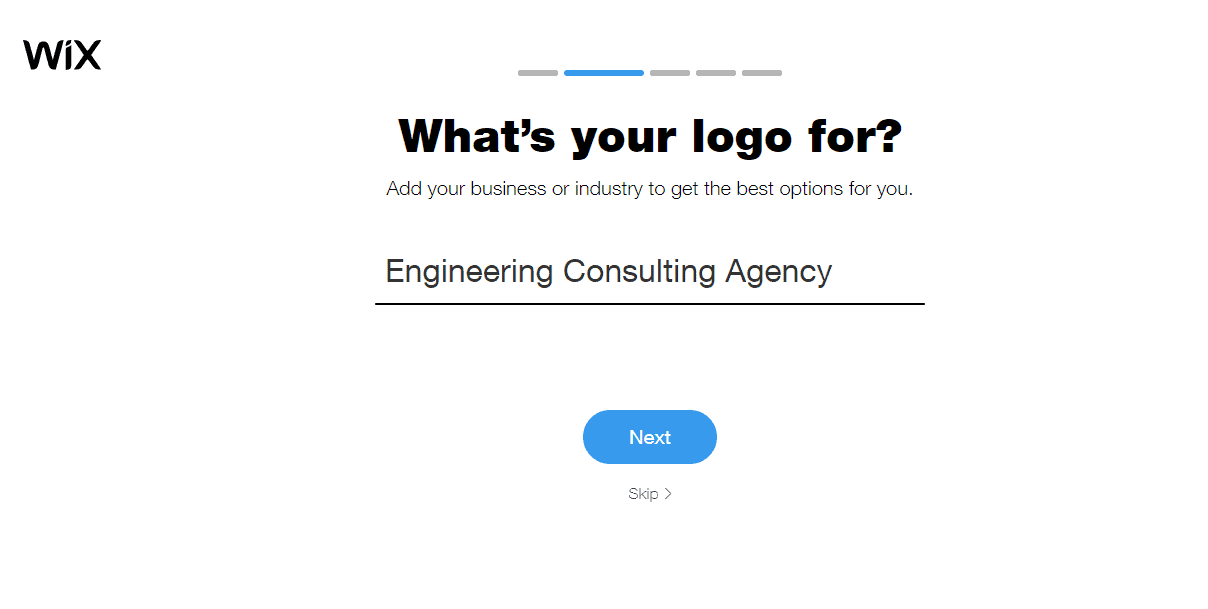 If you haven't already, you need to start envisioning your perfect logo. How would you describe it? Select all the applicable words from the options available.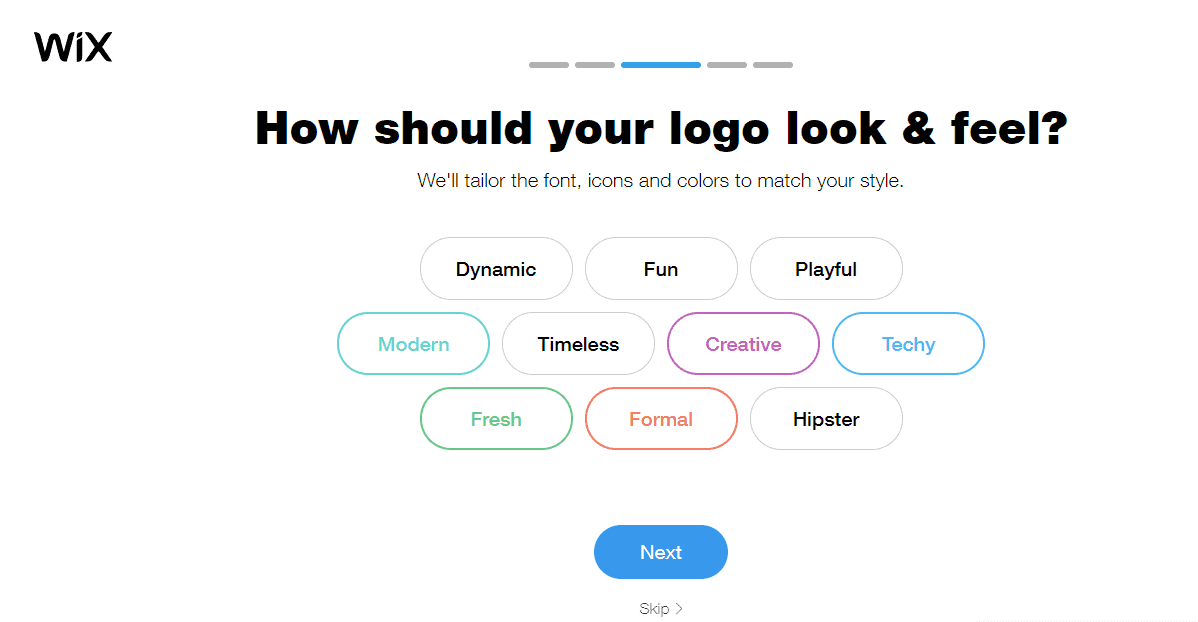 The logo pairs are an important learning tool for the AI. In each pair, click on the logo you like best to help it understand your design preferences. You can also click
I don't like either of them
to skip the pair entirely.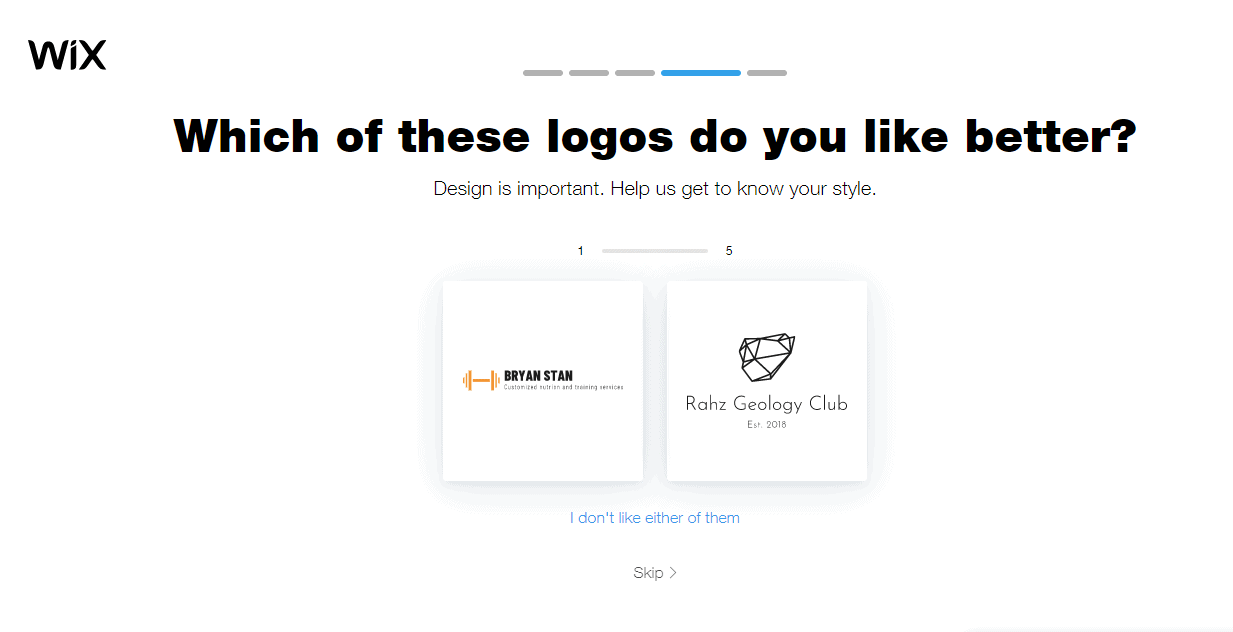 Next, flash forward to the future. You have your new logo. Where are you planning to use it? Your options include social media, a website, presentations, and merchandise. Feel free to select as many or as few as you need.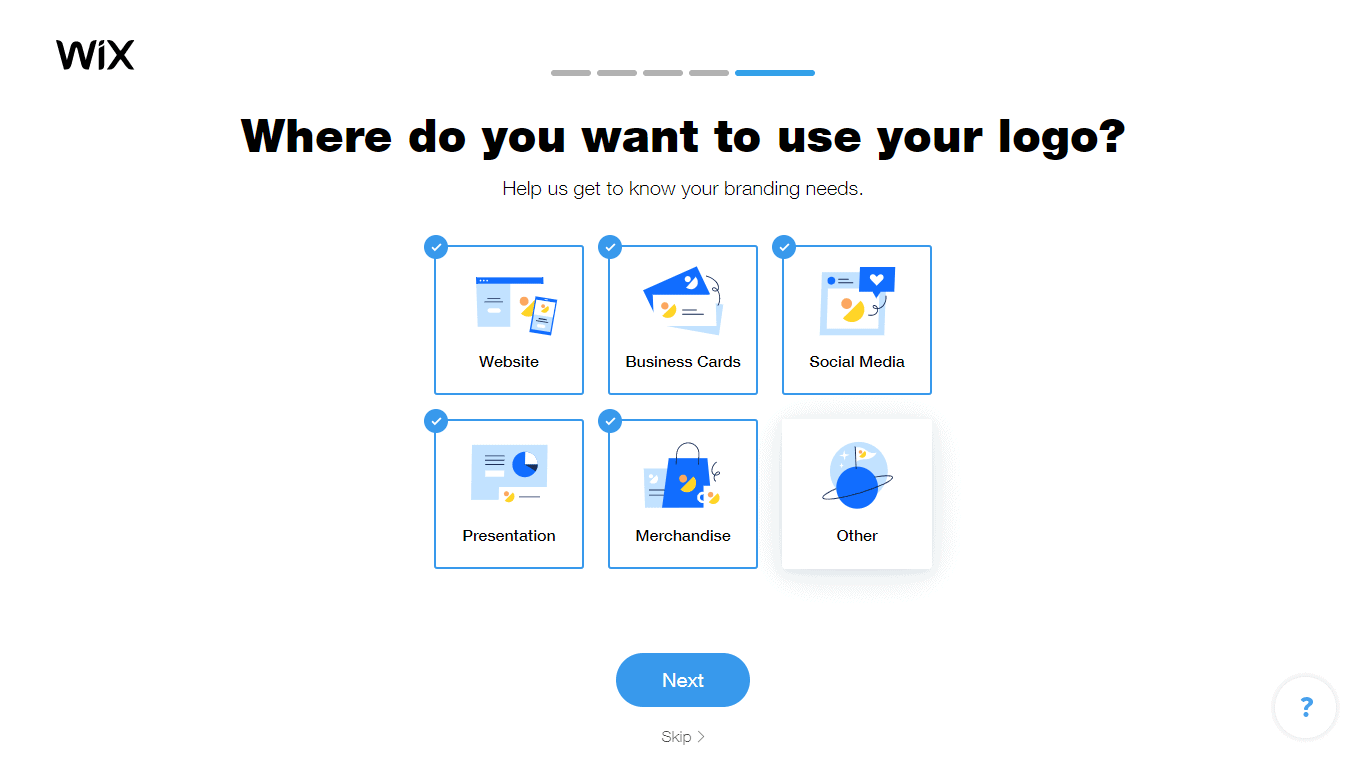 Give the AI a little thinking time, and voila! Your logo suggestions are here. It will have generated quite a few, so take your time reviewing them. You can click
Load More
when you've reached the end of the page.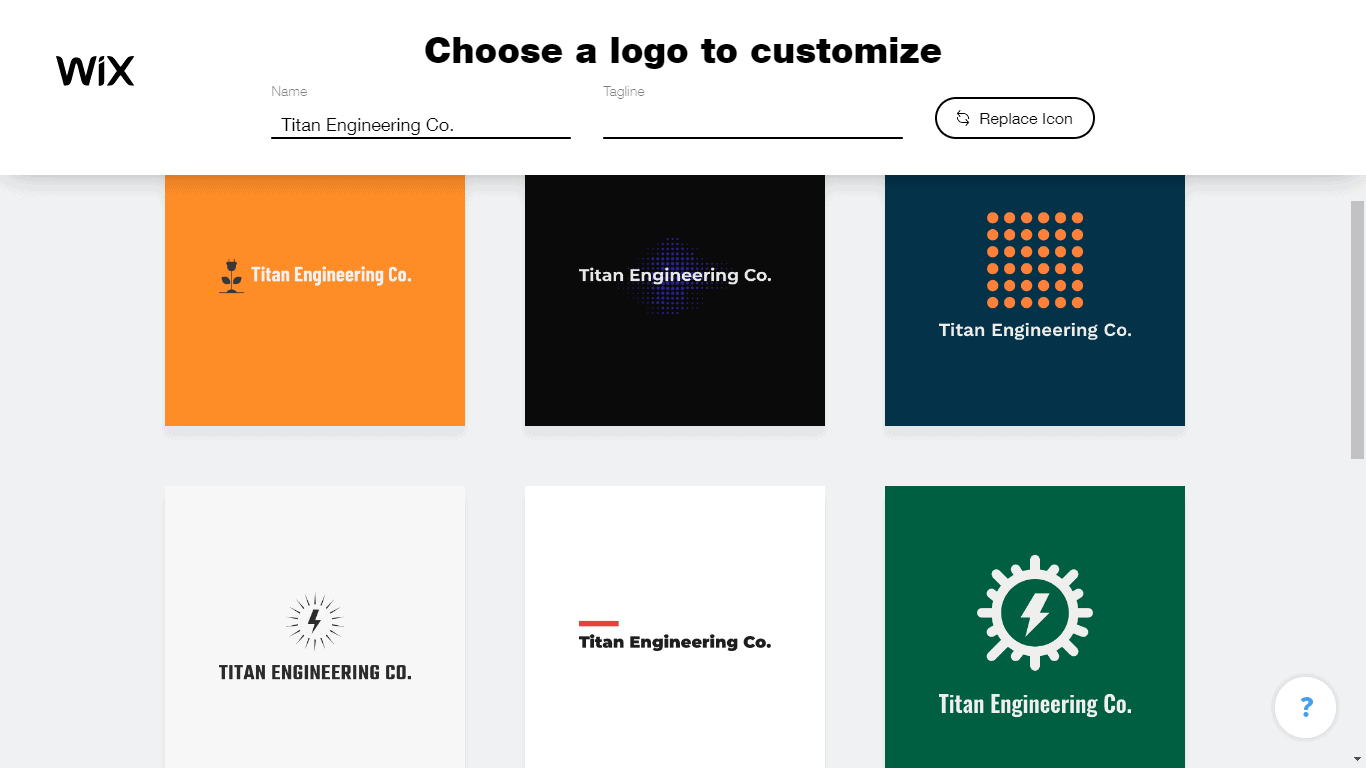 It's likely the icons in the templates will be a mix of abstract options and those relating to your industry. To change out the icons for something more specific, click
Replace Icon.
Then hit the  
Abstract
button to bring up relevant icons. When you find the one you want, click on it to add it to the logo designs.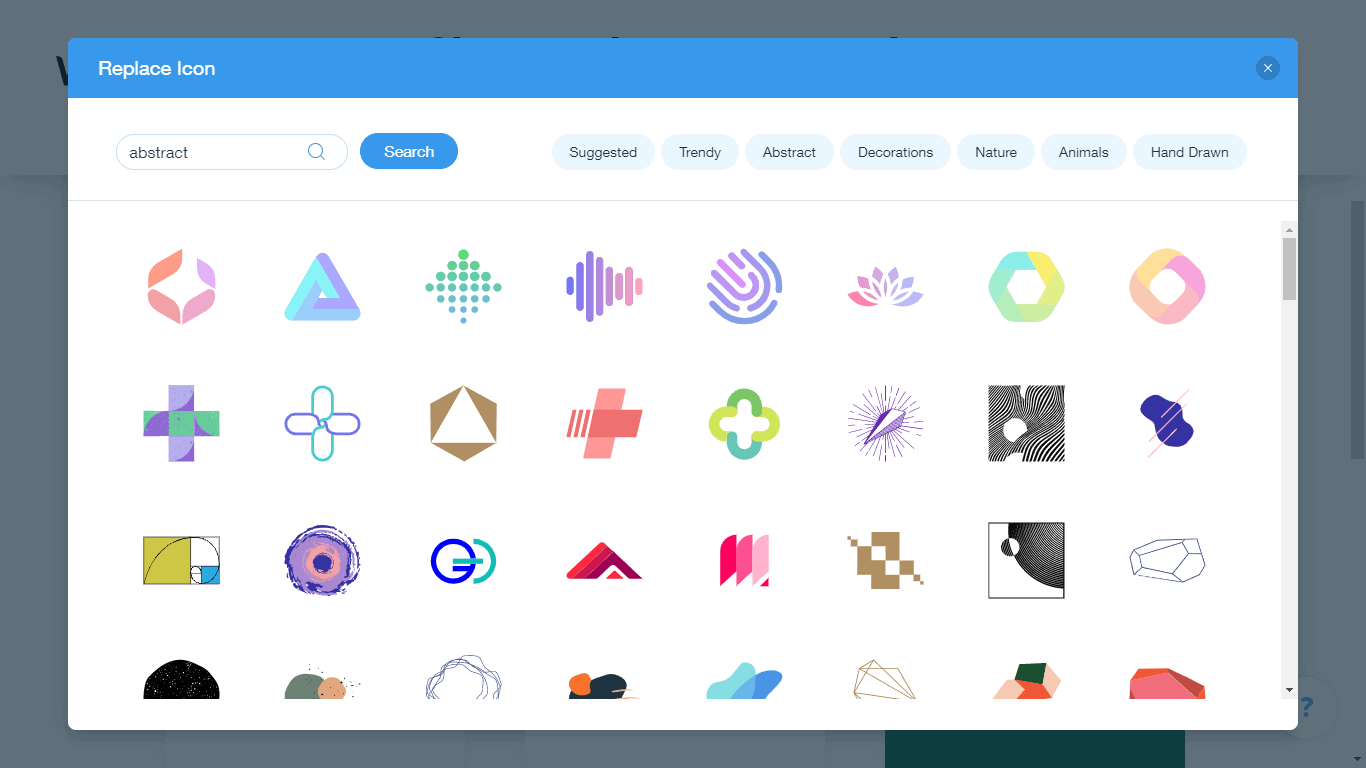 Ready to edit your chosen template? Click
Customize
to head to the logo editor. Here, you have loads of design options to make your logo your own. Choose any of the 100+ font options for your text and get creative with your logo's color scheme. I chose a present color palette for my logo example, a great option if you're low on time or want something guaranteed to look good.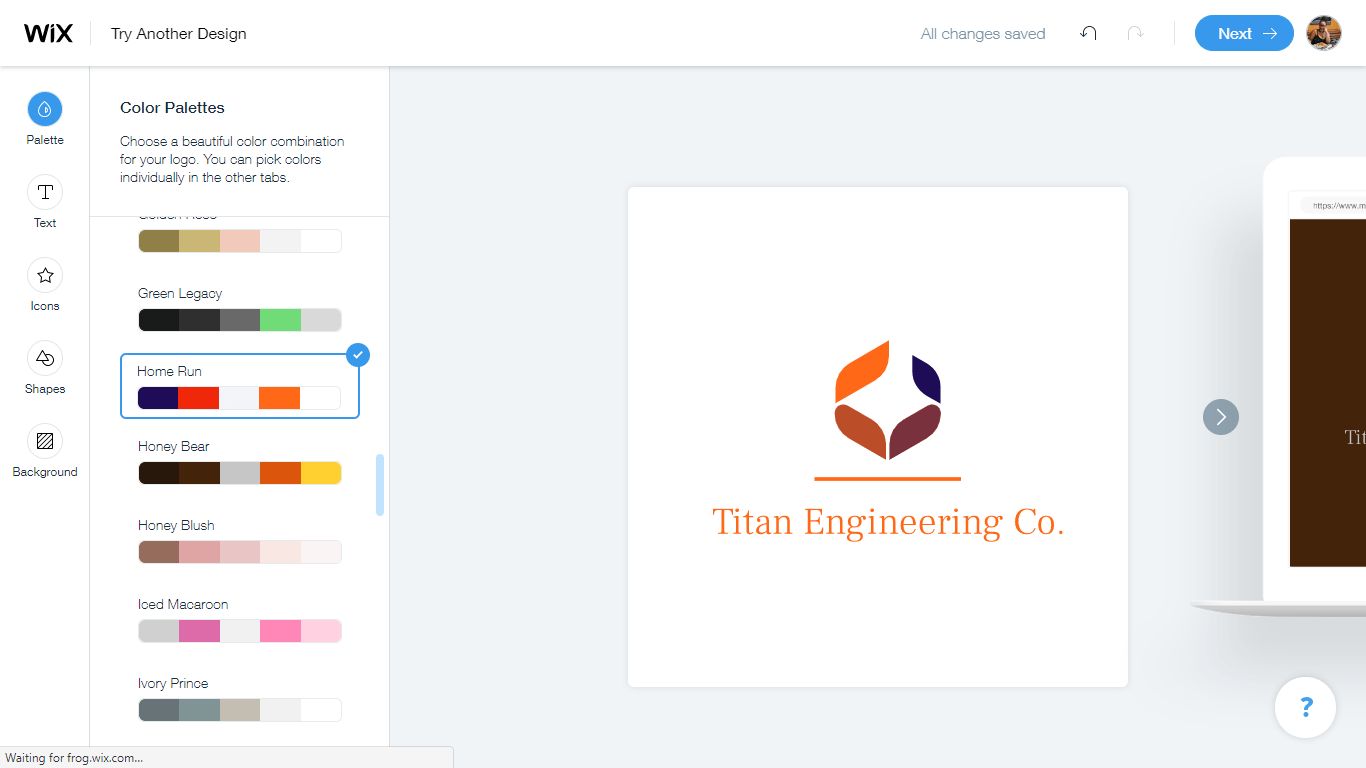 When you're ready to download your logo, click
Next
to choose your package and make your payment. Once paid, you can download your new logo in high resolution and begin using it as needed. If you're not 100% sure about your finished design, you have the option to download a free, smaller version to keep and use for comparisons.
Wix Logo Maker Alternatives:
DesignEvo – DesignEvo grants you access to over 10,000 logo templates across 18 searchable categories. You will also find a dedicated abstract category to facilitate your search for logos.
Looka – Looka is a full-service design platform where you can create your new logo design and then shop for matching branding materials. It's a great option for new companies or an established company looking for a complete branding overhaul.
Want to know more? Read our
expert Wix Logo Maker review
to see some logo samples.
To Wrap it All Up
Don't waste time on other tools before trying
Wix Logo Maker – it's the best one available in my opinion
.
 No other logo maker simplifies the creation process quite as well while guaranteeing an attractive end product. But you don't have to do it yourself, and you can get a professional logo designer on Fiverr for as little as $5.
Fiverr lets you set your own budget and find a freelancer
 offering their services for the right price. Need some more info before you make your final decision? Head to my colleague's
comprehensive logo design service review
 to see how popular platforms ranked in his experiment.