When Australian Rebecca Kenny had her fourth child a few years ago, she thought her working days – and her fun shopping days – were over. Short on time, the former accountant increasingly began buying clothes online and noticed a lot of new businesses were entering the market. If they could do it, why couldn't she? She knew numbers, she loved fashion, and she had a feeling she could offer something unique and valuable to women who also, like her, relied on the web to fill their closets. In 2011 she launched StyleCloset with a business partner. Since then, the online boutique has morphed from its early days as a high-volume "fast-fashion" shop to a lower-volume, more sophisticated platform offering a broad spectrum of apparel hand-selected by Rebecca and her team. "We previously had a younger, far more commercial focus," says Kenny. "Now we try to stock the harder- to-find items that seem to get passed by in today's chain-store blandness." One of Kenny's main goals has become to promote smaller fashion designers: "We want to enable great labels to continue doing what they do best." StyleCloset is a prime example of how an ecommerce company can successfully pivot in its early years. When it came time to align the company's branding with its new focus, Rebecca and her partner reached out to graphic designer friends for help. The approach simply didn't work. Giving critical feedback to people they knew and liked was tough, and they realized they needed to see a wide range of design ideas to help them figure out which would work best.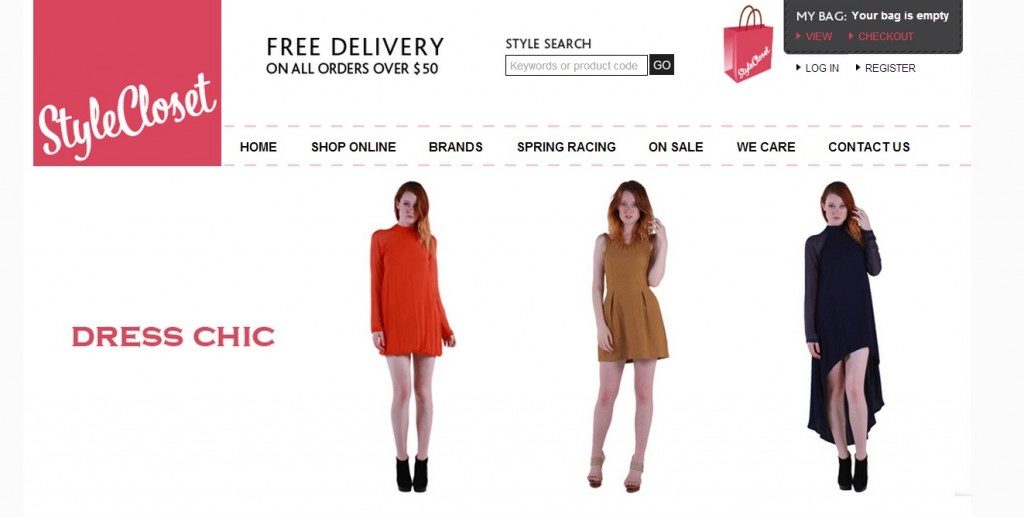 "We kept agonizing about what we wanted the new logo to look like," she says. "We had no technical design ability and had been driving all our designer friends nuts by knocking back their design ideas." An acquaintance suggested using online graphic design marketplace
99designs
, and in March 2012 they launched
a design contest
. Not only were the duo's feedback restraints immediately lifted, their imaginations soared. "By running a logo design competition, we were able to give honest feedback to a huge numbers of designers over hundreds of designs…and we didn't burn any friendships," recounts Rebecca. "It was great to have a large volume of designers, of varying experience, look at what we already had out in the marketplace, read our design brief, and then come back to us with their visions. We had a great number of hugely different options. " In the course of running the week-long  $299 contest, they gradually identified precisely what they wanted – and what they didn't want – in a logo. Along the way they looped designers into their latest thoughts through group and private messaging, and honed in on not only on a specific color scheme and font but the key messages they wanted to convey. In the end they received a total of 367 designs from 63 designers all over the world.
Here are a few of the logos who didn't make it: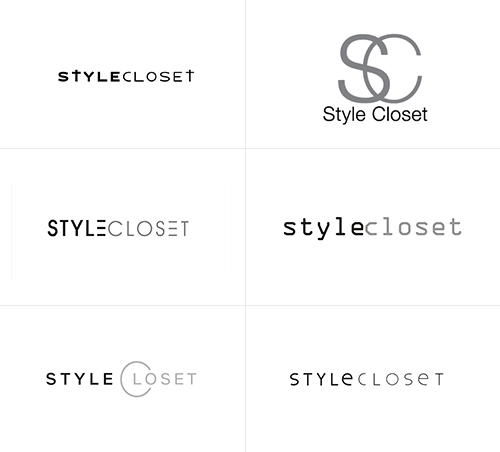 Stylecloset original logo:"The logo design evolved rapidly over the course of the competition, and it was better than what we had imagined," she says. The winning design, submitted toward the end of the contest, was created by a young Croatian designer. Stylecloset's original logo: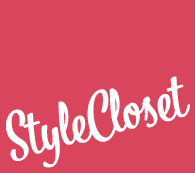 Stylecloset winning logo by 99designs' designer nanuq: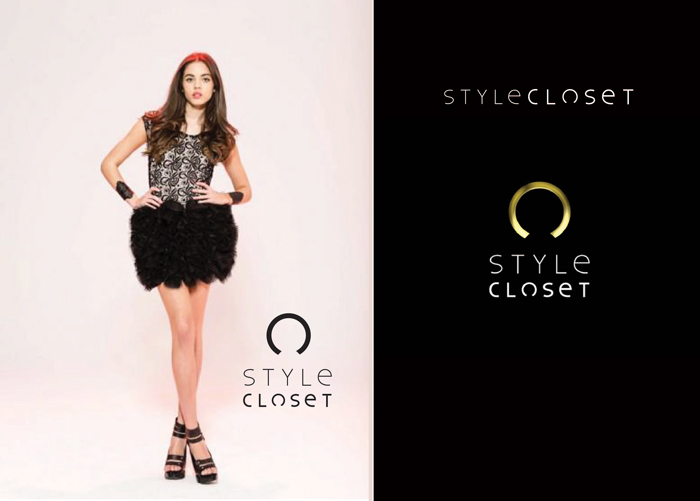 Of course, designing a new logo was just one part of the rebranding process, which is still underway. At the moment, the new logo appears only on the company's Facebook page, but soon it, and the brand's new attitude, will appear on its website, business cards and other marketing collateral. The site is a work in progress; Kenny knew that in order to create a high level of brand integrity and to suit StyleCloset's new goals and target customer base, a well designed and maintained website was essential. She hopes to work with the winning designer from her 99designs contest to create a website based around the logo that inspired StyleCloset's new look. "When you're working with high-quality goods, it's important to make sure your site is as lovely as the products you're selling," she says, adding that it needs to impart the same chic impression through graphic design that a high-end boutique in the real world would through clean lines and immaculately presented merchandise. And it needs to continually evolve, and improve. "I think anyone online is kidding themselves if they ever think their site is finished. All businesses evolve in terms of their plan, and your public face should also be constantly updated. The consumer is very savvy and has high expectations."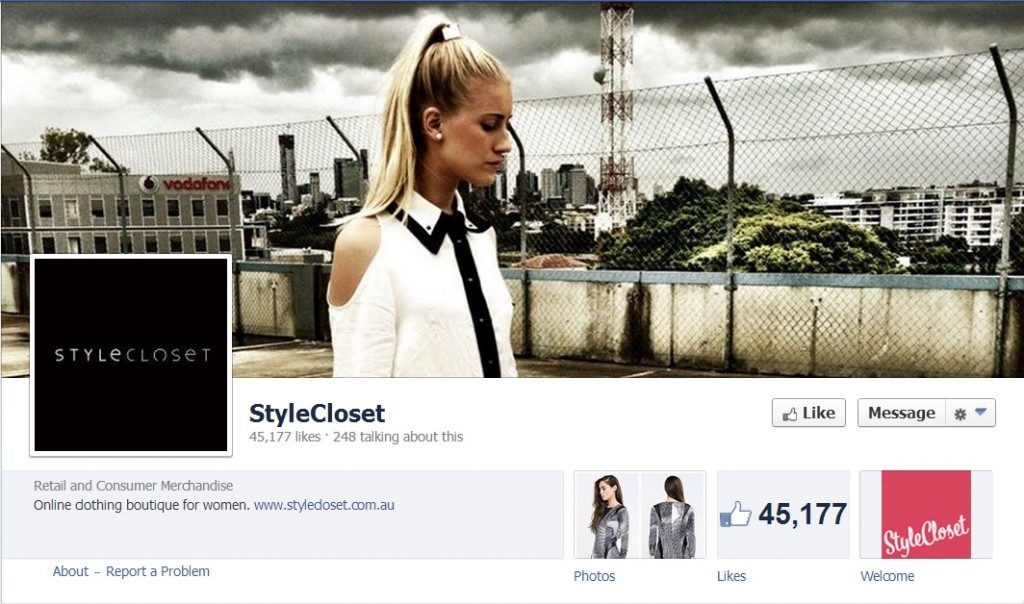 To attract a largely new target demographic, Kenny and her partner honed in on social media, initially spending a hefty portion of their budget on Facebook marketing. As Rebecca puts it, "followers beget followers!" She should know – StyleCloset has amassed 45,000 Facebook "likes" to date. But they didn't stop at Facebook. Kenny says it's their use of Instagram and Pinterest, relative newcomers on the social media scene, that really helped StyleCloset kick into high gear. These platforms, she explains, attract the "cooler kids" who tend to be style influencers and are more likely than the average Jane to visit a higher-priced, higher-quality fashion site. And when you've attracted more than 20,000 of these folks, as they have on
Instagram
, it tends to have a nice impact!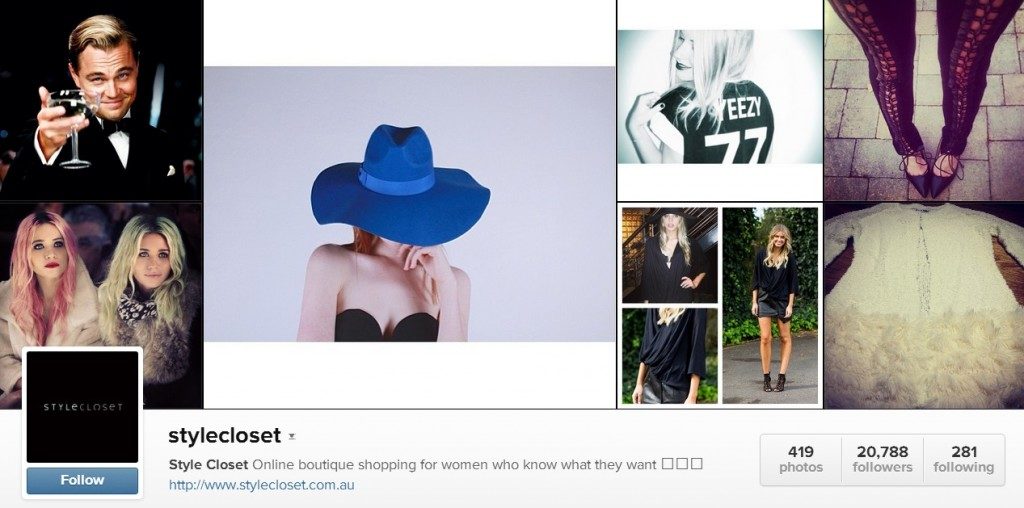 Kenny harbors ambitious intentions of expanding her business while remaining dedicated to her core mission. She envisions StyleCloset continuing to thrive in the boutique realm five years down the line. The goal is to provide distinctive styles to customers who intentionally veer away from the mass-market selections found in sprawling online retail giants and nearby department stores. The aspiration is for StyleCloset to serve as a channel for up-and-coming designers who uphold top-tier design and production standards. The ultimate aim is to echo the beauty and distinctiveness that define the clientele we cater to.