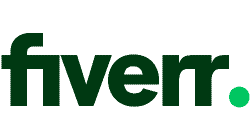 Save up to 20 % on your Fiverr Logo Design plan!
Limited-time offer - Don't miss it!
656 users used this coupon!
Creating a
truly
unforgettable logo isn't easy. It can also be expensive – especially when using a platform like 99designs. Perhaps you need a cheaper logo design solution so that you can spend more of your budget on other branding materials. Maybe you don't have time to build a design brief, or you don't want to spend your time sifting through logo contest entries. Maybe you want to have more creative control.
Thankfully, there are other tools out there to help you develop your logo. These alternatives are more affordable and offer you flexible design options.
In this guide, we've pulled together five expert-reviewed 99designs competitors. Take a look and see which tool might be the best for creating a new logo for your business.
In a hurry? These are the best 99designs alternatives in February 2023:
Fiverr – Gain full control over your logo design process and build long-term relationships with designers.
DesignCrowd – Check this platform out If you like the 99designs model but don't have the 99designs budget.
Wix Logo Maker  – Work with the smart Wizard to build a starter logo, and then customize it to meet your ultimate logo vision.
Tailor Brands – Get an all-in-one branding solution with a user-friendly AI-based logo maker.
Looka – Start your logo design process with the most professional-looking AI-generated logos.
What We Look For in the Best Alternatives to 99designs
Ease of Use: Whether you're hiring a designer or walking through an AI (artificial intelligence) wizard, these platforms simplify the process. All you have to do is communicate your design needs and pay for the final product.
Logo Customizability: While these 99designs competitors can help you design a gorgeous logo, the help doesn't stop there. Whether through a real designer or digital tool, these platforms provide ways to further customize the colors, fonts, and icon of your logo.
No Design Experience Necessary: These platforms require little to no prior knowledge of graphic design or branding. That's why they exist – to help you create a gorgeous, high-quality logo that can represent your company.
Budget-Friendly: These 99designs alternatives provide logo design solutions at different pricing models to meet any budget, including subscriptions, pay-per-project, and hourly – just to name a few.
On Fiverr, you can find countless freelancers and creatives, including thousands of logo designers. These designers provide services that can satisfy any budget – 
prices start at $5, and most sellers offer customizable pricing through their gig packages
. Before you get started, check our
Fiverr Logo Design coupon page
for extra savings.
When searching for designers, browse each seller's profiles to get a glimpse of their portfolio work and design style.
Most reviewers agree
that Fiverr is the website to visit if you need a truly unique logo. Not happy with the final product? No worries.
Fiverr keeps your payment in escrow until you approve your design
.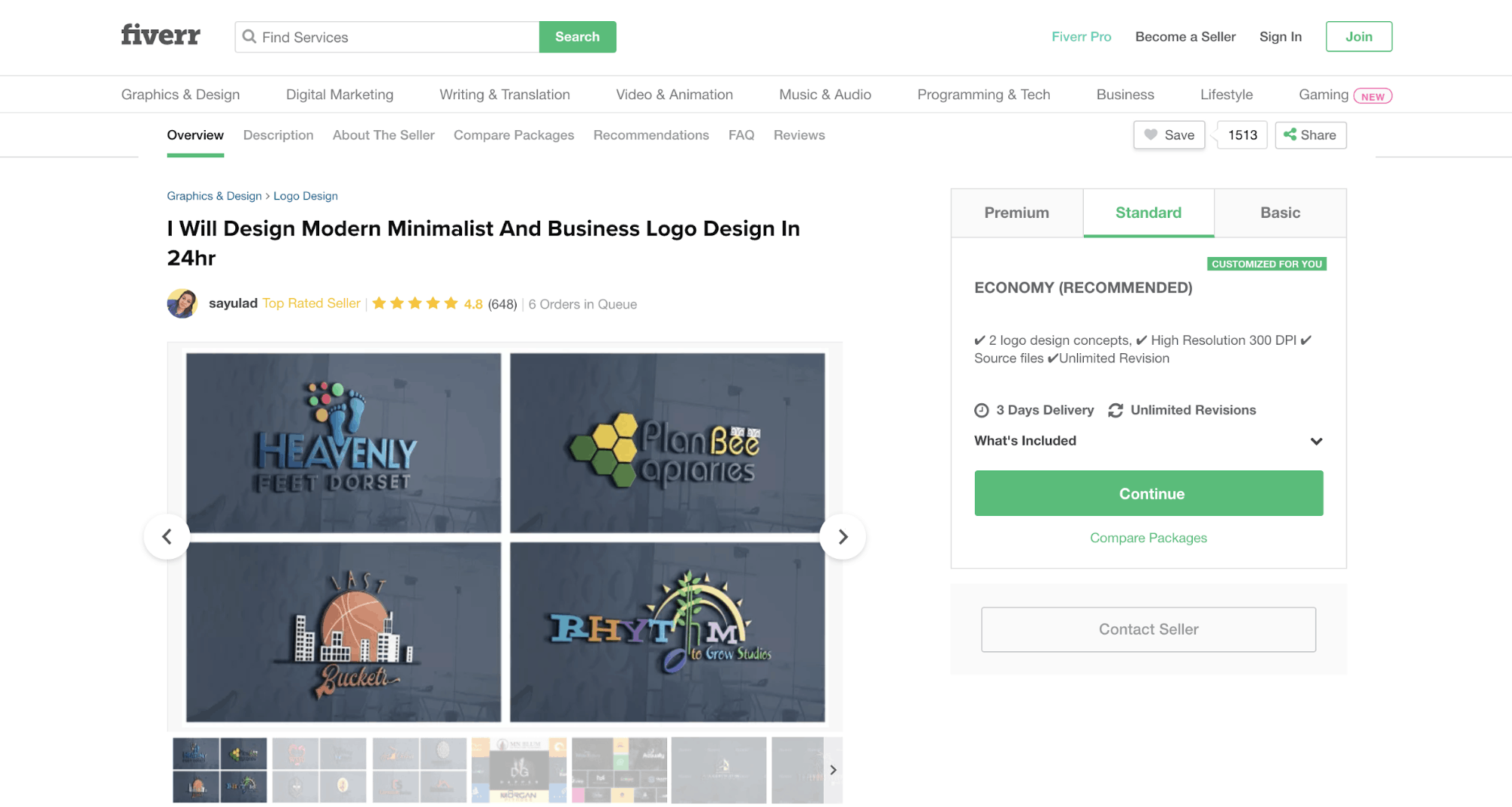 To
find the best designers on Fiverr
, look for logo designs that complement your own vision (or a wide variety of designs if you're not sure what you want yourself). Also, take a look at their reviews –
you want to focus on designers with at least a 4.8 rating
.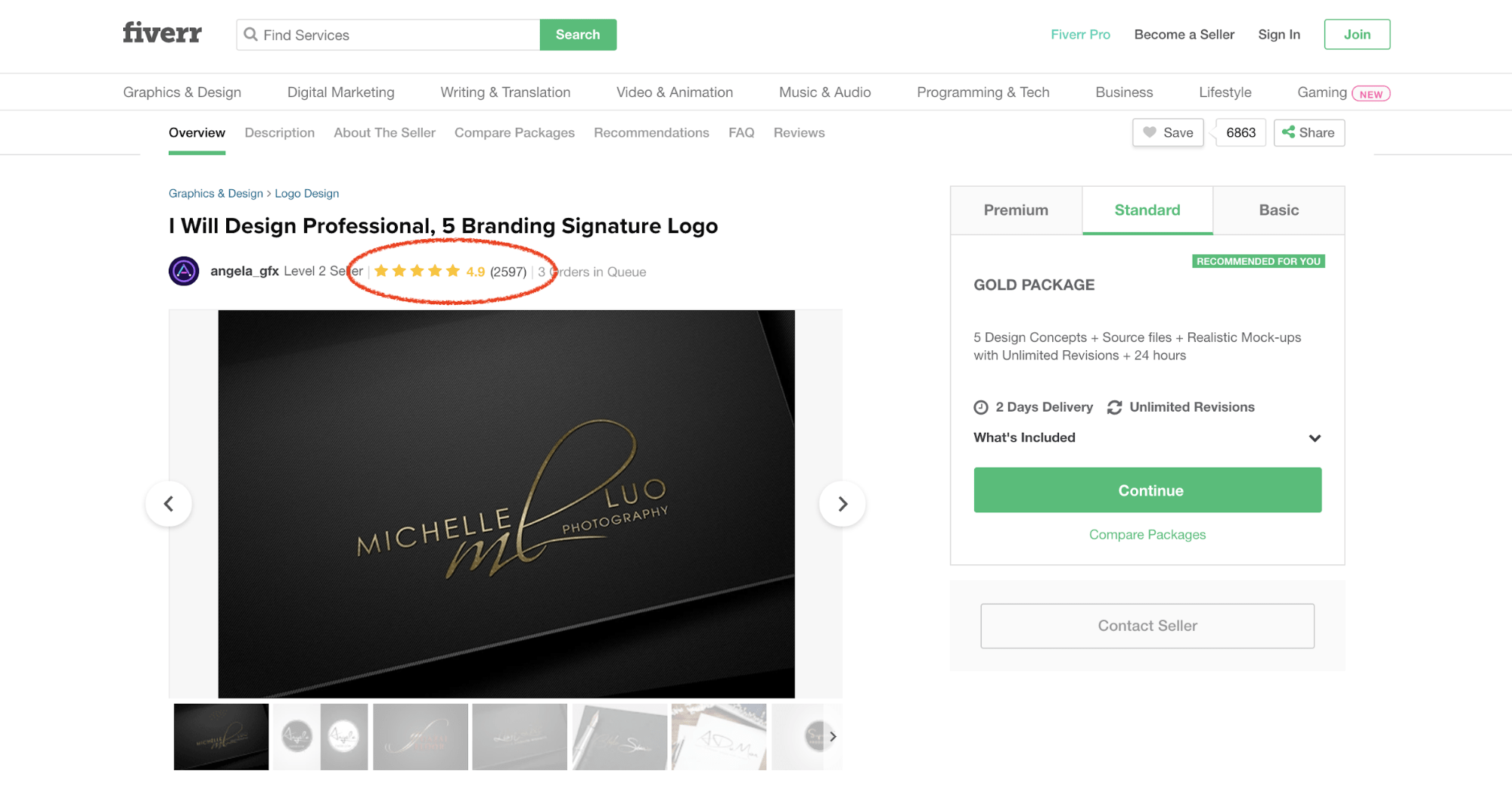 Interesting Fiverr Features
Intelligent Search Filters: Narrow down your logo designer search by filtering sellers by price, delivery time, file format, logo style, and more. On 99designs, you can only filter designers by category and industry.
Logo Design Search Wizard: Follow Fiverr's Logo Design Search Wizard to narrow down your design needs based on your vision for your logo. As you answer each question, Fiverr automatically narrows down the search results to best fit your design preferences. 99designs doesn't offer this function; instead, you have to browse through thousands of designers' profiles to find the one you like.
Fiverr Pro Services: Turn on Fiverr Pro, and browse professionals that have been vetted by Fiverr for high-quality service and skill. (Note: These sellers will likely be more expensive.)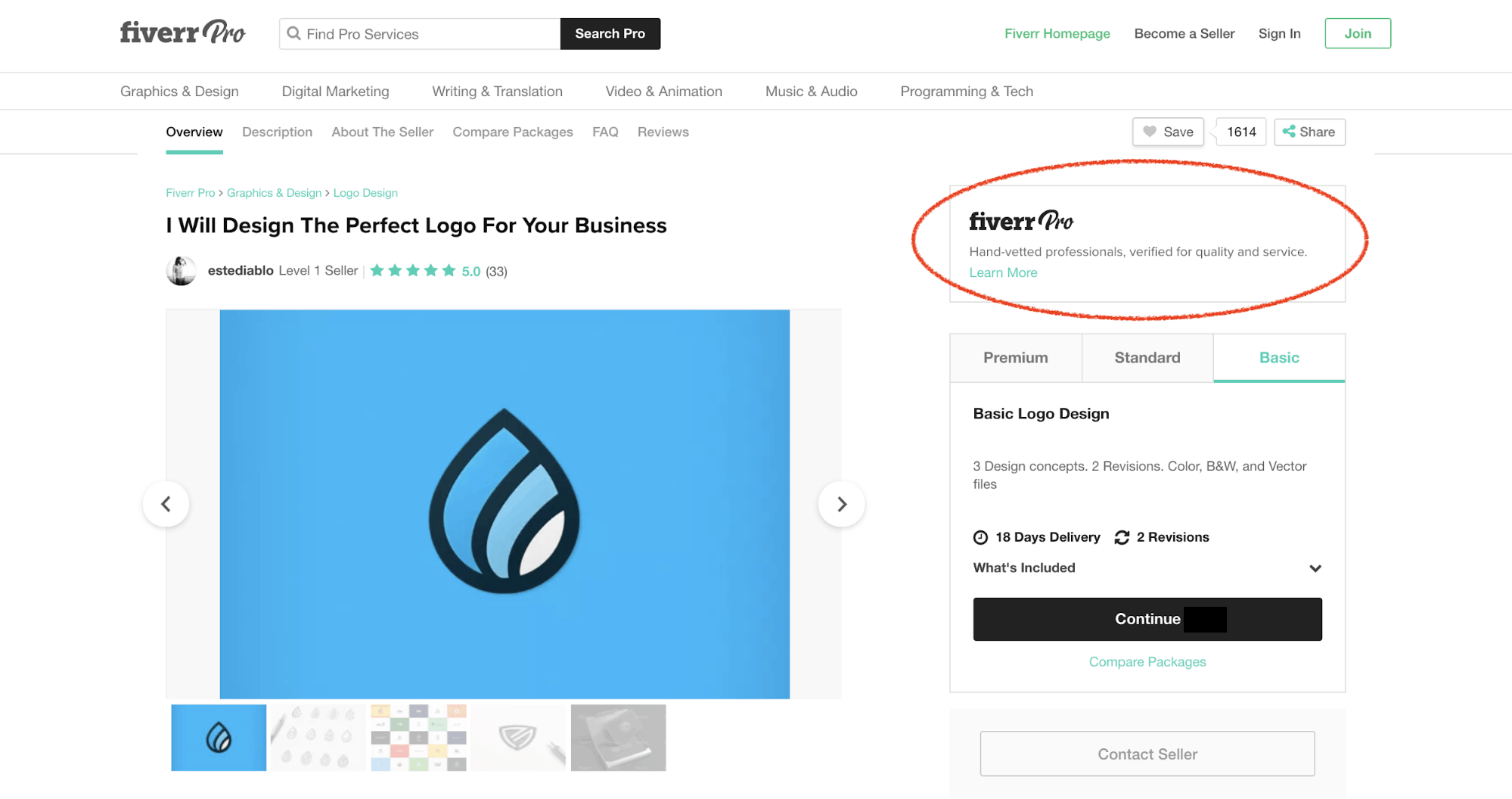 | | |
| --- | --- |
| Supported languages | Any language for logo text |
| Money-back guarantee | None, although you can file a complaint about serious issues |
| Customer support channels | Help center, support tickets, and forum |
DesignCrowd is the alternative most similar to the 99designs platform itself. All you have to do is run a contest and choose from (and pay for) your favorite logo. Regardless of which designer or logo you choose, your purchase will include a variety of editable, scalable, high-resolution files. And the best part:
prices are much lower than what you'd pay on 99designs
.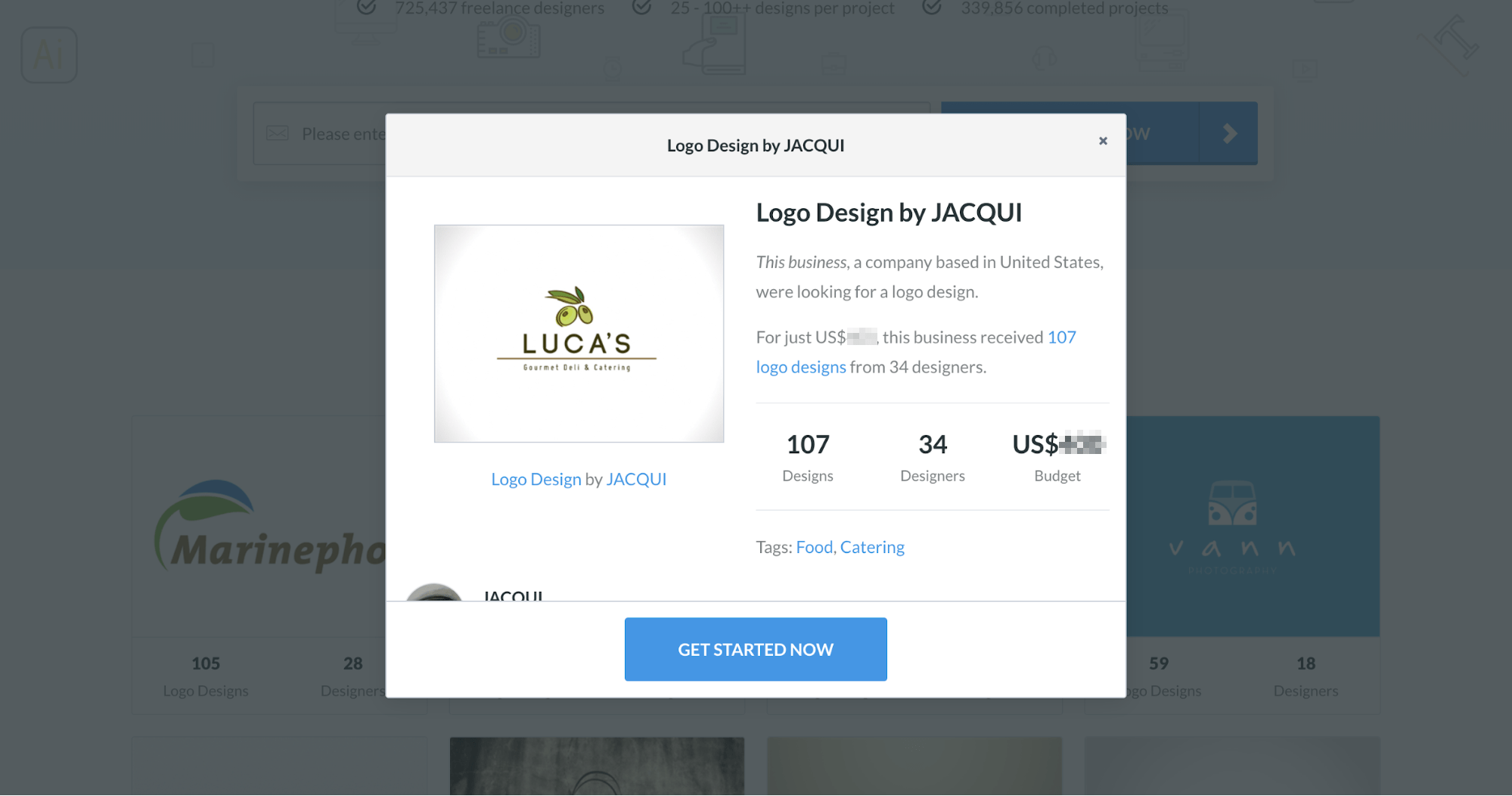 Not interested in running a logo contest? No problem;
you can also choose to work with one of DesignCrowd's 700,000 designers one-on-one
. While 99designs has a large community, the number of designers is unspecified. On DesignCrowd, you know you're going to be able to find a wide variety of styles. Each designer's ranking, star rating, and earnings amount can help you understand how active they've been on the DesignCrowd platform. When you discover a designer you might want to hire, review their design portfolio to get a glimpse of their design style – and see if it matches yours.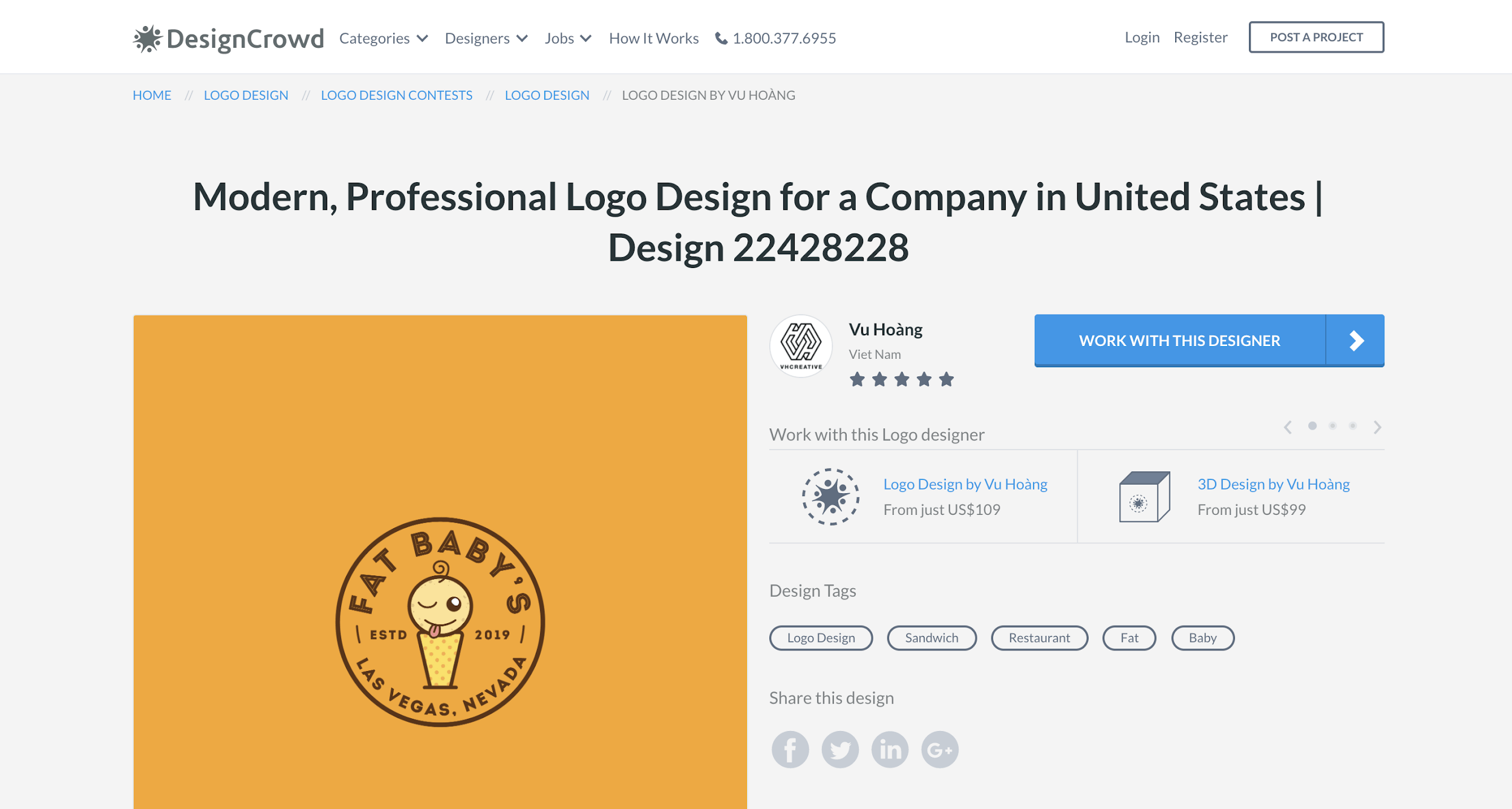 While the DesignCrowd website isn't the simplest to use, it is easy to keep working with a designer once you've hired them – you just have to invite them to participate in another contest. Want to know more about DesignCrowd?
Read our in-depth review.
Interesting DesignCrowd Features
Customizable Packages: When you run a contest on DesignCrowd, you can choose from five different packages depending on the number of design submissions you want to receive. The first three packages include at least one revision, ownership of the final file, and standard files. The top two include at least 250 business cards and make your project a Highlighted Project. You get all this for much less than what you'd pay on 99designs.
Project Protection: Two very important project upgrades are Private Project and NDA + Private Project – both hide your project from search engines, competitors and clients, and the latter requires your designers to sign a confidentiality agreement.
Designer Ranking: DesignCrowd gives each designer a ranking based on their projects won, payments received, designs submitted to contests, and customer ratings. This makes it easier to choose the best designer for your project. On 99designs, rankings are based on customer reviews alone.
If you're thinking of designing your logo on your own, check out
BrandCrowd
, DesignCrowd's sister site.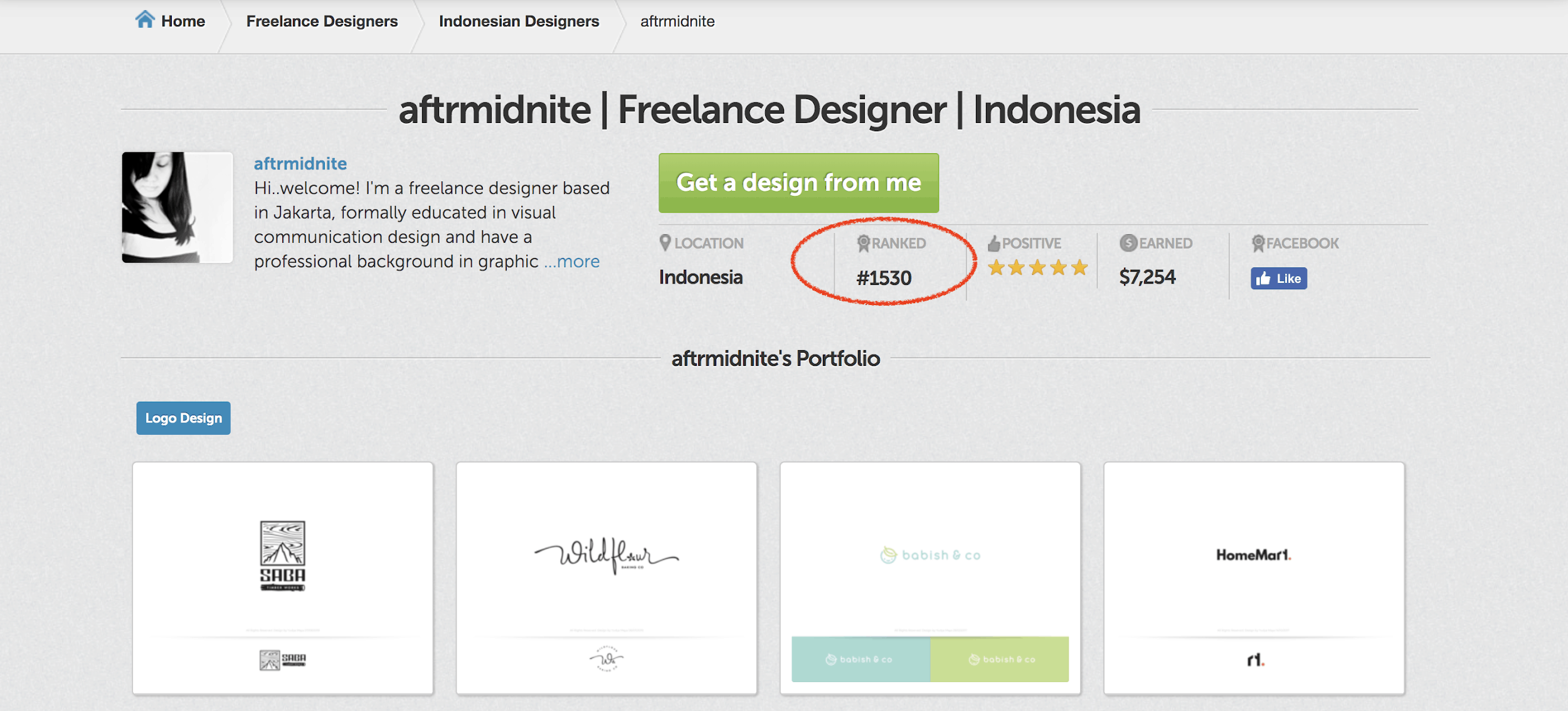 | | |
| --- | --- |
| Supported languages | English, French, Spanish, and German (any language for logo text) |
| Money-back guarantee | 30 days |
| Customer support channels | FAQ, email, phone, and live chat |
Wix Logo Maker walks you through a series of questions (brand name, logo purpose, style preferences, etc.) before generating a long list of potential logos. While these initial logos can be hit and miss, the logo customization options are one of the reasons
Wix Logo Maker gets such great reviews
.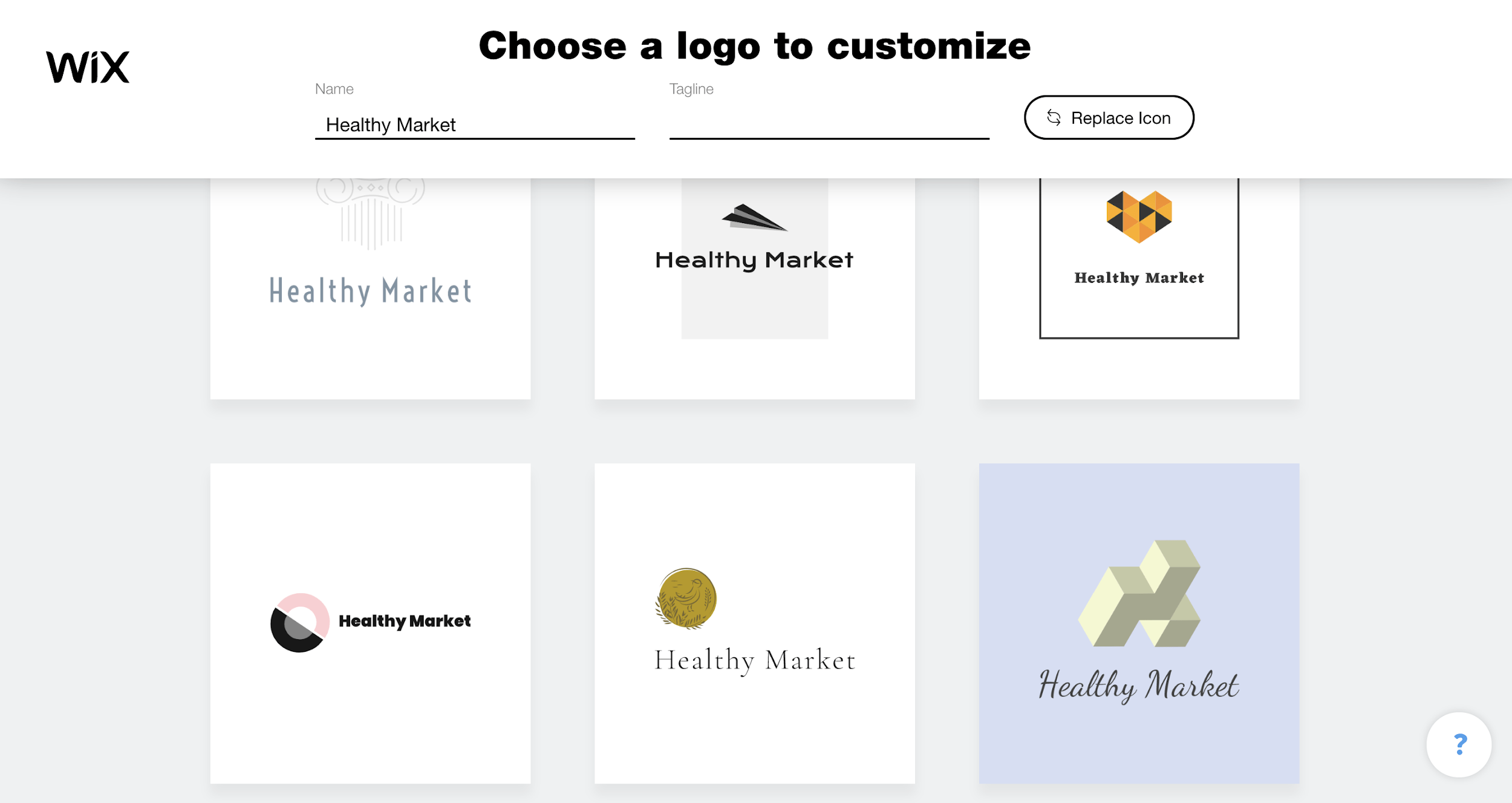 Once you choose one a logo that you like,
you can customize everything from the color palette to the shape to the icon – and much more
.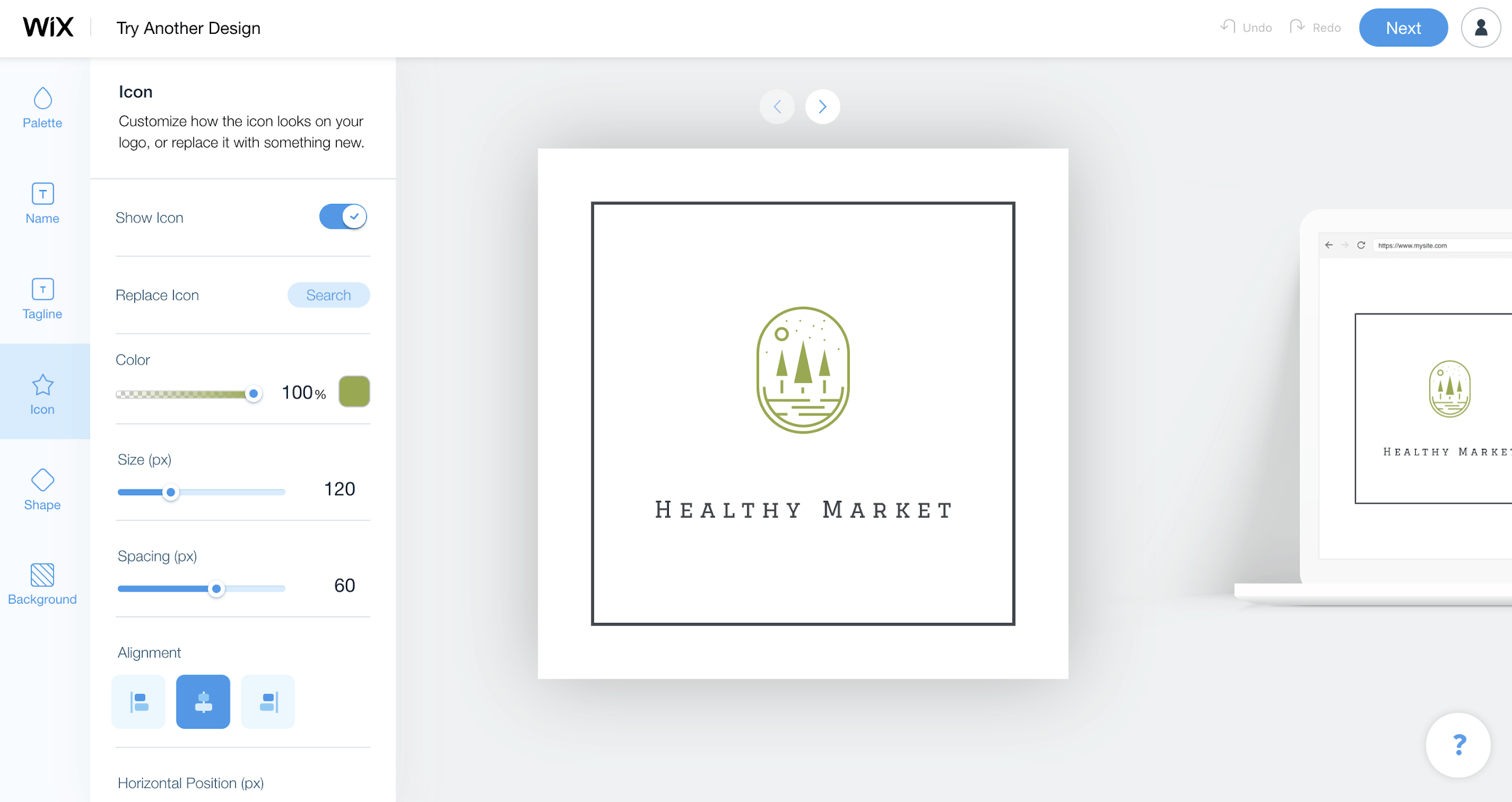 When you've finished your logo, Wix Logo Maker offers both free and paid options: download a free sample logo for non-commercial use, or invest in a paid package and receive the high-resolution files.
Just keep in mind that once you receive your logo, if you want to make changes to it, you'll have to pay again
. When paying for your logo, you can choose a package that includes a website. The ever-popular Wix website builder is a
user favorite
, and you can easily integrate your logo into an existing Wix site. Wix Logo Maker also gives you the option to print business cards or merchandise with your logo – all through the Wix platform.
Interesting Wix Logo Maker Features
Full Creative Control: With Wix Logo Maker, you make all the big decisions regarding your logo. You don't have to deal with communication gaps between you and a designer who may not understand exactly what you want.
Free to Use: You can play around with Wix Logo Maker's logo editor and create as many options as you like for free – you pay only if you're happy with the results.
Attached Logo Brand Guide: Included with your paid logo package is a brand guide for your new logo. This includes the hex codes for the colors you've chosen and the font names for your typefaces, which can come in handy if you choose to duplicate your logo or apply this to the rest of your branding. On 99designs, you have to pay extra for a brand guide.
Social Media Kit: If you upgrade to the Advanced logo plan or one of the logo+website packages, you get a social media kit that includes 40+ logo files optimized for a wide range of social media platforms. 99design's social media pack is quite pricey and you only get files for Facebook, Twitter and YouTube.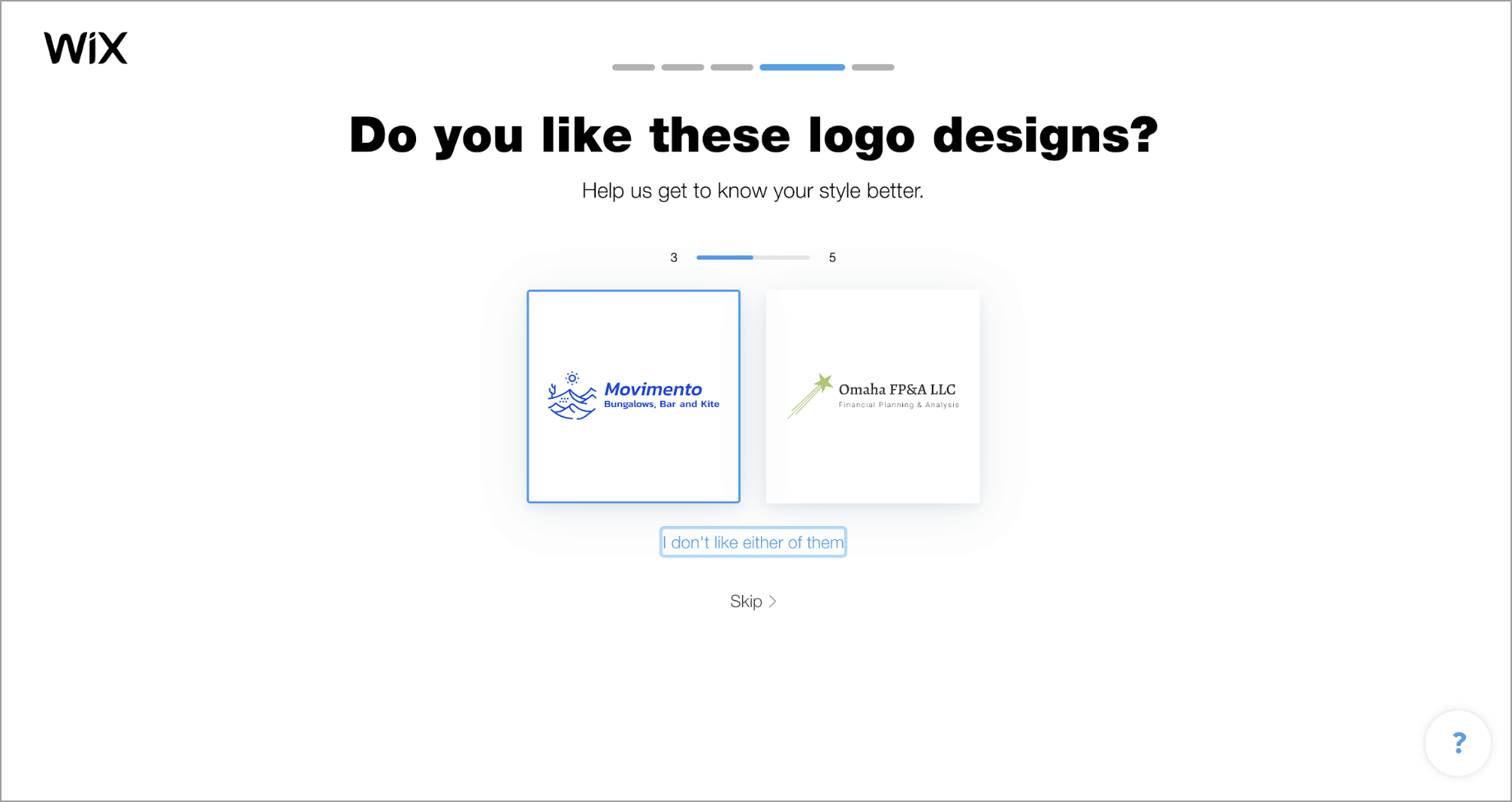 | | |
| --- | --- |
| Supported languages | 18+ languages |
| Money-back guarantee | No refunds |
| Customer support channels | Help Center, tickets, and phone |
Tailor Brands is an all-in-one logo maker and branding platform. The logo maker is incredibly easy to use, which is one of the reasons
users love it
. Once you have a logo you like, you can choose to have it printed on a bunch of different kinds of merchandise. The AI-based wizard walks you through a few questions to get a better idea of what kind of logo you want. Once you receive your generated logos, you can choose your favorite and customize different components – including the layout, fonts, and icon.
You can use Tailor Brands to generate as many logos as you like for free
. All you have to do is sign up with your email address. You pay only if you're happy with your new logo.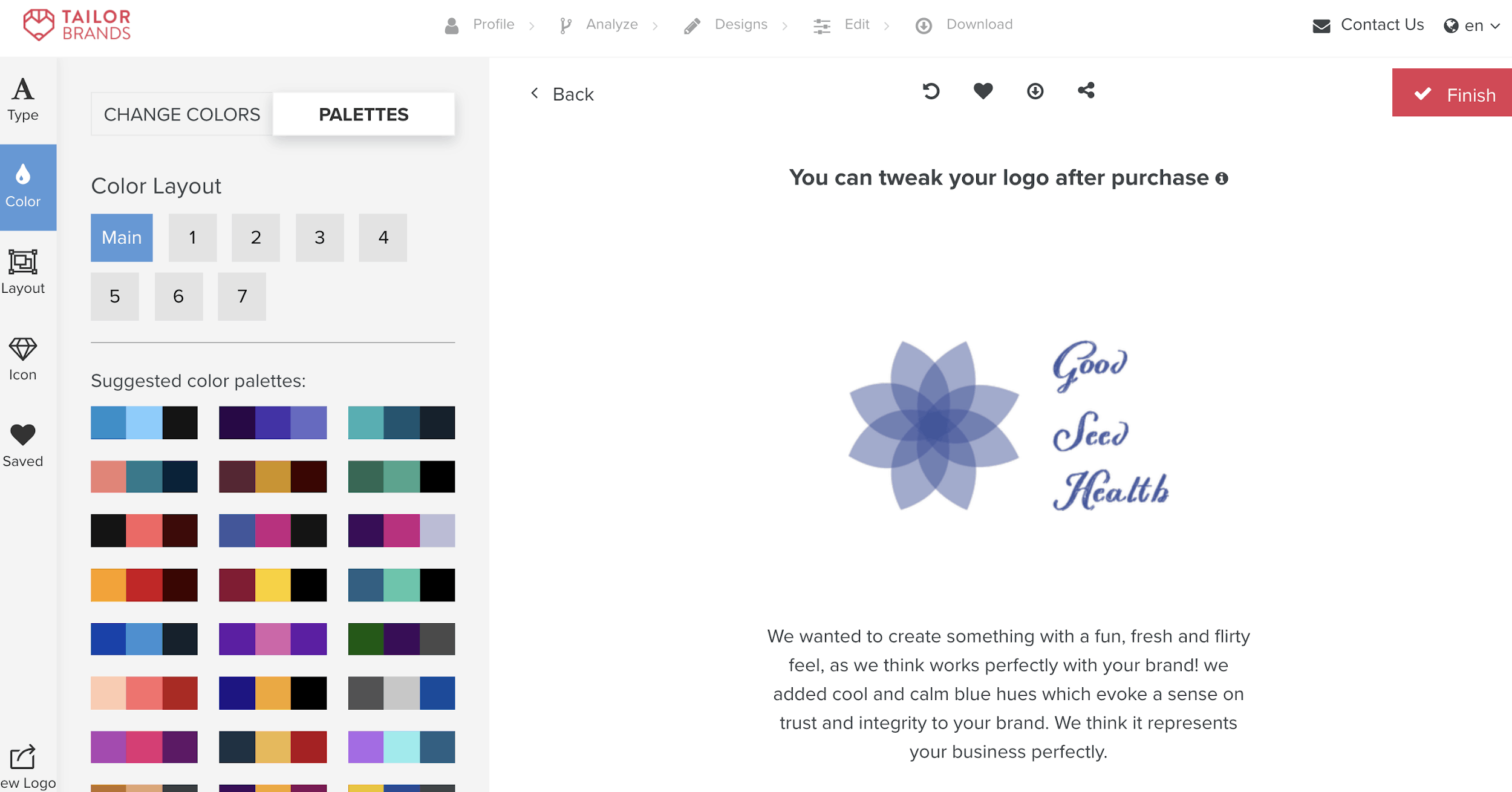 Tailor Brands even allows you to tweak your logo after purchase
– unlike 99designs, where you'd have to pay extra for revisions. If you choose to pay for a monthly subscription, you essentially gain access to a full branding suite – vector logo files, branded business deck, stationery tool, design library, and more (depending on which package you choose).
Interesting Tailor Brands Features
Intuitive AI-Based Logo Maker: With Tailor Brands, you choose the style, fonts, colors and icon you like. You can choose an icon from the vast icon library for free, or upload your own images for an additional cost.
Android Mobile App: If you're on a tight deadline, you don't want to wait a week or more to get a logo from 99designs. You might even need the option to design your logo on the go. Tailor Brands provides an Android mobile app (sorry, iOS users) where you can access the same AI logo generator and customization options.
Seasonal Logo Generator: Tailor Brands allows you to dress up your logos for holidays – anything from Christmas to Valentine's Day to Vanilla Ice Cream Day. On 99designs, you'd have to pay a steep price for this service.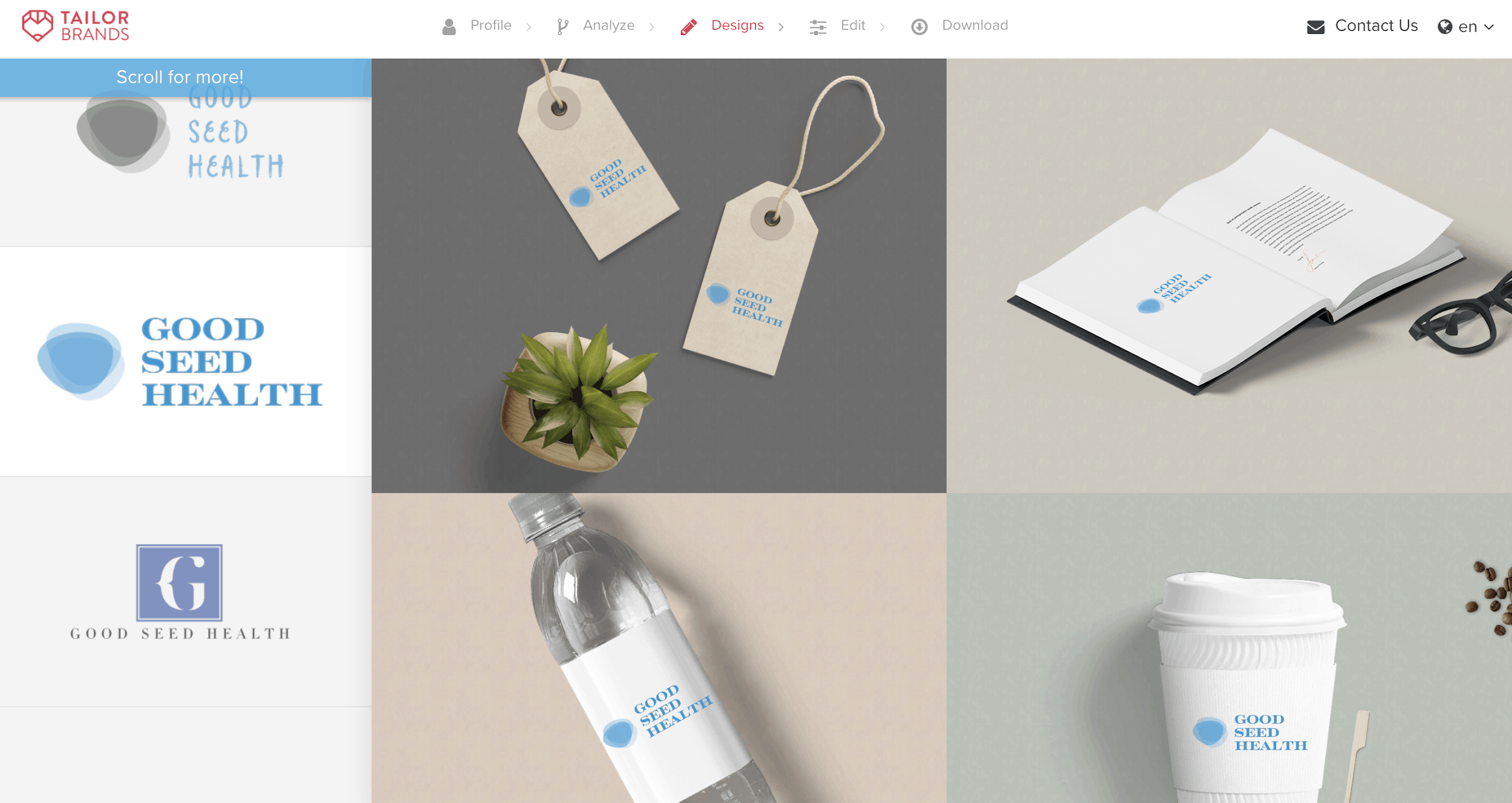 | | |
| --- | --- |
| Supported languages | English, Spanish, German, French, Portuguese, and Italian |
| Money-back guarantee | No refunds |
| Customer support channels | Knowledge base, email, and limited live chat |
Looka is another fantastic tool you can use to design your own logo. Simply input your brand name, choose what logo, color, and symbol styles you like, and
voila
—
Looka gives you dozens of AI-generated logos for you to choose from
.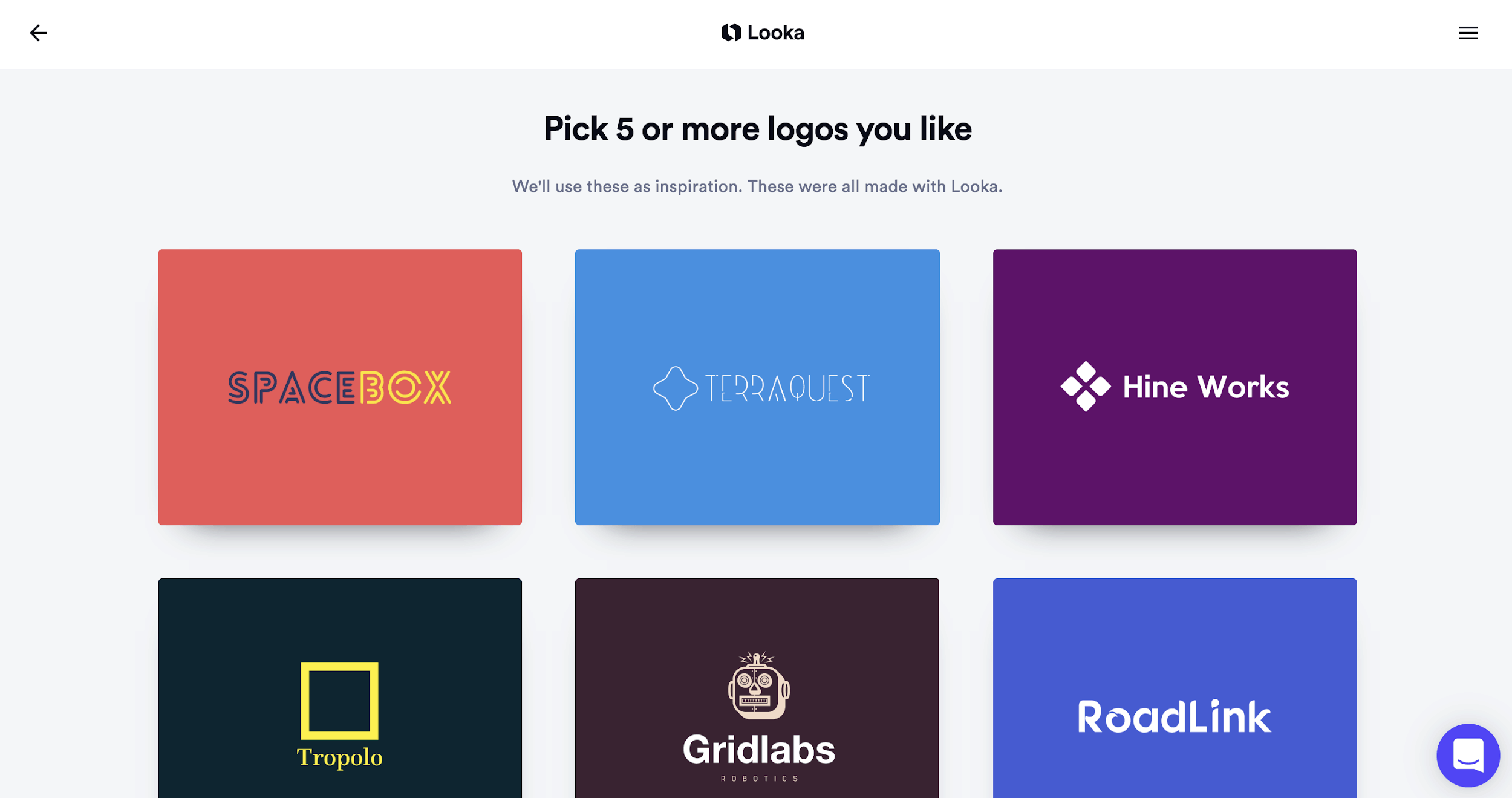 What sets Looka apart from the others is that it generates gorgeous logos right from the start. Looka lacks some of the customization flexibility that Wix Logo Maker and Tailor Brands offer. If you're wondering why it still gets
such positive reviews
, it's because the limitations make it impossible to make a mess of your logo. The layout and spacing work well every time.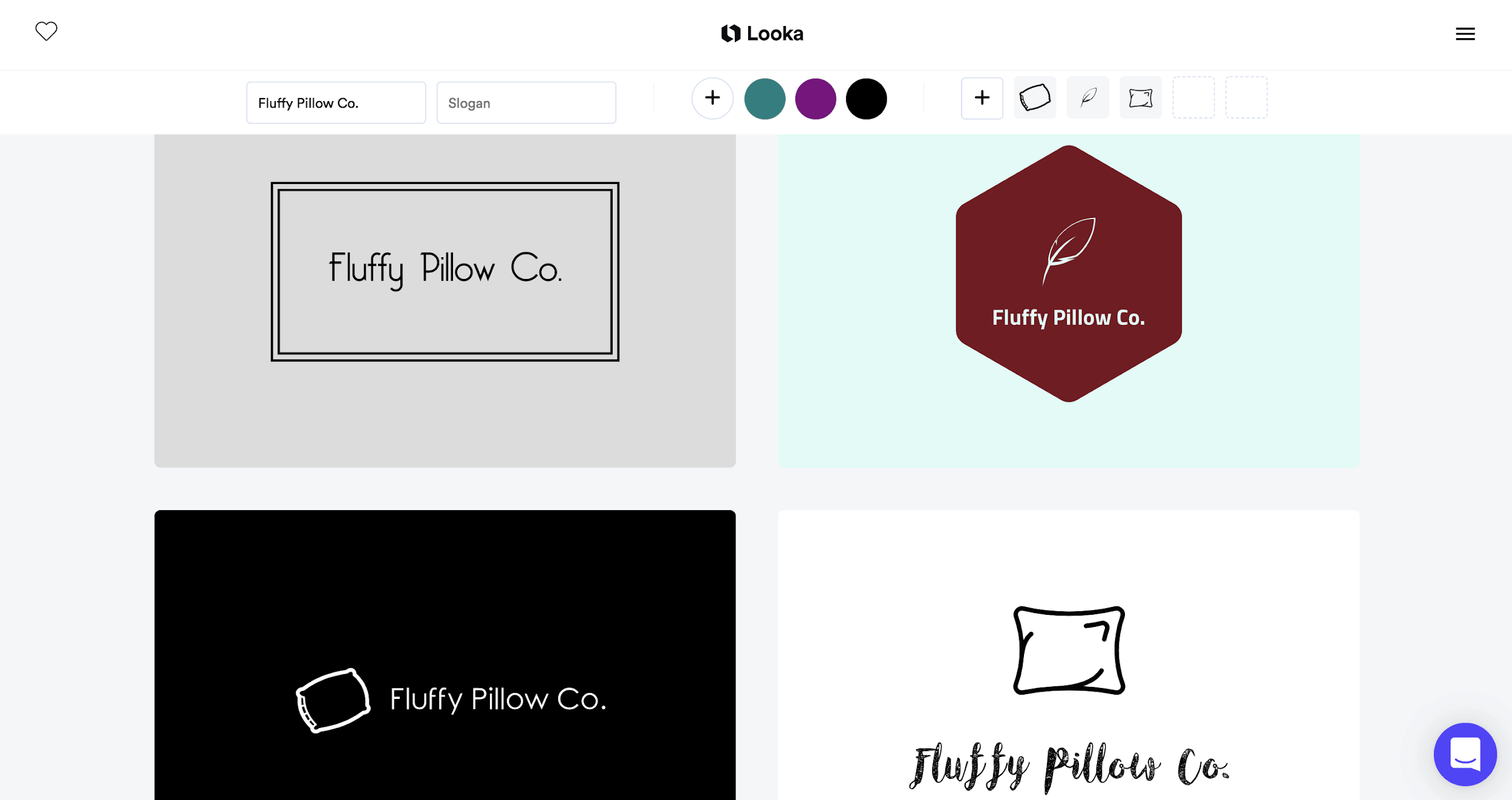 As you browse your potential logos, you can hover over each one to see it on t-shirts, social media, signage and more. This can help you get an idea of how your logo will look when printed or reconfigured for certain sizes. Once you choose a logo, you can take that logo and customize it further, applying different orientations, color schemes, and sizes. You can also take inspiration from other Looka logos and change them to match your brand.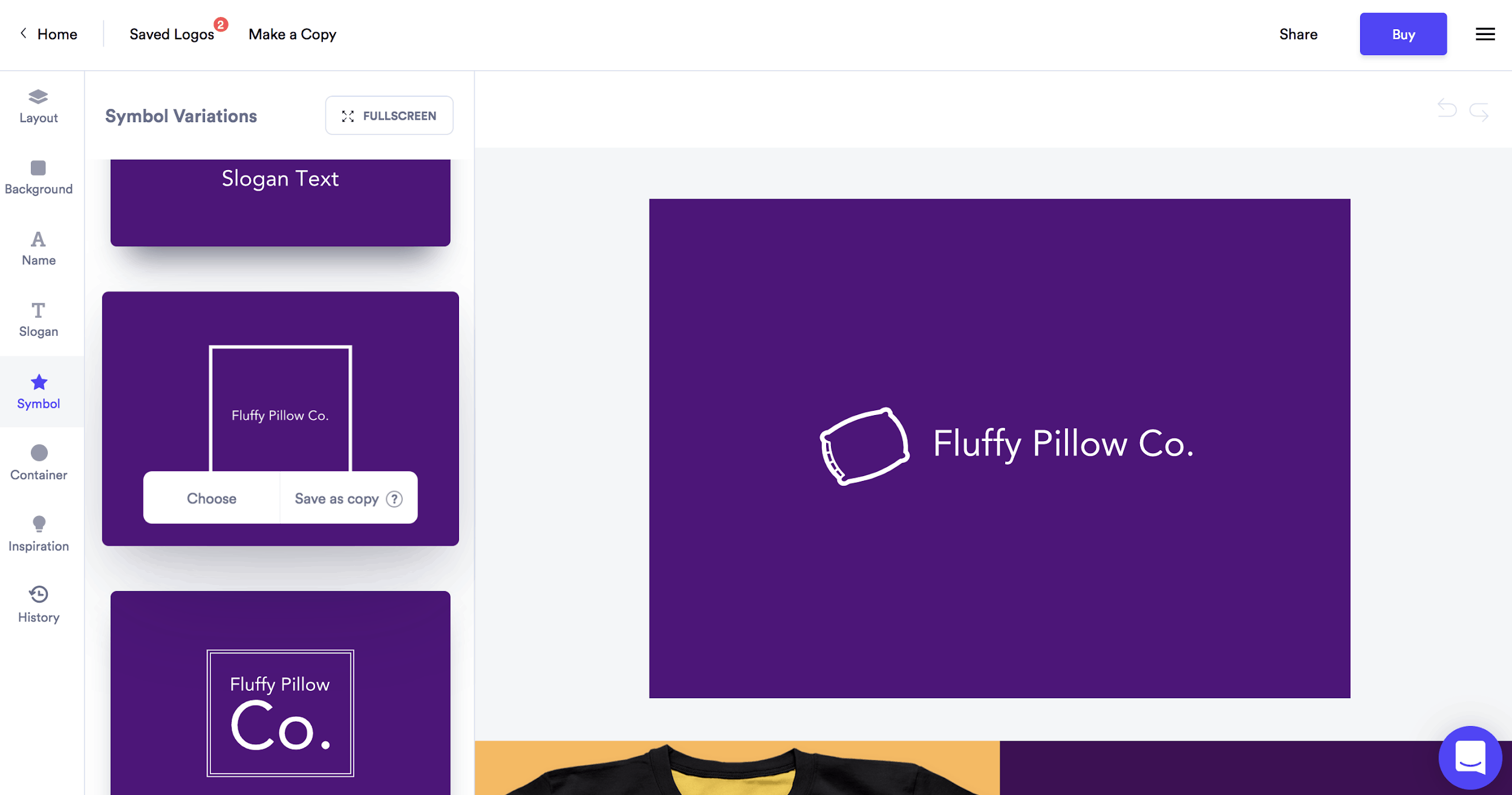 Once you find a logo you like and pay for it,
Looka allows you to edit your logo for free… for 72 hours
. That's three days to change your logo if you need to, without having to pay more, like you would on 99designs. If you upgrade to the Premium plan, you get unlimited revisions.
Looka Features
Option for a Professional Designer: If you need a bit of help with your logo design, you don't have to pay a fortune, like on 99designs. Looka allows you to hire a professional designer for one hour to add or change anything you want.
Affordable Pricing: Looka's Basic plan, which gives you one logo in PNG format, is surprisingly cheap. If you just want a logo and you don't want to pay a steep price for a bunch of files you don't really need, this could be an excellent solution.
Intuitive Symbol Library: Part of Looka's logo questionnaire asks what kind of symbols you like. If you want an icon as part of your logo, you can choose from Looka's extensive symbol library and choose up to 5 icons for Looka to draw inspiration from.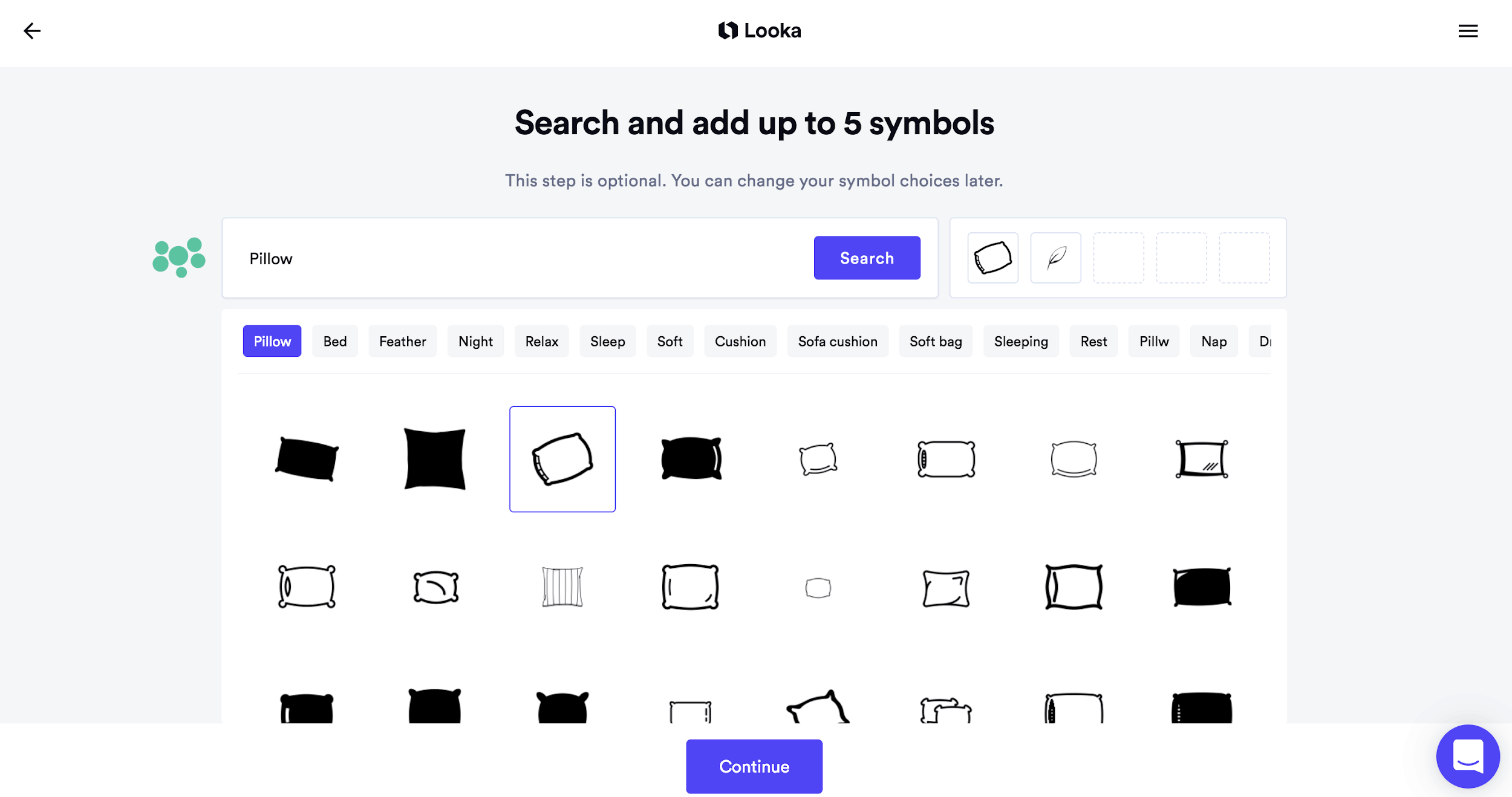 | | |
| --- | --- |
| Supported languages | English |
| Money-back guarantee | No refunds |
| Customer support channels | Knowledge base and live chat |
Which 99designs Alternative Is Best for Your Logo?
All of the platforms mentioned above can be used to create gorgeous, inexpensive logos that help your brand stand out. But your decision may depend on what kind of design process you prefer. I also recommend checking our
logo design service coupon page
to see who is offering the best deals right now. Both Fiverr and DesignCrowd pair you with real, live designers, at a much lower price than what you'd pay 99designs.
Fiverr allows you full control over whom you hire and how long you work with them (one project vs. long-term).
DesignCrowd operates much like 99designs, where you run a contest and pick a winner based on their "bid". You can also choose to work directly with a designer one-on-one.
The DIY logo platforms – Wix Logo Maker, Tailor Brands, and Looka – provide AI-based logo generators. You fill out a quick questionnaire to help the platform better understand what type of logo you want. This can be an affordable, time-efficient way to create a quick, gorgeous logo on your own.
Wix Logo Maker offers flexible customization options. When you purchase your logo, you get a helpful brand guidelines document.
Tailor Brands acts as a full branding suite. You only have to pay for one month of service to get your logo for life, but if you pay for a longer subscription, you can access additional branding services.
Looka doesn't have as many customization options, but it generates gorgeous logos right away.
| | | | |
| --- | --- | --- | --- |
| | Best Feature | Biggest Con | Pricing Model |
| Fiverr | Full control over which designer you hire | No free sample logos | By seller's gig package |
| DesignCrowd | Receive multiple potential logo designs when you run a contest | You have to pay extra for design quality guarantee | Flat fee to run a contest |
| Wix Logo Maker | Extensive logo customization | No changes to logo post-purchase | Per logo (You can also get a logo as part of a website package) |
| Tailor Brands | Access to an extensive branding suite (if you pay) | No payment options outside of a subscription | Monthly subscription |
| Looka | Gorgeous logos that don't always need customization | No free logo samples and no refunds | Flat rate per logo |