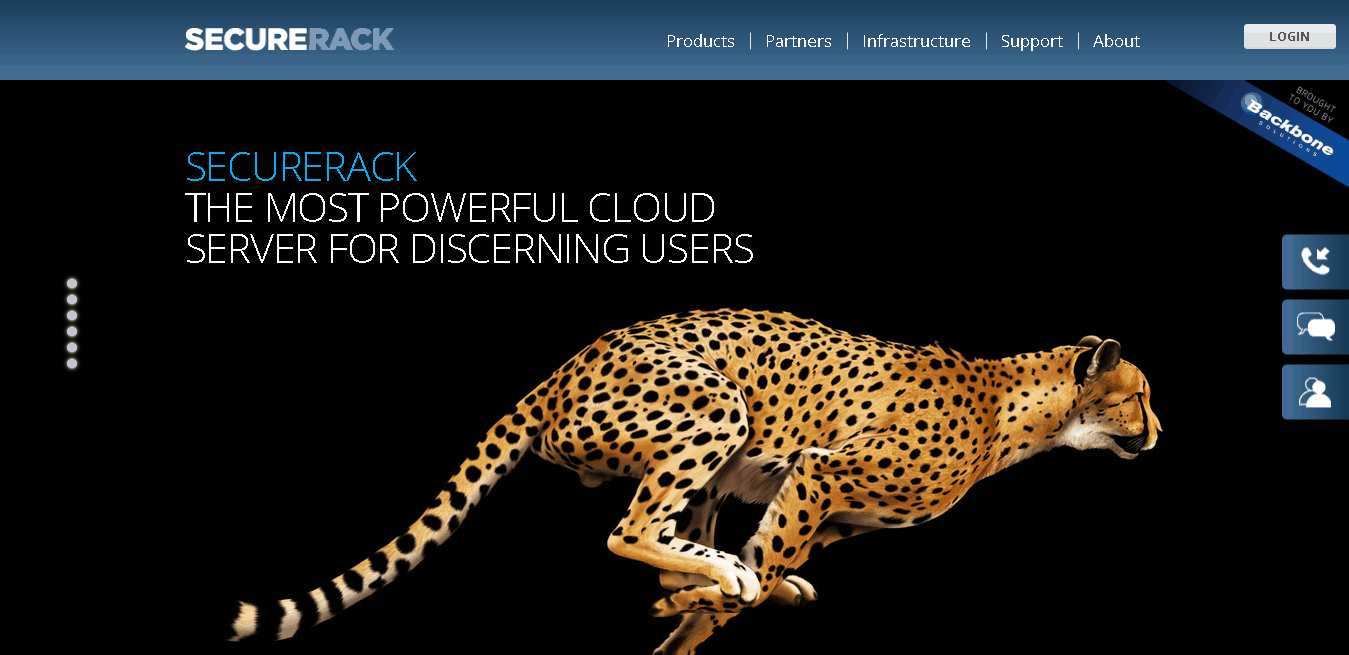 SecureRack is the infrastructure-as-a-service (IaaS) brand of Backbone Solutions AG. Known for its secure cloud-based virtual private servers, robust I.T. infrastructure, high-performance dedicated servers, and reliable data storage solutions, this company serves more than 40,000 customers and offers 24/7 customer support.
The SecureRack website is in English.
Features and Ease of Use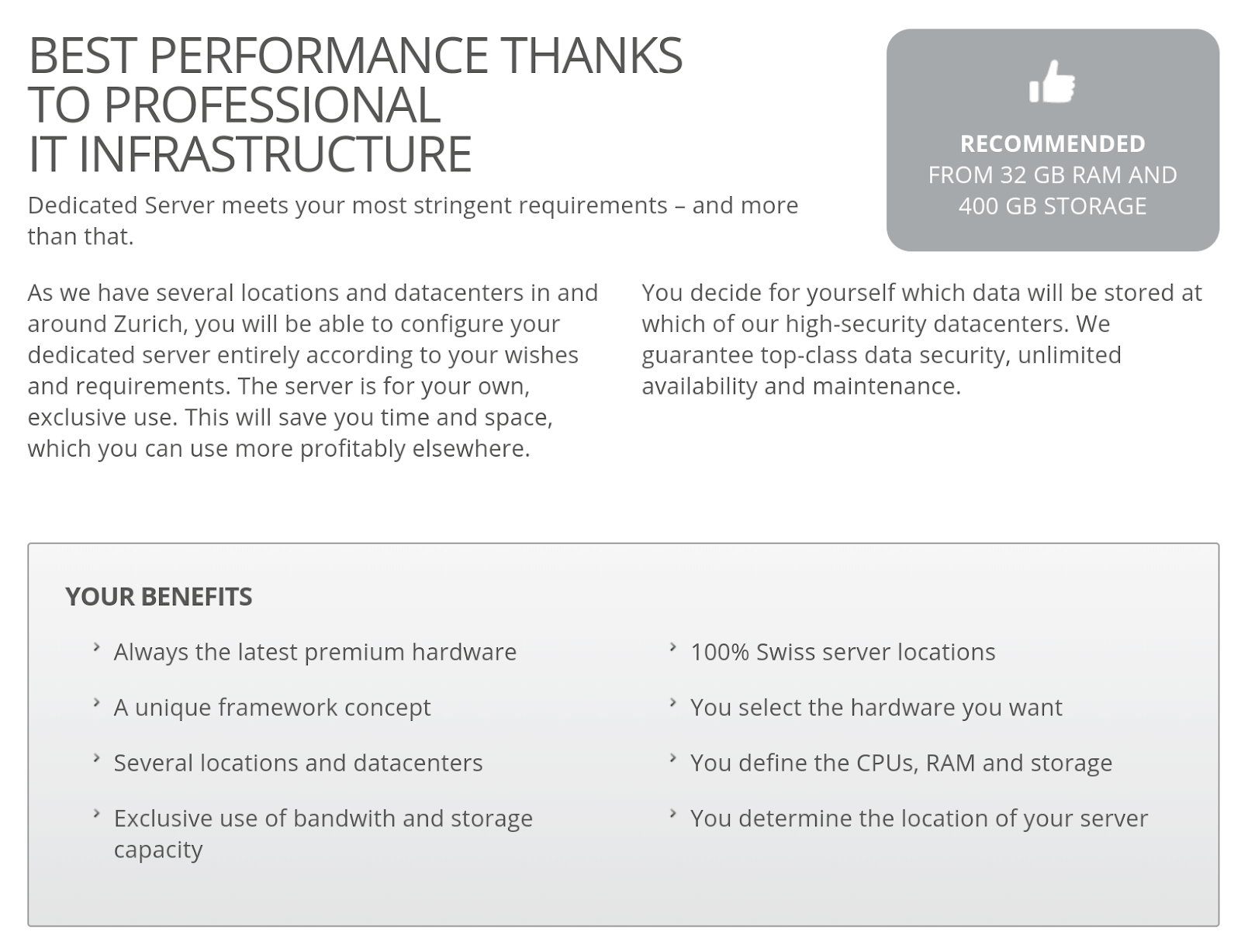 When you order professional Linux Cloud or Windows Cloud servers, you get the following:
Preinstalled VMware vSphere
Multiple networks
1 Gbps symmetrical connection
Firewall protection
KVM server virtualization
Free test option
SecureRack is clearly ahead of the pack in technological terms. Its high-availability Xeon-powered servers have Samsung SSD storage and 10 Gbps server-to-switch connections, which allows this provider to offer an impressive 99.95% uptime SLA.
SecureRack takes customer security seriously, with every server supporting AES encryption and protected by multiple firewalls. Being based in Switzerland also means this company is subject to strict European data protection laws.
Customers can use KVM virtualization technology to separate VMs and operating systems, thereby creating safe working spaces online. And SecureRack's dedicated servers give customers greater control over their resources: SMEs can administer their spaces; web developers can create test environments, and web hosts can deploy virtual hosting services. Dedicated servers can be customized in terms of data center location, amount of RAM, CPUs, and storage, with every server guaranteeing exclusive use.
Pricing and Support
Since it's not a self-service shared web hosting company, ServerRack charges a premium for its VPS and dedicated server packages. Despite the high prices, customers can be assured of two things when signing up for a quarterly or annual plan: reliability and safety. Also, new customers get the chance to test a dedicated server free-of-charge before making a major commitment.
24/7 support is available from accredited engineers via telephone or live chat, to help you with server setup, troubleshooting, and maintenance. The maximum wait time is two hours, but (ironically) the live chat service was offline when I wanted to access it. Unfortunately, there is not much by way of self-support resources beyond a basic FAQ page.