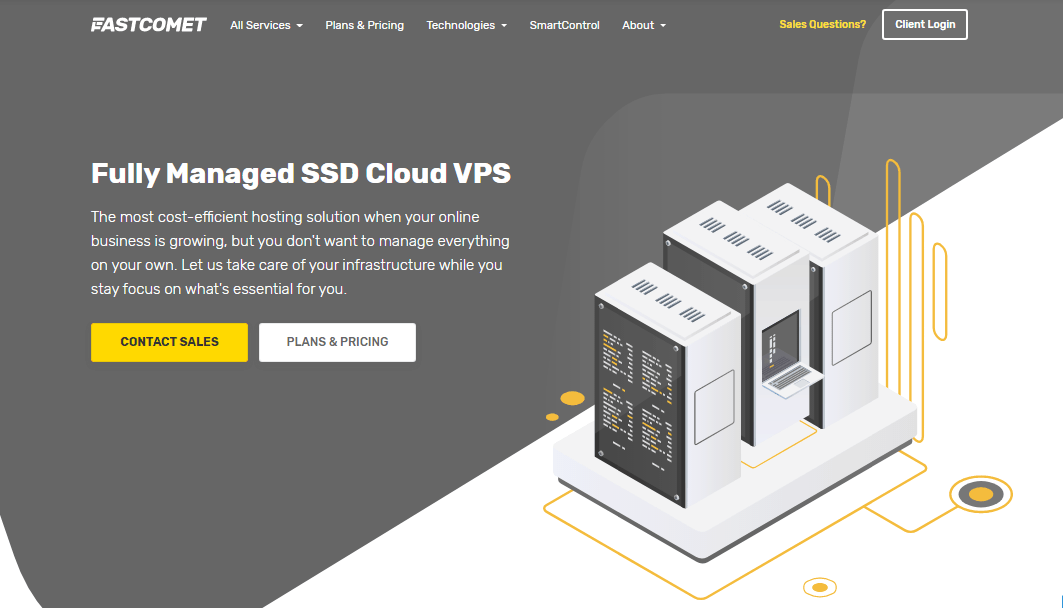 FastComet is an SSD-based cloud hosting provider that offers a combination of low prices and value-added features like Cloudflare CDN caching and free daily backups. It offers shared and dedicated hosting, as well as cloud VPS hosting across its global network.
Founded over nine years ago, FastComet currently serves over 45,000 customers from 83 countries. The company specializes in offering a Platform as a Service (PaaS) approach to SSD cloud hosting.
It's a pretty good choice for beginners because it's easy to get started with, and it provides all the basic functionality you'll need through a clutter-free interface.
That said, some reviewers have raised concerns about loading speeds. Yes, this is kind of ironic, considering the company's name. And while I will say that it's a pretty good all-rounder, if you have specialist needs, it might not be the best fit.
As always, you need to put a little research in to figure out whether it's the right host for you. The good news is that I've done most of the work for you, to uncover both the pros and the cons of FastComet's hosting packages.
Ready? Let's go.