OVHcloud is a global brand with more than 1 million customers and data centers in more than 25 countries. Aside from poor customer service reports, the company has some pretty good reviews on third-party websites.
If you've read about OVHcloud in my detailed review covering the features, support, pricing, and such, you may be about to create an OVHcloud account. If so, this guide will take you through the exact process.
How to Create an Account with OVHcloud
The first step when signing up with OVHcloud is to pick your website hosting plan (please note, shared hosting is only available on the European, Asian, and African versions of OVHcloud's website).
The Personal plan comes with 100 GB disk space, although notably, it's hard disk drive (HDD). If you want ten times as fast solid-state drive (SSD), you'll need to upgrade to one of the pricier top-tier plans.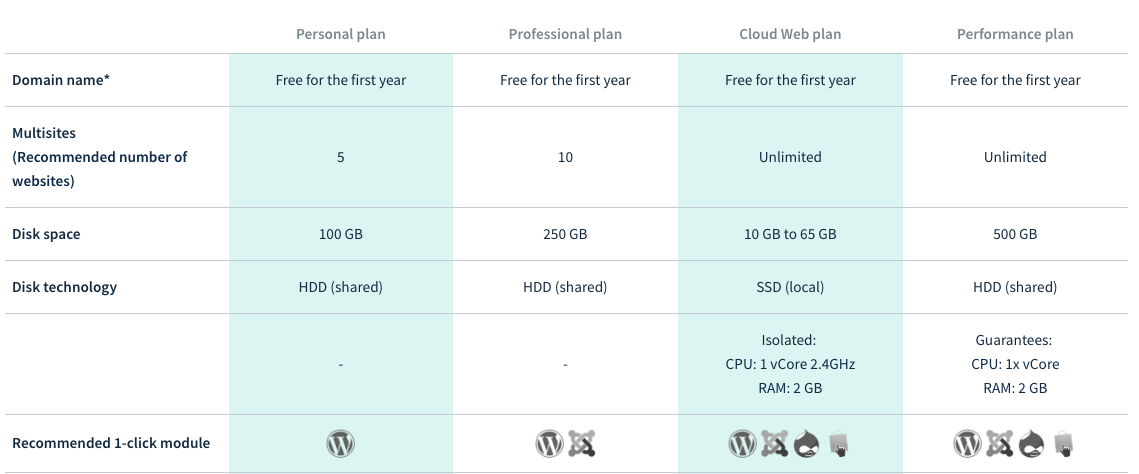 The process to create an account includes a rather daunting seven steps, the first of which is to select a domain name.
Only on the next step was I given the option to use my own domain: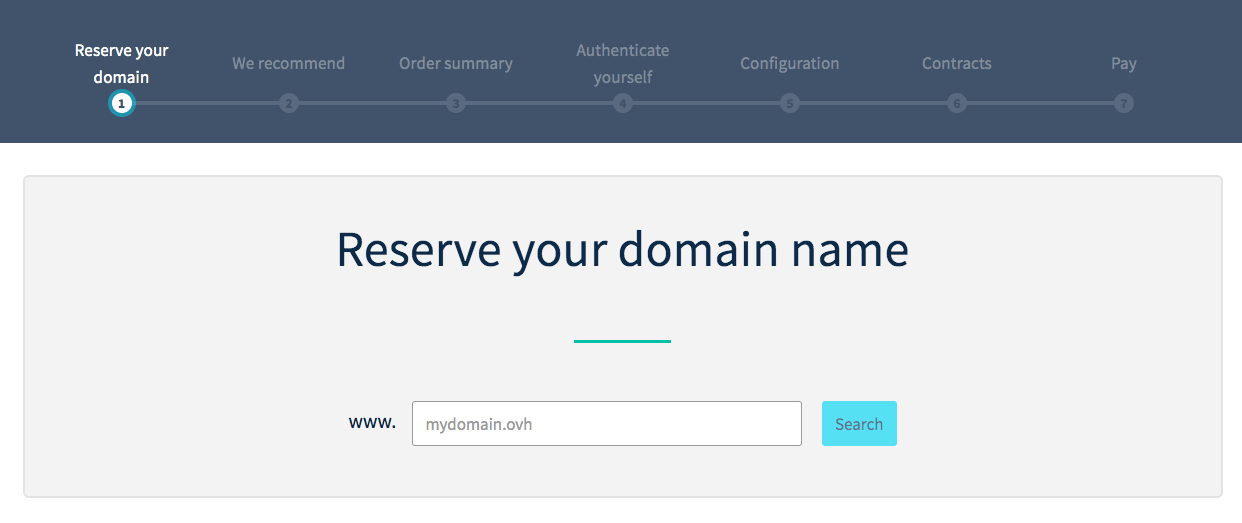 The next step was a series of add-ons to choose from. There was an option to purchase a content delivery network (CDN), but at an added monthly cost, I decided to skip it. A free Let's Encrypt certificate was included as standard.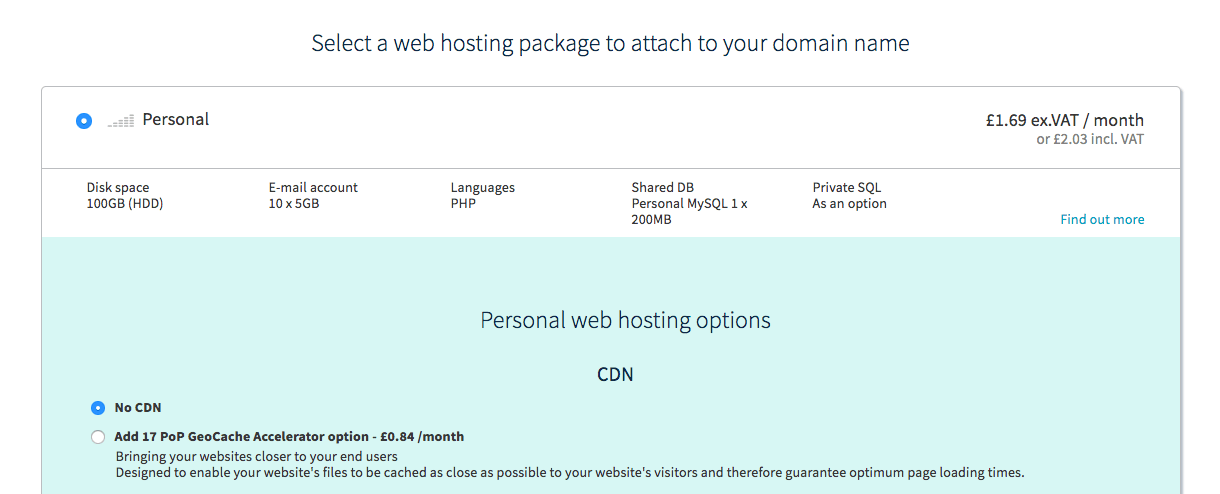 I could then choose one of five "pre-installed modules," for instance, Joomla!, Drupal, and WordPress. I checked WordPress and hit Continue.

The next step was to confirm the pricing. I was only given the option to purchase a one-year term. There was neither a pricier month-to-month plan nor an incentive to purchase a longer-term up front.

I then had to fill out a long form in order to create my account. It wasn't at all buggy, but it is quite an in-depth process. Bizarrely, I was asked to enter my date of birth, gender, and place of birth—although the latter two were optional.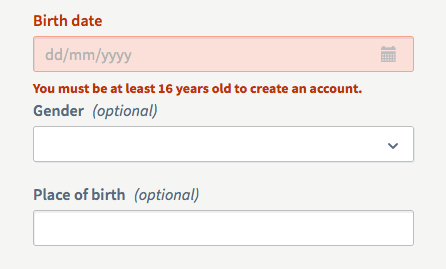 The next step involves assigning a contact person for billing, technical, and administrative. You can leave it with the default settings, but you do have the option to modify each user, though I have no idea why you'd want to at this point in the process.
The second-to-last step is to accept the terms and conditions. Finally, after a whopping seven steps, you need to enter your payment information. Payment can be made by credit card, PayPal, check, bank transfer, and even postal order.
I was ecstatic when I finally completed the process and landed on the payment completed page.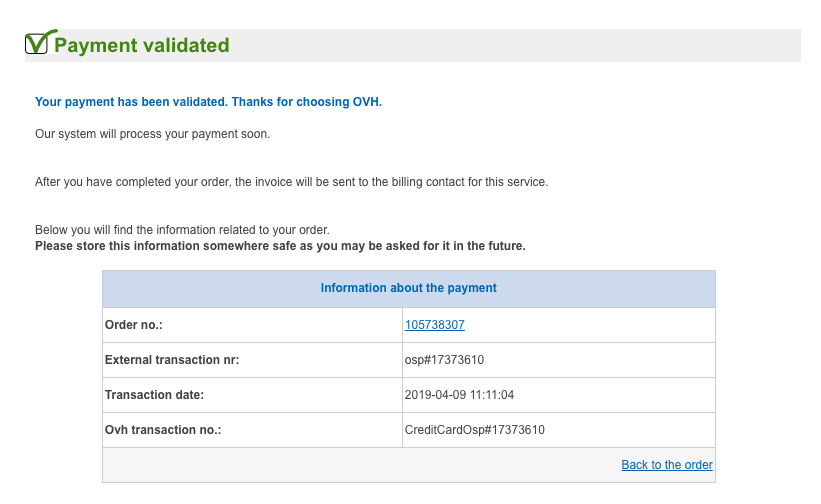 I received a series of welcome emails, one of which included the login details for the control panel. It was simple to follow the link in the email address to log in.
Longer-than-Usual Sign-Up Process
The process wasn't difficult and it could be handled by a beginner; however, it was a much longer process than most hosts. The golden rule in online sales is to keep the number of form fields to an absolute minimum to increase conversion rates, but I don't think OVHcloud got the memo.
If you're looking for a vendor that is easier to sign up for, try FastComet, or if you need more advanced features and don't mind a longer sign-up process, read about DigitalOcean. Alternatively, if you'd like to learn more about OVHcloud, read my in-depth review.