If shared web hosting is too restrictive for your needs, but you don't want to shell out the cash for a dedicated server, VPS hosting is the perfect solution. Don't make the same mistake as many webmasters by signing up for the cheapest service they can find, only to later discover the features offered aren't much better than shared hosting.
To save you that regret, we've tested all the top VPS providers to find the cheapest virtual servers. Our recommendations are based on our expert evaluation of not just pricing, but also core features, performance, support, and more.
1. Hostinger – Best VPS for the Cost of Basic Shared Hosting
What Do You Get with Hostinger's Cheap VPS Plans?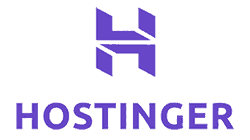 Hostinger offers a great entry point for VPS. They tend not to spend much on marketing and staffing, preferring instead to channel their ever-growing resources into perfecting their services and customer support. This has allowed them to offer an incredible price-to-performance ratio, and in many cases, they beat their more expensive counterparts in uptime, loading speeds, feature set, and quality of support. Hostinger's unmanaged VPS solutions are among the cheapest in the industry and have solid SSD storage, a minimum of 1TB bandwidth, and an easy web script and OS installer.
For more information about Hostinger, check out our expert review.
Pros
Solid entry-level features. Storage and bandwidth are on par or greater than expensive shared hosting plans from other providers
Customer support typically responds within ten minutes — and if you're on live chat, under two minutes. Many providers either charge for support or have extended response times
Outstanding pricing – With their immense scale, they're able to offer some of the cheapest VPS plans in the industry with their entry-level pricing costing about the same as shared hosting from other providers
30-day money back guarantee – Try Hostinger's VPS service for 30 days risk-free
Cons
Their cheapest pricing is only available if you pay for four years in advance
Only Linux-based VPS packages available
Go with Hostinger If You're…
New to VPS and need a bit of help setting up your server. Webscript and OS installers are included and their VPS hosting control panel makes it easy to manage your server
On a tight budget and looking to spend as little as possible for VPS hosting while not compromising on quality
Part of a fast-paced work environment and can't afford any delays when dealing with customer support
What do you get if you pay more? You can get up to eight times your storage, RAM, and burstable RAM. You'll also get up to seven times the CPU power and six times the bandwidth. Backups, priority support, and advanced SEO toolkits are all available as fantastic add-ons. Backups and advanced SEO toolkits are available as fantastic add-ons. Also, the level of support provided is already very impressive considering this is an unmanaged VPS, but if you want to fast-track your support tickets, you can opt for a monthly priority support plan.
2. GoDaddy – Best VPS to Choose Your Level of Management
What Do You Get with GoDaddy's Cheap VPS Plans?

GoDaddy is famous for domain registration, but they also offer a variety of VPS plans. Their basic servers come with lots of storage, three dedicated IP addresses, and unlimited bandwidth. On top of that, you get automated installs and updates for third-party apps along with root access, fast provisioning, proactive network monitoring, and a free SSL certificate for your website for a year.
Want to learn more about GoDaddy? Read our expert review.
Pros
A generous amount of storage and unlimited bandwidth standard along with three dedicated IP addresses and a free SSL certificate
Choice of management options: Plan come semi-managed by default, but you can opt for self-management or full management. (The starting price listed above is for the self-managed VPS)
30-day money back guarantee – All GoDaddy VPS plans come with a 30-day money back guarantee
Near-instant provisioning: Instead of taking hours or even days to set up your virtual server, you can provision one with GoDaddy within minutes
Cons
Fully managed servers incur a substantial additional monthly fee
Live chat is not 24/7, and the only other support option is a U.S.-based landline
Go with GoDaddy If You're…
Looking for self-managed VPS hosting. They offer self-management on all plans and provide a discount on the monthly fee. You can save about 33% on the basic plan by self-managing
Not sure how much bandwidth you need. They're one of the few providers on this list that offers unmetered bandwidth (within their Terms of Service, of course)
What do you get if you pay more? If you upgrade, you can get up to eight times the memory and six times the storage. Also, there are extra services you can add to your servers, such as website backups and restores along with website security that can protect against malware and DDoS attacks.
3. InMotion Hosting – Fast and Reliable VPS with Unbeatable Support
What Do You Get with InMotion Hosting's Cheap VPS Plans?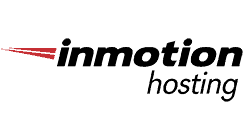 InMotion Hosting's cheapest plans are their Cloud VPS. These offer robust SSD storage, 4GB or more of RAM, at least 4TB of bandwidth, and three or more dedicated IP addresses. With your InMotion Hosting VPS package, you also get your choice of operating system along with real-time DDoS protection and automatic backups on a low latency network. Managed VPS hosting packages are also available.
For in-depth information about InMotion Hosting, don't miss our expert review.
Pros
Fast and secure – both options include fault-tolerant SSD storage, burstable RAM, free backups, dedicated IP addresses, and DDoS attack protection
Great hardware and reseller options at a low price
Scheduled snapshots that you can set for whatever time you'd like. These allow you to roll back your server to any previous restore point, coming in particularly handy if you're installing new software or applications that could potentially introduce issues
90-day money-back guarantee – InMotion Hosting's managed VPS option comes with a basically unheard-of 90-day money back guarantee. Most other VPS hosts won't give you any sort of refund
Cons
InMotion Hosting isn't the cheapest option on our list, and at 75GB SSD storage and 4TB monthly transfer, their entry-level VPS is a pretty big jump if you're moving up from shared hosting.
Go with InMotion Hosting If You're…
Trying out a VPS for the first time and want to see if it works well for you — especially if you're weighing it against, say, cloud hosting. Their 90-day money back guarantee is hard to beat.
Likely to need a lot of customer support. InMotion Hosting is well known for their extensive support network, whether that comes in the form of their FAQ, detailed product guides, website tutorials, email tutorials, community support forums, YouTube channel, or simply an expert you can talk to.
What do you get if you pay more? When you upgrade your InMotion account, you get up to double the RAM, more than triple the storage, and up to 6TB of bandwidth. You'll also get up to five dedicated IP addresses.
4. DreamHost – A VPS Market Giant
What Do You Get with DreamHost's Cheap VPS Plans?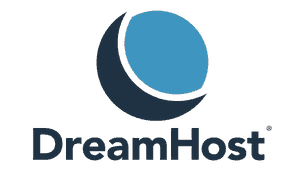 DreamHost offers a fully-managed Basic VPS service with a 100% uptime SLA. Their servers offer at least 30GB of SSD storage with unlimited bandwidth, scalable RAM options, and even free SSL certificates. You'll also get 24/7 expert technical support on all plans, of course, given that it's a fully-managed service.
Read our in-depth review for more information about DreamHost.
Pros
Plenty of unlimited features that other hosts will typically charge you for
Fully managed service at a lower cost
Virtual servers can be managed through DreamHost's custom control panel, which has been continually improved for the last 15 years and is very user-friendly
100% uptime guarantee
Cons
No phone support
No root access — unless you opt for their unmanaged cloud VPS
No Windows VPS plans
Accounts have to be approved before your server will be set up, which can take a while
Go with DreamHost If You're…
Not sure how much bandwidth you're going to need with your website. DreamHost's VPS plans give you unlimited bandwidth
Upgrading to a VPS from shared hosting and looking for an affordable managed VPS solution – DreamHost's Basic VPS plan is one of the cheaper and yet highly reliable options on the market
Sure you're going to need 100% uptime — backed by a guarantee
What do you get if you pay more? You can get up to eight times the RAM and storage if you choose to upgrade. They also have a specially-optimized MySQL VPS add-on available for database-intensive websites.
5. Bluehost – One of the Most Popular and Inexpensive VPS Web Hosts
What Do You Get with Bluehost's Cheap VPS Plans?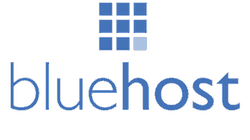 Bluehost offers fully-managed VPS solutions that are good starter VPS systems. In addition to root access, you get instant provisioning, robust bandwidth, and 24/7 customer support. You also get a free SSL certificate for your domain with their plans.
Click here to learn more about Bluehost.
Pros
Better RAM — especially compared to DreamHost
Root access and access control for multiple users
Cloud infrastructure, which means instant provisioning, easily scalable resources, and a beginner-friendly, supercharged control panel
Standard 30-day money-back guarantee
Cons
Inconsistent customer support, which is fast but could be more knowledgeable
Extra charges for website migration, which is something you usually get for free with other providers
Go with Bluehost If You're…
In need of more RAM and processing power (the Standard VPS plan gives you 2GB RAM and a dual-core server)
Getting your website off a shared server quickly — and need a cloud server that offers instant provisioning
Probably going to need to scale your resources up or down on the fly in future
What do you get if you pay more? If you upgrade, you can get up to double the cores, four times your storage, triple the bandwidth, and two IP addresses for your server. Add-ons such as SiteLock Security Suite, domain privacy, and Google email spam protection are also available for purchase.
6. HostGator – A Household Name in VPS Web Hosting
What Do You Get with HostGator's Cheap VPS Plans?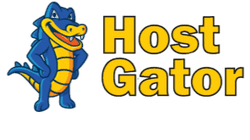 HostGator offers VPS plans with great features such as a massive amount of storage, 1.5TB or more in bandwidth, two or more IP addresses, full root access, and centralized DDoS protection. Servers feature fault-tolerant RAID disk arrays, and have both an IP table and secured VPS firewall. Additional plans are available with more storage, bandwidth, and advanced features.
Wait, there's more! Don't miss our in-depth HostGator review.
Pros
Very user-friendly
Excellent customer support available through phone, email, or their very responsive live chat
Lots and lots of disk space
Free cPanel to cPanel website migration service (and up to 90 manual migrations)
45-day money back guarantee
Cons
No SSD storage
Lower rates are only applicable if you sign up for a three-year contract
Extremely pricey after the initial term
Go with HostGator If You're…
More comfortable with brand-name hosting
Likely going to need a ton of storage space
What do you get if you pay more? You can get up to double the cores, quadruple the RAM, and double the storage and bandwidth. But other than that, HostGator has already priced their add-ons into their packages, so there aren't many more features you'll get when you opt for a higher-tier plan.
Who Tops Our Charts? Drumroll Please…
Looking for a VPS is more than sourcing for the cheapest rate. As you can see from the chart below, cheap VPS plans often vary wildly in their available features.
Hostinger
GoDaddy
InMotion
DreamHost
Bluehost
HostGator
Uptime Guarantee
99.98%
99.96%
99.94%
99.95%
100%
99.98%
Loading Times
385ms / A
455ms / B
808ms / C
709ms / C
424ms / B
983ms / C
Money-Back Guarantee
30 Days
30 Days
90 Days
—
30 Days
45 Days
Minimum:

RAM

CPU

Storage

1GB

2.4GHz

20GB SSD

1GB

2.4GHz

40GB HDD

4GB

Unlocked Cores

75GB SSD

1GB

Undisclosed

30GB SSD

2GB

2 Cores

30GB SSD

2GB

2 Cores

120GB HDD

Type
Semi-Managed
Semi-Managed
Self-Managed
Fully-Managed
Fully-Managed
Fully-Managed
Minimum Price
$
$$$
$$$
$$
$$
$$$
Website Migration Service Available?
—
—
Yes (Free)
Yes (Paid)
Yes (Paid)
Yes (Free)
Support Options
Live chat
knowledge base
tutorials
email
Phone
live chat (weekdays only)
Telephone
live chat
email
community support
Skype
tutorials
Ticket
knowledge base
forums
Telephone
live chat
ticket
knowledge base
Live chat
customer portal
tutorials
forums
User-Friendliness (1-5)
4
5
4
4.5
3
4
Ultimately, the big winner for the cheapest VPS plan is Hostinger. Not only do they offer the cheapest starter plans, but you can upgrade your service and still pay less than many of the other providers on our list. Also, their loading speeds and uptime were among the best of those listed.
If you're looking for more control over your server, then go with GoDaddy, because they're one of the few providers on this list that offers self-managed servers
If you want a cheap VPS with massive resources, then HostGator is going to be the best choice as they offer 120GB of storage and 1.5 TB of bandwidth standard
If you want a VPS with strong security, InMotion Hosting is a good choice because they offer real-time DDoS protection and automatic backups