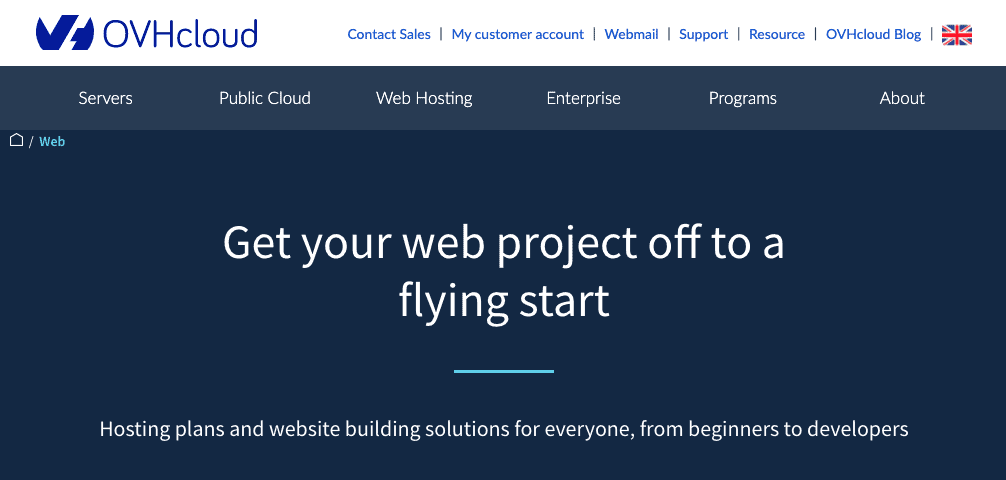 Cheap Hosting With All The Essentials – But It's Not For Beginners!
OVHcloud is a little different from other Irish hosting providers that I've been testing. It's actually part of an international company with around 30 data centres in various countries, including Ireland, Canada, France, the United States, the United Kingdom, Germany, Poland, Singapore, and Australia.
It has over 1.5 million customers worldwide, but it's the only global host that actually has servers in Ireland. If your website visitors are located in Ireland, you want your servers to be there, too, for faster loading times.
There are aspects of OVHcloud's services that I really like, but my months of testing also revealed some troubling issues with uptime. I also found the bespoke OVHcloud Cloud Management Panel to be incredibly frustrating to use. It's a mixed bag with OVHcloud, and there are definitely things you should know before you purchase a plan. OVHcloud isn't a match for a brand like Hostinger, which offers a better price and excellent performance.
For this review, I signed up for the Personal Plan and spent several months testing every aspect of OVHcloud's web hosting. I ran in-depth tests on its performance for over three months, tried out its features and functionality, used the bespoke control panel regularly, and contacted support with various queries. I did all this to bring you a comprehensive, hands-on review of OVHcloud to help you decide if it's right for you.